The best equipment financing companies should offer a combination of low rates, fees, excellent customer service, and flexibility in repayment options. While the leading equipment financing lenders will depend on the nuances of your specific business, the providers on this list are excellent in categories that would be beneficial to many business owners. Each of them also has a particular strength that makes it stand apart from other lenders.
Here are the seven best equipment financing companies for loans and leases:
*No minimum credit score requirement with six months of business history and $120,000 in annual revenue.
Smarter Finance: Best Overall for Low Requirements & Funding Speed

---
eLease: Best for Equipment Leasing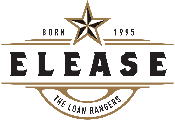 ---
National Funding: Best for Growing Companies Seeking Good Customer Service

---
SBG Funding: Best for Long-Term Financing


---
US Business Funding: Best for Fast Funding


---
Triton Capital: Best for Flexible Payment Options


---
National Business Capital: Best for Large Network of Lenders

---
Visit National Business Capital
How We Chose the Best Equipment Financing Companies
In creating our list of the best equipment financing lenders, we focused on the following criteria:
Funding and application speed
Paperwork requirements
Loan repayment options
Interest rates and estimated APRs
Customer service
Fees charged
Customer reviews
Loan terms
Alternatives To Equipment Financing
Equipment financing can allow you to obtain new equipment if you don't have enough cash or want to preserve business capital. However, it may not always be the cheapest option. Here are some alternatives you can consider:
Small Business Administration (SBA) loans offer low interest rates for businesses with good credit and solid financials. Rates can often be more competitive than equipment financing, although it can take more time to get approved. SmartBiz can help you find the best loan for your needs.
Business lines of credit allow you to draw funds up to a maximum credit limit and deposit them into a bank account as cash. It's not uncommon to find lines of credit with rates below 10% or introductory periods with a reduced interest rate. Bluevine is one of our best small business lines of credit, as it offers rates as low as 6.2% and credit lines up to $250,000.
Personal loans for business purposes use your own credit and income to determine if you qualify, so they can be a good choice if your business finances are not that great. LightStream, an online lender, can provide competitive rates for those with good credit.
Frequently Asked Questions (FAQs)
What are the different types of equipment financing?
An equipment loan and a lease are the two main types of equipment financing. A loan is used when you want to purchase equipment. Once the loan is paid off, full ownership transfers to you and you retain the right to use and keep the equipment. Meanwhile, an equipment lease allows you to rent business equipment, so once the lease expires, you must return the equipment to the leasing company.
Is it better to get an equipment loan or a lease?
The best one will depend on your business goals and the type of equipment being obtained. A lease can have more affordable payments and allow a business owner to upgrade or replace equipment more frequently, whereas a loan could be the better option for equipment that holds its value over a long period.
Is it hard to get approved for equipment financing?
You should have no problem getting approved for financing if you have a credit score above 650, are an established business with strong revenue, and are obtaining equipment that holds its value over a long period. If you are a startup or have bad credit, you can still get approved for financing, but you'll need to find a lender that has more flexible approval criteria.
Bottom Line
Each lender in our guide offers competitive options for equipment financing. Every business is unique in its goals and needs, so you should get quotes from several lenders to find one best suited for your business. You should also consider what items are most important to you, such as rates, fees, or funding speed.