5 Best Painting Insurance Companies
We understand the importance of having the right painting contractors insurance for your business, such as prompt responses to your inquiries and high-quality customer service. Using our proprietary rubric focusing on customer service, convenience, policies offered, and the provider's financial strength, we researched more than 20 providers to find the five best painting insurance companies.
Best Painter's Insurance Companies Compared
Quote Process

Accessibility

Instant Certificate of Insurance

Financial Rating by am Best

Online quote provided

24/7 call center

✓

A+ Superior

Online quote provided

24/7 call center

✓

A+ Superior

Fill out a form and an agent will call you

Monday to Thursday, 8 a.m. to 8 p.m. Eastern time;

Friday, 8 a.m. to 7 p.m. ET

✓

A- Excellent

Online quote provided

Monday to Friday, 6 a.m. to 5 p.m. Pacific time

✓

A- Excellent

Call an agent

24/7 call center

✓

A+ Superior
The Hartford: Best Overall Provider for Painting Contractors
The Hartford

What We Like
Instant certificate of insurance (COI)
Online quote
Customized coverage
What's Missing
No app for commercial lines 
Deciding Factors
Multiple coverages: Available depending upon the project
Financial strength: Resources to pay claims
24/7 call center: Available any time, any day
Independent agents: To help you with your coverage decisions
The Hartford, with a score of 4.25 out of 5 in our evaluation, is the best overall provider for painter's insurance. Its high score reflects its timely responses to customer inquiries, strong financial position, variety of policies available for small businesses, and commitment to being available. While its website has many online features, it has no mobile application for small business owners.
Cost & Coverage
An independent contractor's policy costs $928 annually, which is approximately $77 monthly. Per the quote, there's a pay-in-full discount, but no details were provided.
The Hartford has developed an online quoting system that will adapt as you answer questions and offer coverage specific to your business needs.
It offers an independent contractors policy for painters. So, if you're a house painter who works as a 1099 contractor, this is the best policy to consider. It offers higher limits than other companies in this guide, with a $2 million per occurrence and $4 million aggregate option available.
Customer Satisfaction & Convenience
You can call 24/7 or go online to manage your policy, pay your bill, and file a claim. Despite holding a large percentage of the market share for policies sold, The Hartford has a lower-than-average number of complaints for its commercial operations.
---
Financial Stability
Founded in 1810, The Hartford has years of experience as a provider and has maintained a strong financial position with an A+ Superior rating from AM Best.
---
Nationwide: Best for Commercial Painters
Nationwide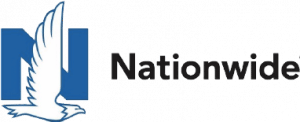 What We Like
24/7 availability
Nationwide availability
Affordability
What's Missing
No mobile app for commercial businesses
Deciding Factors
Trust: More than 500,000 small businesses insured by Nationwide
Experience: Nearly 100 years offering insurance
Claims: From filing to resolution, claims handled by in-house adjusters
Quotes: Online quotes available quickly
Nationwide Insurance scored 4.25 out of 5 in our system because of its convenient quoting process, 24/7 availability, and large number of policies for small businesses, and a mobile app for your business would take its convenience to the next level. It offers contractor insurance suitable for larger contractors who paint commercial properties.
Cost & Coverage
We received a quote for $597 annually, which was for general liability (CGL) with a $2 million aggregate limit and $2 million in completed product operation. The policy specifies this is for "light commercial work."
Nationwide also offers an inland marine policy to cover your tools and equipment.
Customer Satisfaction & Convenience
More than 500,000 small businesses trust Nationwide. Although it is one of the largest insurers, the complaint level is below average. Obtain a quote, buy a policy, manage it, and file a claim online.
There is a 24/7 call center for customer service and claims.
---
Financial Stability
---
AmTrust: Best for Painters With a Crew
AmTrust

What We Like
Claims reporting options
Workers' compensation policies
Nationwide availability
What's Missing
No online quotes
Mobile app only for iOS
Deciding Factors
Flex pay: Six different premium payments plans
Online portal: To manage your account and claims
Global company: Resources and knowledge to draw on from servicing businesses in 66 countries
Independent agents: To help you with your policy and claims
Scoring 4 out of 5 in our ranking, AmTrust is the best painting insurance company for painters with a crew. Its score reflects its convenience, such as 24/7 access to your documents, instant COIs through your account, and its mobile app. However, while its services are good, you cannot get a quote online and its app is only available for iOS devices.
Cost & Coverage
To get a quote from AmTrust, locate one of its independent agents or fill out a contact request form and an agent will call you.
AmTrust offers two specific policies for painters: CGL and workers' compensation. The CGL policy has $2 million aggregate limits and $2 million on products-completed operations.
If you have a painting crew, you should consider it. As the third-largest provider of workers' compensation by market share, it has developed robust resources for workers' comp claims.
For example, AmCares® is a 24/7 line where a nurse is available to help determine the next steps for your injured employee seeking the proper medical care.
Customer Satisfaction & Convenience
Online resources for your policy, claims, and an iOS mobile app make working with AmTrust convenient. Among other features, the app offers live chat and access to your policy.
AmTrust also has multiple payment plans. You can make 12 equal payments or 10 consecutive monthly payments. Alternatively, you can put 25% down, then choose between three, five, or eight payments. There are more payment options available.
---
Financial Stability
---
Next: Best for Fast, Affordable Quotes
Next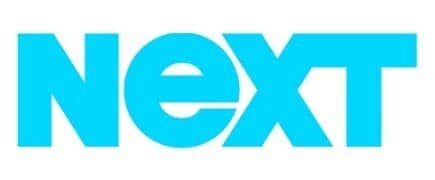 What We Like
Quick quote
Purchase policy online
Suggested policy packages
Deciding Factors
One-stop shop: Platform for quoting, binding policies
App: To manage policy and claims
Resources: State-by-state guide for painters
Affordable: Tiered options create affordable coverage
In our evaluation, Next Insurance received a 4 out of 5 because of its easy-to-use online platform and mobile app and available policies. It's the best painting insurance provider for businesses seeking fast, affordable quotes. While the app functions like a 24/7 call center, Next doesn't offer a 24/7 staffed center for after-hours needs.
Cost & Coverage
Our quote was $76.75 monthly for a general liability policy with a $2 million aggregate limit. The policy also carried errors and omission coverage of $50,000. For $13 more a month, you could insure your tools.
Next offers three product levels: Basic, Pro, and Pro Plus, with price and limits increasing with each tier. These all contain coverage for commercial auto, CGL, tools and equipment, property, and workers' comp.
Customer Satisfaction & Convenience
While Next isn't available 24/7, it has a mobile app for iOS and Android. It functions like a call center, giving you access to your policy, COI, and push notifications for updates on a claim.
---
Financial Stability
---
CBIC: Best for Residential Painters
CBIC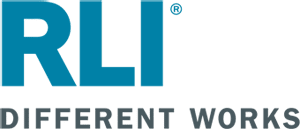 What We Like
Financial strength
24/7 availability
Independent agents
Deciding Factors
Specialty: Focus on insuring contractors
Nationwide: Licensed in 50 states and Washington, D.C.
Contractor: Program for contractors since 1995
Online portal: Easy access to manage policy
Contractors Bonding and Insurance Company (CBIC), scoring 3.5 out of 5 in our system, is the best provider for residential painters. Its score reflects its commitment to writing great policies for painting contractors and its online portal for managing your policy. The score would have been higher with quotes and the option to buy the policy online.
Cost & Coverage
To obtain a quote, you need to call an agent.
In 1995, CBIC created the Contrac Pac® Program for small and medium-sized artisan contractors specializing in residential projects. However, your business cannot generate more than $2 million in a year, and no more than 15 residential projects are allowed per policy period.
The CGL limit is up to $500,000 for liability. Enhancements, such as coverage for losing a customer's house key, are available.
Customer Satisfaction & Convenience
CBIC has an online portal where you can manage your policy, obtain a COI, and add additional insureds to your policy.
You can file a claim online, by email, phone, or fax.
More than 40,000 contractors are insured by CBIC and are happy with its service: it has lower than the national average of complaints.
---
Financial Stability
CBIC was acquired by RLI in 2011. Its financial rating by AM Best is A+ Superior.
---
Methodology
We determined which insurance companies would be the best for your painting business with our in-house proprietary evaluation system. We reviewed more than 20 insurance providers and presented the five with the highest scores. In evaluating, we focused on the customer's needs and paid particular interest to convenience, financial ratings (AM Best), customer service, types of policies offered, and the overall experience as a policyholder for a specific provider.
Most only care about insurance when they need it. We want to recommend only something that, should that moment come, you'll feel comfortable with your purchase.
Bottom Line
Staying in the lines and on the ladder requires concentration—you don't need to be distracted wondering if you've got the right insurance. We've removed that distraction by finding the five best insurance for painting businesses. The Hartford is the best overall for painting contractors insurance. Visit The Hartford or call (888) 219-3051 for a fast, no-obligation quote.