6 Best QuickBooks Hosting Providers for 2022
Not all QuickBooks hosting providers are created equal, so you have to choose the right one that can support your business needs. The best provider should offer essential cloud hosting features and benefits, such as guaranteed high uptimes and automatic backups, security and reliability of data, and excellent performance and speed of its information technology (IT) services.
Here are our recommendations for the best QuickBooks hosting providers:
Quick Comparison of Best QuickBooks Hosting Providers
Starter Pricing

($/User/Month)

99% Uptime Guarantee

Data Backup

24/7 Customer Support

Free Trial

Money-back Guarantee

$40.25

✓

✓

✓

✓

✕

$62.99

✓

✓

✓

✕

✓

$29.95

✓

✓

✓

✕

✓

$55

✓

✓

✓

✓

✕

$59.95

✓

✓

✓

✕

✕

Quote-based

✓

✓

✓

✕

✕
Ace Cloud Hosting: Best Overall QuickBooks Hosting Provider
Ace Cloud Hosting offers an excellent selection of hosting services for a variety of industries. An authorized Commercial Host for QuickBooks Desktop applications, it has plans that cover all QuickBooks Desktop versions (Pro, Premier, and Enterprise).
All Desktop applications can be purchased directly from Ace Cloud Hosting. You can also opt for a QuickBooks server with dedicated resources so that you can run multiple applications simultaneously in a secure computing environment. This provider also hosts tax software, such as Drake Software along with Sage Software application hosting.
Ace Cloud Hosting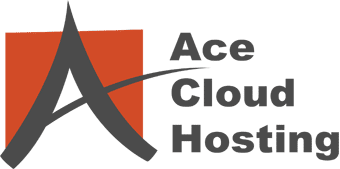 What We Like
99% guaranteed uptime
Pay-as-you-go plans
24/7 customer support
Free daily data backups with 45 days of rolling data backup
10-day free trial
What's Missing
Expensive for QuickBooks Enterprise hosting
No money-back guarantee
Plans & Pricing
Ace Cloud Hosting offers three shared hosting plans for Pro and Premier:
Essentials: Starts at $40.25 per user per month
Business: Starts at $45.99 per user per month
Premium: Quote-based
You can also choose from five dedicated hosting plans:
Basic: $75
Standard: $109
Business: $147
Premium: $229
Advanced: $419
Note: Different pricing plans apply for other QuickBooks products. For instance, prices for QuickBooks Enterprise start at $75 per user, per month.
Features
Intuit-authorized Commercial Hosting Provider
Shared hosting
Dedicated hosting
Virtual desktop infrastructure (VDI) solutions
Remote desktop services
Application virtualization
Full-service bookkeeping and payroll
Tax preparation and planning
Our Expert Opinion
Ace Cloud Hosting has a variety of industry-specific service options you can tailor to your business, making it the most comprehensive QuickBooks hosting provider. The low monthly premium and free daily data backup make it an attractive option if you're looking to save money with a service that allows for scalability as your business grows.
Right Networks: Most Seamless QuickBooks Hosting Provider
Although all of these QuickBooks hosting providers are certified by Intuit, Right Networks has the designation of being an Elite QuickBooks Solution Provider, and Intuit promotes the company on its own website. Right Networks offers a QuickBooks-focused hosting service and an all-inclusive supported service for all of your office and accounting applications. You can purchase QuickBooks Desktop licenses if needed. The excellent customer support that's available 24/7 sweetens the deal, with remote support that allows the customer support technician access to the application to diagnose an issue.
Right Networks

What We Like
Hosting option is purchased directly through Intuit
90-day automatic data backups
24/7 tech support
Free data migration
Product testing performed with Intuit before product launches
99.995% uptimes
30-day money-back guarantee
What's Missing
More expensive than other alternatives
Log-in system does not store login credentials
No free trial available
Plans & Pricing
Right Networks offers three subscription options:
QuickBooks Desktop Cloud: $62.99 per user, per month, for up to 5GB of secure cloud storage
QuickBooks Business Cloud: $73.99 per user, per month, for up to 10GB of secure cloud storage and Microsoft Excel
QuickBooks Application Cloud: $83.99 per user, per month, for up to 50GB of secure cloud storage and Microsoft Office
Features
Shared QuickBooks hosting directly through Intuit
Tax application hosting
Firm IT outsourcing
Productivity application hosting
Our Expert Opinion
In addition to its other services, Right Networks offers QuickBooks, Lacerte, ProSeries, and Drake Software cloud hosting packages. In case you're not satisfied, it offers a 30-day money-back guarantee. Because it can be accessed directly through QuickBooks, this makes for a seamless transition and easy setup. It also offers free data migration and 24/7 tech support if you need assistance.
Apps4Rent: Most Affordable QuickBooks Hosting Provider
Apps4Rent has a variety of hosting solutions available to suit your business needs. In addition to affordable QuickBooks hosting plans, it lives up to its name by offering SharePoint and Microsoft 365 hosting, project server hosting, and virtual desktop. It promises bank-level security and a 99% uptime guarantee. Although there's no free trial available, there's a 15-day money-back guarantee.
Apps4Rent

What We Like
15-day money-back guarantee
Bank-level security features
App hosting for QuickBooks at no additional charge
Automatic daily data backups
24/7 customer support
99% uptime guarantee
Multi-user capability
What's Missing
No free trial available
Session-based plans are not available for all QuickBooks editions and versions
You cannot change the industry in session-based plans
Plans & Pricing*
Apps4Rent has four plans available to choose from, which vary in price depending on the amount of storage and applications required.
Session-based QuickBooks: $29.95 per user, per month; includes 5GB solid-state drive (SSD) disk space and Office 365 or Excel
Dedicated QuickBooks Bronze: $34.95 per user, per month; includes 40GB SSD disk space and custom applications
Dedicated QuickBooks Silver: $44.95 per user, per month, for up to five users; includes 50GB SSD disk space and custom applications
Dedicated QuickBooks Gold: $79.95 per user, per month, for six or more users; includes 65GB SSD disk space and custom applications
*Only one user is included in the base price of Dedicated QuickBooks Silver and Dedicated QuickBooks Gold. Each additional user costs $21 per month.
Features
Intuit-authorized host
QuickBooks cloud hosting
SharePoint hosting
Virtual desktop
MS Project server
Virtual server
Microsoft Azure services
Office 365 hosting
Hosted exchange
On-premise infrastructure management and licensing
Our Expert Opinion
Apps4Rent is a one-stop shop for all cloud services—whether that's hosting or migration, consulting, or management. The plans aren't only the most affordable of the services reviewed here, but the solutions are also scalable and available as needed. This allows you to avoid costly investment in hardware or software infrastructure and to focus on what you do best.
Summit Hosting: Most Customizable QuickBooks Dedicated Server Hosting Provider
Summit Hosting gives you complete control over your QuickBooks Cloud hosting with an extremely customizable dedicated server. It has a reputation for building dedicated servers in remote desktop protocol (RDP) environments. You can add, remove, and update whatever you need or have the Summit Hosting engineers do it for you. It's accessible on any operating system, including Mac and Windows, and can even be accessed from any mobile device.
Also, it provides a fully personalized QuickBooks hosting plan by allowing you to build your own quote. For instance, you can add multi-factor authentication to some or all of your users and have other apps aside from QuickBooks installed on the server.
Summit Hosting

What We Like
Dedicated servers fully customized to your needs
Can build your own quote for a fully personalized plan
Nightly cloud server backups
24/7 customer support
Compatible with any platform
Offers a free 14-day trial
Multiuser capability
What's Missing
No option for shared hosting
More expensive than similar providers
Plans & Pricing
Summit Hosting's cloud hosting services for QuickBooks start at $55 per user, per month. This includes 24/7 customer support, nightly data backups, and additional security options like multilevel logins.
Features
99.99% uptime guarantee
24/7 access to live chat
Nightly backups retained for 15 days
SSAE 18-certified servers
Can provide a virtual private network (VPN) if needed
Remote backups for disaster recovery
Our Expert Opinion
Summit Hosting is a great choice if you want to host QuickBooks Desktop and other business applications on a fully customized dedicated server. You have complete freedom over your cloud hosting, which means you'll only get and pay for what you need. While it's generally quite expensive compared to other providers, especially those offering shared hosting options, it can provide value to your business if you want more personalization and support for complex QuickBooks tasks.
MyVAO: Best for Those Without a QuickBooks Desktop License Yet
MyVAO is the best choice if you haven't purchased a QuickBooks license and would like to pay one fee for license rental and QuickBooks hosting. When you purchase a Desktop license from QuickBooks, there's no free trial available, and you must pay the license fee annually. With MyVAO, you can try QuickBooks Desktop free for 30 days and then pay for your license on a monthly subscription.
MyVAO

What We Like
Prices include QuickBooks Desktop license
30-day free trial available
Over 99% uptime
24/7 customer support
Daily and weekly data backups
Up to five QuickBooks company files per user
What's Missing
No option for users that already have a QuickBooks license
Only offers QuickBooks hosting
Plans & Pricing
There are four plans, and all include the QuickBooks license:
Pro: $59.95 per user, per month, for up to three concurrent users
Premier: $69.95 per user, per month, for up to five concurrent users
Accountant: $84.95 per user, per month, for up to five concurrent users
Enterprise: $109.95 per user, per month, for up to 30 concurrent users
Features
Intuit-authorized host
QuickBooks commercial hosting
128-bit encryption
Data backed up twice daily
Our Expert Opinion
If you're still unsure of QuickBooks Desktop, you don't have to purchase a license just yet to see how it works with cloud hosting. Instead of buying a new license, a good alternative is to rent one from MyVAO for a significantly lower price along with the hosting fee. However, if you already have a license, we recommend other certified QuickBooks hosting providers.
Tip:
If you don't have a QuickBooks Desktop license yet, you can choose from QuickBooks Desktop Pro, Premier, Enterprise, and Accountant. Read our QuickBooks Desktop comparison to see which version fits your needs.
Cetrom: Best QuickBooks Hosting Provider for Accounting & CPA Firms
Cetrom is a cloud hosting provider that offers IT hosting services to accounting and CPA firms of all sizes. Upon enrollment, it'll handle the entire data migration process, ensuring that your system is set up correctly. With it, you can establish a program to manage, host, and support your accounting software, back office apps, reporting or analytics programs, client portals, and your email on the cloud. This flexibility, along with excellent customer support, makes it an ideal option for those in the accounting field.
Cetrom
What We Like
99.99% uptime rate
Data backups are performed daily
Senior-level IT support available 24/7
Six-month no-hassle guarantee
Enterprise-level security
Firms can host their clients' QuickBooks files
What's Missing
Pricing is not transparent
No free trial
Plans & Pricing
Pricing is quote-based and dependent on the services and hosting desired. You can purchase only the hosting option or additional services like hosted email services.
Features
Intuit-certified host
Shared hosting
Hosted email services
Virtual desktop services
Managed CPA cloud computing services
Our Expert Opinion
Cetrom assists you with moving your accounting firm fully into the cloud while also managing your systems the way that you have grown accustomed to. You can also host your clients' QuickBooks files with this service. Its core focus is cloud hosting applications and desktops combined with 24/7 technical support. You'll not only have access to your virtual desktop environment but also administrative dashboards to show details on users and support tickets across the firm.
How We Evaluated Best QuickBooks Hosting Providers
To determine the best QuickBooks hosting providers, we looked into a number of factors, including the price, level of security, scalability of services, and customer support.
Price: Each service provider's pricing plans vary based on the different available features. To understand what you're paying for, you should ask for an itemization of all fees to be charged. We looked at the types of service plans and what they included to determine the best value.
Security: The security and reliability of data are critical when selecting a hosting provider. We evaluated the type of security measures taken to protect this data and also the level of security, with the expectation that it'll be at par with bank security or any company handling sensitive information.
Customer support: Calls to support teams can translate to hours of frustration, especially when it's an urgent issue that demands immediate attention. We looked at each provider's availability—how and when you can reach customer support and their level of responsiveness.
Scalability: While some QuickBooks hosting providers were more limited than others in terms of their additional service offerings, we considered the potential for scalability and options available to support business growth.
Performance and speed: A company's productivity relies on the performance and speed of the IT services that it uses. Hosting providers can offer extremely high uptimes and automatic backups. We looked at uptime rates and backup frequency to help determine the best options.
License included: Some hosting plans include QuickBooks licenses while others don't, so we looked at the available offerings for each.
Company files: We evaluated the number of QuickBooks company files allowed for each user.
Types of QuickBooks Hosting Providers
Intuit has endorsed a select number of hosting providers as Authorized Partners. All of the hosting providers that we have recommended are endorsed by Intuit, and they'll support the updates you need as you grow your business. These providers also have the ability to onboard customers with existing licensed copies of QuickBooks software, provide subscription services for new QuickBooks licenses, and provide customers with early access to QuickBooks updates.
Intuit's Authorized Hosting Providers are divided into two different types:
Commercial: This rents out QuickBooks licenses on a month-by-month basis. Many also provide standard hosting services for companies that already have the licenses they need.
Standard: This is for businesses that already have their QuickBooks licenses. If you decide to add a new user and require a new license, you'll need to deal directly with Intuit to obtain it.
In terms of user access and control, there are three types of hosting:
Dedicated hosting: Dedicated hosting allows the user complete control over the physical server, with the ability to customize it according to their need for performance, stability, scalability, and security.
Shared hosting: With shared hosting, a single physical server hosts multiple user sites, apps, or accounting software. Each user gains access to a server segment and the data in that segment. A shared server can host hundreds of different users.
VPS hosting: A virtual private server (VPS) is a virtual machine or container, so essentially there isn't a physical, dedicated server. Each virtual server runs its own operating system and hosts its own databases, files, and settings.
Why Use a QuickBooks Hosting Provider
QuickBooks Desktop, one of our best small business accounting software, becomes more powerful when hosted. Below are some of the main reasons why you should consider using a QuickBooks hosting provider:
Enables remote access: The most compelling reason to use a QuickBooks cloud hosting provider is the ability to access your QuickBooks Desktop program from anywhere with an internet connection.
Offers data security: With QuickBooks cloud hosting, safety and security measures are followed to ensure that your data is safe and only you have access to it. The hosting company will back up and secure your data for you instead of you having to do it in your office.
Allows collaboration: QuickBooks cloud hosting is ideal for businesses with multiple users because the software won't have to be installed on multiple computers, and users won't be limited to how they can access it. Cloud hosting also makes it easy to share your data with an outside accountant when help is needed or it's time to prepare your tax return.
Bottom Line
QuickBooks hosting allows you to harness the power of QuickBooks Desktop software combined with the accessibility of QuickBooks Online. Whether your priority is seamless data migration, a low-cost solution, or more options for customizations and flexibility, you can find the right one from our top recommendations.