Task management software goes beyond simple to-do lists. They allow you to collect notes and files in one convenient application, share and collaborate with others, and set deadlines and task dependencies. Some of the best task management tools have free plans, and others cost more than $48 per user, per month.
Top 9 Task Management Software
| Task Management Software | Best For |
| --- | --- |
| | (Best Overall) Software development firms managing agile and scrum projects |
| | Growing companies (with >four employees) wanting simple customizable software that will grow with them |
| Trello | HR staff tracking everyday tasks with regular patterns, like onboarding and event planning |
| | Marketing creative teams sharing task documents and deliverables |
| Wrike | Service and consulting firms that bill clients for project work |
| | Blue-collar management teams preferring easy to use color-coded software |
| | Startups that need free, easy-to-use software with templates and basic tools |
| | B2B sales teams wanting to track clients, tasks, and revenue |
| | Project managers needing enterprise-level management that includes budgeting |
Which Task Management Software is Right for You?
Answer a few questions about your business and we'll give you personalized product match
How We Evaluated the Best Task Management Software
The best task management software is sometimes chosen as much for personal preference and style as it is for features and use cases. Some people prefer ticking off lists, while others find greater productivity in a Kanban board. Therefore, when evaluating, we considered flexibility, ease of use within its own style, and how intuitive users found the software.
Regardless of style, we found the following items important to all users:
Price: We searched for affordable tools for small businesses. Some of the options offer free plans while others provide a free trial. Plans range from $0 to $48 per user, per month.
Ease of use: We chose task management software that had user-friendly interfaces, tutorials, and support. Plus, all have iOS and Android apps for managers on the go.
Customer reviews: We considered the best task management software based on our experience and reviews from actual users rather than marketing hype.
Project management: The software we reviewed goes beyond simple to-do lists, with tools that support a larger project management framework, such as Agile or Scrum.
Document storage: Most of the best task management software lets you attach or link documents, so everyone can find the files they need fast.
Reports: Most of the best task management software includes visual data like charts, standard reports, customization options, and data exports.
Integrations: We looked for software that can interface with productivity tools like Slack and Google apps or that have a native API tool or access to Zapier.
Other: Some of these tools include helpful features like time sheets and customer billing support in addition to basic task management functions like task, due date, and description.
We chose Asana as the best overall project task management software. It's easy to use while offering rich features for task, time, and resource management. Plus, it lets you share information and collaborate even outside your team.
Asana: Best Overall Task Management Software for Small Businesses

Asana is the best task management program for Agile- and scrum-focused businesses wanting to improve productivity because it offers flexible views, task assignments, deadlines, and excellent workflow management function. The company is working toward automating resource planning and improving its interface to help people focus on the most important tasks at the moment.
Asana Pricing
Asana's plans run from free to $25 per user, per month—average for this type of software. However, you do not pay for guest users, so you can have clients and people outside your team view and contribute to your project tasks. In addition to the free plan with limited features, you can get a free trial of the higher-tier versions. It also offers an Enterprise plan for larger firms.
Asana's Small Business Pricing Tiers
| Features | Basic | Premium | Business |
| --- | --- | --- | --- |
| Pricing | Free | $10.99/month per user | $24.99/month per user |
| Board, List & Calendar Views | ✔ | ✔ | ✔ |
| Collaboration | Up to 15 teammates | ✔ | ✔ |
| Advanced Search/Reporting | N/A | ✔ | ✔ |
| Custom Fields & Templates | N/A | ✔ | ✔ |
| Forms | N/A | N/A | ✔ |
| Workload Review | N/A | N/A | ✔ |
Asana Features
Asana is much more than a simple task management tool. It's a full-blown project management software. Its free plan works perfectly as task management software if you don't require more advanced project management features or customization, allowing you to collaborate on your tasks with up to 15 others.
Standout Feature: Workload
When tasks are not well-distributed, some employees get burned out while others get bored. Asana's Workload feature not only lets you see who owned which tasks but lets you assign values to the task—points or hours—so that you can see at a glance who has too much or too little to do. You can easily drag and drop tasks to reassign or reschedule them.
Project & Task Management Tools
Asana's strong project management tools make it excellent for any department or the whole company. The Kanban boards, deadline, and excellent collaboration tools make it suitable for Agile work systems, and the real-time progress charts are shareable with others. The in-app editing tools are a plus, and the integration with Adobe Cloud is especially useful for creative teams.
Mobile Apps
Asana's mobile app is bright, easy to use, and works with iOS and Android. You can add tasks, view your tasks, create projects, add due dates, and comment on tasks. Also, Asana's web version is mobile optimized so that you can have access to all the software functions even when you're offsite.
Charts & Reports
Timelines are Asana's Gantt chart. You can create them from a CSV file, which is a handy feature. Asana has progress bars and line graphs that chart progress, and you can share these and the timeline with stakeholders. Asana lets you build reports based on searches and save searches for easy updating. You can also create reports with integrations.
Software Integrations
With over 100 integrations, Asana offers a lot of flexibility and connectivity to the software that your company needs to succeed. Work with Adobe Cloud, Salesforce, Slack, Google, Okta, and more. You can also integrate with file sharing, time tracking, form, and communications programs. Asana offers Zapier and its native API for custom integrations.
What Asana Is Missing
Users criticized the mobile app for not having a due-date notification, and that support uses a contact form. Also, the free version doesn't include document storage, and you can't assign one task to more than one person. If you are looking for something more customizable to manage your tasks, consider monday.com.
What Users Think About Asana
In Asana user reviews, users praised the software for making task management easier. In fact, Asana has the highest user rating of the software we reviewed: 4.7 out of 5 stars. Users found the interface overall intuitive but with the ability to meet the needs of their teams. They also appreciated the reporting features. As one user said, Asana is "intelligible, fast, and modern."
How to Sign Up for Asana
Asana is an excellent software for task management across any business and industry, especially for those who use an Agile approach or need to adjust workloads. It offers a free 30-day trial as well as a free version for up to 15 users. Try Asana for yourself.
monday.com: Best Task Management Software for Growing Businesses


monday.com's templates and customizability make it a great task management choice for growing businesses across all kinds of functional teams—from HR to operations. Its bright and clean interface shows all the information you need to stay on top of your work. monday.com has a lot of depth and plans to increase integration capability in 2020, making it good for startups and those scaling up quickly.
monday.com Pricing
monday.com has an unusual pricing scheme, as it varies not only by plan but by the number of users (one to five, six to 10, 11 to 15, and so forth) within each plan. This determines how cost-effective it is for various sized firms, because, for example, a wedding planner with one user would pay the same as a wedding planner with five employees using the system. Overall, we found the per-user educational institutions price to be competitive past four users, and monday.com offers discounts for nonprofits.
monday.com Pricing Tiers for 1 to 5 Users
| Features | Basic | Standard | Pro | Enterprise |
| --- | --- | --- | --- | --- |
| Pricing | $39/month | $49/month | $79/month | Varies |
| Unlimited Viewers & Boards | ✔ | ✔ | ✔ | ✔ |
| Customizable Automated Alerts | ✔ | ✔ | ✔ | ✔ |
| Forms Customization | N/A | ✔ | ✔ | ✔ |
| Chart Views | N/A | N/A | ✔ | ✔ |
| File Storage | 5GB | 50GB | Unlimited | Unlimited |
| Activity Log | 1 week | Unlimited | Unlimited | Unlimited |
| Shareable Boards | N/A | 4 guests billed as 1 user | Unlimited | Unlimited |
| Integrations | N/A | 250 actions/month | 25,000 actions/month | 100,000 actions/month |
monday.com Features
What makes monday.com great for businesses that are growing is that it can be used for any task or project and is completely configurable—complete with automations and notifications. You download a template for your tasks, such as new hire onboarding or building a house, and tailor all your views. Your entire organization can use it for tasks, not just project managers.
Standout Feature: Automations
Nothing gets in the way of productivity more than having to complete and track repetitive tasks like notifying someone about an assignment change or updating notes when a document review is done or an activity is completed. monday.com offers a fantastic library of programmable automations to take the busy work out of your day. Plus, they plan to enhance this feature in 2020 with more customizations.
Project & Task Management Tools
monday.com's management tools are geared toward ease of use and smooth communication. You can add data fields right from the taskbar—no extra windows or pop-ups. monday.com offers 20 customizable fields (twice what Asana offers) that can be displayed or hidden as needed so you can focus on the information that matters. You can add documents and images and comment on them with an in-document chat feature. There are Kanban and timeline views as well as dashboards to track progress.
Mobile Apps
monday.com offers apps for iOS and Android. The mobile apps are relatively new and don't yet have the complete flexibility of the desktop system. However, those who have the app installed and working find it intuitive and useful.
Charts & Reports
Reports are not available in monday.com, but you can create charts and download them as images, CSV, or SVG to create reports. monday.com offers pie, bar, line, and Gantt charts. Charts are customizable to let you see project progress, team member workloads, and more.
Software Integrations
monday.com offers over 20 integrations with other software apps, including Salesforce, Mailchimp, Google Apps, GitHub, and more. Further, its 2020 roadmap includes multiple integrations with software in the areas of finance, marketing, design, and customer relationship management (CRM).
What monday.com Is Missing
While monday.com has a lot of flexibility, the company still seems to be working out some of the bugs in the phone app. Further, it does not have a free platform or an affordable tier for solopreneurs or small firms with only one to three users. It also lacks standard reports and does not provide for subtasks within tasks.
What Users Think About monday.com
monday.com's online reviews vary widely, from 3 to 5 out of 5 stars, although most of the lower reviews refer to the mobile app. Some monday.com business reviewers find the price is too high for the features, particularly when they have just a handful of users. Most others praise its intuitive format, especially in the phone app. Overall, users appreciated how well it let them take control of their processes and teamwork.
How to Sign Up for monday.com
monday.com continues to build upon its software, with plans for more custom automations, integrations, and improvements to its mobile apps. It's a great project task management software for growing businesses that want customizable workflows that are easy to use across all staff and teams. Sign up for your free 14-day trial.
Trello: Best Task Management Software for HR Teams


While HR tasks are by no means easy, they often follow a regular pattern. Trello's simple, card-based task management software works well to help visualize and track project flows. In addition, its email task creator makes it great when working with people outside your team, like candidates and new hires. It also offers over 100 add-ons to power productivity.
Trello Pricing
Trello has a free plan with its most useful features, but with limits on how often you can use them. Paid plans start at $9.99 per user, per month (paid annually) and offer more features and uses, plus team collaboration, automation, and security functions.
Trello Pricing & Features Comparison
Free

Business Class

Enterprise

Price per User

$0

$9.99/month

(annual plan)

$20.83/month

(annual plan)

Unlimited Boards, Cards, Lists

✔

✔

✔

Automations

50 commands/month

1000 commands/month per team

6,000 max

Unlimited

Email Notifications

N/A

✔

✔

Power Ups (Calendars, Custom Fields, Notifications)

1 per board

Unlimited

Unlimited

User Permissions, Google Apps Sign-on

N/A

Storage for File Attachments

10MB

250MB

250MB
Trello Features
Trello is designed using Kanban-style tools that are as easy to use as playing solitaire online. Each card holds data attachments. Cards include checklists and you can add people, tags, and links. It's great to use when more than one person needs to help with an activity, such as when you bring a new hire into your company and IT needs to set up their workstation.
Standout Feature: Email Task Creation
HR deals with many types of people, from the CEO who wants you to evaluate new software to the applicant you may never see again. Email may be the easiest means of communication. With Trello, you can convert emails into task cards simply by sending an email to your Trello board. The subject becomes the card title, while the body of the text sets the description. You can even add attachments, labels, and team member assignments, all via email.
Project & Task Management Tools
Trello's card-based system for project and task management lets you visualize your to-do list and add subtasks as well. Each card holds the information about the task, from activity notes to document links. People can comment on cards and call out others with @mention. However, unlike Asana, it does not offer editing capabilities for documents or images unless you link the documents from elsewhere, such as Google Suite. You can add additional project features via "Power Ups."
Mobile Apps
Trello's mobile apps for iOS and Android let you create boards, lists, and cards. You can set up tasks with labels and update due dates. You can also mark tasks complete as you finish them, such as when your new hire has completed and signed their payroll forms.
Charts & Reports
Trello lacks charts and reports. It has a work-around for timelines, and some of its integrations can help you track progress. Overall, however, if you need extensive reporting features, consider other task management programs with standard reporting options, like Asana.
Software Integrations
Integrations (called "Power Ups") are the key to Trello's versatility. You can interface Trello with over a hundred apps for just about anything: other project management software, Agile tools, calendars, file management tools, newsletter tools, praise and feedback tools, CRM, and sales software.
What Trello Is Missing
As noted above, Trello is limited in advanced project management capabilities like charts and reports. However, it's great for simple repetitive tasks and for teams to have shared visibility. It's not as configurable as monday.com, but the biggest complaint was that the mobile app sometimes does not save information or times out.
What Users Think About Trello
What Trello does, it does well. Trello user reviews complimented its uncomplicated user-friendly interface. The card system is a hit for managing tasks. One user said it was especially useful in recruiting to organize leads, applications, interviews, and acceptances. Interestingly, some users disliked it for the same reason others loved it: the card-style organization was too simplistic.
How to Sign Up for Trello
Signing up for Trello is easy. Simply go to the website and register. Once you do, it immediately takes you to your account and leads you through creating your first board. A great way to test it out is to create a free personal board, such as planning your next vacation, to see how intuitive it is. Sign up with Trello today for free.
Nifty: Best Task Management Software for Marketing Teams

Nifty is a great option for marketing creatives to keep track of their tasks because of its excellent collaboration features and time-tracking tools. They can have projects for clients with tasks for vendors and team members like graphic designers and copy editors. The Kanban-style interface and roadmap features provide easy ways to visualize progress. However, it lacks reports and charts like Trello does.
Nifty Pricing
Nifty offers an excellent set of collaboration and task management tools for businesses of any size. There is a free account for up to three users, while the paid accounts run $8 or $12 and up per user, per month. The free plan works fine for solopreneurs and freelancers. It's not until you need more collaborators or vendor and client access that you'd need to upgrade. The Enterprise plan for larger firms adds customizations and advanced security.
Nifty Pricing Tiers
| | Free | Standard | Premium | Enterprise |
| --- | --- | --- | --- | --- |
| Price | $0 | $8/month per user | $12/month per user | Contact for pricing |
| # Users | 3 | Unlimited | Unlimited | Unlimited |
| Active Projects | 2 | Unlimited | Unlimited | Unlimited |
| Guests | 0 | Unlimited | Unlimited | Unlimited |
| Team Chat | ✔ | ✔ | ✔ | ✔ |
| Kanban, Project & Team Views, Roadmap | ✔ | ✔ | ✔ | ✔ |
| Time & Budget Tracking | N/A | N/A | ✔ | ✔ |
| Storage per User | 1GB | 5GB | 15GB | 50GB |
Nifty Features
Nifty gives you a visually rich task management tool with easy-to-understand navigation and threads. It offers file sharing and collaboration features as well as a roadmap view where you can monitor milestones and deadlines. And if you upgrade to the Premium plan or higher, you'll also have built-in time and budget tracking features, which are useful for job costing.
Standout Feature: Docs
Perfect for taking meeting notes and working through a group document, Nifty's doc function offers a clean, collaborative document creation tool so you can create and keep business requirements, project notes, and creative copy within your project. It's a great tool for working as a team on shared pieces of marketing content.
Project & Task Management Tools
Nifty has all the major task management tools most teams need. Its Kanban-style board holds projects and activities, in which you can set deadlines, add tags, and save notes. You can assign tasks to team members. If you upgrade to the Premium plan, you can tie the time-tracking function to content fields so billing is easier.
Mobile Apps
Nifty's mobile app works for iOS and Android. It offers an overview screen for projects and milestones. It also includes the collaboration tools, including a chat and discussion section, plus a document function for collaborating or taking notes. Even while on mobile or at an offsite client meeting, you'll be able to view the roadmap with milestones and deadlines.
Software Integrations
Nifty offers access to over a thousand integrations through Zapier. Other task management programs like monday.com and Trello also employ Zapier as well as their own integrations. You can also integrate Nifty with Google Docs and other project management software like Asana and Basecamp (to import projects and tasks).
What Nifty Is Missing
Aside from time tracking and milestones, Nifty does not offer charts or reports. In addition to the charts and a native API, Nifty does not have automations as monday.com does. It does allow for automatic email notifications, such as when a task changes. However, those are the only workflow options this software has.
What Users Think About Nifty
Reviewers on third-party review sites rate Nifty inconsistently. Some award it only 3.5 stars, while others rate it 5 out of 5. A few reviewers commented that the software was buggy, making it hard to register and perform tasks. It did, however, receive high marks for ease of use and the roadmap feature. We'll be doing our own review soon.
How to Sign Up for Nifty
As with all task management software, it's easy to sign up for a Nifty plan online. If you have questions or are interested in the customizable Enterprise solution, you can contact Nifty for its pricing page. There is a free trial for 14 days, or you can use Nifty free if you have three or fewer on your team. Sign up for your free account.
Wrike: Best Task Management Software for Consulting Firms

Consulting firms depend on keeping good relationships with customers. Clients need reassurance that you are on track with their deliverables. Attorneys or freelancers may need clients to comment on requirements and documents to make sure everyone is on the same page. Wrike's reports and collaboration tools make this easier, and vendors, as well as your customers, can get free access as guest collaborators.
Wrike Pricing
Wrike's pricing runs from a free plan with limited features and up to five users to $25 per user, per month—a bit higher in cost than tools like Trello. It offers Marketing and Enterprise plans with additional Wrike products. What's great for consulting firms is that guest collaborators can use the software free of charge. That's perfect for when you need clients to be part of the process. The three plans best for small business are shown below:
Wrike Pricing & Features Comparison
| Features | Free | Professional | Business |
| --- | --- | --- | --- |
| Pricing | $0/month | $9.80/user per month | $24.80/user per month |
| # of Users | 5 | 5, 10, 15 | 5-200 |
| Multiple Views: Board, Task, Spreadsheet | ✔ | ✔ | ✔ |
| Collaboration Tools & Shareable Dashboard | N/A | ✔ | ✔ |
| Advanced Integrations | N/A | ✔ | ✔ |
| Real-time Reports & Pre-built Templates | N/A | N/A | ✔ |
| Request Forms | N/A | N/A | ✔ |
| Time Tracking | N/A | N/A | ✔ |
| Storage Space | 2GB | From 5GB | From 50GB |
| Video Uploads/Month | N/A | 15GB | 15GB |
Wrike Features
Wrike has more features than simple task management software, such as reports, templates, client request forms, and time tracking. It also supports newer as well as traditional project management reporting views. As such, it may be a bit much for those looking to manage their personal tasks. It's better suited to organizations that have many contributors—i.e., vendors, freelancers, clients—providing feedback and updates.
Standout Feature: Forms
Service and consulting firms will love Wrike's forms feature. You can create a request form to put on your website that can feed directly into Wrike, creating a task with subtasks, deadlines, notes, sample images, or documents, and more.
Project & Task Management Tools
Wrike offers customizable templates and multiple views so you can get the information you need. The timeline view works like a Gantt chart and is shareable so your clients can see where you are on their project. It also has some excellent collaboration tools, including the ability to comment directly on images.
Mobile Apps
Wrike has a fully functional mobile application that allows you to view and assign tasks, comment and critique, and even adjust timelines as needed. The tablet app allows for more details than the phone app. User reviews of the app are overwhelmingly positive.
Charts & Reports
Clients like reports, especially for billing and seeing progress in long-term projects. Wrike lets you create custom reports or use the templates feature to create standard reports in seconds. You can also make charts and graphs about any project, folder, or tag, and add them to your dashboard.
Software Integrations
With over 30 integrations, Wrike is among the best task management software for businesses that want to interface it with their other business software programs. It connects to document storage apps, collaboration software, and CRM software like Salesforce. If you need something different, its API allows you to interface Wrike with over 400 cloud and on-premise apps.
What Wrike Is Missing
With so many features, it's notable that social media tools are not among them. Other programs, like monday.com, have templates for social media planning. Wrike is also not as simple as Trello or as visually engaging as monday.com.
What Users Think About Wrike
Users spoke highly of Wrike. They give it 4 to 5 out of 5 stars, about the same as Asana and monday.com. Most found it easy to use and appreciated the robust functionality.
How to Sign Up for Wrike
Wrike offers a free trial and a free version with limited features for up to five users. If you have questions, there's a chat feature you can use to ask for help. Visit the website to sign up for a free 15-day trial. Sign up for your free Wrike account.
Todoist: Best Task Management Software for Blue-collar Teams


Sometimes, all a team needs is a simple task management software program that lets you create tasks, make assignments, and set deadlines. Todoist suffices, and it's super affordable. Todoist makes it easy for any non-tech user with its natural language tools and user-friendly interface. Plus, it allows you to load files and comment on them as well. It's an excellent app for blue-collar work, family management, and personal use.
Todoist Pricing
With plans starting at $3 per month, Todoist is one of the lowest-cost task management software, but still offers a strong set of basic tools. Nonprofits can get a 50% discount on the Business Plan, while educational institutions get 70% off. If your work team has fewer than five people, Todoist remains free.
Todoist Pricing & Features
Free

Premium

Business

Price

(Paid Annually)

$0

$3/month per user

$5/month per user

Number of Projects

80

300

500

People per Project

5

25

50

Comments & File Uploads

N/A

✔

✔

Reminders & Calendar Sync

N/A

✔

✔

Add Tasks via Email

N/A

✔

✔

Role-based Security

N/A

N/A

✔
Todoist Features
Todoist is a more basic task management software that's easy to launch and use with little training required. It doesn't include the rich configuration options like monday.com has or the depth of project management features of Asana, but that's its charm. It's easy. Your employees don't have to be digital natives to figure it out and start using it.
Standout Feature: Natural Language Interface
While many project task management software have menus for setting dates and recurring deadlines, Todoist uses natural language. Set deadlines like "every monday" or "every 15th of the month at 2 pm." It offers abbreviations and variations as well: "ev" for every or "yearly" instead of every year.
Project & Task Management Tools
Todoist is a simple, list-based task management software program, offering basic project management tools. In addition to setting deadlines and team assignments, you can add files, comment on tasks, and view productivity. However, its list-based interface does not make it good for Agile and Kanban work management systems, as monday.com or Asana do.
Mobile Apps
Todoist's mobile app earned a 2019 Editor's Best Choice Award from Google. It's one of the few task management apps we've seen described as "fun" and "motivating." The to-do-list format, task streaks, and Karma points are what makes it more likely that blue-collar and non-techie workers will embrace it.
Charts & Reports
Todoist does not offer a reporting function. It has some progress charts in its Productivity view, where you can see how you're doing against your daily and weekly goals, plus details on what projects you've worked. It also tracks and awards Karma points for productivity.
Software Integrations
Todoist integrates with Microsoft Outlook, and Google allows you to set tasks via email and access your Todoist lists right from your existing office tools. It also integrates with over 60 other programs, including Slack, Webex, and TrackingTime. If you have Google Home, you can add and check in on tasks and more via Google Assistant.
What Todoist Is Missing
Todoist's strength is in helping people keep track of tasks. Therefore, it lacks advanced collaboration features, time tracking, billing, and reporting. Some of these can be added via integrations.
What Users Think About Todoist
Users who rated it on third-party review sites praised the simplicity of Todoist. They enjoy the list format and the natural language interface. Complaints usually concerned the slow syncing of task deadlines and completions. Also, people wanted a free trial to try the Premium features before purchasing.
How to Sign Up for Todoist
Todoist lacks a free trial, and its free account is extremely limited. However, you can sign up for just one month for only $4 as a way to give it a try. If your team enjoys lists and needs a simple, user-friendly way to keep on top of tasks and projects, Todoist is an affordable, intuitive option. Sign up for a free account.
Quire: Best Task Management Software for Startups

Free software is always helpful, especially for startups that are watching every penny. Quire offers one of the best free task management software solutions because of its solid feature set, simplicity, and useful integrations. It gives you many ways to organize tasks as well as projects, plus adds features like commenting, deadlines, progress charts, and more.
Quire Pricing: Free Until Mid-2020
According to the website, Quire is concentrating on creating a great product rather than deciding on a pricing scheme. Therefore, you can get a Quire account for free, with up to 35 organizations, 80 products, and 30 members. Further, whatever tools and features you are using once Quire sets its pricing will continue to be free. It's a reward for your loyalty.
Quire Features
Despite being free, Quire stacks up very well against other software on our list. Similar to the paid plans of its competitors like Asana, Wrike, and Trello, Quire offers the following:
Tasks, subtasks, deadlines, and assignees
Kanban boards and Gantt-style charts
File uploads
Calendar and other integrations
Reminders and notifications
Standout Feature: Chrome Extension
If you or your teammates spend most of your time on the web, then Quire's Chrome extension could be just the ticket for improving productivity. You can use Quire from any webpage in Chrome, giving you access to projects and receiving notifications on updates. In fact, you can turn notifications on and off and set how often you want to receive them.
Project & Task Management Tools
For a free task management software, Quire offers an impressive set of project management tools. Kanban boards and smart folders help you stay organized and track progress. Like monday.com, Quire gives you preset project templates. You can also import tasks from other project management software and use batch operations to set assignments and tags to multiple tasks at once.
Mobile Apps
Quire's mobile app has all the features of the desktop task management software. One nice addition is the ability to upload photos from your phone so that the inspiration you drew on a napkin at lunch isn't forgotten.
Charts & Reports
The Overview tab of a project gives you pie graphs and line charts so you can see progress visually. You can sort data by tasks or members. It does not have reports, per se, but you can export the information to CSV and JSON files to create your own.
Software Integrations
In addition to the Chrome extension, Quire integrates with Google Drive, Slack, and GitHub. It also works with Siri to let you manage tasks vocally.
What Quire Is Missing
Quire lacks a native calendar function but has said it's on its roadmap. Also, while you can add a file or link to it from Google Drive, we did not find editing capabilities. There is a user guide, but it is an outdated text-and-image interface.
What Users Think About Quire
Online user reviews of Quire were overwhelmingly positive. People like the treelike interface for visualizing tasks and subtasks. Like Trello and monday.com, users find it simple to use and a great way to organize and communicate among teams. In addition, Quire is quick to respond to comments posted on review boards. We're working to add our own review of Quire soon.
How to Sign Up for Quire
The pending announcement of paid plans in the first half of 2020 may give you pause. No one wants to get invested in a program and discover they can't afford it. Quire had said all projects and features in use at the time of the price announcement will continue to be free. Start using Quire for free now, and if you find it meets your needs, spin up those projects before the price change is announced. Sign up for Quire for free.
Insightly: Best Task Management Software for B2B Sales Teams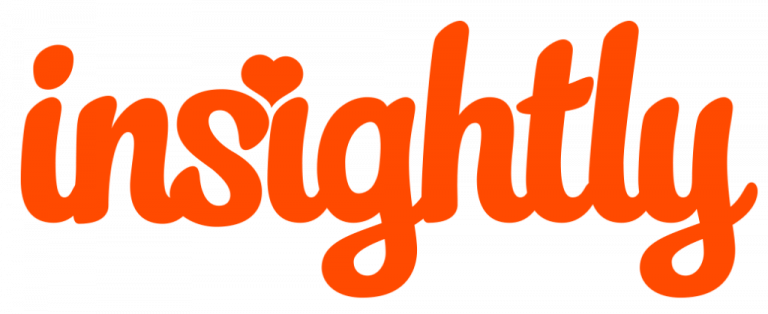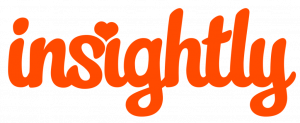 While many task management software tools have templates for sales or customer relationship management, Insightly takes it to the next level. Its task and project tools plans combine the best features for carrying prospects through the lead funnel as well as creating projects for when the opportunity is won. It's really more of a CRM and therefore an affordable choice for business-to-business (B2B) sales teams.
Insightly Pricing
Insightly has a free, bare-bones plan for managing tasks and contacts—for up to two users. Otherwise, it is one of the most expensive task management software solutions on our list, costing between $29 and $99 per user, per month. That's because it offers native tools that go well beyond task management, making it great for B2B projects. It might be possible to use Insightly in place of both CRM and project management software, which could save you money in the long run.
Insightly CRM Plans
| | Plus | Pressional | Enterprise |
| --- | --- | --- | --- |
| Price | $29/month per user | $49/month per user | $99/month per user |
| Organize Contacts, Tasks & Opportunities | ✔ | ✔ | ✔ |
| Mass Email | ✔ | ✔ | ✔ |
| Timelines, Relationship Linking | ✔ | ✔ | ✔ |
| Google Workspace & Office 365 Integrations | ✔ | ✔ | ✔ |
| Lead Assignments | N/A | ✔ | ✔ |
| Automated Workflows | N/A | ✔ | ✔ |
| Roles & User Permissions | 2 | Unlimited | Unlimited |
Insightly Features
Insightly provides the tremendous capability for keeping track of prospects in a sales pipeline, including contact names, company details, email attachments, and multiple (configurable) data fields. If you're only managing a few tasks, it may be overwhelming, but if those tasks are related to your sales funnel, it's a great option.
Standout Feature: Convert Opportunities Into Projects
Insightly's tools are meant to take you through the entire sales process, from opportunity to product delivery. Thus, it makes it easy to convert successful opportunities into work projects so you can preserve the pertinent information. This is one of its many features specific to sales and other client-facing businesses.
Project & Task Management Tools
Like other task management software, Insightly lets you create projects and tasks, assign team members, set deadlines, and notify parties. The game-changer for most companies, however, is that it can do a lot of these automatically. An incoming lead can trigger a series of tasks and assignments and even automatically complete tasks, such as sending out an acknowledgment email. Projects can be viewed in lists or on a Kanban board.
Mobile Apps
The Insightly mobile app lets you add new contacts, access task lists and assign or complete tasks, review opportunity notes, add memos on leads, and more. However, the app is not as easy to use as most of the other mobile task management software apps we considered, like Quire. It's a bit glitchy.
Charts & Reports
Insightly has built-in business intelligence features with customizable dashboards and reports. It even allows for scheduling and emailing of regular reports. That way, you can have the quarterly sales update run automatically and send data to the VP of Sales on time, every time.
Software Integrations
Insightly offers a REST-based API so you can incorporate other programs into the system. However, it offers a few native integrations, including:
What Insightly Is Missing
For all its many features, Insightly nonetheless lacks integrated time tracking and billing software common to some CRMs. This may not be an issue for sales teams' task management, but could affect other departments that use Insightly to support client-facing tasks. In addition, setting up and using Insightly is not super-intuitive.
What Users Think About Insightly
People who reviewed Insightly thought of it more as a CRM program than a task management software program. That said, they were pleased with its capabilities. Many noted that it is not as user-friendly as other CRM software programs for task management and projects, and others found it complex with too many steps required.
How to Sign Up for Insightly
Insightly is a solid task management choice for sales teams because of its robust CRM features. You can request a demo of Insightly or ask about its free, bare-bones plan for contacts, sales, and projects for up to two users. Sign up for a free trial of Insightly today.
Clarizen: Best Task Management Software for Enterprise-level Businesses


Like Insightly, Clarizen is an expensive task management software because it goes beyond tasks, deadlines, and collaboration. If offers automations, budget planning, resource management, and time and expense tracking. It's well-suited for large corporations needing an end-to-end solution for project and task management.
Clarizen Pricing
Clarizen is an enterprise-level task management system that gives users a 360-degree view of projects. It goes beyond tasks and deadlines to include budget management, extensive automations, and hundreds of custom fields. Clarizen offers an Eagle plan for executive teams and a Go plan geared toward Agile teams. Unfortunately, though, you'll have to contact Clarizen for pricing.
Clarizen Task Management Software Plans
| | Enterprise | Unlimited |
| --- | --- | --- |
| Price | Contact sales | Contact sales |
| Storage per Seat | 1GB | Unlimited |
| Number of Projects, Portfolios, Cases | Unlimited | Unlimited |
| Time, Resource & Budget Management | ✔ | ✔ |
| Custom Fields | 150 | 10,000 |
| Custom Actions | 100 | 500 |
| Rules | 200 | 400 |
| InterAct Email Collaboration | ✔ | ✔ |
Clarizen Features
Clarizen has the most complete set of project management tools of the task management software we examined. It goes well beyond task management by allowing you to set up custom rules and actions as well as hundreds (or even thousands) of custom data fields. Further, it provides workforce management, resource tracking, and social collaboration—all built-in.
Standout Feature: Budgeting
In business, what it takes to complete a task can be as important as completing the task itself. Clarizen offers resource and budget tracking as well as controls to help you keep your project within constraints. This information can be displayed in a red-light, green-light manner for visualization of where your project has pinch points.
Project & Task Management Tools
Using Clarizen, you can turn requests into projects and collaborate on files, tasks, and project activities. You can set up independent discussions for brainstorming and store and manage documents within the project. Clarizen makes it easy to track time and collaborate with outside parties. It is simply a complete project management solution.
Mobile Apps
Clarizen's mobile app lets you operate the software from a mobile device, getting access to relevant information like task updates. You can review and update projects, set new tasks, and submit time and expenses. However, of all the software we reviewed, Clarizen's mobile app was rated the lowest for ease of use.
Charts & Reports
Clarizen offers Gantt charts and productivity metrics. Its prebuilt and customizable reports are suitable for all levels of management, from team leader to CEO. Further, Clarizen's charts and reports are interactive and shareable. The recipient can manipulate filters to see to the exact information they want.
Software Integrations
Clarizen offers well over a dozen apps for tasks—from JIRA integration to creating org charts. It integrates with major business software like Salesforce and Oracle, document management tools like Google Drive, and chat tools like Slack and Microsoft Teams.
What Clarizen Is Missing
We did not find Kanban boards in the Enterprise and Unlimited Plans, which may be a problem for visualizing tasks as in a Scrum with stand-up meetings. Clarizen favors a grid view which shows task rows with information in the columns, spreadsheet-like. For a Kanban board, you'll need an additional app or upgrade to Clarizen Go, which is for Agile work management styles.
What Users Think About Clarizen
Reviews on third-party software sites included mention that customizability sets Clarizen apart from other task management software. However, that customization and breadth of features come at the price of complexity and a steep learning curve.
How to Sign Up for Clarizen
For pricing and questions, you'll need to contact Clarizen's sales team via its website. It offers a free 30-day trial. If you have a larger firm looking for a task management solution all your teams can use, head over to Clarizen's website. Sign up for your free 30-day trial.
Other Task Management Programs to Consider
If the nine task management software we reviewed above don't meet your needs, you should consider using an alternative. Some providers personalize their tools for certain industries and types of users.
Here's a list of alternative task management programs to consider:

| Alternative | Best For |
| --- | --- |
| | Managers & executives wanting to track administrative tasks in a checklist |
| | Microsoft users WHO want a simple, powerful built-in task list |
| | Legal, regulated, or health firms that require secure on-premise file storage |
| | Remote work team collaborating on tasks and deliverables |
| | Businesses with hourly workers needing to track time spent on tasks |
Bottom Line
With the variety of task management software offerings, it's easy to find a program to meet the needs and preferences of your business, team, or even family. From simple visual to-do lists to full-fledged CRM-plus-project-management solutions, the hard part is choosing the right one. Consider taking advantage of the free trials.
That said, Asana's flexibility, intuitive interface, and depth of features make it an excellent, all-around choice for managing tasks and projects across any industry. It offers a free limited version for smaller firms and a free 30-day trial of its advanced paid plans. Sign up to use Asana today.