5 Best Short-term Rental Insurance Companies 2023
Whether you're a snowbird who rents your home out periodically or for an extended period, you need vacation rental insurance. We reviewed over a dozen insurers using our evaluation of financial stability, convenience, customer satisfaction, and products offered and determined the five best short-term rental insurance companies:
Best Vacation Rental Insurance Companies Compared
Company

Quote Process

Policy Purchase Process

Accessibility

Additional Services

Financial Rating

Through an agent

Through an agent

24/7 call center

App for policy and claims services

A (Excellent)

Online or over the phone

Online or over the phone

Monday to Thursday, 9 a.m. to midnight Eastern time
Friday, 9 a.m. to 11 p.m. ET




Risk map to help with purchasing a property

A+ (Superior)

Start online; finish over the phone

Through an agent

Monday to Friday, 8 a.m. to 5 p.m. Central time

Property management resources

A+ (Superior)

Through an agent

Through an agent

24/7 call center

Online policy services

A (Excellent)

Online or over the phone

Online or over the phone

Monday to Friday, 9 a.m. to 5 p.m. ET

Guest screening

A (Excellent)
Foremost Insurance: Overall Best for Vacation Rental Insurance

Pros
Specialty insurer
No cap on rentals
Willing to insure mobile homes
Cons
Overall complaints are higher than expected
Quotes handled solely by agents and not online
No way to determine estimated costs for policy
Standout Features
Flexibility to switch between landlord and vacant home insurance
No primary residency requirement for seasonal home insurance
Customizable endorsements for your property
Multiple types of dwellings can be insured
Financial stability: Foremost has been around since 1952 and has decades of experience as a specialty home insurer. Farmers Insurance purchased Foremost in 1999. Because it is now a part of Farmers Insurance, Foremost has a solid financial rating of A (Excellent) by AM Best.
Foremost Insurance scored a 4.31 out of 5 in our evaluation because of its flexible policy options, customer service, and strong financial rating. Of course, the highest score isn't simply what makes it the best.
This provider stands out by having multiple options for vacation rental and short-term rental insurance. Some of the other insurers on this list specialize in one or the other, but both are possible with Foremost and, as one of the only true carriers on this list, it can handle all claims directly on your behalf.
To get a quote, you need to work directly with an agent, and the turnaround process may end up taking several days, which is one reason Foremost took a hit in our rubric. If you're interested in a fast turnaround, check out Obie. It has a quick online quoting system to help you find insurance quickly for your property.
To obtain a quote, you will need to speak directly with an agent.
Foremost offers a landlord policy for your vacation or short-term rental needs. It also offers a seasonal policy if you want to insure a second home, and the policy does not have a primary residence requirement.
For vacation rentals, check out the landlord and vacation rental policy. Whether you rent your home out rarely or every other weekend, there is no cap on the frequency of rentals. The only cap is the property cannot be rented out to the same tenant for more than five consecutive months. The same coverage is available if you are an individual homeowner or a small business limited liability company (LLC).
There are two options for the landlord policy: named peril or comprehensive coverage. Both have a wide range of endorsements to make the policy entirely flexible for your specific needs.
---
Customer service is available when you need it, with 24/7 claims support and an app to help you manage your policy anytime. The provider's complaints are also lower than the national average for homeowners' claims.
Conveniently, Foremost has flexibility with claims settlement. The landlord policy can be structured as an agreed loss value for your home if it is a total loss and actual cash value if your claim is for a partial loss. There are also options for replacement, extended replacement, or repair costs.
If your rental property is vacant and you cannot find a tenant, Foremost allows you to switch the policy over from a landlord policy to one for vacant home insurance.
Also, it has multiple discounts available. For example, if you screen your tenants, then you may be eligible for a discount.
---
Obie: Best for Getting Coverage Quickly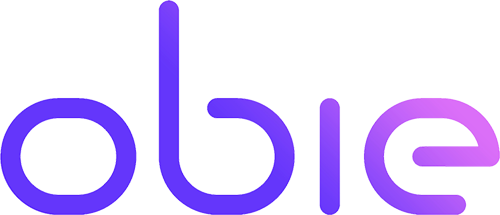 Pros
Simple, affordable insurance
Fast quote process
Available in 50 states
Cons
Unavailable 24/7
No in-house claims
Limited information on its partner providers
Standout Features
Extremely fast and easy-to-use quoting system
Specialty insurer focusing on landlord insurance
All quotes contain property and liability coverage
Coverage options like inflation guard
Financial stability: Obie works with different carriers, like Munich Re, which has an AM Best rating of A+ (Superior).
Shopping for insurance isn't fun—and it can be time-consuming. Obie has simplified the process by making it very fast and affordable. Policyholders save an average of 25% with Obie policies. The process is straightforward: enter a handful of questions about your business, and it will generate a quote that you can then purchase. It offers insurance for landlords, real estate investors, and short-term rental insurance.
Because it is unavailable 24/7 and functions like a broker—meaning the carrier will handle any claims—its score was a little lower in customer service. If you would like to work directly with a provider that offers both of those features, check out Foremost Insurance.
In a few minutes (at most), we received one quote with three tiers of coverage.
Basic costs $898 annually and includes building coverage, $5,000 in business personal property, $18,000 in loss of rent with $500,000 per occurrence, and $1 million total in general liability coverage. It also had 3% inflation guard coverage.
Complete costs $1,114 annually and has the same coverages as the basic option—except the general liability was increased to $1 million per occurrence and $2 million aggregate and the inflation guard rate increased to 6%. It also had some additional coverages, like $25,000 in water backup.
Premium is the top-tier coverage and costs $1,200 annually. It has the same coverages as above but with increased limits, like $10,000 for business personal property and $50,000 for water backup. It also included 9% for inflation guard.
Each level is a customized option that gives you total control over the level of coverage you purchase for the property. After customizing the option to fit you best, you can then purchase the policy online.
---
Obie is a newer rental insurance company. It was founded in 2017 but has expanded rapidly and has over $4 billion in property insured in all 50 states. Its customers seem to be happy with it. There are around 190 reviews for Obie, with an average rating of 4.7 out of 5 on Google.
The broker offers landlord insurance and short-term and long-term rental insurance and is great for real estate investors because of how quickly it can generate a quote. No paperwork is needed to finalize a quote or purchase the policy online.
For policy management, you will have an online account. If you have questions about the policy or billing or need to file a claim, you can email or call. It is only available during the weekdays.
---
CBIZ: Best for Short-term Rental Insurance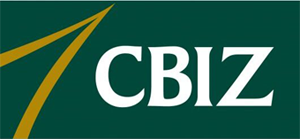 Pros
Oldest provider for short-term rental
Broad appetite for property types
One policy for home and rental
Cons
No mobile app
Cannot purchase policy or get a quote online
Doesn't handle the claims directly
Standout Features
Offers high limits for liability insurance
Largest and oldest vacation rental insurer in the United States
Appetite for riskier features, such as a home pool or hot tub
Works with top-rated carriers to provide insurance
Financial stability: CBIZ works with various insurance companies, all rated A+(Superior) by AM Best, so you can rest assured that your policy has the financial security needed to support loss payments.
CBIZ scored a 4.06 out of 5 in our rubric given the strength of its scores in financial strength and the policies it offers for vacation rental insurance. It is the country's oldest and largest insurer of short-term rental properties, and it offers insurance for short-term, long-term, vacant homes, and second-home insurance.
What makes it stand out for short-term rentals is its willingness to take on a home with riskier amenities. Many insurers will not provide coverage if your home has a pool, but CBIZ provides coverage for all amenities, from pools to docks and even non-motorized watercraft.
However, CBIZ's quoting process (quotes go primarily through an agent who will contact you), minimal digital account management, and lack of a 24/7 call center are why it got docked in our evaluation.
CBIZ works with other carriers. So, if you'd prefer to deal directly with a provider who will be your sole point of contact, consider Foremost Insurance.
To obtain a quote, you will need to fill out an online application, and then an agent will contact you.
The vacation rental insurance policy it offers can replace your dwelling or landlord policy and serve as one policy for the property. Its policy offers a mixture of dwelling with a commercial general liability policy with 2 million aggregate limits.
It also has a wide range of coverage for rental frequency, including long-term tenants of six months or longer. If you own multiple properties or one with a lot of exercise equipment, CBIZ will provide coverage. The policy also has a loss of income built into the standard coverage. You can even add bed bug clean-up as an endorsement with no deductible.
The type of property you insure with CBIZ is not an issue as it has a broad appetite for different structures—townhomes, single-family residences, condos, and duplexes are all covered.
---
CBIZ insurance is available for all types of properties and rental classifications: primary residence, second home, vacant home, or condo in a metropolitan area can all be insured under its rental insurance program.
For convenience, its website offers a quick and easy system for quoting your vacation rental insurance. Answer a few specific questions, and a quote is available immediately.
CBIZ is only available on weekdays from 8 a.m. to 5 p.m. CT. However, if an issue arises outside of those hours, you can contact the provider directly. Helpfully, it lists the contact information for all of the carriers it works with on the contact section of the website.
---
American Family: Best for Renting Out Your Home

Pros
24/7 claim services
Independent agents
In-house claims
Cons
Cannot combine multiple homes under one policy
No loss protection
No online quotes for vacation rental insurance
Standout Features
Diminishing deductible of $100 a year up to policy max
Burglary and theft coverage available
Rental terms make it ideal for snowbirds looking for passive income
Option to insure second home as a vacation home with rental coverage
Financial stability: Financially, American Family has the solvency you want in your insurance company. It has an A (Excellent) rating from AM Best.
American Family earned high marks in our rubric because of customer satisfaction and policies offered. Its policy for short-term rental insurance for up to 62 days is a great option for those who own a home but are away for extended periods. A particular demographic for this type of insurance would be snowbirds who split time between two residences and would like to be able to rent one out while they are away at the other home.
The biggest hit in our evaluation came in its lack of convenience. Quotes and policy binds are solely through a local agent and limited digital account management options. It does not offer any type of online quotes, so if you are a real estate investor and want to get a quote online, then Obie is a great option.
Quotes are available only through American Family agents.
In the frequently asked questions (FAQs) section, the provider states the cost can range from $2,000 to $3,000 annually. It also provides discounts, like for using a smart home security system.
Two policies are available for your vacation rental needs:
Second home insurance: If you own a home that is an occasional family getaway, this is the policy you would want to consider.
Short-term rental insurance: Under this policy, an endorsement to its standard homeowner's policy, you can rent your home for up to 62 days a year. American Family has no problem with frequently renting the house out through Vrbo, Airbnb, or similar businesses—although any period beyond 62 days is not covered. This policy is excellent for snowbirds who leave their home for up to two months a year. Many retirees are on a fixed income, making the diminishing deductible a nice incentive to check out the provider.
---
American Family is an established carrier, providing insurance since 1927. While it has developed an app, it seems that it is primarily for managing a personal auto policy and wouldn't be applicable to any rental properties, from our research.
However, the provider does offer a 24/7 claims reporting line. You can also file a claim online. Online you can also manage your policy, file a claim, and pay your premium.
There are multiple ways to save too. These include bundling an auto policy and generational discounts.
---
Safely: Best for Guest Screening & Property Management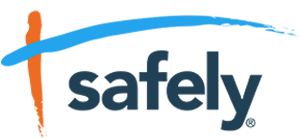 Pros
Short claim life
Available nationwide
Only pay when you need it
Cons
No 24/7 call center
Low limit for contents
No app to manage policy or claims
Standout Features
Guest screen service to help protect your property
Sync insurance with the rental booking system, so you only pay when needed
Exclusions are easily accessible and easy to review
Great for property owners or property managers
Financial stability: Safely is underwritten by Voyager Indemnity Insurance, which has an AM Best rating of A (Excellent).
Safely scored well in our evaluation for financial stability and coverage options available. Because of its unique business model, it is a great option for someone looking for an insurer who will partner with their existing homeowner's policy. It provides two services that make its product perfect for a policyholder who rents out their own home.
The first is a guest screening service, which is provided free of charge. Safely has a database of guests who have caused damage before, and it also runs public record searches to identify guests with a criminal past.
The other service is how the policy itself works. You only pay for Safely when you have a reservation, and it provides coverage only for the days when the renter is in your home. It can easily integrate its product into most property management systems so that your coverage becomes active when a guest makes a reservation.
You can get a quote online and usually purchase the policy online, too, but sometimes, you may have to call to finish. Also, Safely operates during weekday business hours only. These are two of the factors that hurt it in our customer service and convenience criteria.
Safely partners with other carriers to offer policies. If you want a dedicated provider offering rental insurance while you rent your home, check out American Family's policy.
To get a quote, provide your information, and a representative will reach out to you.
Safely's policy provides coverage in three different areas. Coverage is up to $1 million for the dwelling, $10,000 for your contents, and $ 1 million for bodily injury. There is no lost income or endorsements.
It also has a broad range of coverage for structures. Whether it is a spare room or a duplex, or a single-family home, it will provide coverage. Visit Safely's website to see the convenience of working with the company.
---
Get an instant quote and purchase your policy through Safely's website without having to talk to an agent. You also can submit a claim and manage your policy through its online portal.
It has a streamlined claim process. Not only can you file a claim online, but the turnaround time from reporting a claim to being paid is under four days.
---
How We Evaluated the Best Short-term Rental Insurance Companies
To determine which insurance companies would be the best for you, we utilized a proprietary evaluation system developed in-house. We reviewed over a dozen of the best vacation rental insurance companies and presented the five with the highest scores.
In evaluating insurance companies, we focused on the customer's needs. We paid particular interest to convenience, financial ratings (from AM Best), customer service, types of policies offered, and the overall experience as a policyholder for a specific provider.
Bottom Line
If you rent out your home or have a second one you rent out regularly, you will want to ensure you have vacation rental insurance. We understand how important it is that your home and its memories are protected, which is why we have evaluated the best short-term rental insurance companies for you. Foremost Insurance is our overall best vacation rental insurance company.