12 Best Small Business Grants for Women
Business grants for women are essentially free money offered by organizations or special-interest groups to help women entrepreneurs grow their businesses. They aren't loans—you aren't required to repay them once they've been awarded.
Listed below are 12 websites that either provide direct grant money to women-owned businesses or assistance to help them secure grant money from other sources.
| Small Business Grant for Women | Grant Description |
| --- | --- |
| | $2,000 grant with potential for additional $25,000 |
| | Up to $100,000 for early-stage business |
| | $5,000 for businesses with revenues over $75,000 |
| | A vast listing of grants and scholarships available to women |
| | A foundation that helps sponsor $5,000 to $10,000 grants to black women or nonbinary entrepreneurs. |
| | A marketplace looking to close the gender gap in startup funding. |
| | Resource centers for business training and access to credit and capital |
| | $10,000 for businesses supporting women in the community |
| | Up to $7,500 for silver jewelry businesses |
| | Business resources including assistance completing grant applications |
| | Database of federally-sponsored grants, including small business grants for women-owned companies |
| | Angel investment funding for startups |
1. Amber Grant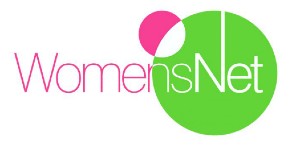 Named for a young woman who died before fulfilling her dreams, the Amber Grant Foundation, in partnership with WomensNet, offers one $2,000 grant monthly to a woman-owned business. Winners are entered into a competition to receive one of two $25,000 annual grants.
The application for the grant is a simple online form. There's a $15 application fee that helps fund future grants and cover administrative costs for the foundation.
A frequently asked questions (FAQs) section on the website helps explain the grant process, and the site offers tips for those who apply.
2. Cartier Women's Initiative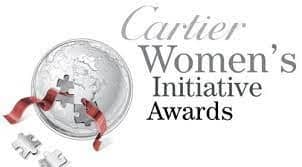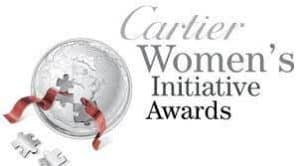 The Cartier Women's Initiative offers seven $100,000 grants, along with one-on-one business mentoring, to women-owned businesses that have been in operation for one to three years and are generating a profit. There are also second-place grants of $60,000 and third-place grants of $30,000 each.
Applicants are evaluated on the degree of innovation shown by their business concept, the financial viability of the business, the impact on society and the environment, and the quality and clarity of the material presented in the application. Visit the Cartier Women's Initiative website for complete application instructions.
3. Tory Burch Foundation Fellows Program

The Tory Burch Foundation offers a $5,000 grant, a trip to the Tory Burch offices in New York City, and a one-year fellowship annually to a woman-owned business. The trip to the office includes four days of workshops and networking with business experts. The fellowship also includes access to a peer-to-peer (P2P) network of women entrepreneurs.
To be eligible, the applicant must be a woman-identifying entrepreneur who owns a majority stake in the company, at least 21 years of age at the time of the application due date, proficient in English, and a legal resident of the United States.
The company must be for-profit, in its early stages―one to five years of operations―and generating revenues, preferably at least $75,000 annually. While the most recent deadline has passed, a new fellowship will open in spring 2022. Check out the Tory Burch Foundation website for more information.
4. GrantsforWomen.org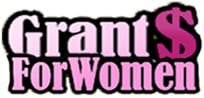 While GrantsforWomen.org doesn't offer its own grants, it's a valuable resource dedicated to providing information to women on grants and funding opportunities. Grants For Women shares financial resource opportunities and information regarding women in business, personal finance, and leadership.
GrantsforWomen.org is a great one-stop website for grants, scholarships, and other potential opportunities for women in business. Check out its website for grant information or general business information for women-owned businesses.
5. SoGal Black Founder Startup Grant

SoGal Foundation has started a Black Founder Startup Grant to help Black women overcome the funding disparity they face with startup capital. It has teamed up with several other organizations to provide $5,000 and $10,000 cash grants to Black women or nonbinary entrepreneurs. In addition, awardees receive advice regarding future fundraising challenges, along with lifetime "ask me anything" access to the SoGal Foundation and SoGal Ventures teams.
To be eligible, you must self-identify as a Black woman or Black nonbinary entrepreneur (including multiracial Black women and nonbinary individuals). You must also have a legally registered business and plan to seek investor financing. You can fill out an application on the SoGal Foundation website, and once you apply, you won't have to apply again. Visit the SoGal website for more information.
6. IFundWomen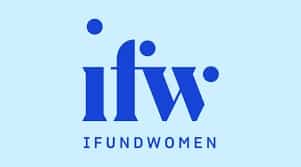 IFundWomen helps women-owned businesses with monthly Pay-It-Forward crowdfunding grants and large annual funding programs through its Entrepreneur of the Year award. The website also has links to other grant applications it's affiliated with, including grants from partners, such as Comcast, Visa, Neutrogena, American Express, Gusto, and Adidas. Some of these grants are available outside of the US.
IFundWomen also helps women-owned businesses with crowdfunding projects and coaching. You can apply for grants or crowdfunding directly through the IFundWomen website.
7. SBA Women's Business Centers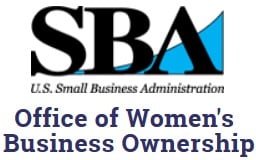 The Small Business Administration (SBA) has partnered with the Office of Women's Business Ownership to operate SBA Women's Business Centers (WBCs) throughout the country. While it doesn't offer grants directly, it helps women entrepreneurs launch new businesses and compete in the marketplace.
The SBA Women's Business Centers help connect you with training and funding opportunities designed specifically to help women-owned businesses. It can help you through all stages of your business's development. The SBA notes that businesses that receive assistance from WBCs tend to be more successful than businesses that don't receive similar support. Check out its website for more information.
8. American Association of University Women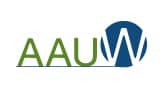 Through community action grants, the American Association of University Women (AAUW) can provide between $3,000 to $10,000 in grants for businesses. These grants are aimed at businesses or projects that address the needs of women or girls in the community. While these grants aren't explicitly focused on business ownership and entrepreneurship, you may be eligible if your business idea promotes education and equality for women and girls.
Applications for these grants open on August 1, with the deadline set for December 1. Complete details about qualifications, eligibility, and the application process can be found on the AAUW website. The information needed is a bit more complex than some other grant applications, so expect it to take more time to apply. Be sure to start early and follow the instructions carefully.
9. Halstead Grant

If your woman-owned business involves jewelry making, you may be eligible for the Halstead Grant. The grand prize award is $7,500 in start-up capital, $1,000 in merchandise, and recognition in the industry. In addition, Halstead recognizes five semifinalists with $250 or $500 and helps promote their business. The annual deadline for the award is August 1. You must be a student or professional jeweler pursuing a full-time career in jewelry design with less than three years of operations.
The Halstead Grant has a detailed application process requiring you to answer questions about your business plan. You'll also need to submit a design portfolio. The application process is designed to help you kickstart your business. You can download the application from the Halstead Grant website.
10. Minority Business Development Agency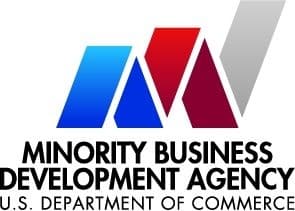 While the Minority Business Development Agency (MBDA) doesn't directly offer grants. It aims to help minority business owners, including women-owned businesses. It helps foster the economy and build more jobs by providing resources and support to minorities who might not have had access to those opportunities.
The MBDA has physical business centers around the country that you can visit to get assistance with your business needs. It helps with sourcing loan information and provides legal and marketing help to ensure that your business thrives. It can help you identify available grants and then assist you through the application process.
Also, the MBDA can help connect you with state agencies that help minority-owned businesses with small business concerns. Stop by one of its locations or visit its website for more information.
11. Grants.gov

If you're looking for one central location to search for all available federal grant opportunities, Grants.gov is the place to go. You can search available grants on its website and find information on applying for those grants. It also has a learning portal that includes all the essential information you'll need to know about business grants.
You can find all the information on its website or download its app on the App Store or Google Play to search for grants on your smartphone. Check out Grants.gov for more information.
12. 37 Angels

While 37 Angels doesn't provide grants, it does provide angel investing to women-owned businesses. The organization consists of a network of angel investors that includes many women. Five annual pitch forums at 37 Angels evaluate entrepreneurs for potential investment.
You'll need to give a mini-pitch on the phone before going any further as the investors want to know that you and your business are a good match for the types of businesses they prefer to fund and mentor. Visit the 37 Angels website for more details.
How Small Business Grants for Women Work
Once you find a small business grant opportunity that interests you or fits your needs, read all of the documentation included with the application. Some applications can be very complex and time-consuming, so it's essential to follow the directions carefully and start the application process early enough to get it completed. Take note of any application deadlines.
Once you have applied, your information will be reviewed by a committee. If you're selected, you'll receive the funds for the grant. Some grants will specify precisely what you can use the money for, so be sure to note that during the application process. Grant funds are generally free money for your business, so you won't have to repay it like you would a startup business loan.
Tips for Applying for Small Business Grants for Women
Grant applications can be intimidating, as they often require a lot of documentation and the completion of complex applications. To help you with the process, here are some tips to consider when applying for a small business grant.
Create a Well-prepared Business Plan
Every business needs a good business plan. You'll need it when applying for grants, looking for investors, and even applying for small business loans. Check out our guide to writing a good business plan for tips and tricks to help your business plan stand out from the crowd.
Look for Niche Opportunities
The fewer applicants for a grant, the better chance you have of winning it. If something specific about your business makes you a strong candidate for a particular grant, be sure to apply for it. The more general the grant guidelines, the more competition you'll have and the harder it'll be to win it.
Follow the Application Instructions
While this seems like an obvious tip, many potential grant winners are derailed by not following the instructions set forth by the grant foundation. Complete your application as specified, provide the documents just as they ask for them, and be sure to apply within the application window. These are all things that will give you a chance for success.
Review Your Application to Make Sure It's Complete
While an incomplete application might not automatically disqualify you from winning the grant, it might delay the process, which might prevent you from meeting the deadline.
Consider Meeting With the Funding Source
There are several reasons to consider meeting with a funding source. First, it puts a face to the application, which can help you stand out from the rest. It also allows both you and the grant organization to ask any questions in person, which can help your chances. It can also give you ideas on the potential timeline of grant decisions, which will let you know when you might receive grant funds.
Beware of Potential Scams
If a website asks you to pay large sums of money to receive a grant, it's likely a scam. Use websites like grants.gov to make sure you're finding legitimate grant opportunities. Be sure to research any grant website thoroughly before providing them with personal information.
Pros and Cons of Small Business Grants for Women
In addition to the tips listed above, here are some pros and cons to consider when applying for a small business grant for women-owned businesses.
PROS

CONS

Grants are free money
Grants may only be available for a limited time
There are many grant opportunities available
The competition can be fierce
Grant opportunities can be found easily online
It can be challenging to qualify
State and Local Small Business Grants for Women
In addition to national and international grant money available, there are also state and local grants that are available. When starting your business, meet with your local Small Business Development Center (SBDC) or SCORE office for more information on what funding might be available to you. Also, consider SBA loans as well. The SBA provides affordable loans for small businesses and has helped support women-owned businesses.
Alternatives To Small Business Grants for Women
Because the competition is so fierce for grant money, you might not receive a grant, even if you have a great application and business plan. Different types of alternative startup financing are available if business grants don't work out for your company. And if you plan on applying for a loan, don't forget to check out our guide to getting a small business loan.
Here are three potential alternative startup business funding options:
SBA microloans: If you need $50,000 or less in startup funding, an SBA microloan might be a good choice. They are funded by the SBA but originated by SBA-approved nonprofits. They have terms up to six years, low interest rates, and relaxed qualifications compared to other options.
Personal loans for business: Because a personal loan for business uses your personal credit and income information, it can be an excellent funding source for startup businesses that might not have the credit or financial history necessary for a business loan. This might be a term loan, a home equity loan, or a line of credit.
Rollover for business startup (ROBS): A ROBS allows a business owner to invest funds from a personal retirement account in a new business without paying early withdrawal penalties or income taxes. They're complicated and come with specific requirements, so be sure to check out our guide to ROBS before considering one.
Bottom Line
Business grants for women are essentially free money. Grants for women are offered by corporations or special interest groups that provide funding and business advice to make sure women business owners succeed. Be sure to pay close attention to grant qualification requirements and deadlines and follow application instructions closely so that you have the best chance of receiving grant funding.