Business grants for women are financial incentives given to women-owned businesses. Grants are not loans, and are not required to be repaid once they've been awarded to you. Grants for women starting a business are offered by corporations or special interest groups, with goals to help female entrepreneurs succeed in growing and developing their businesses.
Top 12 Small Business Grants for Women
| Small Business Grants for Women | Grant Amount and Recipients |
| --- | --- |
| | $2,000 grant with potential for additional $25,000 |
| | Up to $15,000 for entrepreneurs in creative fields |
| | Up to $100,000 for early stage businesses |
| | $2,000 grant for small and startup non-profit 501(c)(3) businesses |
| | Up to $7,500 for silver jewelry businesses |
| | $5,000 for businesses with revenues over $75,000 |
| | Businesses beyond the startup phase |
| | A vast listing of grants and scholarships available to women |
| | Resource centers for business training and access to credit and capital |
| | $10,000 for businesses supporting women in the community |
| Minority Business Development Agency | Business resources including assistance completing grant applications |
| | Angel investment funding for startups |
How Small Business Grants for Women Work
Once you have found a grant opportunity that interests you, you will need to read all of the information provided by the grant description, and gather all necessary documentation. Your application and documentation will be submitted, at which time it will compete for funding against other applications for the same grant.
Your application and supporting documentation will be reviewed by the award committee. If you are the selected winner, you will receive the grant funds that you applied for. Some grants have specific requirements regarding what the grant funds can be used for, and may require that you track that spending and report it back to the provider on a regular basis.
Grant funds are generally free money for your business, meaning that they do not require repayment to the provider like a startup business loan. However, if you fail to meet the required uses or reporting that is required after the award you may be forced to repay the grant in full. It is important that you fully understand your grant agreement before using the funds.

Where to Find Grants for Women Starting a Business
There are a number of small business grants for women, and a full range of organizations that offer such grants. Some, like the Amber Grant are open to all women-owned businesses. Others, like the Halstead Grant, are offered to women-owned businesses in a niche sector. It is important to make sure that you meet the qualifications and eligibility requirements of the grant for which you're applying.
The 12 best small business grants for women are: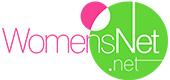 In remembrance of a young girl who died before she was able to fulfill her dreams, Womens Net, and the Amber Grant Foundation, offer one $2,000 grant monthly to a woman-owned business. Monthly winners become eligible to be entered into a competition to receive the foundation's $25,000 annual grant. The application for the Amber Grant is a simple online form, and the site provides a list of application tips.
The Amber Grant requires a $15 application fee. The application fees helps fund future grants and covers administrative costs for the foundation. The Amber Grant Foundation's website has a frequently asked questions section that thoroughly explains why the foundation charges an application fee, as well as providing answers to a variety of other questions about the grant process.


For women-owned businesses in the fields of design, fashion, music, and the arts, Girlboss offers biannual grants of $15,000, as well as business exposure through the Girlboss community. If your business falls into this creative niche category, this could be an amazing opportunity to grow your business.
To be considered an eligible applicant you must identify as female, be a United States resident, and be 18 years or older by the close of the application date. Grant applications are scored on demonstrated creativity and innovation, business acumen and forward planning, financial need, and reasonability of your proposed timing, work plan, and budget. You can apply online through the Girlboss website.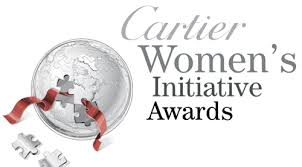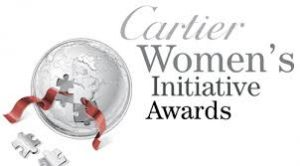 For early stage women-owned businesses, those with one to three years of business operations, the Cartier Women's Initiative offers seven $100,000 grants along with one-on-one business mentoring. Additionally, there are 14 second prize grants of $30,000 each. To be eligible for these grants, your business must be a for-profit women-owned business with one to three years of operations and generating a profit.
Applicants are evaluated on the degree of innovation shown by the overall business concept, the financial viability of the business, the impact of the business on society and on the immediate or broader environment, and the overall quality and clarity of the material presented in the application. Complete application instructions can be found on the Cartier Women's Initiative website.


The Open Meadows Foundation is a grant-making organization that provides grants up to $2,000 to women-owned 501(c)(3) businesses that promote gender, racial, and economic justice. One of the specific requirements for this grant is that the business must be led by and benefit women and girls.
To be eligible your project must be designed and implemented by women and girls. Your project must reflect the diversity of the community served in both its leadership and organization, and have limited financial access. The Open Meadows Foundation gives grant priority to small and startup business organizations that have a budget that does not exceed $75,000. Full instructions regarding how to apply for this grant can be found on The Open Meadows Foundation website.


If your women-owned small business is involved in jewelry making, The Halstead Grant can be a wonderful opportunity. This grant, of up to $7,500, is awarded annually to emerging silver jewelry artists. The annual deadline for this grant is Aug. 1. To be eligible you must be a student or professional jeweler, pursuing a full-time career in jewelry design, with less than three years of business operations.
The Halstead Grant has a detailed application process requiring you to answer 15 questions regarding details of your business plan. You will also need to be prepared to submit your design portfolio. The application process is designed to be an experience in and of itself, requiring you to focus on your business strategy to help you kick-start your business. You can download the grant application from The Halstead Grant website.


The Tory Burch Foundation offers a $5,000 grant, trip to the Tory Burch offices, and one-year fellowship annually to a women-owned business. The trip to the Tory Burch offices involves four days of workshops and networking with business experts, and the fellowship provides access to the foundations peer-to-peer network of women entrepreneurs.
To be eligible for this grant opportunity, you must be a female entrepreneur with majority stake in your business, at least 21-years-old on the application due date, and a legal resident of the United States. Your business must be for-profit, have one to five years of business operations, and be generating annual revenues of at least $75,000. You can find out more about the fellows program on the Tory Burch Foundation website.


For women-owned businesses that are beyond the startup phase, the Eileen Fisher Women-Owned Business Grant Program offers grants to support innovative businesses that are ready to expand. This grant is typically awarded annually, but was not offered in 2018.
The Eileen Fisher Women-Owned Business Grant Program is expected to return in 2019. The company expresses on its website that the funding criteria for the 2019 grant may be different from in prior years. As such, it is advised that you visit the grants page of its website for updated information on the 2019 grant when it is released.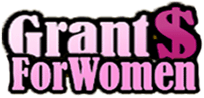 GrantsForWomen.org does not offer its own grants, but is a valuable website dedicated to providing information to women on grants and funding opportunities. Not only does Grants For Women share an abundance of financial resource opportunities on the site, but it also provides information regarding women in business, personal finance, and leadership.
If you are looking for a one-stop place to shop for grants, scholarships, and other potential opportunities for yourself or other women in your life. GrantsForWomen.org is a great site to check out. Your next small business grant for women may be one of the many possibilities that are listed on this site.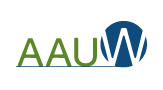 The American Association of University Women (AAUW) offers Community Action Grants ranging from $2,000 to $10,000 for projects or businesses that address the needs of women or girls in your community. While these grants are not specifically focused on business ownership and entrepreneurship, if your business idea promotes education and equality for women and girls you may be eligible.
The deadline for application submission for these grants is typically Dec. 1. Complete details about the grant qualifications, eligibility, and application process can be found on the AAUW website. The application for this grant will require a lot of effort due to the complexity of the information required to apply, so be sure to start early, and carefully follow the instructions for the applications.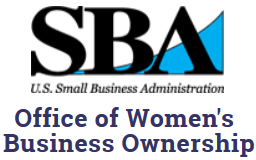 The Small Business Administration, in conjunction with the Office of Women's Business Ownership, operates the SBA Women's Business Centers (WBCs) in locations throughout the country. Though these centers do not offer business grants directly, they are aimed at helping women entrepreneurs launch new businesses and compete in the marketplace.
The SBA Women's Business Centers can connect you with the training and funding opportunities specifically for women. Additionally, WBCs are familiar with other local programs that are available to assist you, and can play a vital role in connecting you with resources your small business needs. The SBA notes that businesses receiving assistance from WBCs tend to be more successful than businesses that have not received similar support.
11. Minority Business Development Agency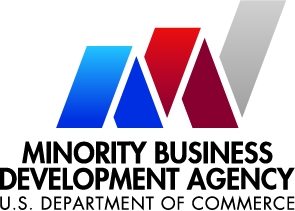 The Minority Business Development Agency's (MBDA) does not offer business grants for women. However, its aim is to help minority business owners, including women-owned business owners, by providing resources and support. The agency's goal is to help foster the economy and build more jobs by providing business resources to minorities, who may not have had those opportunities.
The MBDA has physical business centers all-around the country that you can walk into to get assistance with your business needs. From sourcing loan information, to legal, or marketing help, these business centers want to help your business thrive. One way the MBDA does this is by helping to identify grants that could be a good fit for your business and then assisting you through the grant application process.
In addition to assisting you, your local MBDA office can also help connect you with state agencies that deal with minority-owned small business concerns. These state departments can often help you with financial or technical assistance, such as helping you prepare grant applications.


While 37 Angels is not a grant, the organization does provide funding in the form of angel investing to women-owned businesses. The organization consists of a network of angel investors that includes many women. 37 Angels has five pitch forums annually where it evaluates potential entrepreneurs to invest in.
If you decide this may be the avenue that you would like to pursue, be prepared to give a mini-pitch via phone before getting any further with this angel investment company. The investors will want to know right off that you and your business are a good match for the types of businesses they prefer to fund and mentor.
Tips on How to Apply for Small Business Grants for Women
Applying for a grant can be intimidating. Grant applications often require a lot of documentation, and some have lengthy application processes. This effort can feel like time wasted if you don't receive the grant. To help increase your odds of getting awarded the grant for which you're applying, we have compiled a list of tips.
Five tips to consider when applying for small business grants for women are:
1. Create a Well-prepared Business Plan
Having a well prepared business plan is key to successfully running a business, and can also be pivotal when applying for grants. Many grant opportunities require you to submit your business plan as part of the application process.
Mike Sheety, Director of ThatShirt, emphasizes:
"Your well-prepared business plan is vital. It needs to be seamless and look professional. You should demonstrate how the grant is going to assist you, what you are going to put it toward, as well as your expected numbers. Remember each grant has various requirements for what the money is used for so be sure your business plan depicts what they outline."
2. Look for Niche Opportunities
Like small business grants for women, there are a number of grants available that are offered specifically to niche business owners, or for very specific projects. Focusing your efforts on grants that are specifically geared toward you, or your business, can be more beneficial than applying for less specific grant opportunities.
Matthew Ross, co-owner of The Slumber Yard, a company that provides small business grants to veterans, offers this advice:
"I recommend individuals seeking grant funding look for niche opportunities directly pertinent to themselves. In other words, instead of focusing on generic business grants, think about what makes you special and target organizations that offer specialty funding. It could be related to your race, gender, disability, history, religion, etc. It's often these types of grants that offer individuals the best chance of securing funding since there is less competition."
3. Follow the Application Instructions
If you want the award committee to take your submission seriously, or to even make it to the award committee to begin with, it is important to follow the application instructions. Grant application requirements are often very specific in the information they request, the form in which the information should be submitted, and the timeline in which you need to submit the information.
David Reischer, Esq., attorney and CEO of Legaladvice.com reemphasizes the importance of following the instructions listed in the application, stating:
"Many business owners do not properly follow the instructions to secure a business grant. If the guidelines say they want two pages then do not write three. If the guidelines give a date for submission then get the submission in on time. Every detail in a submission must be perfect."
4. Review Your Application to Make Sure That it's Complete
Before submitting your application, review the application requirements to make sure that you have addressed everything that was requested. Did you complete all of the questions on the application? Have you included all of the required documents? A thorough review of your application before submitting it can help ensure that you haven't missed anything.
"It may sound obvious but make sure that you fill out the application correctly and fully. If you don't fill out the application correctly you may be subject to a delay in your application being reviewed, or even miss out on the chance altogether."

— Mike Sheety, Director of ThatShirt.
5. Consider Meeting With the Funding Source
Depending on the source of the grant, you may be able to set up a face-to-face meeting with someone from the organization before submitting your application. Even if you aren't able to meet in person, most organizations have a point of contact you can speak to about questions pertaining to the grant process.
"Consider meeting with the funding source. Sometimes, it is possible to set up a meeting with a foundation staff person to explore your idea before writing or delivering a proposal. If a person cannot get a person-to-person meeting, then maybe try to at least get guidance over the telephone."

– David Reischer, Esq., attorney and CEO of Legaladvice.com
Pros & Cons of Grants for Women Starting a Business
There are advantages to business grants for women, the most important of which is that grants are essentially free money for your business. Additionally, grant opportunities can be found rather easily by searching online, and are available from various sources. The downside of business grants is that grants are often very competitive, can sometimes be difficult to qualify for, and you need to pay special attention to the application deadlines.
Pros of the Small Business Grants for Women
Some advantages of small business grants for women are:
Grants are free money: If you are awarded a grant, it is essentially free money for your business. Unlike a business loan, grants do not require repayment as long as you meet the requirements set forth in your grant agreement.
There are many grant opportunities available: There are a variety of different grant opportunities available from many different sources. All grants will have various qualification and eligibility requirements. If you don't qualify for one grant you find, there are likely others available that you will qualify for.
Grant opportunities can be found easily online: With the power of the internet, it is easier than ever to find and apply for business grants. A simple search can result in a multitude of possibilities. There are websites like grants.gov that house hundreds of available grant opportunities.
Cons of the Small Business Grants for Women
Some disadvantages of small business grant for women include:
Grants are only available for a limited time: Most grant opportunities only arise once a year (though some are offered throughout the year), and have a defined deadline by which your application must be submitted. If you miss the deadline, or submit an incomplete application, you will have to wait until the grant becomes available again.
The competition can be fierce: Due to the fact that grants are a free source of money, they are highly sought after. Unlike borrowed funds, where you are evaluated on your financial ability to repay, grants involve competing with other businesses for funding. The more competition for the grant, the more difficult it becomes to win.
It can be difficult to qualify: Most grants, especially grants offered from the federal government, and state agencies, have strict qualification requirements. If your business doesn't meet all of the requirements, you will be ineligible for the grant. Pay close attention to the qualifications and requirements for the grant that you are applying for.
Alternatives to Small Business Grants for Women
Applying for a business grant for women does not mean you will get one. If chasing down a small business grant doesn't appeal to you, there are other sources of funding for your startup or growing small business. These funding sources include SBA microloans, personal loans for business, and rollover for business startups (ROBS).
If small business grants for women aren't the right fit for your business, some alternatives to consider are:
SBA Microloans
If you have business funding needs of less than $50,000, an SBA Microloan may be a good solution. SBA Microloans are, funded by the Small Business Administration, but originated by SBA approved nonprofits. SBA microloans have terms ranging up to six years and are specifically targeted for smaller businesses and startups, and typically have low rates and relaxed qualifications compared to other funding options.
Personal Loans for Business
A personal loan for business can provide you with the funds you need for your business. Personal loans are based on your personal credit, and therefore do not require business plans and financial projections as part of the application process. For example, if you're a homeowner with some equity in your home, you may be able to get a HELOC based on that equity to fund your startup.
Rollover for Business Startup
Another option to provide funds for your women-owned business is a rollover for business startups (ROBS). If you have existing retirement savings that you are willing to utilize, a ROBS allows you to use those funds without paying early withdrawal penalties or taxes for your business. A ROBS is not a business loan, so there's no debt to repay or interest payments to make.
Small Business Grants for Women Frequently Asked Questions (FAQs)
How can I get money to start a small business?
There are many options available to fund your startup business. With a startup business, your ability to borrow funds will largely be based on your personal credit. Most often, startup businesses rely on personal loans, like a home equity loan, a rollover for business startups that utilizes your retirement savings, or credit cards for funding.
How do I get a grant to start a small business?
There are some grants available to start a small business. However, whether or not a grant would be sufficient to fully fund your business startup depends on the amount of funding you need. Grant amounts vary by grant type and source, but those available to startup businesses are generally less than $10,000. Fit Small Business is awarding a grant for women-owned startups in early 2020 and application are being accepted now.
How can you qualify for a grant?
Every grant has different qualification requirements. Carefully read the eligibility requirements for any grant you are considering applying for to ensure you meet each one. If you find you do not meet all of the requirements continue searching for another grant. Failing to meet the qualifications will automatically exclude you from being awarded the funds.
Bottom Line
Business grants for women are effectively free money for women-owned businesses. Grants for women starting a business are generally offered by corporations or special interest groups, that focus their efforts on helping women business owners succeed. It is important to pay special attention to grant qualification requirements, and follow the application instructions carefully when applying for business grants for women.