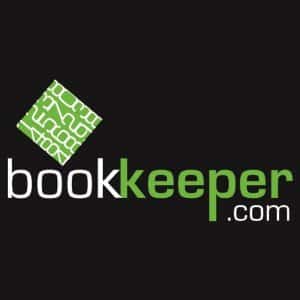 What We Recommend Bookkeeper.com For
If you're looking to streamline your methods and work with one company for all of your financial needs, then Bookkeeper.com might be the right choice for you, especially if you already use QuickBooks Online. The service is also a good fit for small businesses that are looking for general business advice or tax preparation and planning.
Who Bookkeeper.com Is Best For
Busy owners who want to outsource their bookkeeping: Considered by Fit Small Business as one of the best online bookkeeping services for businesses that want a full-service accounting firm, Bookkeeper.com is a terrific option that allows owners to streamline their bookkeeping tasks.
QuickBooks Online users: Bookkeeper.com offers more services to QuickBooks Online users than the QuickBooks Live bookkeeping service, including payroll, business advice, bill pay, and tax preparation.
Small businesses: Bookkeeper.com fills the traditional role of a certified public accountant (CPA) by extending services beyond basic number crunching and data entry to offer general business advice.
Who Bookkeeper.com Is Not a Good Fit For
Xero users: Bookkeeper.com does not support Xero users. If you want to continue to use Xero, check out Bookkeeper360 for assisted bookkeeping services.
Budget-minded users: Merritt Bookkeeping has a less expensive service that offers assistance with basic bookkeeping tasks like classifying transactions and reconciling accounts.
Bookkeeping firms: Bookkeeper.com is designed to replace, not assist, the traditional bookkeeping firm. However, bookkeeping firms can partner with Botkeeper to provide exceptional bookkeeping services to their own clients while minimizing data entry.
If you're not sure assisted bookkeeping is right for you, read our guide to the best small business accounting software for great do-it-yourself (DIY) accounting software options.
Bookkeeper.com Pros & Cons
PROS

CONS

All-in-one bookkeeping, tax, and consulting solution
High monthly service fee
Individual attention for every client with your dedicated bookkeeper
No free trial available
Interactive web page with a client and learning center
No mobile app
Secure online network which ensures accurate processing of your financial data
Some costs are hidden until you schedule a sign-up call
Effortless and cost-effective payroll processing
Must pay for features you may not need
Bookkeeper.com Pricing
There are four subscription levels available, which depend on the number of monthly transactions and frequency of service. Its least expensive plans start with bookkeeping basics like account reconciliation and generating financial reports. If your company needs additional services like payroll management, tax filing, or budget preparation services, Bookkeeper.com will create a customized quote based on the size and needs of your business.
Small Business

Small Business Plus

Small Business Advanced

Custom

Monthly Cost
(Billed Annually)*

$299

$499

$699

Custom pricing

Company Size

100 monthly transactions

200 monthly transactions

300 monthly transactions

Custom

Service Level

Monthly

Semimonthly

Weekly

Weekly

Onboarding

1 to 2 weeks

2 to 3 weeks

3 to 4 weeks

3 to 4 weeks

Dedicated Bookkeeper & Account Manager

✔

✔

✔

✔

Month-end Close With Bank Card & Credit Card Reconciliation

✔

✔

✔

✔

Balance Sheet, P&L & Statement of Cash Flows

✔

✔

✔

✔

Cash or Accrual

✔

✔

✔

✔

Secure Portal With Document Storage

✔

✔

✔

✔

Online Support

Limited

Unlimited

Unlimited

Unlimited

Bill Pay*

N/A

20 monthly invoices

40 monthly invoices

✔

Monthly Scheduled Meetings

N/A

30 minutes

45 minutes

✔

Lite CFO & Advisory Services

N/A

✔

✔

✔

Separation of Transactions by Class, Location & Department

N/A

N/A

✔

✔
*Does not include software subscription and banking fees.
Bookkeeper.com Features
For ease of use, versatility, and scalability, Bookkeeper.com is difficult to beat. Bookkeeper.com manages your accounts using QuickBooks Online or QuickBooks Desktop.
Dedicated bookkeeper and account manager: Upon enrollment, you'll be assigned your own dedicated bookkeeper and account manager who will assist with onboarding activities and serve as your point of contact for any issues that may arise.
Month-end close with bank and credit card reconciliation: You'll never worry about inaccurate books as your bookkeeper will ensure that your accounts are reconciled and closed on a monthly basis.
Financial reporting: Your bookkeeper will provide a balance sheet, statement of profit and loss (P&L), and statement of cash flows, plus customized reports. There are also financial calculators available within the software, which allow you to play with different scenarios, along with graphs, charts, and tables.
Tax preparation and planning: Bookkeeper.com will help file your returns while also helping you to minimize your tax liability with careful planning. The tax services include individual and business tax returns, gift and estate tax returns, tax planning, and estate and succession planning.
Payroll management: Payroll includes processing direct deposits for employees and filing quarterly and year-end payroll tax returns, W-2s, and 1099s.
Secure portal with document storage: Bookkeeper.com adheres to the data security regulations as required by federal compliance agencies, ensuring that your data is safe.
Bookkeeper.com: Working With Your Bookkeeper
When you become a Bookkeeper.com client, you will have access to a dedicated team that looks after your business interests. Your bookkeeper will provide the financial tools and reporting necessary to focus on what is most important—growing your business and making the best decisions for your financial needs.
How Does the Bookkeeper.com Onboarding Process Work?
After signing up with Bookkeeper.com, you'll maintain access to your QuickBooks account so that you can monitor activities performed by Bookkeeper.com on your behalf and access up-to-date financial reports. The onboarding process involves ensuring that your bank accounts are connected to your QuickBooks software, downloading your statements automatically, and classifying them in QuickBooks.
How Can I Get in Touch With My Bookkeeper.com Bookkeeper?
You can contact Bookkeeper.com via the online form or over the phone. You can view your company's transactions, upload your documents, and request an appointment with your bookkeeper through the Client Portal.
Am I Able to Access My Financials on My Own?
You can access your dashboard in the QuickBooks portal to view your financial data whenever you like.
Bookkeeper.com Mobile App
QuickBooks Online has a mobile app that you can use to access your books, but there is not a mobile app that allows you to communicate with Bookkeeper.com.
Bookkeeper.com Reporting
QuickBooks is top-notch due to its extensive reporting capabilities and highly customizable dashboard. There are several options, such as collapsible charts and graphs, which allow you to make it as complicated or simple as you'd like. You'll have access to standard financial reports that are sent on a monthly basis, such as the balance sheet, P&L statement, and statement of cash flows. This is available with any subscription plan. Additional reports can be provided upon request.
Bookkeeper.com Alternatives
| | | | |
| --- | --- | --- | --- |
| Best For | Small businesses that use Xero software | Budget-minded users with basic bookkeeping needs | CFOs, CPAs, and accounting professionals |
| Service Fee | Starting at $19 per month, plus $99 per hour for support | $190 per month | Starting with monthly fees of $500, plus $55 per client or entity |
Bottom Line
While Bookkeeper.com may be a sizable investment, it will help you to save time and enjoy accurate bookkeeping, making it a good value for your money. With access to a team of qualified finance professionals and training available when needed, it has a cloud-based setup that covers numerous accounting and bookkeeping tasks. Bookkeeper.com offers a comprehensive bookkeeping solution with more services for QuickBooks users than QuickBooks Live, including payroll, tax preparation, and business advice.