Online bookkeeping services help small businesses manage their bookkeeping, payroll, and tax needs. Whether you want to maintain some responsibility or outsource everything, we've done the bulk of the research for you and found a mix of the eight best virtual bookkeeping services.
Top 8 Virtual Bookkeeping Services 2020
Overall Best Online Bookkeeping Service: QuickBooks Live

QuickBooks Live Live is an online bookkeeping solution offered directly by QuickBooks Online, our choice for best overall small business accounting software. Its online bookkeeping service provides access to a dedicated team of bookkeeping professionals. QuickBooks Live can be added easily to your current QuickBooks Online subscription.
| Pros | Cons |
| --- | --- |
| Great mobile app to access your books | Must subscribe to QuickBooks Online in addition to paying monthly bookkeeping fee |
| No contract or commitment | No financial or tax advice is available |
| Dedicated bookkeeper | No add-on available for invoices or bill pay |
QuickBooks Live Pricing
QuickBooks Live is available in three pricing tiers that depend upon your monthly expenses. The monthly price of QuickBooks Live does not include the subscription to QuickBooks Online, which ranges from $25 to $150 per month. Read our QuickBooks online comparison to learn about the software subscription options.
Low volume: $200 per month for up to $25,000 in monthly expenses
Medium volume: $400 per month for between $25,000 to $150,000 in monthly expenses
High volume: $600 per month for more than $150,000 in monthly expenses
In addition to the monthly fee, there is a one-time fee of $50 for the initial set up of your QuickBooks Online account.
QuickBooks Live Features
Dedicated bookkeeper: You are assigned a dedicated bookkeeper that is a certified QuickBooks ProAdvisor with an average of 15 years of experience.
Customized setup: Your dedicated bookkeeper will set up your chart of accounts, connect your banks, and create a plan to clean up any existing data.
Monthly closes: Your books are closed each month, and you are provided a PDF of your financial statements.
Payroll: QuickBooks offers full-service payroll for an additional fee.
Real-time access: Your bookkeeper does their work in your QuickBooks Online account, so you can view your books in real-time easily by logging into your account.
Services not included: Your bookkeeper doesn't send invoices, pay bills, manage inventory, or provide financial or tax advice.
For additional information, please see our complete review of QuickBooks Live.
Best Online Bookkeeping Service for Businesses That Want a Full-service Accounting Firm: Bookkeeper.com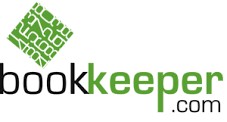 Bookkeeper.com is more than just an online bookkeeper. Bookkeeper.com offers many of the services you would expect from a brick-and-mortar accounting firm like payroll, tax preparation, bill pay, and financial planning. You can get started with their online bookkeeping plan, and then add additional services as you need them.
| Pros | Cons |
| --- | --- |
| Business, financial planning, and tax advice for no additional charge | No upfront pricing for additional services like tax return preparation |
| Bill pay, tax return preparation, and payroll for an additional fee | Starting price is a little high for very small businesses |
| QuickBooks Online bookkeeping software | |
| Dedicated team of certified QuickBooks Online ProAdvisors | |
Bookkeeper.com Pricing
Small Business: Starting at $285 per month for up to 125 transactions per month
Small Business Plus: Starting at $495 per month for between 125 and 250 transactions per month
Small Business Advanced: Custom pricing for more than 250 transactions per month
Bookkeeper.com Features
QuickBooks Online: Your books are kept with the leading small business accounting software, QuickBooks Online.
Dedicated bookkeeper: Your dedicated bookkeeper is a certified QuickBooks ProAdvisor.
Monthly financial statements: Each month, you are provided a Balance Sheet, Profit and Loss Statement, Statement of Cash Flows, and General Ledger.
Advice: Your monthly fee includes general business consulting, strategic planning, tax planning, and software training.
Software setup: Your accounting software setup is included in your monthly fee.
Payroll: All payroll transactions will be processed, and necessary returns will be filed on your behalf. All you need to do is provide employee details and hours worked―additional fee required.
Tax return preparation: For an additional fee, Bookkeeper.com offers preparation of personal and business tax returns.
Bill pay: Your bills will be managed and paid once you provide approval in the online portal―additional fee required.
We've provided an expert review of Bookkeeper.com for more information.
Best Online Bookkeeping Service for Businesses Behind on Their Bookkeeping: Bench

Bench is a great online bookkeeping service for small businesses that have fallen two or more years behind on their bookkeeping. Bench provides a very affordable bookkeeping option with their Essential plan by focusing almost exclusively on bank transactions, which provides accurate cash-basis books required for tax returns. With Bench's historical bookkeeping, you will work with a team of real people to get your books caught up fast and help deal with IRS or bankruptcy problems. Once your bookkeeping is current, continue working with Bench with pricing plans starting at $299 per month and never fall behind again.
| Pros | Cons |
| --- | --- |
| Affordable plans include annual income tax returns | Bookkeeping is done in Bench's own software, so transferring your books could be a problem |
| BenchRetro offers a custom payment plan for companies behind on their bookkeeping | Will need separate software for invoicing, bill payment, payroll, or inventory management unless you pay extra for specialized bookkeeping |
| Bookkeepers are in-house employees of Bench, not contractors | No mobile app for Android |
| | |
Bench Pricing
Bench provides two pricing plans based on whether you want tax advice and filings included with your bookkeeping. Discounts are available if you pay annually.
Essential: $299 per month includes monthly bookkeeping and year-end financial statements
Premium: $499 per month adds unlimited tax advice and an annual business tax return to your bookkeeping package
Bench will also help you catch-up on your bookkeeping for $299 per month. You can also add specialized bookkeeping services, like tracking invoices, bills, and segments, starting at $100 per month.
Bench Features
Financial statements: Annual financial statements are provided, and you can view financial reports on your computer or Apple device anytime.
Historical bookkeeping: A special program is available for businesses that are more than two years behind on their bookkeeping, dissolving, filing bankruptcy, or having IRS troubles for an additional fee.
Dedicated bookkeeper: Bookkeeper assigned to your account is an in-house employee of Bench, not a contractor.
Tax: Federal and state business tax returns, or individual returns for sole proprietors, are included with the Premium plan.
For additional information, read our expert review of Bench Accounting.
Best Online Bookkeeping Service for Xero Users: Bookkeeper360

Bookkeeper360 is ideal for small businesses that prefer using Xero bookkeeping software. Bookkeeper360 offers both cash basis accounting as well as accrual accounting that includes complex items such as deferred revenue, accrued expenses, and inventory. All plans include the Bookkeeper360 app, which integrates with your Xero account to provide unique insights into your business.
| Pros | Cons |
| --- | --- |
| Uses Xero bookkeeping software | More expensive than other options |
| Accrual basis accounting is available | No invoicing or bill pay service available |
| Add-on packages available for chief financial officer (CFO), payroll, and tax services | |
Bookkeeper360 Pricing
The pricing of Bookkeeper360's full-service bookkeeping plans will vary depending on if you need cash or accrual accounting and your monthly expenses.
| Monthly Expenses | Monthly Fee (Cash Basis) | Monthly Fee (Accrual Basis) |
| --- | --- | --- |
| Up to $1,000 | $399 | $549 |
| $1,000 to $35,000 | $499 | $649 |
| $35,000 to $50,000 | $599 | $749 |
| $50,000 to $65,000 | $699 | $849 |
| $65,000 to $85,000 | $899 | $1,049 |
| Over $85,000 | Custom pricing | Custom pricing |
Bookkeeper360 Features
App: The desktop and mobile apps connect to your Xero account and provide easy-to-understand dashboards, scorecards, and metrics developed from your Xero data.
Dedicated bookkeeper: You will be assigned a dedicated bookkeeper that will learn about your business.
Financial statements: Your profit and loss (P&L) statement and balance sheet are prepared monthly; weekly for an additional charge.
Accrual basis: Accrual basis accounting is available and includes complex accounting such as deferred revenue, accrued expenses, and inventory.
CFO Advisory: A dedicated accountant will provide services to your business, similar to that of a CFO, for an additional fee.
Payroll: Full-service payroll is available and fully integrated into your bookkeeping―additional fee.
Tax Service: Tax experts can file both individual and business returns as well as provide tax planning―additional fee.
Our accounting expert provides more information in a detailed review of Bookkeeper360.
Best Online Bookkeeping Service for Small Businesses on a Budget: Merritt Bookkeeping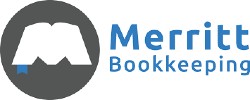 Merritt Bookkeeping is an ideal solution for businesses on a tight budget. Merritt charges a flat monthly fee of $190 regardless of the level of your expenses. With Merritt Bookkeeping, there are no surprises, so you know exactly what your bookkeeping costs are upfront.
| Pros | Cons |
| --- | --- |
| Affordable, flat-rate pricing | No dedicated bookkeeper |
| Form 1099 filing included | Access to bookkeepers limited to sending messages |
| Bookkeeping uses QuickBooks Online | Invoicing, bill payment, and inventory management not available |
Merritt Bookkeeping Pricing
Merritt Bookkeeping Features
Easy user interface: While your bookkeeper will use QuickBooks Online, you indicate your corrections through a custom interface with no need to enter QuickBooks Online.
Financial reports: P&L statements are emailed to you monthly.
For more details, read our expert review of Merritt Bookkeeping.
Best Online Bookkeeping Service for Startups: Pilot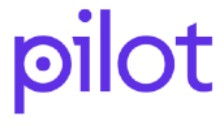 Pilot's services are built around the needs of startup companies backed by venture capitalists. The monthly statements come with your burn rate so that you know exactly where you and your investors stand. They also provide services tailored to ecommerce and professional service firms. While more expensive than other online bookkeeping options, Pilot provides a very comprehensive service that includes accrual accounting in all plans.
| Pros | Cons |
| --- | --- |
| Industry-specific financial reports | All plans must be prepaid annually |
| Accrual basis accounting available with all plans | Expensive compared to other options reviewed |
| Add-ons available for CFO, tax, invoicing, and bill pay services | |
Pilot Pricing
All Pilot plans must be purchased annually and prepaid. Users with less than $200,000 in monthly expenses can choose between the Core and Select plans. The Select plan includes standard industry ratios and monthly phone reviews.
| Monthly Business Expenses | Core Annual Fee | Select Annual Fee |
| --- | --- | --- |
| Less than $30,000 | $7,188 | $10,188 |
| $30,000 to $60,000 | $7,788 | $10,788 |
| $60,000 to $100,000 | $8,628 | $11,628 |
| $100,000 to $150,000 | $9,708 | $12,708 |
| $150,000 to $200,000 | $10,788 | $13,788 |
| Over $200,000 | Must choose Plus plan (custom pricing) | Must choose Plus plan (custom pricing) |
The Plus plan has custom pricing and includes extensive customization along with invoices, bill pay, and inventory tracking.
Pilot Features
Dedicated bookkeeper: Bookkeeper will learn your business and your books.
Financial reports: Monthly reports include profit and loss, balance sheet, and statement of cash flow.
Industry-specific reports: Monthly reports include industry-specific statements such as burn reports for startups and inventory management for ecommerce companies, which requires either the Select or Plus plan.
Accrual basis: Accrual basis bookkeeping is included with all plans.
Invoices: Pilot and will create and send invoices to your customers, which requires the Plus plan.
Pay bills: Bills can be paid directly by Pilot, which requires the Plus plan.
CFO support: CFO services include annual budgeting, ongoing financial support, pitch assessment, and fundraising strategies―additional fee.
Tax service: Pilot can prepare your federal, state, and local tax returns along with filing your 1099s―additional fee.
Our expert provides additional details in our Pilot Bookkeeping Review.
Best Online Bookkeeping Service to Assist Accounting Firms: Botkeeper

Botkeeper uses artificial intelligence (AI) and machine learning to automate the majority of the bookkeeping process and produce what they refer to as a "pre-accounting solution" for their partner accounting firms. Botkeeper eliminates the need for most data entry and delivers books with the majority of your clients' bookkeeping already complete. You and your staff will review the work and make adjusting entries to finalize your client's books. While the annual platform fee might seem expensive, Botkeeper can do the work of a team of bookkeepers and will pay for itself quickly, provided you have the client base to support it.
| Pros | Cons |
| --- | --- |
| Innovative approach to bookkeeping | Firms need a substantial client base to recover the $42,000 annual platform fee |
| Excellent dashboard and reporting | All plans must be paid annually |
| Free up staff time to concentrate on value-added services to your clients | Reduces offseason work for your staff |
Botkeeper Pricing
Botkeeper pricing for accounting firms is composed of both a platform fee and per-client fee:
Platform fee: $42,000 per year
Per-client fee:

Starter: $948 per year for up to $50,000 in monthly expenses
Basic: $2,388 per year for more than $50,000 in monthly expenses
Botkeeper Features
Integration: Banks, credit cards, and payroll providers are integrated to extract transactions automatically.
Automation: Humans apply critical thinking to help train the machine to categorize expenses, pay bills, invoice, reconcile, and enter transactions.
Synch: Once transactions are verified by humans, the transactions are transferred into the clients books.
Reports: Client performance is available in dashboards and up-to-date financial reports.
Our accounting expert provides details about Botkeeper's unique offerings to bookkeeping firms in our Botkeeper review.
Best Free Software With an Online Bookkeeping Option: Sunrise

Sunrise by Lendio is a unique bookkeeping solution. It is based on its proprietary bookkeeping software, which it allows do-it-yourselfers (DIYers) to access for free. While you handle day-to-day tasks like invoicing and paying bills, you can add online bookkeeping to your account to help with the critical areas of your bookkeeping, such as account reconciliations and month-end close. The software is free, and bookkeeping plans start at $149 per month.
| Pros | Cons |
| --- | --- |
| Sophisticated software matched with enough bookkeeping assistance to keep DIYers on track | Bookkeepers provide limited service |
| Software is available for free | Software is not as well-known as QuickBooks Online |
| No contract, cancel anytime | |
Sunrise Pricing
Self-Service: Free software with no bookkeeping assistance
Early: $149 per month for up to 120 transactions
Growing: $299 per month for up to 200 transactions
Corporate: $499 per month for up to 500 transactions
Sunrise Features
Free software: The free Sunrise software is very capable with customized invoices, financial reports, expense tracking, and estimates.
Accountant access: Invite your independent accountant to access your Sunrise account.
Dedicated bookkeeper: Your dedicated bookkeeper matches transactions to bank statements and closes your books at the end of the month.
The strength of Sunrise is the features of its free software. For more information on the Sunrise software, please see our complete review of Sunrise.
How to Choose Your Online Bookkeeping Service
There are many factors to consider when deciding which virtual bookkeeping service is going to fit your needs best. First, you need to consider exactly what services you would like your online bookkeeping service to perform:
Bank reconciliation: Reconciling the balance in your credit card and checking accounts to your bank statements is fundamental to good bookkeeping and any online bookkeeping service should perform this for you.
Payroll: If you're looking to outsource some of your accounting, payroll is a great place to start. Your online bookkeeping service should either offer payroll services or integrate with a payroll service provider.
Financial statements: A good bookkeeping service should either print financial statements for you or at least alert you to when they are ready to print. Financial statements should be available at least quarterly, but preferably monthly.
Invoicing: It's crucial to your cash flow to send timely invoices to your customers. Most online bookkeeping services will leave the invoicing to you, but it can be helpful if the service monitors your outstanding invoices and alerts you to possible problems.
Bills: The day-to-day task of tracking unpaid bills and issuing payments when due usually falls to the company. However, as with invoices, it is helpful if your online bookkeeper alerts you to problems.
In addition to the type of services offered, there are a few other things to consider when choosing a virtual bookkeeping service:
Dedicated bookkeeper: Just because your bookkeeper is online doesn't mean they're not a real person that knows and understands your business. Your online bookkeeping service should provide a dedicated bookkeeper who you can talk with any time you have questions.
Cost: Of course, cost is important, but try to look at the value provided in terms of the time you are saving and the usefulness of your financial statements. The cheapest bookkeeping option may not always be the best value.
Access to your information: The days of waiting until after the end of an accounting period to look at your financial statements are long gone. You should have 24/7 access to your financial data from anywhere, including on your mobile device.
Software: Consider which bookkeeping software the online bookkeeping service uses. If they use common software, such as QuickBooks Online, it will be very easy to transfer your books to another bookkeeper if you're not satisfied. If they use their own custom software, transferring your books may be much harder.
Bottom Line
Online bookkeeping services take some of the headaches out of managing your small business. All the services reviewed will import your bank and credit card transactions, categorize them, and reconcile them to your bank statement. Some providers will also issue invoices, pay bills, provide CFO advice, and prepare tax returns. I encourage you to think about what services will work best for your business and free up your time to focus on what's important to you.