Buying a franchise can be a very appealing option for entrepreneurs looking to build upon the success of a franchisor's brand and system. But stepping into a franchise opportunity is no small task. This article will walk you through the eight steps of starting a franchise, plus we'll provide you with some additional resources and help you determine if owning a franchise is right for you.
Franchise fees and startup costs can really add up. Many people starting a franchise don't realize that you can access money in your retirement account without paying early withdrawal penalties by doing a rollover for business startups (ROBS). If you have more than $50k in a retirement account, ROBS may be a great option for funding your franchise. We recommend speaking with a ROBS expert at Guidant.  
The 8 Steps of Buying a Franchise
The process of buying a franchise centers around these 8 steps:
In addition to exploring those steps in detail, we also provide some additional resources for those thinking of buying a franchise as well as provide a few final thoughts on whether or not owning a franchise is right for you.
Step 1: Initial Research into Franchise Opportunities
There are hundreds of franchise opportunities in the U.S. to choose from. Today, there are over 780k franchise units in the U.S. They span all industries, from automotive to professional services to fast food. The startup costs are just as varied, with some franchises having startup costs under $25k and others with costs of over $1 million. Finding the right franchise opportunities means doing your research.
Determine Your Resources, Skills, and Timeline
While it might seem counter intuitive, this research starts by examining your own resources and talents. A quick self assessment is critical for two reasons:
Franchisors screen applicants and set minimum requirements.

Knowing your budget and skills will help you find franchise that is a good fit.
Franchisor Requirements
Franchisors (the owner of the franchise brand which licenses the right to open franchises under their name) have a huge incentive to make sure they only let the most qualified people open one of their franchises. After all, the successes and failures of their franchisees (the small business owner operating the franchise location/s) directly affect their brand, their bottom line, and the bottom line of all their other franchisees.
For this reason, franchisors typically set minimum requirements for potential franchisees relating to that individual's personal finances and professional experience.
How do you stack up? According to the IFA, the average franchisee:
Is between 35 and 55 years old

Has corporate management experience

Has an average income between $60k – $150k

Has a net worth of between $250k to $600k

Has an IRA/401K

Has not owned a business before
While franchisee requirements will vary significantly depending on the type of franchise you're opening, they'll generally set some requirement for the following:
Credit score 
Net worth 

The larger the total investment to open a franchise, the higher they'll want your net worth to ensure you'll be able to comfortably afford the investment. Use our free Net Worth Calculator. 

Cash on hand

The larger the total investment to open a franchise and the higher the franchise fee, the more of your net worth they'll want to see in the form of cash savings.

Continuing outside income

You'll need to show proof of income or resources that can sustain your normal living expenses independent of the franchise business.

Industry experience

Familiarity with the industry or a related industry is essential to give the franchisor confidence that you'll understand your market and customers from the get-go.

Management experience 

Your primary responsibility will be effectively adopting the franchisor's system and managing a team beneath you. Lack of management experience can be a red flag.  

Investment timeline

A realistic timeline is 6 months to 1 year. Much less than that and you might be underestimating the amount of work involved with opening a franchise and much more than that simply allows for too much to happen.
While the minimum requirements will vary from one franchisor to another, you need to have a clear idea of what you're bringing to the table and what they're expecting you to bring to the table. In fact, most of the above information will be requested from you just to set up initial contact with the franchisor.
Personal Resources, Skills, and Interests
Knowing that franchisors will be asking you for detailed information about your personal finances and professional resume right from the start, it's important to get that organized and ready. Plus, researching franchises is hard, involved work. You don't want to waste hours researching a franchise that you might not even be eligible for based on the minimum requirements.
To do this, you need to prepare three things:
Net Worth Report (Use our free personal net worth calculator)

Resume

Timeline
A personal net worth report should list:
Assets

Cash, checking, savings

Retirement accounts

Vehicles

Real estate

Other businesses

Etc.

Liabilities

Credit card debt

Vehicle soans

Mortgages

Other business debt

Etc

Income

Current income

Retained income (after opening franchise)

Credit Score
Your professional resume should highlight industry and managerial experience. It should also touch on your why you're drawn to the particular franchise. If you have special relationship or deep connections within the community you plan to locate your franchise in, that is something to highlight as well.
Your timeline, while still a draft at this point, will want to include how much time you're giving yourself to do initial research and outreach, contact franchisors, carefully look over their franchise disclosure document and franchise agreement, line up financing, and open a location. Consider what your income will look like during this time period and whether you plan to work full-time, part-time, or devote all your time to opening the franchise.
Initial Franchise Research
Once you've set financial parameters based on your personal net worth, reviewed your experience, skills, and interests, and set a timeline that works for you, you're ready to find a franchise that's a perfect fit.
According to Paul Lindquist of Franchise City, the number one mistake people make when choosing a franchise is focusing on a business because it is trendy, rather than one that will best match their interests, skills, and budget. "Look at your options and don't have tunnel vision toward one industry in particular. There are franchise business models in countless industries these days:  from the traditional fast foods to handyman services to children's services to social media consulting and more. Take some time to search around and find a business model that is both profitable and one you will enjoy doing."
Among the many things you'll want to consider when looking into franchises, a few critical questions you want to start to answer are:
What's the total investment required to buy a franchise?

Franchise fees, training, leasehold improvements / real estate, inventory, marketing, furniture and fixtures, equipment, etc.

 

What are the continued financial costs, the basis used for calculation, method of payment and frequency of payment?

Royalties, advertising, etc.

 

Training and Ongoing Support

What training and support is available for you and your employees? Where does training take place? What training and support will result in additional charges/fees? Etc.

 

Competition

Will the franchisor be in competition with you? How close can other franchisees come to your location/territory? Etc.
A good place to begin your search is on Franchise Gator's franchise directory which allows you to research franchise opportunities by industry, location, and cost. Two other great resources for preliminary research on franchise opportunities are Entrepreneur.com and Franchise.org, both of which have searchable databases.
Keep in mind that the brochures, info packets, and information on the franchisor's website is primarily marketing material designed to get you excited about the franchise without sharing too many details. The Better Business Bureau's website is a good place to find reviews and/or complaints filed by owners or customers. You may also want visit Unhappy Franchisee to see what kinds of things people are saying on sites where disgruntled franchisees are posting.
If you're looking to buy a franchise that's already operating, speak with the professionals at Murphy Business and Financial Services. They are experts in buying and selling existing franchise businesses.
Step 2: Contacting Franchisors: Initial Applications and FDDs
At a certain point, you're going to hit a limit on the information you can gather without directly contacting the franchisor. At this point you should have whittled down your list of possible franchises to the one or two that would be a particularly good fit for you. Now it's time to fill out the franchisor's preliminary questionnaire / application.
The franchisor's preliminary application is its first tool to screen out potential franchisees that think would be a poor fit. Some of these can be quite brief, but others can be relatively in-depth. Having all of the information listed in the last section will increase your chances of putting together a complete, accurate application that shows you in the best light.
Provided you meet the franchisor's requirements, this will open the door to communicating directly with a franchisor representative and getting a copy of the franchise disclosure document (FDD).
What is a Franchise Disclosure Document (FDD)?
A franchise disclosure document (FDD) is a 50+ page document that outlines your responsibilities as a franchisee, the fees you'll be liable for, and the rules you'll need to follow. It also includes information about the franchisor, such as their financial and legal history.
The Federal Trade Commision (FTC) has mandated that franchisors provide prospective franchisees with an FDD at least 14 days before any binding agreements are signed or payment are made. Prior to 2007, the FDD was also known as the Uniform Franchise Offering Circular (UFOC).
Although the document can be dry and cumbersome, it's important to give it a thorough read. These documents all follow the same 23-step format. While the 23-step format of the FDD will be the same everywhere, the level of disclosure and detail in the FDD will vary from franchisor to franchisor. According to Meme Moy of FRANdata, industry leading analysts and issuer of the SBA-used FRUNS, "A brand's level of transparency in their FDD can also be a measure of 'quality' in itself."
In most cases, the FDD will contain information on:
The franchise system's size and 3 year growth trends

The franchise's brand presence in the prospect's state

The franchisor's leadership team and their experience

Initial investment and one-time and potential on-going fees

Support offered to the franchises (financing, operational assistance, etc.)

The franchisor's financial performance

And more
There's a lot of information in an FDD. But Meme makes a great point, "As the name implies, a financial disclosure document doesn't have much analysis or much in terms of explanations." She notes that a number of important things will not usually be listed in the FDD, including:
Average franchise business performance

Average Unit Volume (AUV) and typical P&L

Reasons for unit closures

Franchisor's investments in future franchise system growth

Industry comparisons
Luckily, there are a few places to find this information to help complete your in-depth franchise research:
Press releases issued by the Franchisor

Franchisor's annual reports and public filings (not available for all)

Independent third parties (companies like FRANdata compile detailed analysis and comparisons)
If you need bank financing or will be seeking investors or partners, they will ask to see the FDD. Additionally, the FDD will inform many aspects of your business plan. You can use this guide on how to read a franchise disclosure document  to help you understand each section and learn what red flags to look out for.
After you've had time to review the FDD and follow up with questions or concerns, the next formal document you would receive from the Franchisor is typically the franchise agreement, the main contract that formalizes your relationship. Before this, you'll typically be invited to a discovery day and the franchisor's corporate headquarters.
Step 3: Discovery Day with the Franchisor
Discovery day is typically an event that allows potential franchisees to meet face-to-face with the franchisor's management team. This meeting usually lasts for a day or two and usually will occur at the franchisor's headquarters. It is essentially a two-way tryout with both parties scrutinizing the other to make sure the partnership has a high likelihood of success.
Discovery Day for the Potential Franchisee
Discovery day will give potential franchisees an opportunity to take a closer look at the franchise and the management team. You'll be able to get a much better sense of the company culture and individual personalities of the executive team you'll be (partially) entrusting your business to. It is your chance to ask questions and voice concerns that were not covered in the FDD.
A potential franchisee might see the following red flags on discovery day:
Personality clashes or lack of cultural fit

Disorganization at the corporate level

Promises or assurances not put in writing

Questions aren't answered directly

Hard sells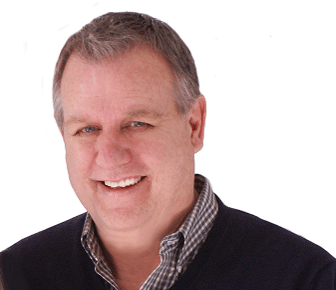 We spoke with Mike Tripp, Owner of Closet Factory New Jersey, who said another red flag that can be sussed out during discovery day is how quickly a franchise is attempting to expand. "If a corporation is attempting to franchise and expand too quickly, it should be a major red flag to you as the potential franchisee. It could mean that whoever's running the show might not have a sustainable plan in place. This could jeopardize the future of your business before it ever opens."
Discovery Day for the Franchisor
Discovery day isn't a one-sided interview. Potential franchisees are also being evaluated by the franchisor's management team. They need to be confident that you do in fact meet their personal financial requirements, that you'll be a good fit for their system, and that you'll be a good representative for their brand.
What exactly the franchisor is looking for varies from business to business. Besides specific qualifications (i.e. college degree, business experience, trade certifications, etc.) and meeting net worth requirements, a franchisor will want to know that you're committed, enthusiastic about their product/service, and willing to follow all their policies.
Remember, the franchisor has put a lot of resources into building a system that works and can be replicated. They want franchisees that are perfect combination of leaders and team players. Coming off as too creative can sometimes be a mistake, as the franchisor may peg you as the type who will rock the boat and undermine their policies.
A typical agenda involves group presentations, one-on-one meetings and visits to existing franchise locations. Through all the bustle and activities, make sure you get your remaining questions answered. After discovery day, franchisors typically expect a decision to be made fairly quickly.
Check out these articles on How to Prepare for Discovery Day and How to Get the Most Out of Discovery Day.
Step 4: Reviewing the Franchise Agreement
If all goes well during discovery day, the franchisor will view you as a good franchisee candidate and present you with the franchise agreement.
The franchise agreement is the formal contract that gives you the legal rights to open a franchise, conditional on a long list of rules and regulations. At this point, it's usually wise to hire an attorney with franchise experience to review the contract and discuss it with you.
What you want to do is match any promises made by the franchisor during your meetings to passages in the contract. For example, if the franchisor promises legal support in the event of a lawsuit, make sure this is clearly outlined in the contract. The same goes for rules on suppliers, pricing, transfer of ownership, protection of territory, royalty fees, hiring staff, training, etc.
If you do find any discrepancies, bring them up with the franchisor as early as possible. More often than not, they'll tell you the promise was made in error and the wording in the contract are the actual terms. But in less-common situations, you may be able to negotiate amendments to the agreement.
Check out this article on how to find legal help with your franchise agreement.
Step 5: Obtain Funding for Your Franchise Startup
Once you've reviewed and approved the franchise agreement, things start moving relatively quickly. While lining up financing should be taking place in the background of the entire franchising process, it's at this point that your plans for financing the costs of opening a franchise need to be finalized.   
The first major expense will be the franchise fee. In most cases, this fee will need to be paid when you return the signed franchise agreement. In most cases, lenders will not loan you money to cover the franchise fee. That said, the money you put towards the franchise fee can be considered part of your down payment if you're seeking an SBA loan or conventional bank loan. Aside from the franchise fee, you will also need to find a way to cover all the other startup costs associated with your franchise. The FDD generally does a good job of detailing these costs.
Here are a few of the most common ways to finance a franchise startup:
ROBS (Rollover for Business Startups)

– A ROBS is a way to access money in your retirement account to fund the purchase of or start up costs of a franchise without getting hit with early withdrawal penalties and taxes. They are faster than most startup loans, don't require lender approval, and can be used to cover anything from just a franchise fee or down payment to the complete cost of your startup. If you have over $50,000 in a retirement account, you can speak with our recommended ROBS provider,

Guidant

.

SBA Loan

– Getting a Small Business Administration (SBA) backed loan is one of the best ways you can fund your franchise. Because these loans are guaranteed by the government, they have some of the lowest

interest rates (currently 5% to 9%)

. The downside is it's tough for new businesses to get SBA loans, and they can not be used to cover your initial franchise fee. More established franchises that lenders are more familiar with are usually easier to get an SBA loan for. Typically you'll need a credit score of 680+ (check yours for free here) and a 20% down payment.

Bank Loan

– The next best option is to get a traditional commercial loan. This can be even harder to get than an SBA loan because it doesn't have a government-guarantee. You'll need a very high net-worth and may need to have your other business accounts with that bank as well.

Financing from Franchisor or Franchisor Partner

– Some franchisors will finance all or a portion of the franchise costs. Others may be able to connect you to lenders that they work with on a regular basis. The benefit here is the lender will be familiar with the franchise's business model and track record, which can make the underwriting process easier and quicker.
Business Plan for a Franchise
If you're borrowing funds to cover a portion of startup expenses, you'll need to have a strong business plan and several years of financial projections ready. While the FDD will have some general information about franchise performance, it will not be specific to your location. Differences will include your location's potential revenues, startup and normal operating expenses, cost of financing, etc.
These all need to be addressed in your business plan, and because of franchising rules, your franchisor can only offer you so much guidance here. Using business plan software can help make this process easier and make sure you don't miss any important steps. We recommend using LivePlan, and their 60-day money back guarantee makes it a safe choice.
New Construction and Lease Buildouts for a Franchise
Unless you're buying a franchise location that is already operating, you're likely going to need to pay for either new, ground-up construction or lease buildouts.
Both the franchisor and any potential lender will likely have a number of rules around this work. Locations, architects, contractors, and timelines might all need approval from both the franchisor and the lender. The franchisor may even have experienced crews they require you to work with. With this in mind, this may not be a place where you have much room to reduce your startup costs in any significant way.
Once the plans are approved, financing will likely be distributed on a draw schedule. Draw schedules allow for lenders to distribute funds to you (or directly to the contractor) when certain project milestones are achieved and verified.
Additionally, planning for cost overruns of 10% is common. Many things can cause delays or unforeseen expenses and you'll want to make sure you have the financing available to cover them. Getting approved for additional funding after a problem arises can be incredibly difficult. On the other hand, excess funding can easily be repaid to the lender to reduce your outstanding principal or held for a time being to give yourself a cushion of early cash flow.
Financing Equipment for a Franchise
If your franchise will require a significant investment in equipment, the franchisor will likely introduce you to a preferred distributor or wholesaler. In addition to simply providing you with the necessary equipment, they might offer financing. Most equipment financing will be structured as a lease and have a term of up to 5 years.
This may seem like an attractive offer, but before signing on the dotted line consider your cash flow. Even if the interest rates are the same as other financing options, like an SBA loan, the shorter term of 5 years or less can put increased strain on your cash flow. Wrapping your equipment financing into a longer term loan can make those first few months and years much easier.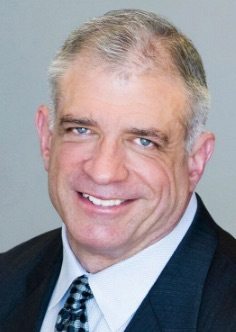 Making sure you have enough funds to finance your franchise business is crucial. Take it from Jeff Steele, a CMIT Solutions franchisee in Seattle, Washington. "In addition to the franchise fees paid up front, you will need to have enough money to get your business started, get to profitability, and support yourself in the process. Do not underestimate how much this takes – it is probably more than you think. I have invested roughly twice as much as I anticipated."
For more in-depth information about franchise financing options, read our complete guide.
If you have $50k or more in a retirement account, consider looking into ROBS to help put together a down payment or cover the the entire financing of your franchise. A ROBS allows you to access retirement money while avoiding early withdrawal penalties and taxes. Plus, there's no lender approval, and they can be set up quickly. We recommend working with Guidant.
Step 6. Choose a Location for you Franchise
Assuming you're franchise is not a mobile or work-from-home business, you'll need to secure a location to operate out of.
Franchisors offer varying degrees of help when it comes to finding and evaluating locations. Some will have consultants that will offer you significant help in picking an ideal location. Others will offer you some guidance, but primarily to ensure that you meet the franchise requirements.
At the very least, you'll likely be provided some guidelines from the franchisor to help you narrow things down. By analyzing their most successful locations, franchisors can build a profile of an ideal location. While this would be more of a recommendation, there may also be strict requirements about your location – you may need to be a certain distance from other franchises or find a location with a minimum square footage, certain number of parking spots, etc. A good commercial real estate agent should be able to take those requirements or recommendations and help you find what you're looking for.
Most franchisors have territory requirements you need to abide by. For a restaurant or storefront, it might mean opening within a certain distance of other locations. For a mobile or B2B business, the territory will determine where you can advertise and/or sign on new clients. The general rule of thumb is the larger the franchise the smaller the protected territory. For example, Buffalo Wild Wings, with just over 1,000 units, tends to reserve whole cities to single franchisees. Pizza Hut, on the other hand, with over 15,000 units, only guarantees an exclusive territory within a radius of 500 yards.
For more on choosing a business location, read our full guide here. It's written from the perspective of a restaurant owner, but can apply to any type of business.
Buying vs. Leasing Your Location
Most franchise owners will lease property, at least at first, since there's lower risk and it requires less money upfront. If you have the cash on hand, however, and are confident you'll remain at the location for at least 7 years, you may want to consider purchasing instead. Check out our analysis of buying vs. leasing commercial property for more information.
For those looking to lease property, here is some advice:
For Retail Spaces
Pay close attention to the 5 location criteria (is the area safe, accessible, near your target customers, near competitors, and near compatible businesses?)

Try to estimate the square footage you need as closely as possible

Negotiate your rent without extending the lease for longer than you're comfortable

Check out our

full guide to leasing retail space
For Office Spaces
Only pay for the quality you need. B-Class and C-Class buildings are less glamorous, but can function all the same

Pay attention to the location of employees, clients and other specific business needs

Negotiate your rent without extending the lease for longer than you're comfortable

Check out our

full guide to leasing office space
If you're planning to purchase real estate for your franchise location, read our complete guide to commercial real estate loans. Startups will likely find getting a commercial real estate loan from a traditional lender to be difficult. Fortunately, there are a number of nationwide lenders that are more comfortable with non-conforming commercial real estate deals. One such lender is South End Capital.
Step 7: In-Depth Training with the Franchisor
Before your franchise location opens for business, the franchisor will typically hold a training session for you and your core staff. This training might be held at the franchisor's headquarters, at a franchise location, virtually, or some combination of all three.
These training sessions will have sections that are very conceptual and others that are very granular. Training sessions will not only cover what you need to know about the franchise's products or services, but will also cover the systems you'll be using and policies you'll be putting in place.
Good training programs should also offer training in marketing, negotiating with suppliers, hiring and managing employees, filing permits, bookkeeping, creating reports, and more. The training will likely combine presentations and classroom work as well as hands-on, on-site training with equipment and systems.
The training sessions usually last 1 to 2 weeks and, with the exception of franchisors who utilize online courses, you'll need to cover your own travel and lodging. While this adds to your startup costs, properly learning the franchisor's system is critical to running a successful franchise location. For more on what to expect during the training period, take a look at this guide.
Step 8: Prepare for Opening Day
With your training complete, your location secured, and your buildout completed, the next step is opening for business.
The franchise will likely offer guidance on the actual opening of your franchise. Much of this will be centered around marketing and promotional efforts to make sure you're building your customer base quickly. As with every other aspect of opening a franchise, some of these will be suggestions and other will be requirments.
As we describe in detail in our guide to grand openings, spending a significant portion of your first year marketing budget on promoting your grand opening can be a good idea. The novelty of the grand opening makes these advertising dollars go much further than they do later in the year. But before you start committing that budget to any plan, it's a good idea to first ask your franchisor what successful franchise locations have done for their opening ceremonies.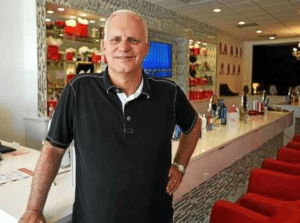 Learning what has worked for franchises in the past is critical because in the excitement of opening it can be easy to get carried away. Bob Ferry, a franchisee for Cherry Blow Dry Bar, said, "When you first open a business, you get bombarded with proposals for advertising campaigns." The trouble is, not all marketing efforts are created equal.
As Bob explained, "We spent a lot in the beginning on print and social media advertising and probably should have spent less on print. Additionally, we had a couple of advertising campaigns that were not timed properly. You really have to put the effort to sort through all the proposals and pick what will work best."
Building your marketing around several things that have proven successful before can not only be safer, but it can be easier to see how effective they are. Trying too many things at once can create confusion about which marketing efforts were effective and which were flops, potentially leading you to continue spending on an poorly performing scheme.
One area you might find yourself on your own is with hiring. Beyond top management, you may not have any employee on staff yet. Hiring a team to handle day-to-day operations of your franchise can be a new experience for many franchise owners. Our complete guide to hiring new employees will answer the questions you have and provide you with some great resources.
If you want to complete your hiring quickly, we recommend using Indeed, which provides access to more potential employees than any other job board. Click here to get a free $50 Indeed credit.
Learn More Before Pursuing a Franchise Opportunity
You're probably realizing by now that while a franchising opportunity can be huge, it demands a lot of you. These are not hands-off investments that are guaranteed to make you money. They are demanding small businesses that have the benefit of piggybacking off of established, proven systems.
There is a lot more to know about the world of franchises. To help round out your understanding of what it will take to be successful in owning a franchise, we recommend you check out The Franchise MBA, The Educated Franchisee, and Become a Franchise Owner!
An especially important resource for those who plan on financing their franchise startup is our article on the best and worst performing franchises according to SBA loan repayment rates.
Most information about buying and selecting a franchise is highly tilted towards being pro-franchise. The AAFD Roadmap to Selecting a Franchise provides one of the most balanced perspectives out there.
IFA University has a great introduction to franchising and a number of the courses are completely free.
Note: If you've found a resource or forum that you've found particularly helpful, please share it in the comment sections below.
Is Owning a Franchise Right for You?
Don't buy a franchise because you think it's safer than other business – it's not.
A commonly quoted statistic is that franchises have a 90% success rate. That number actually refers to a study of the renewal rate by franchises with a franchisor when their contract expires. In most cases this means that 90% of franchisees that are still in business after 20 years will choose to renew their franchise contract.
And, as Brian Headd of the SBA mentioned in 2012, "Survival among independent businesses and franchises appears to be similar. . . About half of all new establishments survive five years or more and about one-third survives 10 years or more."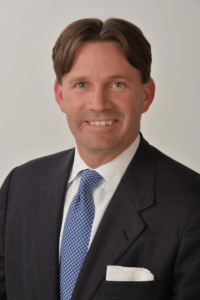 We spoke with Andy Turner, a franchisee of a Two Maids & A Mop out of Tuscaloosa, Alabama. Prior to becoming a franchisee, he built his own property management business, Spaces Management. We asked Andy what the biggest differences were between starting your own business from scratch and becoming a franchisee.
"The challenge of starting your own business is that there are no processes in place.  It's up to you to learn everything: payroll, IT, marketing, and accounting. But almost more importantly, it's the small details like how do you enter a customer's home, what do you do if the customer is not home and did not leave a key, or how do you decide which maid drives?  These are all small details, but if you fail to have a process in place the little details can become big problems."
"With a startup, once you figure out what it takes to be successful you have to develop and write every process needed to support your vision, and build the culture of success among the team members you employ so that they deliver a consistent, quality experience to the customer. This is not something you figure out over the weekend or in a strategy session.  For me it took almost ten years, and we are still learning. That's the advantage of a franchise: you get a ten year jump on the process."
"This is not to say that the franchise you are buying into has everything figured out. They don't, but no business does. There are always better systems to develop and advances in technology that can change how you do what you do overnight. The key benefit to the franchise is that you are improving upon processes, not starting from scratch. You are also benefiting from a larger pool of resources and experiences through the other franchisees in your brand. This resource sharing provides you insights into emerging trends, new opportunities or systems that you otherwise would not have known about."
There's no doubt that franchise owners are entrepreneurs, but a franchise places limits on the entrepreneur. In exchange for those limitations, a franchisee gets to leverage the cumulative experience of the franchisor's entire network.
The question is whether you can thrive within those limits or whether you'll find them to be stifling. Since most franchises have high startup costs, it takes time to turn a profit. If you think a franchise model will drive you stir crazy within a year or two, you may want to reconsider your choice to invest in a franchise.
Bottom Line
Buying a franchise does not take the risk out of starting a business. It does, however, give you a proven model to follow, an established brand to market, and corporate support to lean back on.
As with any investment, finding the right franchise for you will take a great deal of research. Pay special attention to the FDD and Franchise Agreement, making sure they reflect what you're told throughout the research process and during discovery day. Once you've identified the franchise opportunity that's right for you, things will move quickly. If your plans include obtaining financing, give yourself at least a month or two to get approved.
Another popular way to finance part or all of the costs involved with buying a franchise is by using money saved up in retirement accounts. By setting up a ROBS, you can even avoid paying early withdrawal penalties and taxes. If you have $50k of more in a retirement account, you can speak with a professional at Guidant about setting up ROBS account.