Lili Business Checking Review 2023
For small and medium enterprises (SMEs) and sole proprietors and freelancers operating a lean business without a support team, Lili is a great choice. It's a fully digital fintech company offering a business checking account with no monthly fees under the basic plan, a Visa business debit card that earns cash back, a tax write-off tracker, an expense tracker, and fee-free overdraft coverage. Opening a Lili account is also hassle-free through its mobile app. However, to maximize its features, you need to subscribe to the Lili Pro plan, which costs $4.99 per month.
Lili is a business financial technology platform backed by Federal Deposit Insurance Corp. (FDIC)-insured Choice Financial Group.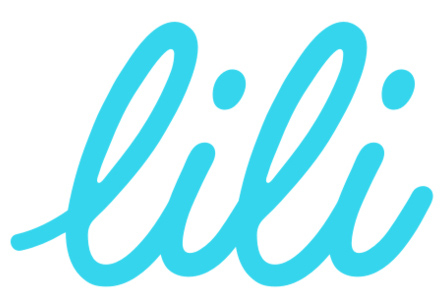 What We Like
No monthly fees for basic tier
Lili Pro plan includes an automatic savings account that earns a 1.5% annual percentage yield (APY)
Two days early payment through Direct Deposit
Drawbacks
No physical locations
Limits business accounts to doing-business-as (DBA) and single-owner limited liability company (LLC)
Lacks physical checkbooks
Features
Free Visa business debit card
Mobile and online banking
Invoice software: Unlimited invoice creation
Tax Optimizer: Tracks tax write-offs
Balance Up: Fee-free overdraft coverage feature (Lili Pro plan)
Integrates with QuickBooks
Fee-free cash withdrawals at more than 38,000 ATMs part of MoneyPass network
How Lili Stacks Up With Its Competitors
APY

Cash Deposit Fee

ATM Fee

Minimum Opening Deposit

Business Checking

None

$4.95 per transaction via Green Dot retail locations

None at MoneyPass locations; $2.50 for nonnetwork

None

Business Checking

N/A

None; does not accept cash deposits

None but some ATMs may charge

None

Business Checking

2.0%

$4.95 per transaction via Green Dot retail locations

None at MoneyPass locations; $2.50 for non-network

None
*Providers are financial technology (fintech) platforms backed and FDIC-insured by a supporting bank partnership (Choice Financial Group for Lili, Piermont Bank for Found, and Coastal Community Bank for Bluevine).
When Lili Is a Good Fit
New freelancers and SMEs with a low volume of transactions: To open a basic account with Lili, you need only a social security number. It has no monthly fees, transaction limits, and minimum balances, though you're limited to depositing up to $9,000 in cash per month and $6,000 in mobile check deposits monthly. These are some of the reasons we consider it one of the best online business banks.
Freelancers or single-member LLCs whose needs are satisfied by online-only banking: Lili's app has multiple layers of security and allows you to make check deposits, view your finances, pay your bills, receive payments, track your expenses, and create digital invoices.
Freelancers and small businesses wanting digital tax preparation assistance: You can take advantage of Lili's robust tax optimizer, where potential tax write-offs can be monitored. You can also allocate money for a tax bucket and complete your schedule C automatically. Moreover, quarterly and annual expense reports are available, making Lili a powerful solution and one of our best banks for self-employed professionals and best Brex Cash Management Account alternatives.
Freelancers without a support staff: It has a secure expense tracking management tool, invoice creation software, and tax planning tools to help you monitor your expenses, issue invoices, and prepare tax forms.
Business owners looking to earn interest: Lili doesn't provide an APY for its business checking account, but it offers a savings account feature with a 1.5% APY under the Lili Pro Plan. Note that the monthly $4.99 fee applies to this premium account.
When Lili Is Not a Good Fit
Freelancers wanting a traditional bank and to transact in person: Lili is limited to online banking and doesn't offer investments, business credit cards, and lending products. U.S. Bank and Chase Bank have thousands of branches in over half of all states and offer loans and lines of credit, certificates of deposits (CDs), and business credit cards.
Sole proprietors or single-member LLCs needing to make heavy cash deposits frequently: It limits cash deposits to $1,000 per day and $9,000 per month. Bank of America, Wells Fargo, and Chase Bank are great alternatives as they have no cash deposit limits when you use their ATMs.
Freelancers looking for a higher interest-earning business account: Lili's basic business checking account has no APY although it offers a 1.5% APY savings account feature under the Lili Pro plan. For a higher interest rate option, you can opt for Bluevine where you can earn 2.0% APY for qualifying deposits.
Find more providers in our guide to the best small business checking accounts.
Lili Business Checking Overview
Basic

Pro

Required Opening Deposit

None

Required Balance Minimum

None

Monthly Fee

None

$4.99; cannot be waived

Transaction Limit Before Fees

None

Cash Deposit Limit

$1,000 per day (24-hour period)

$9,000 per month

Debit Card Funding

$100 per month

Mobile Check Deposit Limit

$5,000 per day (maximum two checks per day)

$50,000 per month (maximum 15 checks per month)*

Maximum $5,000 per check

Card Purchases Limit

$5,000 per day

ATM Withdrawal Limit

$500 per day

Wire Transfer Fees

Wire transfers unavailable

Automated Clearing House (ACH) Transfer/Direct Deposit Limit

Unlimited

ACH Outbound Limit

$5,000 per day

$60,000 per month

ACH Inbound Limit (Linked Account)

$1,000 per day (maximum one transfer a day)

$5,000 per month (maximum two transfers a month)

ACH Fees

None

ATM Fees

Cash Deposit Fees

$4.95 per transaction via Green Dot retail locations

APY

None

None for checking but offers a savings account that earns 1.5% APY
*Requirements are $200 in funding per calendar month, the Lili card must be active and the account must be open for at least 30 days. Single-member LLCs, multimember LLCs, general partnerships, limited liability partnerships (LLPs), and S corporations (S-corps) are exempt from these requirements.
Basic

Pro

Debit Card

Free Visa debit card

Premium Visa debit card with cash back rewards

Software Integrations

Built-in expense tracking and QuickBooks

Invoicing software, Tax Optimizer, BalanceUp, Advanced Expense Tracking, and QuickBooks

Customer Service

Phone: (855) 545 4380, Monday to Friday, 9 a.m. to 7 p.m. Eastern time

Email: support@lili.co

Other Products Available

None

Savings account
Lili Business Checking Requirements
Download the Lili mobile app (available in App Store and Google Play) to open a business checking account. You'll need to provide your personal information—such as name, social security number, email address, mobile number, and mailing address.
Only single-owner LLCs are allowed to open a business checking account. For DBAs, you'll need to provide one of the following:
DBA registration form, fictitious name registration, or assumed name certificate
Lili allows DBA business accounts for businesses if the name isn't the legal name of the business. Opening a DBA business account requires providing a Social Security number, the business's employer identification number (EIN), and documentation of the DBA. For an LLC, Lili requires an IRS EIN letter.
Lili Checking Features
Lili's Business Checking account offers access to tax and invoice tools and a Visa debit card with cash back rewards. It also has a direct deposit feature that allows two days of early payment than the expected date.
Mobile & Online Banking
You can do mobile check deposits using Lili's mobile app and integrate payment apps, such as Venmo, PayPal, and Cash App, into your account. You can also manage your business finances through Lili's web app.
The mobile app's reviews are excellent on both the App Store (4.7 out of 5) and Play Store (4.4 out of 5). Users appreciate the excellent features, such as the expense tracker, invoice software, and automated tax bucket. The lack of hidden fees and easy app navigation also delights customers. However, some had issues with depositing checks, leading to lower ratings.
Visa Debit Card
A Lili Business Checking account comes with a free Visa business debit card. Under Lili Pro, your debit card earns cash back rewards for both personal and business purchases at participating merchants. Free withdrawals are also allowed at more than 38,000 partner ATMs.
You can monitor and categorize your expenses on your debit card in real time using the Lili mobile app. Further, you can attach a picture or PDF of your receipt to your transaction and safely store it in the app.
Balance Up
Balance Up is Lili's fee-free overdraft coverage where your debit card purchases are covered up to $200 (subject to conditions). It's open to Lili Pro customers and applicable to debit card purchases only.
Automatic Savings
Under the Lili Pro plan, you can open an Emergency Bucket account, a savings account with 1.5% APY to prepare for emergencies. It lets you set up an automatic transfer at a $1 minimum per day, keep track of your savings, and view monthly statements through the Lili app. Note that the APY is variable and may change at any time. You also need to have 1 cent in savings to start earning interest.
Tax Optimizer
For more tax savings, use Lili's tax management tool where tracking tax write-offs is easy. You can view estimated tax savings, allot a portion of your income automatically or manually for tax payment (Tax Bucket), and download auto-generated quarterly and yearly business expense reports. A prefilled 1040 Schedule C form for your business can also be downloaded annually.
Invoices & Payments
You can create unlimited and customized invoices using Lili's banking app. Your customers can pay you through ACH, checks, cash, PayPal, Venmo, Cash App, debit card/credit card, and bank transfer via Stripe. For invoices, you can connect up to three payment apps. You can also link your external bank accounts to your Lili account for sending or receiving money.
Direct Deposit
Lili features a free direct deposit payment method where you can receive your money two days earlier than the expected date. A notice is sent to your Lili app when the money is available. Setting up direct deposit is easy—you can do this by providing your account and routing number on the mobile app or getting a direct deposit form via email. Link your account with Cash App, Venmo, PayPal, and marketplaces to take advantage of the early payment direct deposit feature. With Direct Deposit, you can skip going to banks and writing checks.
Lili Business Checking Pros & Cons
PROS

CONS

No monthly maintenance fees under a Lili Basic plan
Noninterest-bearing account under the basic plan
$200 overdraft coverage under a Lili Pro plan
Joint accounts aren't allowed
Fee-free withdrawals at 38,000-plus partner ATMs
Cannot send and receive wire transfers
Lili is a great choice for freelancers and business owners looking for more savings since it has no monthly maintenance fees under its basic tier. You can also benefit from a fee-free $200 overdraft protection when you subscribe to the Lili Pro plan. In addition, withdrawals are free when you use your debit card at more than 38,000 partner ATMs.
However, keep in mind that a Lili business checking account is limited to single-owner LLCs and DBAs, so you can't open a joint account if you have a business partner. It also doesn't earn interest—although you get an automatic savings account with a 1.5% APY under Lili Pro. Lastly, Lili doesn't allow sending and receiving of wire transfers.
Lili User Reviews
PROS

CONS

Outstanding overdraft protection service
Limited ATM withdrawal of $500 per day
Easy to open a business checking account
Limited deposit amount accepted when client wants to deposit more
Features such as automatic tax deduction and early payment via direct deposit are beneficial
No live customer service
Hassle-free categorizing of personal and business expenses
Lacks small business payroll services
Quick online customer service
No physical checks
Lili has a high 4.7 out of 5 rating on Trustpilot. Users rated it positively for its convenient features, such as monitoring tax write-offs, organizing expenses, and providing overdraft coverage. Users also appreciate the ease of account opening and efficient customer service.
However, others mentioned that they wanted more services, such as a higher deposit limit and daily ATM withdrawal amount, live customer support, the ability to issue physical checks, and a payroll service function. Lili actively responds to each review and reassures account holders to look forward to future updates on the platform.
Alternatives to Lili Business Checking
For businesses wanting to earn high interest, looking to send and receive fee-free wires, and needing a traditional bank, here are three options to consider:
Chase is best for LLCs that want to open an account with a traditional bank; online banking and in-person banking are available options.
Bluevine is best for business owners who prefer to earn a high 2.0% interest on their business checking accounts; no account opening deposit and no minimum balance is required.
Mercury is best for businesses that want to send and receive wires; no wire transfer fees for domestic and international, whether incoming or outgoing.
To learn how Lili's Business Checking account stacks up against popular providers, read our comparison guides:
Bottom Line
Lili Business Checking is ideal for small and midsized businesses (SMBs) and freelancers wanting to open an account with no minimum deposit and no maintaining balance, earn cash back rewards from a free debit card, gain access to tax management tools, and use invoice software to create unlimited invoices. If online banking can support your business needs, then opening an account with Lili is highly recommended.