LegalZoom and Rocket Lawyer both provide business formation, legal documents, and subscription-based access to legal advice. If you need any of these services both can be a good alternative to a traditional lawyer. If you are using a lot of legal forms we recommend going with LegalZoom as they are less expensive and higher quality. If you plan on doing either business formation or will need actual legal advice we recommend Rocket Lawyer because they are less expensive to use for business formation and are geared more towards getting legal advice than LegalZoom is.
LegalZoom vs Rocket Lawyer – Who Wins
If your main need is inexpensive legal documents, we recommend LegalZoom for small businesses. If your main need is business formation or ongoing legal advice, we recommend Rocket Lawyer.
LegalZoom

Rocket Lawyer

Cost of business formation services
Learn More
Starts at $149 + state filing fees
Starts at $99 + state filing fees (first business formation free for Accelerate plan members and discounted rates for future formations)
Cost of business legal forms
Learn More
$14.95 per form for most business forms or $7.99 per month for access to form library.
$5 to $100 per form or unlimited access to forms with subscription.
Subscription for long-term legal help?
Learn More
Yes, $375/year
Yes, $400/year to $500/year.
Attorney consultations and document review?
Learn More
Yes, 30-minute consultations on new legal matters, document reviews, access to a tax professional.
Yes. 30 minute consultations on new legal matters. Unlimited Q&A.
Quality of forms
Learn More
Good
Fair
Are forms customizable?
Learn More
Yes, with step-by-step instructions.
Yes, with step-by-step instructions and online interface.
Customer Support
Learn More
Phone and email support.
Phone, live chat, and email support.
Customer Reviews

Good
Fair
www.LegalZoom.com
www.Rocket Lawyer

Though prices vary per form, most business forms cost around $14.95 on LegalZoom, whereas Rocket Lawyer charges $20 to $100. For businesses that use a lot of legal documents, LegalZoom offers you access to its form library for $7.99 per month. The forms on LegalZoom are high quality attorney-created forms. In contrast, you have to pay $39.95 per month on Rocket Lawyer to enjoy unlimited access to forms. That being said, LegalZoom has a more limited form library than Rocket Lawyer. If you want access to a premium form that's not available in the form library, you will have to pay extra for it.
LegalZoom has a less expensive membership plan as well. Rocket Lawyer charges $399/year to $499/year for membership, while LegalZoom charges only $375 per year. Both companies include almost the same things in their memberships: attorney consultations, document review by an attorney, and discounts on hourly rates if you need to hire a lawyer. LegalZoom has a couple unique membership offerings that make it stand out from Rocket Lawyer. For instance, LegalZoom has tax accountants on call to help you with financial strategy, and for subscribers on a 12-month plan, they offer an annual legal checkup to see if your business is in compliance with legal requirements.
When it comes to business formation, Rocket Lawyer is actually less expensive. Their basic business formation services start at $99, versus $149 for LegalZoom. However, Rocket Lawyer includes less for that basic cost than LegalZoom does. Rocket Lawyer does offer one free business filing for businesses that enroll in its most expensive membership plan ($499 per year). Ultimately, we prefer LegalZoom because their customer service was of higher quality and quicker to respond than Rocket Lawyer. We have also used LegalZoom ourselves in the past to form a business, and the process was fast and simple.
See Our Full LegalZoom Review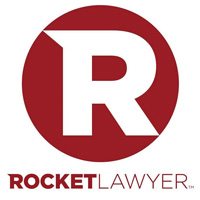 We recommend using Rocket Lawyer if you need to form a business, and you envision that your business will need ongoing legal help. If you enroll in Rocket Lawyer's membership plan, you get one business formation service for free plus one year of free registered agent service. Registered agent service means that Rocket Lawyer can receive official notices on your business' behalf.
The membership plan also grants you unlimited access to forms, on-call help from attorneys, and discounted rates if you need to hire an attorney. This is a good package deal for a new business with continuing legal needs. It provides you with 25% off the typical business filing fee and 25% off the typical registered agent fee.
See Our Full Rocket Lawyer Review
In-Depth Review: LegalZoom vs RocketLawyer
Now let's take a detailed look at the costs and quality of each key service to help you decide which service is better suited for your small business.
Business Formation Services
| | LegalZoom | RocketLawyer* |
| --- | --- | --- |
| LLC formation | $149 - $359 + state fees | $99 - $539 + state fees |
| Incorporation (as S corp or C corp) | $149 - $369 + state fees | $99 - $489 + state fees |
| LP or LLP formation | $149 - $379 + state fees | $99 + state fees |
| General partnership formation | $99 - $119 (DBA) + state fees | $99 to $159 (DBA) + state fees |
| Sole proprietorship formation | $99 - $119 (DBA) + state fees | $99 to $159 (DBA) + state fees |
| Nonprofit formation | $99 - $359 + state fees | $99 - $539 + state fees |
*One basic business formation (i.e. extras like EIN not included) is included for free for Rocket Lawyer Accelerate plan members.
For more details on the pros and cons of different business structures, check out our guide.
As you can see from the table above, both services have similar costs for business formation. Rocket Lawyer is a bit cheaper for LLCs, corporations, and LPs/LLPs. State fees are added to your business filing. These are set by the state, and will be the same whether you use Rocket Lawyer or LegalZoom. For your reference, here is a listing of state fees for incorporation and LLCs. The state fees range anywhere from $50 to $500.
To compare pricing, let's take LLC formation as an example since many small businesses are structured as LLCs.
You can expect to pay $149 to $359 to form an LLC with LegalZoom. LegalZoom offers three packages for LLC formation: Economy, Standard, and Express Gold. The cost to form an LLC with LegalZoom is $149 using their Economy plan. For that price, LegalZoom will file your LLC documents and help you create a personalized operating agreement. However, it will take 20-35 business days to get the documents filed. LegalZoom LLC formation costs $359 for the Express Gold plan, with the primary benefit you get with this plan is expedited filing within 7-10 business days.
Both LegalZoom and Rocket Lawyer offer a deluxe "corporate" kit for an extra fee, but you don't need this to complete your filing. It's just for display purposes.
If you need a federal EIN for tax purposes, LegalZoom charges an additional $49-79 to submit an EIN application on your behalf.
LegalZoom charges $159 for registered agent service. Most states require you to have a registered agent to accept official notices on your business' behalf. In some states, such as New York, the Secretary of State acts as your registered agent for no additional charge. Alternatively, in almost any state, an officer of the business can serve as the registered agent. The benefit of using LegalZoom or Rocket Lawyer as your registered agent is that they will keep you notified of any ongoing compliance deadlines, such as annual reports, that come up after your business is formed. See more pricing details here.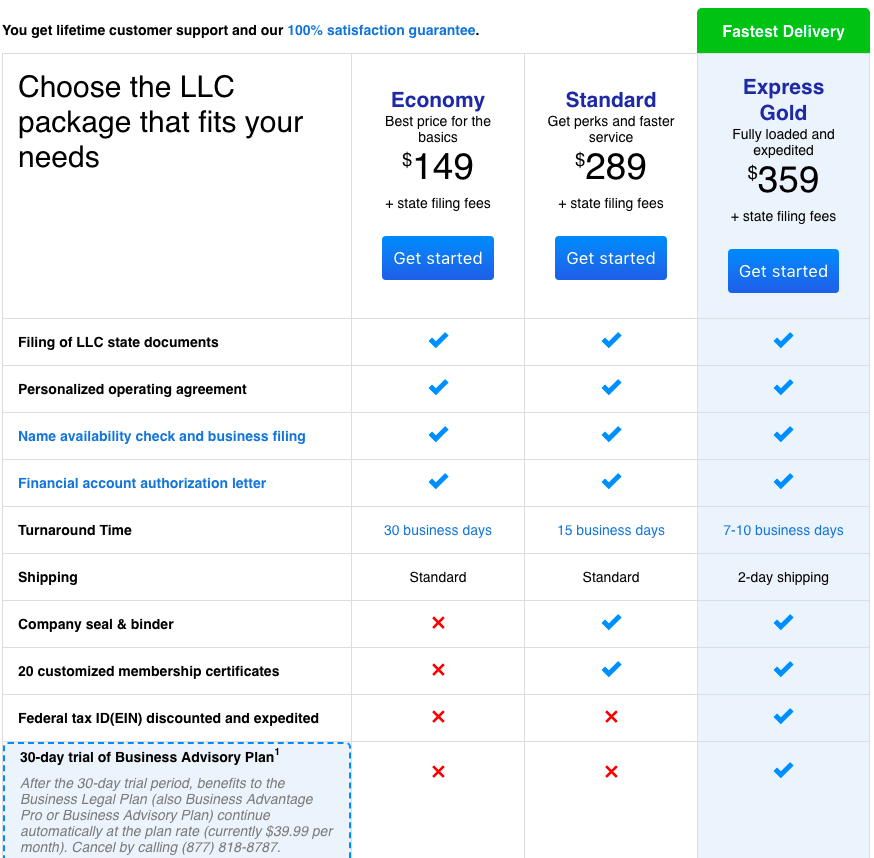 The cost to form an LLC with Rocket Lawyer is $99 to $539. Basic Rocket Lawyer LLC formation costs $99, $50 less than LegalZoom. However, there's less included in that basic fee than in LegalZoom's Economy package. For example, for LLC formation, LegalZoom includes a personalized operating agreement. Rocket Lawyer doesn't include this. For incorporation, LegalZoom even includes personalized bylaws and board of director resolutions in the basic Economy plan.
However, Rocket Lawyer is faster for business formation than LegalZoom. They will process your business filing within 10 business days. This is twice as fast as LegalZoom's Economy and Standard plans. For an additional fee, you can request rush filing (2-3 business days) from both companies.
Like LegalZoom, Rocket Lawyer charges separately for registered agent service ($149) and federal EIN application ($60).
Legal Forms
Legal forms or templates come in handy primarily when you already have an established business and need to protect yourself legally. Examples of popular legal forms include powers of attorney, nondisclosure agreements, promissory notes, and independent contractor agreements.
It's cheaper to get forms on LegalZoom than on Rocket Lawyer. Here is the pricing breakdown:
| | LegalZoom | RocketLawyer* |
| --- | --- | --- |
| Pay per form | $14.95/form for most business forms | $5-10 for most business forms but up to $100 for some |
| Subscription | $7.99/month for access to forms library (doesn't include some premium forms). | $84/year for unlimited copies and revisions to 1 document. $399/year for unlimited access to forms. |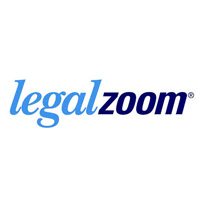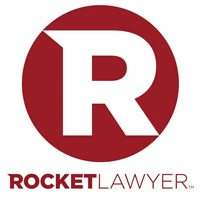 Cost of Membership/Legal Advice
LegalZoom and Rocket Lawyer give you the option to subscribe to their services for a monthly fee. By subscribing, you get attorney consultations, unlimited access to forms, and document review services by an attorney.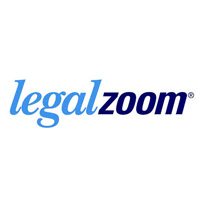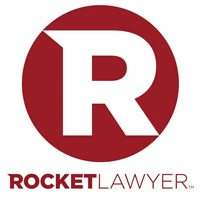 Quality & Type of Forms
Since your business' legal and financial rights are at stake, it's important to use good quality forms.
Keep in mind that while both LegalZoom and Rocket Lawyer provide a variety of legal forms, they won't tell you everything you need to know to run and protect your small business.
For example, unemployment insurance and workers compensation insurance are two of the biggest legal requirements for small business owners. To learn more, read our guide to FICA Taxes, Unemployment Insurance, & Workers Comp for Owners. Make sure that you also consult with a business attorney for a full rundown of the requirements you'll have to meet.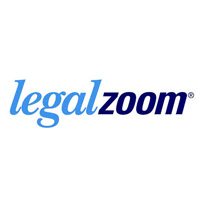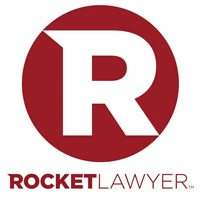 Creating & Customizing Forms
You should always customize legal documents to your specific business and legal needs. The three services we're comparing allow customization to different degrees.
When you purchase a form on LegalZoom, you can download it in Word format. It comes with step-by-step instructions that explain the law behind the document and note where you'd want to make customizations. You can delete parts of the document that don't apply to you. You can also add to and edit it. Where appropriate, LegalZoom has state-specific forms, so you can meet state legal requirements.However, Unlike Rocket Lawyer, LegalZoom doesn't give you the option to e-sign legal forms online.
Rocket Lawyer has the best customization options of the three providers. It has a very easy to use online interface. You are asked questions about your business, and with each answer, you're one step closer to having a completed form. If you don't understand a question, there are helpful pop-up instructions. More importantly, the form is automatically modified to be state-specific, so you can take care of any state legal requirements.
Once you finish customizing the form, you can e-sign it, print it, or share it with the relevant parties. The form stays in your account for 1 year, so you can edit and reuse a document. Alternatively, you can download a copy of the form in Microsoft word for editing and reuse. Forms come with a checklist that identifies the steps you need to take to make the form legal (e.g. get it signed by a notary, give a copy to each party, etc.)
Here's a screenshot of the online interface for customizing a sample independent contractor agreement: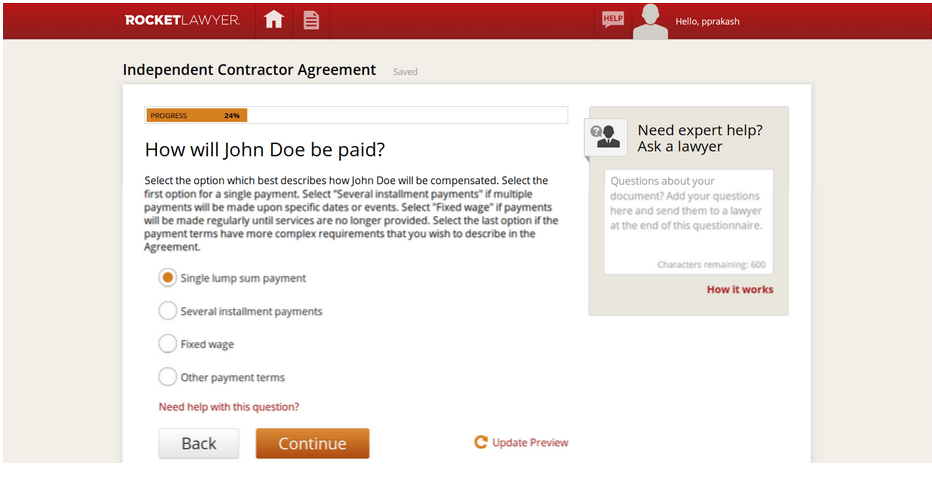 Customer Support
Customer support for these online legal services is limited because they're not authorized by law to provide legal advice. However, they can help you with navigating the website, finding certain forms, or pricing-related questions.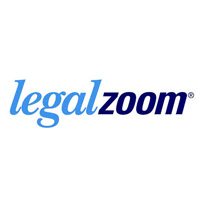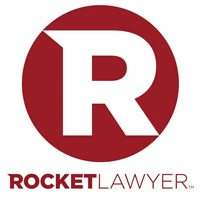 Top Legal Services
LegalZoom vs Rocket Lawyer – The Bottom Line
LegalZoom and Rocket Lawyer are both good online legal services to help lower your legal costs. We think LegalZoom is a better choice overall because it's more affordable for forms and membership plans. It also has higher quality forms and customer service. We want to reiterate that none of these services are a substitute for hiring an attorney for complex legal matters.