Blake Stockton is a staff writer at Fit Small Business focusing on how to start brick-and-mortar and online businesses. He is a frequent guest lecturer at several undergraduate business and MBA classes at University of North Florida. Prior to joining Fit Small Business, Blake consulted with over 700 small biz owners and assisted with starting and growing their businesses. As an entrepreneur, Blake has owned multiple online businesses. Now, he creates online courses that teach local marketing strategies. As a creator, Blake enjoys creating YouTube videos that teach biz owners the latest local marketing and business strategies. When Blake isn't writing, he is spending time with family, performing improv and sketch comedy, and doing outdoor activities.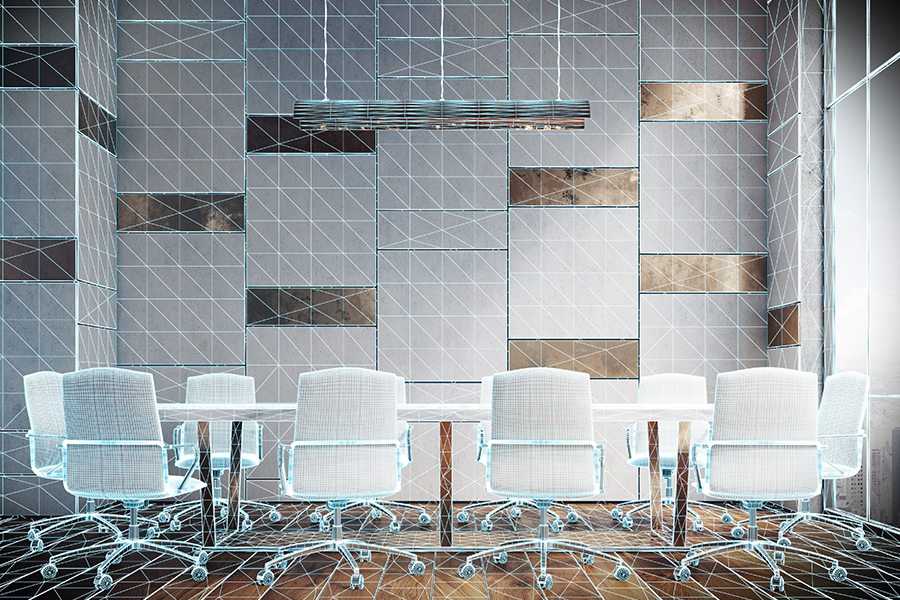 October 27, 2020
Six Best Virtual Office Companies
Virtual offices give you the legitimacy of a physical address without having the expense of leasing or staff. It's an excellent option for foreign businesses needing a presence in the United States (or vice versa). It's also a great option for online or at-home businesses needing the prestige of an office address. Virtual offices provide an inexpensive way to get started in a new location. We evaluated and researched the best virtual office companies. Top Six Virtual Office Companies How We Evaluated Virtual Office Companies The best virtual office companies offer more than mail forwarding. We looked at a dozen and chose the best based on the following: Price: Most of the companies we selected had clear pricing listed on their websites. You'll find prices ranging from $37 to $200 per month. Some offered other services for additional fees. Business Address: The companies listed offices in multiple states, some in several countries. Addresses include suite numbers as well. Phone Numbers: Many offered phone numbers for the local area. Receptionist: An "office" doesn't mean much if it's an empty room—or all calls go to your mobile. We looked for receptionist services for greeting, taking messages, and more. Space to Use: Most of the companies not only offered an address but actual office space you can use or rent on a limited basis. Extra Services: Internet, audio-visual equipment, and even catering. Services like these give you the advantage of a real office as needed. Northwest Registered Agent: Best Overall Virtual Office Company for Small Businesses Northwest Registered Agent provides the most services for the best price, making it not only the best but also the cheapest virtual office company on our list. For only $49 per month, you can get a physical address to use on your forms and advertising, plus a phone number, receptionist, mail handling, and mail forwarding. However, it only has a handful of locations, which can be a drawback if you need more flexibility. Northwest Registered Agent Pricing Northwest offers a single price of $49 per month for any of its virtual office locations. It also offers Registered Agent services for $125 and VoIP for $9 per month. Northwest Registered Agent Services Physical office address: Get an address in a tax-friendly state. The virtual office includes conference rooms, board rooms, and meeting suites. It offers a directory listing with a unique suite number. Northwest says it does not reuse suite numbers. Telephone service: Each virtual office comes with a phone number with a local area code. In addition, the office receptionist can answer your phone for you. Mail handling: Northwest can accept mail at your business, offering same-day mail scanning and weekly physical mail forwarding. If you only need mail forwarding, then you can purchase it for $40 per month. Additional services: Registered Agent Service Form a New Company Register an Existing Company in Other State(s) Wyoming Domestication Mail Forwarding Service FCC 499-A Telecommunications Registered Agent FMCSA BOC-3 Trucking Compliance VoIP Business Phone Number Yearly Business Compliance Filing Why We Like Northwest Registered Agent and What Users Think Northwest offers small businesses the most services for the price. If it's not necessary to have your virtual office in a location it doesn't provide, then it's your best deal. While we didn't find any reviews on the virtual office service specifically, the company did rate 4.4 out of 5 stars on BirdEye. Users especially praised the responsiveness of customer service and the knowledge and helpfulness of the agents. Davinci Virtual Office Solutions: Best Virtual Office Company for International Businesses Davinci Virtual Office Solutions is a popular and highly-regarded virtual office company with 5,000 office locations around the world. Prices vary by location, but each comes with a physical address you can use, mail receipt and forwarding, access to rooms and equipment, a registered agent, and lobby greeters. It charges a setup fee and for extra functions but offers excellent service. Davinci Virtual Office Solutions Pricing Like many virtual office companies, Davinci Virtual Office Solutions charges depending on location and requires a six-month contract. Here are a few examples to give you an idea of pricing. Casper, WY: $100 per month Addison, TX: $60 per month Aventura, FL: $54 per month Boca Raton, FL: $145 per month New York, NY: $50 per month Los Angeles, CA: $60 per month Washington, DC: $110 per month San Juan, PR: $75 per month Birmingham, UK: $91 per month Tokyo, Japan: $198 per month In addition, Davinci Virtual Office Solutions charges a setup fee running from $150 to $200. It's one of the few virtual office companies that do this. Davinci Virtual Office Solutions charges for many of its services such as a live receptionist. Prices start at $99 per month for 50 minutes of answering time. You can call Davinci Virtual Office Solutions to get a quote for the services you need. Davinci Virtual Office Solutions Services International reach: If you travel and need an office space in another country or are trying to establish an international presence, Davinci Virtual Office Solutions offers virtual offices in 45 nations, over 5,000 locations in all. Fully equipped offices: Need a place to work or meet a client? It offers conference rooms, board rooms, day offices, and training rooms. Use the online platform to reserve your workspace by the hour, day, or week. Rooms include access to high-speed internet and presentation tools such as smart boards, LCD projectors, plasma screens, and video conferencing. Physical office services: Like the other services on our list, it offers mail forwarding, or it will hold your mail securely until you can pick it up. You can meet clients at the location or reserve an office. The lobby has greeters to assist your visitors and add to your professional image. Additional features: Davinci Virtual Office Solutions also offers live and auto receptionists, live chat, event spaces, incorporation assistance, and discounts to software and services like Web.com and LegalZoom. Why We Like Davinci Virtual Office Solutions and What Users Think In addition to the international scope, Davinci Virtual Office Solutions offers excellent customer service. Users reviewing on Consumer Affairs gave it 4.9 out of 5 stars. They mention the speed of response to concerns and the staff's willingness to work with them. Servcorp: Best Virtual Office Company for Businesses Needing Temporary Space Servcorp offers big packages with larger price tags. However, you only need to commit to a month, and each package comes with the ability to access space worldwide. The virtual office package also offers access to the Servecorp membership for networking and marketing. Servcorp Pricing Servcorp's virtual office packages are the most expensive on our list, with prices running from $100 to $700 per month. However, you can get cheaper packages. Virtual Office Package: All the features in the packages below plus Eight hours per month free private office or meeting room use at your home location (NY locations include four hours private office, two-hour increments) Three hours per day free co-working space access at any worldwide location outside of your home city Free use of a private office outside of your home city for one day per month Unique Wi-Fi password in co-working spaces and private offices Communications Package: Local business telephone number Dedicated receptionist at your chosen location Calls answered in your company name and handled as you instruct Receptionist takes messages and then relays them to you by email, SMS, or phone 24/7 interactive voicemail Address Package: Business address Mail and courier management services Worldwide complimentary access to any executive co-working space for up to one hour per day Access to unique password Wi-Fi in co-working space and private offices Membership Package: Direct access to Servcorp business community Reserve meeting rooms, boardrooms, private suites, and co-working space Servcorp Services Office space: You get access to physical workspaces for up to three hours per day, free. Servcorp has nine locations in New York City, Chicago, Houston, and Washington, DC. Also, you can access boardrooms, meeting rooms, and private offices in 150+ locations. Personal assistant: Regardless of the package, you have access to a personal assistant for limited tasks. Secure, fast internet: The locations all have top-of-the-line internet services. The free service uses a common password, but you can purchase a premier service to get your own login and password. Why We Like Servcorp and What Users Think While Servecorp has fewer locations, it offers more for its packages than other virtual office companies. Plus, despite the fewer options for business addresses, it still offers access to spaces in areas around the world. Having a no-obligation, monthly plan is also a plus for businesses that are just starting out or only need a virtual space on a temporary basis. Regus: Best Virtual Office Company for Flexible Plans Regus is an office space company that offers virtual office space as one of its programs. You can choose from three plans, either selecting a simple address and mail handling or getting a full virtual office program with a receptionist and access to office and meeting spaces. Starting prices run from $37 to $207, depending on the plan. The prices also change by location and length of commitment. Regus Pricing Regus offers three plans Physical Address: starting at $37 per month Business address Mail handling Virtual Office: starting at $150 per month Business address Mail handling Business lounge access Local phone number Virtual Office Plus: starting at $207 per month Business address Mail handling Business lounge access Local phone number Daily use of meeting room Five days' access to office or desk space per month Here are some prices for the Physical Address Plan, which includes an address and mail handling services only. For higher plans, expect an additional $120 or more per month. These prices are based on a 24-month agreement, but you can choose the length of your agreement. Expect prices to increase as you reduce time commitments. Ft. Collins, CO: $75 per month Addison, TX: $46 per month Aventura, FL: $56 per month Boca Raton, FL: $90 per month Brooklyn, NY: $46 per month Los Angeles, CA: $46 per month Washington, DC: $46 per month San Juan, PR: $56 per month Birmingham, UK: £52 per month Tokyo, Japan: ¥7,500 per month Regus Services Office space: With the virtual office plans, you can access business lounges or get a desk or office for a few hours or days. You can also rent a space at a 10% discount using the Regus app. Mail handling: You can have mail sent to the office space and held securely until you pick it up, or you can have it forwarded for a small fee. Phone services: You can select a regional or national phone number, get a professional phone answering service, or use your business line on a pay-as-you-go basis. Receptionists answer in your company name. Additional programs: Regus also offers permanent office space, co-working space, and a membership that gives you access to any of its office buildings around the world. You also get DragonPass Classic access to airport lounges with the app. Why We Like Regus and What Users Think We like the wide range of options for virtual offices, both in terms of location and pricing. For example, in one city, you can choose from locations varying from $46 per month to $158 per month, with the Regus app alerting you to best deals vs most prestigious addresses. Also, the flexibility of the plans makes it a good choice if you are growing your business in an area, as you can start with the physical address and work up to the full plan with its daily room access and additional desk access. While 76% of users on Trustpilot gave Regus 4 or 5 stars, it's recently had a rash of one-star reviews. While many virtual office sites have suffered because of COVID-19, most of the complaints here have been about billing rather than mail pickup issues. Alliance Virtual Offices: Best Virtual Office Company for Businesses Needing a Receptionist If you need to establish an active physical presence in a specific location, Alliance Virtual Offices is worth looking into. Choose from any of the 50 states and 42 nations, often with multiple locations within each. Not only does Alliance Virtual Offices offer a physical address and mail handling, it also has a receptionist to answer calls and greet visitors in your name and manage your appointments. Alliance Virtual Offices Pricing Alliance Virtual Offices requires a six-month contract. Like many companies, Alliance Virtual Offices' pricing varies by the location of your office. Here are a few to give you an idea: Casper, WY: $84 per month Allen, TX: $50 per month Aventura, FL: $50 per month Boca Raton, FL: $99 per month Brooklyn, NY: $79 per month Los Angeles, CA: $95 per month Washington, DC: $100 per month Cancun, Mexico: $50 per month Birmingham, UK: $140 per month Tokyo, Japan: $155 per month Alliance Virtual Offices charges a one-time setup fee of $100. Plus, it charges for use of physical space and dedicated phone numbers. Alliance Virtual Offices Features Physical offices with amenities: For $10 per hour, you can book a day office, conference room, or business lounge for meeting clients or getting work done away from home. Mail held or forwarded: You can have mail delivered to the address, where you can pick it up at any time, or you can have it forwarded for postage and a small handling fee. Live receptionists: Alliance Virtual Offices' spaces include actual receptionists who answer calls in your company name Monday through Saturday. They can take messages or forward calls, plus manage calendars and schedule appointments. Business phone: For an additional $30 per month, you can get a phone number. You can choose a local number or a toll-free number. It comes with a VoIP system with over 50 features. Why We Like Alliance Virtual Offices and What Users Think Having an active receptionist included in the deal sets Alliance Virtual Offices apart from its peers like Davinci Virtual Office Solutions, which charge for this service. Its prices are also competitive for what it offers. Reviewers give it 4.1 out of 5 stars on ConsumerAffairs, with many of the one-star reviews stemming from issues related to the COVID-19 pandemic. Sococo: Best When You Need a Literal Virtual Office Looking for a literal virtual office—an online venue where your employees can meet up, network, have meetings, and more—no matter where they are physically located? Sococo offers a different take on virtual offices from the other companies in our lineup. Using communications technology, it creates a virtual office space online where people can meet and collaborate. Sococo Pricing Sococo rates vary by seat, with each seat getting up to 500 minutes per month usage of the video and audio conferencing and screen sharing tools. It has a 14-day free trial. 2–49 seats: $13.49 per user, per month 50–99 seats: $12.59 per user, per month 100–249 seats: $11.69 per user, per month Sococo Services Choose floor plans and office decor for your virtual environment Integrates with Zoom, Webex, Google Meet, or Microsoft Teams Live audio and HD video conferencing Multiple concurrent screen shares In-app chat Document sharing Shareable meeting links for guests Contact a teammate to pull them into a real-time discussion or create collaboration View the office to see work happening in real time iOS and Android mobile apps Why We Like Sococo and What Users Think What makes Sococo superior to communicating by chat or voice is that with a virtual office, co-workers can see where people are and their availability. Users say it's much easier to start impromptu meetings or "knock" to interrupt people who are "working in their office." Reviewers on Trustpilot give Sococo 7 out of 10 stars, saying that in addition to the useful format, the sound quality is better than they get on other virtual conferencing apps. Bottom Line Virtual offices are a great way to establish a physical presence in another location, whether for legal reasons or to get your foot in the door of a new market. They can provide you with more than a mailing address; some offer receptionist services and use of the physical space as well. Northwest Registered Agent provides a cheap virtual office program that nonetheless beats other more expensive options in that it offers phone and receptionist services. While its locations are limited, it's a great choice for the budget-minded business. Thinking about starting a business? Learn more in our complete guide on How to Start a Business.
Discover more resources
for your business