Best Truck Driver Job Boards
This article is part of a larger series on Hiring.
Companies looking for truck drivers need to be as strategic as possible when hiring, as the transportation industry is currently facing a significant shortage in drivers. This is due to working conditions, pay, and uncertainty about future job prospects, among other issues.
One specific way employers can be more strategic and nimble is to post their open positions to job boards that specifically cater to the trucking industry. See our list of the best free and paid truck driver job boards.
Read our guide to hiring truck drivers for information on crafting great job descriptions, conducting effective interviews, and more.
Free Job Boards
Truck Driver Jobs 411


Trucker Driver Jobs 411 is a free online job board enabling job seekers to apply for positions and view company information and trucking companies to advertise their job posting for applicants, truck owners, and truck operators.
Truck Driver Jobs 411 allows employers to post up to 20 jobs at a given time. Some benefits of the site include an easy application process for job seekers and the ability for employers and recruiters to contact applicants via phone or email.
Posts are not shared with other sites or advertised on social media; other limitations include a lack of system-created candidate matching and resume/profile database.
EveryTruckJob


EveryTruckJob is a free online job board designed for companies to connect employers with professional truck drivers. It highlights that over 5 million trucking jobs have been applied to through its website.
This job board is known for its ease of use, where companies can upload their company profile and post as many jobs as they want.
Like Truck Driver Jobs 411, EveryTruckJob lacks a resume/profile database, social media advertising, and system-generated candidate matching.
MeetATruckDriver.com


MeetATruckDriver.com is an online job board that is part of CareGuide, a company that has a variety of online specialty websites within the service industries. What makes MeetATruckDriver.com unique is its accessibility. The site allows both truck drivers and truck driving companies to create specialized profiles, allowing both parties to connect outside of the traditional job application. Prospective employers can also save time by searching for applicant profiles without signing up.
MeetATruckDriver.com allows companies to post for free—you can post one job at a time and search for candidates that match your requirement, but you won't be able to respond if anyone expresses interest in the job. This plan primarily just shows you whether or not your post generates enough interest to pay for an upgrade. The website has paid offerings where employers have unlimited access to the site, including unlimited messaging with potential applicants, the ability to share private contact information with other users, and increased visibility of their page. The subscription model is below with discounts for paying in advance.
| Plan | Cost |
| --- | --- |
| Basic | Free |
| 1 Month | $69 |
| 3 Months | $149 |
| 12 Months | $249 |
Some of the limitations of the site include not having candidate matching or an applicant tracking system.
Paid Job Boards
JobsInTrucks.com


JobsInTrucks.com is a paid online job board that specializes in the trucking industry. Jobsintrucks.com, created as part of TopUSAJobs.com and JobsInLogistics.com, can be used for employers looking for trucking trainees as well as experienced drivers.
JobsInTrucks.com allows employers to advertise on the website and Facebook page via banners and managed ad campaigns, respectively. It also offers specialized job posts, access to its database for targeted searches, and an email matching system that alerts users when an applicant matches the company's requirements.
Limitations of the site include 300 resume views per month and a maximum of 250 active job postings that an employer can have at one time. To get pricing, you need to call (877) 562-7678 for a quote.
Gary's Job Board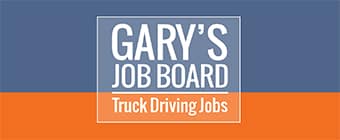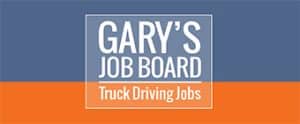 Founded in 2014, Gary's Job Board is an online job board designed with the applicant (truckers) in mind. This job board's strengths include being unaffiliated with recruitment companies (so your job posts won't be competing with sponsored or highlighted listings), classifying applicants based on their licensure, local and national advertising, and a large trucker database for companies to choose from due to the simple applicant sign-up.
The downside of using the site is there is no way to increase the visibility of your job listing vs your competitor.
Gary's Job Board is free for applicants but not employers. Employers can either pay $25 per post or $300 for an annual membership if you expect to have many openings. The annual membership includes assistance with onboarding, training, and recruitment.
The Trucker


The Trucker is a source for news and information related to the trucking industry. One key component is an online job board primarily for long-haul truck driving jobs.
The site boasts an easy-to-use website that allows companies to search by criteria such as driver type, trailer type, location, and route type. The Trucker also has an application processing system that matches applicants to jobs and automatically sends their applications to the matched companies.
The downside of The Trucker is a lack of information for employers. This includes items such as employer reviews and pricing. To get pricing, you would need to contact the site at info@thetruckermedia.com.
CDLjobs.com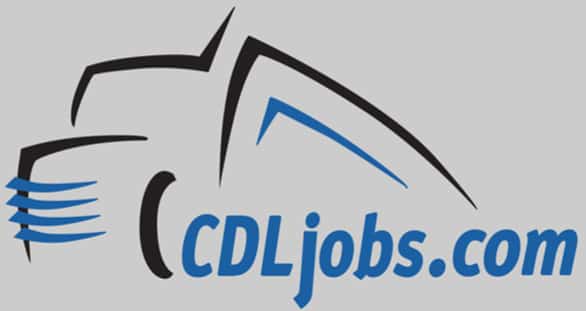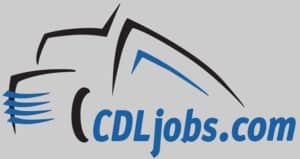 Founded in 1999, CDLjobs.com is an online job board heralded for its simplicity and being applicant friendly.
The job board's strengths include having no membership requirements, logins, passwords or cost for applicants, allowing applicants to apply for jobs without any barriers. CDLJobs also provides news and resources on the trucking industry and shares insights on working as a trucker driver.
One downside of the site is because applicants do not create a profile, employers cannot search employee profiles or view a database of resumes. This job board also focuses only on jobs that require a commercial driver's license (CDL).
CDLjobs.com is free for applicants, but not for employers and the rates can be high. Memberships, which can range from $700 to $2,000/month, includes job posting as well as banner advertisements, personalized company landing pages, and prescreening of applicants.
| Monthly Plan | Cost |
| --- | --- |
| Featured Classified - Priority listing for one classified job that redirects to your company's website | $700 |
| Silver - Unlimited job posts, company landing page, and prescreened leads for applicants | $1,000 |
| Gold - Same benefits as Silver plan with a home page banner, automated xml feed, live chat connection to talk with drivers, and ability to add a video clip to your landing page. | $1,500 |
| Platinum - Same as Gold package with featured status on home page, priority listing for all job searches, and either a statewide text blast or a nationwide email blast | $2,000 |
AllTruckJobs


Part of TrackFive, AllTruckJobs was created in 2015 to provide a specialized digital platform for truck drivers and trucking companies with job posts, website advertisements and recruiting tools for companies hiring drivers.
The job board's strengths include a prescreening process for applicants; a directory of truck stops, driving schools, and truck companies; partnerships with more general job boards like ZipRecruiter; and best practices on how to post a job on the site.
The downsides of the site include a lack of independent reviews and nontransparent pricing. AllTruckJobs is free for applicants, but employers must reach out to request pricing on its four plan options via an online form. Details on the four plans are listed below.
| Plan | Details |
| --- | --- |
| Core | Includes 300 job posts, real-time leads, direct jobs applications, standard customer support, reporting capability, and access to a driver directory |
| Core Plus | All Core benefits, plus more job posts, enhanced customer support, and a trackable 800 telephone number |
| National | All Core Plus benefits, plus auto-response emails to job applicants and a job list banner |
| Enterprise | All National features, plus auto-response emails to job leads as well as a banner that is featured prominently on the site |
Drive My Way


Drive My Way is an online job board that specializes in CDL jobs. One of the benefits of Drive My Way is that its candidate matching system takes into account workstyle preferences in addition to qualifications. Drive My Way also provides customer assistance access to a list of resumes from candidates, and a blog specifically designed for employers. The site highlights its audience of over 150,000 drivers.
One limitation of the site is not offering many branding opportunities, including no employer profiles. To obtain pricing, you must request a quote from the Drive My Way's website.
Bottom Line
These job posting websites allow employers to advertise open truck driving positions specifically to their target market. In addition to them, you can also use more generic job board websites like Indeed, ZipRecruiter, and Google Jobs to reach a wider audience. To save on costs, you can also visit our article on free job posting sites.
You May Also Like …