Free job posting sites give similar posting exposure to your job listings as paid ones. Some even allow you to view resumes that are currently in their database while others filter potential candidates for you at no cost. We found 32 sites offering entirely free job postings across industries and job types and organized them into six categories. We'll also share tips and hints throughout to save you money as you search for qualified job seekers online.
Among the free job posting sites in this list, we consider Indeed as our top recommendation. You can post an unlimited number of job opportunities for free, and it makes it easy for you to view and screen resumes, test applicants, and keep track of candidate communications and interviews. First-time users get $50 in free Job Sponsorships (advertising) credit.
Best Overall Free Job Posting Sites for Businesses
Most popular free job posting sites often have paid options or sponsorships to increase the number of views on your free job listing. You can also post links to jobs for free on your Twitter feed, Facebook pages, and company website. Before committing to any plan options, take note that sites that typically request credit card information are offering a free trial or a paid option.
1. Indeed: Best Free Job Posting Site

With over 250 million active and diverse job seekers visiting it monthly, Indeed is currently the world's largest job-search engine. It offers free job posting, applicant screening, and an applicant tracking system. Job seekers can apply via mobile app (and many do).
You can improve job posting visibility when you sponsor job postings ($5–$499 per day). It will help you find qualified applicants, verify their skills using 100+ assessments to choose from, and screen applicants from a single dashboard. You may also choose to simply design your hiring campaign and let Indeed set an effective budget.
2. Ladders: Post Free Management and Executive Jobs

Ladders is a corporate recruiting platform for roles with salaries of $100,000 and higher. It has a diverse talent pool of over 10 million curated members—over 90% of candidates with bachelor's degrees, and 45% have a master's or higher. Also, the average income of its premium members is $145,000, and 75% have at least 15 years of work experience.
With its Basic plan (free for a single user), you can save searches and get up to 10 job posts monthly, with limited access to search and candidate profile data. Its paid plans, which come with additional features, are: Lite Access ($199 per month), Full Access ($597 per month), and Enterprise (custom priced).
3. SimplyHired: Share Open Jobs on Over 100 Job Boards Free

SimplyHired is a job aggregator that posts on its platform (which uses Indeed to manage its job postings) and shares it to over 100 job boards. You will receive an email notification each time an applicant applies. Upon reviewing the resumes of potential candidates, you will only pay for the candidates you choose to contact with their pay-to-contact model. Prices start at just $9.99 per candidate reveal.
All job posts are pre-screened by SimplyHired, which means that not all job types, job sites, and staffing agencies are allowed to enjoy its free job posting platform.
4. JobSpider: Free Job Posting Alternative to Craigslist

JobSpider is a free employment information exchange job board. Employers can post jobs, search through resumes, or create job alerts. It offers batch or bulk import of jobs into your database without manually entering each job for a fee depending on the number of jobs and frequency of batch import. It also works well with applicant tracking systems (ATS). If it's not integrated with what you use, your provider can contact JobSpider to have it included in its list of integrations.
5. PostJobFree: Access to a Free Resume Database

PostJobFree distributes your job posts to other job boards like Indeed and ZipRecruiter. You can post for free on its basic site and search its resume database. In fact, about 1.5 million jobs are posted on this site each week.
With its Premium membership, you get access to unlimited resume views and your chosen candidates' full contact information. Note that not all jobs are grabbed by the larger job boards, such as ZipRecruiter, but most are.
PostJobFree has several plans for you to choose from:
$29 per month: two jobs promoted + 30 resume contacts
$59 per month: six jobs promoted + 100 resume contacts
$99 per month: 15 jobs promoted + 200 resume contacts
$199 per month: 40 jobs promoted + 450 resume contacts
$399 per month: 100 jobs promoted + 1,000 resume contacts
6. JobInventory: Post Jobs by State Under Free Account

Similar to Indeed and SimplyHired, JobInventory aggregates posts from various other job boards. You need to sign up for an account before you can use its platform. It has a verification process to ensure that your business is legitimate and protect job seekers from scammers. It can filter jobs by state, which is advantageous if you're seeking local job applicants or can't offer relocation.
7. Jobvertise: View Up to 3 Free Resumes Daily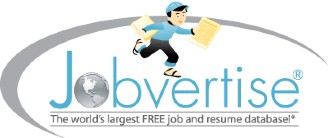 Jobvertise is designed to help you find the right talent by promoting and advertising your job postings. It claims that there are around 1.5 million resumes in its database, and you can get access to it once you sign up for an account. Nonetheless, it offers free job postings and free resume views in the Basic plan—with the only restriction being that you only have five days to view the online job applications.
It supports recruiting for half a million employers. For faster and better results, you can get its paid plan options: Starter ($29 a month), Standard ($59 per month), and Pro ($89 per month).
8. Jora: Post 10 Open Positions Monthly for Free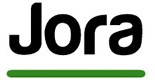 Jora is a free job search engine that sources job ads from partner job boards, has ATS integrations, and features publicly accessible career listings on companies' websites. You can post job opportunities on its platform at no cost, and it will provide you with access to millions of job seekers. You can post up to 10 free job ads per month, and it will be searchable for 28 days. It usually redirects candidates to the original source of the job post to apply.
9. Glassdoor: Find Professional Talent for Free

Glassdoor is a job and recruiting site that also manages online company reviews. In partnership with Indeed, you can post a job for free that will appear on both platforms for a limited time. However, if you want a prolonged exposure of your job listing, you can choose to sponsor a job on Indeed since Glassdoor will primarily focus on employer branding and insights.
Sponsored Jobs are priced on a pay-per-click model, with charges incurred only when interested job seekers click on a Sponsored Job. You just need to specify your daily budget that ranges from $5 to $499 per day. The sponsored job listing will be posted not only on Indeed and Glassdoor's platforms but other partner job sites as well.
With Glassdoor, you can actively engage with job seekers by featuring your company and workplace culture. Also, it offers a knowledge suite around recruiting with templates, datasheets, and webinars. However, it does not have features that let you search resumes and reach out to passive job seekers—unlike Indeed.
Best Free Job Posting Sites for Hourly Employees
Most businesses engaged in the service industry often hire hourly employees. When looking for people who will work in a café, restaurant, cleaning service, or retail store, you might want to try one of these free job boards. Instead of requiring job seekers to post their resumes, many of the hourly job posting sites let applicants use an online application form. They even provide a mobile app to make the application more convenient.
These two free job posting sites are great for finding workers to fill hourly jobs:
10. Homebase: Free Job Posting and Applicant Tracking

Homebase is an all-in-one HR platform that makes it easy to set up your hourly job postings for roles like waitstaff and retail clerks to leading job board sites like Indeed and ZipRecruiter. It also takes care of onboarding, scheduling, applicant monitoring, and time tracking to help small businesses manage hourly workers.
It gives you a career page for your website, and its mobile app makes candidate communication a lot easier for you. Pricing for Homebase covers four basic tiers:
Basic: Free for one location, unlimited employees
Essentials: $19.95 per month, per location
Plus: $49.95 per month, per location
All-in-One: $99.95 per month, per location
To reach a larger or more targeted pool of applicants by promoting your job openings on Craigslist and ZipRecruiter, Homebase offers job posting boosts starting at $79 per post.
11. GigSmart: Post and Hire On-Demand Labor Fast

GigSmart is a staffing platform that allows you to quickly fill hourly shifts, scale your workforce, or place extra hands on deck. By signing up for an account, you get to create free Shift Gig posts. With GigSmart, you can hire hourly workers on the spot (or 30 days in advance), or you can advertise your open part-time or full-time positions on its job boards and the Get Gigs app. A pool of 330,000 pre-vetted and insured Shift Gig workers will see all active job postings when they browse through the platform or the app.
GigSmart post plans and pricing are based on your post duration, starting as low as $40.
One-week plan (seven days): $40
Two-week plan (14 days): $70
Three-week plan (21 days): $110
One-month plan (30 days): $130
Three-month plan (90 days): $300
It also offers an option to boost your job posting so that it will be prominently displayed at the top of all job board search results (and highlighted in yellow to draw attention). Moreover, GigSmart will also send a push notification to all workers within 75 miles of the location of your posting, notifying all nearby applicants and encouraging them to apply.
Once a worker is hired, GigSmart tracks your project's progress and automatically pays your worker through the app based on the agreed-upon Gig rate. It charges a small service fee (as low as 18% of the total Gig compensation) based on the type of worker you choose to hire.
Best Free Job Posting Sites for Developers and Tech
Planning to have your website or a mobile app? Aside from Indeed, there are other job sites that you can rely on for qualified part-time or full-time web managers, software developers, mobile app creators, or other technical roles.
These three job boards have a talent pool of skilled developers and tech people who you can hire fast for any of your requirements:
12. AngelList: The LinkedIn of the Tech World With Free Unlimited Postings

With 27,054 startup and tech companies as members, AngelList is fast becoming a popular hiring platform for the tech startup world. It has around 2.5 million active and passive candidates, including developers and designers that can be part of your team. You can sign up for a seven-day free Pro access once you create an account with AngelList Recruit. After that, you can choose among its three tiers depending on your location, budget, and hiring needs.
Starter (Free): Unlimited job listings, and you'll get limited access to 2.3 million candidates and resume views
Pro: ($250 per recruiter, per month): Unlimited job postings and access to advanced filters and 2.5 million active and passive candidates
Team (custom pricing): Access to curated candidates, vetted and qualified by the AngelList team, and a dedicated account manager
13. Scouted: Pay for Top Candidates Upon Hiring

Scouted is a job matching platform that sources and curates early to mid-career talent that matches your job requirements. It allows you to post your jobs for free, and you don't have to worry about paying until you hire someone. After posting, Scouted will curate and rank a shortlist of the top candidates for you, and you can get access to the video interviews and notes from your personal account manager.
Scouted has three tiers:
Self-service ($499 per month): You can post up to two jobs and filter and review all job applicants.
Self-service Plus ($999 per month): You can post up to two jobs and Scouted will filter and review only the top applicants for each job.
Enterprise (custom-priced): You get unlimited job postings, and Scouted will curate a pipeline of top applicants for you. It will also provide end-to-end support.
Best Free Job Posting Sites for Freelancers
If you're looking for part-time, one-off, or on-demand help, remote and freelance websites can be an incredible option at economical prices. You can find skilled professionals from diverse fields such as IT, human resources, recruiting, accounting, and project managers. Most of these websites, including Indeed, make it free to post and hire remote workers and freelancers.
Unlike salaried workers, you will negotiate a price with the remote workers or freelancers and pay a fee to the freelance website, typically using an escrow account to ensure your money is safe until work is completed. If instead, you want to hire someone as an employee rather than a freelancer, you may be asked to pay a fee to the freelance website you found them on (similar to a finder's fee). Here are seven freelancer sites that let you post gig roles for free:
14. Fiverr: Projects Starting at $5 per Task

Fiverr is one of the most popular freelance marketplaces for all kinds of businesses. With Fiverr, you can post open freelance jobs for free. You'll also be able to find top talent and high-quality services at every price point within minutes. Fiverr freelancers are paid per project, not per hour. Once the project is completed, you'll pay a percentage rate to Fiverr in addition to paying the freelancer who will send you an invoice.
15. Upwork: Screen Freelancer Ratings and Post Jobs

Upwork is a global freelance marketplace that allows employers to post open freelancer or remote jobs for free. It has the largest network of independent professionals that you can access in a variety of fields. Aside from posting jobs, you are also able to track time and manage work contracts easily. You can even put parameters on your jobs so that you only see the right applicants—based on ratings, location, or work experience.
You can post a job opportunity for free with Upwork, however, you have to pay its standard 3% processing fee. Now, if you want a dedicated account manager (similar to Fiverr) and other advanced features, you can choose its Plus tier that starts at $49.99 per month.
16. Hubstaff Talent: Free Postings to Find Remote Freelancers

Hubstaff Talent is relatively new in the field, but it's a good option for companies searching for skilled remote workers worldwide. You can publish free job posts for freelancers. With over 90,000 monthly visitors, applicants can apply directly vs submitting bids like other freelance websites.
You'll receive applications with candidates' details and reasons why they are the best fit for the job. Job posts remain active for 60 days, after which you'll be able to relist. You can also search for freelancers and invite them to apply at no cost.
17. Guru: Find Technical and Design Free

Guru is one of the most established technical and design hubs for online freelancers. It allows you to post job opportunities and get access to a global pool of talented professionals to manage your projects and tasks. It features WorkRoom, a dedicated workspace for every job, where you can collaborate, communicate, and track freelancer work.
Posting an open job with Guru is free, but it charges a handling fee of 2.9% per invoice. You will also receive a 100% cashback on the handling fee if you will use e-Check or wire transfer. Guru, like most freelance websites, provides a secure site with escrow options to ensure work is completed before you're required to pay your freelancer.
18. Toptal: Share Freelance Jobs With Vetted Talent

If you are looking for pre-screened professionals, Toptal is the right freelancer marketplace for you. Each Toptal applicant must pass a full-screening process designed to measure the applicant's subject matter expertise, professionalism, and communication skills. Then, it connects the top 3% of its freelance talent with Fortune 500 companies and Silicon Valley startups.
Once you've decided on a candidate, a refundable $500 initial deposit is required as a credit to your invoice. Each engagement has a two-week trial period with up to three Toptal experts per position. If you are not satisfied with the engagement, you may discontinue the project and get a refund—or Toptal can provide you with another expert for a second, no-risk trial.
19. Giggrabbers: Post Open Gigs and Crowdfunding

Giggrabbers is a freelance website that offers crowdfunding to help you raise money for your work. Aside from access to a global talent pool, you can submit your freelance project for crowdfunding to help support your work directly through the site. With Giggrabbers, it's the freelancer who pays a fee to join the site, and they are charged a fee of 9.5% of the total cost of an awarded project.
It also offers high-end customized talent packages for employers and managers using its pool of professional talent and project management services. Giggrabbers has four packages ranging from $1,999 to $3,499 per month (with three to seven freelance specialists, respectively). All hiring and onboarding are also included in the packages.
20. FreeUp: Post Hourly Projects for Self-Employed Workers

With 60,000 jobs posted every week, FreeUp is another popular freelance marketplace online. Once you sign up for a free account, you can post unlimited job opportunities on its platform. You'll also get access to the top 1% of pre-qualified applicants that you can meet and hire within one business day.
You'll be connected with professional freelancers who have expertise in high-demand job roles such as ecommerce, website marketing, and Amazon selling. They charge anywhere from $5 to $75+ an hour to complete your projects and tasks.
21. AileenSoul: Post Artistic and Creative Jobs Free

AileenSoul is a social media platform where you can find freelancers, artists, and even full-time employees. You will have to create a profile before you can post job opportunities for free—making it a great option for startups and new recruiting firms doing a lot of initial hiring.
Potential candidates are given exposure to its digital space where they can create profiles, post photos, videos, or articles, and communicate with potential employers and recruiters through its message module. It also generates a shortlist for you of their most qualified candidates that you can interview and possibly hire.
Best Free Niche Job Posting Sites
There is a surprising number of free job posting sites for niche audiences and different business models. Below are a few that might suit your specific hiring needs at no cost–while supporting underserved communities of talent like veterans, the disabled, work-from-home parents, and college students.
22. Chegg Internships: Post Summer and School-Year Internship Jobs

When looking for qualified interns who are still in college, Chegg Internships is the best platform to visit. It allows you to post job openings for part-time or full-time roles and gives you access to its database which uses a unique CareerMatch service to help you find the best intern for your requirements.
Available job openings vary from a summer or a part-time job and it is a great opportunity to help you build a talent pipeline from the ground up. Chegg Internships also offers guides on how to hire and manage an intern, including how to set up and run a successful internship program.
23. Learn4Good: Find College Students for Up to Six Months Free

Learn4Good is an educational website that offers job opportunities for students. It has a Free Job Plan that allows you to have 20 free job listing credits that you can use over a six-month period and receive emails and phone calls from applicants. You can also view college student resumes for free. This is helpful when you're searching for your next hire in fields like engineering, cybersecurity, logistics, or SEO marketing. If you want to increase the number of job postings and get your company to be featured, you may choose Learn4Good's paid plans that range from $59 to $199 for six months.
24. Handshake: Firm Up Campus Recruiting Efforts With Free Job Ads

Handshake is a job posting and career website for college students. With 1,200 partner universities and colleges, it's an extensive platform to find college students and fresh graduates who can work in a variety of fields like engineering, marketing, operations, sales, and HR. Handshake partners with startups and Fortune 500 companies for paid internships and jobs. It has a standard free product that allows you to post jobs, register for events, and career fairs.
To sign up, you need to create a company account and get it approved by partner universities before you can even post a job or get access to student resumes. Once your registration is accepted, Handshake will allow you to post jobs, build your employer brand, and manage your student network. It has a premium plan that allows you to recruit at scale with campaigns, enhanced employer branding, event check-in, analytics, and manage your talent pool, but you will need to contact Handshake for its pricing.
25. My Remote Developers: No Fees for Employers to Post Jobs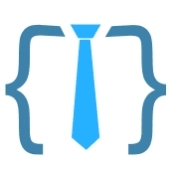 My Remote Developers is a recruiting platform that gives employers free access to 60 million global candidates. Aside from free job posting, you get a free hiring manager, instant chat, and interviews, including invoicing and time sheets for payroll. You can hire full-time employees, contractors, or professionals for a fixed-price project. There is a two-week risk-free trial on each hire, and $1 million insurance coverage is offered for free. My Remote Developers offers guidance for altering search practices or simply refining the type of candidates you are seeking.
26. National Labor Exchange: Post Your Open Job Free to State Workforce Systems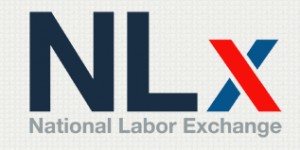 The National Labor Exchange (NLx) is a government-run job site that lets anyone post a job for free to state workforce systems. The NLx collects and distributes job openings from pre-vetted companies' career websites, state job banks, and federal jobs portals. Job feeds are refreshed daily and cross-posted on over 1,000 job boards if you provide a city and state location in your job post. NLx aims to help workers who were recently laid off and maybe desperate to find work before their unemployment benefits run out. It provides great exposure for your open job roles without having to pay for anything.
27. VetJobs

VetJobs is an employment support service that allows unlimited free job postings. It exclusively serves U.S. military service members, veterans, and reserve communities. Upon registration to become an American Jobs for America's Heroes (AJAH) partner, you can work with an exclusive Recruiter Connect team that will help you find the right matching for your open roles at no cost to you.
28. HotJobs.vet

HotJobs.vet is a self-service job board that allows you to hire military veterans in transition. You can post one job for three days for free (there's a coupon on its site to try it out). After the free trial, you can choose any of its plans that run from $29.99 to $299.99, depending on the length of time and volume of the job posting. You can also check out its resume searching plans that start from $199.99 to $599.99.
Take note that it doesn't offer resume viewing, and any communications between employer and job seeker are up to the two parties involved. HotJobs.vet also has a money-back guarantee policy for all purchases made within the first week.
Best Job Posting Sites With Free Trials
If there are job posting sites that are entirely free like Indeed, the next list of job boards only offers a free trial. Often, you are allowed to post one job on these sites to see how it works and, if you like it, that may cost you nothing. Most job applicants apply within the first 96 hours after the job is posted—giving you plenty of time to try a site that offers a 30-day trial.
After your first job post, you can choose to upgrade or switch to a free job posting site. Make sure you read the fine print during the trial period and cancel your free account by the due date so that you are not charged when the trial ends. Here are five of the best free job posting sites that offer free trials:
29. ZipRecruiter: Get a Free Trial of This Popular Paid Job Site

With a database containing over 30 million job seekers, ZipRecruiter is an online marketplace that you can rely on to match you with the best talent. It actively connects all types of businesses with potential job candidates through the web, mobile, and email services by sending job postings to the top 100+ job sites in just one click. Also, it has an invite-to-apply feature to fast-track your search for the most qualified talent.
ZipRecruiter tends to be better for entry-level roles rather than managerial ones. By signing up for a free account, you can post your open jobs for four days at no cost. Later on, you can choose between its two daily paid plans (monthly plans are available at a higher cost):
Standard Plan ($16 per job post daily): One job slot and unlimited candidate applications; your ad will be posted on ZipRecruiter and its partner job boards
Premium ($24 per job post daily): Everything from the Standard Plan; plus 25 monthly resume database downloads; premium placement to get up to two times as many candidates
*Traffic Boost increases placement for your job on ZipRecruiter.com, partner sites, and even in job alert emails. With it, your job is promoted for up to 30 days or until it receives 100 views.
30. MightyRecruiter: Post to Nearly 30 Job Boards

MightyRecruiter is a free end-to-end applicant tracking system (ATS) that offers one-click posting to 29 job boards and social networks for free—including LinkedIn, Glassdoor, Career Builder, and Facebook. It has over 200 customizable job description templates to choose from and a resume database to search for both active and passive job seekers that will fit your qualifications.
Aside from job posting, MightyRecruiter also offers candidate and referral management, candidate messaging, history tracking, and candidate ranking to help you hire the right talent. Paid services that offer additional features are also available, but you will have to contact MightyRecruiter directly to inquire about service level costs.
31. Wisestep: A Popular Job Posting Site for Social Recruiting

Wisestep is a social recruiting job board where you can post as many jobs and search through as many resumes as you can for free for 14-days. It helps fast-track your hiring process by broadcasting your open roles to major job boards (like Monster, Dice, and CareerBuilder), handling resume parsing (50,000 per month), auto-capturing candidate information that matches your requirements (20,000 AI matches per month), and establishing communication between you and potential hires.
It's best when you're looking for passive job seekers from a particular school, industry, or college. Wisestep even allows you to sync your hiring efforts with your current social network to get the word out about your job openings. After the 14-day free trial, you can choose between its Professional ($12 per user, per month) and Enterprise (for more than 50 users, custom pricing) plans.
32. Workable: Post Open Positions and Advertise Globally

Workable is an all-in-one recruitment platform that allows you to post jobs for free. It will get your job in front of 400 million candidates by automatically cross-posting your open roles to over 200 job sites—including Google, Facebook, and LinkedIn. You can review resumes from different job sites, as Workable collects and organizes them for you in your dashboard. You'll also get access to Workable's iOS and Android apps where you can screen resumes, schedule interviews, and evaluate candidates.
Workable also offers users the option to advertise jobs on its platform. By doing this, you'll get to take advantage of Workable's web traffic from countries around the globe. Aside from global exposure, you'll also have access to Workable resources (like 700+ job description templates, 390+ sample interview kits), expert HR advice, and 24/7 global support. It offers a free 15-day trial and you can choose from four plans:
Paygo: At $99 per job, per month, this self-service plan is suitable for occasional hiring.
Core: This plan is custom priced and is best for growing small businesses.
Growth: Just like Core, it is custom priced. It is best for medium-sized companies looking to hire at scale.
Premier: This is another custom-priced plan that fits the needs of large enterprises for top-tier recruitment services.
Job Posting Tips to Save Money and Maximize Recruiting Efforts
To get access to some of the free job posting sites online, you are required to sign up for an account as an employer. Some job boards ask for a credit card when you sign up, which means it is not going to be free. Here are two more tips for posting on a free job board or job posting website:
1. Obey Free Job Posting Site Rules
Free job posting sites typically have rules that you should follow so that you can post your job opportunities. For example, some require you to not post jobs that require the applicant to pay a fee or not post commission-only jobs (like Ladders). Also, others require you to mention if the role is remote (like Indeed).
2. Advertise on Free Job Boards Only When Needed
Keep in mind that when you post jobs for free, it will be near the top when you submit it, but eventually, it will fall further and further down in the list of search results. If you need to find the job you posted after a while, you have to use a popular job title and the right keywords. This will not happen if you pay to advertise the job posting and receive more quality applicants.
Sometimes paid job ads result in more applicants, even more than you need since many of them cross-post your job to other job boards. Paid ads can make your open job role stand out to job seekers. Some even help you narrow down the list of applicants with screening questions and pre-hire tests.
For example, Indeed's Sponsored Jobs give your postings premium placement and candidates get Job Alerts when their skills and experience align with your posting. (Screening questions and online testing is available in the free service.) That can bring you more qualified applicants. Sponsored Jobs start at just $5 per day and, similar to Google Ads, you only pay when people click on your posting.
Bottom Line
Most free job posting sites cross-post open jobs to more than one job board, including popular ones like Indeed and ZipRecruiter. It widens your net, creating a greater opportunity to capture strong candidates. Many employers keep track of all their job postings using an applicant tracking system (ATS). An ATS monitors which jobs are posted where, gathers applications in one place, and shows which free and paid job posting sites are providing you with the best candidates possible.