Free job posting sites can be just as effective as paid job boards when searching for your next best hire. We found 32 sites offering entirely free job postings across industries and job types and organized them in two categories. And, we'll share tips and hints throughout to save you money while finding qualified job seekers online.
Best Overall Free Job Posting Sites for Businesses
The most popular free job posting sites often also have paid advertising options or sponsorships to increase the number of views on your free job listing. Otherwise, you can post links to jobs for free on your Twitter feed, Facebook pages, and company website as well. Pay close attention when you sign up that you don't end up choosing a paid plan. If the site asks you for a credit card, it could be a brief free trial or a paid option.
Let's start with the best overall free job posting sites:
1.Indeed: Best Free Job Posting Site

Indeed is currently the world's largest job-search engine with over 250 million job seekers and its top-rated by our readers too. You can post jobs on Indeed for free and use its free applicant tracking system to keep track of candidates, resumes, interviews, and more. Job seekers can (and many do) apply via mobile app.
Although you can post jobs and manage candidates for free, you can improve visibility when you sponsor job postings at $5 per day. You may also choose to simply design your hiring campaign and let Indeed set an effective budget. Indeed also makes it easy for you to view and screen resumes, test applicants, and keep track of candidate communications and interviews. First-time users get $50 in free Job Sponsorships (aka advertising) credit.
2. Wisestep: A Popular Free Job Posting Site for Social Recruiting

Wisestep is a social recruiting job board where you can post as many jobs and search through as many resumes as you please for free. It's best when you're looking for passive job seekers from a particular school, industry, or college. Wisestep also allows you to sync your hiring efforts with your current social network to get the word out about your job openings. It supports more than 40,000 clients.
3. Ladders: Post Free Management & Executive Jobs

Ladders gives you 20 job postings and unlimited resume searches for free. It started out designing for roles with salaries of $100,000 and higher, making it a logical place to find managers and executives. Today, it accepts most professional job postings with salaries higher than $40,000 and it has over 240,000 six-figure jobs posted at any given time. Pricing is straightforward:
FREE – up to 20 job posts, with limited access to search and candidate profile data.
For $199 per month – Get access to our full database of professionals with 50 candidate emails/month and a one-time job post promotion credit of $50.
PROMOTED JOBS (Single) – $397 – Great prices on promoted job packages with proven benefits.
FULL ACCESS – $597 per month – Get access to our full database of professionals with no limits on searching, job posting, or contacting candidates.
ENTERPRISE PLAN – Tailored plans for multiple licenses. Maximize candidate reach, analyze team performance, and elevate your brand.
4. SimplyHired: Share Open Jobs on Over 100 Job Boards Free

SimplyHired is a job search engine that aggregates job postings and resumes. Post your job for free on SimplyHired (which uses Indeed to manage its job postings) and it's shared on over 100 job boards. You will receive an email notification each time an applicant applies on SimplyHired.
Note that the free service does not apply to job sites, all staffing agencies or certain other types of jobs are at SimplyHired's discretion. Terms, conditions, quality standards, and usage limits apply. The STARTER level is $199 per month, the SMALL BUSINESS level is $299 per month and the PROFESSIONAL level is $1,599 per month.
5. JobSpider: Free Job Posting Alternative to Craigslist

JobSpider.com is FREE to employers and jobseekers. There is no charge to post a resume, post job(s), search through the resumes, search through the jobs, or create a job alert. Note that this site was created after its owner got frustrated with Craigslist and the number of job scams that were found there. These days you have to pay to post jobs on Craigslist. JobSpider is a good online alternative; it's great for employers looking to search and view resumes and has over 100,000 job seeker resumes at any given time to check out.
6. PostJobFree: Access to a Free Resume Database

PostJobFree site acts as a feeder for the larger job boards, meaning that whatever you post here is usually also picked up and cross-posted to other job boards like Indeed and ZipRecruiter. You can post for free on its basic site, as well as search its resume database at no charge. About 1.5 million jobs are posted on this site each week. Note that not all jobs are grabbed by the larger job boards, such as ZipRecruiter, but most are. Post Job Free has a variety of pricing options including Free, $29, $59, $99, $199, and $399.
7. JobInventory: Post Jobs by State Under Free Account


JobInventory aggregates posts from various other job boards, similar to Indeed. Its interface is not very high-tech and you're required to sign up for an account before using it. That's because JobInventory wants to verify each job is legit before posting it for their job seekers. Jobs can be added by state, which is nice when you're seeking local job applicants or can't offer relocation. JobInventory operates a free platform.
8. Hubstaff Talent: Free Postings to Find Full-Time & Contract

Hubstaff is a newer player in the job posting field. Its core software tracks employee time. However, it offers free job posts for full-time employees and temporary or contract roles for freelancers. That makes Hubstaff Talent a great place to look for both kinds of talent, as it gets over 90,000 monthly visitors. Pricing information has four levels: Free, Basic ($7 per user, per month), Premium ($10 per user, per month) and Enterprise ($20 per user, per month).
9. Jobvertise: View Up to Three Free Resumes Daily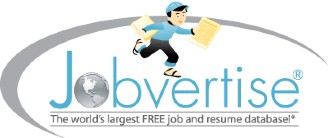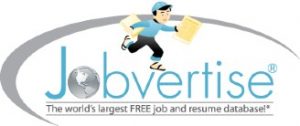 Jobvertise, like many of the free job boards, is designed to help you promote and advertise your job postings with paid plan options (which include "Starter" at $29 a month, "Standard" at $59 per month, and "Pro" at $89 per month). Nonetheless, it offers free job postings and free resume views in the Free plan with the only restriction being that you will only have five days to view the online job applications for your jobs. It supports recruiting for half a million employers with over a million job seekers on its site.
Job Sites That Offer Free Trials
Unlike Indeed and the free job posting sites above, this next list of job boards lacks a free plan—they only offer a free trial. Often, you can post one job on these sites to see if you like it; that may cost you nothing. In fact, most job applicants apply within the first 96 hours after the job is posted, and only 3% of job ads are still up by Day 10—giving you plenty of time to try a site that offers a 30-day trial.
After your first job post, you can choose to upgrade or switch to another free job posting site. But make sure you read the fine print during the trial period and cancel your free account by the due date, so you are not charged when the trial period ends.
1. ZipRecruiter: Get a Free Trial of This Popular Paid Job Site

With a database containing millions of job seeker resumes, ZipRecruiter earns solid reviews with affordable job posting options and job seekers sourced from third-party job boards. ZipRecruiter tends to be better for entry-level roles rather than managerial ones. Active job slots cost $249 per month but it often has free trial promotions—so be on the lookout for a chance to try before you buy.
2. Glassdoor: Find Professional Talent in 30-Days Free

Like Indeed, Glassdoor is another top-rated job posting site that all employers should be using for no other reason than to manage online company reviews. But, it also has a professional job board you can try out for 30 days. Paid plans cost $549 per month for five job postings and include a mobile app that makes applying for a job easier.
In fact, Glassdoor has really expanded its services to cater to employer clients, not just via recruiting, but also by offering a knowledge suite around recruiting with templates, datasheets, and webinars. See how Glassdoor and Indeed compare side-by-side for job postings, recruiting resources, salary tools, and online company reviews.
3. MightyRecruiter: Post to Nearly 30 Job Boards


Boasting 17 million resumes, MightyRecruiter is an aggregated recruiting platform where you can cross-post to multiple job boards at once entirely free for 30 days—including LinkedIn, Glassdoor, and Career Builder. Free accounts post to 20+ job boards, while paid accounts, starting at $189 per month, post jobs to over 100 sites. It also has a resume database to search for passive job seekers.
Free Job Posting Sites for Hourly Employees
If your business hires hourly employees, like those who work in a café, restaurant, cleaning service, or retail store, you might want to try one of these free job boards. Unlike Indeed, where job seekers post their resumes, many of the hourly job posting sites let job seekers apply using only an online application form. Many provide a mobile app.
The next three free job posting sites are great for finding workers to fill hourly jobs:
1.Homebase: Free Job Posting & Applicant Tracking

Homebase makes it easy to set up your hourly job postings for roles like waitstaff and retail clerks by providing starter job descriptions for common hourly roles. It gives you a career page for your website and posts your open jobs to multiple job boards. Its mobile app makes candidate communication and new hire onboarding easy too. Pricing for Homebase includes for four basic tiers:
BASIC – Free for one location
ESSENTIALS – $19.95 per month, per location
PLUS – $49.95 per month. per location
ALL-IN-ONE – $99.95 per month. per location
Read our Homebase user review to learn more.
Free Job Posting Sites for Developers & Tech
Need a mobile app or a new website? In addition to Indeed, the two job posting sites below are where you'll want to look for part-time or full-time web managers, software developers, mobile app creators, or other technical roles. While other great talent can be found on these sites, they're best known for helping companies fill technical job openings.
1.AngelList: The LinkedIn Alternative That's Free for Job Posting

AngelList is the LinkedIn of the tech startup world; it is growing in popularity with nearly 2 million active candidates, including developers and designers. Recruiting tasks like posting a job and hiring a candidate are free through the site—making it a great option for small businesses looking to find IT developers, website designers, and technical staff.
AngelList is totally free to post a job. You will need to create a profile for your startup first, but the entire set up process is free.
2. Scouted: Pay for Top Candidates Upon Hire

Scouted allows you to post your jobs for free and you don't have to worry about paying until you hire someone. That means no risk for you—if you post a job and find no candidates to hire, it costs nothing. Scouted provides candidates scouted from over 500 schools, with graduates having up to five years of experience across 150 majors and average SAT scores of 2180. You'll know you're getting the best of the best.
Pricing for Scouted is a little involved. It is $499 for unlimited candidates per month: Through June 30, 2020, Scouted will offer you unlimited access to all candidates who have expressed interest in any roles you post on our platform at the discounted rate of $499 per month. No fees for hiring a Scouted candidate, no tiers, no long-term commitment. Cancel any time. Note the no-frills pipeline does not provide Scouted's standard AI-powered and account manager-curated candidate rosters.
Scouted Traditional Offering
FREE: Scouted is no harm, no foul. It is completely free to post roles, free to review candidates, and free to interview them. Only upon hiring a candidate will Scouted then charge a rate of 20% of the role's first year salary.
Scouted No-Frills Pipeline
Scouted Pro: Post up to two jobs per month and receive up to 50 candidates per role. $5,000 per annum.
Scouted Plus: Post up to 4 jobs each month and receive up to 100 candidates per role. $8,000 per annum.
Scouted Premium: Post as many roles as you like and receive an unlimited number of candidates per role. $15,000 per annum.
Scouted White Label Candidate Curation Offering
Scouted Pro: Have resumes for up to five roles reviewed and screened over 12 months. $9,000 per annum.
Scouted Plus: Have resumes for up to 10 roles reviewed and screened over 12 months. $16,000 per annum.
Scouted Premium: Have resumes for up to 25 roles reviewed and screened over 12 months. $35,000 per annum.
Free Job Posting Sites to Find Freelancers
If you need part-time, one-off, on-demand help, or perhaps someone consistently for a set number of hours a month, remote and freelance websites can be an incredible option at economical prices. You can also find good IT help here, as well as human resources, recruiting, accounting, and project managers. Most of these websites, including Indeed, make it free to post and hire remote workers and freelancers.
On the sites below, you pay the freelancer's wages through the website. Sometimes the freelancer pays a finder's fee as a percentage of wages on their end. Or, you may pay a percentage (2% to 10%) on top of the freelancer's invoice once a job, project, or milestone is completed. If you want to hire someone as an employee rather than a freelancer, you may be asked to pay a fee to the freelance website you found them on, similar to a finder's fee.
Here are eight freelancer sites that let you post open gig roles for free:
1.Fiverr: Projects Starting at $5 per Task

Fiverr allows you to post your gig for free. For example, if you need someone to do data entry, or answer your phones at lunch, you may be able to get it done for as low as $5. You don't pay to post the job—but you do pay a percentage rate to Fiverr in addition to paying the freelancer who will send you an invoice.
2.Upwork: Screen Freelancer Ratings & Post Jobs

Upwork is the behemoth of the online freelance marketplace. With no fee to the employer for posting, you are able to post jobs, track time, and manage contracts easily. You can also put parameters on your jobs so that you only see the right applicants—based on ratings, location, or work experience. Here's our complete review of Upwork. Pricing for Upwork has three tiers: "Free," "Plus" which is $49 per month and "Business" $849 per month.
3.Guru.com: Find Technical & Design Free

Guru is the technical and design hub for online freelancers. Like other freelance websites, it is free to post and you'll find qualified applicants quickly. Guru has tools to help you find the "diamond in the rough" to bid on your job. You will likely receive overseas applicants as well.
Like many freelance websites, Guru provides an escrow account to protect your funds until work has been completed. Pricing information includes three tiers: "Free," "Builder Plan" $14 per user, per month and "Expert Plan" $244 per user, per month.
4.TopTal: Share Freelance Jobs With Vetted Talent

TopTal can be worth it if you are looking for top technical, engineering, or design talent and want a "try before you buy" option. You can work with up to five freelancers on a trial basis and only pay if you are satisfied and ready to hire the person. You will need to provide a $500 deposit, but if you hire one of its freelancers, that deposit goes toward your first freelancer invoice. If the trial period doesn't work out, your deposit is refunded.
5.Giggrabbers: Post Open Gigs & Crowdfund

Giggrabbers is a newer freelance website that's great for startups. The freelancer pays a fee, not the employer, so you know you're getting motivated talent. In addition to freelance workers from around the world, you can also submit your freelance project for crowdfunding to help support your work directly through the Giggrabbers site.
It is free to create an account and to post projects. Freelancers or "giggrabbers" can also create an account free of cost. However, freelancers are charged a fee of 9.5% of the total cost of an awarded project.
6.Freeeup: Post Hourly Projects for Self-employed Workers

Freeeup is free for employers to find self-employed international workers that pay between $5 and $75 an hour to complete projects and tasks. Its freelancers have expertise in high-demand job roles such as ecommerce, website marketing, and selling on Amazon.
7.AileenSoul: Post Artistic & Creative Jobs Free

AileenSoul is a cool and completely free job posting site where you can find freelancers and artists in addition to employees. It's free to post jobs once you create a profile on the site as a business or a recruiter. And even the recruiter profile is free—making it a great option for startups and new recruiting firms doing a lot of initial hiring.
Free Niche Job Posting Sites
There are a surprising number of free job posting sites for niche audiences and different business models. Below are a few that might suit your specific hiring needs at no cost while supporting underserved communities of talent like veterans, the disabled, work-from-home moms, and college students.
1. Internships.com: Post Summer & School-year Internship Jobs


As its title indicates—this is a job site to post internships. You'll get access to eager students who can fill part-time and short term roles and you may find they grow into full-time employees once they graduate. Internships.com also provides helpful guidance on how to hire and manage an intern. You can post internship jobs for free and support college students with on-the-job work experience to further their education.
2. My Remote Developers: No Fees for Employers to Post Jobs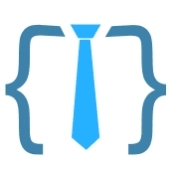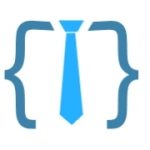 My Remote Developers have been a part of the evolution during the last five years, where there's been a 44% increase in remote work, overall. You no longer have to pay relocation fees or find someone local to fill critical web design and marketing job roles. My Remote Developers promotes free access to 60 million candidates, globally, and offers guidance for altering search practices or simply refining the type of candidates you are seeking.
If you choose to buy into a more engaging service package, then you have options on how you pay, via direct hires, contractors or through a fixed-price. You can work on a model that is perfect for you. There is a two-week risk-free trial and $1 million insurance coverage offered for free.
3. National Labor Exchange: Post Your Open Job Free to State Workforce Systems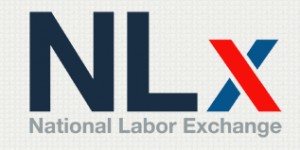 National Labor Exchange is a government-run job site that lets anyone post a job for free to state workforce systems. You'll often find workers who are recently laid off and may be desperate to find work before their unemployment benefits run out. Jobs are indexed and cross-posted on over 1,000 job boards if you provide a city and state location in your job post.
4. Learn4Good: Post Jobs to College Students for Up to Six Months Free

Learn4Good is an educational website that offers a job board for students. It's processed over 3 million jobs. While it isn't completely free, you can post up to 20 jobs in a six-month period for free and receive emails and phone calls from applicants. Plus, you can view college student resumes for free. That's helpful when you're searching for your next hire in fields like engineering, cybersecurity, logistics, or SEO marketing.
5. Hire Veterans First: Job Site for Veterans


It's a well known fact that veterans receive extensive training in the military on leadership. This training makes them an excellent choice for supervisory and managerial roles. Hire Veterans First is free to post jobs. It's self-service but lacks any resume viewing options. If you're looking to hire a veteran for your open position, consider posting that open job on this site dedicated to matching military veterans with civilian job openings.
6. Virtual Vocations: Find Remote, Home-based Employees

Virtual Vocations provides employers with a free employer job portal that gives hiring managers access to over 900,000 job seekers if your company is open to hiring remote workers and telecommuters. On this virtual job board, it's the job seekers who sign up and pay $15.99 per month to access the site and find open jobs. It's free for businesses to post jobs and you can even set it up to accept job feeds from your recruiting software.
7. Wahve: Post Jobs for Seasoned Experts


Wahve is a job posting site where you can find vintage talent with expertise in accounting, HR, insurance, and more. It works more like a freelance website where these seasoned experts are hired by you as a contract-worker, not an employee. Nonetheless, if it's an experienced industry pro you want, Wahve is a great option. Just contact Wahve to share the kind of expertise you need.
8. ExpoTor: Event, Trade Show, and Marketing Jobs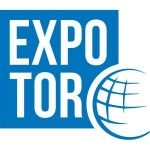 ExpoTor job site is unique to the Expo industry in that it specifically provides talent for individuals in the event and marketing disciplines, such as staff to work your trade show. It also offers other event and trade show services, like product and event listings. But if you're looking for talent in the marketing and event industry, you can post a job there for free (note that the "Premium" service is 29.90 euros per month).
9. Handshake: Firm Up Campus Recruiting Efforts With Free Job Ads

Handshake is new to our list this year. With over 500 university partners, it's great for finding educated grads in fields like engineering, marketing, operations, sales, and HR. We're impressed with Handshake's philosophy of giving businesses and recruiters access to post jobs and employ college grads for free. It also lets you participate in campus events like career fairs.
Handshake has a standard free product that allows you to post jobs, register for events, and register for career fairs. They do not believe in charging for job postings, or access to universities, so there is no cost associated. To sign up, you need to create a company account, and each user will sign up individually and link to that account.
If you're interested in the Premium partnership, which includes functionality that allows you to recruit at scale with campaigns, enhanced employer branding, event check-in, and analytics, you will need to contact Handshake directly.
Job Posting Tips to Save Money & Maximize Recruiting Efforts
Some free job posting sites require you, as an employer, to complete an online application. Others simply require you to abide by their rules, such as not posting jobs that require the applicant to pay a fee or not posting commission-only jobs. And if the job site asks for a credit card when you sign up, it's probably not going to be free. Here are a few more tips for posting on a free job board or job posting website:
Obey Free Job Posting Site Rules
Free job posting sites typically have parameters around what you can post; so make sure to abide by their requirements. For example, although Indeed does not limit the number of jobs you can post for free, it has specific requirements for posting commission-only jobs. For example, Indeed requires that commission-only jobs clearly identify themselves as such, so as not to mislead job seekers.
See the example below of a free job posting on Indeed for a commission-only job:
Advertise on Free Job Boards Only When Needed
Keep in mind that when you post jobs for free, your job post will be near the top when you submit it, but each day it will fall further and further down in the list of search results. Users can still find the job if you've used a popular job title and keywords. But unless you pay to advertise the free job posting, your job listing will drop down in results over time. That's why many of the free sites have advertising options you can use if your free job posting doesn't provide enough quality applicants. In fact, sometimes paid job ads result in way more applicants that you need.
If you are ready to make an investment to increase the number of candidates who apply for your job, paid ads might be your answer. Many of them cross-post your job to other job boards. Paid ads can make your open job role stand out to job seekers. Some even help you narrow down the list of applicants with screening questions and pre-hire tests.
For example, Indeed's Sponsored Jobs give your postings premium placement and candidates get Job Alerts when their skills and experience align with your posting. (Screening questions and online testing is available in the free service.) That can bring you more qualified applicants. Sponsored Jobs start at just $5 per day and, similar to Google Ads, you only pay when people click on your posting.
Bottom Line
The good news about free job posting sites—beyond the fact that they have no cost—is that you can post open jobs to more than one, which widens your net and creates a greater opportunity to capture strong candidates. Many employers keep track of all their job postings using an applicant tracking system (ATS). An ATS tracks which jobs are posted where, gathers applications in one place, and shows which free and paid job posting sites are providing you with the best candidates possible.