If you are thinking about starting a brick-and-mortar small business, with a physical location and building, then you need to understand how building and zoning codes are going to affect you. If you don't, you may get lucky and have no zoning problems at all. But the more likely scenario is you will end up paying a pretty penny in fines and may even be forced to shut down or change your business location to a properly zoned area.
Here is what you need to know to about zoning and your small business.
Do you need more personal advice on zoning laws and other legal questions? Rocket Lawyer offers support to get your business up and running and keep it in good standing with ongoing compliance support. Click here for a 7 day free trial. 
Zoning Restrictions
What are Zones exactly?
Every piece of property is zoned, from farmland (agricultural) to shopping centers (commercial). In other words, every piece of land has a certain set of restrictions on what kind of buildings can be put there and what kind of operations can be conducted. For example, most people do not want a retail store right next to their house, which is why housing districts are generally "zoned residential," meaning that commercial companies cannot just buy property and set up shop. The point is that zoning regulations will impact your business, whether you are looking to open a retail store or whether you just want to start a home-based business.
The First Step: Find Out Which Zone You are In
Finding out which zone your business will be in is important, because it may affect whether or not you can actually start a business at your proposed location. Thankfully, finding your county's zoning may be the easiest part of navigating these codes.
Here is what you need to do:
1. Search for your County's zoning map online
The first thing is to find the GIS mapping system of the appropriate jurisdiction for your county.  Many counties and cities are offering these online today, and all you have to do is find the right maps and layers. You can often do this by typing "zoning for your county name" in Google. Find the piece of property or land you are interested in and see what the zoning designation is.
Here's a quick cheat sheet:
Residential –

Have to apply for a Home Occupation permit, or something similar to run business out of home. No commercial buildings allowed.

Commercial

– Allowed to erect buildings for business and conduct business operations

Industrial

– Can erect buildings for certain businesses and conduct business operations with higher noise levels and waste

Agricultural –

Generally, for farming. Restricts non-agricultural use and development.

Historical

– Mostly homes or building districts over 50 years old. Allow businesses, but have to keep buildings as intact as possible and only certain changes and renovations can be made.

Aesthetic

 – Most prominent in cities. Allows some businesses, but requires buildings and businesses to abide by certain color schemes, landscaping requirements, building restrictions (decks, etc), and more.
Sometimes, a property may have multiple designations, like Residential-Commercial or Commercial-Residential, which allow owners or occupiers of the opportunity to use it in either way.
2. Visit a county recorder's office
Sometimes, searching online is not enough. For example, home occupation permits will not be available for every occupation.  If you are a welder, like my father, you cannot just decide to start your business in a historic neighborhood. That's when you have to take action and do some digging. Visiting a county recorder's office to check the covenants for a neighborhood will save you a headache if the subdivision restricts business operations within its boundaries.
3. Don't forget to check your sign ordinances
Most cities and counties also have separate sign ordinances written into the zoning code that you have to comply with, even if you are in a commercial zone. If you are considering space in a historic office building, the modern sign that you've designed for your brand may not be allowed.   Sign companies consult these codes when applying for permits, but you should too before signing leases or purchase agreements. Check with your county recorder and zoning committee for more details.
If your proposed location is correctly zoned for the business you are considering, then so far so good. If not, then you will need to find another location.
Building Codes
Now that you've navigated the zoning codes, it's time to talk about building code.  Zoning codes are created by jurisdictions themselves, usually based on what has worked in those specific areas in the past (ie. lots of businesses here in the past .  Building codes are all based on one document, the International Building Code (IBC), under the direction of the International Code Council.  Divided primarily between commercial and residential codes, the IBC serves to maintain construction and safety standards.
So how do building codes affect my small business?
The main point to be stated upfront, is that you cannot just build whatever building you want or make whatever changes you want for your business. You are going to be regulated. Building codes are adopted by state building code associations and enforced down through the various jurisdictions.
Let's say you are leasing some commercial space to start a retail store and want to put in some dressing rooms. Before you do, you have to check building codes, because they may not allow it. Or, they may have detailed requirements regarding how the changes are made and to what specifications. Commercial leases often allow for minor construction to take place, such as moving a wall if you are leasing more than one space.  However, you must consult building codes to double-check that the use for which it's zoned allows you to make those changes.
Don't forget the Americans with Disabilities Act
One example of this, is how all new construction in buildings must conform to the Americans with Disabilities Act standards. This Federal law requires businesses with certain characteristics to have certain physical features, such as ramps for wheelchairs and aisles that are more than 3" wide (for wheelchair accessibility). Check the jurisdiction's permit database to see if any construction has been done on your space since 1990, when the ADA went in effect.  If not, you or your landlord may be responsible for bringing the space up to code.
Check for Open Permits
You may also be responsible for finishing any open permits on a property, whether you lease or buy.  This depends on the zoning, the building code, and even the jurisdiction. The answer may not be obvious online so make sure to check with building/property owners (if leasing) and your local zoning commission before making any assumptions.
When You Can't Find the Answers
If you've combed through all the databases and still aren't sure what you can or can't do, it's time to make a phone call or take a trip to an office.  Most planning and zoning offices have analysts available during business hours to answer questions about permit applications.  Some jurisdictions will also have record centers available, where a technician can answer questions and even do the research for you.  Never hesitate to ask a question. Not asking questions upfront will lead to more headaches, wasted time, and unnecessary spending down the road.
To Sum Up: Find Out What Zoning Laws Apply to You
Before you get too far along with your small business dreams, you have to do the practical work of seeing whether your proposed property or building will even work. If you don't check and do your homework early on, your business will suffer or maybe even be forced to close down the road.
Don't forget to check out Rocket Lawyer for all your online legal needs.
About the Author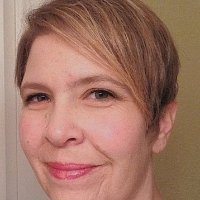 Hattie James is a writer and researcher living in Boise, Idaho.  She has a varied background, including education and sports journalism. She is a former electronic content manager and analyst for a government agency.  She recently completed her MBA and enjoys local ciders. Tweet at Hattie: @hejames1008.  Find her on Linkedin at: https://www.linkedin.com/in/hejamesmba.