A business plan writing service is a team of business experts that take your ideas & numbers, combine it with some of their own research and produce a professional, well-formatted business plan. We looked at the 3 top business plan writing services and compared their features and pricing. See our recommendation below along with a detailed comparison of the 3 services:
Best Business Plan Writing Service for Small Businesses: Wise Business Plans
We recommend Wise Business Plans because, at a modest price, they not only write your business plan but will give you financial advice.
Best Business Plan Writing Service Comparison Table:
Starting Price

$1,650

$5,000

$445

Business Plan Types

Bank Plans
Investor Plans
Franchise Plans
Nonprofit Plans
Startup Plans
Visa Proposals
Powerpoints

Bank Plans
Investor Plans
Franchise Plans
Nonprofit Plans
Startup Plans
Powerpoints

Bank Plans
Investor Plans
Franchise Plans
Nonprofit Plans
Startup Plans
Powerpoints


Do All Writers Have MBAs?

Yes

Yes

Some, but not all

Do they also consult your business?

Somewhat, they can provide financial advice and recommend funding, but there's no legal help

Yes, they will help develop your unique selling proposition, solve legal/compliance issues and even recommend funding

No

Turnaround Time

7 to 14 days

2 to 4 weeks

7 to 10 days

Reputation

Positive

Positive

Positive

Learn More
Why We Recommend Wise Business Plans As The Best Business Plan Writing Service For Small Businesses

Most small businesses seek the expertise of a business plan writing service to help get their proposal ready for a bank or investor, or to get their ideas and financials organized for their own sake. While you probably don't need a bottom-up "re-envisioning" of your business, you do want your financials to be scrutinized by experts. This is why we recommend Wise Business Plans.
They're not just a service that copies your numbers and reformats them as a business plan. Nor are they a service that challenges you from every angle. Wise Business Plans strikes a balance of holding onto your ideas, but improving them and/or suggesting changes where the experts see fit. While pricing varies by project, it typically ranges from around $1,650 to $5,000, so they can usually fit the budget of most small businesses.
When To Use Optimal Thinking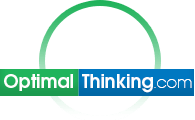 Optimal Thinking is a business plan writing service that will also get your business into shape. Consider this service if you want a high level of consulting or have unique issues to work out. Optimal Thinking works very closely with clients and utilize the first-hand knowledge of many different industry experts to write you a killer business plan. The downside is the cost. Starting at $5,000 and costing as high as $30,000, this is not exactly pocket change for a small business.
When To Use Bargain Business Plans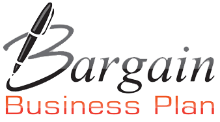 Not everybody needs business advice. Sometimes you just need somebody to take your ideas and numbers and turn them into a professional, well-formatted business plan. This is where Bargain Business Plans comes in. Starting at just $450, you can get a plan written by experts who know exactly what banks and investors like to see.
How It Works
One of the most common reasons for writing a business plan is to secure funding from a bank or investor. When you apply for a loan at a bank, for example, you need to provide very specific financial information laid out in a particular way. For investors, you have to do this and go into depth about your unique selling proposition and potential for growth. Working with a business plan writing service is an easy to way to ensure you're getting all the information you need and that it's packaged nicely.
Another reason to write a business plan is for help internally. Whether you're a non-profit, franchise or independent startup, a business plan can help you better understand the market you're getting into, outline your daily operations and determine your steps to growth.
Contrary to what you may expect, all 3 services we reviewed offer the full range of business plans. How they differ is the level of consultation you receive. Bargain Business Plans will translate your ideas to paper with minimal influence from writers whereas Optimal Thinking will challenge your ideas and seek to improve them wherever possible. Wise Business Plans falls in between.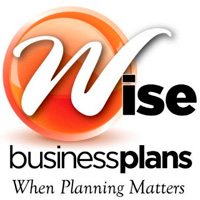 The process begins with a questionnaire where you'll outline your business and the type of business plan you need. After that, an initial phone call with a writer will layout most of the details, along with ongoing communication via phone or email as the plan develops. You should have your business plan delivered in about 7 to 14 days.
Throughout your discussions, Wise Business Plans can offer financial advice. They'll also speak bluntly about areas that need improvement and even recommend taking a step back if your ideas are inconsistent or unrealistic. In other words, you'll get a certain level of consulting, although it's mostly financial.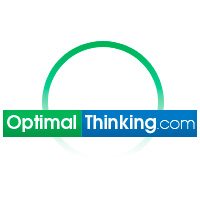 With Optimal Thinking, there's consulting on pretty much every angle of your business plan. Optimal Thinking will reject your business at the very start if they don't think you'll be successful. If you are accepted, they'll start by fine tuning your unique selling proposition, which is the unique advantage that makes your business stand out from the competition.
Optimal Thinking can also advise on compliance or potential legal issues and even suggest sources of funding. They have access to a huge "senior executive network," which includes industry experts from which they can gain first-hand knowledge, as well as potential investors.
When you sign up, the process begins with a set of questions and continues over email. Unlike the other services, there's no phone communication. The reason being is to keep everything clear in writing. Plans are usually completed in 2 to 4 weeks, although it can take longer if your business isn't all that well prepared. There's also rush jobs available for an extra fee.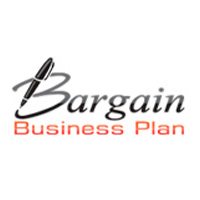 Like the other services, the process begins with a questionnaire. It proceeds with a "main" consultation over phone or email where most of the details are hashed out, then continues with correspondence as needed. Bargain Business Plans is the fastest service, with most jobs completed in 7 to 10 days (or 10 to 14 days for their "Optimum Package.")
As you probably guessed, you don't get nearly as much consulting from Bargain Business Plans as you do from Optimal Thinking or Wise Business Plans. Their job is to take your ideas and translate them to paper, not to challenge your ideas or suggest areas of improvement. The end product, however, is a high-quality business plan. Their website asserts that all plans are 100% custom written (without use of templates or software) and that they undergo unique industry and market research for each business.
Pricing
Here's where difference between these services really shines through. Bargain Business Plans starts at just $445 while Optimal Thinking starts at $5,000. Wise Business Plans is in the middle, with a starting price of $1,650.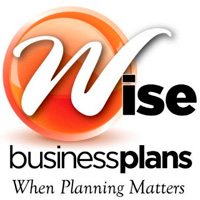 Pricing varies a lot depending on the type of plan you need and the amount of research you bring to the table. Because they're more technical in nature, bank plans are on the cheaper end and closest to the $1,650 starting price. Investor plans and startup plans, on the other hand, can cost a few thousand dollars. Although there's no high cap, most plans do not cost more than $5,000.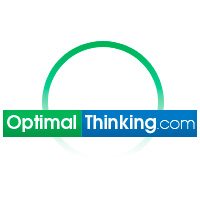 Like Wise Business Plans, pricing varies depending on the type of plan you need and the amount of research that needs to be completed. A business that has all their numbers together may purchase a plan for as little as $5,000. More extensive projects, however, can cost as much as $30,000.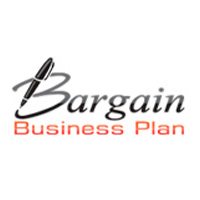 Bargain Business Plans has 3 different packages with standardized prices:
The Bargain Package ($445) is a bank & SBA ready business plan with 3 year financials.
The Economical Package ($700) adds investor coverage and gives you financial projections for up to 5 years.
The Optimum Package ($950) gives you enhanced formatting, with color charts and tables, a custom logo and a supplementary PowerPoint presentation.
Reputation
All three services have positive reputations. Based on user reviews from Google, Yelp and the Better Business Bureau (BBB) we were able to gauge customer satisfaction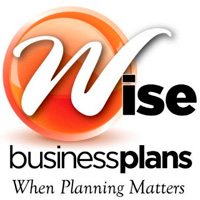 Wise Business Plans has all positive reviews on Google and the Better Business Bureau (BBB) website. Customers referred to the staff as knowledgeable, approachable and prompt, with fast response times.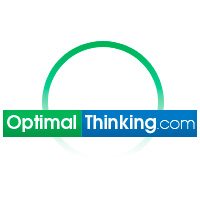 While there aren't any reviews for their writing service, I did find two glowing Yelp reviews for their business coaching service. From what they say, Optimal Thinking lives up to their claim of being one of the most knowledgeable business consultants out there.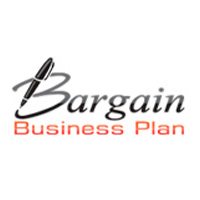 Bargain Business Plans has all positive user reviews on the BBB. Customers were happy with their business plans and noted having a strong back and forth with writers.
The Bottom Line
Given the higher degree of consultation than Bargain Business Plans, but the considerably lower price than Optimal Thinking, we feel small businesses are most likely to be happy with Wise Business Plans. Along with professional writing, you get a degree of financial consultation – all without breaking your budget.