Janette Novak is a business journalist who primarily writes about starting, marketing, and growing online businesses. As a seasoned business consultant, she helps entrepreneurs and business leaders develop winning marketing and business growth strategies. She previously served as the Executive Vice President & Chief Marketing Officer for an international leader in professional development and business training. Janette owns a small business marketing and communications consulting agency in Northern Arizona. She has extensive experience helping a wide variety of business professionals in all types of industries. Janette is also a personal growth author and popular personal development blogger. Janette has a B.J. and M.B.A, both from the University of Missouri. When not talking about online business, she enjoys taking long road trips and exploring National Parks.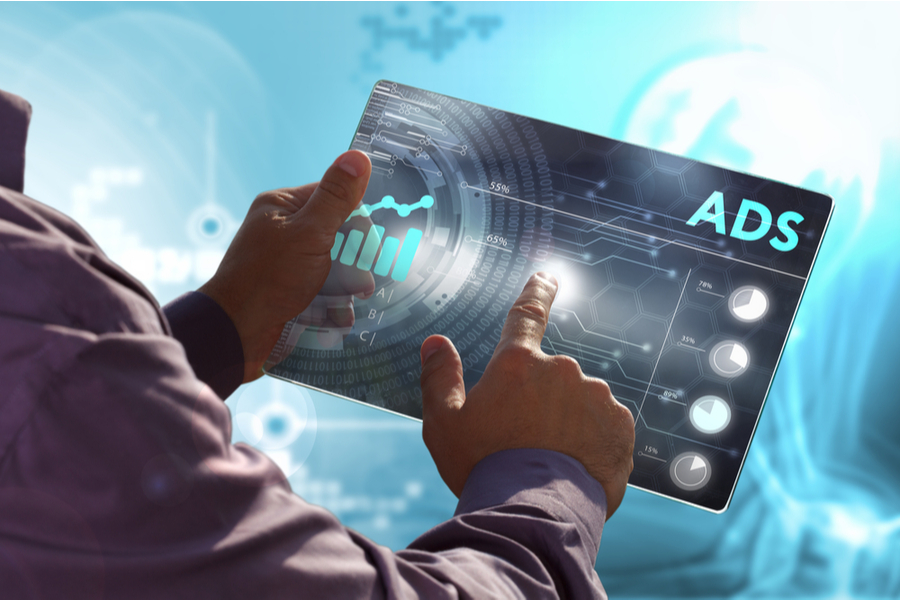 May 20, 2020
Which Is the Best Ad Network for Bloggers? 5 Hands-Down Top Options
A popular way to make money blogging is to join an ad network. Yet, there are so many network options available, it can be difficult to know which is the best ad network for you. We've done an extensive evaluation of all the options available today to find the very best ad networks for bloggers. The right network for you will depend on whether you're just starting out or already have more than 100,000 page views per month, or fall somewhere in between. After conducting a thorough review of all the options—and looking at hundreds of real-life bloggers' income reports—we found the five top ad networks for bloggers are: MediaVine: Best overall ad network for bloggers with 50,000 to 100,000 sessions per month Google AdSense: Best for beginners and those with less than 10,000 page views per month Ezoic: Best for bloggers with 10,000 to 50,000 page views per month AdThrive: Best for those with over 100,000 page views per month Media.Net: Best Google AdSense alternative for bloggers with less than 10,000 page views per month How Ad Networks Work An ad network works directly with advertisers on your behalf, handling all the details regarding advertiser negotiation, ad creation, and ad management. When you join a network, you'll be given code to place on your website—often through an easy-to-use plugin—that determines where ads will appear on your blog. In most cases, you have some control over where the ads appear as well as how many ads are posted on your site. As an ad publisher, you receive a portion of the fee that the ad network receives from the advertiser. How much you earn depends on a number of variables, including your total website traffic, blogging niche, quality of your site content, and overall perceived desirability of your site to potential advertisers. The more success advertisers see when placing ads on your blog, the more money you can earn. Common Ad Network Pricing Models Bloggers typically receive around 50% to 75% of the total ad revenue that the network receives from advertisers. Ad networks retain the remainder of the fee for their effort in acquiring advertisers and managing the process. Each network sets its own terms and some do not disclose their formula for ad compensation. There are many advertising cost models used, but the most popular way networks charge advertisers include: Cost-Per-Thousand (CPM): Advertisers pay a fee for every thousand impressions a single ad receives. Cost-Per-Click (CPC): Advertisers pay a fee when someone clicks on an ad. Cost-Per-Acquisition or Action (CPA): Advertisers pay a fee when someone makes a purchase or takes a specific action after clicking on an ad such as signing up for a free trial. When posting ads on your site from a network, you will usually be referred to as a publisher. Ad networks may discuss publisher compensation in terms like Revenue-Per-Thousand (RPM), Revenue-Per-Click (RPC), or Revenue-Per-Acquisition (RPA). This is just the flip side of the coin, where networks are talking about what you as a publisher receive minus the ad network's cut for managing the advertising process. How We Evaluated Ad Networks The top reason people join ad networks is to make money blogging, so you want to optimize what you'll receive from ads on your blog. Monetization potential was the top factor we considered when evaluating options. Other factors we considered when conducting our review: Set up ease: You want an ad network that's easy to set up so you can start earning ad revenue quickly. Support: The best ad networks offer significant support to their publishers and answer questions promptly. Payout thresholds and timing: Receiving prompt payment is important for most bloggers. You also don't want to be subjected to long holds on your earnings as you wait to hit a high payout threshold. Dashboard and reporting features: You need to be able to quickly see how advertisements are performing on your blog. Traffic requirements: Many ad networks have minimum traffic requirements that can be rather high; we took a look at the traffic requirements for every network we reviewed. We poured through hundreds of blogger income reports in conducting research for this post on the best ad networks for bloggers. Hands-down, the most popular ad network was MediaVine. Successful bloggers turn to MediaVine more frequently than any other ad network. The only catch is you must have at least 50,000 sessions per month to join the network. Many ad networks require a certain number of page views to qualify for admittance; MediaVine uses sessions instead. Sessions are single visits to your website. For example, if a person visits your blog and views three different pages, the session count is only one while the page view count is three. Mediavine's high session count requirement means not all bloggers qualify to join the network—especially when they're just starting out. The Five Best Advertising Networks for Bloggers The best ad network for you will depend heavily on your total monthly blog traffic. The higher your traffic, the greater your earnings potential. In our review of dozens of ad network options, we found that MediaVine, Google AdSense, Ezoic, AdThrive, and Media.Net were all top choices—each for different reasons which we'll discuss now. 1. : Best Ad Network for Bloggers with 50,000 - 100,000 Sessions Per Month The main reason MediaVine tops the list for best ad networks is that its payouts are generous compared to many other ad networks. Bloggers report earning 200 to 400 times more on MediaVine than they earned with Google AdSense. With Mediavine, most publishers earn an ad revenue share of 75%—MediaVine keeps the remaining 25% as its share. You can also earn an annual loyalty bonus of 1% to 5% after year one. Bloggers with high-traffic sites that produce five to 15 million impressions within a 30-day period can earn a revenue share of 80% to 85%. MediaVine is known for its fast-loading ads—which is important so the ads don't slow down your website load time. Signing up is easy; just complete a short Google form and you'll be notified within a few days about whether you've been accepted. You'll need a high-quality website that meets MediaVine's standards to be accepted. Also, MediaVine requires that you verify you have the minimum 25,000 sessions in the last 30 days through your Google Analytics. Mediavine requires a minimum 90-day initial commitment. You also can't be a member of any other ad network once you join MediaVine. The downside for many bloggers is they don't meet the minimum 50,000 sessions per month traffic threshold that MediaVine strictly enforces. It often takes bloggers several months or even a year or more to hit this volume. Income Potential With MediaVine To give you some context of what you might be able to earn through MediaVine, we gathered real-world examples of actual earnings from bloggers' income reports. Here are a few examples of bloggers making money with MediaVine: Money Dot Calm averaged earning between $323 and $922 per month with sessions counts ranging from 25,502 to 48,999 per month. The Chasing Foxes blog earned $7,595 from 1,066,534 page views in a single month. The Living the Dream blog earned $299 from 25,360 page views in a single month. The Twin Cooking Project blog earned $782 with 140,820 pages views in a single month. 2. : Best Ad Network for Bloggers With Under 10,000 Page Views Google AdSense is one of the easiest ad networks to join. It's also the largest network with over 2 million publishers. Since Google is the king of online ads, millions of advertisers compete for Google ad space on websites and blogs, which could translate to more money-making opportunities for you. The sign-up process for Google AdSense is easy and straightforward and you typically hear whether you've been approved in less than 48 hours. One you are approved, you can choose to manually place ads on your blog or add one piece of code to your site that automatically posts ads tailored to your website's layout and content. Google shares 68% of total ad revenue with publishers for display content ads and 51% for search ads; they do not disclose the revenue share for other AdSense products. Google runs both CPC and CPM ads. Advertisers choose how they want to pay for ads and Google delivers ads to your site that it believes will monetize the best for you (and for Google too). Most of the top ad networks are Google Certified Publishing Partners that require you to be in good standing with Google AdSense. This means, if you're a new blogger, AdSense is a reasonable place to get started. Many bloggers move to other networks once their traffic exceeds 10,000 page views a month. The biggest downside to running ads through AdSense is that you probably won't make much money. Still, it's a great way to get your audience accustomed to seeing ads on your site as you grow your blog traffic. Income Potential With Google AdSense To give you some context of what others actually earn through AdSense, we gathered real-world examples from bloggers' income reports. Here are a few examples of bloggers making money with Google AdSense: The Money Ninja blog earned $158 from 47,594 page views in one month. The Evolving Table blog earned $87.30 from 100,340 page views in one month from AdSense, and an additional $191.48 from Gourmet Ads (an ad network for food bloggers). She Dreams of Alpine blog earned $20 from 762 sessions in one month. This Online World earned $166.17 from a little more than 20,000 page views in one month. 3. : Best Ad Network Bloggers With at Least 10,000 Monthly Page Views But Less Than 50,000 Sessions Ezoic recommends that you have an average of 10,000 page views per month to join the network, and admittance to the program is unlikely if you don't meet that traffic threshold. Ezoic also asks that your content be original and that you have a track record of identifiable traffic—in other words, Ezoic wants to know where your traffic is coming from. Since Ezoic is a Google Certified Publishing Partner, you'll also need to adhere to Google's Ad policies and be in good standing with Google AdSense to join Ezoic. You won't need any coding or technical experience to start using the Ezoic ad network. Publisher support with Ezoic is exceptional, as they offer 24/7 online support; you're even assigned your own account manager, which is rare among ad networks with such low traffic requirements. You can have as little or as much control as you'd like with the number and location of ads placed on your site. Ezoic is proud of its site speed accelerator, which it says can actually improve your website speed—unlike some networks that have slow ad servers that bog down your site. With a Net 30 payout schedule, Ezoic has fast payout terms for an ad network. It also has one of the lowest payment thresholds at $20 (unlike Google where you must earn $100 before receiving payment). Unlike MediaVine which requires a 90-day commitment, you can join and leave Ezoic whenever you want. Income Potential with Ezoic While Ezoic does not release its exact formula for publisher payouts, it is known for producing earnings that are two to four times higher than Adsense. Ezoic attributes its superior payouts to its data-driven machine learning functionality that optimizes ad types and ad placement on your site. Here are a few examples of what actual bloggers report earning with Ezoic: The Johnny Africa blog makes 95% of its ad income from Ezoic, and averages $450 per month with about 2500 page views per day. The Mathers on the Map blog earned $129 from 13,454 page views in one month. The Alluring Souls blog earned $1,304 from 223,322 page views in one month. 4. : Best Ad Network if You Have 100,000+ Page Views a Month If your blog averages 100,000 or more page views a month, then the AdThrive network is something you should seriously consider joining. Like other ad networks, AdThrive handles everything for you, including ad optimization and advertiser relationship management. You can also start making money through videos on your site using the AdThrive custom video player; AdThrive even gives you free video hosting. When some blogs start generating massive traffic, the blog owners often consider working directly with advertisers to negotiate custom ad contracts, which is certainly an option. Yet, AdThrive boasts it can give you a 173% average revenue lift over self-managed ads. Even better, you always get paid—whether the advertiser pays AdThrive or not (which isn't always the case when you sell your own ads). AdThrive requires that the majority of traffic must come from the US and you must be in good standing with AdSense, as AdThrive is a Google Certified Publishing Partner. It's easy to submit an application for Adthrive, though this premiere network can be a bit picky when it reviews your site for content and overall quality. As a publisher on AdThrive you'll earn an ad revenue share of 75%—AdThrive keeps the remaining 25% as its share for the services it provides. This payout model is very similar to MediaVine's formula (minus the bonus and higher-traffic income bumps). As a high-end network, AdThrive works with a number of high-quality ad partners which means you could earn more money per thousand page views with AdThrive than with MediaVine. Every blog is different, though, so you may want to run a test on your site to see which network monetizes best for you. Income Potential With AdThrive The income potential with AdThrive is extremely strong and AdThrive payout is Net 45 compared to MediaVine's Net 65—so you get paid 20 days faster. That's why many MediaVine publishers move over to AdThrive once they've reached AdThrive's steep traffic requirements. Here are a few examples of blogs earning money with the AdThrive network: The Thrive/Strive blog earned $3,779 with 435,2981 page views in one month. Kate Kordsmeier earned $3,516 with 137,925 page views in one month. The SuzanRose.com blog earned $8,686 from approximately 700,000 page views in one month. Living the Blog earned $11,268 from over 4 million sessions in one month. 5. : Best Alternative to Google AdSense for New & Low-Traffic Blogs Thus far, all of the ad network options we've mentioned are Google Certified Publishing Partners (GCPPs). Media.net is not—which makes it a great alternative for anyone who experiences difficulties with AdSense or prefers not to work with the Google ad network. If you ever get banned from AdSense for any reason, you'll need to work with a non-GCPP network. Media.net specializes in contextual ads from Yahoo-Bing network. The network also uses display, video, and native ads that are customized to the look of your website. Contextual ads are ads related to the content on your site based keywords used. For example, if a person found your site because they searched for "stress management" and you have an excellent post offering several stress-reducing techniques, a contextual ad for stress-relief products might appear. While Yahoo-Bing network is much smaller than Google, its ad quality is just as good—some say even a little better. Media.net has no minimum traffic requirements, though you'll want to have good website design, intuitive navigation, and several pages and posts on your site before applying to join this ad network. Sign-up is fast and easy and you're typically notified of acceptance within 48 hours. Income Potential With Media.Net While Media.net does not disclose its exact payout model, many bloggers report that they receive in the range of $3 to $6 per thousand ad impressions through the network. In other words, you may earn equal to or a bit more than with AdSense, but usually not as much as with MediaVine or AdThrive. It's difficult to find income reports posted online from Media.net publishers because successful bloggers—the ones who post income reports—tend to grow their traffic quickly. Once they hit higher page views, they typically move over to higher paying networks like Ezoic, MediaVine, and AdThrive. Here are a couple of examples of bloggers using the Media.net network: The Ladies Making Money blog earned $621 in one quarter (page views unknown) with Media.net and then switched to MediaVine once it achieved the minimum 25,000 sessions requirement. The Simply Organized Home blog earned $62.33 from 36,016 page views in one month; it also earned $91.33 from AdSense in the same month, which is allowed because neither network has an exclusivity policy. Other Ad Networks Worth Considering While the ad networks above represent the best of the best for most bloggers, there are times when other options can work well, too. Let's review a few other ad networks that you might want to consider if the top five aren't right for you. There are several ways you can monetize your site through the Propeller Ads network, including pop under ads, native ads, and push notifications. Propeller Ads offers a free push service, so publishers can send content updates to website subscribers who opt-in for push notifications. A plus of the Propeller Ads network is its low payout threshold—only $5. Average payout per thousand impressions is around $2 to $4. There are no traffic minimums required to join the network, which makes it a good choice for new bloggers. In addition, you can monetize both your US and global traffic with Propeller ads. Formerly the Blogger Network, Monumetric is a solid alternative to Ezoic, as publishers with 10,000 monthly page views or more can join the network. Unlike Ezoic, Monumetric is not a Google Certified Publishing Partner. You must have a WordPress or Blogger site to join the Monumetric Propel program—that's the network's ad program for sites with 10,000 to 80,000 monthly page views. Other programs are available for sites with higher traffic volume. When joining Monumetric, you must agree to implement a minimum of six ad slots on both desktop and mobile, and the site must be approved by major advertisers. You'll also pay a one-time $99 implementation fee, which is extremely unusual for ad networks. Payments are made 60 days after revenue is earned. According to users, earning potential is similar to Ezoic, but not quite as favorable as MediaVine. Adsterra works with publishers from nearly 200 countries, serves ads on a geo-targeted basis, and offers CPM, CPC, and CPA ad campaign models. Adsterra has no traffic minimums and you can use it with other ad networks. Adsterra pays on a Net 15 basis—which is much faster than most networks. The minimum payout threshold is $5 for Paxum and Webmoney, and $100 for PayPal and Bitcoin. While many bloggers have had little to no trouble with Adsterra, some have reported complaints from their audiences about Adsterra ads that appear to be fake or scams. SHE Media, formerly SheKnows Media, is a Google Certified Publishing Partner that offers several ad monetization options, including display ads, mobile, video, and branded content. Your audience needs to be mostly female—70% or higher—to work with SHE Media. You also need a minimum of 80% of your traffic based in the US. Also, you can only apply to this network once you've reached 20,000 or more in monthly page views. Earning potential through SHE Media is strong for bloggers with female audiences. You can monetize both your website and your social media channels with SHE Media. Payouts are made on a Net 60 basis; minimum payment threshold is $20 and payments are made through PayPal and direct deposit. Ad Maven is another ad network that beginners might want to try, as the network has no traffic minimums. Ad formats include push notifications, pop-ups, interstitial (full screen ads), and banner ads. Account sign up is simple and you can get started placing ad codes on your blog nearly immediately. The minimum payout threshold for PayPal and Payoneer is $50. Earnings are paid on a Net 30 Basis. Revenue Hits operates solely on a cost-per-action (CPA) basis. That means you'll only be paid if your site visitors click on the ad and take a specific action—which usually means making a purchase, but could also be signing up for a newsletter, registering for a program, or completing a survey. It doesn't matter how many ad impressions you have, if your audience doesn't take action, you can't earn money. Some bloggers find that this payment model works in their favor and others don't. If your ad earnings seem low, you might want to give Revenue Hits a try for a few months to see if you can boost your revenues. Payments are made through PayPal and Payoneer, where the minimum payment threshold is $20. You can also be paid via wire, though the minimum payment threshold for that is $500. A Few Parting Tips for Optimizing Your Ad Revenue The best ad network for you is one that offers maximum revenue potential for your niche and your traffic volume. There are many hidden factors involved with what you'll actually earn—from the type of advertiser who actually posts on your site to the type of content you produce. If your blog traffic is below 10,000 page views a month, your earnings will be meager—possibly only $2 to $6 per thousand impressions. When your traffic grows, be sure to upgrade to higher-paying networks like MediaVine and AdThrive as this is where your ad income can skyrocket. I'd be remiss if I didn't tell you that advertising is just one way to monetize your blog, and frankly, it's not the way to earn the most money blogging. There are many other ways to make a living as a blogger, including publishing sponsored posts, opening an online store, launching online courses, and affiliate marketing. The most successful bloggers always diversify their monetization strategies.
Discover more resources
for your business