5 Best Builders Risk Insurance Companies for 2023
The best builders risk insurance companies can cover residential, commercial, and renovation projects, provide a certificate of insurance (COI), and offer risk control services. Using our proprietary rubric focusing on financial stability, customer satisfaction, convenience, and policies offered, we evaluated 16 different providers to determine the five best builders risk insurance companies.
Best For

Quote Process

Accessibility

Instant COI

Financial Rating

Overall

Begin online or call an agent

24/7 call center

✕

A+ (Superior)

Tailored coverage options

Call a local agent

24/7 call center

✓

A+ (Superior)

Residential builders

Call an agent

24/7 call center

✕

A++ (Superior)

Risk control services

Locate and call a local agent

24/7 call center

✓

A++ (Superior)

Expert advice

Begin online or call

Monday to Friday, 8 a.m. to 8 p.m. Eastern time Saturday, 9:30 a.m. to 1:30 p.m. ET

✓

A (Excellent)
Nationwide: Best Overall Provider for Builders Risk Insurance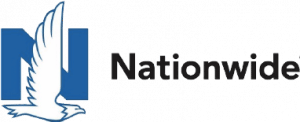 What We Like
Loss control services
Residential and commercial coverage
Liability available
What We Didn't Like
Some coverage options unavailable in every state
Unable to obtain online estimate
No clear guidelines on how to obtain a COI
Deciding Factors
Claims: These are handled in-house by experienced adjusters
Independent agents: Available to advise you on what coverage and endorsements are best
24/7 availability: Available when you need it, no matter the day or week
Coverage: Options to fit your specific building project needs
Nationwide Insurance offers builders risk for commercial, residential, and renovation projects. Some projects qualify for general liability to be packaged with it, and its policies come with a lot of included coverage, such as $5,000 for property off-site or $1,000 for first responder service charge. Its range of coverage—combined with its 24/7 accessibility, nationwide availability, and financial rating—makes it the best overall provider for builders risk.
You can start a quote online or call Nationwide directly. Alternatively, you can look up a local agent in your area.
Nationwide offers builders risk insurance for general contractors, developers, individuals, owners, corporations, and more. It has coverage for business income, soft costs, equipment breakdown, debris removal, and installation coverage. Some of its coverage is included automatically, such as $5,000 for property in transit, but can be increased, if necessary.
In some situations, such as when a policy is taken out with an owner and general contractor listed as named insureds, general liability is available. Because Nationwide is a large commercial insurer, construction companies can get the other coverage needed, including workers' compensation, commercial auto, and commercial property.
---
While builders risk quotes are unavailable online, most other forms of commercial insurance have an online quote. Nationwide runs a 24/7 call center to file claims and for customer service.
It has almost 130 risk management professionals throughout the country to visit your job site and provide evaluation and feedback to mitigate risk. The team includes fire protection specialists, construction engineers, and mechanical engineers. Nationwide even utilizes drones.
Complaints with the National Association of Insurance Commissioners (NAIC) are well below the national average at zero. This matches with Nationwide being third on J.D. Power's 2022 U.S. Small Commercial Insurance Study.
---
Nationwide has the financial stability you want to handle claims. The financial rating organization for insurance companies, AM Best, has given Nationwide an A+ (Superior) rating.
---
The Hartford: Best for Tailored Coverage

What We Like
Green business coverage
Customer complaints below national average
Independent agents
What We Didn't Like
Unable to start quote process online
Program seems focused more on midsize businesses
Deciding Factors
Online portal: Provides access to policy documents instantly
Coverage: Exclusions are listed online
Nationwide: Available in 47 states and Washington, D.C.
Financial strength: Excellent financial rating
Small businesses insurer The Hartford has a wide range of coverages for builders risk, making the policy fit your business needs by including option coverages such as property owned by other parties, heavy equipment, valuable papers, electronic data, and testing of new equipment.
Quotes are available by either calling The Hartford directly or filling out information to locate a local agent. It does offer "quick quotes" for smaller jobs. If the job qualifies, a quote will be returned within 16 business hours.
Some standout features include a single deductible. If multiple deductibles apply to the same loss, it will only apply to the largest applicable deductible, saving you more out-of-pocket money. It also has $100,000 in coverage to find, restore and, if necessary, replace any electronic data or documents lost in a claimable loss.
Construction material is covered on a replacement-cost basis and the policy doesn't have a coinsurance clause.
---
The Hartford offers a quality online experience including filing a claim, managing and paying for your policy, and obtaining a COI.
With an over $500 million premium for commercial property in 2021, it had only five complaints through the NAIC, which is well below the national average.
The Hartford works with independent insurance agents, and independent agents have voted it as one of the best carriers to work with, according to a survey by J.D. Power.
Conveniently, it has a clear overview of coverage and exclusions for builders risk, giving you a better idea of how it works before purchasing.
---
The Hartford has been financially stable for more than 200 years. AM Best has awarded it a rating of A+ (Superior).
---
Chubb: Best for Residential Builders

What We Like
Liability coverage available
Deductible cap
All risks policy
What We Didn't Like
Unable to start a quote online
Unclear process for obtaining a COI
Deciding Factors
Global: Global insurer with strong resources for claims
Specialized: Offers policies for coastal builders
Custom: Provides coverage for residential builders
Customer satisfaction: Ranked #2 by J.D. Power for customer satisfaction
Global insurer Chubb offers builders risk for domestic and commercial builders. However, it has developed a specialized policy specifically for residential construction companies, focusing on domestic homebuilding. Coverage is available for companies building individual dwellings, clubhouses, model homes, and specific community projects.
Quotes are available by calling Chubb or reaching out to a local agent.
To accommodate the special needs of residential homebuilders, Chubb offers several specific coverages. These include for construction trailers and contents, infrastructure development, and vacant lot debris removal. It also has coverage for dwellings that are completed but empty while you are selling them or waiting on the closing.
For builders operating in coastal regions, Chubb has developed SPECTRA® for Builders Risk. This policy focuses on coverage for named storms and is available as a standalone coverage or can be purchased to add coverage for a named storm. It has an annual aggregate deductible cap in case there are multiple named storms during the process.
---
While Chubb does have online account maintenance, the details on what you can or cannot do aren't readily available. It does, however, offer 24/7 accessibility for losses and customer service. It also has lower-than-expected complaints with the NAIC and was voted second for customer satisfaction in J.D. Power's customer satisfaction survey.
Chubb offers risk engineering services for its builders risk customers, which includes consultation services from engineering specialists and risk managers. It can also offer engineer evaluations and risk management for homebuilders.
---
Chubb is a global insurer with a great financial position. It has a rating of A++ (Superior) from AM Best.
---
Travelers: Best for Risk Control Services

What We Like
Independent agents
24/7 service
Strong customer service
What We Didn't Like
Unable to start a quote online
Must call local agent to get a quote
Deciding Factors
Risk control: Highly involved in insured projects
Services: Wide range of available risk control services
Financial stability: Superior A++ rating
Policy: Specialized builders risk policy
Travelers stands out as a provider of builders risk insurance through its risk control services. While it has online resources for policyholders, it also has a team of risk control specialists who visit more than 300 job sites per month. Because of these visits, its team can bring a level of experience to your job site and bring first-hand data to its recommendations.
For a quote, you can enter your local ZIP code on the website, and Travelers will provide information for a local agent.
It has a builders risk policy called Construction Pak®, which is targeted at specialty trades and general contractors. The policy is written on a broad form to increase eligible coverage with replacement cost and soft costs coverage.
This means, for example, that you don't need to add endorsements or individual interests as the wording is built to include others in the coverage. Rental value is included in the business income coverage as well. It even has automatic green building coverage and a broad definition of covered property to include temporary and permanent works like signs and scaffolding.
Installation, equipment breakdown, and equipment are available as additional options.
---
Travelers is available nationwide and offers an online policy management platform. You can file a claim online or call 24/7. It has lower-than-expected complaints filed with NAIC. It also offers a customer service advocacy hotline that's available 24/7.
For risk control services, Travelers has several programs. Some are free for its policyholders, others come at a discounted rate. Procure, discounted for Travelers customers, is a system to help construction projects manage deadlines across locations and jobs. It also has a tool called ZoneCheck to measure the potential risk of ground vibration from work. There are many more online resources including a dedicated risk control portal.
---
Travelers is a global insurer with over 100 years of experience. AM Best has awarded it a rating of A++ (Superior).
---
CoverWallet: Best for Expert Advice

What We Like
Instant COI
User-friendly website
Policy financing plan
What We Didn't Like
No 24/7 call center
No dedicated app for policy management
Deciding Factors
Online management: Manage and pay your account
Policy documents: Easy to access important documents
Dedicated agent: Available to help you manage your policy
Contact: Options for advice and assistance
CoverWallet is an online brokerage that functions like an independent agent because it works with multiple top-rated carriers. An independent agent gives trusted advice and is not commissioned by a single carrier, so you can search for coverage from multiple providers to find what you need. CoverWallet can give you advice on what provider is best for your construction project and can do so over the phone, via online chat, or through email.
You can start a quote online or call CoverWallet to begin the quote process. Once the questions are completed, CoverWallet's advisors will work to provide you with quotes from multiple carriers. Some of the carriers they work with are:
Hiscox
CNA
Travelers
Chubb
Berkshire Hathaway Guard
CoverWallet has advisors who are available to help you determine the right type of coverage, endorsements, and limits for any project. It's available Monday through Saturday online or over the phone.
---
When you purchase a policy through CoverWallet, you gain a "smart digital wallet," which is your online account. CoverWallet provides 24/7 access to your policy documents. You can also manage your policy, file claims, make payments and get an instant COI.
As a brokerage, there are no complaints filed with NAIC. On eKomi, an independent review company, it has 4.8 out of 5 stars from more than 700 reviews.
---
CoverWallet is owned by Aon, which has a rating of A (Excellent) from AM Best.
---
Methodology
We determined the best landscaping insurance companies using our in-house proprietary evaluation system. In evaluating insurance companies, we focused on the customer's needs. We paid particular interest to convenience, financial ratings (AM Best), customer service, types of policies offered, and the overall experience as a policyholder for a specific provider.
Frequently Asked Questions (FAQs)
It's nearly impossible to find a provider who will give builder risk insurance quotes online. To find out the actual cost, you'll need to speak with an agent. However, builders risk costs are usually 1% to 5% of the total cost of the project.
---
Any party with a financial interest in the project should ensure their name is listed on the policy. This can include owners, developers, general contractors, architects, engineers, or the lending institution.
---
Builders risk policies are either named peril or all-risk policies. Named peril policies cover only losses outlined in the policy, such as fire, theft, or vandalism. All-risk policies cover all risks, except for the listed exclusions. Builders risk is a first-party policy, meaning it doesn't cover liability.
---
Bottom Line
Whether you are renovating an older building or constructing a new master plan community, you need builders risk insurance to protect the property and equipment during the construction. Nationwide Insurance is the best overall provider for builders risk insurance because of its experience, broad appetite for coverage, and accessibility. Contact the provider today to see how it can help protect your property and keep your business moving forward.