6 Best Insurance for Contractors 2023
The best companies for contractor insurance include Next Insurance and Simply Business. The leading insurers offer customized policies that reflect the specific risks of the industry, risk management, 24/7 emergency lines and, most importantly, the ability to change, update, and create a certificate of insurance (COI) as quickly as possible. Using our proprietary rubric, we reviewed the top providers and brokers to find the six best insurance for contractors.
Best Providers for Contractors Insurance
Best Brokers for Contractors Insurance
Best Providers for Contractors Insurance Compared
Quote Process

Online Policy Purchase

Accessibility

Instant Certificate of Insurance (COI)

Financial Rating

Online

✓

Monday to Friday, 8 a.m. to 5 p.m. Central time

✓

A- (Excellent)

Online or via an agent

✓

24/7 call center

✕

A+ (Superior)

Online

✓

Monday to Friday, 9 a.m. to 6 p.m. Eastern time

✓

A- to A (Excellent)

Online

✓

Monday to Friday, 7 a.m. to 9 p.m. ET

Saturday, 10 a.m. to 3 p.m. ET

✓

A++ (Superior)
Best Brokers for Contractors Insurance Compared
Quote Process

Online Policy Purchase

Accessibility

Instant COI

Works With Seven+ Providers

Compare online

✓

Monday to Friday, 8 a.m. to 8 p.m. ET

✓

✓

Compare online

✕

Monday to Friday, 8 a.m. to 8 p.m. ET
Saturday, 9:30 a.m. to 1:30 p.m. ET




✓

✓
Next Insurance: Best Overall Provider for Contractors Insurance

Pros
Tailored coverage for contractors
Emphasis on smaller businesses
Affordable policies
Cons
No 24/7 call center for claims
Coverage availability varies by state
Does not write commercial auto insurance
Standout Features
Quote and bind a policy online in 10 minutes
App to manage policy and claims
COI analyzer lets you create COIs in seconds
Ability to get same-day coverage for your business
Financial stability: While a newer provider, Next has a strong financial rating of A- (Excellent) from AM Best.
Next Insurance is our overall best provider for contractors insurance. Given that contractors—especially construction contractors—are the target of the provider, it has customized policies designed to meet the risks associated with the industry. It insures more than 300,000 businesses, and its target audience is small businesses with one to 20 employees and a revenue of $5 million or less.
It also put significant thought and development into making it easy and very fast—sometimes seconds—to create and share a COI. It makes this service free and unlimited for its policyholders, which is not something every provider does.
Next also scored well in our convenience criteria. However, its customer service took a hit because it is unavailable 24/7, plus there are not many third-party reviews available online to gauge policyholder engagement outside of its own website.
It offers affordable general liability insurance. However, if you prefer to compare quotes and coverage, a broker like Simply Business would be a great alternative.
To get a quote, visit its website and enter information about your business. The process takes approximately 10 minutes. It will usually then provide multiple quotes with different tiers of coverage. We received the following options when researching this article:
Basic costs $1,007.84 monthly for $1 million of total general liability and $20,000 of negligence lawsuit coverage. This is what Next calls errors & omissions insurance.
Premier costs $1,081.26 monthly for the same level of coverage as basic but also with an endorsement for $10,000 in stolen or damaged tools.
Deluxe costs $1,175.67 monthly for $1 million per occurrence and $2 million in general liability coverage. It also contained $25,000 per occurrence and $50,000 in negligence coverage and $15,000 for tools and equipment.
These quotes were for same-day coverage and could be purchased online. Alternatively, you could call and speak with an agent to finalize your policy.
Next offers a business owners' policy (BOP) and workers' compensation insurance, too, and works with partners to help you find commercial auto insurance. You can save 10% when you bundle two or more policies.
---
Next is a newer company but is rapidly expanding into more states with extensive coverage. It has many customer reviews from its policyholders. On its website, it publishes verified buyer reviews, and there are currently more than 5,000 reviews. Next has an average score of 4.5 out of 5 stars.[1]
The National Association of Insurance Commissioners (NAIC) tracks complaints filed against state insurance regulation bodies. Next has lower than expected complaints nationwide.
Convenience is an area where Next shines. While it is not open 24/7, you can manage your policy, change coverage, file claims and, as previously discussed, create and share COIs online or via the app (available on both iOS and Android).
Next offers insurance for more than 900 different industries, so if you are a contractor in a field outside of construction, odds are you can still purchase a policy through Next.
---
Nationwide: Best for Plumbing Contractors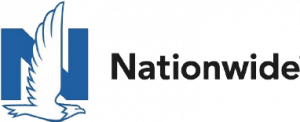 Pros
24/7 availability
Same day coverage
In-house claims services
Cons
Minimal online account maintenance
Unclear process for obtaining a COI
May be unable to purchase a policy online
Standout Features
Policy designed to fit the plumbing industry
Appetite for smaller residential or commercial plumbers
Financial stability and history of insurance success
Dedicated coverage enhancements
Financial stability: Founded in 1926, Nationwide has the financial stability you want from a provider. It has an AM Best rating of A+ (Superior).
Nationwide is an older, established carrier, with a history of working with commercial businesses of all sizes. It has a number of different coverages for varied contracting industries, including plumbers. Its plumbing program is for small contractors whose primary work is residential or "light commercial" work. It considers plumbing to mean plumbing, gas lines, and sprinkler or irrigation systems.
Complaints were higher than expected, and they increased from 2022, which hurt its customer satisfaction score in our rubric. It still scored well overall because of its coverage enhancements, 24/7 availability, and financial strength.
However, the process to create and obtain a COI is unclear and most likely handled through the local agent. If you are interested in a dedicated provider but want one where you have control over your COIs, then you should consider Next Insurance.
In research for prior articles, it is usually hit or miss whether Nationwide will offer a quote online and, if so, it rarely provides the option to purchase the policy online. This was not the case when researching this article.
We received a quote in about 10 to 15 minutes for $8,324 annually, or $1,387 down with 10 payments of $693.67. This was for a general liability policy with $1 million per occurrence and $2 million aggregate but nothing for tools or equipment. The coverage, however, was available for the same day—and it could be purchased online.
Nationwide has some coverage enhancements and endorsements for contractors. For example, its standard general liability for contractors includes blanket additional insureds and per-project aggregate coverage. There is a contractors advantage enhancement for property and inland marine coverage that can be added to the general liability.
---
Nationwide's complaints with the NAIC are higher than expected. However, in J.D. Power's 2022 customer satisfaction survey for small businesses, Nationwide ranked third.
In terms of convenience, Nationwide has in-house adjusters for claims resolution, offers a 24/7 call center for loss reporting and customer service, and provides online account maintenance for your policy. It works with independent agents and is pivoting this year to moving quoting and policy maintenance more with the local agents.
It maintains robust loss control and risk management services for its customers, especially ones that work in construction or other high-risk industries. These services are free for its customers.
---
Thimble: Best for Artisan Contractors

Pros
Same-day coverage
Works with multiple carriers
Easy, intuitive system
Cons
No 24/7 call center
Difficult to reach anyone over the phone
No commercial auto insurance
Standout Features
Short-term liability coverage available
Commercial app to manage your policy and claims and create COIs
Compliance certificate manager to make running a job easier
Insurance quote in 60 seconds
Financial stability: Thimble works with multiple top-rated carriers like National Specialty Insurance, which is rated A (Excellent) by AM Best.
As an artisan contractor, your skills are in demand for specialized projects—but that doesn't mean that is your full-time job. You may do detailing or carpentry in the evening or on weekends or pick it up as contract work when your schedule allows.
Thimble comes in as the best for artisan contractors because it has created a general liability policy specifically for artisan contractors. Also, it is the only provider on this list that offers specialized short-term liability by the hour, day, or month.
However, it doesn't handle its own claims and can be difficult to reach anyone and speak with them in person. If you want a provider that handles its own claims and is very accessible, then consider Nationwide, which has a 24/7 claims reporting hotline.
You can get a quote online or through its app, and it is one of the quickest quoting systems. It advertises you can get a quote in 60 seconds—and that isn't far off the mark.
We received a quote for $1 million in total general liability that cost $172.09 for 10 months with $434.18 due. This was for same-day coverage and could be purchased online. The policy included $2 million for products-completed operations, $1 million for personal and advertising injury, and $100,000 for damages to rented premises.
For $14.58 a month, you could add $2,500 in equipment coverage. This includes a $500 deductible.
The quoting process had a lot of customization with coverages you could add and subtract and adjustable limits. For example, we could increase the general liability from $1 million to $2 million if we wished for more coverage and were comfortable paying more.
---
Like Next Insurance, Thimble has an app that lets you manage your policy and claims. It even has a compliance certificate manager feature to help you with running a project. Enter your email address, and Thimble will send a checklist to you or any other parties involved. Then, through the dashboard, you will see the status of the requests for certificates.
The provider is well-reviewed by its customers. On Trustpilot[2], it has over 1,300 reviews with an average score of 4.6 out of 5.
It is not open 24/7 and, in our research, if you call the number, it just lists different email addresses for the various departments. The app will be your primary tool for policy management and communication with Thimble.
---
biBERK: Best for Contractors in Riskier Industries

Pros
Financial strength
In-house claims
Purchase policy online
Cons
Coverage limited to certain states
Limited line of coverages offered
It can be difficult to contact
Standout Features
Tiered quotes with different coverages to fit your needs
Get a quote and purchase a policy online
Create and obtain a COI quickly
Discounts available when bundling coverages
Financial stability: biBERK is part of the Berkshire Hathaway Insurance Group. It has a rating of A++ (Superior) from AM Best.
biBERK is the best provider for contractors who work in riskier industries. Some—like roofers and contractors working in airports or hospitals—will find it difficult to get a quote, but biBERK is willing to insure those industries.
The provider's scores in our rubric were hurt by it not having a 24/7 call center and the inconsistency of what policies are available in each state. However, biBERK has a quick quote and bind system, the option to create a COI, online policy management, and customizable coverage options.
Another option for finding insurance when you're in a risky industry is through a broker like CoverWallet, which works with multiple top-rated carriers and can help you compare prices to find the right type of coverage. Unlike biBERK, however, CoverWallet does not handle any claims.
Similar to Next Insurance, biBERK's quote system is fairly fast and generates three tiers of coverage for you to select which one fits your business needs. We received three quotes for a BOP:
Basic costs $4,590 yearly with $1 million per occurrence and $2 million aggregate with $60,000 in property and $1.2 million for the building.
Preferred costs $4,979 yearly. The preferred option had the same coverage as above but included equipment breakdown and water backup for the building.
Elite is the most comprehensive option and costs $5,431 annually for our quote. It included the above with many other more specialized coverages like local ordinances or law coverage and utility services coverage.
You could purchase any of the options online but none of them were for same-day coverage. biBERK states you can save up to 20% off by purchasing directly from it.
---
biBERK is a newer provider and is still rolling out coverage. It publishes a coverage map with what coverage is available in each state. Unfortunately, not every coverage is widely available. For example, professional liability is available in every state, whereas general liability is only available in about half of the United States. You can check out biBERK's coverage map to find exactly what is available in your state.
Like other providers, it publishes customer reviews on its website[3]. It has a score of 4.9 out of 5 stars from over 40,000 reviews. Helpfully, you can sort reviews by highest or lowest score if you want to see what people like, or don't like, about biBERK you can find it quickly.
You can manage your policy, pay your bill and create a COI on its website. However, finding contact hours is a bit difficult. It is also unclear if biBERK handles its claims or if the claims services are shared by its parent company, Berkshire Hathaway Insurance Group.
---
Simply Business: Best Broker and Option for Comparing Quotes

Pros
Compare quotes quickly
Same-day coverage
Purchase policy online
Cons
Unavailable 24/7
No commercial auto insurance
Commercial property insurance may be unavailable online
Standout Features
Compare quotes for multiple lines of coverage
Tailor quotes in real-time to make sure the coverage is right for you
Purchase a policy online or speak with a dedicated agent
Works with top-rated carriers
Financial stability: Simply Business is owned by Travelers, which has an AM Best rating of A++ (Superior).
Brokers are not insurance providers—they work with multiple carriers and usually offer account maintenance for your policy. When looking for the best contractors insurance, Simply Business is the best broker to use because it has a wide range of carriers, the ability to tailor quotes in real time, and the option to purchase policies online.
However, it is unavailable 24/7, and its claims reporting system can be cumbersome, which is why we docked some points for its customer satisfaction. Meanwhile, Next Insurance, while not a broker, gives you some options through its tiered quote system and, unlike a broker, handles claims directly.
In researching this article, we received six quotes for general liability insurance. All of them were for the same type and level of coverage: $1 million per occurrence and $2 million aggregate. The prices ranged from $69.97 monthly to $249.90 monthly, and Frank Winston Crum was the cheapest: $233.30 was due today, followed by 10 installments of $69.97.
All of the quotes could be purchased online. Alternatively, you could call and speak with an agent before purchasing.
---
Simply Business works with top providers to offer nationwide coverage. Its customers are happy with their experience. On Trustpilot[4], it has 4.8 out of 5 stars from nearly 800 reviewers.
As a broker, it does not handle claims and its claims reporting process is to direct you to the carrier who underwrites the policy. However, if you are having problems, it has a process for helping you to get the claim started. It also does not handle any of the claims directly.
It does, however, give you the ability to manage your policy either online or by contacting one of its agents. This includes requesting and obtaining a COI.
---
CoverWallet: Best for Workers' Comp

Pros
Support services
Ease of use
Instant COI
Cons
No 24/7 call center
Usually cannot purchase a policy online
Does not handle claims directly
Standout Features
Dedicated agent to help you manage your policy
Quickly compare quotes online
One-stop shop to find insurance from top providers
Report a claim through your policy dashboard
Financial stability: CoverWallet works with multiple top-rated providers, including CNA, which has a rating of A (Excellent) from AM Best.
There are key differences between CoverWallet and Simply Business: the former has a more seamless claims reporting system and one of its emphasis is on helping small businesses find workers' compensation coverage. Depending on the state and size of the business, contractors will need to consider purchasing workers' compensation for their employees or, in some cases, may need a ghost policy to bid on a project.
While there is a set formula for calculating workers' compensation cost, that doesn't mean every provider then charges the same rate. Hence, a broker is a great option for saving money on business insurance. However, if you prefer to work with a provider for workers' compensation, Nationwide is a great option. It has state-specific guides to help you minimize risk and be prepared to help your employees in the event of an injury or illness.
CoverWallet has a number of coverages, but the focus of what industries it will cover are more narrow. This, compiled with its hours of operation and the (seemingly) lack of an option to purchase a policy online, hurt the broker's score in our evaluation.
CoverWallet offers quotes online or over the phone. To get an online quote you'll need to be prepared to answer a number of questions about your business.
We received six quotes for drywall installation contractors. The prices ranged from $2,300 to $13,486 for general liability with a limit of $1 million per occurrence and $2 million aggregate. The most affordable policy was from CNA and included blanket additional insureds.
None of the policies had the option to purchase it online but to finish the process you have to call and speak with one of its dedicated agents.
---
CoverWallet offers insurance in all 50 states. It provides quotes for a wide range of coverages: commercial auto, semi-truck, workers' comp, professional liability, general liability, and commercial property to name a few.
Once you purchase a policy with it, you can manage your account online and request a COI. It has partnered with eKomi[5] to provide verified customer reviews, and there are nearly 800 reviews with a total score of 4.7 out of 5 stars.
---
How We Evaluated the Best Contractors Insurance Companies
To determine which insurance companies would be the best insurance for contractors, we utilized a proprietary evaluation system developed in-house. This system gives special attention to the customer's needs with a particular interest in convenience, financial ratings (AM Best), customer service, types of policies offered, and the overall experience as a policyholder for a specific provider.
We reviewed top insurance providers and presented the six with the highest scores. For this guide, we only considered carriers that would provide a quote. Where possible, we tried to keep the company description similar: years in business, number of employees, payroll, and revenue.
Bottom Line
As a contractor, it is important to be properly protected so that you can focus on getting the job done. After evaluating several of the best contractors insurance companies, Next Insurance is the clear winner. Whether it is the COI analyzer that creates a COI for your business in seconds or the quick quoting process, it is there to help you. Get a free, no-obligation quote in minutes.
Visit Next Insurance for a Quote
---
User review references:
1Next Insurance reviews
2Trustpilot | Thimble
3biBERK review
4Trustpilot | Simply Business
5eKomi | CoverWallet