When business owners need insurance, they have three options: buy directly from a carrier, work with a captive agent who can only sell policies from one carrier, or go to a broker. Business insurance brokers can sell policies from multiple carriers, giving you an easy way to compare offers. More importantly, brokers work for you—not the carriers—so their top concern is finding quality coverage for your business.
That's not to say there aren't plenty of reasons to work with a top insurance carrier too. However, this article is about brokers, so we researched popular online options to find the best insurance brokers for small business owners. The seven that made our final list are:
If you're not sure which insurance broker is best for your needs, take this three-question quiz:
Which Insurance Broker Is Right for You?
Answer a few questions about your business, and we'll give you a personalized product match.
CoverWallet: Best Overall Business Insurance Broker

CoverWallet stands out among business insurance brokers for business owners who aren't sure what type of coverage they need. With an easy assessment tool, CoverWallet offers expert advice to help you determine the type of coverage you need and why. Its carrier partnerships boast a wide appetite, ensuring businesses in many industries and niches can get the coverage they need.
| CoverWallet Strengths | CoverWallet Weaknesses |
| --- | --- |
| Online quotes from more than 12 top-rated carriers | No online claim management |
| Coverage available for 51 professions in 24 industries | Chat or advisors aren't available 24/7 |
| Basic pricing information available for many policies | Charges a broker fee and other fees in some cases |
| Online purchasing | |
| Online management for policies purchased through CoverWallet and other companies | |
Coverage
Small business owners in more than 20 industries can purchase all the most common policies they need from CoverWallet to operate with protection, including general liability, commercial property, workers' compensation, and cyber liability. CoverWallet offers detailed information about the types of coverage as well as answers to basic questions about business insurance.
Carriers
CoverWallet works with several national carriers on its platform, including:
Chubb
AmTrust
CNA
Hiscox
Liberty Mutual
Progressive Commercial
EMPLOYERS
Markel
More carriers are being added regularly, and all insurance companies that CoverWallet partners with have an A.M. Best rating of A or higher, which indicates they are financially stable insurers.
Other Features
Additional features of CoverWallet include:
Insurance needs assessment: Use CoverWallet's Insurance Checklist for help determining your commercial property and other coverage needs based on your location, revenue, and number of employees.
Online policy management: CoverWallet offers a nifty online portal for business owners to manage policies, make payments, get a certificate of insurance, and obtain additional coverage. Policies do not have to be purchased through CoverWallet to be managed in its portal.
Simply Business: Best for Sole Proprietors & Microbusinesses

Simply Business is the best business insurance broker pick for sole proprietors and microbusinesses, which are generally considered companies with fewer than five employees. The company offers the most common small business policies from quality carriers. With SimplyBusiness, you get the basic coverage you need with no extra fuss.
| Simply Business Strengths | Simply Business Weaknesses |
| --- | --- |
| Instant quotes to more than 80 occupations in 11 industries | No online claim management |
| Policies available for immediate online purchase | Chat or advisers aren't available 24/7 |
| No broker fees | Limited carrier partnerships |
| | Limited policy offerings |
Coverage
Simply Business specializes in coverage for sole proprietors and microbusinesses falling under these main business types:
Independent contractors
Artisan contractors
Subcontractors
Limited liability corporations (LLCs)
Self-employed
Sole proprietorships
Businesses can find coverage in more than 80 occupations but only find the basics—think general liability and professional liability. SimplyBusiness is working to expand its offerings but, currently, you can only get your bread-and-butter policies. This is ideal for a business that's just getting started, but it may not be sufficient for larger companies.
Carriers
Simply Business works with the following small business insurance carriers, including:
Acadia Insurance
American Builders Insurance Company
CNA
Harborway Insurance
Hiscox
Markel
Travelers
While Simply Business only works with a handful of carriers compared to other brokers on our list, it makes finding them easy. Simply Business also lists claims contact information for each carrier that it works with
Other Features
Simply Business keeps its promise in its name—it keeps things simple. The broker doesn't charge a fee to use its services, and it notes any extra costs in its quotes. The online application is only a few pages and returns quotes instantly. The broker also offers a library full of helpful business advice called Simply U.
CyberPolicy: Best for Cyber Liability Insurance

CyberPolicy embraces technology to make it easier to buy commercial insurance. This broker places cyber liability protection at the top of its list, especially for ecommerce business owners and technology-focused businesses. CyberPolicy also provides educational resources for businesses to help mitigate their risks and reduce costs.
| CyberPolicy Strengths | CyberPolicy Weaknesses |
| --- | --- |
| Instant quotes online | No online claim management |
| Policies available for immediate online purchase | Chat or advisors aren't available 24/7 |
| Online quotes from more than 15 top-rated carriers | Doesn't return instant quotes for every type of coverage |
| Free online cybersecurity checkup tool | |
Coverage
CyberPolicy, as the name suggests, specializes in cyber liability insurance. However, it also offers the gamut of other business policies, including general liability, business owner's policies (BOPs), professional liability, and workers' compensation. It also offers a few policies you don't see everywhere, like lessor's risk, liquor liability, and surety bonds.
Carriers
CyberPolicy works with more than 15 business insurance carriers, including:
Acuity
AmTrust
Beazley
BCS Insurance
biBERK
Chubb
Employers
The Hanover Group
Hiscox
Liberty Mutual
Nationwide
Markel
CyberPolicy is continually adding partners. Additionally, CyberPolicy doesn't charge a broker's fee, which can keep costs down compared to other business insurance brokers.
Other Features
Other benefits of CyberPolicy come from its educational tools and cybersecurity resources, including:
CyberCheckup: A free tool offering expert advice based on your business's cyber risks
Education center: A hub with articles on cybersecurity best practices
Cyber glossary: A place to learn about cybersecurity terminology
InsuranceGuru: Another free tool to help assess your other business insurance needs
CyberPolicy offers discounts for bundling multiple policies, whether with the same carrier or cross-carrier.
Embroker: Best Business Insurance Broker for High-growth Startups


While Embroker can provide key coverages for most businesses, its real strength lies in its Startup Insurance package. This, combined with a program that gives venture capital-backed businesses up to 20% in premium credits, makes Embroker the best business insurance broker for startups.
| Embroker Strengths | Embroker Weaknesses |
| --- | --- |
| Packages available for startups, law firms, and private companies | Additional fees may apply |
| Venture capitalist partner program | No payment plans |
| Instant quotes and online purchasing | |
| Coverage offered from A.M. Best A- (Excellent) carriers | |
Coverage
The stand out coverage for Embroker comes in its Startup Insurance package that includes:
Directors and officers (D&O)
Tech errors and omissions, which includes cyber coverage
Fiduciary liability
Moreover, Embroker offers packages for law firms and private companies, plus standalone policies business owners can purchase online within 10 minutes of applying.
Carriers
At one point, Embroker stated that it works with more than 50 carriers, but this detail doesn't appear on its site anymore. Instead, Embroker focuses on its partnership with Clear Blue Insurance and Munich Re— both of which are top-rated insurers.
Other Features
Embroker provides an outstanding digital experience for business owners who can use its platform to manage policies for free whether or not they buy coverage through it. Additionally, venture capital firms can enroll in Embroker's Venture Program to track their portfolio companies' D&O coverage and gain insights on current events that may increase the risk for their board seats. Its portfolio companies are also eligible for premium credits up to 20% on specific policies if they acquire coverage through Embroker.
Insureon: Best for Hard-to-Insure Businesses


Businesses that are declined by other insurance brokers can usually get policies through Insureon. The company's strong stable of quality carriers lets it write policies for businesses with operations that other brokers can't cover. That's especially true for construction and contracting businesses, retailers, and restaurants.
| Insureon Strengths | Insureon Weaknesses |
| --- | --- |
| Quotes from A.M. Best A- (Excellent) rated carriers | Customer service not available 24/7 |
| Coverage for 27 industries | Additional fees may apply |
| Instant quotes available for purchase online | Spotty customer service |
Coverage
Coverage options from Insureon include the basics, such as general liability, commercial property, and professional liability, but it also offers specialty policies by industry. Insureon excels in its broad range of coverage for businesses in 27 industries. Because Insureon has been around much longer than its competitors, business owners have access to its database of premium information. Even though most carriers don't share cost details readily online.
Carriers
Insureon works with A-rated insurance carriers, including:
Acuity
AmTrust
Chubb
Hanover
The Hartford
Hiscox
Liberty Mutual
Travelers
Other Features
Insureon is an old-timer in the Insurtech world and used to have a behemoth of an application that took more than 15 minutes to complete. Recently, the broker worked out some kinks to make the entire experience much faster and user-friendly while still supplying accurate quotes from A-rated carriers.
Insureon does charge service fees and surcharges when required or allowed by state law, which may mean your quote and your final premium don't match up exactly. This is not unique to Insureon. More importantly, Insureon is known to provide pretty accurate quotes when compared to other online brokers.
Layr: Best for Fast Service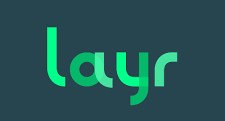 Layr uses cutting-edge technology for small business owners to find the commercial insurance they need. This broker places a major emphasis on a digital experience that makes getting coverage fast. Its easy application can be completed and insurance purchased in 12 minutes, with most business owners getting the bound contract in less than 48 hours. Layr claims its customers save up to 35% on coverage.
| Layr Strengths | Layr Weaknesses |
| --- | --- |
| Quotes from only A-rated carriers | Customers must schedule a time for assistance |
| Policies bound in 48 hours | Difficult site navigation |
| Monthly payment plans available | |
Coverage
Layr offers common coverage types that small businesses need, including general liability, professional liability, property, commercial auto, and workers' comp. Business owners can also find coverage for cyber liability, directors and officers, employment practices liability, crime, fiduciary liability, kidnap and ransom, and product liability. Some of these coverages are only available, such as property, commercial auto, and umbrella insurance, if a business owner first purchases general liability.
Carriers
Layr works exclusively with insurance companies rated "A" or higher by A.M. Best, including:
AIG
Beazley
Berkshire Hathaway
Chubb
CNA
The Hartford
Hiscox
Liberty Mutual
Nationwide
Travelers
Zurich
Other Features
Layr's standout feature is its speed. Customers can apply and purchase policies completely online without ever talking to a soul. That's great if you know what you need, but if you don't, you have to schedule an appointment for help. Moreover, the website doesn't make finding coverage information easy. There is a chat feature, but if you're looking to do it on your own, the experience is sort of hit and miss.
On a final note, Layr has a unique compensation structure. Businesses pay a finance fee of up to 20% of their premium, and Layr uses that money to cover the costs of maintaining its platform and allowing customers to pay monthly premiums with a credit card. That eliminates the incentive for agents to sell unnecessary policies to up their commissions.
Thimble: Best for Short-term Liability Insurance

Thimble, originally Verifly, is a unique online insurance broker that provides on-demand liability coverage to freelancers and independent contractors. The company can offer policies that last anywhere from an hour to a year to more than 120 professions in seven distinct industries. Monthly policyholders can even pause their coverage for up to 30 days if they hit a dry spell.
| Thimble Strengths | Thimble Weaknesses |
| --- | --- |
| Liability policies available by the hour, day, week, or month | Limited carrier options |
| Instant quotes available for online purchase | Coverage not offered in Rhode Island |
| Coverage for 120 professions in seven industries | Limited options for customer support |
| Easy application process | Limited policy options |
Coverage
Thimble currently offers just four coverage types:
General liability
Professional liability
Business equipment protection
Drone insurance
However, all but business equipment protection can be purchased as annual, monthly, or on-demand coverage. This flexibility can prove invaluable to freelancers who are building their clientele. Additionally, policyholders can add people easily and adjust limits on their policies.
Carriers
Thimble works with only three insurers:
Markel Insurance Company
National Specialty Insurance Company
Global Aerospace
Markel and National Specialty both have A (Excellent) ratings from A.M. Best, and Global Aerospace is a leading provider of aviation insurance that manages a pool of top-rated carriers.
Other Features
Clearly, the on-demand liability coverage is the offering that sets Thimble apart. These products can easily be purchased through a mobile app or an online application that clearly explains both the coverage and the price. Thimble also offers policy management online and through its mobile app. Monthly policyholders can also view their payment schedules.
How We Evaluated Business Insurance Brokers
We used the following criteria to compare the best insurance brokers:
Carrier options: The more carriers a broker can quote, the better chance you have of finding the right coverage at a price you can afford. Financial strength will vary by carrier.
Policy options: Having all your insurance through a single broker can simplify payments, servicing, and renewals.
Ease of use: The most important factor here is the broker's application. We looked for streamlined applications with clear instructions and relevant questions.
Online options: Most brokerages have online applications, but some let you pay for the policy, download certificates, add insureds, and amend coverage online.
Customer service: Service often depends on the carrier you end up buying your policy from, but some online brokers offer better assistance by providing 24/7 access or help when filing claims.
When it's time to get business insurance, brokers can help business owners find coverage that is affordable and appropriate for their risks.
Bottom Line
Time and money are always top of mind for small business owners, but you also want to cover your specific risks. Working with one of the best insurance brokers lets you compare premiums and policies more efficiently to get the right insurance fast.