The best small business insurance companies offer core policie like general liability, plus a broad range of additional coverages that most small business owners need. We reviewed dozens of providers to find the top 10 based on key criteria like coverage types, customer service, and pricing.
Top Small Business Insurance Companies
| Insurance Company | Best for |
| --- | --- |
| | (Best overall) Industry-leading customer care and specialized packages at competitive prices |
| | Home-based business owners looking for affordable coverage |
| | Small- to midsized businesses that want help with risk management |
| | International coverage for business transactions and trips |
| | Technology businesses seeking errors & omissions insurance that includes cyber liability |
| | Manufacturing companies that need small business insurance plus industry-specific coverage |
| | Professional liability coverage added to a business owner's policy (BOP) |
| | Liquor stores and restaurants that need liquor liability included in their BOP |
| | Delivery and transportation businesses requiring affordable commercial auto insurance |
| | Startups, particular tech companies that need management liability insurance immediately |
Which Insurance Carrier Is Right for You?
How We Evaluated Business Insurance Companies
Our evaluation started with the two things most small business owners are in short supply of, namely time and money. Can the company get you all the coverage you need quickly and for a reasonable cost? However, we also wanted to consider value, so we also looked for other features like great customer service or online claims reporting.
One important consideration when shopping for small business insurance is the carrier's financial strength. This is how you know that the company can cover your claim if you ever have to file one. The carriers on our list all have ratings of A (Excellent) or better from A.M. Best, a credit rating agency focused on the insurance industry.
The Hartford: Overall Best Small Business Insurance Company


The Hartford is our top pick because of its ability to offer small business insurance policies and industry-specific packages with more coverage inclusions than its competitors. Its team of small commercial lines specialists earns high ratings from customers for servicing and claims support.

| The Hartford Strengths | The Hartford Weaknesses |
| --- | --- |
| Broad business owner's policy with industry-specific coverage options | Cost information only available by applying |
| Top workers' compensation provider | No online chat in application |
| Can offer online quotes to 51 professions in 24 industries | No coverage in Alaska or Hawaii |
| Online claim reporting available | |
| A+ (Superior) rating from A.M. Best | |
Coverage for Small Businesses
For small business owners, The Hartford offers broad protection through its Spectrum BOP that puts general liability and commercial property insurance into a single, convenient package. The Hartford's version includes key coverages that many other insurers charge extra for, including protection of business income lost through off-premises operations. From there, business owners can purchase several endorsements to customize their BOPs, like coverage for data breach, debris removal, and valuable records.
Other small business insurance policies The Hartford offers include:
Workers' compensation
Commercial auto
Professional liability
Cyber insurance
Costs
Like most insurance providers, The Hartford only provides specific pricing information after customers apply for a quote. However, the company recently updated its Stretch endorsements to offer four levels of coverage options: Stretch, Stretch Plus, Super Stretch, and Premier Stretch. The lowest level, Stretch, covers the most common risks small business owners face and usually costs about $100 to add to a BOP.
Get more information in The Hartford Review
Hiscox: Best for Home-based Businesses

Hiscox specializes in insurance for businesses with five or fewer employees, offering a wide range of coverage types for a diverse set of industries. It particularly stands out for businesses run out of the home by offering up to 5% discounts on BOPs and general liability insurance for these businesses.

| Hiscox Strengths | Hiscox Weaknesses |
| --- | --- |
| Discounts for multiple policies and home-based businesses | Only offers commercial auto, workers' compensation and employment practices liability through partnerships |
| Particularly strong option for microbusinesses | No online chat in application |
| Easy online application for accurate quotes in nine industries and 70+ professions | Coverage not available in Hawaii |
| Online claim reporting available | |
| A (Excellent) rating from A.M. Best | |
Coverage for Small Businesses
Hiscox specializes in liability coverage and offers general liability and professional liability policies to nine industries and more than 70 specific professions. The company also has a business owner's policy that can be customized through endorsements for hired and nonowned autos, employee crime, and electronic data loss. Additionally, Hiscox sells:
Cyber insurance
Management liability insurance
Commercial property insurance
In that list, only commercial property insurance is common among small business owners. The rest are usually only purchased in specific industries or by businesses with certain operations. Hiscox does sell more fundamental insurance, like workers' compensation and commercial auto, but it doesn't write those policies. Instead, it partners with online insurance broker CoverHound to get clients these policies.
Costs
Hiscox charges a minimum premium of $350 per year for its general liability insurance. Bundling that with property coverage into a BOP raises the annual minimum premium to $500. Its professional liability starts at $270 per year.
Hiscox also offers:
Discounts of up to 5% for at-home businesses
Discounts of up to 5% for buying multiple policies
Monthly payment plans for no extra charge
A 14-day full money-back guarantee.
Nationwide: Best for Risk Management Plans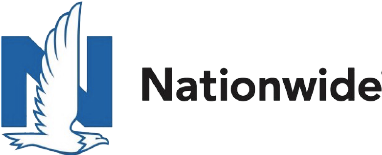 Nationwide specializes in property and casualty insurance, plus it has a wide range of employee benefits, including retirement planning and group insurance. However, where Nationwide shines is in its safety resources, including assistance with business continuity plans, return-to-work programs for injured employees, and fleet safety seminars.

| Nationwide Strengths | Nationwide Weaknesses |
| --- | --- |
| Offers a wide range of safety resources and discounted service from partners | Online application often directs applicant to call to complete |
| Provides business insurance, surety bonds, and employee benefits | No online chat in application |
| Online claim reporting available | |
| A+ (Superior) rating from A.M. Best | |
Coverage for Small Businesses
Nationwide offers the fundamental policies small business owners need, namely general liability, workers' compensation, professional liability, and commercial auto. Additionally, business owners can get other coverages as standalone policies or add-ons to existing policies, such as:
Business income
Builders' risk
Most insurers cut off eligibility for BOPs when a business has more than $1 million in revenue. Nationwide, however, provides BOPs for businesses with slightly higher revenue, up to $5 million per year.
Costs
Nationwide doesn't provide cost information for small company insurance on its website. However, it does claim to have flexible payment options. Small business owners also can get discounts on many services that help improve safety, including:
Criminal background checks
Drug testing
Online security
Portable alarm system
Kitchen fire suppression devices
First aid supplies
Employee training
While these services do not lower the cost of business insurance, they may help you avoid claims and that can help keep premiums down.
See where this carrier ranks in a national customer service survey in our Nationwide Review
Chubb: Best for International Coverage

As the world's largest publicly traded property and casualty insurance carrier, Chubb can offer an extensive array of products for all types of businesses, including small companies. One example is its unique foreign package that provides liability coverage, workers' compensation, and commercial auto, specifically for small businesses with overseas interests and foreign travel.

| Chubb Strengths | Chubb Weaknesses |
| --- | --- |
| Can cover international operations | Sold mainly through independent brokers, so additional fees may apply |
| Covers 13 industries and 500+ professions | Lengthy online application |
| A++ (Superior) rating from A.M. Best | No online chat in application |
Coverage for Small Businesses
Chubb has all the standard commercial policies most small business owners need, namely:
General liability
Commercial property
BOP
Cyber liability
Professional liability
Workers' compensation
Interestingly, Chubb defines small businesses as having up to $30 million in revenue, significantly more than the caps other insurers place on their small commercial products. This means business owners who start with Chubb may be able to stay with the company as they grow.
Chubb also stands out by offering a foreign package, coverage that's uncommon among small business insurers. It covers:
Workers' comp for foreign employees
Emergency medical and political evacuation
Lost document assistance
Commercial auto liability, including coverage for hired vehicles
Chubb's foreign package is only available for businesses that make fewer than 100 international trips per year and that have less than $30 million in overseas sales.
Costs
Most small businesses find Chubb through independent agents and brokers, which may mean you pay additional fees that add to your overall cost. However, the company recently added an online quote platform for small businesses.
Find out what other industries it covers in our Chubb Review
The Hanover: Best for Information Technology (IT) Companies


The Hanover is a family of insurance companies that specialize in small- and medium-sized businesses and can offer coverage to more than 500 business types in 12 industries. Technology is a top industry for The Hanover, which offers a professional liability product that combines cyber liability coverage to a vast array of tech companies.

| The Hanover Strengths | The Hanover Weaknesses |
| --- | --- |
| Offers professional liability insurance combined with cyber & media liability coverage | No online quotes |
| Industry-specific coverage available for 500+ professions | Coverage not available in all states |
| Online claims reporting available | Sells policies through independent agents so additional fees may apply |
| A (Excellent) rating from A.M. Best | |
Coverage for Small Businesses
The Hanover only works with small and medium commercial accounts, and it takes pride in its ability to tailor innovative coverage to particular professions. For small businesses, it offers a commercial package solution that covers many of the perils they commonly face.
The Hanover's commercial package includes:
Property insurance
General liability insurance
Loss of income and extra expense coverage
Data breach coverage
Additional endorsement options based on industry
Small business owners also can quote commercial auto, workers' comp, and professional liability with The Hanover. IT companies, in particular, should look at the company's professional liability insurance. This product bundles errors and omissions, cyber liability, and first-party data breach coverage into a single, convenient package. It can pay losses related to these as well as regulatory proceedings and product recalls.
Costs
Like most insurance policies, coverage from The Hanover depends on a variety of factors, including a business's operations, location, and revenue. A small technology firm can get an errors and omissions policy geared toward them for a minimum premium of between $600 to $1,000. Other small businesses see minimums of between $150 and $2,000.
Not in IT? Learn the other industries this carrier covers in The Hanover Review
Liberty Mutual: Best for Manufacturing Companies

Liberty Mutual has more than 100 years of experience working with businesses of all types, sizes, and industries. It puts this extensive experience to use in its industry-specific risk management resources, giving it an edge for manufacturers. Small manufacturers can log into the Liberty Mutual SafetyNet site to view training videos and other safety tools to help reduce claims and ultimately costs.

| Liberty Mutual Strengths | Liberty Mutual Weaknesses |
| --- | --- |
| Offers BOPs to 400+ professions | No online claim reporting for small businesses |
| 1,000+ downloadable safety resources for policyholders | No online quotes |
| A (Excellent) rating from A.M. Best | |
Coverage for Small Businesses
Liberty Mutual has the basic coverage types small business owners need, including a BOP that caps eligibility at $8.5 million in revenue and 1,000 employees. Businesses with unusual exposures can choose a commercial package policy with more options, allowing them to tailor their coverage better. Manufacturers can add on coverage for professional liability, equipment breakdown, and product recalls.
Liberty Mutual also has two unique program options:
Specialty program: Insurance designed for hard-to-cover risks, including scrap metal dealers, adult residential care facilities, and sports and fitness entities
Group program: Coverage for similar businesses that band together to receive better plans and pricing
Costs
The cost of coverage with Liberty Mutual varies depending on several factors. However, most businesses can expect to pay premiums between $200 and $3,000 annually. Combining multiple coverage types in a BOP reduces costs compared to buying separate policies.
See what customers had to say in our Liberty Mutual Review
CNA: Best Small Business Insurance Company for Professional Liability
As one of the largest property and casualty insurers in the United States, CNA provides small business owners with a broad range of policies and coverage options. Its BOP, called CNA Connect, combines general liability and property coverage plus a unique endorsement for professional liability. It also automatically includes employment practices liability limits of $10,000.

| CNA Strengths | CNA Weaknesses |
| --- | --- |
| $2 million per occurrence/$4 million aggregate limits available on general liability | No online claims reporting for professional liability, cyber, or management liability |
| Easy, 1-page application that returns quote in minutes | No online purchasing |
| A (Excellent) rating from A.M. Best | Coverage may not be available in all states |
Coverage for Small Businesses
CNA focuses solely on commercial insurance and is the market leader for professional liability, also called errors and omissions, insurance. The company makes a professional liability endorsement available on its BOP for 16 professions like dental lab workers, computer programmers, and photographers.
Additionally, CNA lists 12 policies for small businesses, including less common coverages like:
Fidelity and commercial crime
Employment practices liability insurance (EPLI)
Ocean marine
Management liability
Few insurers can offer these coverages to small business owners, but CNA can. Its BOP automatically includes EPLI.
CNA Costs
CNA does not share premium information or discount opportunities on its website. However, CNA Connect, its BOP, does allow policyholders to drop unnecessary coverages or increase deductibles to reduce overall costs.
Get details on additional coverages in our CNA Review
AmTrust: Best for Businesses That Sell Alcohol


AmTrust started as a property and casualty insurer focused on small- and midsized commercial accounts. Now it's a large international company serving businesses of all sizes in 70 countries. Despite this growth, AmTrust maintains a segment dedicated to helping small businesses and offers an affordable BOP with a liquor liability endorsement.

| AmTrust Strengths | AmTrust Weaknesses |
| --- | --- |
| Online chat available | Online application collects information so an agent can call |
| Online claim reporting available for registered policyholders | BOP not available in Florida |
| A (Excellent) rating from A.M. Best | New ventures tend to be ineligible |
Coverage for Small Businesses
In addition to its BOP, AmTrust offers most of the small business insurance policies one would expect, including cyber liability, workers' compensation, and commercial auto. Unlike most insurers, AmTrust has EPLI for small business owners, and it offers state disability insurance.
Costs
Some features of AmTrust's BOP include:
A minimum annual premium of $500 or slightly more than $40 per month
A 10% discount on its BOP when purchased with workers' compensation insurance
Affordable industry-specific riders, such as liquor liability for restaurants and convenience stores
The company also offers no-fee payment plans for its BOP. These range from pay-in-full to installment plans starting at 50% down plus one additional payment, all of which can be paid through electronic fund transfer if your premium is at least $600 per year.
Learn what other businesses are covered in our AmTrust Review


While Progressive Commercial offers a few primary small commercial policies, its greatest strength is commercial auto. Whether you're insuring business autos, trucks, limos, buses, or trailers, Progressive Commercial has coverage to suit your needs. Plus, the company has the widest range of commercial auto endorsements for customizing your policy.

| Progressive Commercial Strengths | Progressive Commercial Weaknesses |
| --- | --- |
| Multiple discounts available for commercial vehicle insurance | Offers most small business insurance through partnerships |
| Easy online application that returns instant quotes | No online chat assistance |
| A+ (Superior) rating from A.M. Best | |
Coverage for Small Businesses
While Progressive Commercial is best known for auto insurance products, it also offers additional coverages through the Progressive Advantage Business Program. Third-party insurers write these policies that include most of the basic business insurance policies like BOPs and professional liability insurance. One unique offering is health insurance for you and your employees.
Costs
Auto insurance with Progressive Commercial costs about $184 per month for lightweight vehicles with good drivers. Truck insurance is typically between $795 and $931 depending on how the truck is used.
Progressive Commercial offers eight discounts for qualified customers, including:
Maintaining insurance
Having a commercial driver's license
Being in business for more than three years
Bundling auto insurance with general liability or BOP
Paying through electronic fund transfer
Paying your entire bill upfront
Insuring your personal vehicles with Progressive
Using the company's electronic logging device (for-hire truckers only)
Progressive Commercial also adjusts your rates by the season, which can provide huge savings for seasonal businesses like contractors.
Get more information in our Progressive Commercial Review
Embroker: Best Small Business Insurance Company for Startups


Embroker started as an online broker but has developed a couple of proprietary products to address the insurance needs of startups. Working with both top-rated carriers and internal development gives Embroker the edge with fast applications. Tech companies may be able to gain instant access to management liability insurance that normally takes weeks to place with other carriers.

| Embroker Strengths | Embroker Weaknesses |
| --- | --- |
| Premium credits available for startups funded by top venture capitalists | Coverage available in only eight industries |
| Coverage provided through Embroker and A.M. Best A+ (Superior) rated Munich Re | Experience with claims and service may vary depending on carrier |
| Easy-to-use application returns quotes immediately | No financial ratings available for proprietary products |
| Online chat available 24/7 | Additional fees may apply |
Coverage for Small Businesses
Embroker has a full line of commercial insurance products but finds its niche in startups, especially those in highly regulated industries such as technology and cannabis. Tech companies, in particular, can get Embrokers' proprietary management liability coverage, and venture capital-backed businesses can take part in its digital Startup Program that packages essential management liability coverages like:
Employment practices liability insurance
Fiduciary liability insurance
Unlike many commercial insurance brokers, Embroker also offers key person insurance, health and employee benefits, and contractor controlled insurance programs (CCIPs).
Embroker Costs
Because it's a broker, Embroker may charge additional fees for the services it provides. However, the company also offers a risk review that helps business owners identify places where they can save on premium. Startups backed by venture capital firms also can earn a premium credit of up to 25% by joining Embroker's Venture Program.
Learn more about the company's unique services in our Embroker Review
Bottom Line
In our search for the best small commercial insurance companies, we looked for key qualities, including nationwide availability, customizable coverage, competitive pricing, and favorable reviews. When choosing a provider for your small business, be sure that it knows your industry so it can offer the best protection against your primary risks.
The Hartford makes finding an affordable and comprehensive policy easy. Its team of experts provides customized coverage options to meet your needs. Complete a short online questionnaire and receive a quote in minutes.