6 Best Small Business Insurance Companies 2023
The best small business insurance providers offer multiple policies with tailored coverage and robust customer service, such as 24/7 claims availability and instant access to a certificate of insurance (COI). Managing your policy and getting answers to your questions are easy with a great provider. We evaluated 19 providers on financial stability, policies offered, customer satisfaction, and convenience and narrowed our list down to the top six:
Did you know?
Simply Business is an online digital marketplace for small businesses, and it specializes in businesses with five or fewer employees. You can easily compare free quotes from top providers, including some listed in this article, and then purchase a policy online without needing to speak with anyone. Visit Simply Business to compare quotes today.
Best Small Business Insurance Companies Compared
Best For

Quote Process

Accessibility

Instant COI

Financial Rating

Overall

Online

24/7 call center

✓

A+ (Superior)

 

Instant coverage and unlimited free COIs

Online

Monday to Friday, 6 a.m. to 5 p.m. Pacific time

✓

A- (Excellent)

BOP

Online

24/7 call center

✕

A++ (Superior)

Service industry businesses

Online

24/7 call center

✕

A+ (Superior)

Home-based businesses

Online

Monday to Friday, 7 a.m. to 10 p.m. Eastern time

✓

A (Excellent)

Retail businesses

Contact Travelers or local agent

24/7 call center

✓

A++ (Superior)
Which Small Business Insurance Company is Right for you?
The Hartford: Best Overall Small Business Insurance Provider

What We Like
In-house claims services
Customer complaints below national average
Over 1 million small businesses insured
What We Didn't Like
May need to finish quoting process with an agent
Same-day coverage not always available
Deciding Factors
Years of experience writing specialty lines
Excellent financial rating
Easily and quickly get a quote
Whatever coverage you need is available
The Hartford is our top choice for the best insurance for small businesses. It scored higher than any other provider in this guide because of its financial strength, customer satisfaction, and available policies.
It stands out because it has the convenience of an insurtech company by providing quick, customizable quotes online and the ability to generate an instant certificate of liability (COI) while also having the wide range of coverage that any type of business would need. It insures nearly every small business profession—whether you have a barber shop, construction company, auto repair shop, or lawn care business, it has the coverage for your business needs.
Unfortunately, The Hartford does not have a mobile app where business policyholders can manage their policy and claims. Sometimes, you cannot get a quote online—or if you do get a quote, you sometimes have to call to purchase the policy. Also, same-day coverage is rarely available.
We received a quote for a BOP for a clothing retail shop that costs $1,150 annually. It included $25,000 in business property with a $1,000 deductible, and on the liability side, it carried $1 million per occurrence and $2 million aggregate. It included business income, backup sewers and drains, and coverage for brands and labels.
One standout feature of The Hartford is that when you are receiving a quote, it gives you four options to choose from: good, better, best, and a build your own. The first three options are already set and show you what coverages are included, whereas the last one is a free form where you can select what fits your business.
Its standard BOP provides general liability and business income loss. It is also customizable with additional coverage, like data breach or professional liability insurance. The Hartford also has a wide range of other coverages, including workers' compensation and commercial auto.
---
With over 1 million small business owners insured through The Hartford, it has lower than average complaints with the National Association of Insurance Commissioners (NAIC). It also provides state-specific resources and coverage for your small business needs—pick your state and learn about any laws and tailored coverage for your region. For example, if you are in Kentucky, you need workers' compensation.
You can go online and get a quote, purchase a policy, manage it, and file a claim. Customer service is available 24/7
---
With over 200 years of experience, The Hartford has maintained great financial stability. It is rated A+ (Superior) by AM Best.
---
Next: Best for Instant Coverage and Unlimited Free COIs

What We Like
Same day coverage
Quick, online quote
Instant access to policy
What We Didn't Like
No 24/7 call center
Not all construction activities are covered
Deciding Factors
Access to policy documents instantly
Manage your policy and claims via the app
Unlimited free and shareable COIs
Coverage customized for each industry
Next Insurance has a fast quoting system that makes it easy to get instant coverage entirely online without speaking to anyone. Through its app and new COI Analyzer, it can generate a nearly instant and free COI that you can share. Because of its lightning-fast convenience and range of policies offered, it is a great provider of fast coverage.
Next's target businesses are ones with fewer than 10 employees and revenue of up to $5 million. It can offer general and professional liability, inland marine, commercial property, employment practices liability insurance (EPLI), and workers' compensation.
Next usually will provide you with three quotes for different levels of coverage. These options are basic, premier, and deluxe. It will offer a recommendation for your business, but you have the freedom to choose which one you think is right.
For a general contractor, we received three quotes:
The basic coverage costs $274.34 monthly and was a combination of general liability and professional liability. The general liability carried an aggregate limit of $2 million, and the professional liability carried an aggregate limit of $50,000.
The premier coverage cost $382.26 monthly and carried the same liability limits but also had $15,000 in coverage for damaged or stolen tools.
The recommended deluxe coverage cost $462.51 monthly and carried the same coverage as the previous two, but the tool coverage was increased to $20,000, and it had $36,000 for office space and equipment. It also had other coverages like equipment breakdown, debris removal, and employee dishonesty.
---
Next is a direct-to-consumer insurance company, meaning it will work directly with it and does not need an agent or broker. Its website and app interface reflects this convenience, giving you the ability to manage your policy, change coverage, and create certificates of insurance all on the website or its app.
Unfortunately, Next does not operate a 24/7 line for customer service or claims. Its app does function like one with its many options. But if you need to speak directly with someone, you will need to call Monday through Friday from 6 a.m. to 5 p.m. PT.
Customers are responding well to this convenience, as it has lower-than-average complaints with the NAIC. More than 4,000 users have given it 5 out of 5 rating on its website, with the most frequent comment celebrating how fast and easy it is to use.
---
---
Get a Quote from Next Insurance
Chubb: Best for BOP

What We Like
Financial strength
Customer policies
24/7 call center
What We Didn't Like
Unclear process for COI
No app for commercial lines
May need to finish quoting process with an agent
Deciding Factors
Claims handled directly by Chubb
Chubb works with independent agents who can help you with your policy
Log in to manage your policy and payments
Years of experience writing insurance
Chubb is an experienced global insurer with a strong financial position and low complaints. It is the best provider for a commercial BOP.
The BOP by Chubb is available for small businesses with revenue of up to $30 million and is available for more than 1,000 business classes in multiple industries, including food services, healthcare, real estate, and retail stores. Its standard BOP has the core policies your business wants, but it offers a custom BOP that can be tailored to fit your business by choosing from a large number of endorsements.
Unfortunately, for smaller businesses, less information is available regarding the extent to which you can manage your account online or how to get a COI. While it has the same score as Next, Next's was placed above Chubb due to its convenience, specifically the ability to create instant coverage online without needing to speak to anyone. To purchase a policy with Chubb, you will usually need to call to finish the process.
We received a quote of $924 annually or $77 monthly for a business owner's policy for a clothing store. It had general liability limits of $1 million per occurrence and $2 million aggregate. It also had $2 million in products and completed liability and $50,000 in business personal property. Some option endorsements included water backup and sump overflow, data breach coverage, and EPLI.
If the standard BOP doesn't work for your business, it has Customarq. This is a specialized policy and is designed to meet the new challenges that businesses typically face. It carries a minimum blanket coverage of $500,000 for your property with the option to increase the amount. As marketing moves to mediums like Facebook and TikTok, claims for advertising injury, libel, and invasion of privacy offenses increase.
---
Chubb maintains high customer service and has lower-than-average complaints. It strongly emphasizes claims services, intending to resolve claims within 48 hours. You can file the claim online or call its 24/7 call center for claims.
For some businesses, you can get a quote and purchase it online. It is usually not for same-day coverage. Often, when you are trying to get a quote, Chubb will halt the process and request you call to finish the process.
---
With roots stretching to the 1880s, Chubb has maintained a global reputation for financial stability. It is rated A++ (Superior) by AM Best.
---
Nationwide: Best for Service Industry Businesses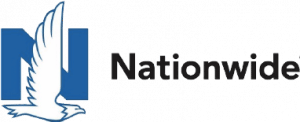 What We Like
Strong financial rating
Available 24/7
Convenient quoting process
What We Didn't Like
Need to speak to an agent to finalize and bind a policy
Unclear process for obtaining a COI
Deciding Factors
Small business and agribusiness coverage available nationwide
Average complaints are well below the national average
Tailored coverage for service industries
Risk management services available to make your business safer
Nationwide Insurance scored high in our evaluation because of its exceptional customer satisfaction with zero complaints filed with state departments of DOI. It has developed an extensive suite of policies for the service industry, including a package of management liability policies, which are available as primary or excess through Nationwide's specialty line.
These include specific coverages for businesses in the service industry, like printing error coverage for advertising firms, a risk-management hotline for law firms, and professional liability customized for funeral home directors. Depending upon the line of business and coverage you are seeking, you may be able to get a fast quote online—but odds are it will direct you to schedule a meeting with an agent.
While Nationwide stands out for its great customer service, it isn't the most convenient provider on this list. It is hit or miss if you will get a quote online and if you do, it may have minimal information. To purchase a policy, you will need to speak with an agent. There is no clear information regarding account maintenance or how to get a COI for your business.
We received a quote for a beauty salon that costs $503 annually—there was no monthly option. The policy is a BOP with $1 million per occurrence and $2 million aggregate in general liability and $25,000 in business property. There is an option to purchase the policy entirely online without speaking to anyone, and the coverage starts the next day.
For service professions, Nationwide's target industries are barber shops and beauty salons, photographers, funeral homes, pet groomers, jewelry, watch, and shoe repair. It carried a total insurable value of $20 million with a maximum building value of $10 million. Business revenue is capped at $5 million.
Spas offering electrolysis, permanent makeup risks, tanning, acupuncture, and other similar services are ineligible.
It offers policy packages for cyber insurance, director and officers, employment practices liability, fiduciary, and specialty crime. These are available for both private and nonprofit companies.
---
You can manage your policy and file a claim online or call 24/7 for customer service or claim-related needs.
Formerly a private company, E-Risk Services, LLC® was purchased by Nationwide to enhance its services for management liability. It has reviewed more than 15,000 companies, partnerships, and limited liability companies (LLCs) and can draw upon that data when evaluating any potential risks your business may face.
Nationwide works with independent and captive agents, so if you prefer working closely with a local agent, you can find one in your area using Nationwide's website. These local specialists will be able to help you with your coverage and policy.
---
At nearly 100 years old and with more than 500,000 small businesses insured, Nationwide has the financial strength you would expect, with an A+ (Superior) rating by AM Best.
---
Hiscox: Best for Home-based Businesses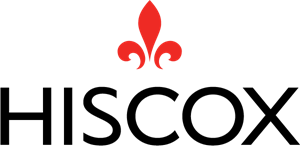 What We Like
Same-day coverage
Quick, online quote
Instant access to policy
What We Didn't Like
No app for commercial lines
No 24/7 customer service
For higher limits, you have to call
Deciding Factors
Home-based businesses priced to reflect lower risk
Online access to policy documents instantly
Create a COI online
Financial strength to pay claims
Hiscox is a small business insurer that excels in offering fast insurance to small businesses online. Typically, if your business has revenues under $300,000 and five or fewer employees, you can get same-day coverage online in just minutes.
For small, home-based businesses, Hiscox states the premiums for general liability are lower to reflect the decreased risk. The provider offers appropriate limits, the convenience of managing your policy online, and a dedicated in-house claims team.
We received a quote for a home-based artist for cyber insurance that costs $259 annually. Alternatively, you can make a down payment of $43.30 and then 10 installments of $21.57. The policy carried an occurrence and aggregate limit of $250,000 with a $10,000 deductible.
As a cyber liability policy, this insurance covers breach response with experts to respond to and mitigate a cyber event. It also covers lost business revenue and data recovery if you suffer a breach or extortion threat. Another coverage featured is for money lost if your business is a victim of fraudulent instruction by a third party.
---
Hiscox is available in all 50 states, and for most coverages, you can get an online quote very quickly for same-day coverage. You can also purchase the policy without needing to speak with anyone. However, if you want or need higher limits, you will need to call and speak with one of its licensed agents. They are available Monday through Friday from 7 a.m. to 10 p.m. ET.
Once you have an account with Hiscox, you can then manage your policy, create a COI and file a claim.
Hiscox has higher-than-expected complaints as monitored by the NAIC. However, on the independent review site feefo, it has 4.7 out of 5 stars from more than 1,000 verified customers. "Very easy to use" is a common refrain when you read through user reviews.
---
---
Travelers: Best for Retail Businesses

What We Like
Customer Service
In-house claims
24/7 availability
What We Didn't Like
No online quotes
Higher-than-expected complaints
No mobile app for commercial customers
Deciding Factors
Dedicated hotline for policyholders with concerns
Works with independent agents to help you with your policy
Log in to manage your policy, payments, and request a CO
Over 40 coverage enhancements available
Travelers scored well due to the policies it offers, its excellent scores in customer satisfaction, and its emphasis on the client through a customer advocacy department. It has a retail store BOP targeting appliance and art supply stores, auto parts, clothing and accessories, and furniture. The BOP includes property, liability, business income, extra expense and computer equipment, data, media coverage, and employee dishonesty.
While many insurers are moving toward providing an online quote, Travelers directs all inquiries for quotes to an agent. While you can get a good idea of what the product and services it offers are, you don't know what the cost will be, which is why it took a hit in our convenience criterion.
For a quote, you will need to contact one of its independent agents.
It offers endorsements for the BOP through its Power Pac and Power Pac Premier endorsements. Each one includes higher limits and coverage for accounts receivable, business personal property, utility services, spoilage coverage for perishable goods, and even salesperson's samples.
---
Travelers is available in all 50 states, and while you cannot get a quote online, you can manage your policy and pay your bills online. You can also request an instant COI through your account.
Claims and customer service are available 24/7. There is a customer advocacy department in case something goes wrong, though you will likely not need to use the customer advocate as
Travelers has the lowest average complaint of any provider in this guide.
---
---
How We Evaluated
We determined which insurance companies would be the best through our in-house proprietary evaluation system. We reviewed 19 leading insurance providers and presented the six with the highest scores. In evaluating them, we focused on the customer's needs. We paid particular interest to convenience, financial ratings (AM Best), customer service, types of policies offered, and the overall experience as a policyholder for a specific provider.
Frequently Asked Questions (FAQs)
Small business insurance protects your business from property damage, business interruption, and third-party liability claims. For example, you could file a claim if you cannot operate your convenience store and the food spoils because of a storm-related power outage. If someone were to slip and fall in your store, your liability insurance would help pay for their medical bills and protect your business from lawsuits.
---
Most likely, yes. For example, in most states, workers' compensation is required coverage. Depending upon the industry and state, general liability may be required. Often, vendors you work with will require you to carry liability insurance. If you have a loan for your business, the bank may require insurance as a condition of the loan.
---
There are many different policies, but the most common are BOP, general liability, and workers' compensation. The BOP is a policy package that usually includes property, liability, and business income. Workers' compensation helps you and your employees, should one be injured while working. Some other types of coverage are commercial auto and cyber liability.
---
A COI, sometimes called a certificate of liability insurance, is a one-page document that summarizes the coverage you carry, and it can be shared as proof of insurance. Sometimes, vendors or contractors will request to be added to your policy as an additional insured. Once this change is made, you'd present the COI showing their inclusion into the policy. You can read our article on what a COI is and how to request one to learn more.
---
Bottom Line
Time is money—so we've saved you some time by researching the best small business insurance providers. The Hartford makes finding an affordable and comprehensive policy easy, as its experts can help you select the right coverage for your needs. Complete a short online questionnaire and receive a quote in minutes or call (888) 219-3051.