8 Best Small Business Insurance Companies for 2022
The best small business insurance companies offer core policies like general liability, plus a broad range of additional coverages that many small businesses need. The top companies offer affordable premiums and have excellent financial ratings that show policyholders can trust them to pay claims.
Our picks for the best insurance for small businesses are:
*Liberty Mutual quote provided by our partner Commercialinsurance.net.
The Hartford: Overall Best Small Business Insurance Company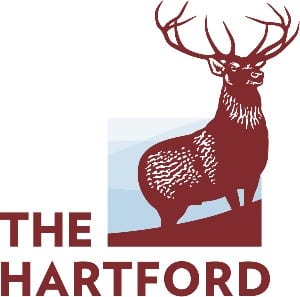 The Hartford is our top pick because of its ability to offer small business insurance policies and industry-specific packages with more coverage inclusions than its competitors. Its team of small commercial lines specialists earns high ratings from customers for servicing and claims support.
| The Hartford Strengths | The Hartford Weaknesses |
| --- | --- |
| Comprehensive business owner's policy (BOP) with industry-specific coverage options | Cost information only available after contacting insurance agents |
| Top workers' compensation provider | No online chat in application |
| Can offer online quotes to 51 professions in 23 industries | No coverage in Alaska or Hawaii |
| Online claim reporting available | |
| A+ (Superior) Financial Strength rating from A.M. Best | |
Coverage for Small Businesses
The Hartford offers Spectrum® Business Owner's Policy, where it provides customized coverage recommendations based on your business's industry and risk characteristics, a broad range of coverage and increased limits, an enhanced Stretch® package including a range of blanket limits and coverages, and a smarter quoting platform.
There are optional coverages that The Harford under Spectrum® Business Owner's Policy, including:
Green upgrade coverage: Covering additional costs to repair or replace damaged covered property using eco-friendly alternatives
Perishable goods in transit: Can cover loss or damage to perishable goods while in transit
Liability worldwide coverage: Expanding the coverage territory by removing the provision where the insured's responsibility in paying damages must only be determined in the United States, Puerto Rico, or Canada
Data breach―fines and penalties: Protecting the policy owners' businesses should a government agency issue a fine for data breach due to their noncompliance with laws or regulations on data privacy
Data breach―Payment Card Industry (PCI) loss: Protecting the policyholder's business if the bank issues a penalty fee for a data breach that occurred due to the insured's noncompliance with PCI rules.
Other insurance coverages that The Hartford offers include:
Workers' compensation
Business income
Commercial auto
Professional liability
Multinational insurance
Cyber insurance
Costs
Like most insurance providers, The Hartford only provides specific pricing information after customers apply for a quote. However, the company recently updated its BOP endorsements to offer four levels of coverage options: Stretch, Stretch Plus, Super Stretch, and Premier Stretch. The lowest level, Stretch, covers the most common risks small business owners face and usually costs about $100 to add to a BOP.
The Hartford is one of the few insurance carriers that have plenty of online reviews found on its website. While the majority of the reviews found on its website are positive reviews, there are third-party review websites, such as Yelp, where policyowners have shared their negative experience with The Hartford's customer support and their inability to use their insurance benefits, which could be due to its policy or coverage selections.
Hiscox: Best for Microbusinesses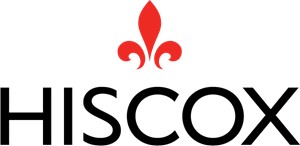 Hiscox specializes in insurance for businesses with five or fewer employees, offering several coverage types for a diverse set of industries and more than 180 professions. It particularly stands out for businesses run out of the home by offering up to 5% discounts on BOPs and general liability insurance for these businesses.
| Hiscox Strengths | Hiscox Weaknesses |
| --- | --- |
| Discounts for multiple policies and home-based businesses | Only offers commercial auto, workers' compensation, and employment practices liability through partnerships |
| Particularly strong option for microbusinesses | No online chat in application |
| Easy online application for accurate quotes for 180-plus professions | Coverage not available in Alaska |
| Online claims processing 24/7 | Not all insurance coverages are offered on their online quotes platform |
| A (Excellent) Financial Strength rating from A.M. Best | |
Coverage for Small Businesses
Hiscox specializes in liability coverage. It offers general liability and professional liability policies to nine industries and more than 180 professions. The company also offers BOP that can be customized through endorsements for hired and nonowned autos, employee crime, and electronic data loss. Additionally, Hiscox sells:
Cyber insurance
Management liability insurance
Media liability insurance
Commercial property insurance
Except for commercial property insurance, most of the policies on that list are purchased in specific industries or by businesses with certain operations. Hiscox does sell more fundamental insurance, like workers' compensation and commercial auto, but it doesn't write those policies. Instead, it partners with online insurance broker CyberPolicy to get clients these policies.
Business owners should note that BOP isn't offered in 42 states, namely: Alabama, Alaska, Arkansas, Delaware, Florida, Hawaii, Idaho, Iowa, Kansas, Kentucky, Louisiana, Maine, Mississippi, Montana, Nebraska, North Dakota, North Hampshire, New Mexico, Nevada, Oklahoma, Oregon, Rhode Island, South Carolina, South Dakota, Tennessee, Utah, Virginia, Vermont, Washington, West Virginia, and Wyoming.
Costs
Hiscox charges a minimum premium of $350 per year for its general liability insurance. Bundling that with property coverage into a BOP raises the annual minimum premium to $500. Its professional liability starts at $270 per year.
Hiscox also offers:
Discounts of up to 5% for at-home businesses
Discounts of up to 5% for buying multiple policies
Monthly payment plans for no extra charge
A 14-day full money-back guarantee.
Hiscox also offers general liability and professional liability aggregate limits of up to $5 million each, depending on the industry and risk associated with it. Meanwhile, it also offers up to $4 million aggregate limits for BOP.
Coverwallet: Best in Providing Instant Quotes


As a notable online broker, Coverwallet can help you be connected to its extensive list of providers, such as Liberty Mutual, CNA, Chubb, Hiscox, among others. It provides instant quotes after filling out relevant information about your business, giving it an estimated idea of the kind of insurance you may need. Its wide list of insurance policies being offered in the US makes it a viable option for business owners to consider. It's no surprise then that this is our top pick for the best business insurance brokers.
| Coverwallet Strengths | Coverwallet Weaknesses |
| --- | --- |
| Offers an easy-to-use platform to get quotes from multiple providers for more than 80 occupations in 11 industries | Quotes may not be generated instantaneously |
| Has a policy management system to manage active policies and manage claims processing | Slow-acting customer service |
| With wide variety of coverage types available | As a broker, it cannot provide insurance itself and will be dependent on their partners for the coverages your business will need |
| | Charges a brokers fee and additional fees |
Coverage for Small Businesses
As a broker, Coverwallet can link you to well-known insurance providers, such as Hiscox, Liberty Mutual, and CNA, where it can provide insurance policies like general liability, workers' compensation, employers liability, among others. Depending on the location of your business and the associated risks it entails, Coverwallet can list all the possible coverages that can best protect your business from possible risks.
Coverwallet can also help you manage your insurance policies through its MyCoverwallet, where you can manage your payments, create and download certificates of insurance, access all policy documents in one platform, and process claims online.
Costs
Coverwallet has an online quoting system where users can complete the information requested, such as the location of the business, and the annual revenue, among others, to get estimated quotes. Depending on the industry, location, revenue, and risks associated with it, Coverwallet can provide you with a rundown of the possible insurance providers who can give the best coverage for you.
CNA: Best for Professional Liability Insurance

As one of the largest property and casualty insurers in the US, CNA offers small business owners a broad range of policies and is a top provider of professional liability insurance. Business owners who are exposed to negligence claims should look at its BOP, called CNA Connect®, where it combines general liability and property coverage with a unique endorsement for professional liability.
| CNA Strengths | CNA Weaknesses |
| --- | --- |
| $2 million per occurrence/$4 million aggregate limits available on general liability | No online claims reporting for professional, cyber, or management liability |
| Easy, one-page application that returns quote in minutes | No online quotes |
| A (Excellent) Financial Strength rating from A.M. Best | Coverage may not be available in all states |
Coverage for Small Businesses
CNA focuses solely on commercial insurance and is the market leader for professional liability insurance, also called errors and omissions (E&O). One of its new insurance policies would be Epack 3, where cyber, media, technology, and professional liability are all rolled into one insurance policy. This insurance policy can help business owners know their parameters in relation to new and increasingly complex exposures.
Additionally, CNA lists 12 policies for small businesses, including less common coverages like:
Fidelity and commercial crime
Employment practices liability insurance (EPLI)
Ocean marine
Management liability
Few insurers can offer these coverages to small business owners, but CNA can. Its BOP includes EPLI limits of $10,000 and damages to premises rented to you at $1 million automatically.
Costs
CNA doesn't share premium information or discount opportunities on its website. However, CNA Connect, its BOP, does allow policyholders to drop unnecessary coverages or increase deductibles to reduce overall costs.
Progressive Commercial: Best for Commercial Auto


Progressive Commercial is best known for providing comprehensive commercial auto insurance. Whether you're insuring business autos, trucks, limos, buses, or trailers, Progressive Commercial has coverage to suit your needs. Plus, the company has the widest range of commercial auto endorsements for customizing your policy.
| Progressive Commercial Strengths | Progressive Commercial Weaknesses |
| --- | --- |
| Multiple discounts available for commercial vehicle insurance | Offers most small business insurance through partnerships |
| Easy online application that returns instant quotes | No online chat assistance |
| A+ (Superior) Financial Strength rating from A.M. Best | |
Coverage for Small Businesses
Progressive Commercial is the leading provider of auto insurance products, covering everything from cars to semis, but it also offers additional policies through the Progressive Advantage Business Program. Third-party insurers write these policies that include most of the basic business insurance policies like BOPs and professional liability insurance.
Costs
Progressive Commercial also adjusts your rates by the season, which can provide huge savings for seasonal businesses like contractors.
Annual average premiums through Progressive Commercial include:
Commercial Auto―Business Auto: $2,256
Commercial Auto―Contractors: $2,232
Progressive Commercial offers nine discounts for qualified customers, including:
Maintaining insurance in the past 12 months
Having a commercial driver's license
Being in business for more than three years
Bundling auto insurance with general liability or BOP
Paying through electronic fund transfer
Paying your entire bill up front and save up to 15%
Insuring your personal vehicles with Progressive
Using the company's electronic logging device
Enrolling in Snapshot ProView® for fleet management tools
Note that some of the discounts listed above are lower in Washington and Virginia and excludes six-month policies in Florida. In addition, these discounts offered by Progressive Commercial may vary and may not be available in all states and situations.
Liberty Mutual: Best for Commercial Property Insurance


Liberty Mutual has more than 100 years of experience working with businesses of all types and sizes. It puts this extensive experience and its strong financial standing to use in developing commercial property policies with impressive coverage limits. For example, its BOP offers up to $25,000 in coverage for electronic data, employee tools, and employee dishonesty.
| Liberty Mutual Strengths | Liberty Mutual Weaknesses |
| --- | --- |
| Offers BOPs to more than 400 professions | No online quotes for business insurance |
| 1,000-plus downloadable safety resources for policyholders | Cannot process claims online |
| A (Excellent) rating from A.M. Best | No online assistance for applicants |
| With 24/7 claims reporting via telephone | |
*Liberty Mutual quote provided by our partner Commercialinsurance.net.
Coverage for Small Businesses
Liberty Mutual has the basic coverage types that small business owners need, including a BOP that caps eligibility at $8.5 million in revenue and 1,000 employees and includes equipment breakdown coverage. More complex, midsized businesses can choose a commercial package policy with more options, allowing the provider to tailor its coverage better.
Liberty Mutual also has two unique program options:
Specialty program: Insurance designed for hard-to-cover risks, including equine and livestock, captives, fine art and specie, and those that self-fund their health insurance plans against large or catastrophic claims.
Northwest Group program: Insurance designed for those businesses and associations located in Montana and Oregon
Costs
The cost of coverage with Liberty Mutual varies depending on several factors. However, most businesses can expect to pay premiums between $200 and $3,000 annually. Combining multiple coverage types in a BOP reduces costs compared to buying separate policies.
The only way to get cost information from Liberty Mutual is to work with an agent to get a quote.
Embroker: Best for Startups


Embroker started as an online broker—it's on our list of best business insurance brokers. Since then, it's developed a couple of proprietary products to address the insurance needs of startups. Working with both top-rated carriers and internal development gives Embroker the edge with fast applications. Tech companies can gain instant access to management liability insurance that normally takes weeks to place with other carriers.
| Embroker Strengths | Embroker Weaknesses |
| --- | --- |
| Premium credits available for startups funded by top venture capitalists | Coverage available in only eight industries |
| Easy-to-use application returns quotes immediately | Experience with claims and service may vary depending on carrier |
| Online chat available 24/7 | No financial ratings available for proprietary products |
| | Additional fees may apply |
Coverage for Small Businesses
Embroker has a full line of commercial insurance products but finds its niche in startups, especially those in highly regulated industries, such as technology and cannabis. Tech companies, in particular, can get Embrokers' proprietary management liability coverage, and venture capital-backed businesses can take part in its digital Startup Package that includes essential management liability coverages like:
Directors and officers (D&O) insurance
Employment practices liability insurance
Fiduciary liability insurance
Tech E&O, including cyber liability
Unlike many commercial insurance brokers, Embroker also offers key person insurance, health and employee benefits, and contractor-controlled insurance programs (CCIPs).
Costs
Because it's a broker, Embroker may charge additional fees for the services it provides. However, the company also offers a risk review that helps business owners identify places where they can save on premiums. Startups backed by venture capital firms also can earn a premium credit of up to 25% by joining Embroker's Venture Capital Program.
State Farm: Best for Businesses That Need Agent Access


State Farm is an insurance provider best known to have a nationwide network of insurance agents available online. On top of offering a variety of business insurance policies, State Farm is known to offer industry-specific packages with specialized coverages.
| State Farm Strengths | State Farm Weaknesses |
| --- | --- |
| Nationwide network of insurance agents available in all 50 states | Limited online capabilities in managing business insurance |
| Professional liability can be added to BOP | Would need to have a consistent communication with your agent to manage your business insurance policies |
| Can provide retirement savings vehicles for you and your employees | No online quotes |
| With online chat assistance | Online claims processing is only for vehicular-related incidents |
| | |
Coverage for Small Businesses
State Farm provides insurance policies to more than 300 professions, including specialized professions, such as psychologists and veterinarians who have particular risks in their line of work. Aside from offering the standard insurance policies, such as workers' compensation, commercial auto, and commercial property, State Farm also offers the following:
Surety and fidelity bonds
Retirement plans for your business
Costs
State Farm doesn't provide a platform where business owners can get their estimated costs instantaneously. The only thing they can do is to visit their website, type in their ZIP code, and call the nearest branch for a quote.
How We Evaluated the Best Insurance for Small Businesses
Our evaluation started with the two things most small business owners are in short supply of— time and money. Can the company get you all the coverage you need quickly and for a reasonable cost? However, we also wanted to consider value, so we also looked for other features like great customer service or online claims reporting.
One important consideration when shopping for small business insurance is the carrier's financial strength. This is how you know that the company can cover your claim if you ever have to file one. The carriers on our list all have ratings of A (Excellent) or better from A.M. Best, a credit rating agency focused on the insurance industry.
Bottom Line
In our search for the best small commercial insurance companies, we looked for key qualities, including nationwide availability, customizable coverage, competitive pricing, and favorable reviews. When choosing a provider for your small business, be sure that it knows your industry to offer the best protection against your primary risks.
The Hartford makes finding an affordable and comprehensive policy easy. Its team of experts provides customized coverage options to meet your needs. Complete a short online questionnaire and receive a quote in minutes.