The best small business insurance companies offer basic policies, such as general liability, and a broad range of additional coverages that small business owners may need. We reviewed dozens of providers and narrowed them down to our top 15 based on key criteria like coverage types, customer service, and pricing.
The Hartford: Overall Best Small Business Insurance Provider
The Hartford is our overall best small business insurance company. Its specialists provide industry-leading customer support and highly-rated claims service. The Hartford offers a broad range of insurance packages to meet your specific coverage requirements. Complete a short online questionnaire to receive various types of small business insurance quotes in minutes.
Top 15 Small Business Insurance Companies 2019
| Insurance Company | Best for |
| --- | --- |
| | (Best overall) Industry-leading customer care and specialized packages at competitive prices |
| | Independent contractors and sole proprietors who seek coverage tailored to professional needs |
| | Workers' compensation needs for companies of all sizes and industries |
| | International coverage for business transactions and trips |
| | Small- to mid-sized businesses that want employee benefits in addition to business insurance |
| | Retail stores needing coverage that includes inventory and employee theft |
| | Manufacturing companies that want help implementing risk management programs |
| | Professional liability coverage added to a business owner's policy (BOP) |
| | Technology businesses that want errors & omissions insurance that includes cyber liability |
| | Liquor stores and restaurants that need liquor liability included in their BOP |
| | Real estate investors and rental dwelling owners |
| | Professional office businesses such as attorneys and accountants |
| | Delivery and transportation businesses requiring affordable commercial auto insurance |
| | Nonprofit organizations that have been declined by other insurers |
| | Startups that have raised capital and need directors and officers policies |
Which Insurance Carrier is Right for You?
How We Evaluated Business Insurance Companies
We evaluated the best small company insurance providers by looking at national providers that offer the policies most business owners need like general liability. When looking for insurance for small business needs, we then considered other features like the availability of additional business policies and industry-specific packages, amount of coverage for the premium, and customer service ratings and reviews.
The criteria we used to evaluate the top business insurance companies include:
Financial strength: Insurance providers are rated for solvency and claims-paying strength; this information is essential to have before buying any business insurance
Coverages by industry or profession: Top commercial insurance companies offer the business insurance policies most owners need plus prepackaged plans for specific industries or professions
Customer service: We studied trends in customer ratings and reviews on sites like the Better Business Bureau, Feefo, and Trustpilot, among others
Nationwide presence: We only included providers that serve small business owners all across the United States
Costs: We looked at premium rates, pricing structures, available discounts, and what customers had to say about affordability
Customer reviews: We researched what customers had to say about each carrier, looking at its website and several outside review sites
This article only covers small business insurance carriers, such as companies that develop the insurance products it sells. You can also get small business insurance from brokers who have access to multiple carriers. Check out our best small business insurance brokers article for more information.
Based on the above criteria, our choice as the top small company insurance carrier is The Hartford. All of our top 15 finalists share similar qualities, but The Hartford is a standout for its industry-leading customer care and highly rated claims service combined with its cost-effective solutions.
The Hartford: Overall Best Small Business Insurance Company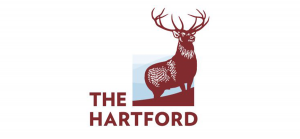 The Hartford takes best overall because it has a team of specialists dedicated to matching business owners with the right policy with more coverage inclusions than competitors. This team earns high ratings from customers for servicing and claims support. Plus, The Hartford has a broad selection of specialized insurance packages based on industry and profession.
The Hartford's Financial Strength
The Hartford Coverages
The Hartford offers broad protection to small businesses. Its general liability insurance is particularly strong. In addition to third-party lawsuits, The Hartford's general liability includes a special option for website and advertising coverage, plus damages to the property you rent. The Hartford also offers strong workers' compensation policies in many areas, and its website lists 51 professions in 24 industries it can quote online. Insurance for small business niches not listed are available by phone quote.
Top industries include:
Contractors & construction
Finance & insurance
Healthcare
Manufacturing
Professional services
Real estate
Restaurants
Retail
Technology
Wholesalers & distributors
The Hartford Costs
Like most insurance providers, The Hartford provides specific pricing information after customers apply for a quote. However, many of its top industries can get The Hartford's Stretch endorsements for a reduced rate.
These Stretch endorsements expand the comprehensive basic coverage in The Hartford's Spectrum program by adding blanket limits of $250,000 to $350,000 to six industry-specific coverages:
Computers and media: Covers damage to your hardware or software
Debris removal: Pays to remove debris after a covered event
Personal property of others: Covers leased or borrowed business personal property
Temperature change: Pays for inventory that spoils after a mechanical breakdown
Accounts receivable: Covers costs after the loss of accounts receivable documents, such as money that can't be collected from customers or loans taken out to cover those costs
Valuable papers and records: Pays for reconstructing important business documents after they're damaged in a covered event
The Hartford Customer Reviews
Customers who work with The Hartford rave about the customer service, often commenting on fair and professional treatment during claims. This carrier also gets high marks for its responsiveness. Many of The Hartford reviews note that its customer service representatives answered questions promptly and worked to keep them informed.
What The Hartford Is Missing
The Hartford is known for writing policies for many industries and providing exceptional servicing and claims support. However, one missing element is premium information. There are no details on the cost of basic insurance packages, such as a simple business owner's policy (BOP).
Hiscox: Best Small Business Insurance Company for Home-based Businesses

Hiscox specializes in insurance for small companies, offering a wide range of coverage types for a diverse set of industries. Hiscox particularly stands out in insurance policies for businesses run out of the home, including independent contractors and sole proprietors. The company tailors its policies by reducing coverage in your BOP to match the reduced risk.
Hiscox Financial Strength
| | | | |
| --- | --- | --- | --- |
| A.M. Best | Moody's | Standard & Poor's | Fitch |
| A | NR* | A+ | AA- |
NR* = No rating available
Hiscox Coverages
Hiscox specializes in liability insurance and can tailor products to cover exposures in nine industries and more than 70 specific professions. On top of the common policies such as general liability, cybersecurity, and workers' compensation, Hiscox can quote many other coverages as well.
Here are a few of Hiscox's additional liability policies:
Directors and officers insurance
Management liability insurance
Employment practices liability insurance
Hired & nonowned auto liability insurance
Hiscox Costs
A general liability policy from Hiscox averages about $30 for most small businesses, and you can bundle property coverage into a BOP that starts at just $42 per month.
Hiscox also offers:
Monthly payment plans for no extra charge
A 14-day full money-back guarantee.
Hiscox Customer Reviews
Hiscox reviews trend positive, with many customers commenting on the company's fast service and helpful representative. Clients also say the application is easy to use and appreciated being able to call with any questions.
What Hiscox Is Missing
With an online service portal, live chat, and simple application, Hiscox does an excellent job of using technology to create a positive client experience. However, the company doesn't offer surety bonds. While not an insurance policy, bonds are often needed for contract work, especially in the construction industry.
Travelers: Best Small Business Insurance Company for Workers' Compensation


Travelers is a major insurance carrier that offers some of the strongest workers' compensation policies for companies of all sizes. One of the standout features for Travelers workers' comp is the claims process that includes proprietary programs to get injured employees back to work faster. Policyholders can log in to file claims, add insureds, and request other services easily.
Travelers Group's Financial Strength
| | | | |
| --- | --- | --- | --- |
| A.M. Best | Moody's | Standard & Poor's | Fitch |
| A++ | Aa2 | AA | AA- |
Travelers Coverages
Travelers offers standard commercial policies as well as business insurance policies that startups and international companies may need. This carrier also has a workers' compensation loss sensitive rating plan, helping business owners who may have small claims minimize extreme rate increases.
Travelers offers a host of management liability products, including:
Cyber liability
Fidelity & crime
Directors & officers
Identity fraud reimbursement
Business owners can purchase these as standalone policies or bundle them in a single package.
Travelers Costs
Travelers uses both independent agents and brokers. Some brokers will charge business owners an additional fee to place insurance. Other than that, Travelers has a reputation for providing basic business insurance for reasonable premiums.
Travelers Customer Reviews
Travelers' reviews are positive, noting a dedication to customer service leaves most policyholders satisfied with their choice. The company is known for its responsiveness and quick claim payouts. Many business owners also appreciate its risk management resources.
What Travelers Is Missing
The ability to manage your account and file claims online is a big benefit for busy business owners who use Travelers. Plus, Travelers offers a number of specialty policies that can help you tailor your insurance to your business. Unfortunately, some of Travelers's products aren't available in every state.
Chubb: Best Small Business Insurance Company for International Transactions

Chubb is the world's largest publicly traded property and casualty insurance carrier. This enables it to offer an extensive array of products for all types of businesses, including small companies. One example is the foreign package, which is designed specifically for small businesses with overseas interests and foreign travel.
Chubb's Financial Strength
| | | | |
| --- | --- | --- | --- |
| A.M. Best | Moody's | Standard & Poor's | Fitch |
| A++ | NR | AA | NR |
NR = Not rated
Chubb Coverages
In addition to standard business policies, Chubb has a foreign package that's uncommon among small business insurers.
The core coverages in Chubb's foreign package include:
Workers' comp for foreign employees
Medical expenses
Lost document assistance
Political evacuation
In addition to its foreign package, Chubb offers four distinct management and professional liability packages for small businesses.
Chubb Costs
Like most large insurance providers, Chubb doesn't post cost data on its site. However, the company offers coverage through independent agents and brokers, which typically means you pay additional fees that add to your overall cost. While Chubb doesn't provide dollar amounts, it does disclose other commission information on its site.
Chubb Customer Reviews
Customer reviews for Chubb are rare, mostly because it's known for business insurance that's sold through independent agents and brokers. Available reviews tend to be positive, particularly for claims service. Chubb uses an online claim reporting tool that gets high marks for speedy response times. Typically, Chubb policyholders get claims payments within 48 hours of settlement, which is widely recognized as a big benefit
What Chubb Is Missing
Chubb has just about every product a small business owner could want, including a foreign package, surety bonds, and BOPs. The one drawback is the lack of online quoting. Direct-to-consumer models are becoming more popular in the industry, so perhaps Chubb will add this option in the future.
Nationwide: Best Small Business Insurance Company for Benefits


Nationwide specializes in property and casualty insurance and has a wide range of financial products and employee benefits, including retirement planning and group insurance. This makes it a convenient choice for company owners looking to insure their businesses and get benefits for their employees.
Nationwide's Financial Strength
| | | | |
| --- | --- | --- | --- |
| A.M. Best | Moody's | Standard & Poor's | Fitch |
| A+ | A1 | A+ | NR |
NR = Not rated
Nationwide Coverages
Most insurers cut off eligibility for BOPs when a business has more than $1 million in revenue. Nationwide, however, provides BOPs for businesses with up to $5 million in annual revenue. The company also offers accounts receivable coverage that pays for losses from customers' inability to pay as well as a number of employee benefit options, including dental, vision, and supplemental health.
Nationwide Insurance Costs
Nationwide doesn't provide cost information for small company insurance on its website. However, it does claim to have flexible payment options.
Nationwide also lists several factors that may impact your premium, including:
Annual payroll
Annual sales
Square footage of your place of business
While these factors can give you an idea of potential costs, applying for insurance is the only way to get a quote.
Nationwide Customer Reviews
Nationwide appears to have placed considerable emphasis on customer service during the past year, having risen to number one in customer satisfaction for two years in a row in J.D. Power's 2018 U.S. Small Commercial Insurance Study. Nationwide reviews often mention the friendly service and the amount of online risk management resources.
What Nationwide Is Missing
As a financially sound, national carrier, Nationwide offers quality coverage, helpful resources, and excellent customer service. However, its list of covered businesses and industries seems a little light. If your business isn't in one of its top 14 industries, you may have to work directly with an agent to customize a solution.
Farmers Insurance: Best Small Business Insurance Company for Retail Stores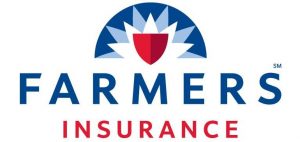 Farmers lnsurance distinguishes itself from many other large carriers by tailoring coverage to specific industries, particularly retail stores such as boutiques and bicycle shops. The company offers more than a dozen industry-specific packages that start with a BOP and are then customized for unique insurance needs.
Farmers' Financial Strength
| | | | |
| --- | --- | --- | --- |
| A.M. Best | Moody's | Standard & Poor's | Fitch |
| A | Baa2 | A+ | NR |
*Not Rated
Farmers Insurance Coverages
In addition to the standard small business insurance policies, Farmers Insurance has a number of specialty products designed for its top industries' unique risks.
A few examples of Farmers Insurance specialty coverages include:
Tuition and fees coverage for schools
Guests' property coverage for hotels and inns
Sale and disposal liability for self-storage business owners
Farmers Insurance is also becoming widely recognized for its Farmers University, an insurance-specific program to help agents and consumers better bridge the gap and minimize confusion over insurance terms.
Farmers Insurance Costs
Farmers Insurance uses local agents to sell Farmers products with limited abilities to sell outside insurance provider products. While proprietary Farmers products are sold on a commission-only basis to consumers, there may be additional fees associated with any brokered products from other carriers.
Farmers also offers several discounts, including:
Reduced rates for bundling coverages in a BOP
Paying annual premiums in full upfront
Using electronic funds transfer
Opting for paperless statements
Farmers Insurance Customer Reviews
Customers reviews are somewhat mixed for Farmers Insurance, although it should be noted that it did receive a J.D. Power's 2017 number one customer satisfaction rating. While it receives negative reviews focused on what customers consider hidden fees, Farmers gets rave reviews for claim services, which customers can access 24/7 through an easy online tool.
What Farmers Insurance Is Missing
Although Farmers Insurance deserves credit for offering coverage tailored to small business owners' industries, the website is difficult to navigate, and the application sends your information to an agent. It should also be noted that Farmers Insurance doesn't offer industry-specific packages even though it tailors coverage for specific industries, which can make getting the right coverage for industry risk more difficult.
Liberty Mutual: Best Small Insurance Company for Manufacturing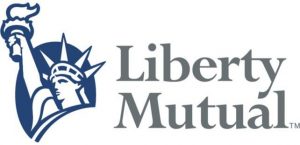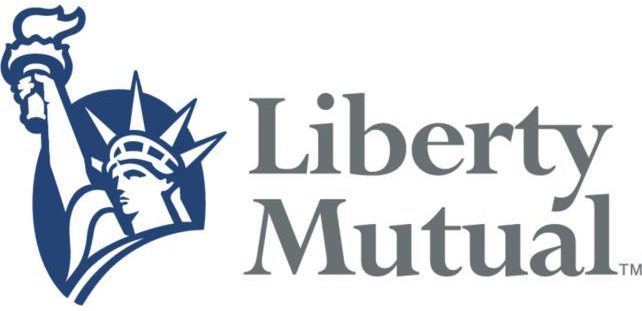 Liberty Mutual has more than 100 years of experience working with businesses of all types, sizes, and industries. It puts this extensive experience to use in its industry-specific risk management resources, giving it an edge for manufacturers. Small business owners enter their policy number on the Liberty Mutual SafetyNet site to view training videos and other safety tools to help reduce the cost of coverage.
Liberty Mutual's Financial Strength
| | | | |
| --- | --- | --- | --- |
| A.M. Best | Moody's | Standard & Poor's | Fitch |
| A | A2 | NR* | A |
*Not Rated
Liberty Mutual Coverages
As a large, international insurance company, Liberty Mutual has a broad range of coverages for small business owners, from a simple general liability policy to a BOP to employee benefits. With 50,000 employees around the world, it's easy to find a local representative to get personalized service if needed.
Liberty Mutual Costs
The cost of coverage with Liberty Mutual varies depending on several factors. However, most businesses can expect to pay premiums between $400 and $3,000 annually. Combining multiple coverage types in a BOP reduces costs compared to buying separate policies.
Liberty Mutual Customer Reviews
Reviews for Liberty Mutual small business insurance are rare, but the ones that are out there specifically mention how the company saved them money through the SafetyNet site.
What Liberty Mutual Is Missing
Liberty Mutual offers a wide range of coverage types. However, its risk management resources show it also understands that insurance is only the beginning. That said, the website is more difficult to navigate than many of the other top business insurance carriers.
CNA: Best Small Business Insurance Company for Professional Liability Coverage

As one of the largest property and casualty insurers in the U.S., CNA provides small business owners with a broad range of policies and coverage options. Its BOP, called CNA Connect, combines general liability and property coverage plus a unique endorsement for professional liability. It also automatically includes employment practices liability limits of $10,000.
CNA's Financial Strength
| | | | |
| --- | --- | --- | --- |
| A.M. Best | Moody's | Standard & Poor's | Fitch |
| A | A2 | A | NR |
*Not rated
CNA Coverages
CNA focuses solely on commercial insurance and is the market leader for professional liability, also called errors and omissions insurance. The company makes a professional liability endorsement available on its BOP for 16 business classes. The majority of other small businesses can get similar affordable liability coverage through its standalone policy.
Additionally, CNA lists 11 policies for small businesses, including rare coverages like:
Fidelity and commercial crime
Employment practices liability insurance (EPLI)
International coverage
Ocean marine
Few insurers can offer these coverages to small business owners, but CNA can. Its BOP automatically includes EPLI.
CNA Costs
CNA does not share premium information or discount opportunities on its website. However, CNA Connect, its BOP, does allow policyholders to drop unnecessary coverages or increase deductibles to reduce overall costs.
CNA Customer Reviews
Small business owners generally seem to like working with CNA, although that's often due to the specific agent servicing an account. Unfortunately, CNA has had some poor reviews for its claims service, which customers think takes too long and is hard to manage.
What CNA Is Missing
Not only does CNA offer a wide range of commercial policies for small businesses, but it also has online quoting options to make getting coverage even easier. However, most business owners want more concrete pricing details before they apply, and CNA does not provide that information.
The Hanover: Best Small Business Insurance Company for IT Companies

The Hanover is a family of insurance companies that specialize in small- and medium-sized businesses and can offer coverage to more than 500 business types in 12 industries. Technology is a top industry for The Hanover, which offers coverage for 33 different types of technology firms and a simplified application for errors and omissions insurance that asks only 10 questions.
The Hanover Insurance Group's Financial Strength
| | | | |
| --- | --- | --- | --- |
| A.M. Best | Moody's | Standard & Poor's | Fitch |
| A | A2 | NR* | A |
*Not rated
The Hanover Coverages
The Hanover only works with small and medium commercial accounts, and it takes pride in its ability to design innovative coverages. For small businesses, it offers commercial package solutions that cover many of the most common perils business owners face the most.
The Hanover's commercial package includes:
Property insurance
General liability insurance
Loss of income and extra expense coverage
Additional endorsement options based on industry
Tech companies can quote an errors & omissions policy designed specifically for them. The small business option has coverage limits between $250,000 and $5 million and covers all of the insured's work, follows them with worldwide coverage, and includes independent contractors automatically when necessary.
The Hanover Costs
Like most insurance policies, coverage from The Hanover depends on a variety of factors, including a business's operations, location, and revenue. A small technology firm can get an errors & omissions policy geared towards them for a minimum premium of between $600 to $1,000. Other small businesses see minimums of between $150 and $2,000.
The Hanover Customer Reviews
The Hanover receives mostly positive reviews from its customers. Many reviewers say its premiums are reasonable, and the claims process is relatively painless. However, some customers say they've had trouble posting payments, but these issues are usually rectified quickly.
What The Hanover Is Missing
While The Hanover offers quality coverage for small businesses, its online options are limited. Business owners can pay bills and report claims online and little else. The Hanover does not offer instant quotes or let business owners bind policies on its website.
AmTrust: Best Small Business Insurance Company for Businesses That Sell Alcohol

AmTrust started as a property and casualty insurer focused on small- and mid-sized commercial accounts. Now it's a large international company serving businesses of all sizes in 70 countries. Despite this growth, AmTrust maintains a segment dedicated to helping small businesses and offers an affordable BOP with a liquor liability endorsement.
AmTrust's Financial Strength
| | | | |
| --- | --- | --- | --- |
| A.M. Best | Moody's | Standard & Poor's | Fitch |
| A- | A | A | NR |
*Not Rated
AmTrust Coverages
In addition to its BOP, AmTrust offers most of the small business insurance policies one would expect, including cyber liability, workers' compensation, and commercial auto. Unlike most insurers, AmTrust has EPLI for small business owners, and it offers state disability insurance.
AmTrust Costs
Some features of AmTrust's BOP include:
A minimum annual premium of $500 or slightly more than $40 per month
A 10% discount on its BOP when purchased with workers' compensation insurance
Affordable industry-specific riders, such as liquor liability for restaurants and convenience stores
The company also offers no-fee payment plans for its BOP. These range from pay-in-full to installment plans starting at 50% down plus one additional payment, all of which can be paid through electronic fund transfer.
AmTrust Customer Reviews
AmTrust generally gets good reviews from customers, who like being able to report claims at any time by email or phone, as well as having multiple payment options. Because AmTrust sells insurance through independent agents, few policyholders deal directly with the company beyond payments and claims.
What AmTrust Is Missing
AmTrust offers solid commercial insurance for low-risk business owners. However, its BOP isn't available in Florida. Additionally, business owners looking for a liquor liability rider will need to submit a supplemental application and complete a prequote survey.
Allstate: Best Small Business Insurance Company for Real Estate Investments


Allstate is one of the most well-known insurers in the country and has excellent insurance policies for real estate investors and rental dwelling owners. Allstate gives clients a personal touch through its local agents where services can be done in person, on the phone, or online.
Allstate's Financial Strength
| | | | |
| --- | --- | --- | --- |
| A.M. Best | Moody's | Standard & Poor's | Fitch |
| A+ | Aa3 | AA- | NR |
*Not Rated
Allstate Coverages
Allstate offers basic business insurance in five industries, representing 36 specific professions. It has a BOP that can be customized with additional policies specific to each of these professions.
Here are a few examples of how Allstate customizes its BOPs for top professions:
Photographers insurance can include off-premises property coverage
Certified public accountant insurance can consist of coverage for valuable papers and records
Locksmiths can add inland marine insurance
Allstate also makes a point of offering commercial auto insurance to its small business clients.
Allstate Costs
Allstate doesn't list premiums on its site. However, it partners with multiple national, state, and local organizations to create discounts based on membership.
A few of the trade associations Allstate partners with include:
American Society of Media Photographers
Elite Beauty Society
Shelby County Schools
Allstate Customer Reviews
Customers give Allstate high marks for stellar customer service, which the company provides through a network of captive agents. These agents only sell Allstate products, so they know the options and can find the right policy for your business.
What Allstate Is Missing
Allstate's exclusive management tools and personalized service are major benefits for business owners looking for expert advice. However, Allstate only offers basic small business insurance. It's solid, reliable coverage, but you must customize for your business through add-ons as opposed to picking a package designed specifically for your industry.
State Farm: Best Small Business Insurance Company for Professional Services

State Farm combines the financial stability of a large insurance company with the personalized service typically found in a local agency. State Farm has a particularly strong BOP for professional offices. Plus, every agent owns his or her agency, so they understand the risks of running a professional small business.
State Farm's Financial Strength
| | | | |
| --- | --- | --- | --- |
| A.M. Best | Moody's | Standard & Poor's | Fitch |
| A++ | NR | AA- | NR |
*Not Rated
State Farm Coverages
Like all of our top insurers, State Farm sells the primary insurance policies small business owners need. However, its list of additional coverages outshines most of its competitors.
For example, State Farm offers a number of industry-specific coverages like:
Farm and ranch insurance
Inland marine insurance
Moreover, State Farm lists about 100 unique businesses it covers with customized insurance solutions.
State Farm Costs
State Farm does not publish any pricing information on its website. Small business owners can reduce costs by combining coverages in a BOP that's starting premium of $250 for most industries makes it competitively priced. Depending on your industry, State Farm can bundle general liability and commercial property with other key coverages.
State Farm Customers Reviews
For customers, the biggest plus of working with State Farm is having one agent contact to handle all policy purchasing and servicing. Most policyholders like having an expert who can explain policy details and is invested in the business relationship. That personal touch makes shopping for business insurance quotes easier and helps many business owners feel more confident in its coverage.
What State Farm Is Missing
State Farm does a good job of providing coverage information for dozens of small business professions, but its website lacks details on pricing. Additionally, insurance information for specific industries is difficult to find.
Progressive Commercial: Best Small Business Insurance Company for Commercial Auto

Progressive Commercial offers a few primary small commercial policies, including general liability, but its greatest strength is commercial auto. Whether you're insuring business autos, trucks, limos, buses, or trailers, Progressive Commercial has coverage to suit your needs. Plus, the company has the widest range of commercial auto endorsements for customizing your policy.
Progressive Commercial's Financial Strength
| | | | |
| --- | --- | --- | --- |
| A.M. Best | Moody's | Standard & Poor's | Fitch |
| A | Aa | AA | NR |
*Not Rated
Progressive Commercial Coverages
While Progressive Commercial is best known for auto insurance products, it also offers additional coverages through the Progressive Advantage Business Program. Third-party insurers write these policies and include most of the basic business insurance policies like BOPs and professional liability insurance. One unique offering is health insurance for you and your employees.
Progressive Commercial Costs
Auto insurance with Progressive Commercial costs about $165 per month for lightweight vehicles with good drivers. Truck insurance is typically between $561 to $795 depending on how the truck is used.
Progressive Commercial offers several discounts for qualified customers, including:
Maintaining insurance
Having a commercial driver's license
Being in business for more than three years
Bundling auto insurance with general liability or BOP
Paying through electronic fund transfer
Progressive Commercial also adjusts your rates by the season, which can provide huge savings for seasonal businesses like contractors.
Progressive Commercial Customer Reviews
Customer reviews mainly focus on Progressive Commercial's auto coverage and indicate that the company provides quality coverage at an affordable price. The number of available discounts is also a highlight. However, working with third-party insurers means customer experiences can vary when quoting general liability, BOP, and other basic business insurance policies.
What Progressive Commercial Is Missing
Discounts and customizable coverage make Progressive Commercial the go-to provider for business auto insurance. However, the rest of its small business insurance is limited. Most of its products come from third-party insurers.
Philadelphia Insurance Companies: Best Small Business Insurance Company for Nonprofit Organizations

The Philadelphia Insurance Companies, or PHLY for short, is a financially stable insurer specializing in niche markets. While that limits its willingness to write policies for traditional businesses, it means unconventional enterprises can often find coverage. This is true for hard-to-insure nonprofit organizations (NPOs). PHLY offers an insurance program for NPOs that can cover day cares, group homes, and homeless shelters.
Philadelphia Insurance Companies' Financial Strength
| | | | |
| --- | --- | --- | --- |
| A.M. Best | Moody's | Standard & Poor's | Fitch |
| A++ | NR | A+ | NR |
*Not Rated
Philadelphia Insurance Companies Coverages
Niche industries are PHLY's bread and butter, which means it can usually offer coverage for businesses that other insurers decline. Its website claims it can write policies for more than 120 unique business types, and it's designed special programs for some of its top industries.
PHLY has programs for the following industries:
Public services: These include water and sewage plants, hospitals, and museums
Habitation and construction: These include homeowners' associations and affordable housing
Sports: These include amateur and professional sports, motorsports, and martial arts training
Entertainment and recreation: These include golf clubs, paintball businesses, and amusement parks
Nonprofit organizations: These include community centers, mental health facilities, and hospices
PHLY's nonprofit program includes useful coverage options, like medical payments for volunteers as well as cyber liability.
Philadelphia Insurance Companies Costs
Because PHLY is a specialty insurer, comparing its premiums to standard carriers is a little like comparing apples to oranges. The risks PHLY insures are so different from traditional businesses, it makes comparing premiums and coverages difficult. However, the businesses that use PHLY can find a BOP with a minimum premium of $250 with a standard $3 million coverage limit.
Additionally, PHLY offers payment plans to nonprofits that pay $2,000 or more in premium.
Philadelphia Insurance Companies Customer Reviews
Online reviews for PHY are difficult to come by, but the majority of them are positive and focus on the company's affordable premiums when compared to standard insurers. Most reviewers also found its claims process, which includes online claim reporting, very easy to manage.
What Philadelphia Insurance Companies Is Missing
PHLY is a great provider for businesses that struggle to find coverage through standard carriers, and its online claim reporting is impressive. However, its website can be confusing. It's sometimes hard to find the information you need, and the company does not offer online quotes.
Embroker: Best Small Business Insurance Company for Startups


Embroker started as an online broker but has developed several proprietary products that address the needs of startups. Working with top-rated insurance carriers, surplus lines, and internal systems development has given Embroker the edge with fast applications that often result in instant access to directors and officers insurance that normally takes weeks to place with other carriers.
Embroker's Financial Strength
| | | | |
| --- | --- | --- | --- |
| A.M. Best | Moody's | Standard & Poor's | Fitch |
| NR | NR | NR | NR |
*Not Rated
Embroker Coverages
Embroker has a full line of commercial insurance products but finds its niche in new startups, highly regulated industries such as cannabis and technology. Unlike many commercial insurance brokers, Embroker also offers key person insurance, health and employee benefits, and contractor controlled insurance programs (CCIPs).
Embroker has proprietary programs for the following industries:
Directors and officers insurance:
Information technology (IT) errors and omissions: These include homeowners' associations and affordable housing
Embroker has venture capital partner programs that help new businesses seeking to raise capital or those that already have raised funds. These programs are designed to protect the business' interests and the interests of investors and capital partners.
Embroker Costs
Not only does Embroker have the ability to provide instant issue policies within minutes of completing an online application, but it is also able to do so with premiums being 20% cheaper than most competitors. This is the result of its application system that has streamlined the process and removed expensive middle surplus brokers.
Embroker Companies Customer Reviews
Because Embroker is a broker, it is hard to find online reviews since most business owners leave reviews regarding the insurance carrier. With that said, most of Embrokers clients rave about the expedited process and ability to get not just quotes, but bound specialty policies. They also love the fact that their coverage is often less expensive.
What Embroker Companies Is Missing
While Embroker has developed a fantastic policy for IT companies that combines professional liability with cyber liability, it does not offer cyber liability insurance to other industries. The company says it is working on some products in this area.
CoverHound: Broker to Shop 180-plus Insurance Companies


Shopping for business insurance can be time-consuming and confusing. Most businesses need more than one type of policies and while many insurance carriers do a great job of combining policies based on your industry, having all of your insurance in one place is not always the best way to go.
CoverHound is one of the oldest online insurance brokers boasting top-tier insurance relationships with more than 180 national and regional carriers.
Shopping insurance policies with CoverHound gives businesses the following advantages:
Compare individual pricing of policies
Compare multiple policy plans
Find specialty policies that cover unique risks
Access to national and regional carriers
Saves time comparing on your own
Bottom Line
In our search for the best small commercial insurance companies, we looked for key qualities, including nationwide availability, specialization of insurance packaging, competitive pricing, and favorable reviews. When choosing a provider for your small business, be sure that it is knowledgeable about your industry and how to best protect against your primary risks.
The Hartford makes finding an affordable and comprehensive policy easy. Its team of experts provides customized coverage options to meet your needs. Complete a short online questionnaire and receive a quote in minutes.