Marijuana is classified as a Schedule I substance, which is why finding hemp insurance for your business can be challenging. To help you find the best cannabis insurance companies, we've evaluated those available according to financial stability, customer satisfaction, ease of use/convenience, and available policies.
Because of the limited number of cannabis insurance carriers, our evaluation almost filled our top recommendations with brokers as these providers can suggest the best policies and prices while offering the greatest convenience. Here are the six best hemp insurance companies for your business:
Best Hemp Insurance Companies Compared
Company

Availability

Quote Process

Certificate of Insurance Process

Financial Stability

AlphaRoot

 

 

Monday to Friday, 6 a.m. to 8 p.m. Eastern time

Answer questions online and AlphaRoot will build a quote

Available instantly through online account

A (Excellent) to A+ (Superior)

Insurance Canopy

Monday to Friday, 8 a.m. to 8 p.m. Mountain time

Online quote and policy purchase

Available instantly via online account

A (Excellent)

HUB International

Hours are dependent on your local broker

Fill out an online contact request form

Request through broker

Undisclosed

Heffernan Insurance Brokers

Monday to Friday, 8 a.m. to 5:30 p.m. PT

Fill out an online contact request form

Request through broker

A++ (Superior)

Admiral Insurance

Hours are dependent on your local broker

Call directly or fill out an online contact request form

Request through broker

A+ (Superior)

Trichome Insurance

Monday to Friday, 9 a.m. to 5 p.m. Eastern time

Fill out a contact request form; quote takes around 48 to 72 hours

Request through broker

Undisclosed
AlphaRoot: Overall Best Cannabis Insurance Company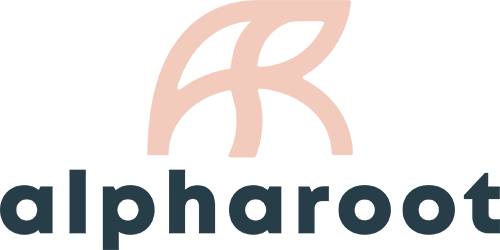 Pros
Cannabis, psychedelics, and hemp insurance
Wide range of coverages available
Create COI on the dashboard
Cons
Unavailable 24/7
Have to create an account to get a quote
Standout Features
Broker working with multiple carriers to offer a wide range of coverage for cannabis businesses
Broad appetite for cannabis, hemp, holistic medicine, and psychedelic industries
Risk assessment and risk management services offered to customers
Dedicated in-house claims team to provide a point of contact with the carrier during a claim
Financial stability: While we were unable to find specific companies, AlphaRoot works with dozens of different carriers and states that they carry an A (Excellent) rating.
A full-service insurance brokerage, AlphaRoot focuses on offering insurance for cannabis, hemp, psychedelic, and holistic medicine industries. It works with dozens of carriers to find the right match for your business and can provide coverage for every stage of the supply line in the cannabis industry.
It is our leading recommendation because of the large number of industries it covers, its quick quote system, risk services, and other services, like a claims team. It also offers online account maintenance.
While AlphaRoot has a wide range of coverage, if you work with any growers or distributors in Canada, then you should check out HUB International, which has experience in dealing with cross-border transactions.
Quotes are available online, but you will need to first create an account with it. After doing so, you'll proceed to provide information about your business and coverage needs and it will then provide a quote for you to review and purchase.
In terms of coverage, AlphaRoot offers nearly every type of insurance a cannabis business needs. Some key coverages it offers are product liability, cyber liability, general liability, workers' comp, and auto liability.
AlphaRoot has started to develop specialized packages, too. For example, it now offers a management liability package that, among other coverages, carries representation & warranties to protect a business against any sort of litigation that may arise post-acquisition.
---
AlphaRoot was started in 2016. Because it is a newer company, reviews for it are harder to find, but the ones available are all positive. There are around 40 reviews on Google, where it has an overall rating of 5 stars.
AlphaRoot continues to expand its offerings for customers and recently launched a digital platform. This platform is a 24/7 self-service hub for policyholders to find everything they need—including insurance applications, COI requests, and claims management. A nice feature of this new platform is the ability to monitor and track the growth of your company. This lets you know if the insurance you bought several months ago is still the right level of coverage for your business.
What's more, the broker offers tailor-made risk management plans and in-house claims consultants to help provide a point of contact during the claims process. This is an unusual service for a broker and something only HUB International also offers.
---
Insurance Canopy: Best for Crop Insurance & Dispensaries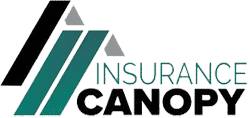 Pros
Online account management
Create instant COIs
Nationwide availability
Cons
Unavailable 24/7
Claims are handled by a third party
Quotes for some policies are through an agent
Standout Features
Special event insurance for cannabis events
Wide range of industries covered: digestibles, hemp, crops, and dispensaries
Affordable insurance with some policies starting at $139 annually
Intuitive and user-friendly online interface
Financial stability: The policy is written through Lloyd's of London, which has an AM Best rating of A (Excellent).
Insurance Canopy is an online broker that offers policies for a large range of cannabis businesses. It has a specialized policy for cannabis crops and dispensaries, which includes crop coverage, general liability, product liability, and inland marine insurance. It also has a policy specifically for cannabis vendors selling at a special event, including CBD ingestibles.
In our research, we did not come across any other vendors targeting the cannabis event space. Insurance Canopy's cannabis program focuses on key policies a company needs, but it doesn't offer workers' compensation. If you need workers' comp, then we recommend Heffernan Insurance Brokers.
Insurance Canopy offers designed insurance programs that fit your line of business. As you move through the quote process, you can add suggested coverages. For the crop and dispensary insurance, you'll need to fill out a contact form, and an agent will follow up.
For the special event insurance prices start at $139 for one- to three-day policies—you can purchase policies that cover a range of days, including one for 90 days. This is a general liability policy designed for a special event, and the limits are $1 million per occurrence and $2 million aggregate.
Also, Insurance Canopy offers a more comprehensive policy for cannabidiol (CBD) and ingestibles.
---
Unlike nearly all other cannabis insurance companies, you can obtain an online quote quickly for special event coverage. If the price and coverage are right, you can purchase the policy online.
Once you have purchased the policy, you will have online access to your account 24/7. Adding additional insureds is free, and if you need to produce a certificate of liability for the venue, those are available instantly through your account.
---
HUB International: Best for Cross-border Transactions

Pros
International coverage
Extensive experience with cannabis insurance
Large number of coverage options
Cons
No information on partner carriers
Quotes are through local brokers
Hours depend on the local broker
Standout Features
Mobile app to manage your policy and claims
Risk management resources to help reduce the risk of claims
A number of different cannabis industries covered
Specialized team to work with you throughout the claims process
Financial stability: The financial ratings of the providers HUB International works with are undisclosed. However, per AM Best, it is a top global broker.
HUB International is a broker that began in Canada (where marijuana is legal) and then expanded operations into the United States. Because it has operations in two countries with different regulations on the substance, it has specialists with extensive experience in navigating cross-border transactions, regulations, and compliance. This makes it great for any cannabis business that has any sort of cross-border transaction.
However, if your cannabis company is local or branching out into other areas like holistic medicine, then check out AlphaRoot. It sells a wide range of policies for cannabis, holistic medicine, and even psychedelics.
To get a quote, fill out a contact request form, and a local HUB International broker will contact you.
Because of the multinational position of this broker, you can purchase insurance covering operations in both the US and Canada. Additionally, it provides coverage for a variety of cannabis businesses. If you run a retail dispensary, have an ancillary cannabis business like transportation, or are involved in the extraction or even cultivating and harvesting, it has policies for you. You can even purchase benefits for your employees through it.
While it provides a lot of detail on its coverage, specific information, such as limits, is unavailable.
---
Once you've purchased your policy through HUB, you will have access to its online portal, Myaccount. HUB also has an app (one on Android and two for iOS—US and Canada), although it is unclear if a cannabis business would be able to use it.
It has a claims team, and while it doesn't directly handle the claims, the team is involved in the process, including medical management, litigation, coverage disputes, and subrogation. HUB International's claims department will help you report the loss, coordinate its management, and negotiate any settlement.
---
Heffernan Insurance Brokers: Best for Workers' Compensation

Pros
Multiple insurance options
Financial backing of Berkshire Hathaway
Flexible payment options
Cons
Have to join an association for quote
Weekday-only hours of operation
Claims handled by third party
Standout Features
Membership discounts and networking available
Wide range of coverage for a number of different cannabis industries
Risk management services to increase safety
401(k) and health benefits available for cannabis companies
Financial stability: The policies offered by Heffernan are in partnership with Berkshire Hathaway, which has a rating of A++ (Superior) from AM Best.
Heffernan Insurance Brokers has partnered with Berkshire Hathaway Homestate to offer cannabis insurance, including a specialized workers' compensation program. While many of the providers on this list provide workers' compensation insurance, Heffernan is the only one with a workers' compensation dividend program.
A downside to Heffernan is you have to join an association to gain access to its products. If you'd prefer to just get a quote online, then we recommend checking out AlphaRoot.
For a quote, you will need to fill out a contact request form, and a broker will follow up with you.
To purchase the policy, you will have to be a member of the Heffernan Cannabis Association, which is an association formed by the broker. The association provides membership benefits such as risk assessment, networking, and access to specialized insurance products.
The dividend program is available for a number of businesses: cultivation, manufacturing, distribution, and dispensaries. It isn't cheap—an oil extraction business with armed guards will see premiums starting at $100,000.
---
While the plans may not be affordable for all, Heffernan offers multiple payment options, such as FlexPay, pay-as-you-go, credit card, and installment plans. Additionally, each policy comes with an account manager, loss control specialists, and claims professionals. If an employee is injured, there are Medcor injury triage services.
---
Admiral Insurance Group: Best for High Limits

Pros
Electronic vapes covered
High limits
Low level of complaints
Cons
No 24/7 call center
Quotes through local broker
Many services run through local broker
Standout Features
High limits for property and general liability
Range of industries covered: grows, cultivators, and distributors
Hired and nonowned auto coverage available for distributors
Workers' comp, employment practices liability insurance (EPLI), and product recall coverages available
Financial stability: Berkley, the parent company of Admiral, has an AM Best rating of A+ (Superior).
The Admiral Insurance Group is the only actual insurance carrier in this guide and is the only company we reviewed that provided concrete information on its limits available. You will have access to limits up to $10 million for general liability insurance and $7 million for total insurable value on property insurance, making it the best insurer for companies seeking high limits.
If you are just starting out and do not necessarily need high property or liability limits, another option would be Insurance Canopy. Not only are its limits lower but still more than enough, it is a very affordable option for cannabis insurance.
On its website, Admiral lists accounts recently written to give you an idea of limits and costs. A dispensary with a limit of $1 million per occurrence and $2 million aggregate has a premium of $30,200. For a quote, you may call the provider or complete an online contact request form.
Admiral offers policies for vertically integrated operations, processors/manufacturers, distributors, and cultivators/growers. You can purchase additional coverage if you are a business outside those classes, such as a dispensary, through its Comprehensive Cannabis Program.
The Comprehensive Cannabis Program is offered in partnership with Berkley's family of companies—Berkley owns multiple carriers, including Admiral Insurance Group. If you purchase a liability policy through the Admiral, you will have access to other policies for your cannabis business.
---
It has lower-than-average complaints with the National Association of Insurance Commissioners. However, while customers seem to be happy with Admiral, convenience is a weakness for it. The only online function is filing a claim—there does not appear to be any online account management. Everything, including questions about your policy or premium, is handled through the local broker.
---
Trichome: Best for Risk Management

Pros
Risk management provided
In-depth quote process to evaluate risk
Multiple property coverage offered
Cons
Must be a member of National Cannabis Risk Management Association (NCRMA) to purchase insurance
Longer quote process
No 24/7 call center
Standout Features
14 different types of perils covered
Crop coverage available for growers
Risk management can lead to lower premiums
Special event coverage available
Financial stability: As a managing general agent (MGA), Trichome does not have any financial rating, and we cannot determine which company is writing the policy.
Since options for insurance are limited if you are a cannabis business, The National Cannabis Risk Management Association launched Trichome, a captive insurance company. Managing risk is a significant emphasis of this provider—after all, a risk management association launched it.
While Trichome's risk management services are great, it does require membership in an association. If you are uninterested in joining an association to gain insurance, then consider Insurance Canopy or AlphaRoot. Both options provide a much quicker pathway for getting hemp insurance.
To purchase a policy with Trichome, you must be a member of the NCRMA. Its emphasis on risk management means premiums that more accurately reflect the business risk.
Quotes are available after filling out an online application. Once completed, a broker will follow up with you. Part of its quote process is a risk assessment. If you implement its recommendations, your premiums may decrease.
Trichome offers three policies, general liability, product liability, and commercial property, and they have available add-ons to expand coverage. For example, you can add special events, hired, and non-owned auto to the liability policy, or equipment breakdown coverage to the property policy.
Unfortunately, there is no specific information available regarding limits.
---
Trichome, launched in 2021, is still very new, and there are no reviews available.
For any specific policy or claim needs, you will need to contact one of its reps directly or reach out to your broker. It is open Monday through Friday, 9 a.m. to 5 p.m. ET.
---
How We Selected the Best Cannabis Insurance Companies
We determined the best hemp insurance companies by considering factors that focus on the customer's needs. We took the following into account: convenience, financial ratings (from AM Best), customer service, types of policies offered, ability to compare quotes, and overall experience as a policyholder from the insurer.
Frequently Asked Questions (FAQs)
A Schedule I substance is a substance the federal government deems does not have medical use and carries the risk of a high chance of abuse. Marijuana, while legal on the state level for many states, is classified as a Schedule I substance by the federal government.
---
Thirty-eight states and Washington, D.C., have some form of marijuana legalized while 19 states have legalized the recreational use of marijuana. Some states, such as Arkansas, have legalized medicinal marijuana while recreational use remains criminalized. Several factors complicate the legal use of marijuana but, to generalize, it is illegal on the federal level.
---
Cannabis insurance costs have a significant range. A small-scale dispensary may pay anywhere from $2,500 to $7,500 annually while large-scale operations can expect to pay premiums in the tens of thousands. You can learn more through our guide on cannabis insurance.
---
The appropriate limits depend on your business, and you should discuss them with your broker. The challenge to overcome is finding an insurer that will offer the proper limits. This in-depth study on cannabis insurance found many providers will not have more than $1 million occurrence and $2 million aggregate policies. However, many cannabis businesses need a higher limit.
---
Bottom Line
Whether it is through job creation or by providing medicine, the cannabis industry is a part of the economy that does not have access to insurance like other similar-sized industries. We've done the research and found the six best cannabis insurance companies.
AlphaRoot is our top recommendation for cannabis, hemp, and holistic medicine companies and even those in the psychedelic space. After creating an account online, you can get a quote and start managing your policy.