6 Best Credit Unions for Small Businesses in 2023
The best credit unions for small businesses offer outstanding business checking and savings products that can earn interest on your business reserves. Unlike traditional banks, credit unions tend to have strict membership requirements. The ones listed here are either available across the United States or have targeted geographic or employment requirements available to enough businesses to merit inclusion.
Check the membership requirements of any credit union before applying for a business account. While some credit unions have open membership nationwide, they may require your business to be organized in a specific location.
Here are the six best credit unions for small businesses, with links directly to the provider websites:
*Provider is geographically limited. See Bethpage Federal Credit Union's geographic limitations to check if your business is located in an area served by it.
Best Credit Unions for Small Businesses at a Glance
Provider

Monthly Fee

Business Checking APY

Business Savings APY

Available to All Businesses?

Opening Balance Requirement

$0 or $15

0.05% or 0.10%

0.10%

Yes

None

$0 to $20

0.01% to 0.45%

Varies

$250 or $255

$15; waivable

0.05%

0.30%

Yes

None

None

0.20%

0.10% for savings, 2.00% money market

None

Varies; waivable

0.01% on certain accounts

0.01%

Yes

$100

$6 or $15; waivable

0% to 0.10%

0.05% to 0.90%

Yes

$100
Affinity Plus Federal Credit Union: Best Overall for Small Businesses With a Wide Range of Business Products
Why We Like Affinity Plus Federal Credit Union
Affinity Plus Federal Credit Union is our choice as the best credit union for small businesses thanks to a wide range of business services and three interest-bearing account options. It has a rewards program for debit card purchases, allowing you to redeem points for gift cards, travel, and more. It also has interest-bearing options for checking, savings and certificates of deposit (CDs). While the checking and savings rates are low, it has CD rates that go up to 4.25% APY.
In addition, Affinity Plus offers a business credit card, lines of credit, equipment loans, vehicle loans, and merchant services. It has partnered with Loomis to provide cash and coin delivery. For small business owners looking for a well-rounded credit union for their business needs, Affinity Plus is an excellent choice.
Navy Federal Credit Union: Best Credit Union for Military Members & Families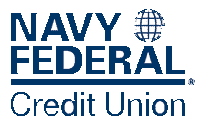 What We Like
350 branches worldwide
Branches in 30 states and US territories, including Washington, D.C., and Guam
Checking, savings, money markets, CDs, loans, lines of credit, vehicle, and term loans
Drawbacks
Restricted membership requirements
No unsecured startup loans―businesses less than two years old
$250 deposit for sole proprietorships and $255 for all other legal entities required
Features
Merchant services
Payroll processing
Business insurance
Resources for veterans starting a new business
Why We Like Navy Federal Credit Union
While it has the most restrictive membership requirements on this list, Navy Federal Credit Union is an outstanding choice for a small business with owners who qualify. It is limited to service members, their families, and DoD personnel.
For businesses, it requires a $250 deposit for sole proprietorships and $255 for other legal entities, along with several required documents to open an account (see Navy FCU's list of documents). All owners must be Navy FCU members in good standing.
With more than 11 million members, branches in 30 states, and more than $160 billion in assets, Navy FCU is the largest credit union in the US. For those who qualify, it offers great rates and excellent business services. As long as you can meet the minimums required to waive fees, Navy Federal is one of the best credit unions for your small business.
Self-Help Federal Credit Union: Best for Loans for Small Businesses & Social Entrepreneurs
Why We Like Self-Help Federal Credit Union
Self-Help Federal Credit Union (SHFCU) is a good choice for businesses that might need loan products in addition to business checking. While there are some limits on loan sizes, SHFCU has various loan offerings, including SBA 504 loans. It also provides charter school loans, child care loans, faith-based loans, food system loans, small business and nonprofit loans, multifamily housing loans, and other commercial real estate loans.
It has no minimum opening deposit or monthly balance requirements. Both checking and savings accounts are interest-bearing, and the monthly fee can be waived with an average daily balance of $25,000 across all accounts. There are transaction limits, and you will incur fees if you exceed them, but SHFCU offers free incoming wires and does not charge any nonsufficient funds (NSF) fees.
Bethpage Federal Credit Union: Best for Interest-Earning Checking & Savings
Geographic limitation: You must reside in Arizona, California, Florida, Georgia, Illinois, Nevada, New Jersey, New York, North Carolina, South Carolina, Virginia, or Washington to become eligible for membership.
Why We Like Bethpage Federal Credit Union
Bethpage Federal Credit Union would be higher on our list if it wasn't so geographically limited. You must reside in one of 12 states to join. If you are located in one of those states, Bethpage FCU is a great choice with outstanding product offerings.
It has vehicle loans, commercial real estate loans, lines of credit, and term loans. It even offers good interest rates on its business checking, savings, and money market accounts.
No minimum deposit is required, and you need at least 1 cent to continue to draw interest on your account. There are no monthly fees and no transaction limits.
Credit Union 1: Best for Easy Membership & Scalable Checking Accounts
Why We Like Credit Union 1
Credit Union 1 is a solid choice thanks to several deposit account options, including a multi-tiered checking account product that can scale as your business grows. With three business checking accounts to choose from, it has an account that should meet your business needs.
While the lowest-tier account, Business Express Checking, doesn't draw interest, it does have some of the same benefits as the higher-tier accounts. You can draw interest on balances in the middle- and top-tier accounts, but the rates are pretty low compared to its competitors on this list.
However, those two accounts offer high limits of free transactions and cash deposits each month. Once you reach the highest tier, Business Express Premium Plus Checking, Credit Union 1 doesn't charge for out-of-network ATM withdrawals. You need an average daily balance of $25,000 for that account to avoid the $50 monthly fee.
In addition, Credit Union 1 offers commercial real estate loans and a business credit card. It also has Cannabis Banking, although you may want to reach out to the credit union to see if you qualify depending on where your business is located.
First Tech Federal Credit Union: Best for Business Insurance
 

Required Opening Deposit

$100

Required Balance Minimum To Earn Interest

None

Transaction Limit Before Fees

None

Monthly Fee

$6 for Simple Business Checking; $1,000 daily average balance to waive
$15 for Business Dividend Checking; $5,000 daily average balance to waive

Domestic Wire Transfer Fees

$5 for incoming; $20 for outgoing

International Wire Fees

$5 for incoming; $50 for outgoing

ATM Fees

None at First Tech-owned and Co-op Network ATMs; $2 per transaction at out-of-network ATMs

APY

0% on Simple Business Checking
0.05% to 0.10% on Business Dividend Checking
0.05% to 0.90% on Business Savings

Customer Service

Via branch, secure message, phone, or mail

Other Products

Business checking and savings, CRE lending, business insurance options, mobile and online bill pay, financial planning and investment services, and business debit and credit cards
---
To qualify for membership with First Tech Federal Credit Union, you need to meet one of the following criteria:
You have a family member or household member who is already a First Tech member.
You or a family member work for an innovative company on the company's partner list or for the State of Oregon (visit First Tech Federal Credit Union's partner page to see the complete list).
You work or live in Lane County, Oregon.
You belong to the Computer History Museum or the Financial Fitness Association, which can be joined at a branch or via an online application.
If you don't meet any of those criteria, First Tech encourages you to contact its reps at (855) 855-8805 for more information.
---
Why We Like First Tech Federal Credit Union
For businesses looking to secure insurance with the same company as their business checking, First Tech Federal Credit Union is an outstanding choice. It offers the following types of business insurance:
Directors & officers (D&O) liability
Inland marine policy
Business umbrella policy
Professional liability
Workers' compensation policy
Commercial vehicle policy
Employment practices liability
Crime insurance
Business owners policy (BOP)
Builders risk policy
In addition to its excellent insurance products, it has great checking and savings options, many of which are interest-bearing. What's more, monthly fees are easily waivable across its accounts.
First Tech also has commercial real estate (CRE) loans for multifamily, office and industrial buildings, self-storage, mobile home parks, flagged hotels, and healthcare. It also offers interest earnings on its dividend checking, Business Instant Access, a savings product earning up to 0.90% APY, and two other savings accounts that earn up to 0.10% APY. It even has business CDs earning up to 5.00% APY.
How We Evaluated the Credit Unions for Small Businesses
We reviewed dozens of credit unions nationwide to compile this buyer's guide. When considering the best credit unions for small businesses, we looked at the following criteria:
Nationwide availability
APY on checking and savings accounts
Required minimum opening deposits and balances
Monthly fees, and how waivable they are
Transaction limits before fees
Wire fees and ATM fees
Availability of customer services
Other business products and services
Lending products, if available
How To Choose a Credit Union for Your Small Business
Here are three things you should consider before choosing a credit union for your small business.
1. Check if Your Business Is Eligible
Credit unions tend to have stricter qualification requirements when it comes to business accounts as compared to banks. Depending on how your business is organized and in what state it operates will determine whether you will be eligible for a business account at a particular credit union.
2. Understand the Fee Structure and the Potential Cost to Your Business
Some credit unions have more fees than banks. This doesn't mean that it will be more expensive for your business, but rather there may be more types of transactions that come with a fee. Depending on your company's banking activities, this still may be a less expensive option than a traditional bank.
Estimate your typical monthly banking activity and compare it with the fee schedule of one of these credit unions. This is especially important if they charge waivable monthly fees. You need to make sure you meet the criteria necessary to get those fees waived.
3. Read Customer Reviews
Each section of this buyer's guide includes a link to our review of the credit unions featured. Near the end of those reviews is a section where we highlight the user reviews for each provider. This can help you avoid any potential pitfalls with a credit union before signing up for an account. Glowing reviews might also make your decision easier.
Keep in mind that these reviews will contain both personal and business account customers, so they may not completely reflect the experience you may have with your business account.
When To Consider a Credit Union for Your Small Business
When deciding whether to go with a credit union vs a bank for your small business, you want to compare what features and perks you are getting from a credit union compared to a bank. You also need to consider the membership and monthly fees that might be associated with credit unions. While initial fees are often higher, APY on checking and savings accounts are usually higher with a credit union. In addition, loan rates are often lower.
It may come down to convenience, however. If you need a physical branch location, you might choose a small business checking account instead, as large traditional bank franchises offer more physical locations. Either way, check out our guide on how to open a business bank account before you proceed.
Alternatives to the Best Credit Unions for Business Accounts
If you decide you would rather choose a traditional bank or financial technology (fintech) company for your business banking needs as opposed to a credit union, here are three alternatives to consider.
Account

Monthly & Transaction Fees

APY

Our Review

Fundamentals Business Checking

$16; waivable

None

Business Complete Banking

$15; waivable

None

Business Checking

None

2.0% on qualifying balances of $250,000 or less
*Bluevine is a business fintech platform backed by Federal Deposit Insurance Corp. (FDIC)-insured Coastal Community Bank.
Frequently Asked Questions (FAQs)
Both can be great options for your small business. A credit union generally offers higher interest rates on accounts. Banks, especially large national banks like Bank of America and Chase, likely will have better business support products and services.
If your business is eligible for an account at a credit union, and you just want the higher interest rate returns on accounts, choose a credit union. Otherwise, a bank will likely support your business better as it grows and needs more services for the company and its employees.
---
The biggest disadvantage of a credit union is membership is often limited by geographical or workplace eligibility. Sometimes, even if you can join as an individual, you may be unable to get a business account because your company doesn't operate in the state required by the credit union. Three other disadvantages of a credit union for business accounts are:
Smaller selection of business products and services.
Limited physical locations compared to large national banks.
Technological advances often lag behind banks.
---
As long as the accounts you open are insured, a bank and a credit union can be equally safe. Business accounts at banks are insured by the FDIC while credit unions are insured by the National Credit Union Administration. Both types of accounts should be insured for up to $250,000. So, as long as the account is insured and you have less than $250,000 in the account, you are safe.
---
Bottom Line
Credit unions can provide excellent accounts and services for your business. However, before considering a credit union, ensure your business can meet the membership requirements for a business account. Also, consider the other services the credit union can provide your business. Compare the best credit unions for business accounts on this list and choose the one that best meets your needs.