Finding the right DJ insurance can be challenging because it is a niche industry. The coverage you'll need depends mainly on how your business is set up. When finding the best DJ insurance companies, you must consider financial stability, customer satisfaction, convenience, and available policies.
After evaluating some of the most popular options, here are our five best insurance providers for DJs:
Best DJ Insurance Companies Compared
 

Quote Process

Policy Purchase Process

Accessibility

Instant Certificate of Insurance (COI)

Financial Rating

Online

Online

Monday to Friday, 8 a.m. to 5 p.m. Central time

✓

A- (Excellent)

Online

Online

Monday to Friday, 8 a.m. to 8 p.m. Eastern time

✓

A++ (Superior)

Online

Online

Monday to Friday, 8 a.m. to 8 p.m. Mountain time

✓

A+ (Superior)

Online

Online or via the app

Monday to Friday, 9 a.m. to 6 p.m. ET

✓

A- to A (Excellent)

Online

Online

Monday to Friday, 5:30 a.m. to 5 p.m. Pacific time

✕

A+ (Superior)
Next Insurance: Best Overall Provider for DJ Insurance

Pros
Customer complaints below national average
Tailored coverage
Fast online quotes
Cons
Unavailable 24/7
Coverage availability can vary by state
No commercial auto insurance available
Standout Features
In-house claims services with a commitment to turn claims around quickly
Dedicated app provides 24/7 accessibility
Professional liability included with general liability
Tiered coverage gives you flexibility when purchasing insurance
Financial rating: Founded in 2015, Next is relatively new. Nevertheless, it has the financial strength to handle claims with a financial rating of A- (Excellent) from AM Best.
As the only insurance carrier in this guide, Next is the best overall provider for DJ insurance by offering a one-stop shop for quoting, purchasing, maintaining, and handling claims. If you prefer to have one place to go for handling your policy, a carrier is the best bet since the provider not only sells and services the policy but also resolves claims if and when one is filed.
Unfortunately, Next does not offer 24/7 call center services. It is only available Monday to Friday, from 8 a.m. to 5 p.m. CT.
Next has established itself as a provider for businesses in niche industries. It offers general liability and commercial property for your DJ business—and, if you have employees under you, you can also get its workers' comp.
We received a quote that cost $190.08 annually for liability. Alternatively, you can make the first and last month's payments and then have 10 monthly payments of $15.84. This policy was only for general liability and carried limits of $1 million per occurrence and $2 million aggregate.
---
Next's online interface is very convenient. You can receive a quote with the option to purchase in just minutes. The company is open on weekdays if you want to speak with an advisor.
The Next mobile app also allows you to get a quote and purchase a policy. Once you become a customer, you can use the app to manage your policy, file a claim, and get instant certificates of liability.
Its customers are happy with their user experience. The National Association of Insurance Commissioners (NAIC) tracks complaints filed with each state's department of insurance, and Next has lower-than-average complaints. On Next's reviews page, policyholders and potential customers can leave feedback. It has more than 4,500 reviews, with an average rating of 4.5 out of 5.
---
Simply Business: Best for Comparing Quotes From Top Providers

Pros
Fast quote
Same-day coverage
Intuitive user experience
Cons
Claims filing process can be cumbersome
Unavailable 24/7
Some coverages may not be available
Standout Features
Compare quotes for multiple lines of coverage
Purchase a policy online without speaking to anyone
Works with top-rated carriers
Great option for workers' comp
Financial rating: In addition to working with multiple top-rated carriers, Simply Business is owned by Travelers, which has a rating of A++ (Superior) from AM Best.
Online marketplace Simply Business is a great option for solopreneur DJs or small DJ businesses because it is the easiest way to find affordable insurance. Its intuitive, easy-to-use quoting system generates quotes from top-rated providers, giving you the freedom to pick the one best for your company and then purchase it online or by calling to speak with a dedicated agent. Some of the carriers that Simply Business works with are biBERK, CNA, and Markel.
As a broker, it does not handle its own claims, so if you have a claim, then that will be handled directly through the carrier. If you prefer to just work with a carrier directly, Next Insurance is the only provider on this list with its own in-house claims team.
We received three DJ insurance quotes with a notice that there were more offers available if we wanted to call and discuss them further with one of its licensed agents. The quotes were all for general liability. Two were through the same provider, Hiscox, and the other was through RLI.
The RLI quote was cheaper by $150. For the same limits as the Hiscox quotes, $1 million per occurrence and $2 million aggregate, the policy cost $220 annually. Alternatively, you could pay two months down and then ten payments of $18.33.
If the limits quoted are insufficient, there is an option to make adjustments to limits and deductibles. Then, the amount quoted is updated to reflect the new policy.
---
Simply Business allows you to purchase policies online or over the phone and is available in all 50 states.
Through your account, you have 24/7 access to your policy documents, requesting a COI and filing a claim. If you need to speak with someone, Simply Business is open Monday through Friday, from 8 a.m. to 8 p.m. ET.
Because it is not an actual provider, there are no reports for it with the NAIC. However, on the independent rating site Trustpilot1, Simply Business has high marks from users. It has a score of 4.7 out of 5 stars from more than 750 reviews.
---
Insurance Canopy: Best for Customized DJ Insurance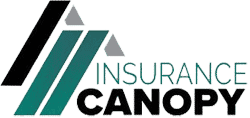 Pros
Nationwide availability
Short-term coverage
Instant COIs
Cons
Unavailable 24/7
Prefills some answers in the quote process
Available coverage limited to the program
Standout Features
Fast and affordable policy available within ten minutes
Insurance policy tailored to meet the needs of the DJ industry
Superior financial rating of the provider
Account portal to manage your policy
Financial rating: Insurance Canopy is a brokerage, and The Great American Insurance Group underwrites this specific policy. It has an AM Best rating of A+ (Superior).
Insurance Canopy, an online insurance brokerage, is our recommendation for the best provider of customized DJ insurance. Its score reflects the convenient quoting and purchase experience. It offers a customized base liability policy with high limits at an affordable rate. From there, you can determine additional coverage you may need, like equipment coverage. All the optional coverage presented are designed with DJs and their risks in mind.
It is an easy-to-navigate platform for buying affordable DJ insurance. However, it is not open 24/7, and claims are handled through the carrier that underwrites the insurance.
It offers insurance for DJs, karaoke jockeys (KJs), and video jockeys (VJs). The policies provided are highly affordable. The basic policy starts at $16 monthly or $192 annually.
For liability and property insurance, we received a quote for $21 monthly with an additional one-time payment of $24.50—which is the lowest quote provided by any company in this guide for the amount of coverage offered. The liability policy carried a $1 million occurrence and a $2 million aggregate limit. It also carried equipment coverage of $5,000 per occurrence and $10,000 aggregate.
Helpfully, it lists the exclusions before purchasing, giving you a good idea of what is and is not covered. If you are only looking for short-term coverage for an event, Insurance Canopy has event liability for one to three days, which starts at $59.
---
It is licensed to sell insurance in all 50 states. Customers report being pleased with their experience: on the independent review site feefo2, it has a 4.5 out of 5 rating from more than 500 reviews.
The quote process is quick and simple, taking less than 10 minutes. Once you purchase a policy, you have 24/7 access to all of your policy documents. Through your online account, you can manage your policy, create and download a COI, and file a claim.
If you prefer to speak with someone, it is available Monday through Friday, from 8 a.m. to 8 p.m. MT.
---
Thimble Insurance: Best for Quick, Short-term Coverage

Pros
Short-term liability
Fast quote process
Same day coverage
Cons
Claims handled by a third party
No dedicated 24/7 line
Difficult to reach anyone by phone
Standout Features
Policies available by the hour, day, week, and month
Equipment coverage bundled with your general liability
Unlimited COIs available through the app
Nationwide availability
Financial rating: Thimble's policies are provided through several different carriers. The quoted DJ policy below is through National Specialty Insurance Company, rated A (Excellent) by AM Best.
Thimble is the best provider for DJs who DJ as a side hustle because it offers short-term coverage, including hourly coverage. If you have a DJ gig once or twice a month and do not need 24/7 coverage, then this is your best option. The score reflects the convenience of getting, purchasing, and managing a policy and customer satisfaction.
However, Thimble does not handle claims; instead, a third-party administrator handles them. While this doesn't always mean problems, if a claim goes sideways, then this could become problematic. In our research, even with a phone number, it is very difficult to reach a person, but you can chat online or communicate via the app.
When obtaining a quote with Thimble, you will have several options. You can get short-term liability or a monthly or annual policy. Coverage for your tools and equipment is only available if you proceed with a monthly or annual policy.
We received a quote for 48 hours of coverage that began immediately and ended the next day. It cost $52.42 and carried general liability and professional liability, both of which had a separate limit of $1 million.
---
General liability, professional liability, business equipment protection, and BOP are available in all 50 states. Thimble's complaints are lower than the national average, and its user interface is convenient for customers.
The Thimble app is very useful for DJs. If your venue changes or a job suddenly becomes available, then you can obtain an instant COI on the app. You can also use it to get a quote, buy and manage a policy, and file a claim.
---
RVNA: Best for ADJA Members

Pros
Fast quotes
Online account maintenance
Nationwide availability
Cons
Weekday-only hours for claims
No mobile app
Costlier than most policy providers
Standout Features
Years of experience as a specialty insurer
Affordable policies for DJs, KJs, and VJs,
Online quotes
Instant and unlimited COIs
Financial rating: RVNA is a brokerage, and the policies it offers to DJs are provided by carriers rated A+. The only carrier it lists is Allianz, which is rated A+ (Superior) by AM Best.
RVNA is a nationwide brokerage focused on specialty insurance like its offerings for DJs, KJs, and VJs. It is endorsed by the ADJA and the Karaoke Industry Alliance of America. If you are a member of either association, then you receive a discount on your insurance, making this the best provider for you.
It operates similarly to Insurance Canopy. It offers a program with selected coverage to fit the industry and a straightforward way to purchase the policy. However, it is more costly and offers coverages different from Insurance Canopy, so it is a good idea to see which one is a better fit for your specific business.
We received a quote online for $361.76 annually. It carried general liability with a $1 million per occurrence and $2 million aggregate limit, and $6,000 in coverage for gear. It also had $1,000 in coverage for your music library. The first-party coverages had a $500 deductible.
Its offerings for DJs are liability, gear, equipment, and employee crime insurance.
---
The quoting process is straightforward. Interestingly, RVNA was the first insurance provider to create an online quote system—with Rob (the R in RVNA) having written the program in the 1990s.
You can manage your policy and create free and unlimited COIs online. However, if you have a claim, you will need to call during the weekday hours it is open, which is 5:30 a.m. to 5 p.m. PT.
It has high ratings from users on WalletHub3, where it has nearly 5 stars from over 400 reviews.
---
How We Evaluated the Best DJ Insurance Companies
To determine which insurance companies would be the best for your needs as a DJ, we utilized a proprietary evaluation system developed in-house. We examined multiple providers and presented the five with the highest scores.
In evaluating insurance companies, we focus on the customer's needs. We pay particular interest to convenience, financial ratings (AM Best), customer service, types of policies offered, and the overall experience as a policyholder for a specific provider.
Bottom Line
As a DJ, you know that people want to just dance, so it's important to have the right insurance so that you can focus on enriching and entertaining others. As such, we've researched providers to find the best DJ insurance companies to protect your equipment and reputation. Next insurance is the best overall provider for DJs. Head over to its website today to get a free quote and buy an affordable policy in just a few minutes.
---
User rating references:
1Trustpilot | Simply Business
2feefo | Insurance Canopy
3WalletHub | RVNA