The best for sale by owner (FSBO) sites offer robust features, such as MLS (multiple listing service) listing syndication and listing management—allowing you to reach a larger audience and increase the exposure of your property listing. In addition, they support photo uploads, offer nationwide coverage, and have an easy-to-use interface. We analyzed dozens of options to arrive at the six best FSBO sites based on price, monthly site traffic, FSBO listing plans, customer reviews, and features:
Best For Sale by Owner Sites at a Glance
School

Starting Price

Types of Properties Sold

Monthly Site Traffic

Customer Support

Free

Residential

8,200

Phone and email

$99 per month

Commercial

4.5 million

Phone and email

Free

Residential, commercial, farms, foreclosures, condominiums

44.6 million

Phone

$99.95

Residential

51,900

Phone and email

$99

Residential

7,600

Phone, live chat, and email

Free

Residential

766

Phone, live chat, and email
Fizber: Best for Customizable Package Options for FSBO Sellers

Pros
Free home valuation
Allows uploading of virtual tours
Listing management feature
Cons
No mobile app available
Does not offer optional add-ons like yard signs and lock boxes
Not available in every state
Fizber Pricing
Free listing
Digital boost: $95 per listing
MLS boost: $270 per listing
Premium MLS boost: $295 per listing
Our Expert Opinion on Fizber
Fizber is one of the best for sale by owner sites designed to assist investors with searching and listing properties. The platform provides listing management services, photo and video uploads, and customized reports for tracking listing performance.
It is best suited for FSBO sellers looking for customizable packages, as it offers both free listings and paid packages with varying features. These packages are tailored to different needs and preferences. The basic Digital Boost package includes featured listings and open house manager access, while MLS Boost adds features like syncing across platforms and listing on local MLS. Premium MLS Boost includes unlimited MLS photos, a 12-month listing term, and virtual tour uploads. These tiered packages allow FSBO sellers to choose precisely what suits their needs. However, it could improve by increasing monthly site traffic to better support its users.
Legal forms online library: Connects you to an online library where you can search and access thousands of state-specific legal forms.
Drive score: Displays a map of nearby establishments and calculates a drive score based on the establishments' proximity and driving convenience.
Home valuation: Analyzes your home's worth by conducting interior and comparable market analysis and offers selling tips and resources along with their expert opinion.
---
The Fizber platform has received a customer rating of 3.5 out of 5. On the positive side, many users have praised the platform's customer service as accommodating and patient. Additionally, users find Fizber as a cost-effective option for those looking to sell their property. One user even reported receiving a pending FSBO contract above the listing price and with no contingencies within 48 hours, despite not having an MLS listing.
On the negative side, a user has reported having their free listings deleted after giving negative feedback about their experience with selling through Fizber. Furthermore, some have found the assisting realtor assigned to them unhelpful, as they could only be contacted via email or for a $25 fee for every phone call. If you require better agent assistance services, consider USRealty as an alternative.
---
LoopNet: Best for Listing Commercial FSBO Properties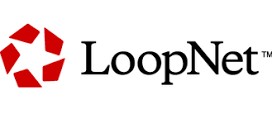 Pros
Nationwide coverage with 77,000 companies visiting every day
View listing performance and make alterations
Available through a mobile app
Cons
More exposure comes at a more expensive cost
Requires an upgraded account to find more listings
More costly than other sites
LoopNet Pricing*
Silver: $99
Gold: $95
Platinum: $999
Diamond: $1,099
*Starting prices per month
Our Expert Opinion on LoopNet
LoopNet is a for sale by owner website that provides various digital tools to help FSBO sellers and buyers find properties. These tools include features for uploading photos and videos, managing listings, and accessing MLS. These streamline the process of showcasing their properties, enhancing their listings, and gaining more exposure for FSBO sellers.
This site is best for listing commercial properties, as it receives high traffic with 4.5 million monthly visitors and nationwide coverage. This makes it easier for sellers to find potential property buyers, and assists for rent by owner (FRBO) to find tenants for their properties. However, it could improve its services by being more transparent about MLS fees.
Advertise: Presents interactive media solutions to help your property stand out, including professional photography, 3D virtual tours, video tours, and drone footage.
LoopLink: Streamlines listing management and powers your website's property search.
Ten-X: Provides an online commercial real estate (CRE) auction platform where brokers, sellers, and buyers can transact efficiently at no additional cost. It drives demand through targeted emails and digital ads.
---
LoopNet holds a rating of 3.3 out of 5 stars, with feedback saying users appreciate the platform's user-friendly interface and significant exposure to commercial real estate. The vast inventory available on LoopNet is a valuable platform where buyers and sellers can find each other, facilitating their business endeavors effectively. Additionally, the customer service provided by LoopNet is exceptional.
However, a reviewer noted that most commercial real estate sellers and buyers require expert assistance from real estate professionals, resulting in a decreased demand for FSBO commercial real estate sites. Additionally, listings on LoopNet are restricted to CoStar subscribers, with a high advertising fee required to feature them. The Silver or Gold package limits your listings to the LoopNet and CoStar websites. Only the Platinum and Diamond packages provide access to a network of commercial real estate websites. For a more affordable for sale by owner site that lists commercial properties, consider Trulia.
---
Zillow: Best for High Monthly Site Traffic & Diverse Property Types

Pros
Allows photo and video uploads without additional fee
Provides easy neighborhood search and "popular searches" suggestions
Access to mortgage, affordability, and refinance calculators
Cons
Limited customer support
Less exposure for FSBO properties
Difficult for potential buyers to contact you directly
Our Expert Opinion on Zillow
Zillow is one of the most well-known real estate websites, and properties listed on it automatically sync to its partner site, Trulia. This is great for extra exposure for your listings, allowing you to attract qualified buyers.
It is one of the best for sale by owner sites because of its high monthly site traffic, which amounts to 44.6 million visitors. It also excels in its availability to list diverse property types, including residential, commercial, farms, foreclosures, and condominiums. However, it could improve by making it easier for interested buyers to contact FSBO sellers directly.
Listing features: You can update listings and upload listing images and videos.
Mobile app: Supports FSBO sellers with listing management and access to inbox, contacts, and market insights while on the go.
Third-party integrations: Zillow has built-in lead management, customer relationship management (CRM), and social media integrations.
Rent Zestimate: Helps provide a rent estimate calculated by address.
---
Zillow has a customer review rating of 3.9 out of 5. It is widely praised for its accessibility, serving as a popular platform for potential buyers and sellers to connect, and providing valuable exposure to leads. Users appreciate its user-friendly interface, making it easy to browse house prices and details, complete with photos sourced from local MLS data. The ease of accessing data is a notable advantage, simplifying the real estate research process.
However, Zillow's Zestimates often come under scrutiny for their inaccuracy, leading to unrealistic expectations for buyers and sellers alike. Some users have reported that the platform occasionally provides incomplete or incorrect information, hindering the decision-making process. Finding contact information on the site can be challenging, and customer support is criticized for slow response times, with instances of properties lingering on the platform despite removal requests. For exceptional customer support, consider LoopNet as an alternative.
---
FSBO.com: Best for Simple Listing Packages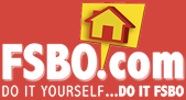 Pros
24/7 access to edit or cancel listings
Unlimited uploading of photos and videos
Access to an online library of state-specific legal forms
Cons
Does not offer a free plan
No mobile app available
Limited customer service hours
FSBO.com Pricing
FSBO Package: $99.95 per listing
MLS Package: $399.95 per listing
Premium listings upgrade fee: $300 per upgrade
Our Expert Opinion on FSBO.com
FSBO.com is one of the best websites for FSBO, offering features like listing management, MLS access, and nationwide coverage. It is available in every state except for North Dakota. The platform is best for its simple, one flat-fee listing packages, which suit FSBO sellers looking for a simple way to get on the MLS and have 24/7 access to edit or cancel your listing anytime. However, it can improve by increasing its monthly site traffic to better support the FSBO sellers.
FSBO store: Purchase other supplies at the FSBO store, like yard signs and state-specific legal forms that may be useful for FSBO sellers.
Multiple listing categories: Highlight your listings in a special section dedicated to various categories, such as foreclosure, preforeclosure, tax lien, or bankruptcy.
User-friendly interface: FSBO.com is easy to navigate. Due to its basic interface, you can easily create your listing by adding relevant information.
---
FSBO.com has a 2.7 out of 5 customer rating. While there have been limited user reviews, positive feedback speaks about how the website provides a simple and efficient process for sellers. Moreover, users have praised the website's excellent customer service and ease of use, making the selling process a breeze for many.
Nevertheless, some users have expressed frustration with the requirement for buyers to go through an MLS-registered agent, which often results in additional fees. Furthermore, some have reported unwanted contact from real estate agents who claim to have buyers. While this may appear positive, it frequently results in additional fees for the seller. If you require a free plan or listing services that produce good leads, Fizber may be an alternative to consider.
---
Beycome: Best for Multiple FSBO Listing Packages

Pros
Property price estimator
User-friendly interface
Access to a real estate glossary
Cons
No free plan available
Not accessible through a mobile app
Does not cover all states
Beycome Pricing
Basic Package: $99 per listing
Enhanced Package: $399 per listing
Concierge Service: $599 per listing
Our Expert Opinion on Beycome
Beycome is one of the best for sale by owner sites for residential properties. With its focus on residential real estate, its platform caters precisely to the target audience of residential property FSBO sellers. The company stands out for offering multiple FSBO listing packages, which is more than most platforms on this list. It provides three packages that cater to buyers' and sellers' requirements and needs, such as high monthly site traffic, unlimited editing on listings, and customized property reports. However, Beycome could improve its services by expanding its coverage nationwide to increase its exposure.
Insurance: Beycome has partnered with Young Alfred to offer insurance for homes, rental homes, condos, autos, and pets.
Homeowners insurance calculator: Compare your home insurance rate with others in your area by entering your ZIP code and annual premium, then submit.
Property price estimator: Beycome's comparative market analysis (CMA) tool determines your property's current value on the market.
Real estate glossary: Shows real estate terms and its definition, which helps investors understand real estate jargon.
---
Beycome.com received a 3 out of 5 rating from its users. Users are pleased with the various FSBO listing plans offered by the website. Furthermore, they appreciate the access to local MLS, which provides a wider range of property leads to both buyers and sellers.
However, some users have expressed frustration with the time it takes for their listings to be posted, or for them to be canceled. Additionally, some users are unhappy that no free plan or mobile app is available. If you are looking for a platform that offers a free plan and mobile app accessibility, then you might want to consider LoopNet. It offers a free FSBO listing service and a mobile app for buyers and sellers.
---
USRealty: Best for Agent Assistance Services

Pros
Allows photo upload
Efficient listing management
Nationwide coverage
Cons
Does not allow video uploads
No customized reports provided
Limited customer service hours
USRealty Pricing
Listing Package: Free 12-month listing on your local MLS and syndication to 720+ websites; pay buying agent's commission only upon closing
Agent Concierge Package: $599 (one-time fee)
Our Expert Opinion on USRealty
USRealty is one of the best for sale by owner MLS listing services for residential properties. Its notable features include listing management, photo uploads, and MLS access. However, it stands out as the best for sale by owner site that offers agent assistance services.
The Agent Concierge Package offers FSBO sellers access to licensed real estate professionals within their state, providing them with the expertise, market knowledge, and support needed to navigate deals and gain profitable sales. This way, FSBO sellers can get advice from licensed professionals without having to use their full services. USRealty could further improve by allowing video uploads on listings.
Customer support: Its support team has 11 languages, making it more accessible and inclusive.
Cancel anytime: The monthly subscription plan can be canceled anytime with one month's notice. The annual subscription is paid in one installment in advance. At the end of the year, the customer can choose to keep the subscription, cancel it, or return to monthly payments.
ShowingTime: It is an automated showing app and text tool to receive appointment requests and feedback from buyers and sellers.
Home staging guidance: Make sure your home is ready for photos and give buyers a great impression of the property.
Negotiation and transaction support: Offer review, negotiation, and transaction support, including tracking forms and deadline support for your home sale.
---
USRealty boasts a rating of 4.2 out of 5, with positive feedback from users saying they are satisfied with the syndication feature and claiming that listing syndication to 720-plus national and regional websites boosts the exposure and views of their listings. Others also commend the platform for having excellent customer service. Moreover, another user noted that the platform is great for sellers who prefer to have control over selling their property, scheduling appointments with brokers, and negotiating with realtors.
However, some users complained about receiving hundreds of unwanted emails after signing up on the platform. Furthermore, other users wished that the website had more monthly site traffic. Currently, USRealty has monthly site traffic of 766, which is not an ideal number of visitors. If you want tremendous monthly site traffic, consider Zillow. It has 44.6 million monthly site traffic, which can help your listings rank higher and increase their visibility.
---
How We Evaluated the Top For Sale by Owner Sites
We have thoroughly evaluated various for sale by owner sites where sellers can list their for sale by owner properties. We have identified the top six FSBO sites based on our evaluation of factors, including pricing, general features, ease of use, help and support, customer rating, and expert score.
Fizber has been ranked first with a rating of 4.95 out of 5 for its extensive features, ease of use, and value for money. It offers customizable package options, listing management services, MLS access, and photo and video uploads. In addition, it allows virtual tours and provides customized reports for listing performance tracking. These features can be valuable for those looking to sell their FSBO properties and invest in real estate.
The criteria we used to determine the best for sale by owner sites include:
35% of Overall Score
It consists of various for sale by owner listing site features like listing management, MLS access, and monthly site traffic to meet the specific needs of the property sellers and buyers.
20% of Overall Score
Pricing is based on the cost structure and a la carte options for FSBO listing sites for buyers and sellers.
15% of Overall Score
Based on how easy it is to navigate the provider interface and if it provides a mobile app with hassle-free transactions and communication between buyers and sellers.
10% of Overall Score
We looked into the convenience and attainability of customer service for technical support, onboarding, and training.
10% of Overall Score
Based on customer feedback for each program, with particular attention given to reviews of the product and popularity of the provider, to certify the course meets user satisfaction.
10% of Overall Score
Expertise in the field and firsthand experience with the providers allow us to evaluate the standout features, value for the money, and ease of use of the best FSBO sites.
*Percentages of overall score
Frequently Asked Questions (FAQs)
Yes, Fizber offers free listings without charging any commission or closing fees. However, such free listings come with limited features. To unlock access to more advanced features, you can opt for one of their paid packages. Fizber offers three distinct packages: Digital Boost, MLS Boost, and Premium MLS Boost. The features you can access will depend on the type of package you choose to purchase.
---
No, posting on Zillow is free of charge. Paying a commission or closing fee only applies when you work directly with a Zillow agent.
---
If you are looking for an app that lists for sale by owner houses, LoopNet is considered one of the best. Its user-friendly interface lets you search for properties and apply filters to refine your search results based on specific criteria such as property types, price, or building size. Additionally, it provides a map view to help you easily locate the property you are interested in. Moreover, the platform allows FSBO sellers to upload photos and videos of their listings to give you a better understanding of the houses they are selling.
---