For sale by owner (FSBO) leads are properties listed for sale where the seller is not represented by a real estate agent. Aging FSBO listings can be one of the most effective leads, as a homeowner has already tried to sell their home without success and is more inclined to recognize the value of your help. To help, we looked for the best tools for prospecting FSBO leads.
The top six FSBO lead sources for real estate professionals in 2021 are:
Lead Source

Starting Price

Lead Types

Training

Customer Support

$39.99 per month

Expired
Geoleads
FRBO
FSBO
Preforeclosure

✓

Phone, email, online form, and live chat

$67 per month

Expired
FSBO
FRBO
Preforeclosure

N/A

Phone, email, online form, live chat

$349 per month

FSBO
FRBO
Expired
Preforeclosures
Geosearch

✓

Phone, email, online form, live chat

5 ¢ per month per targeted area property

Predictive seller
FSBO
Expired
Seller signal

N/A

Phone and email

$29 per month

N/A

Phone, email, and online form

$25 per month per county

N/A

Phone and ticket form
REDX: Best Overall Source for FSBO Leads
REDX

What We Like
High rate of data accuracy
Includes lead management system
Free trainings
What's Missing
Search data limited to the last 30 days
No auto-dialer
REDX Pricing
FSBO leads start at $39.99 per month
Other lead categories, such as expired listings, geoleads, for rent by owner (FRBOs), and preforeclosures range from $39.99 to $59.99 per month
Discounts available when you pre-pay quarterly, semi-annually, or annually
REDX
is one of the oldest and most popular
real estate lead generation
services, known as a reliable source of fresh FSBO leads. REDX delivers your leads through Vortex, an online lead management platform, and provides live training, script practice, and a podcast to improve your skills. These features make REDX best for agents who want an affordable way to access accurate data and learn how to successfully convert FSBO leads.
REDX Services & Features
Platform searches hundreds of sources and verifies contact details
Monthly fee includes two areas
Vortex allows users to organize, track, and tag leads
Platform allows you to make calls through any web-enabled device
Free role-playing and FSBO script practice
Live prospecting training sessions
Free podcast for additional support and expertise
Customer support available via phone during business hours
Sign up to start prospecting FSBO and other niche real estate leads by visiting their website.
Landvoice: Best for Long-term Access to FSBO Leads
Landvoice

What We Like
Access the last six months of data
Searches up to 2,000 data sources
Packages include multiple types of listing leads
What's Missing
Higher-level packages can be costly
No training offered
Landvoice Pricing
Starter: $67 per month
Essential: $84 per month
Pro: $125 per month
Elite: $166 per month
Discounts available with quarterly and annual payments
Landvoice
is another popular service for leads in niche markets, like FSBOs, expireds, and preforeclosures. You can choose which type of lead data you want to receive from their package options, which makes Landvoice ideal for real estate professionals who specialize in niche markets. However, what makes it stand apart from the others on this list is the length of access to lead data, making it a particularly great option for agents who want to focus on FSBO leads with the least amount of competition.
Landvoice Services & Features
Searches 2,000 sources for FSBO leads
Lead management platform allows you to organize, tag, sort, and add notes to each contact
Access to the previous six months of lead data, which is the longest period available
Daily lead delivery via email
Status updates on older leads to continue follow-up
Offers multiple packages, including expired leads, FRBOs, and preforeclosure homes
Customer support is available via live chat, phone, email, or online form during business hours
Start targeting FSBO, expired, or preforeclosure leads by visiting Landvoice.
Vulcan7: Best All-in-One Platform for FSBO Prospecting
Vulcan7

What We Like
Robust customer relationship management (CRM)
Video tools and emails
Accurate data
What's Missing
Lacks access to past data
Does not include online ad management
Vulcan7 Pricing
$349 for FSBOs, FRBOs, Expireds, and Geosearch
Discounts available when you pre-pay annually or semi-annually
Vulcan7
is a lead service that helps you prospect all kinds of seller leads with unique marketing features and a complete lead management system. Its marketing integrations, customer relationship manager (CRM), and video messaging capabilities make this a great fit for experienced agents who want to invest in the most impactful all-in-one tools to receive and convert seller leads.
Vulcan7 Services & Features
Packages include data on FSBOs, FRBOs, expireds, and preforeclosures
Includes an auto-dialer
Weekly live training calls
Includes scripts and objections
CRM includes email marketing functionality
Only FSBO lead provider that includes video messaging
Run advanced searches through the MLS
Customer support available via phone, email, or online form during business hours
Visit Vulcan7's website to learn more about how you can use its service to start managing your FSBO or other niche leads from end-to-end.
Offrs: Best FSBO Lead Source for Automated Insights
Offrs

What We Like
Easy-to-use online ad builder
One of the largest data sources
Predicts over 70% of listings
What's Missing
Packages can be expensive
Takes time to learn
Offrs Pricing
5 cents per month per targeted area property
10 cents per month per targeted area property with exclusivity
$300 per month for each ZIP code
$600 per month for exclusivity in one ZIP code
Offrs
is a real estate lead provider that uses artificial intelligence (AI) to find homeowners who are likely to list their homes in the future. The combination of AI and automated marketing gives you a more targeted strategy to find highly qualified leads. Offrs is particularly appealing for agents, brokers, and teams who don't want to spend time on cold calling and emailing but want to use data and online marketing to attract leads.
Offrs Services & Features
Data aggregator, which means you receive new data before others
Only FSBO lead source that uses predictive analytics
Includes an ad builder and manager
Packages include predictive seller leads, FSBO leads, expired listing leads, and seller signal leads
Customer support available via phone or email
Learn more about how AI can help you spend less time searching through FSBO leads so you can spend more time selling by visiting Offrs.
My +Plus Leads: Best Source for Large Geographical Areas
My +Plus Leads

What We Like
Get data in your ZIP code plus a 50-mile radius
Ability to search specific neighborhoods
Affordable monthly cost
What's Missing
No marketing tools included
No access to past data
No CRM or auto-dialer
My +Plus Leads Pricing
FRBO: $29 per month
FSBO and FRBO: $58 per month
FSBO and Expireds: $59 per month
Custom solutions
14-day free trial
My +Plus Leads
is a data aggregator that offers verified FSBO leads as soon as they are published. This platform gathers property and online data, when applicable, so you have multiple ways of contacting each lead. My +Plus Leads is the only lead source that provides data for one ZIP code plus a 50-mile radius, so it's an ideal choice for agents or brokers who want leads in a large geographical location.
My +Plus Leads Services & Features
Searches data across thousands of sources daily
Delivers new FSBO leads the day they're published
Receive information about each property, contact information, and social media profiles
Neighborhood search tool allows you to search through extensive data in specific areas
Help center and +Plus Leads forum for questions
Customer support available via phone, email, and online form
Visit My +Plus Leads' website to learn more about how your team can expand your farm area through FSBO lead prospecting.
Mojo Sells: Most Affordable FSBO Lead Source
Mojo Sells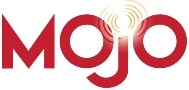 What We Like
Most affordable FSBO lead data
Customizable packages
Verified data
What's Missing
Pricing for multiple data types or marketing can add up
Mojo Sells Pricing
FSBO leads: $25 to $35 per month, per county
Neighborhood search: $49 per month
Expired data: $50 per month
Single-line dialer: $99 per license
Triple-line dialer: $149 per license
Mojo Sells
offers verified FSBO leads for individual agents and teams, along with a single- or triple-line auto-dialer. Packages are customizable, so you can choose which data and marketing tools you will use. In addition, the triple-line auto-dialer makes Mojo Sells the best option for agents and teams that focus on cold calling to find seller leads in addition to those who are looking for leads at the lowest cost.
Mojo Sells Services & Features
Multiline dialer for agents or brokers who want to maximize cold calling
Auto-dialer leaves prerecorded voicemail messages
Organize and sort contacts into lists and groups
Integrates with services like BoomTown, Wise Agent, Follow Up Boss, Top Producer, and Zapier
Auto-dialer can be used from any mobile device
Customer support available via phone or ticket system
You can learn more about the service's low-cost plans and additional benefits like its auto-dialer by visiting Mojo Sells.
How to Find FSBO Leads on Your Own
We highly recommend agents use the tools we've recommended for lead generation services. This is because FSBO leads can be purchased for as little as $1.35 per day, and if used properly, will result in more closed deals at a significant time savings. However, there are some advantages to manually researching FSBO leads at no cost.
Some of the places you can search for FSBO leads include:
Craigslist (in your local market)
Zillow ("make me move" or FSBO listings)
Local newspapers websites
Brownstoner (New York City only)
Forsalebyowner.com
How We Evaluated FSBO Lead Sources
The best FSBO lead sources will provide accurate and up-to-date data, as well as tools to organize it. The way that each real estate agent or broker contacts FSBOs can vary, so we selected platforms that offered a variety of communication methods in addition to tools for prospecting.
Based on the needs of real estate agents, brokers, and teams, the criteria we used to evaluate the best real estate lead generation companies for prospecting for sale by owner leads include:
Pricing
Accurate data
Lead management tool
Marketing tools
Geographical limitations
Customer support
After analyzing more than 10 FSBO lead sources, we determined the best to be REDX. It's one of the most well-respected lead sources because of its affordable prices, data accuracy, lead management system, and training and support to help you get the most success out of every lead.
Bottom Line
FSBO leads are some of the warmest leads you can find, but you need to nurture them effectively with accurate, up-to-date data and a complete marketing strategy.
Check out REDX to jump-start your search for FSBO leads. This popular lead management platform constantly scours sites, classifieds, and signs for FSBOs in your area and delivers seller leads right to your inbox.