6 Best FSBO (For Sale by Owner) Lead Sources in 2023
For sale by owner (FSBO) leads are properties listed for sale where a real estate agent does not represent the seller. Aging FSBO listings can be one of the most effective leads, as a homeowner has already tried to sell their home without success and is more inclined to recognize the value of your help. We analyzed dozens of tools for prospecting real estate FSBO leads based on pricing, features, customer support, and customer reviews to arrive at the top six options for real estate professionals.
The six best FSBO lead sources for real estate professionals in 2023 include:
FSBO Lead Sources at a Glance
Lead Sources

Monthly Starting Price

Standout Features

Training

Customer Support

$39.99

Power dialer and phone scripts
Verified leads
Vortex CRM
Mail Merge tool

✓

Phone, email, online form, and live chat

$87

Neighborhood search
Call Capture tool
Daily lead delivery
Built-in lead management tools

✓

Phone, email, online form, and live chat

$349

Circle prospecting software
Premium neighborhood search
Robust customer relationship management (CRM)
Auto-dialer, scripts, and objections

✓

Phone, email, online form, and live chat

5 cents per targeted area property

Smart data analytics
Niche seller leads
Smart Farming Apps
Digital and print marketing

✓

Phone and email

$25 per county

Mojo lead manager
Neighborhood search geo-data
Auto-send and drip emailing
Mobile app

✕

Phone and ticket form

$49

Mobile, landline, VoIP, and email lead data
No long-term contract
Premium Neighborhood Data
Affordable monthly cost

✕

Phone, email, and ticket form
Which best FSBO lead source is right for you?
REDX: Best for Reliable FSBO Leads & Training

Pros
High rate of data accuracy
Includes a lead management system
Free training and provide podcasts for supplemental training
Cons
Search data is limited to the last 30 days
The lead manager and dialer are two separate tools with separate costs
No performance dashboards
Our Expert Opinion on REDX
REDX is one of the oldest and most popular real estate lead generation services, known as a reliable source of fresh FSBO leads. REDX delivers your leads through Vortex, an online lead management platform, and provides live training, script practice, a power dialer, and a podcast to improve your skills. These features make REDX best for agents who want an affordable way to access accurate data and learn how to find FSBO leads successfully.
With the features built into the REDX platform, agents can interact with potential clients to secure exclusive listings and fulfilled real estate transactions. REDX provides a power dialer, which reduces the time needed to prospect by making the calls on your behalf, and phone scripts to assist you in customizing calls according to your lead source. In addition, REDX offers verified real estate leads to ensure that the contact information in your Vortex system is correct so that you can prospect for sale by owner leads with confidence.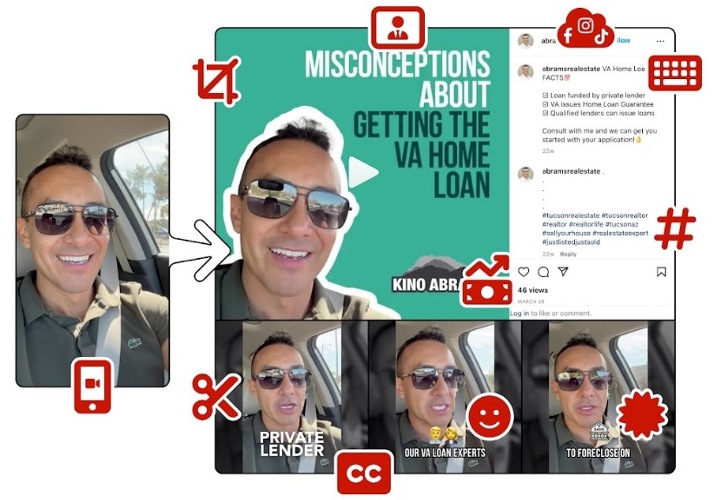 ---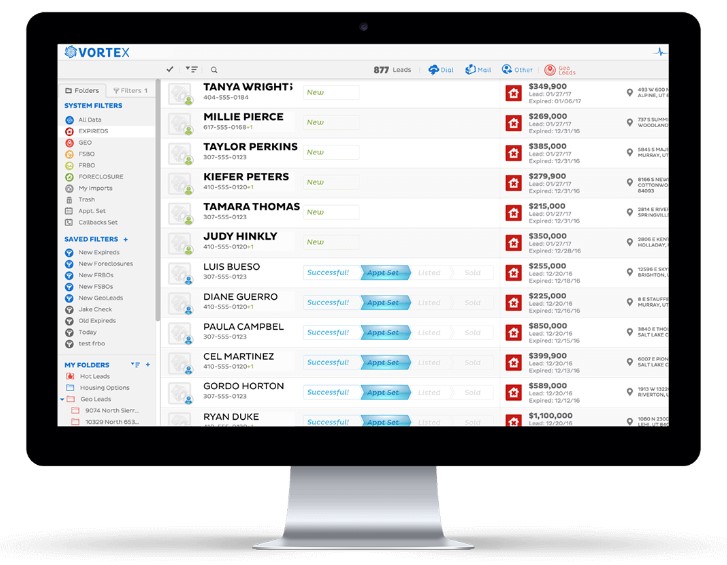 ---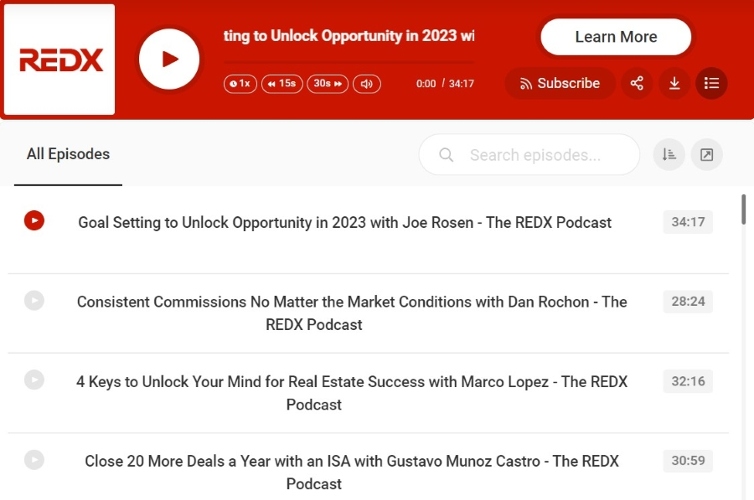 ---
Additional REDX Features:
REDX Brand Builder: A "done-with-you" social media content creation platform where you record the content and REDX design experts transform it into social posts
Lead data: The platform searches hundreds of sources and verifies contact details
Vortex platform: Client management system that allows users to organize, track, and tag leads
Resources: Free role-playing and FSBO script practice
Training: Live prospecting training sessions and phone scripts
REDX Pricing:
Pricing for REDX allows agents to create their own subscription by choosing from the five different lead sources with separate monthly costs:
Expired leads: $59.99 per month (Expired PLUS $119.98)
GeoLeads: $59.99 per month (GeoLeads PLUS $119.98)
FSBO leads: $39.99 per month (FSBO PLUS $59.98)
FRBO leads: $59.99 per month (FRBO PLUS $79.98)
Preforeclosure leads: $39.99 per month (Preforeclosure PLUS $79.98)
Add-ons:
Power dialer: $99.99 per month
Multi-line dialer: $149.99 per month
Preview-line dialer: $59 per month
Brand builder: $599 per month
Vortex: Free
REDX Reviews:
REDX garnered a high rating of 4.3 out of 5. Customers commended REDX customer support for the excellent service it provides and for being very responsive to their customer's inquiries and issues. They said that REDX leads are exactly what they wanted and the quality and the information available through the Plus upgrade helped them sort their lists into the target markets they wanted to concentrate on.
According to online customer comments, REDX could improve by updating and ensuring every property in the expired lead list has correct owner information and enabling the platform to monitor overall lead activity. If you're looking for a more robust platform with lead oversight, Landvoice is a better fit.
Landvoice: Best for Long-term Access to FSBO Leads

Pros
Built-in lead management tools
Searches up to 2,000 data sources
Access the last six months of data
Cons
Higher-level packages can be costly
No extensive training provided
No FRBO leads offered
Our Expert Opinion on Landvoice
Landvoice is a popular service for leads in niche markets, like FSBOs, expired listings, and preforeclosures. You can choose which type of lead data you want to receive from their package options, which makes Landvoice ideal for real estate professionals who specialize in niche markets like FSBO listings. However, the length of access to lead data and its built-in lead management tools make it stand apart from the others on this list, making it a particularly great option for agents who want to focus on FSBO leads with the least amount of competition.
Landvoice helps real estate professionals build better marketing and prospecting lists with exceptional features like the Neighborhood Search. This feature makes it easy to create targeted lists of your ideal prospect leads, develop connections and trust, and fill your sales pipeline with potential buyers and sellers. The Call Capture tool helps build relationships with FSBOs and expired leads to generate additional buyer and seller contacts by providing professional audio recordings and flyers for each listing you market.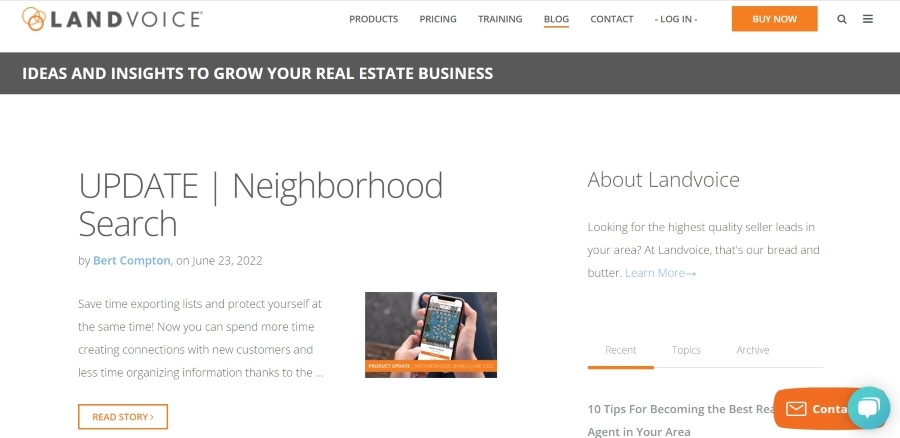 ---

---
Additional Landvoice Features:
Daily lead delivery: New leads are delivered daily via email, and status updates on older leads are sent to continue follow-up
Lead management platform: Allows you to organize, tag, sort, and add notes to each contact
Offers multiple packages: Includes expired leads, FRBOs, and preforeclosure homes
Landvoice Pricing:
Landvoice offers four different plans for every type of real estate professional. The plans can be paid monthly, quarterly, or annually. Additionally, all plans include the lead management system and FSBO lead listings.
Starter plan: $87 per month
Essential plan: $127 per month
Pro plan: $177 per month
Elite plan: $227 per month
Landvoice Reviews:
As of this writing, we cannot find dependable third-party online reviews for Landvoice. According to its website's customer success stories, users praised the Landvoice call capture feature for helping them to get expired and FSBO leads. Moreover, users also commented how the Landvoice scripts helped them establish relationships with their prospects.
However, Landvoice only offers getting-started training videos for beginners, and it doesn't provide FRBO leads and budget-friendly plans. If you're targeting FRBO leads, REDX is your best option since it offers various lead types, including FRBO and FSBO leads, and provides extensive training and affordable lead costs starting at $39.99 per month.
Vulcan7: Best All-in-one Platform for FSBO Prospecting

Pros
Robust customer relationship management (CRM)
Video tools and emails
Accurate data
Cons
Single-line dialer only
No a la carte pricing
Does not include online ad management
Our Expert Opinion on Vulcan7
Vulcan7 is a lead service that helps you prospect all FSBO seller leads with unique marketing features and a complete lead management system. Its marketing integrations, client relationship manager (CRM), and video messaging capabilities make this a great fit for experienced agents who want to invest in the most impactful all-in-one tools to receive and convert seller leads.
Vulcan7 is best for agents going all-in on dialing and using FSBOs, expired listings, and circle prospecting. Its circle prospecting software provides multiple ways to search and prospect your neighborhoods using industry-standard data. For example, every query searches the live database and returns the most recent data to put you in direct contact with homeowners. In addition, Vulcan7 Neighborhood Search provides you with various map searches, advanced searching filters, PLUS Single Address, and Bulk upload search options.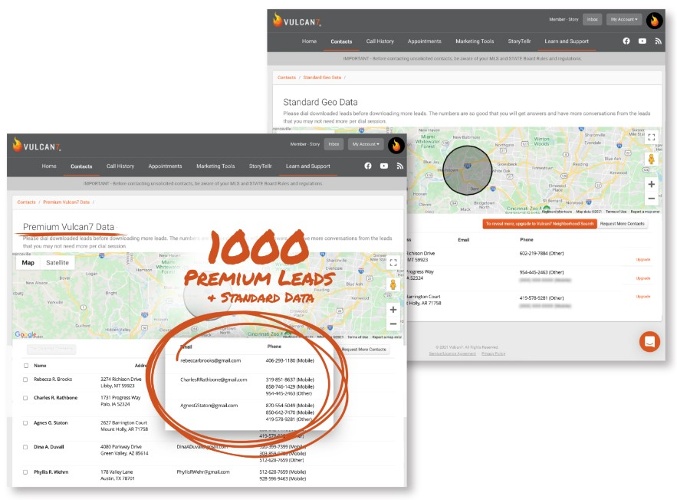 ---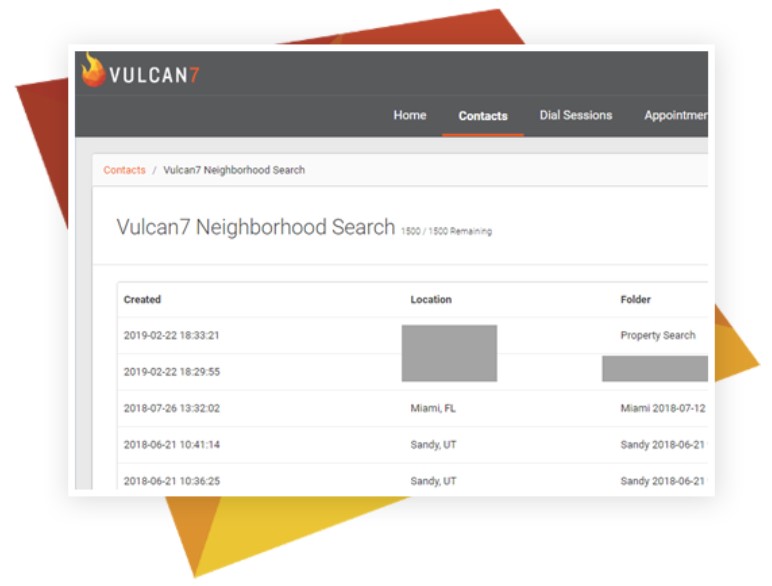 ---
Additional Vulcan7 Features:
Dialer: Includes an auto-dialer to expedite communications with leads
Training and resources: Weekly live training calls as well as scripts and objections to learn best phone call practices
CRM: Includes email marketing functionality to consistently stay in touch with leads and clients
Video messaging: The only FSBO lead provider that includes a video messaging tool
Vulcan7 Pricing:
Vulcan7 pricing structure wasn't disclosed on its website, making it challenging to gather the exact costs of Vulcan7's products and services. However, based on Hooquest, Vulcan7 offers 10% to 20% discounts when you pre-pay semi-annually or annually.
For FSBOs, FRBOs, Expireds, and Geosearch: $349 per month
For a year of old expired listings: $250
Vulcan7 Reviews:
Vulcan7 received 4.7 out of 5 stars from its 82 customers. Many users claimed that Vulcan7 is essential for agents looking for quality information on expired, canceled, and FSBO listings. Based on one user, the system is simple to use, the dialer will prompt you to make calls daily, and the lead information is more accurate than the competition.
However, many users are disappointed with the company's customer service, declaring that the technician keeps them waiting and usually does not answer the phone. Aside from these, Vulcan7 does not offer a multi-line dialer, so if you require excellent customer service with a multi-line dialer, consider Mojo Sells.
Offrs: Best FSBO Lead Source for Automated Insights

Pros
Easy-to-use online ad builder
Pay-per-lead or purchase a ZIP code
Predicts over 70% of listings
Cons
Exclusive leads come with an additional cost
No CRM or lead follow-up tools
Packages can be expensive
Our Expert Opinion on Offrs
Offrs is a real estate lead provider that uses artificial intelligence (AI) to find homeowners who are likely to list their homes in the future. Combining AI and automated marketing gives you a more targeted strategy to find highly qualified leads. Offrs is particularly appealing for agents, brokers, and teams who don't want to spend time on cold calling and emailing but want to use data and online marketing to attract leads.
Offrs' main feature is predictive analytics, which uses high-quality data to streamline a real estate professional's lead generation efforts. Offrs also has an online ad builder tool that allows you to customize your messaging specifically for leads looking for information on FSBO. Furthermore, Offrs assists you in targeting leads in a specific geographic location through email marketing, direct mail, and Facebook, Instagram, and Google ads.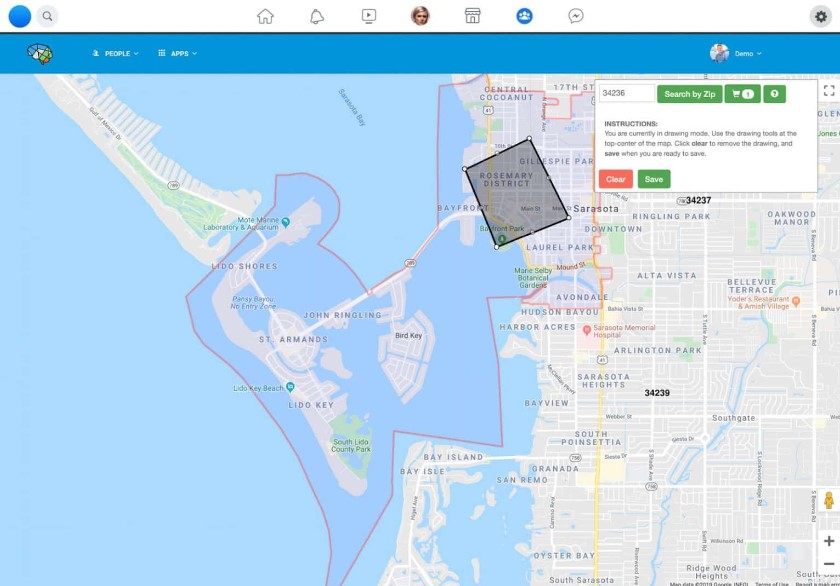 ---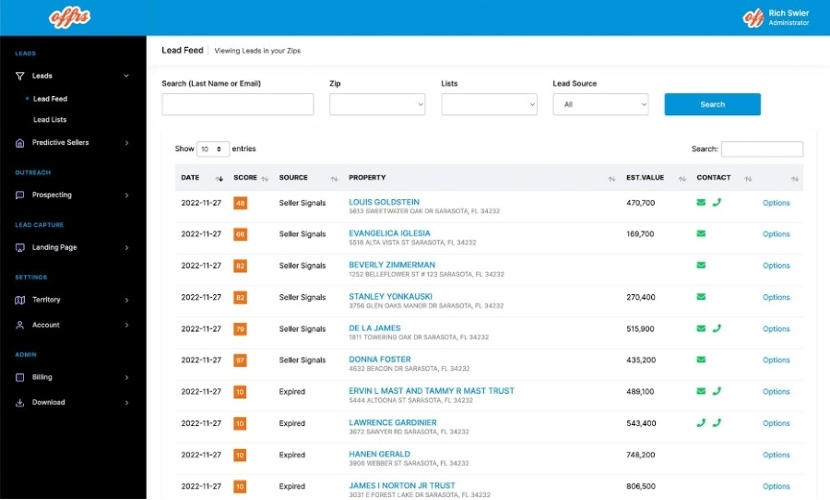 ---
Additional Offrs Features:
Data aggregator and Smart Data: Offrs is a data aggregator, which means you receive new data and insights about potential seller leads before others
Smart farming apps: Includes an ad builder and manager
Build your own territory: Allows you to create your own lead farming territory in specific areas
Offers digital and print marketing: It has extensive targeting capabilities so you can reduce marketing waste, and a customizable template to increase marketing engagement
Offrs Pricing:
Offrs does not have tiered pricing plans with increasing features and capabilities. Its pricing structure is based on an a la carte system where you can purchase the leads, apps, or data you need. Services are divided into three categories: leads, apps, and data.
For each lead: 5 cents
For each exclusive lead: 10 cents
For leads in one ZIP code: $300 per month
For exclusive leads in one ZIP code: $600 per month
Offrs Reviews:
Most Offrs reviews indicate users loved the Smart Apps buyer and seller Signal leads. Many users also enjoy predictive listings and digital marketing tools because it allows them to choose their desired ZIP codes, helping them become more successful in their real estate outreach efforts. As a result, Offrs garnered a 3.1 out of 5 stars based on 82 reviews.
Some unhappy Offrs reviews indicated users were dissatisfied with the outdated and inaccurate lead data. Many users also expressed their dismay with the company's poor customer service. If you'd prefer to use a platform with incredible customer support and consistently generates a high volume and accurate lead listings, REDX may be a better fit.
Mojo Sells: Most Affordable FSBO Lead Source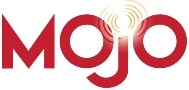 Pros
Most affordable FSBO lead data
Customizable packages
Verified data
Cons
Pricing for multiple data types or marketing can add up
Only two plans offered
No discounts or free trials
Our Expert Opinion on Mojo Sells
Mojo Sells offers verified real estate leads for individual agents and teams and a single- or triple-line auto-dialer. Packages are customizable, so you can choose which data and marketing tools you will use. In addition, the triple-line auto-dialer makes Mojo Sells the best option for agents and teams that focus on cold calling to find seller leads and those looking for leads at the lowest cost.
Mojo Sells employs an auto-dialer that ensures maximum clarity on each call, and utilizes hello-on-ring technology so there is an immediate "hello" response given to each caller. The Mojo power dialer has easy-to-use modes and features like optional filtering and a Call Hammer, which dials every available number before moving forward to the next lead to improve outbound calling efficiency. Furthermore, Mojo Sells contains a robust client relationship manager (CRM) that can automate follow-ups, set up lead appointments, create calling lists, and create custom workflows.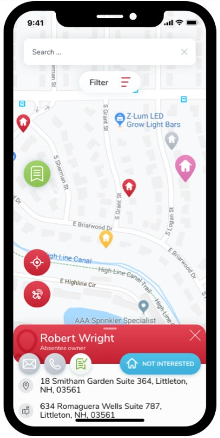 ---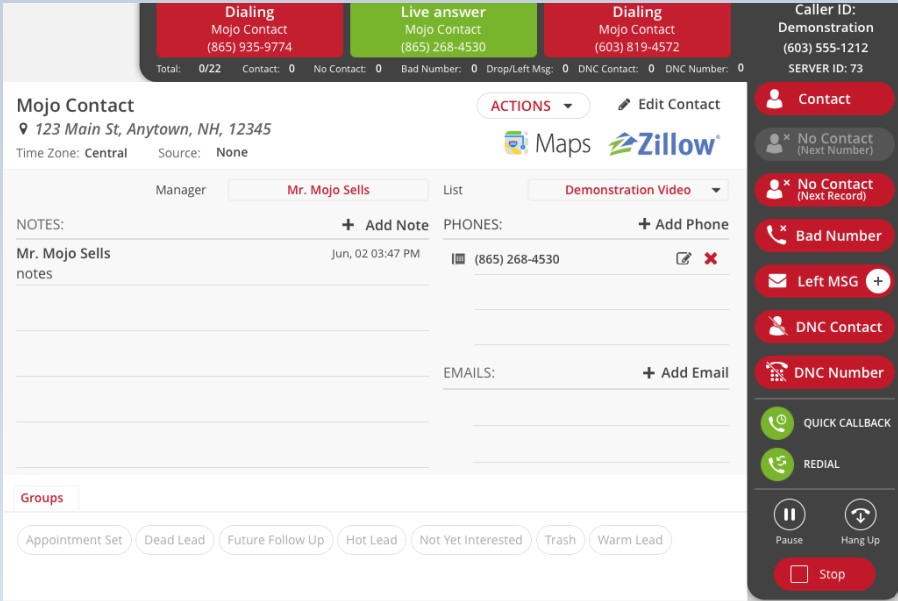 ---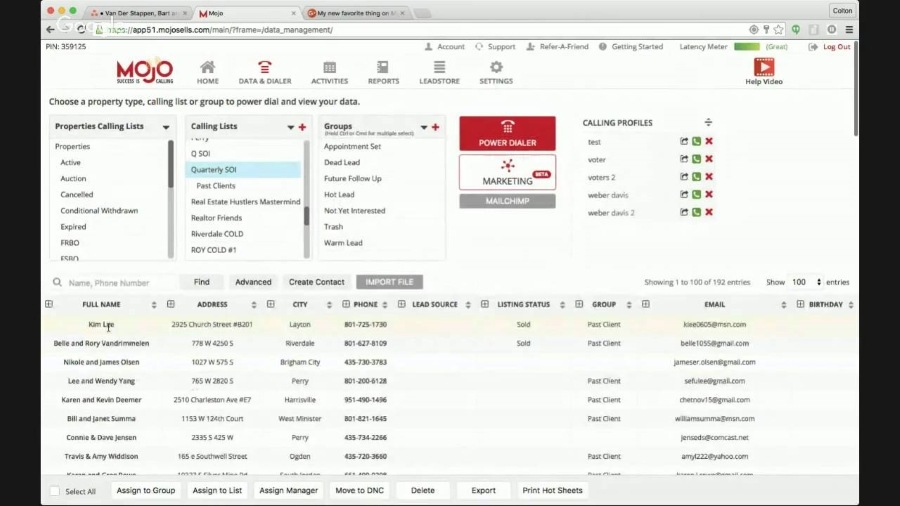 ---
Additional Mojo Sells Features:
Triple-line dialer: It is for agents or brokers who want to maximize cold calling
Auto-dialer: It leaves prerecorded voicemail messages
Lead contact lists: Allows you to organize and sort contacts into lists and groups
Third-party integrations: Integrates with services like BoomTown, Wise Agent, Follow Up Boss, Top Producer, and Zapier
Mobile app: Auto-dialer can be used from any mobile device
Mojo Sells Pricing:
Mojo Sells has no hidden fees or per-minute fees. Its products are a simple month-to-month recurring subscription with no contracts and a cancel-anytime policy.
FRBO leads: $25 per county, per month
FSBO leads: $25 per county, per month
Preforeclosure leads: $49 per county, per month
Skip tracer: $49, paid monthly
Neighborhood search: $49, paid monthly
Expired data: $50 per area, per month
Pricing structure for single users:
Single-line dialer: $99 per license
Triple-line dialer: $149 per license
Pricing structure for team users:
Lead manager: $10 per user
Single-line dialer: $89 per license
Triple-line dialer: $139 per license
Mojo Sells Reviews:
Mojo Sells online reviews show that users enjoy the platform's ease of use in mobile and desktop applications, particularly when setting up their accounts and creating their lead listings. They also appreciate the program for providing accurate info and speed dialing, helping them convert leads into clients. With this, Mojo Sells received a 4 out of 5 stars from its customers.
Yet, several users were frustrated with the leads they received, complaining about their low contact rate and the glitchy system when they tried to record messages. Other customers hoped for discounts and more accurate lead information. If you're looking for FSBO software that offers discounts, robust CRM, and accurate lead data, try Vulcan7.
My +Plus Leads: Best Source for Large Geographical Areas

Pros
Get data in your ZIP code plus a 50-mile radius
Ability to search specific neighborhoods
Affordable monthly cost
Cons
No marketing tools included
No access to past data
No CRM or auto-dialer
Our Expert Opinion on My +Plus Leads
My +Plus Leads is a data aggregator that offers verified FSBO leads as soon as they are published. This platform gathers property and online data, when applicable, so you have multiple ways of contacting each lead. My +Plus Leads is the only lead source that provides data for one ZIP code plus a 50-mile radius, so it's an ideal choice for agents or brokers who want leads in a large geographical location.
My +Plus Leads collects and aggregates data from tier-one sources like tax data and online FSBO pages. Each contact is also vetted and scored to ensure you always work with the most up-to-date information and receive only the prospective lead's relevant mobile and landline numbers. Aside from these features, My +Plus Leads will act as your virtual assistant, allowing you to convert leads into clients while your competitors are still researching.

---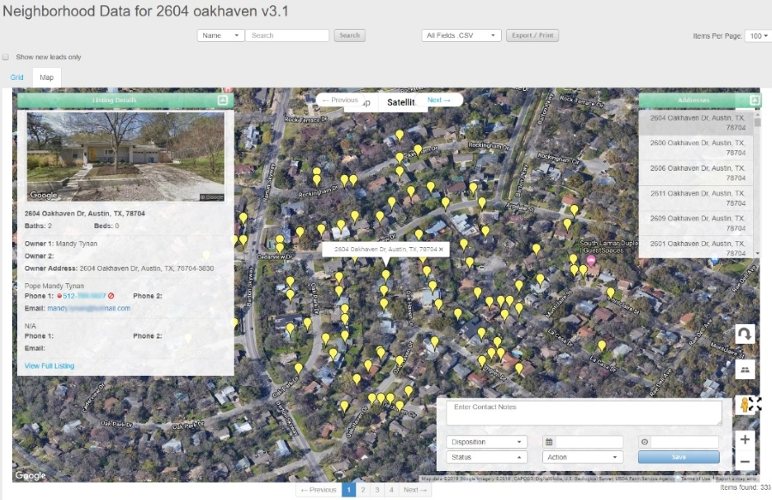 ---
Additional My +Plus Leads Features:
Lead data source: My +Plus Leads searches data across thousands of sources daily and delivers new leads the day they're published
Lead data: You will receive information about each property, contact information, and social media profiles
Neighborhood search tool: Allows you to search through extensive data in specific areas
Customer support: Help center and +Plus Leads forum for questions
My +Plus Leads Pricing:
My +Plus Leads offers a 14-day trial in all its bundled packages and its FSBO and Expired leads plan. Also, each bundled package includes for sale by owner leads and expired data leads.
Expired leads: $49 per month
FSBO and Expired leads: $70 per month
FSBO, Expired leads, and Premium neighborhood: $156 per month
Pricing structure for bundled packages:
Getting started: $70 per month
Pro leads bundle: $156 per month
Ultimate prospector: $199 per month
My +Plus Leads Reviews:
My +Plus Leads has no third-party online customer reviews as of this writing. However, based on the platform's website reviews, Michael Underwood of Rave Real Estate stated that the platform is unique and provides detailed lead information. My +Plus Leads, on the other hand, lacks marketing tools, a CRM, and an auto-dialer. Consider Mojo Sells if you want the features mentioned earlier for your FSBO resource provider.
Notable Free FSBO Lead Sources
We highly recommend using the tools listed in this guide for their lead generation services. FSBO leads can be purchased for as little as $1.35 per day and, if used correctly, will result in more closed deals at significant time savings. However, there are some advantages to manually researching real estate leads at no cost.
Some of the places you can search for FSBO leads include:
Local multiple listing service (MLS)
Craigslist (in your local market)
Zillow ("make me move" or FSBO listings)
Local newspapers websites
Brownstoner (New York City only)
How We Evaluated the Best FSBO Lead Sources
The best FSBO lead sources provide accurate and up-to-date data and tools to organize it. How each real estate agent or broker contacts FSBOs can vary, so we selected platforms that offered a variety of communication methods in addition to tools for prospecting.
Based on the needs of real estate agents, brokers, and teams, the criteria we used to evaluate the best real estate lead generation companies for prospecting for sale by owner leads include:
Pricing
Accurate data
Lead management tool
Marketing tools
Geographical limitations
Customer support
After analyzing more than 10 FSBO lead sources, we determined the best to be REDX. It's one of the most well-respected lead sources because of its affordable prices, data accuracy, lead management system, and training and support to help you get the most success out of every lead. REDX's platform is also simple to use and has an intuitive interface. Additionally, it allows agents to dial phone numbers directly within the platform.
Bottom Line
FSBO leads are some of the warmest leads you can find, but you need to nurture them effectively with accurate, up-to-date data and a complete marketing strategy. Check out REDX to jump-start your search for real estate leads. This popular lead management platform constantly scours sites, classifieds, and signs for FSBOs in your area and delivers seller leads to your inbox.