5 Best Sites for Rentals by Owner in 2023
The best sites for rentals by owner offer robust features, like built-in tenant screening, listing syndication, and listing and lead management. These options allow property owners and investors to reach a larger audience and increase the exposure of their rental property listing. In addition, they enable social sharing and photo and video uploads, and have an easy-to-use user interface.
We evaluated several listing sites based on pricing, features, customer reviews, and support to identify the five best sites for rentals by owner.
Best Site for Rentals by Owner at a Glance
Platform

Starting Price

Listing Syndication

Built-in Tenant Screening

Customer Support

Free; paid plan starts at $7 per unit

✓

✓

Phone, email, and live chat

Free, but Zillow charges $9.99 per week for each listing added after first free listing

✓

✓

Phone and email

Free; paid account costs $199 per property, per month

✓

✓

Phone and email

$49 per month, for the first 2 months (if billed yearly)

✓

✓

Phone, email, and live chat

$39 per month

✓

✕

Phone and email
Many for rent by owner sites are available to property owners and landlords to help find and list their rental properties. Take our quiz to see what the best fit is for you:
Which for rent by owner site is right for you?
Avail: Best for Its Showing Scheduler

Pros
User-friendly platform
Comprehensive and customizable tenant screening reports
Digital lease signing, online rent payment, and maintenance tracking
Cons
No free trial for the paid plan
No mobile app
Limited subscription plan options
Pricing
Unlimited: Free for syndicated listings, credit and criminal screening, state-specific leases, online rent payments, and maintenance tracking features
Unlimited Plus: $7 per unit, per month, for everything in the Unlimited plan plus next-day rent payments, waived ACH fees, custom applications and leases, clone and reuse custom lease agreements, and the ability to create a property website
Our Expert Opinion on Avail
Avail is a free rental management software with a user-friendly platform that simplifies communication between landlords and tenants. It allows landlords to schedule tours with prospective tenants, ask prescreening questions, and manage maintenance issues from current clients. Avail enables landlords to efficiently find renters to fill vacancies, sign leases, screen tenants, and collect rent from a single interface.
Additionally, listing your rental properties with Avail will get your property in front of tenants as it automatically syndicates your listing to over 15 best rental sites nationwide, including Realtor.com, Apartments.com, and Redfin. However, Avail can be improved by providing a mobile app and a free trial for the paid subscription plan.
Rental application and tenant screening: Provides landlords with in-depth information about the potential tenant, including job and rental history, income verification, credit score, and a nationwide criminal and eviction report.
Leasing and templates: Customizable and state-specific rental lease agreement template containing all the necessary disclosures and attachments to comply with landlord-tenant laws.
Online rent collection: Enables tenants to make online rent payments from any device and activate CreditBoost and AutoPay to automatically deduct monthly rent payments from their accounts.
Rental property accounting: Helps you to easily and accurately track your finances and transactions.
---
Avail obtained an excellent customer review rating of 4.9 out of 5 for its all-in-one rental property management solutions, digital leases, and ease of use. One user said that Avail has made it extremely easy for them to keep track of their tenant's records and communicate effectively yet effortlessly.
Nevertheless, some users wanted Avail to have a standalone mobile app in addition to the web version to easily access their accounts anytime, anywhere. Check out DoorLoop if you want rental property management software with a mobile app.
Read how our experts feel about this property management platform in our Avail Review.
---
Zillow Rental Manager: Best for Listing Syndication to Trulia & HotPads

Pros
Built-in tenant screening
Online lease builder and templates
E-sign rental leases
Cons
No free trial
Can't schedule showings
No live chat or 24/7 customer support
Pricing
The Zillow Rental Manager is free to use, but if you wish to add more than one listing at a time or make changes to your account settings, there is an extra $9.99 per week charge for each listing added after the first listing. You'll also pay $29 for applications and screening reports, which you can pass on to the applicant.
Our Expert Opinion on Zillow Rental Manager
Zillow Rental Manager is one of the best sites for rentals by owner—helping landlords streamline property listings, tenant screening, and rent collection operations. It lets property owners add property descriptions, rent prices, lease duration, photos, and parking or pet restrictions in rental listings and post them on multiple rental sites such as Zillow, Trulia, and HotPads.
Zillow Rental Manager offers various features, including communications management, automated notifications, and reporting. You can also use the integrated online lease builder to create rental agreements and send them to tenants for electronic signatures. However, Zillow Rental Manager can improve its services by providing live chat and 24/7 customer support.
Online tenant screening: Conduct background checks, credit checks, eviction history, and income verification with Zillow's online applications.
Online rent collection: Allows landlords to conveniently collect tenant rent through debit or credit cards, direct deposit, and ACH transfers.
Rent Zestimate feature: Helps you price your rental property and gives you tools to review comparable properties.
---
Online reviews for Zillow Rental Manager show that users appreciate the site's ease of use, variety of rental features, and user-friendly layout. Many users praised it for its convenience and accessibility, allowing them to keep track of all their rental properties in one location. As a result, Zillow Rental Manager received a 4.4 out of 5 customer review rating.
However, several users wished for more customization options, to see historical rental prices, and a more affordable pricing structure. If you have a strict budget and want an inexpensive solution, check out Avail. It offers a free-forever plan and a paid plan with a starting price of $7 per unit.
---
Apartments.com: Best for Its Auto-renter Screening Feature

Pros
81 million renter visits monthly
Expenses and financial tracking tools
Shareable reports
Cons
No mobile app
Subscription plans and premium pricing are not disclosed on the website
No live chat or 24/7 customer support
Pricing
Free account: Allows anyone to list unlimited properties for free
Pro paid account: The paid account for $199 per month includes syndication to six other rental sites for your rental property along with 3D tours, lease forms and e-signatures, financial tracking, and maintenance requests; the Pro account also allows social retargeting ads with an added $399 per month fee
Our Expert Opinion on Apartments.com
Apartments.com is the best site for rentals by owner, as it enables landlords and real estate professionals to publish listings for free. Plus, it features an auto-tenant screening, which gives you detailed renter information, including income-to-rent-ratio, employment status, household info, and rental history, once applicants submit their application through your Apartments.com listing. Another feature that differentiates Apartments.com is the ability to share an applicant's screening report with other active rentals on the site.
The tenant's application is valid for 10 different listings and is valid for 30 days. Additionally, Apartments.com enables you to advertise your properties, get applications, create a lease, collect payments, manage tenants, and track expenses and maintenance requests. However, Apartments.com could improve by providing a mobile app and extensive customer support.
Virtual tours: Apartments.com enables you to do property tours from any location at any time.
Online lease agreements: Create state-specific and compliant lease agreements online, and you and the tenants can e-sign the documents and access them online.
Expense tracking: To simplify tax preparation, Apartments.com allows you to organize, track, and export your rental property expenses.
Maintenance requests: With your online dashboard, you can directly receive and manage tenant maintenance requests.
---
Landlords and real estate professionals using Apartments.com have rated the platform a 4.2 out of 5. Users love its ease of use, excellent support, and app integrations. A regional property manager commented that the thing he likes the best about Apartments.com is the access to a wide range of diverse renters. It is number 1 on Google search, and its platform is easy to use and compatible with most property management software.
Some landlords complained of expensive premium rental advertising. Users also wished for a mobile app and a more modernized website layout. Aside from these, Apartments.com doesn't provide live chat and 24/7 customer support, which makes users a little disgruntled. If you wish for the best for rent by owner sites with extensive customer support, we recommend Avail.
---
DoorLoop: Best for an Easy-to-use Tenant Portal

Pros
Accounting and financial tools
CRM for prospects
Tenant screening
Cons
No free trial or subscription plan
No free Automated Clearing House (ACH) payments
Can't schedule showings
Pricing
Starter: Starting at $49 per month for the first two months (billed yearly)
Pro: Starting at $99 per month for the first two months (billed yearly)
Premium: Starting at $149 per month for the first two months (billed yearly)
Our Expert Opinion on DoorLoop
DoorLoop made it on our list as one of the best websites for rentals because of its tenant portal. The tenant portal features an easy-to-use and simplified dashboard that makes automating rent collection, signing documents, communicating, and submitting maintenance requests easy.
To reach as many renters as possible, DoorLoop's rental listing management syndicates vacancies across well-known websites, including Zillow, Trulia, HotPads, and Apartments.com. Additionally, it offers professionally designed templates to showcase rents, and it can create customized websites to advertise properties. To improve, DoorLoop should provide a free trial so those interested can see and evaluate DoorLoop's capabilities before purchasing.
Mobile app: Get all the features in a powerful mobile app and remotely manage your rental properties from anywhere.
Third-party integrations: DoorLoop integrates with over 50 apps, including QuickBooks, Zapier, Calendly, Slock, and Pipedrive.
E-signatures and applications: Utilize the most cutting-edge rental application forms and e-signature process to find the best tenants.
Property management accounting: Sends automatic rent bills and late charge notices and provides tenants with payment receipts.
---
Positive reviews reported that the DoorLoop software is intuitive and user-friendly, and covers everything you need to manage your investment properties. One positive DoorLoop review appreciated that it has a mobile app to manage your rentals from anywhere. Another user said it helped hold all their real estate documents in one place and allowed tenants to pay their rent through the software. As a result, DoorLoop received a 4.8 out of 5 customer review rating.
Nevertheless, one negative DoorLoop review said that the system gets laggy occasionally. Some users also wished to be able to attach items to email communications, view who has paid their rent versus unpaid, and schedule showings in one area. Check out Avail if you're looking for a robust dashboard with a showings scheduler solution.
Read how our experts feel about this real estate property management software in our DoorLoop Review.
---
ByOwner.com: Best for Multiple Listing Service (MLS) Listing Package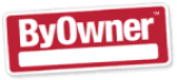 Pros
7-day free trial
Affordable pricing
Listing syndication to Zillow and Trulia
Cons
No built-in tenant screening
No online rent application
No online rental lease signature
Pricing
List on ByOwner.com Only: $39 per month (billed after trial)
List on ByOwner.com + MLS + More: $499 (one-time fee)
Our Expert Opinion on ByOwner.com
ByOwner.com is one of the best rent websites for its comprehensive database of properties available for rent and sale and for making listings live on the MLS within 24 hours. The ByOwner.com MLS offers an opportunity and ensures that your property receives maximum exposure to a vast audience of potential tenants and realtors representing tenants.
The platform's easy-to-use listing tools enable property owners and landlords to create attractive listings with detailed descriptions, high-resolution images, and even property tour videos. Your listings will also show in various best sites for rentals, including Zillow and Trulia, within 24 to 48 hours of you completing the MLS paperwork. However, ByOwner.com could improve by offering built-in tenant screening and online rental applications.
Direct contact with buyers/visitors: Shows your contact information to the buyer and visitors so they can contact you directly.
Listing images: Allows you to post up to 50 photos on the website and in the MLS.
Privacy control: You can easily opt out if you don't want your contact information visible on the listing. The buyers and visitors can contact ByOwner.com, and they will forward the lead to you.
E-book: A free downloadable guide on how to sell your home yourself.
---
As of this writing, there are no credible third-party online reviews for ByOwner.com. However, based on client reviews found on its site, users praised its excellent customer service and smooth transactions with leads. Several users are very pleased to save a ton of money in commission. Yet, ByOwner.com doesn't offer a built-in tenant screening and online rent application. Plus, you can't sign rental lease agreements online. If you wish to have all these features, we suggest Apartments.com.
---
How We Evaluated Best Site for Rentals by Owner
Selecting the best site for rentals by owner to market your rental listings is necessary to generate high-quality leads. We considered dozens of best places to list a rental property and chose the top five based on their pricing structure, general and advanced features, and customer reviews. After a thorough evaluation, we discovered that Avail is the best site for rentals by owner, with a rating of 4.99 out of 5.
Avail was ranked first due to its affordable pricing and extensive advanced features, including listing syndication, built-in tenant screening, and showings scheduler tools. It also provides comprehensive customer support—live chat, phone, and email. Additionally, it features a user-friendly platform and offers comprehensive and customizable tenant screening reports.
Other factors we examined to evaluate the best site for rentals by owner include:
35% of Overall Score
Pricing is based on the cost structure and a la carte options for best home rental sites.
20% of Overall Score
It consists of various for rent by owner listing site features, including lead management, social sharing, the ability to list listings, upload images, videos, and update listings.
20% of Overall Score
It consists of various advanced for rent by owner listing site features, including listing syndication, schedule showings, tenant screening, online rent application, reporting, and online signatures.
5% of Overall Score
We looked into the convenience and attainability of customer service for technical support, onboarding, and training.
10% of Overall Score
Based on customer feedback for each program, with particular attention given to reviews of the product and popularity of the provider, to certify the software meets user satisfaction.
10% of Overall Score
Expertise in the field and firsthand experience with the providers allow us to evaluate the standout features, value for the money, and ease of use of the best site for rentals by owner sites.
*Percentages of overall score