6 Best Professional Liability Insurance Companies in 2023
The best professional liability insurance providers offer customized coverage that fits your industry. They also have strong financial ratings and strong claims teams to handle losses. Using our proprietary rubric focusing on financial strength, customer satisfaction, convenience, and the policies offered, we evaluated 18 providers and determined the six best professional liability insurance companies.
Best Brokers for Professional Liability Insurance:
Best Providers for Professional Liability Insurance:
Best Professional Liability Insurance Brokers Compared
Best For

Quote Process

Online Policy Purchase

Instant COI

Works With 7 or More providers

Hours of Operation

Overall broker and buying insurance online

Compare online

✓

✓

✓

Monday to Friday, 8 a.m. to 8 p.m. Eastern time

Comparing quotes

Compare online

✕

✓

✓

Monday to Friday, 8 a.m. to 8 p.m. ET
Saturday, 9:30 a.m. to 1:30 p.m. ET



Best Professional Liability Insurance Providers Compared
 

Quote Process

Online Policy Purchase

24/7 Hotline

Instant COI

Financial Rating

Online

Sometimes

✓

✓

A+ (Superior)

Online

✓

✕

✓

A- (Excellent)

Online

Sometimes

✓

✕

A++ (Superior)

Online

✓

✕

✓

A (Excellent)
Simply Business: Best for Saving Money by Comparing Quotes

What We Like
Instant COI
Same day coverage
Ease of use
Support services
What We Didn't Like
Not open seven days a week
Not all coverages are available online
Claim filing process is not very smooth
Deciding Factors
Online quotes available online
Purchase policy online after obtaining a quick quote
One-stop shop for insurance from different providers
Save money by comparing quotes
Online digital broker Simply Business works with 16 different top-rated providers to help you find professional liability insurance. It has an intuitive and easy-to-use system and is best for being able to provide insurance quickly by allowing you to purchase a policy online without speaking with anyone.
You can also save money by comparing quotes and then tailoring the coverage to fit your business in real time before purchasing the policy—a feature other brokers do not offer. As the cost of insurance continues to rise, one of the best ways to save is by comparing different options for the same coverage from different carriers.
After answering some questions about our photography business, we received one quote for a general liability and professional liability policy. The policy was from Hiscox and for same-day coverage. The policy cost $62.74 monthly and carried a general liability limit of $1 million per occurrence and $2 million aggregate. The professional liability limit was $1 million.
One quote from Simply Business is unusual. In our research, it usually generates three to six different quotes. However, regardless of the volume of quotes, you have two options for proceeding: one, you can purchase the policy online without needing to speak to anyone; or two, you can call and speak with an agent. If, like in this example, you would prefer more options, then you can call to learn about additional options for insurance.
---
Simply Business offers insurance across the United States. While its hours of operation are business days (Monday to Friday, 8 a.m. to 8 p.m. ET), you do have 24/7 access to your online account. From your account, you can manage your policy, request coverage changes, and create a COI.
The broker's users are happy with their experience. The complaints measured by the National Association of Insurance (NAIC) with the providers it works with are consistently lower than expected, and it has 4.7 out of 5 stars on Trustpilot1.
Unfortunately, Simply Business' claims process isn't the most user-friendly. You are encouraged to contact the provider directly. If you need help, however, then you can reach out to Simply Business for information on which company to contact.
---
---
CoverWallet: Best for Finding Providers for Consultants

What We Like
Insurance advice available
Fast quote process
Instant COI
What We Didn't Like
No mobile app
No 24/7 call center
Unable to purchase insurance online
Deciding Factors
Multiple top carriers work with CoverWallet
Policy management system comes with the purchase of a policy
Comparison mechanism for quotes to help you find the right coverage
Single contact for policy, billing, and claims questions
Online insurance broker CoverWallet is a great resource if you are unsure of what coverage you need or are looking to connect with a top provider. It has targeted consultants as a key industry that it wants to support with professional liability insurance. It works with 10 different top-rated carriers to offer professional liability insurance specifically for consultants.
Its main feature is it allows you to compare quotes. The majority of the time when you visit its website, within 10 minutes of questions, the broker will respond with quotes from multiple top providers, showing you the cost and coverage for professional liability or any other insurance you may need.
We received one quote for professional liability for $1,561.25 annually. The policy carried $1 million total coverage for liability with no deductible. The policy was underwritten by Hiscox.
From experience, we can say CoverWallet will normally provide at least three different quotes for you to compare. Sometimes, it is unable to do so online, but even then, you have the option to call and speak with a representative who will find additional providers for you to find the right one.
In addition to offering professional liability insurance, it provides nearly every coverage a business may need. These include general liability, property, inland marine, workers' compensation, commercial auto, and cyber insurance.
---
Beyond the quick online quotes and the ability to compare providers, CoverWallet offers other convenient features and services, like an advice tool. Even if you know you need professional liability, you may not know all the coverage you need. With the advice feature, answer a few questions about your business, and the broker will tell you the coverages similar businesses purchase.
CoverWallet also offers an online policy management system, where you can pay your bill, adjust coverage, add additional insureds, and request a COI. Through this system, you can also start the claims process.
While it is not open 24/7, it maintains hours on Saturdays. Its hours of operation are Monday to Friday, 8 a.m. to 8 p.m. and Saturday, 9:30 a.m. to 1:30 p.m. ET.
---
---
The Hartford: Best Overall Provider for Professional Liability

What We Like
24/7 call center
Financial strength
In-house claims
What We Didn't Like
No app to manage your policy
You cannot always purchase the policy online
Deciding Factors
Custom policies for administrators and marketing
Hammer clause built into many policies
Higher limits of up to $10 million
Business interruption of up to 24 months
The Hartford is a large insurer offering a range of specialized professional liability policies—including ones for administrators and marketing agencies. Its policies have limits up to $10 million, and it has a single policy covering a large number of services. The provider has 24/7 claims services, the ability to get a policy online, and a strong financial position to pay claims.
It offers a specialized professional liability policy that combines coverage for professional services, media, third-party cyber, and technology liability into one policy. You also have options such as scheduled or blanket services coverage within it. Because The Hartford is a large carrier, if your business needs additional coverage like commercial property or commercial auto, it can provide that for you, too.
After answering a few questions, we received a quote for $1,378 annually. The policy carried a total limit of $1 million with a $1,000 deductible, and the quote came with multiple options, including limits of up to $2 million and a deductible of up to $25,000.
There was also an option to get a quote for general liability and workers' compensation. It even had an informational note that if we purchased general liability insurance, it would bundle it with professional liability and most likely reduce the total cost.
---
The Hartford's customers have given it positive marks. It has lower-than-expected complaints with the NAIC and 4.7 out of 5 stars with over 66,000 reviews by its own customers on how claims are handled. It also works with independent agents who have rated it as one of the best carriers to work with, per a 2022 survey by J.D. Power.
What's more, it has developed an exceptional digital experience. You can get a quote in minutes and sometimes purchase a policy online. You can then manage your policy, file a claim, and get an instant COI online.
---
Founded in 1810, The Hartford is one of the oldest insurance companies in America. It has a proven financial record of handling all kinds of losses with an AM Best rating of A+ (Superior).
---
Next: Best for Contractors & Instant COIs

What We Like
Mobile app
Instant COI
Simple user experience
What We Didn't Like
No 24/7 call center
Low limits for professional liability
Deciding Factors
Same-day coverage available online
Policy packages for construction workers
General liability/professional liability bundled together for convenience
Quote process is entirely online and fast
Next Insurance specializes in coverage for contractors working in the construction trade. It offers a custom professional liability policy for independent contractors. The policy has been specifically designed for that line of work and has coverage for professional negligence, regardless of whether it is actual or alleged, and legal defense and judgment costs. It is written on a claims-made form rather than an occurrence form and has a revenue limit of $5 million.
While Next and Chubb scored the same in our evaluation, it is the superior convenience of Next that led to its placement above Chubb. For example, through Next's app, you can create and share an unlimited number of COI for no additional charge; you can also do this online.
This bonus makes it an especially appealing provider for any contractor needing to provide proof of insurance for a bid or amend a policy with an additional insured. While other providers also offer instant COIs, Next stands out because of its unique ability to instantly create and share a COI on its app.
We received a quote for a general contractor policy that included general liability bundled with professional liability, tools and equipment, and property coverage. This package came in three different tiers:
Basic was $823.59 monthly and had general liability aggregate limits of $2 million and $50,000 for professional liability.
Premier costs $861.76 monthly—and the only change was it included $5,000 in coverage for tools and equipment.
Deluxe, which costs $913.09 monthly, had the same level of coverage as the first two for liability, but the tool coverage increased to $10,000, plus it had $16,000 for rented office space.
While these figures are high, Next states that 40% of customers pay anywhere from $26 to $45 per month for professional liability insurance.
---
Next customers are overall happy, as the provider has lower-than-average complaints filed with the NAIC. It invites users to leave reviews on its website of their experience, and with over 4,000 reviews, it has 5 stars. Negative reviews are few and far between—and all of them we located had a response from Next addressing the issue.
As an insurtech, Next has created a first-rate digital and mobile experience. Android and iOS users can use its app to manage their policy, file a claim, and create and share an instant COI.
---
---
Chubb: Best for Marketing and Media Businesses

What We Like
High limits
Very small to midsize businesses covered
24/7 claims service
What We Didn't Like
No mobile app for commercial lines
Unclear if there is an online portal for policy management
Unable to get same-day coverage
Deciding Factors
Financial strength to pay claims
Tailored coverage for multiple industries
Experience in handling errors & omissions (E&O) claims
Online quote process is quick and simple
Chubb offers professional liability for a wide range of industries—including designers, real estate agents, architects, and engineers—and it has created specialty professional liability policies for media and marketing businesses with built-in coverage for advertising content. It has a strong risk assessment and engineering to support media industries and a 24/7 claims line in case something goes wrong.
Quotes are available online and take only a few minutes to complete. We received a quote for professional liability for $1,145 annually or $95.42 monthly. The policy carried a $1 million total limit of professional liability coverage, $1 million for personal injury offenses, and $1 million for civil proceedings and claim expenses.
It has custom policies for different industries, the ability to get a quote and purchase a policy online, and over 20 years of experience handling E&O insurance.
---
Customers are satisfied with their experience of having Chubb insurance. It is ranked second in J.D. Power's customer satisfaction survey for 2022. It also has lower-than-average complaints filed with the National Association of Insurance Commissioners (NAIC). Risk managers, buyers, and brokers have even voted Chubb #1 for their claim experience with professional liability claims.
The provider has an online quote service that takes only a few minutes. You can purchase the policy online as well. Claims are handled by its in-house claims team, which specializes in professional liability claims. Unfortunately, there is no clear way to obtain a COI online.
---
Chubb is the world's latest publicly traded insurance company with a strong financial position to pay its claims. It is rated A++ (Superior) by AM Best.
---
Hiscox: Best for Home Health & Medical Professionals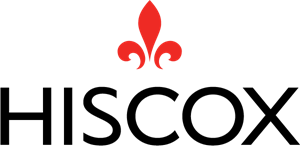 What We Like
Global coverage
No monthly fee
Instant COI
What We Didn't Like
Complaints are slightly higher than average
No 24/7 call center
Deciding Factors
Contract review is free to policyholders
Modular policies allow you to customize your coverage
Medical liability for health professionals
Insurance is focused on small businesses
Hiscox is a dedicated small business insurer with a wide range of professional liability policies available. It has developed a specialized policy, Hiscox Pro® Allied Healthcare, for healthcare professionals. It has broader coverage than standard professional liability, including bodily injury and financial damage, sexual abuse and misconduct coverage, HIPAA liability sublimit, and punitive damages.
This policy—which can be packaged with other coverages like general liability, cyber, and business property—is available for all healthcare workers, including those in counseling, home healthcare, spas, medical imaging, and speech therapy. The provider includes global coverage, so if you happen to be a medical professional who does nonprofit work abroad, it has coverage built in for that. In that event, you must file the claim in the US.
We received a quote online for $90.55 monthly or $1,087 annually. The monthly payment was structured so that you pay $181.50 down and then have 10 installments of $90.55. The policy carried $1 million in total liability coverage with a $500 deductible. It also had blanket additional insureds included.
---
Hiscox is a dedicated small business insurer, and small businesses, on average, seem to be happy with it. While it does have slightly higher than expected complaints with the NAIC, on the independent review site Trustpilot2, it has 4.3 out of 5 stars from nearly 900 reviews.
While Hiscox does offer the ability to get a quote and purchase a policy online, for companies with higher revenue, or needing higher limits, you will have to call and speak with it. It is open Monday to Friday from 7 a.m. to 7 p.m. ET.
You can manage your policy online and request a COI. Most COIs are instant, though some may involve a delay if it involves a significant change to coverage too.
---
---
Our Methodology
We determined the best E&O insurance companies using our in-house proprietary evaluation system. We have developed separate and distinct systems for insurance providers and brokers. When evaluating them, we focused on the customer's needs. We paid particular interest to convenience, financial ratings (from AM Best), customer service, types of policies offered, and the overall experience as a policyholder for a specific broker or provider.
Frequently Asked Questions (FAQs)
Professional liability insurance is a type of liability insurance focused on the services your business offers. It provides financial assistance and protects your company assets when someone claims financial or physical harm as a result of your advice or service or allegations of breaking a contract. It is different from general liability insurance, which focuses on property damage or bodily injury someone can experience as a result of your business operations.
---
No. Professional liability is sometimes referred to as E&O, or errors & omissions, insurance. These are all different names for the same type of insurance. The name E&O insurance captures what professional liability insurance covers: errors or omissions made by your company during the course of work.
---
Professional liability insurance costs depend on a number of factors, including the business, risk, revenue, and claims history. The quotes we received ranged from $1,000 to over $1,600 annually for a design firm policy.
---
A retroactive date is a date at which coverage begins. You can select one that may actually precede the date you are shopping for coverage. States have a statute of limitation to file a claim, and so an incident can happen and you may not receive notice of it for a year or more. Insurers use a retroactive date to establish a clear coverage period for your business.
---
Bottom Line
Professional liability insurance is an important part of any business in the service sector. Making sure you have the right coverage from the best provider frees up mental space to help you focus on your business. Simply Business is the best overall broker for professional liability and can help you save money by comparing quotes. Get a free, no-obligation quote in 10 minutes or less today.
---
User review references:
1Trustpilot | Simply Business
2Trustpilot | Hiscox