Professional liability insurance protects service providers from claims stating that work wasn't done to professional standards and resulted in a financial loss or bodily injury. Professional liability insurance should be purchased specifically to cover industry-related risks. We reviewed more than 25 of the top liability insurance providers and narrowed it down to our six best.
Best Professional Liability Insurance Providers 2019
| Professional Liability Insurance Provider | Best For |
| --- | --- |
| CNA | (Best Overall) Small- to mid-sized businesses providing services directly to consumers. |
| The Hartford | Attorneys, law firms, and anyone in the legal profession. |
| | Health and beauty professionals who may have physical contact with clients. |
| The Doctors Company | Medical malpractice for doctors, nurses, specialists, and diagnostic companies. |
| AIG | Real estate professionals and those representing the real estate services industry. |
| CoverWallet | Residential home service providers and contractors working on clients' property. |
What Professional Liability Insurance Is
Professional liability insurance, also called errors and omissions insurance, covers small business owners for claims charging that services were not provided per contract terms or according to professional standards. Professional liability insurance pays for any settlements as well as legal defense when being accused of making mistakes, giving bad advice, negligence, or not fulfilling contract terms.
Professional liability insurance covers various unintentional acts, including:
Misrepresentation: Not delivering products or services as promised or contracted, such as taking payment and starting the process of replumbing a home but not completing the job.
Giving incorrect advice: Making statements that lead to financial or bodily harm, such as advising a physical training client to take supplements they end up having an allergic reaction to.
Violation of good faith: Failing to communicate with clients with full and factual information to make decisions, such as not telling a retirement plan client that stocks can go down.
Copyright infringement: Adds protection to general liability coverage should written material, logos, trademarks, or software code be found to violate copyright and trademark laws.
Defamation: Extended coverage from general liability policies for accusations of written (libel) and spoken (slander) defamation, such as if you state that a competitor's product claims are erroneous and false.
Professional liability is different than general liability for a business because it protects the work and reputation of a professional service provider. General liability covers third-party accidents that happen simply by opening the doors. Someone can slip and fall, get hurt, and make a claim against general liability. Errors and omissions (E&O) covers the work being done.
Professional liability protects a small business owner from honest mistakes as well as frivolous lawsuits that consumers make. Even a claim made with no legal basis still needs to go to court to be defended against. Court costs can be lengthy and costly, devastating a business.
Professional Liability Claim Example
Let's say a real estate agent shows a young married couple five homes that meet the home purchasing budget that the mortgage lender approves them for. The couple chooses a property and the agent proceeds to provide all the disclosures and neighborhood information available to the couple during the closing process. A week after moving into their new home, a burglary occurs.
The couple sues the real estate agent for not disclosing that the neighborhood was riddled with crime. The real estate agent has ample documentation showing his conversations, disclosures, and added neighborhood information he provided the couple. The lawsuit is frivolous but still needs to be addressed with legal costs covered. This is what the professional liability policy does.
What Professional Liability Insurance Does Not Cover
While professional liability insurance covers accidental negligence, it does not cover intentional acts of omission, negligence, or fraud. Knowingly doing something wrong disqualifies claims, as does internal litigation from co-workers. Claims already made are not covered under a new policy, but there is the ability to have coverage for claims before professional liability was purchased with a claims made policy.
Claims Made Policy vs Per Occurrence
Professional liability insurance can be set up in one of two ways: as a claims made policy or as a per occurrence policy. Claims made coverage allows you to start the policy but elect a retroactive date to cover any period before the policy starts where liability exists. Per occurrence policies cover only the claims made for acts during the policy period, with no retroactive date.
Who Professional Liability Insurance Is For
Any business that provides services or professional advice to consumers or other businesses needs professional liability insurance. E&O insurance is an absolute must for certain professions, including doctors, lawyers, financial advisers, and engineers. Not every business needs errors and omissions insurance, but service providers should consider the risk of errors and false claims.
Common industries that need errors and omissions insurance include:
A service provider in any industry should consider getting professional liability insurance to protect against work-related issues leading to client loss. It isn't just doctors and lawyers who need errors and omissions insurance; if you are contracted to provide a service, you can be accused of not delivering according to the terms and conditions. Professional liability insurance protects you.
Professional Liability Insurance Costs
Professional liability insurance costs vary per industry and the total company size based on professionals and revenues. Never purchase any insurance policy simply based on the lowest price. Instead, find a policy that meets your unique business needs. Typical professional liability insurance costs range from $420 to more than $8,000 annually.
Typical Professional Liability Insurance Cost Examples
| Service Provider Type | Annual Cost Starts At |
| --- | --- |
| Tax Prep | $650 |
| Accounting | $500 |
| Real Estate Agents | $2,000 |
| Attorney | $2,000 |
| Family Doctor | $8,000 |
| Personal Trainer | $420 |
| Tutor | $540 |
| HVAC Tech | $750 |
These costs are estimates based on $1 million in policy coverage limits for professional liability for a sole practitioner or independent contractor with less than $300,000 in annual revenues.
How We Evaluated Professional Liability Insurance Providers
To rank the best professional liability insurance providers, we evaluated a number of factors, including financial strength, customer satisfaction, and convenience of multiple business policies. We also evaluated providers based on their appetite to insure specific types of professional liability insurance based on industries such as medical and legal professions.
The criteria we used to evaluate the best professional liability insurance companies include:
Financial strength: Companies with a history of financial solvency as rated by the four major insurance credit rating companies.
Underwriting process: Simplified procedures to help expedite the application and underwriting process for small business owners to get the right coverage quickly.
Other insurance policies: The capability to offer other small business insurance needs, making it convenient for business owners to get all coverage in one place and minimizing the potential for gaps in coverage.
What they lack: Identifying nuances in how business is conducted or what lines of insurance they don't offer can influence a purchase
Customer reviews: Users' experience when it comes to buying insurance, having accounts serviced, and ultimate claims satisfaction.
In reviewing all criteria for many of the small and large professional liability insurance carriers, CNA stands out as the overall best. It has the right mix of strength, service, and overall policy inclusions needed by small business owners for all errors and omissions coverage needs.
Our list of the six best professional liability insurance companies includes:
CNA: Best Overall Professional Liability Insurance Company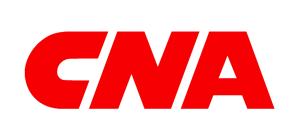 CNA receives the best overall professional liability insurance provider because of its financial strength and extensive appetite for service industry small business policies. CNA is an international insurance carrier with local branch staff to serve a local small business owner right in his own community, giving it the edge of both size and service.
CNA Financial Strength
*NR = Not Rated
CNA continues to grow financially through innovative risk control specialists who reduce overall claims, appropriate product pricing, and cost control throughout the company. The result is a company with $318 million in 2018 core revenue that continues to seek opportunities for product expansion and insurance policy innovation.
CNA Unique Benefits
CNA is uniquely positioned to help industry service providers with their professional liability insurance needs. CNA has the strength and experience to provide policyholders with the confidence to properly cover risks. It was the first to be awarded the UL Recognized Risk Engineer professional designation, leading the way for its risk specialists and underwriters to help small business owners with evaluating risk and creating solutions beyond buying the insurance policy.
CNA Other Commercial Insurance
CNA is a full-service insurance carrier that offers personal and commercial lines of insurance. Small business owners benefit from an international insurance carrier that works like a small community agency, offering general liability, workers' compensation, employment practices liability insurance (EPLI), and key man insurance.
What CNA Is Missing
Because CNA takes a very hands-on approach to underwriting, it doesn't have a quick and easy online quote process. Busy small business owners who want to shop for quotes quickly will not be able to get a quick ballpark figure from CNA. The rationale from CNA is that finalized quotes need proper underwriting that just can't happen online.
CNA Customer Reviews
For as large as CNA is, there are relatively few reviews of it online. The online reviews mainly revolve around complaints over claims issues, which isn't uncommon for companies of this size. Most larger companies work with CNA because of their ability to target specific risks effectively. To ensure a smooth claims process, spend the time to understand policies and company risk ahead of time.
How to Apply With CNA
CNA believes that you can only protect a small business properly by having boots on the ground near the small business. Its online portal helps you find a local agent who understand both your industry and your community. This presence provides insights into the real risks your company faces and helps the small business owner finalize the correct coverage, taking the guesswork out of buying professional liability insurance.
The Hartford: Best Professional Liability Insurance for Lawyers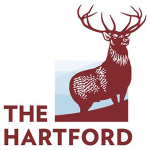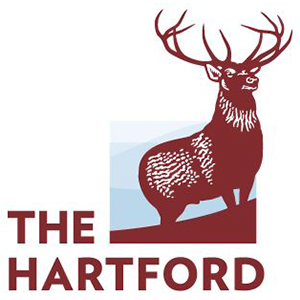 The Hartford is a small business insurance innovator that always digs deep into industry trends and needs to develop policy inclusions that naturally make sense. Unlike other insurance carriers that require riders for extra fees, The Hartford builds policies based on consumer need. When it comes to lawyer's errors and omissions policies, The Hartford has two standard designs: one for law firms with fewer than 20 attorneys and one for larger firms.
The Hartford Financial Strength
The Hartford consistently receives top financial credit scores from insurance credit reporting agencies. This insurance carrier underwrites policies based on its own risk tolerance, guided by years of specific industry loss mitigation and experience. The Hartford knows the types of small businesses it can insure effectively, and its financial strength is reflective of its diligent underwriting standards.
The Hartford Unique Benefits
The Hartford is unique when it comes to lawyers' professional liability insurance in that it assigns a licensed attorney to adjust any claims. The attorney has both private practice and insurance experience to dig through the details of claims to protect the interest and reputation of client law firms.
The Hartford Other Commercial Insurance
The Hartford offers all lines of commercial insurance, including general liability, business owner's policies, business property, and business interruption insurance. Small business owners can get all insurance needs taken care of with one insurance carrier, making it convenient to purchase and maintain policies.
What The Hartford Is Missing
The Hartford does a great job with presenting what small business owners need in the legal industry and all other industries when it comes to professional liability. However, you won't be able to get a quick quote through their online portal for professional liability like you would for other policies, such as their comprehensive business owner's policy (BOP) to cover general liability and business property.
The Hartford Customer Reviews
Most of the online reviews for The Hartford have to do with personal lines of insurance, such as home and auto. The Hartford has great reviews from vulnerable consumers and with AARP members who get discounts for membership. J.D. Power and Associates ranked The Hartford number two in overall customer satisfaction, tied with Chubb in a 2019 report.
How to Apply With The Hartford
The Hartford's underwriting process for professional liability starts with getting an application from small business owners capturing the basics of the company. The online application takes a few minutes and is followed by a phone consultation to fully understand the scope of the small business risk. Small business owners getting multiple lines of insurance with The Hartford only need to complete the company application once.
Hiscox: Best Professional Liability for Health & Beauty Businesses


Hiscox is a small business insurance specialist offering competitively priced policies designed for small- to mid-sized businesses. Hiscox is best known for addressing the insurance needs of independent contractors and microbusinesses. When it comes to professional liability insurance, Hiscox is the best choice for service providers who work on the human body, such as beauticians, physical trainers, and massage therapists.
Hiscox Financial Strength
NR* = No rating available
Compared to other small business insurance giants Hiscox is considered a young carrier. By focusing on its niche and pricing policies that meet appropriate risk criteria, Hiscox has quickly elevated itself to a financially sound insurance carrier capable of handling large claims across catastrophic scenarios. Hiscox doesn't try to compete with behemoths, allowing it to grow within its niche market prudently.
Hiscox Unique Benefits
Hiscox's online platform is designed to get businesses covered quickly through one simplified process. The company's primary focus is the solopreneur who has a home-based business, providing reasonable prices. As a company grows, Hiscox is able to expand coverage as needed, making it the best choice for growing businesses.
Hiscox Other Commercial Insurance
Hiscox only offers commercial insurance and has no personal lines of auto or homeowner's insurance. Hiscox offers all small business insurance products, including general liability, umbrella, and business property insurance. While it offers all lines of insurance, its policies are best priced for smaller-sized businesses.
What Hiscox Is Missing
For a small insurance carrier, Hiscox has a pretty wide appetite for business risk, but is limited with professional liability coverage for artisan contractors. Sole proprietors and independent contractors who work on homes can get general liability, but won't be able to obtain professional liability through Hiscox.
Hiscox Customer Reviews
Hiscox gets higher than average customer reviews online. Hiscox's primary focus is helping businesses through its online portal, giving it an edge when it comes to small business solutions that are easy to obtain and use. Small business owners report a smooth process delivering on the promise to get businesses back to normal as soon as possible.
How to Apply With Hiscox
Hiscox does a significant amount of the underwriting for new professional liability policies through its online application portal. The application asks specific questions about the industry, the niche within your service industry, and the contractual safeguards used to set client expectations. Hiscox's application can be completed within five minutes online, making it quick to shop for professional liability insurance.
The Doctors Company: Best Professional Liability Insurance for Medical Providers


The Doctors Company is the largest physician-owned insurance provider in the nation, specializing in malpractice insurance and other medical practice liability insurance. The Doctors Company has unique insight regarding the liability risks and coverage needs for physicians, surgeons, and medical support providers. A company insuring doctors run by doctors makes it the best choice for malpractice insurance.
The Doctors Company Financial Strength
*NR = Not Rated
The Doctors Company is a true industry insurance specialist, catering only to those practicing medicine. It is considered a mutual insurance company where the policyholders are the owners of the insurance company. It has more than $4.5 billion in assets with more than $2 billion in member surplus, maintaining excellent cash reserves.
The Doctors Company Unique Benefits
Insurance for doctors by doctors is what makes The Doctors Company unique. It isn't just that the doctors understand the risks each faces when practicing medicine, they're also developing the right defense strategies against claims that increase costs for everyone. The Doctors Company sets itself apart as a leader for managing professional risk and aggressively defending policyholders.
The Doctors Company Other Commercial Insurance
The Doctors Company writes commercial insurance for doctors, surgeons, nurses, and medical facilities focusing on liability needs. Policyholders can obtain malpractice, employment practices liability insurance, workers' compensation, and general liability at The Doctors Company.
What The Doctors Company Is Missing
The Doctors Company does not have a commercial property insurance policy at this time. It focuses on the highly litigious nature of medical office liability claims, and passes the baton on property risk to other carriers that can write it more effectively for less premium.
The Doctors Company Customer Reviews
There are only a few online reviews for The Doctors Company. With 82,000 member policyholders, the company touts customer satisfaction with defending doctors in the courtroom. Complaints revolve around this double-edged sword, where the doctors are pleased with the defense and the claimants are displeased with the resulting claim denial.
How to Apply With The Doctors Company
Getting a quote with The Doctors Company starts with a 30-second online questionnaire that is used to locate an agent licensed in your state. Doctors are contacted directly to complete an application that includes a business profile, claim history, and employee overview.
AIG: Best Professional Liability Insurance for Real Estate Professionals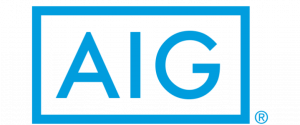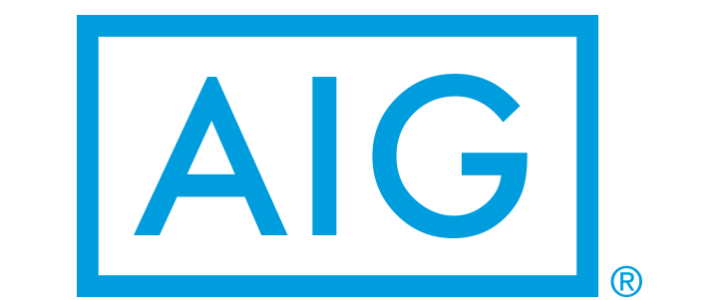 AIG is the world's largest insurer capable of handling catastrophic claims affecting consumers and businesses. This insurance carrier is a great choice for real estate professionals, investors, and companies serving these groups because of the dedicated team helping underwrite policies correctly and dealing with claims based on a real estate professional's expectations.
AIG Financial Strength
AIG is nationally recognized for its size and strength as an insurance carrier, and it is able to provide a local touch to small business owners' needs with a network of agents, underwriters, and claims adjusters. Unlike many national carriers that only have sales agents around the country, AIG puts specialists on the ground to make sure it is properly addressing the needs of small business owners.
AIG Unique Benefits
Small business owners buy insurance to protect against loss, and are able to understand the true value of an AIG professional liability policy because of the unique online claims portal. It provides more than just a place to notify the company of the claim, and alerts small business owners with notices from adjusters and other stakeholders in the claim.
AIG Other Commercial Insurance
AIG works with private and public companies across the country, offering the entire gamut of commercial insurance products. This includes the most common policies, from general liability and workers' compensation to highly specialized policies such as mergers and acquisition coverage that protects the transaction and all parties.
What AIG Is Missing
Even though AIG is one of the largest providers for insurance and financial services in the nation, it does not offer professional liability insurance for lawyers and law firms. It also excludes errors and omissions coverage for debt collectors and third-party product designs.
AIG Customer Reviews
AIG has a mixed basket of reviews online regarding customer satisfaction. People who like it love the extra features AIG policies offer, while complaints generally have to do with policy cancellation issues on life insurance and retirement benefits, not indicative of the thousands of small business policies and claims managed by AIG daily.
How to Apply With AIG
AIG works with small business owners through its network of appointed agents and brokers. To get an AIG professional liability insurance policy, you will need to complete the application with a local agent licensed in the state where you reside and go through the underwriting process. This may not always be as convenient as going online, but is the most effective way for AIG to fully understand how your business operates and the risks associated with it.
CoverWallet: Best Professional Liability Insurance for Home Service Providers


CoverWallet is an award-winning broker that uses proprietary technology to walk clients through the application process and shop prices among the best carriers. CoverWallet's carriers have a wide appetite, but will best service home service providers who may have problems finding professional liability insurance elsewhere. These include house cleaners, plumbers, solar installation companies, and general contractors.
CoverWallet Financial Strength
CoverWallet is an online broker and thus doesn't have credit ratings from the insurance ratings companies like the other carriers. Since CoverWallet works with top-rated carriers, there shouldn't be a lot of concern about the quality of the companies being quoted for professional liability insurance. However, it is always wise to check the credit rating of an insurance company if you are unfamiliar with them.
CoverWallet Unique Benefits
CoverWallet wins with its online platform that is recognized in the insurance industry as a true innovator for insurance solutions. Company leadership understands that insurance is confusing for anyone not in the industry, and has taken the time and technology to make things understandable for small business owners.
CoverWallet Other Commercial Insurance
CoverWallet is able to quote policies among the top carriers, giving it access to all lines of insurance for all types of industries. Depending on what makes sense for the small business owner, CoverWallet can keep policies bundled with one carrier or price them out among various carriers to get specific policy needs met.
What CoverWallet Is Missing
Because CoverWallet is a broker, you may not always get the customer service directly from who you purchased the insurance from. This could lead to frustration as you try to service policy items or claims. Understanding the relationship between broker and insurance carriers helps set the right expectations to avoid problems.
CoverWallet Customer Reviews
CoverWallet gets high marks in online reviews from customers who appreciate how easy it is to get their business insurance needs taken care of. Consumers like the speed of service and the pleasant representatives when they do have interactions via the telephone or live chat.
How to Apply With CoverWallet
CoverWallet is known for simplicity of its online application process. It walks small business owners through the steps presented in layman's terms so business owners don't get confused about what is being asked. It takes about five minutes to go through the application for professional liability insurance and get a quote when you are done. From there, you can elect to bind coverage or speak with a representative to get other questions answered.
Bottom Line
No one is perfect, and even the most professional services providers make mistakes. Professional liability insurance exists to protect you for actual professional errors as well as frivolous claims from unhappy customers. Professional liability policies pay the claim settlement and any legal costs used to defend your name and your company's brand.
When it comes to professional liability insurance, you want to find a provider that understands not just risk, but the specific risks of your industry. Companies like CoverWallet will shop major carriers with specialists in your industry to make sure you are not just insured, but understood. It's fast and easy to get the right quote for all your business needs.