8 Best Professional Liability Insurance Companies in 2022
Professional liability insurance protects businesses from claims of negligence or malpractice related to a service that resulted in a loss to the customer or client. Sometimes called errors & omissions (E&O) coverage, these policies are customized to the specific industry that the business operates in. We reviewed the best professional liability insurance companies on the market and narrowed our list down to our top eight picks:
CNA: Best Overall Professional Liability Insurance Company

CNA is a strong all-around carrier that provides tremendous feature options for professional liability, both as a standalone policy or packaged with other coverages. Much of what makes it our pick for the top professional liability insurance company is its range of industry capabilities that include accountants, architects, dentists, lawyers, consultants, real estate agents, and nurses and nursing agencies which tend to be considered higher risk for professional liability.
PROS

CONS

Standalone and bundled policies with lots of endorsement customizations available for professional liability coverage
No online quoting or customer support; must contact an agent for assistance
Coverage limits up to $5 million for many professions and some up to $10 million
Not all claims can be reported online, certain policies require email or fax
Broad definition of "professional or technology service" and "insured person"
Certain professional and malpractice liability policies aren't available in every state
Online features include bill payments and risk-management resources
A (Excellent) financial ratings, according to A.M. Best
Coverage Highlights
In terms of the specific attributes of CNA's professional liability coverage, there are a few key highlights to note:
Worldwide coverage
Insured person includes current and former directors, officers, partners, employees—full-time, part-time, temporary, and seasonal—and independent contractors
Broad definition of professional and technology services for more than 50 areas of practice
No "hammer" clause—insurers must respect the insured's decision and defend them if they don't wish to settle a claim
Coverage for proprietary claims like trademark or copyright infringement and media-related claims like defamation and misappropriation
Preclaim assistance—paying for investigations into reported potential claims
Options for defense costs inside and outside the limits
Coverage for accusations of intentional wrongdoing until final adjudication
Additionally, for those who plan to purchase a business owners policy (BOP) through CNA, certain industries have the option to add professional liability coverage as an endorsement.
Additional Commercial Insurance Policies
Because of the scale in which CNA operates and its current market position in the insurance industry, it can provide businesses with many other coverage options in addition to professional liability insurance. Some of these lines of coverage include:
Commercial property
General liability and product liability
BOP
Commercial auto
Cyber liability
Equipment breakdown
Inland marine
Surety bonds
Umbrella and excess liability
Management liability
Workers' compensation
Warranty and alternative risk coverage
The Hartford: Best for Technology Businesses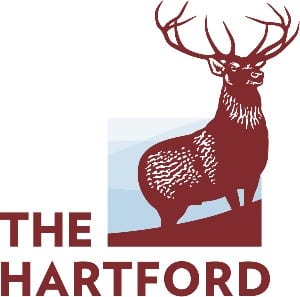 The Hartford is a terrific carrier for small businesses that can write a large range of coverages, including monoline workers' compensation—a relatively rare type of insurance that's offered as a standalone policy. While this company can do professional liability for plenty of professional service firms, the supplemental coverages, limits, and policy features specific to information technology (IT) businesses make it our top technology E&O insurance provider.
PROS

CONS

Standalone policies and professional liability endorsements available
No online chat assistance
Coverage limits up to $5 million for many professions, up to $10 million for IT
Certain professional liability coverage isn't available in all states
Coverage for prior acts, such as claims for events prior to policy start date, included
Claim reporting only available through fax and email for certain policies
Online features include bill payment, claims reporting, policy management, and quoting
A.M. Best A+ (Superior) rating
Get a Quote
Call for Quote: 888-219-3051
Coverage Highlights
While The Hartford offers professional liability coverage for a range of specialized professions, including accountants, engineers, and lawyers, it's best for professionals and businesses in the technology industry, such as software and website developers, tech consultants, IT management firms, hardware manufacturers, and communications service firms. The main coverage highlights for standalone or packaged policies include:
Coverage limits of up to $10 million and deductibles up to $25,000
Extended reporting periods to minimize coverage gaps
Prior acts coverage for events occurring before the policy start date and at a retroactive date
Broad coverage includes malicious acts by employees
Supplemental cyber liability, data breach, and media liability coverage
Coverage for disciplinary proceedings and subpoena assistance
Reimbursements to clients for lost income and nonlegal expenses that they incur in defense of a claim
No exclusions for contractual liability, breach of warranties, or failure to perform claims
Additional Commercial Insurance Policies
As one of the largest commercial insurance providers of small to enterprise businesses, The Hartford can also help companies with other insurance needs, including:
Commercial property
General liability
BOPs
Commercial auto
Commercial flood
Home-based business insurance
Inland marine
Surety and fidelity bonds
Commercial umbrella
Management liability
Workers' compensation
Travelers: Best for Financial Businesses

Travelers, though well-known for its home and auto coverages for individuals, is a strong player in the commercial insurance market. Its sweet spot is financial businesses, such as banks, mutual funds, financial advisers and, coincidentally, other insurance companies offering specialty packages and dedicated risk management resources. It's well-known for its low-cost crime coverages and capability to write nearly all types of commercial policies, including professional liability.
PROS

CONS

Standalone policies and professional liability endorsements available
No online quoting or assistance; must contact agent
Specialty insurance packages for financial businesses and has dedicated risk management resources
Certain financial businesses such as mortgage companies are ineligible
Online bill payment, claims reporting, claims tracking, and policy management available
Not every state can procure coverage for certain policies
A.M. Best A++ (Superior) rating
Coverage Highlights
While Travelers can write professional liability coverage for plenty of industries, it has dedicated packages for asset management, insurance, and financial institution businesses. The most notable coverage highlights for these include:
Defense costs outside of coverage limits
Broad or extended definitions of covered claims within financial, trust, and lending services
Worldwide coverage available
Extended coverage for the firm, directors, officers, and employees
Security breach expenses covered
Nonmonetary relief claims
Crisis event costs like public relations (PR) expenses
Preclaim investigation costs
Travelers also provides a lot of risk-management resources in the industry of financial services, such as an Employee Retirement Income Security Act of 1974 (ERISA) helpline, SelectOne+ seminar for insurance companies, and precyber breach online hubs for managing cybersecurity.
Additional Commercial Insurance Policies
Travelers can be a great one-stop shop for business and individual insurance needs. On the commercial side, it can write standard and specialized coverages for numerous industries. These coverages include:
Commercial auto and trucking
Cyber insurance
Management liability
Commercial property
BOP
Surety bonds
Workers' compensation
Commercial crime
Hiscox: Best for E&O Policy Customization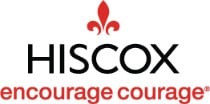 Hiscox is by far the best insurance company when it comes to tailoring a professional liability policy to your unique needs. Most companies create one-size-fits-all products to handle what they believe are the best covered perils and supplemental coverages required for a given profession—minimizing customization capabilities. However, Hiscox will write E&O policies for numerous industries, letting them alter coverage to their unique risks.
PROS

CONS

Tailored coverage ranging from $250,000–$2,000,000 limits, various deductible options, and coverage features
Defense within limits coverage
Insured person includes full-time and temporary employees and independent contractors
Certain exclusions sometimes covered by other carriers aren't covered by Hiscox, including fraudulent acts or false advertising
Online quotes, chat, policy management, and claims reporting available
Narrow definitions of the services that will be covered
Will write hard-to-place professions, such as healthcare, therapy, or contractor businesses
A.M. Best A (Excellent) rating
Coverage Highlights
Because of the range of industries covered (more than 180) and the amount of policy customization available, the coverage highlights will vary heavily depending on the business and its risk priorities. Some of the general highlights of its professional liability policies, however, include:
Very simple online quoting process
Premiums start at $270 per year with plenty of payment options
Deductible options from $0 to $10,000
Optional extended reporting period endorsement and retroactive dates available
Short-term liability coverage options
Coverage extends to independent contractors
Additional Commercial Insurance Policies
Hiscox primarily specializes in small businesses rather than a certain industry or vertical. It can write all types of standard small business coverages, such as:
General liability
BOP
Workers' compensation
Umbrella insurance
It offers specialty coverages, including management liability and cyber insurance, in addition to professional liability and malpractice coverages.
AIG: Best for Media Businesses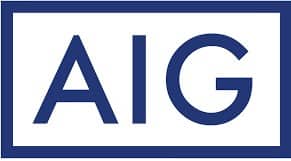 AIG is one of the largest providers of individual and business insurance in the world. It can write property and casualty coverages and benefits-type coverage—like health, accident, and life insurance. In the scope of professional liability insurance, it is, without question, the best for media businesses because of the specialized coverage features it offers.
PROS

CONS

Specialty coverage features specifically for media businesses
No online quoting or live chat support available
Available on a claims-made or occurrence basis
Not as friendly for small businesses as it doesn't offer BOP
Online claims reporting, billing management, and risk-management resources available
A.M. Best A (Excellent) rating
Coverage Highlights
While AIG has professional liability insurance designed for several industries, its media insurance product includes several highlights and options that should be interesting to content developers, publishers, and broadcasters. Some of these features include:
Open-perils coverage: Provides broader coverage than policies written on a named-perils basis, which only cover events specifically listed on the policy
Media coverage: Responds to claims for all media distributed by the insured and doesn't require a list of covered media on the policy
Availability of claims-made or occurrence coverage: Claims-made policies respond regardless of when the act triggering coverage happens; occurrence policies cover acts that occur when the policy is in force.
Amended dishonest conduct exclusion: Allows for coverage for first amendment protection
Advertising coverage: Covers claims arising from the insured's advertising materials
Expanded damages: Covers punitive, exemplary, and multiple-claim damages
Broadened insured definition: Includes coverage for subsidiaries of the insured and additional insureds as required by contracts
Additional Commercial Insurance Policies
AIG's size and longevity enable it to write all lines of insurance for individuals and businesses. This includes:
Property
General liability
Workers' compensation
Life, health, and other benefits-related insurance
As pointed out in the drawbacks section, however, its main limitation is that it cannot write a BOP.
The Doctors Company: Best for Medical Malpractice Coverage

Medical malpractice insurance is typically difficult to shop for because many carriers are wary due to the potential severity of a medical E&O claim. The Doctors Company is an A-rated, physician-owned malpractice insurance company that specializes in all coverages that a healthcare provider might need, including professional liability. Additionally, online risk-management resources are available for assessing risk and educating on patient safety.
PROS

CONS

Physician-owned medical malpractice and professional liability insurer
Online application doesn't return quotes
Lots of online risk-management resources specific to healthcare services businesses
Online claims reporting is limited to submitting a web form to a claims rep
Also has E&O options for miscellaneous healthcare services not typically covered in a medical malpractice policy
No online live chat assistance
One-stop shop for all lines of insurance a medical provider will need
Only useful for medical professionals and healthcare businesses
Coverage Highlights
The Doctors Company offers medical malpractice insurance for physicians, surgeons, hospital doctors, dentists, and providers who utilize telehealth. There's also miscellaneous E&O coverage for healthcare businesses exposed to risks not typically covered in a traditional medical malpractice policy. Some of the main coverage highlights include:
Free "tail" coverage to protect policyholders after they retire
MediGuard coverage, which covers claims brought up by Medicare, Medicaid, licensing boards, credentialing reviews, and federal agencies
Cyber liability protection included in package
Additional Commercial Insurance Policies
Because of the coverage specialization focusing just on healthcare professionals, it also offers commercial products that they would need, such as:
Management liability
Health and disability
Commercial property
General liability
Workers' compensation
The Hanover Insurance Group: Best for Miscellaneous and Hard-to-Classify Businesses

Hanover Insurance is a large player in the world of small business insurance. It offers plenty of online risk-management resources and limitless commercial policies it can write, including professional liability coverage. It stands out for the personal, business, and professional service businesses that are hard to classify but still need coverage for E&O claims.
PROS

CONS

More than 40 miscellaneous business categories for professional liability insurance
No online quoting and must contact an agent for assistance
Strong online capabilities for risk-management resources and filing claims
Inconsistent financial ratings through the years
Many policies include an array of supplemental coverages, such as crisis event expense, reputation protection, and subpoena assistance
A+ (excellent) AM Best rating
Coverage Highlights
Hanover Insurance offers professional liability coverage for some of those less-common businesses, such as arbitrators, claims adjusters, event planners, lobbyists, payroll services, and private investigators. Some of its main E&O coverage highlights include:
Option for retroactive date in policy
Supplemental coverages for disciplinary proceedings, subpoena assistance, crisis event expense, reputation protection, and withheld client fee assistance
Options for claims inside or outside of the limit
Additional Commercial Insurance Policies
Hanover can also help your small business with other commercial products, including:
Commercial auto
BOP
Cyber insurance
General liability
Inland marine
Commercial property
Umbrella insurance
Workers' compensation
It can also write a variety of contract and commercial surety bonds and individual home and auto policies.
CoverWallet: Best Broker Option for Comparing Multiple Professional Liability Companies

While not technically an insurance carrier, CoverWallet is an award-winning broker that uses proprietary technology to walk clients through the application process and shop prices among the best carriers. Because CoverWallet works with multiple carriers, it's an excellent alternative for those who might struggle to navigate the professional liability market. CoverWallet is also our pick for the top overall insurance broker for its carrier partners, ease of use, and expert assistance.
PROS

CONS

Online quotes available within minutes of applying
Representing multiple carriers creates different claims and policy management processes for each carrier
Application often results in multiple offers from a variety of carriers
Additional fees may apply
Online tools for policy and claims management and live chat support
No clear, standout E&O policy features because the policies are written by different carriers
Coverage Highlights
Because it's technically a broker, the coverage features for CoverWallet will depend on the carrier that you receive quotes and purchase professional liability coverage from. This platform does sell for CNA and Hiscox, two companies that made our list, and other insurance providers that have a place in the professional liability market like Chubb and Liberty Mutual.
Additional Commercial Insurance Policies
CoverWallet is only restricted by the policies that the carriers it represents can underwrite. With that said, it can help businesses procure essentially any line of standard and specialty insurance coverage through its best-in-class carriers that include Employers, Berkshire Hathaway Guard, Progressive, and Markel.
How We Evaluated E&O Insurance Companies
The criteria we used to evaluate the best professional liability insurance companies include:
Financial strength: You want to pick a financially sound insurance provider that can pay claims if they occur, so we looked at ratings from A.M. Best, the credit rating agency focused on the insurance industry.
Coverage features and options: Professional liability policies can contain many different coverage aspects, such as claims-made vs occurrence, worldwide coverage, or whether defense costs are inside or outside the limit. We looked at the company's ability to provide these coverage features and the degree to which it lets you customize your policy.
Additional online services: We also evaluated the company's ability to provide additional insurance services through their websites, such as claims management tools, online risk-management resources, or easy communication access with a rep through live chat.
Other insurance policies: Offering other insurance policies that a small business might need allows them to keep everything centralized with one carrier for billing and policy management. Therefore, we looked at the carriers' capabilities for writing other lines of insurance in addition to the professional liability.
How To Compare Professional Liability Insurance Policies
Like other coverages, professional liability insurance policies are complicated and come with other comparable attributes aside from the premium or coverage limits. When shopping around for your insurance, we recommend getting multiple quote options and evaluating each carrier based on the following criteria:
Premiums: A key factor in evaluating a policy is the price that you will pay monthly for the coverage. Premium rates are fairly consistent amongst carriers based on your revenue and risk factors but can be altered by increasing your deductible, lowering limits, or not selecting supplemental coverages found within the policies.
Deductible: Selecting a higher deductible typically results in a lower premium, but it also means you pay more in the result of a claim. You need to make sure you budget enough in cash reserves to cover the deductible in the event of a negligence claim against your business.
Policy form: Liability policies can be written on a claims-made or occurrence basis. Occurrence policies usually cost more because they cover incidents that occur during the policy term regardless of when a claim is filed. Claims-made only covers you for claims that occur and are reported during the policy period and through the extended reporting period.
Coverage limits & supplemental coverages: E&O policies have two coverage limits: the aggregate is the total your insurer pays for the policy term, and the per occurrence is the amount it pays for each claim. Lowering either limit generally reduces your premium, but it can also mean you reach your limit quickly. Some carriers also will put small supplemental coverage limits in certain professional liability policies such as data security or media liability for specific industries.
"Duty to defend" language: When a professional liability policy has "duty to defend" language, the insurer must pay for the insured's defense up to the policy limits even if coverage for the claim is in doubt.
While there are a lot of parts to consider, comparing policy features and pricing is essential to selecting the best E&O insurance companies for your business. This is why it's always a good idea to work with an insurance agent, broker, or other professional who can help you understand the coverage and navigate the marketplace.
---
Bottom Line
Professional liability coverage will protect you financially from the costs associated with a claim that you were negligent in a service you provided. This includes legal costs, damages, and settlement costs. Although there are infinite professional liability insurance companies available, each one will vary in its financial strength, coverage features, industry specialties, and additional services—making it important to understand your options and how they differ.