8 Best Real Estate Lead Generation Companies 2023
Generating leads is the foundation of a successful real estate business. The best real estate lead generation companies include features for generating, attracting, nurturing, and advertising to eligible homebuyer, renter, and seller leads. We identified the eight best real estate lead generation companies based on price, lead generation, marketing functionalities, ease of use, and customer support.
Based on our criteria, here are the best lead generation companies for real estate agents and brokers:
Best Real Estate Lead Generation Companies At a Glance
Lead Generation Websites

Starting Monthly Price

Free Trial

Offers Exclusive Leads

Marketing Assistance

Customer Support

$14 per user

15 days

✕

✓

Phone, email, and concierge

$79

30 days

✕

✓

with fee

Phone, email, and concierge

Depending on the ZIP code; approx. $20–$60 per lead

✕

✓

✓

with fee

Phone, email, and concierge

$0; paid plans start at $50

✕

✕

✓

Phone, email, and concierge

$139

✕

✓

✓

Phone and email

$900

✕

✓

✓

with fee

Phone, email, and concierge

$69 per user

14 days

✕

✓

Phone, email, and concierge

$400

✕

✕

✓

Phone, email, and concierge
To help determine which lead generation company is best for you, take this quiz:
Which lead generation website is right for you?
Zoho CRM: Best Lead Generation for Multichannel Communication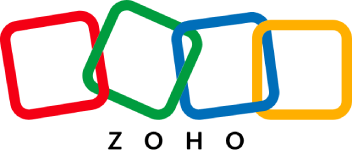 Pros
Easy to navigate
More than 800 seamless integrations
Email and short message service (SMS) marketing available
Cons
Not real estate-specific
Does not offer white label solutions
Does not include print marketing solutions
Zoho CRM Monthly Pricing (Per User):
Standard: $14
Professional: $23
Enterprise: $40
Ultimate: $52
CRM Plus: $57
CRM Flex: $14
Free trial: 15 days
Our Expert Opinion on Zoho CRM
Zoho CRM is a robust marketing tool and client relationship management (CRM) system with a wide range of functionality at affordable monthly rates. It includes features needed for every real estate agent lead generation plan, such as omnichannel communications, automated email marketing campaigns, and various third-party integrations. In addition, it provides productivity and process management tools for teams and brokerages to keep track of all active deals.
The distinguishing feature of Zoho CRM is its ability to integrate with social media and other multi-channel communication. You can connect multiple profiles to your Zoho dashboard, view all client communications, and set automated rules for engaging with your audience. However, Zoho could be improved by offering real estate-specific tools, such as connecting to your local multiple listing service (MLS) or providing easy-to-use internet data exchange (IDX) websites.
Highly customizable: Zoho CRM provides the highest number of customization options for real estate lead generation companies; it has easy-to-change layouts, components, and views, and you can even design your own CRM in the Canvas Design Studio
Team collaboration tools: Process management rules, team feeds, internal chats, notes, and tags
Multichannel marketing: Extensive tools for communicating with leads and clients through social media, email, phone, live chat, and web portals
Lead management: Identify leads from a variety of sources, measure ongoing return on investment (ROI), track engagement, and easily nurture leads through multiple channels to maximize conversions
---
Zoho CRM has a customer review rating of 4.3 out of 5. One user says Zoho is a great choice for his small firm because it is easy to use and deploy, and the admins appreciate the point-and-click nature of the automation and workflows. Other feedback mentions that the platform is accessible from anywhere, including cell phones, making it accessible remotely. Furthermore, some say it is a good tool for password management for various clients and campaigns.
However, some users said that programming language for custom functions was frustrating, and the document merge function lacked fonts and sometimes merged the wrong characters. Another user reported integration limitations and app issues (buggy). Additionally, some users also criticized the support provided by Zoho CRM. For more accessible support, HubSpot might be a better fit.
Read more details in our extensive Zoho CRM review to decide if it fits your real estate business best.
---
Placester: Best for Content Marketing

Pros
Customizable website design and templates
Fully integrated with advanced IDX listing search
Provides email and SMS marketing
Cons
Leads are not guaranteed
Can be expensive
Built-in CRM is limited
Placester Monthly Pricing
Do It Yourself (DIY): $79
Do It For Me (DIFM): $119
DIFM Content Pro: $319
Broker Management Software: $25
Free trial: 30 days
Annual pricing discounts available
Our Expert Opinion on Placester
Placester is a company offering real estate lead services designed to create a professional IDX website easily. Websites include lead generation tools like home valuations, property searches, and content marketing features. Placester also uniquely provides a services marketplace with professionals you can hire for one-time services like setting up your website, formatting blog posts, editing videos, or ongoing blog and email writing.
This platform enables users to create unlimited landing pages and blog posts. Thus, making it the top lead generation company for real estate professionals who want to generate high-quality leads via content marketing. Its content marketing features can help you engage with your audience, increase brand awareness, and attract and capture new leads while nurturing existing clients. However, the built-in CRM of Placester has limited functionality, and it could be enhanced by incorporating more lead management features.
Real estate-specific website templates and landing pages: Customizable Placester's website templates and landing pages to match and boost your real estate brand.
IDX listing search engine: Gives buyers a more accurate and detailed insight into active properties and, thus, enables agents to generate more leads.
Built-in SEO tools: Technical websites are optimized for search engines, and the drag-and-drop website creator includes prompts to optimize your content.
Services marketplace: Browse hundreds of affordable services offered by reliable, Placester-approved marketing professionals.
---
Placester received a customer rating of 3.5 out of 5 rating. Users speak highly of Placester, noting its user-friendly interface and simple navigation, which provide ample creative possibilities. One user finds uploading content and editing the site easy, while others appreciate the comprehensive site design and color options. Additionally, the seamless integrations are a notable highlight.
However, some users report frustration with automatic renewals, stating no notice is given before they occur. Additionally, some users report difficulty editing page information, with changes sometimes taking multiple attempts to save. Finally, some users report having issues with lead generation, as the platform does not require phone numbers for clients signing up, making it difficult to reach new signups except via email. For a more efficient way to contact prospect leads, consider CINC for its automated follow-up features.
Read our comprehensive Placester review to determine whether Placester is suitable for you.
---
Zillow Premier Agent: Best Location-based Real Estate Buyer Leads

Pros
Personalized agent profile
Exclusive placements on your listings
Streamlined CRM
Cons
Lacks robust lead follow-up tools
Leads aren't necessarily qualified or exclusive
Can become expensive depending on your location
Zillow Premier Agent Pricing
Depends on the ZIP code—around $20–$60 per lead
Our Expert Opinion on Zillow Premier Agent
Zillow Premier Agent (ZPA) is a well-known platform for generating buyer leads. Since ZPA is the most-visited real estate platform, it's an ideal place for agents and brokers to connect with the most local buyer leads. Leads are automatically directed into ZPA's CRM, and automating follow-ups and maximizing conversions is relatively easy.
This platform is one of the top lead generation companies for real estate because of its high volume of traffic, leads, and ease of use. ZPA's CRM is convenient and straightforward to use. Plus, you receive priority status when you claim your properties on ZPA. You will be the first agent on the listing, which brings greater attention to your Zillow profile and helps generate buyers for your listings. However, ZPA can improve its services by providing an equally powerful solution to generate listing clients.
Agent profile: Host reviews, show past sales, show teams, and add links to social media profiles and websites.
ROI calculator: Determines whether you need to increase or decrease your spending or reevaluate your strategy completely on ZPA to improve your conversion rates.
Mobile app: Helps users keep track of their leads in real time.
Third-party integrations: Easily keep tabs and organize your leads from partners' platforms.
---
Zillow Premier Agent has a customer rating of 2.2 out of 5, with positive feedback highlighting the dashboard, which offers a comprehensive view of past sales, client messages, current leads, and reviews. They also appreciate the updated format for buyer leads, which allows for direct phone connections with potential buyers, resulting in more vetted and higher-quality leads.
However, some users report that the price is high for what they are getting, and the platform charges for renewals without prior notice. ZPA may decline to offer credit or refunds, and some users note receiving unqualified leads. It may be worth considering CINC for those seeking exclusive and high-quality leads.
---
HubSpot CRM: Most In-depth Reporting

Pros
Unlimited users and contacts
Contact and lead management
Detailed analytics and reporting
Cons
Additional marketing and sales tools can be expensive
Free CRM is limited
Leads are not guaranteed
HubSpot CRM Monthly Pricing
Free: $0
Starter: $50
Professional CRM Suite: $1,781
Enterprise CRM Suite: $5,000
Our Expert Opinion on HubSpot CRM
HubSpot CRM is one of the best real estate lead generation companies that provide a contact management platform with a variety of marketing tools for sales agents, marketers, and business owners. It's a great platform for real estate agents who want to start with a free tool that can grow with their business. HubSpot CRM connects your website and social media, making sending effective emails, tracking leads, managing tasks, and creating landing pages easy.
The standout feature of HubSpot is its in-depth reporting and marketing analytics, presented in easy-to-understand graphs and charts. This is especially helpful for agents and brokers when presenting data to potential listing clients or creating marketing materials for lead generation. HubSpot can improve its services by offering more affordable package options since prices increase sharply for professional and enterprise-level packages.
Reporting dashboard: Get details about your lead generation and marketing strategies in easy-to-understand visuals.
Landing page builder: Free landing page builder and form builders help create customized pages and pop-ups for different types of leads to maximize conversions.
Email marketing: Robust email marketing platform allows you to create highly customized emails for every lead generation strategy.
Pipeline management: Visual pipeline and deal managers to prevent any leads or clients from falling through the cracks.
---
HubSpot CRM holds a 4.4 out of 5 customer review rating. Users report improved sales team efficiency, thanks to the software's lead identification capabilities. The software seamlessly integrates with the sales process and offers a variety of filtering options to help users prioritize tasks effectively. Users also appreciate its all-in-one platform for scaling businesses.
However, some users report delays in lead info synchronization, which causes them frustration. Deals cannot be sorted alphabetically by associated companies, which some users find inconvenient. The personalization aspect of templates may not always work, necessitating manual information entry. If you want a better user experience in a customizable platform, consider Placester as an alternative.
Get more details about whether HubSpot is the right real estate generation company for you in our detailed HubSpot CRM Review.
---
Market Leader: Best for Lead Exclusivity & Full Marketing Suite

Pros
Email and SMS marketing services
Built-in lead management CRM
Lead capture forms
Cons
Lead list generation comes with a fee
Does not offer a concierge
Has limited analytics
Market Leader Pricing
Professional for Agents: $139 per month
Professional for Teams: $139 per month plus additional per-user charges
Business Suite for Brokers: $139 per month plus additional per-user charges
Our Expert Opinion on Market Leader
Market Leader is another great option when choosing a lead generation company. It aims to help agents reach their sales goals by providing various features, including automated workflow, social media integration, and customizable reports. With these features, Market Leader equips agents with the tools and resources to enhance their lead generation and cultivate meaningful client relationships.
The company stands out as a company for top lead generation for real estate agents because of its lead exclusivity and full marketing suite. Agents gain access to an extensive range of features, such as mass marketing, IDX website, lead management CRM, and marketing assistance. With these, agents can streamline their lead management process and optimize their marketing efforts and resources. However, it can improve its services by expanding customer service hours to be accessible anytime.
Network Boost: Generate leads through social media ad campaigns and connect with more consumers in your local market.
HouseValues: Get leads from a desired ZIP code sent directly to you and your CRM for easy follow-up.
Leads Direct: Market Leader's pay-per-click advertising campaigns drive consumers who search for home listings on various search engines, including Google and Bing, directly to your personal IDX website.
Industry experts: Digital advertising experts generate leads sent exclusively to you.
---
Market Leader has a customer rating of 3.3 out of 5. It has garnered praise for its efficient CRM capabilities, streamlining client relationship management through automation. Users have lauded the seamless integration of tasks into the app and dashboard, minimizing the need for extensive training. Its user-friendly interface and customizable features have been highlighted as key strengths, empowering real estate agents to navigate the system easily.
However, some users have reported challenges with lead responsiveness, experiencing instances where provided leads lack contact information or fail to engage. Contacting supervisors and customer support has proven to be a hurdle for certain users, impacting prompt issue resolution. Additionally, the absence of a free trial option has been noted as a limitation for those seeking to explore the platform's capabilities before committing. If you're looking for a trial period before committing, an alternative to consider is Placester, which offers a 30-day free trial.
---
CINC: Best for Multilocation Teams & Brokerages

Pros
Available through mobile app
Third-party integrations
All-in-one platform with tools from lead generation to closing
Cons
Does not have customizable marketing features
Long onboarding time
Integrations are limited by your plan
CINC Monthly Pricing
Solo Plan: Starting at around $900 to $1,100, along with advertising fees, for a single user.
Ramp Plan: Beginning at approximately $1,000 to $1,300, in addition to advertising fees, catering to up to four users.
Pro Plan: Commencing at roughly $1,200 to $1,500, plus advertising fees, for a user capacity of up to 49.
Select Plan: Tailored pricing available for 50 or more users.
Our Expert Opinion on CINC
CINC is a reputable company that provides one of the best lead generation for real estate agents. Real estate agents and brokerages utilize this tool to generate leads, market via websites and social media, and effectively manage their teams. Its advanced features enable users to quickly sort leads and automatically send personalized follow-ups through various communication channels.
This platform is best for multi-location teams and brokerages looking to establish organization-wide systems. Its mobile app lets team members stay updated with real-time status notifications regarding new and existing leads and manage contacts while moving. CINC can improve its services by allowing a free trial for brokerages so they can determine if the service is a good fit for their needs.
IDX website: CINC offers a conversion-optimized IDX website to help you expand your database.
Seller suite: Provides potential home sellers a personalized report that gives a comprehensive analysis of the current value of their property and a better understanding of their options.
CINC Academy: Provides users with access to articles, tips and tutorials, webinars, and live events.
---
CINC has a rating of 4.4 out of 5 from customers, receiving positive feedback for being user-friendly and easy to navigate. Users appreciate the email and text alerts and the ability to create templates for these communications. The platform makes it easy to label clients, sort them by type or category, and prioritize them. The dashboards also help users focus on important leads.
However, some users express concerns about the quality of leads based on ad spend and the lack of control over ads. Additionally, there's no ability to delete bad leads from the account. Reviewers do not recommend CINC for solo agents who lack the capacity to personally contact all leads, including those who remain unresponsive or have lost interest. If you're a solo agent, consider Zoho CRM as an alternative option.
Read how our experts feel about this lead generation company in our CINC Review.
---
Follow Up Boss: Best for All-in-one CRM With Automation Tools

Pros
24/7 access to customer support
All plans include access to unlimited contacts, lead sources, and integrations
Allows cancellation of subscription at any time
Cons
Does not offer lead list generation
No exclusive leads available
Price is a bit more expensive than other CRMs
Follow Up Boss Monthly Pricing
Grow: $69 per user
Pro: $499 for 10 users, with $49 for additional users
Platform: $1,000 for 30 users, with $20 for additional users
Free trial: 14 days
Get two months free with annual subscription
Our Expert Opinion on Follow Up Boss
Follow Up Boss is a CRM software that provides real estate lead generation services specifically tailored for real estate professionals. It organizes leads and contacts in one place and helps teams work efficiently within one system. Furthermore, it integrates with over 250 lead sources, website providers, and more. Other notable features include mass marketing, customizable reports, and lead management.
What sets Follow Up Boss apart from other real estate agent lead generation companies is its all-in-one CRM with automation tools. With the help of its workflow automation tools, you can send automated personalized emails, texts, and calls to your prospects and follow up at the right time. This way, you'll be able to focus on your high-potential leads and close more deals. However, Follow Up Boss can improve its services by offering exclusive leads to its users.
FUB community: Provides access to exclusive events and on-demand training for improved CRM skills through courses and webinars.
Mobile app: The software is available through a mobile app, providing easy access.
Team leaderboard: Provides a dashboard that lets you see the team's activity and track monthly sales.
---
Follow Up Boss has a customer rating of 4.4 out of 5. Positive feedback highlights its comprehensive software that helps agents keep track of important client details. Users also like its valuable features that allow them to follow up with clients and send personalized emails and messages. Follow Up Boss integrates with other real estate tools, making it an excellent option for agents looking for an all-in-one solution.
However, some users note that the reporting tool is not as sophisticated as they would like and that the import process can be challenging. Additionally, Follow Up Boss does not allow for custom salutations on mailing labels, and there is no option to choose alternate fonts, colors, or label styles. Also, the platform requires more technical skills to operate. For an easier, more beginner-friendly option, consider Zoho CRM.
---
zBuyer: Best for Customer Service & Transparency in Strategies and Policies

Pros
Leads sent directly to your CRM
Social media integration
Provides real-time leads
Cons
Lead list generation comes with a fee
More expensive option
Shares a lead with up to 6 agents
zBuyer Pricing
$400 per month
Price varies by county
Our Expert Opinion on zBuyer
zBuyer is one of the top real estate lead generation companies offering various features, including email and SMS mass marketing, IDX website, and marketing assistance. Moreover, it offers immediate access to prospecting information, enabling you to find your next potential client. This company doesn't involve signing a contract, so no long-term commitment is required.
For real estate agents in need of transparency and excellent customer service, zBuyer is the top choice. It provides agents with personalized onboarding support and assigns a dedicated sales representative to address inquiries or issues. Additionally, zBuyer is transparent about its lead generation strategies and sharing policies, as leads elect to receive information from a real estate professional, which encourages lead capture for agents. However, it could enhance its services by providing exclusive leads to its users.
zBuyer Mastermind Group: Learn and share best practices by connecting with industry experts and successful high producers who continually convert leads to closings.
Customizable lead packages: You can customize your lead package to choose what lead count, type, and location best suits your business.
Lead replacement policy: You can replace houses already listed and bogus or bad leads from your database.
---
zBuyer has a rating of 3.5 out of 5. Many users praise the system for providing a large number of prospect leads. They report that zBuyer's customer service is exceptional, and they have a positive experience dealing with the team. The system is intuitive and straightforward, making it easy to use. Users appreciate the ability to replace leads that do not meet their needs.
However, some users report that certain leads they receive from zBuyer claim they have never filled out any online forms, which leaves them feeling deceived. Additionally, irrelevant leads can be provided since not everyone using the system is a buyer or seller. Some users dislike how leads are shared through the system and find it to be an expensive option. If you prefer a more affordable lead generation platform, check out Market Leader.
---
How We Evaluated the Top Real Estate Lead Generation Companies
The top real estate lead generation companies for real estate agents should offer tools and features that assist agents and brokerages in generating and converting more leads to clients. Having a great lead generation will help you find success in the industry. We examined different lead generation and marketing companies for real estate agents against specific criteria.
After careful evaluation, we found that Zoho CRM is the top choice out of the best real estate lead generation companies. This company provides plenty of options for mass marketing, lead management CRM, and social media integrations. With Zoho's automated workflow and marketing tools, agents can easily create professional materials to sell properties and generate new clients.
The criteria we used to determine the best lead generation companies include:
30%
Lead Generation Features
25%
Integrations and Advanced Features
30% of Overall Score
We researched each provider to find those with additional real estate lead generation tools going beyond what agents gain by simply buying a list of leads. In particular, we looked for software with mass marketing tools, lead list generation, lead capture forms, and customizable reports.
25% of Overall Score
We searched for companies that either include a lead generation website or integrate with IDX platforms. We also looked for those with CRM capabilities, social media integrations, and features like workflow automation, trigger and alert-setting, and marketing assistance.
20% of Overall Score
While budgetary constraints must be met, cost-per-lead and ROI are arguably more important than the actual monetary cost. We evaluated each option to find companies offering the best value for the money.
10% of Overall Score
We specifically evaluated each platform's unique or stand-out features as well as popularity and the overall value for the cost.
10% of Overall Score
Based on customer feedback for each platform, with particular attention given to actual user reviews of the product and the popularity of each real estate lead generation company.
5% of Overall Score
It's important that platforms are easy to use and that you have access to customer support. We favored software providers known for stellar customer service on one or more channels.
*Percentages of overall score
Frequently Asked Questions (FAQs)
Real estate lead generation companies specialize in finding potential clients for real estate agents and brokers. These companies use various methods to gather information on individuals interested in buying or selling property, such as email and SMS marketing, social media integration, IDX website creation, and CRM services.
Once they have identified a lead, they will pass the information on to a real estate professional who can follow up with the potential client and work to convert them into a customer. Real estate lead generation companies can be a valuable resource for agents looking to expand their client base and increase their sales.
---
Yes, real estate agent lead generation can be worth it, as top-performing real estate lead companies can give you a great ROI and enhance your success in the real estate industry with greater speed and efficiency. Nevertheless, simply purchasing a lead generation tool does not guarantee success. Therefore, assessing your expenses, income, and business objectives is crucial. Moreover, calculating your ROI can aid you in deciding whether to use paid or organic lead generation strategies depending on what works best for you.
---
Real estate teams use a variety of methods to generate leads. One common approach is establishing a strong online presence through social media and search engine optimization. According to the National Association of Realtors' 2022 Technology Survey, social media is one of the most effective tools for generating high-quality leads in the real estate industry.
Another strategy is to network with other industry professionals and attend local events to build relationships. Additionally, some teams may invest in targeted advertising campaigns or partner with lead generation companies. Ultimately, the most successful teams consistently provide high-quality service and build a reputation for excellence in their community.
---