6 Best Real Estate Lead Generation Companies 2023
Generating leads is a foundation of a successful real estate business. The best lead generation companies include features for generating, attracting, nurturing, and advertising to eligible homebuyer, renter, and seller leads. We identified the six best real estate lead generation companies based on price, lead generation and marketing functionalities, ease of use, and customer support.
Based on our criteria, here are the top lead generation companies for real estate agents and brokers:
Best Real Estate Lead Generation Companies at a Glance
Lead Generation Websites

Starting Monthly Price

Free Trial

Offers Exclusive Leads

Marketing Assistance

Customer Support

$139

✕

✓

✓

Phone, email, and live chat

Varies by ZIP code ($20 to $60 for each lead)

✕

✕

✓

w/ fee

Phone, email, and live chat

$0

✕

✕

✓

Phone, email, and live chat

$0

15 days

✕

✓

Phone, email, and live chat

$99

30 days

✕

✓

Phone, email, and live chat

$299

✕

✕

✓

Phone or submit a ticket
Market Leader: Best for Lead Exclusivity & Marketing Suite

Pros
Extensive digital and print marketing features
Scalable for expanding teams
Mobile app
Cons
Leads can only be purchased through Market Leader's website
Not cost-effective for larger teams
Lead availability in specific ZIP codes may be limited
Pricing
Leads: Pay-per-click ad campaigns; pricing based on ZIP code
Professional for Agents: $139 per month
Professional for Teams: $139 per month, plus $59 to $79 per team member, depending on team size
Business Suite for Brokers: $139 per month, plus $59 to $79 per team member, depending on team size
Our Expert Opinion on Market Leader
Market Leader is one of the best places to generate real estate leads because of its exclusivity, robust CRM (customer relationship manager), and extensive marketing suite. It uses a few strategies to generate leads, like advertising on third-party sites and providing marketing and lead generation solutions for agents and brokers. For instance, Market Leader provides customizable websites, automated marketing, and digital and print marketing library.
Its marketing suite is equipped with a library of postcards, flyers, greeting cards, and business cards to assist real estate professionals with their marketing strategies. In addition, Market Leader provides all-in-one solutions for individual agents, real estate teams, and real estate brokerages. However, it could be improved by adjusting the pricing model for large teams or real estate brokerages that provide leads.
Automated marketing campaigns: Multi-channel marketing tools and materials, including emails, newsletters, direct mail, and scheduled birthday and anniversary cards.
Listing marketing: Automatically generate a professional single-property website, listing email, social media posts, and flyers and postcards for each listing.
40-plus lead generation site integration: Helps agents manage leads and streamline contacts in a single database.
Team collaboration tools: Includes team and individual agent websites, consistent branding, and internal team communication tools.
---
Market Leader has a customer review rating of 4.47 out of 5. Users like the platform's ease of use for mobile and desktop databases, especially for creating websites. They love the variety of marketing capabilities, like email marketing, print marketing, and listing marketing.
Some clients, however, were dissatisfied with the training videos and wanted them to be shorter. Other clients desired that their website's content rank better in Google searches. If you wish for better search engine optimization (SEO) and a higher-ranking website to generate real estate leads, explore Placester.
Do you want to know if Market Leader is a suitable fit for your real estate company's needs? Check out our in-depth Market Leader review.
---
Zillow Premier Agent: Best Location-based Real Estate Buyer Leads

Pros
Includes a personalized agent website
Exclusive placements on your listings
Streamlined CRM
Cons
Lacks robust lead follow-up tools
Leads aren't necessarily qualified or exclusive
Can become expensive depending on your location
Pricing
Depending on the ZIP code; leads cost approximately $20 to $60 each
Our Expert Opinion on Zillow Premier Agent
Zillow Premier Agent (ZPA) is a well-known platform for generating buyer leads. Since Zillow is the most-visited real estate platform, it's an ideal place for agents and brokers to connect with the highest number of local buyer leads. Leads are automatically directed into ZPA's CRM, and it's relatively easy to automate follow-ups and maximize conversions.
ZPA is one of the top real estate lead generation companies because of its high volume of traffic, leads, and ease of use. ZPA's CRM is convenient and straightforward to use. Plus, you are given priority status when you claim your properties on Zillow. You will be the first agent on the listing, which brings greater attention to your Zillow profile and helps generate buyers for your listings. However, Zillow could be improved by providing an equally powerful solution to generate listing clients.
Agent profile: Host reviews, show past sales, show teams, and add links to social media profiles and website.
Return on investment (ROI) calculator: Determines whether you need to increase or decrease your spending or completely re-evaluate your strategy on ZPA to improve your conversion rates.
Mobile app: Helps users keep track of their leads in real time.
Third-party integrations: Helps you track and organize your leads from partners' platforms.
---
Zillow Premier Agent gave the platform an excellent rating of 4.7 out of 5 based on 2,000-plus reviews. Users report that it is simple to use and the best lead generation software for realtors who want to generate leads in specific locations. Users love the ability to change advertising ZIP codes, allowing them to regulate their budget and devote funds to more profitable ZIP codes.
However, several agents expressed dissatisfaction with the quantity and quality of leads provided for the price. Because Zillow leads aren't guaranteed, you'll be competing with other realtors. If you'd prefer to choose a real estate lead generation company that provides exclusive leads, check out Market Leader.
---
HubSpot CRM: Most In-depth Reporting

Pros
Unlimited users and contacts
Contact and lead management
Detailed analytics and reporting
Cons
Additional marketing and sales tools can be expensive
Free CRM is limited
Leads are not guaranteed
Pricing (Monthly)
Free: $0
Starter: $50
Professional CRM Suite: $1,781
Enterprise CRM Suite: $5,000
Our Expert Opinion on HubSpot CRM
HubSpot CRM is a contact management platform with a variety of marketing tools for sales agents, marketers, and business owners. It's one of the best lead generation companies for realtors who want to start with a free tool that can grow with their business. HubSpot CRM connects your website and social media and makes it easy to send effective emails, track leads, manage tasks, and create landing pages.
HubSpot is also one of the best lead generation and marketing platforms because of its extensive reporting and analytics, which are presented in easy-to-understand graphs and charts. HubSpot could be improved by offering more affordable package options since prices increase sharply for professional and enterprise-level packages.
Reporting dashboard: Get details about your lead generation and marketing strategies in easy-to-understand visuals.
Landing page builder: Free landing page builder and form builders help create customized pages and pop-ups for different types of leads to maximize conversions.
Email marketing: Robust email marketing platform allows you to create highly customized emails for every lead generation strategy.
Pipeline management: Visual pipeline and deal managers to prevent any leads or clients from falling through the cracks.
---
There are tens of thousands of reviews online for HubSpot CRM, and it has a rating of 4.5 out of 5 on multiple review sites. Overall, users are overwhelmingly enthusiastic about the platform's easy-to-use interface and reporting. One user described the functionality of the HubSpot CRM suite as "seriously endless."
However, unhappy customers noted that the marketing and sales add-ons are very expensive. Once your team and marketing needs expand to the enterprise level, HubSpot may not be the best fit for your needs. Instead, Zoho CRM provides similar versatility and a more affordable pricing structure.
Get more details about whether HubSpot is the right real estate generation company for you in our detailed HubSpot CRM Review.
---
Zoho CRM: Best Lead Generation for Multi-channel Communication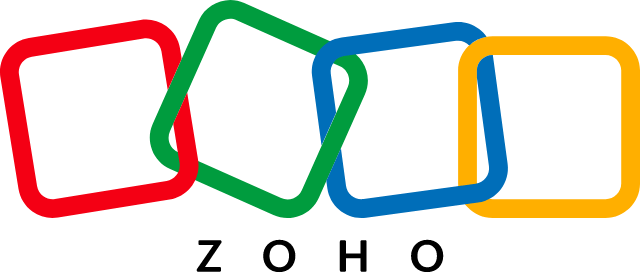 Pros
Free trial and free-forever plan
Easy to navigate
Over 800 seamless integrations
Cons
Not real estate-specific
Does not offer white label solutions
Does not include digital or print marketing solutions
Pricing (Monthly)
Free Edition: $0 (for up to 3 users only)
Standard: $20 per user
Professional: $35 per user
Enterprise: $50 per user
Ultimate: $65 per user
CRM Plus: $69 per user
CRM Flex: $28 per user for two users, billed annually
Annual pricing discounts
Our Expert Opinion on Zoho CRM
Zoho CRM is a robust marketing tool with a wide range of functionality at affordable monthly rates. It includes features needed for every realtor lead generation agency, like omnichannel communications, automated email marketing campaigns, and a variety of third-party integrations. In addition, it provides productivity and process management tools for teams and brokerages.
Zoho CRM stands out from other lead generation companies because of its integrations with social media. You can connect multiple profiles to your Zoho dashboard, view all client communications, and even set up automated rules for engaging with your audience. However, Zoho could be improved by offering real estate-specific tools, like connecting to your local MLS (multiple listing service) or providing easy-to-use IDX websites.
Highly customizable: Zoho CRM provides the highest number of customization options of all the real estate lead generation companies; it has easy-to-change layouts, components, and views, and you can even design your own CRM in the Canvas Design Studio
Team collaboration tools: Process management rules, team feeds, internal chats, notes, and tags.
Multichannel marketing: Extensive tools for communicating with leads and clients through social media, email, phone, live chat, and web portals.
Lead management: Identify leads from a variety of sources, measure ongoing return on investment (ROI), track engagement, and easily nurture leads through multiple channels to maximize conversions.
---
Zoho provides a wide range of features, and users state that they love the versatility of the platform as well as its ease of use. Over 6,000 users gave the CRM a great rating of 4.3 out of 5, stating that there is a minimal learning curve and it allows them to easily complete a variety of marketing tasks.
On the other hand, a few users who weren't totally satisfied noted that the user interface could be improved and that customer support wasn't easy to contact. For a real estate lead generation agency with more accessible support and an intuitive interface, HubSpot may be a better fit.
Read more details in our extensive Zoho CRM review to decide if it's the best fit for your real estate business.
---
Placester: Best for Content Marketing

Pros
30-day free trial
Customizable website design and templates
Fully integrated with advanced internet data exchange (IDX) listing search
Cons
Leads are not guaranteed
Can be expensive
Built-in CRM is limited
Pricing (Monthly)
Do It Yourself (DIY): $99
Do It For Me (DIFM): $149
DIFM Content Pro: $399
Broker Management Software: $25 for each agent
Optional add-ons
Annual pricing discounts
Our Expert Opinion on Placester
Placester is a real estate lead generation company designed to easily create a professional IDX website. Websites include lead generation tools like home valuations, property searches, and content marketing features. Placester also uniquely provides a services marketplace with professionals you can hire for one-time services like setting up your website, formatting blog posts, editing videos, or ongoing blog and email writing.
Plus, Placester users can create an unlimited number of landing pages and blog posts. This makes Placester the top lead generation company for real estate professionals who want to generate high-quality leads from their websites. On the other hand, Placester's built-in CRM is limited, so it could be improved by offering more lead management functionality.
Real estate-specific website templates and landing pages: Customizable Placester's website templates and landing pages to match and boost your real estate brand.
IDX listing search engine: Gives buyers a more accurate and detailed insight into active properties and, thus, enables users to generate more leads.
Built-in SEO tools: Technical websites are optimized for search engines, and the drag-and-drop website creator includes prompts to optimize your content.
Services marketplace: Allows you to browse the hundreds of affordable services anytime offered by reliable, Placester-approved marketing professionals.
---
Placester has received an excellent rating of 4.7 out of 5 from its users. Reviewers praised the modern, professional website templates and the platform's ease of use. Many brokers loved how it was easy to use and the ability to hire a pre-approved marketer for a wide range of one-time or ongoing services. Other users noted how helpful customer support is and the thorough content offered in the public Placester marketing academy.
A few unhappy commenters reported they had better expectations for their website when working with Placester. They also noted that they wanted even more customization options on the templates. However, Placester offers solutions for those problems in the service marketplace. If you'd rather use a lead generation company with similar features without having to hire professionals, consider Market Leader.
Read our comprehensive Placester review to determine whether Placester is suitable for you.
---
Real Geeks: Best All-in-one Real Estate Lead Generation Tool

Pros
Organic lead generation tools
Customizable IDX websites
Email and SMS marketing campaigns
Cons
Limited customization options
No direct mail services or tools
Limited customer support
Pricing (Monthly)
Real Geeks: $299
Professional advertising add-on: $600 plus ad spend
Our Expert Opinion on Real Geeks
Real Geeks is an all-in-one CRM and lead generation tool specifically built for real estate professionals. It includes an IDX website, landing pages, email marketing, SMS marketing, and even professional Facebook and Google advertising management. The platform also includes lead generation tools like home valuations, market reports, and a variety of valuable third-party integrations.
In addition, the Real Geeks CRM includes valuable real estate-specific features like sending automatic SMS property updates to leads. Because of these features, Real Geeks is the top lead generation company for agents and teams who want an easy-to-use, all-inclusive tool—helping them effectively generate and nurture both organic and paid leads. However, customer service is only available by phone or by submitting a ticket online, so it could be improved with more accessible support options.
Geek AI assistant: AI assistant provides reactive responses so you can respond to leads 24/7 without being glued to your phone.
Home search app for homebuyers: Offer buyer clients the MoveTo app to help them search, save, and send ideal properties to you easily.
Lead management: Easily track leads' behavior on your website and app, and set reminders and automated follow-ups.
Mobile app: Access lead data and communicate with leads on the go.
---
Real Geeks users rated the platform 4.5 out of 5, reporting that it includes all the main features they need in a CRM and lead generation tool. Multiple reviewers raved about the platform's ease of use, ability to customize websites, and marketing materials. They also consistently noted that they've had great experiences with customer support.
There are a very small number of unsatisfied reviewers who had negative experiences with customer support and found the platform difficult to understand. However, many of the negative reviews are over two years old. On the other hand, even happy customers noted that the monthly cost is more expensive than some other options. For a more affordable lead generation tool, check out Zoho CRM.
---
How We Evaluated the Top Lead Generation Companies
The top real estate lead generation companies for realtors should offer tools and features that assist agents and brokerages in generating and converting more leads to clients. We examined many different lead generation and marketing companies for realtors against specific criteria.
Based on our evaluation, Market Leader emerged as the best overall lead generation company. It uniquely provides exclusive leads, along with extensive features and options for both digital and print marketing. Its automated marketing tools can help any agent quickly create professional materials to sell properties or generate new clients.
The criteria we used to determine the best real estate lead generation companies include:
30%
Lead Generation Features
25%
Integrations & Advanced Features
20% of Overall Score
While budgetary constraints must be met, cost-per-lead and return on investment (ROI) are arguably more important than the actual monetary cost. We evaluated each option to find companies offering the best value for the money.
30% of Overall Score
We researched each provider to find those with additional real estate lead generation tools going beyond what agents gain by simply buying a list of leads. In particular, we looked for software with mass marketing tools, lead list generation, lead capture forms, and customizable reports.
25% of Overall Score
We searched for companies that either include a lead generation website or integrate with IDX platforms. We also looked for those with CRM capabilities, social media integrations, and features like workflow automation, trigger and alert-setting, and marketing assistance.
10% of Overall Score
We specifically evaluated each platform's unique or standout features, as well as popularity and the overall value for the cost.
10% of Overall Score
Based on customer feedback for each platform, with particular attention given to actual user reviews of the product, and the popularity of each real estate lead generation company.
5% of Overall Score
It's important that platforms are easy to use and that you have access to customer support. We favored software providers known for stellar customer service on one or more channels.
*Percentages of overall score
Frequently Asked Questions (FAQs)
Forty-nine percent of real estate agents spend from $0 to $250 per month on lead generation. However, this is not necessarily the total cost of their marketing expenses. When considering which lead generation company is right for you, make sure to consider all of your marketing needs.
---
Yes, the best-paid lead generation companies can provide a high return on investment (ROI) and help you become successful in real estate more quickly and efficiently. However, paying for a lead generation tool isn't a guarantee of success, so you have to evaluate your expenses, income, and business goals. Calculate your ROI to help you determine whether paid or organic lead generation strategies are best for you.
---
According to the National Association of Realtors (NAR), the top three lead generation tools are social media, the local MLS, and their CRM. Choosing a CRM or lead generation software that works with social media or provides marketing tools on multiple channels is the best way to find a lead generation strategy that works for you.
---