Real estate lead generation software enables agents to capture, organize, and nurture leads from a variety of sources. We looked at many lead generation platforms to determine the top six, including the best overall. We evaluated each software based on price, ease of use, customer support, and features like IDX integration, blogging, and email marketing automation.
Top 6 Real Estate Lead Generation Companies 2020
| Real Estate Lead Generation Companies | Best For |
| --- | --- |
| | (Best overall) Agents who need real estate-specific lead generation software with a built-in CRM |
| | Agents who want automated, data-driven tools to enhance their lead capturing and lead nurturing efforts |
| | Agents looking for an all-in-one platform with sophisticated lead generation features like A/B landing page testing |
| | Agents who want a no-frills CRM that's integrated with leads generated from Zillow |
| | Agents who want to capture leads using social media sites like Facebook or Twitter |
| | Agents who need sophisticated client engagement with a fully integrated mobile app |
Real estate lead generation software offer agents with platforms where they can gather leads and a steady flow of incoming prospective clients. Take our quiz to find out which app best fits your professional needs.
Which Real Estate Lead Generation Software is Right for You?
Answer a few questions about your business and we'll give you personalized product match
How We Evaluated Real Estate Lead Generation Software
Agents need real estate lead generation software that is comprehensive, affordable, and helps teams save time while building their business. When evaluating the best software options, we considered real estate lead generation companies offering low prices, integration with IDX websites and other tools, automated email campaigns, high-quality customer service, and more.
The criteria we evaluated to determine the best real estate lead generation software include:
Pricing: When choosing a real estate lead generation software, it's important to consider the cost per lead, or return on investment (ROI), of the software platform. We evaluated each option to find the best value for your team.
IDX integration: IDX websites are an important part of lead generation for real estate agents, so we considered how each platform incorporates this feature.
Email tools: Lead generation tools are only as good as your follow-up strategy. Each platform was evaluated based on email automation options, campaign templates, and more.
Third-party integrations: Third-party integrations take lead generation software to the next level by letting users automatically input leads into a CRM, dial prospects, send targeted email campaigns, and more. These were carefully considered in our ranking.
Customer service and ease of use: Lead generation software should be user-friendly and intuitive. When users encounter an issue, responsive customer service is critical. We favored software providers that offer stellar customer service on one or more channels.
We chose Real Geeks as the best overall real estate lead generation software because of its accessible price point and comprehensive lead generation and management tools. Real Geeks' lead generation tool is fully integrated with the platform's CRM capabilities, which streamlines lead nurturing. Check out Real Geeks if you want lead management software that not only lets you build and organize your leads, but helps nurture relationships and maximize conversions.
Real Geeks: Best Overall Real Estate Lead Generation Software

Real Geeks is a real estate lead generation software with editable IDX website templates, customer relationship management (CRM) functionality, and other robust features like SMS auto-responders. Pricing starts at $249 per month, placing it in the mid-range of products we compared. Agents choose Real Geeks for an end-to-end lead generation and management solution that includes social media and pay-per-click (PPC) advertising tools.
| Real Geeks Strengths | Real Geeks Weaknesses |
| --- | --- |
| All-in-one platform | Limited design options |
| Third-party integrations | Dated interface |
| Less expensive than competitors | Complicated pricing structure |
Real Geeks Pricing
Base price: $249 a month for 2 users, and $25 a month per additional user
One-time onboarding fee: $250 but discounts are available so you should always ask for current promos
Home valuation lead capture website: No additional cost
Facebook PPC marketing assistance: starts at $300 a month
Real Geeks Features
Search engine optimization (SEO)-optimized and mobile-ready IDX templates
SMS autoresponders
Lead capture magnets like home valuation
Facebook and Google PPC ad management
Video tutorials and a popular podcast called "Keeping It Real"
Cancellation Policy
According to Real Geeks terms of service, users agree to a one-year term (12 monthly payments) and there is a $500 early termination fee.
What Users Think About Real Geeks
Most reviewers report that Real Geeks provides a relatively easy-to-use interface that allows agents to build an IDX website quickly. However, there are limited design options and many complain that the interface feels outdated.
Zurple: Best Real Estate Lead Generation Software for Custom IDX

Zurple is a real estate software with IDX websites, ad management, and an integrated customer relationship management (CRM) tool supported by automation features. Starting at $399 per agent, per month, Zurple is pricier than other lead generation software, but its automation tools make it a huge time-saver. Try Zurple to reinvigorate stale leads with automated follow-ups.
| Zurple Strengths | Zurple Weaknesses |
| --- | --- |
| Automated responses that are data-driven and personalized | Slow response from customer service |
| Integrated with CoreLogic | Limited search filters on IDX site |
| Unique buyer engagement | Limited CRM and task management |
Zurple Pricing
Pricing: $399 per user, per month
One-time onboarding fee: $199 to $499 based on number of pages
Advertising minimum spend: An additional $250 to $450 per month
Zurple Features
Branded IDX site with lead capture magnet
"Conversations" feature will personalize automated responses using search data
SEO-optimized websites
Users can post ads directly on Craigslist
Cancellation Policy
According to Zurple's terms and conditions, users are required to pay through the end of their contract commitment. Zurple does not offer refunds or credits for their plans, but users can request a refund of the unspent money in their marketing budget.
What Users Think About Zurple
Many agents find that the conversations feature and automated email campaigns do a good job of responding to a lead's online searches and behavior. Some users report that there weren't enough quality leads to justify the high price tag, and that customer service is not responsive.
BoldLeads: Best All-in-One Platform With Training & Coaching

BoldLeads offers real estate agents tools to capture buyer and seller leads and automate their follow-up. BoldLeads is an all-in-one platform that offers a comprehensive CRM, extensive software training, and a live support team.
| BoldLeads Strengths | BoldLeads Weaknesses |
| --- | --- |
| Software training and coaching | Does not offer IDX pages |
| Responsive customer support with video training | Lead quality can be inconsistent |
| Comprehensive CRM | Costs add up quickly |
BoldLeads Pricing
Onboarding fee: $200
Buyers or sellers: $399 per month
Buyers and sellers: $795 per month
Pay-per-click (PPC) advertising creation: $769 and higher per month
Ad spending: An additional $250 and higher per month
BoldLeads Features
Live support, software training, and coaching
Lead generation can focus on either buyers or sellers
Engagement indicators in CRM
Automated response features like text concierge
Cancellation Policy
According to BoldLeads' billing policies, users may not cancel prepaid subscriptions, but plans can be canceled with 30 days written notice before the next billing cycle. Their terms of service state that users may lose their ZIP code exclusivity if they allow their ad budget to fall below the minimum for their area.
What Users Think About Bold Leads
Many users feel the upfront cost for setup is steep, but the results delivered by BoldLeads generally made the cost worthwhile. The overall reviews were very positive in addressing the quality and the volume of leads.
Zillow Premier Agent: Best No-frills CRM

Zillow Premier Agent (ZPA) is an advertising tool targeting home shoppers who search on Zillow Group's network more than on other online real estate sites. ZPA agents pay for placement on Zillow listing pages and any leads captured are fed into ZPA's CRM, which fully integrates with their site and third-party tools. ZPA's CRM is straightforward and user-friendly.
| ZPA Strengths | ZPA Weaknesses |
| --- | --- |
| Extensive agent training | Lacks robust follow-up tools like drip campaigns |
| Personalized agent website and exclusive placement on listings | Leads are not qualified |
| Streamlined CRM | Gets expensive |
ZPA Pricing
Pricing: Based entirely on ZIP code; ranges from $20 per lead to $100 and higher per lead
Advertising costs: Vary depending on ZIP code
ZPA Features
Featured placement on listing
Personalized landing pages
Concierge service to nurture leads
Full-featured mobile app
Training and support
Cancellation Policy
According to ZPA's contract and billing page, they offer six-month and month-to-month advertising commitments. For agents with a contract, the early termination fee is equal to twice the monthly commitment. Month-to-month plans terminate at the end of the billing cycle.
What Users Think About Zillow
In general, Zillow Premier Agent users find that the software is easy to use, fully integrated across devices, and works well with their streamlined CRM. However, other users report that the leads are not always high-quality and that while Zillow is great for consumers, it isn't a reliable tool for agents.
Zoho CRM: Best for Social Media Lead Generation

Zoho CRM is software with lead generation tools for capturing and managing leads from social media, websites, and emails. Even though Zoho is not a real estate-specific platform, it is still a good choice for agents who like to customize their lead generation tools and prospect across different social media platforms.
| Zoho Strengths | Zoho Weaknesses |
| --- | --- |
| Easy to use | Can be glitchy |
| Generous cancellation policy | No IDX or other real estate lead capture |
| Predictive analytics | Not real estate specific |
Zoho CRM Pricing
Free: Up to three users
Standard: $12 per user, per month
Professional: $20 per user, per month
Zoho CRM Features
Predictive sales analytics
Performance management
Lead assignment tool for managers
Configurable dashboards
Customizable reports
Cancellation Policy
Zoho offers full refunds within 45 days of signing up. According to their refund policy, they want their customers to be 100% satisfied and allow users the flexibility to choose the best plan without requiring an annual contract.
What Users Think About Zoho CRM
Zoho CRM users have reported that, while pricey, the software does a great job organizing information about their contacts for better lead generation. Agents report that the platform is extremely easy to use.
CINC: Best for On-the-Go Agents Who Need Their Mobile Dashboard to Be as Good as Their Desktop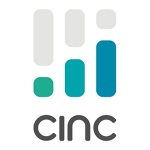 CINC is a real estate software platform that offers full mobile integration for agents who don't spend much time at their desks. CINC's all-in-one platform offers robust marketing tools, lead capture, lead qualifying, and extensive integrations, making this a great all-in-one platform.
| CINC Strengths | CINC Weaknesses |
| --- | --- |
| Lead qualifying and monitoring | Expensive |
| Fully integrated mobile app | Platform can be glitchy |
| SEO optimized landing pages for lead capture | High learning curve |
CINC Pricing
Pricing: Not published on its website; approximate costs are $600 to $1,500 per user, per month
Lead generation: $500 and higher per month plus paid advertising
CINC Features
Fully integrated mobile app
Marketing and campaign management
Third-party integrations
Lead monitoring and qualifying
Pipeline status tools
Cancellation Policy
We weren't able to find information about CINC's cancellation policy.
What Users Think About CINC
This company monitors your incoming leads and acts as your own personal concierge, getting them on the phone, qualifying them, and then connecting them straight to your phone without all the email or text messaging back and forth, saving you a ton of time and upping your conversion rate.
Bottom Line: Best Real Estate Lead Generation Software
Agents use real estate lead generation software to efficiently and effectively capture the contact information of potential buyers and sellers. We evaluated real estate lead generation companies based on price, ease of use, customer support, and more to identify the six best. Top choices offer robust lead generation, CRMs, and lead-nurturing tools at a reasonable price.