Zoho CRM Review: Is It Right for Your Business?
This article is part of a larger series on CRM.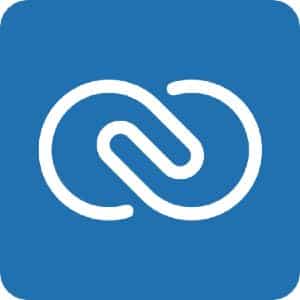 Zoho CRM is a customer relationship management (CRM) system that enables businesses of all sizes to manage their sales, marketing, customer service, and inventory needs in a centralized platform. It provides users with essential features, including lead and deal management, lead scoring, sales forecasting, email marketing, social media marketing, and analytics. It is best for growing organizations looking for a scalable, all-in-one CRM solution.
Who Zoho CRM Is Best For
Who Zoho CRM Is Not a Good Fit For
Companies looking for a white label CRM: Zoho CRM does not offer white label solutions, so users cannot customize or resell it under their own brand. If you need a solution that you can rebrand or bundle with your own services, check out our list of the best white label CRM systems.
Teams that need four or more user allocations in their free plan: While Zoho CRM's free plan is robust and feature-packed, its user allocation is capped to a maximum of three users only. If you need a free CRM with unlimited user allocation, you can consider subscribing to HubSpot CRM, Freshsales, or Bitrix24.
Real estate agents looking for a CRM with marketing tools: While Zoho CRM provides email marketing, it does not include marketing options for digital or print marketing for real estate professionals. Take a look at Market Leader, which is an all-in-one solution for online and direct mail marketing as well as lead generation and conversion. For that reason, it is on our list of the best real estate marketing companies.
Zoho CRM Overview
PROS

CONS

Offers a free plan (good for very small teams) and a range of affordable pricing options
Has limited file storage allocation in most plans; only the Enterprise plan offers a 5GB storage allocation
Easy to set up and use—making it a great option for novice users
Limited customer support; premium support requires separate purchase
Has artificial intelligence (AI) capabilities
Easily integrates with Zoho's ecosystem of business tools, including Zoho Desk and Zoho Campaigns
Zoho CRM Pricing
Zoho CRM offers a free version with an allocation for three users, and four paid plans that range from $14 to $52 per user, per month when billed annually. It offers essential CRM features, such as deal and opportunity management, multiple sales pipelines, workflows, sales forecasting, social media tools, and email marketing.
Apart from its standard pricing plans, Zoho CRM also offers two special editions: Zoho Bigin and CRM Plus. Zoho Bigin has a free version and a paid plan that starts at $7 per user, per month when billed annually. It is a pipeline-centric CRM with basic features made especially for small businesses. Meanwhile, CRM Plus costs $57 per user, per month when billed annually, and offers tools for a help desk, campaign management, analytics, and social media marketing.
Plans

Free

Standard

Professional

Enterprise

Ultimate

Best For

Freelancers and home-based businesses

Small teams and organizations that need an affordable all-in-one solution

Mid-sized teams and businesses that need extensive email marketing tools

Large companies and sales teams that need AI and predictive sales tools

Large companies that need more user licenses as well as robust analytics and business intelligence tools

Monthly Pricing
($/Month)




$0

$20 per user, per month

$35 per user, per month

$50 per user, per month

$65 per user, per month

Annual Pricing

($/Month)

$0

$14 per user, per month

$23 per user, per month

$40 per user, per month

$52 per user, per month

Users

Up to three users

Unlimited

Unlimited

Unlimited

Unlimited

Lead and Contact Management

✔

✔

✔

✔

✔

Multiple Pipelines

✕

✔

✔

✔

✔

Sales Forecasting

✕

✔

✔

✔

✔

Social Media Management

✕

✔

✔

✔

✔

Email Templates

10

100

Unlimited

Unlimited

Unlimited

File Storage

1GB

1GB

1GB

1GB

5GB

Territory Management

✕

✕

✕

150 territories

250 territories
For more information on Zoho CRM's subscription options, select a plan from the drop-down menu below:
Free
The Free plan has an allocation for a maximum of three users. It offers essential CRM features, including lead, contact, account, and deal management. The Free plan also offers workflow automation, standard reports, and basic email marketing features, such as email templates, email opt-out, and email authentication. However, it lacks some helpful tools like analytics, social media management, inventory management, and third-party integrations.
Standard
The Standard plan offers everything under the Free plan and has an unlimited user allocation. Its added features include sales forecasting, email insights, multiple sales pipelines, and report scheduling. It also offers robust social media integration tools that enrich customer data using the information found on Twitter and Facebook, as well as automated lead generation through social media.
Professional
Zoho CRM's Professional plan has similar features to the Standard plan. Notable additions include task assignment rules, inventory management, and customer case management. Unlimited email templates, unlimited custom reports, and a Microsoft Outlook integration also begin with this tier.
Enterprise
The Enterprise plan has much more advanced features, with prediction and artificial intelligence (AI) tools being the most standout addition. It offers users conversational AI through its assistant Zia (comparable to Apple's Siri), which helps users retrieve the information they need and suggest the best times to contact leads and customers. Its analytics offerings also include webform analytics, webform A/B testing, and workflow reports.
Ultimate
Zoho CRM's highest-priced plan, Ultimate, offers similar features to the Enterprise plan. However, it comes with the highest possible feature limits in terms of API, territories, rules, data enrichment, page layouts, portals, web forms, roles, profiles, and social brands. It also has advanced business intelligence that is bundled with Zoho Analytics' premium edition.
Aside from the pricing plans listed above, Zoho CRM also offers two special CRM editions:
Zoho Bigin
Zoho Bigin is a pipeline-centric CRM made especially for small businesses and offers fewer features than Zoho CRM. It has a free version with 500 records, three workflows, a single pipeline, and a built-in phone. Its Express version, priced at $7 per user, per month (when billed annually), offers 50,000 records, 25 workflows, 20 email templates, and multiple pipelines.
CRM Plus
CRM Plus, priced at $57 per user, per month (when billed annually), is a unified customer experience platform that offers nine powerful services for customer-facing teams in a single interface. These include:
CRM for sales automation and pipeline management
SalesIQ for live chat and visitor tracking
Help desk
Project management tools
Campaigns for marketing automation
Analytics for unified insights across your teams
SalesInbox for sales emails
Social media marketing
Customer surveys
Zoho CRM Features
Zoho CRM offers a wide range of features in one platform, giving sales teams a single place where they can manage sales force automation, workflows, CRM reports, inventory, and emails.
Check below to take a closer look at Zoho CRM's features:
General Features
Lead management
Contact management
Deal management
Opportunity management
Email automation
Sales reporting
Social media management
Below is a breakdown of some of the features that Zoho CRM offers:
Lead Management
Zoho CRM's lead generation and management feature helps users identify quality leads from a pool of incoming leads. It allows them to engage with leads closely across multiple touchpoints, such as live chat and social media. It also has robust lead scoring rules that let users prioritize their sales leads with positive and negative scoring to foster faster conversions.
---
Social Media Management
Zoho CRM's social media tools let users monitor mentions of their brand in various social channels like Facebook and Twitter, and post to their social media pages directly from their CRM page. It also lets them set up workflow triggers that automatically add leads and contacts from social media based on the type of customer interaction, and even assign them to the appropriate sales rep.
---
Predictive Tools & AI
Zoho CRM's AI assistant, Zia, offers users a conversational AI tool that helps them perform and complete their tasks more efficiently. Zia helps users with everyday activities, from taking notes to computing sales numbers. Users can easily reach Zia from the bottom corner of their desktop screen or by calling her from their mobile app.
---
Territory Management
Zoho CRM's territory management feature allows users to segment accounts, contacts, and deals into specific territories. It lets them build hierarchies by creating territories and subterritories. Users can also define conditions for each of these territories and assign records accordingly.
---
Third-party Integrations
Zoho CRM has integration capabilities with many third-party applications, enabling users to synchronize customer data into the platform. They can also manage social media accounts and projects, generate email marketing and customer service performance insights, as well as enhance their team's overall productivity levels.
Some of Zoho CRM's most popular integrations include:
Google Workspace
Facebook
Twitter
Zoom
Ring.io
Slack
Trello
Mailchimp
Zendesk
PayPal
---
Customer Service
Zoho CRM's customer support varies between plans. For users of the Free plan, access to the knowledge base and community forums, as well as 24/5 assistance via email with a 24-hour turnaround time, are available. For paid users, phone support for critical requests is available during business hours.
For paid users who want more immediate and hands-on assistance, Zoho CRM offers two paid support plans: Premium and Enterprise. Premium support is priced at $114 per month or $1,128 per year or 20% of the recurring license fee, whichever is higher. Enterprise support is priced at 25% of the recurring license fee.
| | Classic | Premium | Enterprise |
| --- | --- | --- | --- |
| Pricing | Free | $114 per month or $1,128 per year or 20% of the recurring license fee, whichever is higher | 25% of the recurring license fee |
| Knowledge Base | ✔ | ✔ | ✔ |
| Community Forum | ✔ | ✔ | ✔ |
| Editions Supported | All plans | Paid plans only | Paid plans only |
| Response Time by Email | 24 hours | 6 hours | 4 hours |
| Phone Support | Critical requests only (except Free plan) | 24/5 | 24/5 |
| Live Chat | ✕ | 24/5 | 24/5 |
---
Ease of Use
Zoho CRM is easy to use and implement from the start. It has an intuitive interface with simplified admin controls, making it convenient for users who do not have high-level technical skills. It also offers online training for those who want a deeper knowledge of the platform and want to learn how to get the best out of their subscription.
---
Zoho CRM Alternatives
If Zoho CRM doesn't meet your business needs, below are some alternatives you can consider:
| | | | |
| --- | --- | --- | --- |
| | | | |
| Best For | Users who need a free CRM with excellent email marketing automation tools | Companies that need visual representations of their sales pipelines | Companies that need enterprise-level CRM with advanced reporting and analytics tools |
| Starting Price | Offers a free plan, while paid plans start at $45 per month for a minimum of two users | Starts at $12.50 per user, per month | Starts at $25 per user, per month |
| Reviews | | | |
You can also check out our article on the best CRM for small businesses for more options.
What Users Think of Zoho CRM
Users like Zoho CRM's wide range of options for different types and sizes of businesses. While it is feature-packed, most users say it is easy to learn and use. However, some reported encountering glitches and bugs in areas like lead uploads, account lists, and workflows. Nevertheless, most of them still recommend it for its scalability and powerful features.
At the time of this publication, Zoho CRM had the following review scores from popular user review sites:
Bottom Line
Zoho CRM's greatest strengths are its lead and contact management features, reporting, email marketing, social integration, and conversational AI capabilities. Aside from offering a full set of features for large organizations, it is also great for startups and growing companies. It lets users start with a lower plan and then upgrade to a higher tier when they scale their business. You can sign up for a free trial or get started with its Free plan to see Zoho CRM in action.