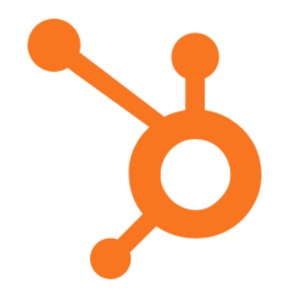 HubSpot CRM is a customer relationship management (CRM) software directly integrated with the HubSpot marketing software and sales hub. It offers email, social media, ad, lead, and pipeline management tools. It also features a chatbot builder, live chat, and online form builders that streamline your customer engagement.
What We Recommend HubSpot CRM For
HubSpot CRM is packed with features for sales and marketing. Its free version makes it suitable for startups and small businesses that do not need advanced tools to handle their contacts. Its paid version under HubSpot's Sales Hub, on the other hand, can keep up with larger businesses and enterprises, especially those that focus on building their social media presence and on lead nurturing.
HubSpot CRM would be best for:
Lead management: Several of HubSpot CRM's features, such as lead segmentation, sales activity logs, and sales pipeline reports, work together to streamline your lead management processes. The platform gives you an overall view of your lead communications. Thus, HubSpot CRM is one of our picks for the best lead management software.
Social media integration: HubSpot CRM integrates with your accounts on Facebook Ads, Messenger, LinkedIn Ads, Twitter, and Instagram. These integrations enable you to include social media posts in your marketing campaign and monitor interactions, making it one of our top picks for the best social CRM platforms.
Email marketing: HubSpot CRM features tools for creating email templates and mass emailing. Its email tracking tool notifies you when someone opens your email or clicks a link on it. Because of these functionalities, it is one of our top choices for the best CRM for email marketing.
When HubSpot CRM Would Not Be a Good Fit
Sales teams that need in-depth reporting: HubSpot CRM's reporting tools are limited to sales and marketing dashboards. If generating reports and analytics is an integral part of your business process, you can check out Freshworks CRM, which provides in-depth reports such as sales forecasting, win-loss analyses, and attribution reports.
Small businesses that require a lot of customer support: HubSpot CRM's free plan does not include access to its customer support team. Instead, you will have access to a knowledge base and user community. If customer support is a priority, you may want to check out Pipedrive, which provides support through email, phone, and chat. If you want to see the differences between the two, here's a comparison between HubSpot CRM and Pipedrive.
HubSpot CRM Overview
| HubSpot CRM Pros | HubSpot CRM Cons |
| --- | --- |
| Has a free version | Free plan lacks access to customer support |
| Unlimited users and contacts | Plan upgrades are expensive |
| User-friendly interface | |
| Can integrate multiple social media accounts | |
| Extensive integration with social media | |
HubSpot CRM Pricing
HubSpot CRM is a free product that allows unlimited users and data allocation, as well as up to 1,000,000 contacts. However, more advanced features are available through HubSpot Sales Hub's paid plans, which range from $50 to $1,200 per month. CRM features offered on these plans include sales tasks automation, custom workflows, smart email send times, and custom reporting.
HubSpot CRM Features
HubSpot CRM provides features that are useful for nurturing and converting leads. It also allows you to have unlimited users and unlimited contacts, which is useful if you are running a big sales team that handles large volumes of clients.
The platform's features focus on nurturing leads mainly through email and social media. However, its extensive third-party software integration capabilities allow you to manage your accounts in other types of software, including ecommerce and pay-per-click (PPC) advertising.
The following features are also worth mentioning:
Live chat tool: You have the option to add a live chat tool on your website and engage with your website visitors.
Chatbot builder: You can build and customize your own chatbots that automatically respond to leads and records contact details, addresses, and any new information they give.
Online forms: You can create online forms and add them to your website. The platform automatically saves the information collected by your forms.
Landing page builder: Allows you to build landing pages using a drag-and-drop editor. You can also choose from a library of templates by HubSpot CRM.
Help desk and ticketing system: Enables you to automate support tickets, prioritize requests, and log all customer issues.
Below is a more thorough discussion of HubSpot CRM's lead management, pipeline management, and email marketing capabilities.
HubSpot CRM Lead Management
Email, calls, and task management
Contact timeline records all emails, calls, and sales notes
Sales dashboard
Automatic lead assignment
Sales activity log
HubSpot CRM's lead management feature enables you to streamline lead routing and nurturing processes. You can leverage its automatic lead assignment and follow-up task creation while you focus on growing your lead relationships.
Each contact page gives you an overview of the emails, calls, and meetings associated with that contact. It also has a sales activity log that lists your deal opportunities, tickets, attachments, list memberships, and playbooks for a particular contact. With these activity summaries, you can contextualize and tailor-fit your next conversations with your leads and increase your chances of closing deals with them.
HubSpot CRM Pipeline Management
Automatic deal data entry
Customizable pipelines
HubSpot CRM enables you to create custom pipelines that fit your own sales processes. You can make your own deal stages and default tasks per stage. When a deal is finished within one stage, you can simply drag and drop it to the next one.
When you create deals that involve saved contacts, all of their details, like contact information and communication history, are automatically filled into the deal. This automation eliminates the need to enter data manually so you can proceed with reaching out to your lead.
You also get a sales dashboard that shows trends in sales activities, progress to quotas, and the status of your pipelines. This dashboard helps you see which parts of your sales process are contributing to your wins and those that need improvement.
HubSpot CRM Email Marketing
Email templates
Email scheduler
Open and click tracking
Automatic personalized emails
Email campaign A/B testing
Drip campaigns
HubSpot CRM helps you automatically create and send personalized and professional-looking emails to your contacts. This feature increases the chances of your contacts engaging with your emails, and consequently raising conversion rates.
You can automatically input relevant email subjects, content, and calls to action based on any information about the contact, such as their sales pipeline stage or list segment. This functionality saves you time from having to come up with email content and other elements yourself.
Analytics for this feature include reports on which contacts are engaging with your email, what time they usually engage, and the devices that they are using to view your email. It also provides insights on which type of content and email elements, such as links and documents, successfully grab your audience's attention. On top of that, the platform's A/B testing allows you to test out different versions of your emails to see which ones work the best.
As for design, the platform offers a library of customizable email templates. You can customize the layouts, calls to action, and adjust colors according to your branding and goals.
HubSpot CRM Ease of Use
Drag-and-drop email editors and pipeline managers
User guide
When it comes to managing different features like email and pipelines, the experience is made much more user-friendly with drag-and-drop editors and pipeline managers.
HubSpot CRM Alternatives
| | | |
| --- | --- | --- |
| Best for: Businesses needing a scalable CRM with free and affordable paid service plans | Best for: Businesses looking for a solid CRM with a top-notch mobile app | Best for: Individuals and startups wanting a CRM that integrates directly into Gmail |
| Starting price: Free or starting at $29 per month, billed annually | Starting price: Free or $19 per user, per month | Starting price: Free or $19 per user, per month |
What Users Think of HubSpot CRM
Many of HubSpot CRM's users are satisfied with its user-friendly interface and highly customizable pipelines. As of this writing, HubSpot CRM got the following scores on popular review websites.
When reading through user reviews, here are some of the trends that I noticed:
| Users Like | Users Don't Like |
| --- | --- |
| User-friendly interface | Steep learning curve |
| Customizable layout and lead lists | Free version has limited access to advanced features and reports |
| Extensive integrations | Mobile app is not as extensive as the desktop version |
| Able to track email opens and clicks | |
Bottom Line
HubSpot CRM streamlines email marketing and lead nurturing processes with its automation features and user-friendly interface. Its free version could come in handy for startups and small businesses that need basic CRM features. Its paid version through the Sales Hub plans, however, provides more advanced features for those who are scaling their businesses.
If you are interested, you can visit HubSpot CRM and sign up for a free plan.