8 Best Places to Buy Real Estate Leads in 2023
Buying real estate leads through a lead generation provider is the fastest and best way to get real estate leads and create lists of potential clients to produce immediate revenue. This makes it an extremely cost-effective option for a new agent, but it can also be used to supplement referral business and other traditional organic lead generation methods. We examined the strengths, weaknesses, prices, and ideal users of dozens of platforms to identify the top eight lead generation platforms where agents can buy real estate leads:
Places to Buy Real Estate Leads at a Glance
Company

Lead Specialty

Standout Features

Average Pricing per Lead

Buyers and sellers

Leads generated by pay-per-click (PPC) ads on Google and Bing
All-in-one customizable website, CRM, marketing tools
Guaranteed number of exclusive leads

$25 to $35, depending on the location

Buyers

Solutions cater to individuals as well as teams
Expansive network of real estate sites
3D home tours

$20 and $60 per lead, although costs vary by location

Foreclosures, expired, for sale by owner (FSBO), and for rent by owner (FRBO)

Call prospecting tools and auto-dialer
GeoLeads provides just-listed properties
Brand Builder to create custom marketing materials

From $39.99 to $119.98 per month

Buyers and sellers

Predictive seller leads
Social media marketing tools
Direct mail marketing solutions

10 to 20 cents per lead

Sellers

IDX lead conversion website
Targeted email and texting
Lead profiling provided

About $3.68 per lead; starts at $500 per month plus paid advertising

Buyers and sellers

Managed Facebook and Google pay-per-click
Ability to drive leads through social media
Third-party integration with lead generation platforms

$299 per month or $699 per month plus the cost of your ads

Sellers

Use of predictive analytics to determine potential sellers
Custom landing pages
Smart data access via API

Depends on the targeted area

Buyers

Sub-area targeting strategy
Lead behavior analytics
Automatic alerts and task reminders

Depends on the targeted area
Purchasing real estate leads through a lead generation platform saves you time and effort by finding you the right clients to focus on and convert. Take our quiz below to determine the real estate lead service best fits your needs:
Where should you buy real estate leads?
Market Leader: Best Place to Buy Real Estate Leads With Marketing Automation

Pros
Monthly flat rate for buying leads for real estate
CRM (customer relationship manager) provided
Marketing automation included
Cons
Limited education material or coaching
Social media marketing not included
Limited agent branding
Pricing
$139 per month
Pricing per real estate agent lead varies based on location, but is generally about $25 to $35
Who Market Leader Is Best for & Why
Market Leader has been around since 1999 and has extensive experience in lead generation for real estate professionals. The platform generates leads through a few different strategies. For example, Market Leader's HouseValues.com website collects potential seller leads and offers pay-per-click (PPC) advertising campaigns to drive traffic to your IDX website.
The Market Leader platform allows agents to create their lead generation website by selecting from various layouts and adding widgets, stock photos, and custom navigation. Because it offers site customization and creative insights, the platform is ideal for an agent with creative, marketing, and technical abilities. Market Leader also provides a simple drag-and-drop interface and allows in-line edits, but the platform is not ideal for the agent who wants to focus on responding to leads and following up.
Market Leader Highlighted Features
CRM integration: Leads are integrated right into your customer relationship manager (CRM), which means all your leads are in one place.
IDX websites: Refreshes new MLS (multiple listing services) every 15 minutes. When someone visits your website to look at properties, it pulls their information directly into your CRM.
Marketing automation: Reduces manual engagement by sending marketing materials to relevant contacts in your CRM and on social media.
Content library: Provides postcards, greeting cards, flyers, business cards, guides, and video-enabled, mobile-responsive emails, and adds your logo and brand so you stand out from the crowd.
Market Leader Customer Reviews
Market Leader received a 4.47 out of 5 rating from 1,058 clients. Many customers claim that the platform offers everything necessary for generating leads in real estate and converting long-term clients. They loved receiving text messages with information about website visitors and being able to track lead activity every day.
Some users want Market Leader's CRM to be integrated with Facebook and social media real estate lead sources and an auto-responder for new leads to help with engagement. For clients who prefer a platform integrated with social media, consider Offrs for its marketing solutions.
Zillow Premier Agent: Best Place to Purchase Leads Through Site Visibility

Pros
Obtain additional buyer leads on non-exclusive listings
Interactive listing tools
Listings appear on multiple leading real estate sites
Cons
Must have your own exclusive listings to list on the website
Limited marketing automation
No personalized website or landing pages
Pricing
Pricing varies based on location, but generally ranges from $20 and $60 per lead
Who Zillow Premier Agent Is Best for & Why
The Zillow Premier Agent (ZPA) platform is best for agents looking to focus on representing buyers, especially buyer-focused agents who have larger budgets and impeccable follow-up skills. Zillow has an extensive network of real estate listing websites that gain millions of monthly visitors. Agents who sign up with the ZPA program will get exposure on all its real estate platforms, including Trulia and StreetEasy.
To list on Zillow, you must have an exclusive listing. Its ZPA program allows an agent to have their contact information next to the listing agent's name to gain buyer leads. The buyer may choose to contact you instead of the listing agent based on your customer rating and the number of recent sales listed next to your name, giving you an advantage regardless of your industry experience.
The cost of ZPA is based on the ZIP code you choose, the average home price, and your budget. The higher the home price, the more expensive the ZIP code is, and based on your budget, your contact information will appear on a certain percentage of listings. Because of the high-cost structure, you will be competing against many agents, so if you get a lead, you must act quickly.
Zillow Premier Agent Highlighted Features
CRM: Incoming leads are captured and tracked, filling in their data and site activity, so you know ahead of time what they're looking for.
Communication tools: Your inbox is integrated with the platform, and leads are filtered and categorized, so you'll be notified if they want to schedule a tour or show interest in a property.
Mobile-friendly: The mobile app lets you respond to inquiries while out in the field and not risk losing them to someone else.
My Agent program: Allows you to be their exclusive agent across the networks for 30 days when buyers view any listings, increasing the odds that they'll reach out to you.
Syndication across Zillow sites: You can advertise across all Zillow-owned sites like Trulia and StreetEasy (for New York agents).
Zillow Premier Agent Customer Reviews
Zillow Premier Agent garnered 4.7 out of 5 customer reviews from 2,523 users. According to reviews, ZPA provides high-quality leads with detailed information for high conversions. Though some claim that calls can be distributed at odd times of the day, others love being able to collect leads via the mobile app while out on other showings.
One user expressed a wish for more options for the app and the ability to qualify calls before communicating with an agent. REDX offers a power dialer that aids with processing calls on your client list for agents who enjoy receiving calls but want to focus on them at specified times.
REDX: Best Place to Buy Niche Real Estate Leads

Pros
Focuses on FSBO and foreclosure leads
Ability to manage leads in one place
Affordable pricing options
Cons
No market reports
Leads are for niche markets
No personalized IDX website
Pricing
Expired Leads: $59.99 per month
Expired PLUS: $119.98 per month
GeoLeads: $59.99 per month
GeoLeads PLUS: $119.98 per month
FSBO Leads: $39.99 per month
FSBO PLUS: $59.98 per month
FRBO Leads: $59.99 per month
FRBO PLUS: $79.98 per month
Pre-Foreclosure Leads: $39.99 per month
Pre-Foreclosure PLUS: $79.98 per month
Who REDX Is Best for & Why
Agents can buy leads for real estate in niche markets from REDX, including expired, GeoLeads, FSBO, FRBO, and preforeclosure leads. Agents specializing in foreclosures or who are experienced in foreclosure transactions can be successful with the preforeclosure leads provided by REDX. Keep in mind that the nature of these leads in real estate necessitates an agent with established real estate experience because it requires an agent to prospect for business over the phone.
Prospecting for business over the phone is more complex than creating a marketing funnel and allows the system to do the work of nurturing leads through automated emails or advertisements. However, REDX does provide scripts to assist agents with phone conversations.
With the power dialer, the REDX system will dial as many leads as possible to get you on the phone. Contact information from each lead tool can be entered into REDX's power dialer to keep track of your communication. The power dialer is an excellent real estate agent tool that saves time and connects you to a large number of contacts in a short period.
REDX Highlighted Features
REDX Brand Builder: This is a social media content creation program where you provide the content, and it is converted into social posts by REDX's top designers.
Live training: Get trained through its live prospecting training and receive phone scripts to prepare you for making calls to FSBOs, expireds, and homeowners.
Lead data: The platform searches hundreds of sources and verifies their contact details before feeding them into the application.
Vortex platform: Its client management system lets you organize, track, and mark hot leads so you know who to contact first.
REDX Customer Reviews
With a limited number of reviews for REDX, they are still rated incredibly high at 5 out of 5. Customers said getting leads in specific neighborhoods was an easy way to get new business. Others mention that the expired leads list is updated regularly.
Based on reviews, REDX could improve by ensuring every property in the expired lead list has owner information and also by enabling the platform to monitor overall lead activity. If you're looking for a more robust platform with lead oversight, then BoldLeads would be a better fit.
Offrs: Best Place to Buy Real Estate Leads With AI Insights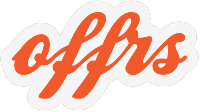 Pros
Predictive seller leads
Relatively low monthly cost
Social media integrated
Cons
No traditional CRM
Limited client engagement tools
Low client ratings
Pricing
10 cents per lead
20 cents per exclusive lead
$400 per month for leads in one ZIP code
$800 per month for exclusive leads in one ZIP code
Who Offrs Is Best for & Why
This platform is the best place for data-driven agents to buy real estate leads. Offrs uses more than 250 data points to determine the likelihood of a potential seller putting their home on the market. Because Offrs uses data from third-party providers to predict consumer behavior, this information is shared with the agent in SmartApps.
Data-savvy agents can leverage the information when prospecting to convert the leads into closed deals. In addition to predictive seller leads, Offrs also generates leads through FSBO leads, expired listings, and buyer leads. These leads feed into their SmartApps powered by artificial intelligence (AI) to manage leads based on various lead sources.
Offrs Highlighted Features
Smart App: Automate your marketing to property owners identified by Smart Data and engage with leads who are most likely to convert.
Smart Broker: Combines Offrs apps and tools so you can view lead information and efficiently customize your marketing to where they want to buy or sell. The program is free for brokers.
Smart Data: Maximizes your online ads so you don't overspend on ineffective advertising, targeting your chosen geographical location.
Branded templates: Customize templates to promote your brand and increase marketing engagement.
Offrs Customer Reviews
Offrs is rated 3.15 out of 5 with 80 reviews. Some users praise the lead feeding option and Smart App platform. Those who could choose their desired ZIP codes were also successful in their outreach efforts.
Other customers said that there was no training or onboarding for the platform and expressed dissatisfaction with the number of leads received. If users prefer to pay per lead instead, REDX would be a better solution.
CINC: Best Lead Generation Service for Consolidated Marketing

Pros
IDX website
Client communication drip campaigns
Market reports
Cons
Limited lead automation
Longer onboarding time
High monthly cost
Pricing
$1,500 per month for CINC Pro
$500 per month plus paid advertising
Who CINC Is Best for & Why
Given the number of resources provided by CINC, this platform is ideal for an agent looking to grow and build a team. One single system consolidates lead generation, lead management, and the marketing required to scale your real estate business and keep a constant business flow. If an agent is looking to start their brokerage, CINC also provides an enterprise brokerage solution to allow you to manage multiple agents on one platform.
CINC's comprehensive platform provides lead generation, nurturing, conversion, and retention through the entire sales cycle. It provides a lead generation website that integrates with your local MLS but also has a managed lead generation program leveraging pay-per-click ads and social media advertising.
To keep business running smoothly, real estate requires multiple systems, and CINC provides the necessary integration to combine numerous platforms into one system. CINC is also integrated with Gmail, Google Calendar, and various real estate websites such as Zillow and Realtor.com.
CINC Highlighted Features
CRM mobile app: Pay-per-click marketing tool that allows on-the-go calls, emails, and texts.
Open house scheduler: Provides the ability for clients to schedule virtual open houses.
CINC AI: An automated tool to instantly respond to leads using conversational-style artificial intelligence (AI).
Automation marketing tools: Automated text messaging and email drip campaigns, communication tracking, and lead routing.
CINC Customer Reviews
CINC is rated 4.11 out of 5 by 649 users. CINC customers said the text feature increased their conversion rates, and they were impressed with its ability to convert leads to buyers and sellers. There is room for improvement in its ability to import outside data if it's designed to support brokerage operations. If you're seeking a platform with CRM and robust automation, BoldLeads may be a better option.
Real Geeks: Best for Targeting Leads Through Social Media

Pros
Customizable IDX website
Third-party integration with lead generation platforms
Drive leads through social media
Cons
Seller and buyer leads only
No niche targeting
Postcard-only direct mail
Pricing
Monthly plan: $299 per month (plus $250 startup fee) for up to two users, $25 per additional user
Paid ad: Starts at $600 per month plus ad spend per plan
Geek AI: $200 per plan, per month
Who Real Geeks Is Best for & Why
Real Geeks is best for driving highly targeted leads through social media and Google Ads. It's the ideal option for agents who want to use social posting to guide prospects to their websites. Real Geeks is also excellent for agents looking for a unique, branded IDX website and custom landing pages.
Its features help you build a strong online presence to generate organic leads without additional costs. Real Geeks offers fully functional IDX listings websites and targeted landing pages, so you can nurture prospects through your pipeline. Its CRM tools help convert leads through automated email drip and SMS text messaging campaigns. It also provides a fully branded, easy-to-use mobile app so your lead can effortlessly search listings and receive real-time updates through push notifications.
Real Geeks Highlighted Features
CRM: Monitors lead activity in real time to know when they interact with the website and sends notifications to follow up.
Automated marketing campaigns: Create and schedule drip campaigns by lead type through your CRM.
SMS text messaging: Syncs with your CRM for simultaneously communicating with multiple leads, and is accessible from your phone, tablet, and desktop.
Customizable landing pages: Automatically captures lead information into your CRM, identifies which landing page they clicked on, and funnels them into their stage in the buying or selling process.
Real Geeks Customer Reviews
Real Geeks is rated at 4.3 out of 5 from 62 customers. Positive reviews say they like the Real Geeks coaching support and speed of lead engagement. One reviewer says he closed two deals within two months using its lead generating service. Another reviewer says the website is nice, and the CRM has great features and points out that while it sends you leads, follow-up is most important.
A few critical reviewers state that it is too expensive, and they were losing leads through pay-per-click marketing. One reviewer says the software is not user-friendly, and you have to go through too many pages to see different leads. Another user reports that customization options are limited.
SmartZip: Best Source of Repeat Buyer or Seller Leads

Pros
Agent branding
Daily action plan provided
SmartTargeting capabilities
Cons
Leads are not exclusive to the agent
12-month contract
High monthly cost
Pricing
Basic: Approximately $500 per month
Smart Targeting: Approximately $1,000 per month
Who SmartZip Is Best for & Why
SmartZip's leads are not exclusive to the agent, and it has a high monthly cost as well as a long contract time frame. This platform is therefore best for agents who can convert purchased real estate leads and have already built a base business. Since analytics determine who is most likely to sell shortly, the real estate leads for sale from SmartZip may take longer to convert. Therefore, agents must be willing to participate in the platform long term.
The platform contains lead generation, marketing, and customer engagement in one solution. It provides real estate agents with the contact information of homeowners who are most likely to sell based on predictive analytics. Once SmartZip identifies leads who may sell in the next six months, it employs multi-channel marketing strategies to reach potential sellers and keep them engaged. It also provides a Reach150 program allowing agents to increase their referral rates.
SmartZip Highlighted Features
Predesigned landing pages: Professional designed branded landing pages for capturing leads.
Smart targeting: Create custom automated social posts and marketing campaigns with highly targeted digital ads.
Audience Builder: Customizable drip campaigns for farming and mapping your chosen territory.
Reach150: Automates your brand reputation by soliciting client reviews and driving leads to you, focusing on your positive reviews.
SmartZip Customer Reviews
SmartZip is rated 4.7 out of 5 by 1,876 customers. Many users enjoy robust marketing efforts, such as sending postcards directly to leads to engage potential clients. As expected, those who committed long term saw a much more significant return on their investment (ROI).
A few users would have liked to see a higher volume of leads from social media marketing. If you want immediate real estate leads, Zillow Premier Agent is a better option because you can pick which leads you want to contact.
Zurple: Best Place to Purchase Real Estate Leads in Sub-areas

Pros
Multiple websites can target up to 10 different locations
Lead behavior analytics shows the probability of a real estate transaction
Clients can engage with real estate leads using the prospect's search activity
Cons
Doesn't have an overarching dashboard to show a team's productivity or to assign workflow
6-12-month contract required
Expensive setup fee
Pricing
$309 per month ($299 plus $10 MLS fee)
$799 setup fee
Add-ons:
$150 per month for 5 users
$150 per month to add a lender
$150 to import 5,000+ leads
Who Zurple Is Best for & Why
Zurple employs a different method than other platforms, which gives agents access to a single website. It permits agents to have up to 10 websites targeted at different sub-areas. For instance, rather than targeting all of New York City, agents can target sub-areas like the Bronx, Brooklyn, Manhattan, or well-liked neighborhoods like the West Village. This method can also assist in capturing more potential clients searching in specific locations.
Zurple also offers lead behavior analytics, which show the likelihood of a real estate transaction. This data is presented on the lead capture platform via graphs, charts, and statistics. Real estate professionals who prefer a data-driven approach to real estate can use the platform to generate leads and attract prospective buyers.
Zurple Highlighted Features
Lead behavior analytics: Uses multiple behavioral analytics to prioritize leads based on buying or selling readiness, saved properties, luxury buyer or seller, and frequent site visitors.
Sub-area location targeting: Create up to 10 websites designed for targeting different sub-area locations so your marketing is customized to the location.
Zurple notifications: Notifies busy agents about leads' behavior and automatically sends alerts to email and phone.
Real estate platform integration: Integrates with Zillow, Realtor.com, and Trulia, and updates MLS listings.
Zurple Customer Reviews
Zurple received a 4 out of 5 rating from its 55 users. Many users are pleased by the quantity and quality of leads they obtain. Some users also appreciate the Zurple notification feature, prompting them to contact prospects at an appropriate point. Furthermore, its lead insights and email campaigns assist them in engaging leads and encouraging them to reply.
However, Zurple's website offers limited customization options. If you need a customizable website, we recommend Market Leader instead. It provides site customization and creative insights that help agents with creative, marketing, and technical abilities to create a unique website.
Bottom Line
It is essential to ensure that the platform where you buy real estate leads aligns with your goals, strengths, and target audience to maximize your return on investment. But along with referrals, marketing, and advertising, buying real estate leads is a fantastic way to supplement and maintain your lead flow. It is also a convenient, cost-effective way to guarantee you continue to build your real estate business with qualified leads.