You've served our country, and now you need financing for your small business. When picking a veteran small business loan, consider whether you need seed money for a startup or a short-term loan for working capital. Also, consider that some lenders will require a monthly payment, while others will provide seed capital for your business but will want a piece of ownership in your company in return. We chose the best loans set up with features and benefits designed specifically for veteran-owned businesses.
Navy Federal Credit Union: Best Overall Small Business Lending for Its Members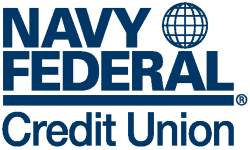 What We Like
Obtainable financing for members
Monthly repayment terms of up to five years
No prepayment penalty
What's Missing
Interest rates are relatively high
Membership requirements
Financing Offered
Business line of credit
Vehicle loans
Equipment loans
Term loans for working capital
Why We Recommend Navy Federal Credit Union: Navy Federal Credit Union offers small business loans of up to $100,000 at interest rates ranging from an 11% to 18% annual percentage rate (APR), with terms up to five years. These loans can be used for equipment, vehicles, or working capital. Business lines of credit are also available through Navy Federal. While Navy Federal Credit Union doesn't list a specific value for required gross annual revenue, they'll want to see that you have a debt service coverage ratio (DSCR) of 1.25x or better, a full year of business operations, and a credit score of 650 or higher.
To receive small business financing through Navy Federal Credit Union, you must apply for membership, which is open to veterans and their families nationwide and can be done online. Veteran-owned businesses are also eligible.
Visit Navy Federal Credit Union
Lendio: Best Option for Comparison Shopping

What We Like
Marketplace provides potential for competitive offers
Fast application process
What's Missing
Funding and approval times may be lengthy
Potential for higher interest rates if credit scores are not good.
Financing Offered
Business line of credit
SBA loans
Business loans
Business credit cards
Why We Recommend Lendio: Lendio is a business financing platform that matches applicants to over 75 funders. Lendio can offer multiple financing options for business owners, including SBA, credit cards, lines of credit, and short-term business loans. Given the plethora of choices available, Lendio is a great choice for business owners who can afford to be patient and scout out the best deal by comparison-shopping.
Lendio's application process takes a matter of minutes, and you can be preapproved as soon as 48 hours. At that point, you'll be given potential financing options and can select the one that best fits your needs.
SmartBiz: Best Option for SBA Express Lending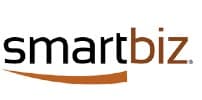 What We Like
Fast application process
Up to $350,000—can be approved in as little as 30 days
What's Missing
Need two years in business to qualify
Need good credit
Financing Offered
SBA loans
Business term loans
Why We Recommend SmartBiz: Getting an SBA loan can be a complicated and time-consuming process that can take over 90 days from the time you submit your application to when you receive funding. However, the SBA does offer an expedited processing service for smaller loans called the SBA Express Loan. The SBA Express Loan generally follows the same guidelines as the standard SBA 7(a) loan, but the maximum loan amount is limited to $350,000, and only select lenders are qualified to participate. SmartBiz is one of those lenders, and they provide approval and funding on Express loans in as little as 30 days. Should you need a larger SBA loan, SmartBiz can finance up to $5 million through the 7(a) program.
Qualifying for an SBA loan normally requires a business to be open for at least two years and for its owners to have good credit. If you meet those requirements, you may be able to take advantage of the SBA Express Loan. You can prequalify with SmartBiz through a simple online application that takes only a few minutes to complete.
PenFed Foundation: Businesses That Aim to Scale Quickly

What We Like
No immediate repayment of funds should you get selected
Targeted funding geared towards veteran-owned businesses
What's Missing
Competitive application process
Risk of giving up larger stake of ownership
Financing Offered
Seed capital for startup veteran-owned businesses as equity investment
Why We Recommend PenFed Foundation: The PenFed Foundation offers a Veteran Entrepreneur Investment Program, which provides financial assistance nationally to startup veteran-owned businesses by way of an equity stake or convertible note. To qualify, your business must be majority veteran-owned.
In some cases, the PenFed Foundation may take an equity stake in your business, such as an angel investment firm, becoming a partial owner of your company. While there's no recurring cost to you (as there would be with a loan payment), when your business becomes successful and profitable, the investor may choose to cash out their equity percentage.
Financing decisions are based on the feasibility of your business proposal and reviewed by the board of the PenFed Foundation to determine the best financing option for the veteran-owned business and the foundation. You'll likely be asked to provide a copy of your business proposal or pitch deck. To increase your chances of being funded, you'll need to have a well-developed business proposal and business plan.
Hivers & Strivers: Best Option For Those Seeking an Angel Investor

What We Like
No immediate repayment of funds should you receive funding
Potential for a large non-recourse investment in your business
What's Missing
Risk of giving up stake of ownership
Low chances of approval, given competitive process
Why We Recommend Hivers & Strivers: Hivers & Strivers isn't a lender, but rather an angel investment group that believes strongly in supporting veteran-owned businesses. Unlike a loan offered by a lender, funding from Hivers & Strivers doesn't have an interest rate and doesn't require traditional repayment. Should your proposal be accepted by Hivers & Strivers, you offer an equity stake in your business. As Hivers & Strivers would own a percentage of your business, they would be entitled to a portion of your profits if and when the investment company decides to cash out. Hivers & Strivers provides an average of $250,000 to veteran-owned businesses nationwide in the startup phase.
To help ensure that you're operating profitably, Hivers & Strivers will have a presence in your company and help guide your business. If you're willing to divest a piece of your ownership to receive funding, Hivers and Strivers is well worth considering. To qualify for investment funding from Hivers & Strivers, your business must be owned and operated by a military veteran. Hivers & Strivers will want to review and discuss your business proposal, your cash flow projections, and your business plan to make an informed decision as to whether to invest in your company.
Other SBA Initiatives for Veterans
The Small Business Administration offers several initiatives to assist veteran-owned businesses with training to support their efforts:
Boots to Business: The Department of Defense and the SBA partner on this program, which is designed as an entrepreneurship education and training program.
Women Veteran Entrepreneurship Training Program (WVETP): This program provides entrepreneurial training to female service members and female spouses of service members and veterans looking to start or grow a business.
Service-Disabled Veteran Entrepreneurship Training Program (SDVETP): This training program assists service-disabled veteran entrepreneurs who aspire to be small business owners or currently own a small business.
Veteran Federal Procurement Entrepreneurship Training Program (VFPETP): Veteran-owned businesses can take advantage of training to assist them in pursuing government contracts.
Military Reservist Economic Impact Disaster Loan
Businesses that have active military or reservists called up for duty can utilize low-interest financing from the SBA if their business is significantly impacted by the loss of staffing due to military service. The Military Reservist Economic Impact Disaster Loan (MREIDL) provides up to $2 million in financing to cover operating costs should a business be impacted by staff serving in our nation's military. You can find out about how the MREIDL and other SBA disaster loans work in this article.
Bottom Line
While many lenders claim to make business loans to veterans, the loans they offer are no different than the ones that they offer to nonveterans. We have searched to find the best small business financing options for veterans that either offer an additional benefit to veterans or invest only in veterans.