According to the Small Business Administration (SBA), about 33 percent of all businesses will fail during their first two years. This is why it's important that business owners are guided by principles to reach company goals every day. We asked the experts to share the business philosophy they live by that helps them stay focused as decision makers.
Here are the top 30 best business philosophies from the pros.
---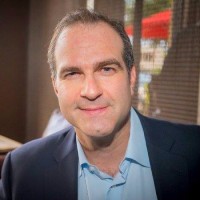 '1. Create and nurture positive employee and customer relationships.'
Louis Carter, CEO & Founder, Best Practice Institute
My business philosophy is to create and nurture positive employee and customer relationships where we are all better as a result of having one another in each other's lives. The pragmatic application of this philosophy is to ensure that there is a constant flow of respect for time, care for each other's well being and support for our mutual success in the form of providing instructions, knowledge and resources necessary to get the job done to the best of everyone's ability.
---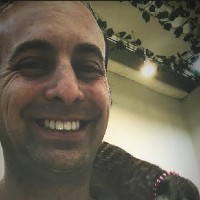 2. 'I dedicate myself to ensuring my clients are successful.'
Richart Ruddie, Owner, Profile Defenders
If they're not successful then neither are we. Putting our clients first and going way beyond the normal scope that any company would go to ensuring that our clients are not only happy but also end up seeing results over the long-term has led to our success in building a business that doesn't need to spend money advertising and receives a large portion of our clients from referrals and are many past happy clients who attest to those in need about our obsession in resolving our clients matters. One time, I received a call at 3 a.m. from a girl that was afraid she was going to be fired the next working day because of something negative about her on the internet. I knew a way to clear page one by the time she arrived to work and helped her keep her job. So, telling our staff to remember to go above and beyond for our clients and always communicate with them.
---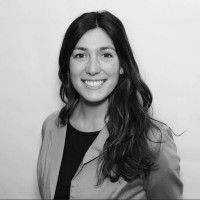 3. 'The single biggest problem in communication is the illusion that it took place.' — George Bernard Shaw
Jessica Welch, Marketing Content Associate, BigSpeak Speakers Bureau
Every month, Dr. JP Pawliw-Fry surveys more than 30,000 people in the workplace through the Kellogg School of Management's Executive Education program to narrow in on the traits and qualities that differentiate the top from the poor performers. He found the best leaders never avoid the hard part of a conversation. Most of us will omit the last 8 percent of a difficult discussion, assuming the other person understood what was implied. This creates tension and frustration when nothing changes since the two didn't fully understand each other. For everyone to work at maximum efficiency, it's crucial to finish up that last 8 percent of the tough conversations.
---
×
Subscribe To Get Unbeatable Marketing Insights, Tips, and Exclusive Deals
Join 150K+ small businesses receiving our weekly newsletters.
This email address is invalid.
×
Subscribe To Get Unbeatable Marketing Insights, Tips, and Exclusive Deals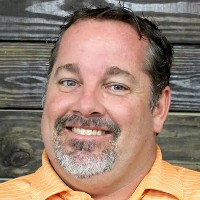 4. 'Participation in campaigns motivates employees to be recognized and also allows employees to recognize their peers.'
Bryan Croft, CEO & President, Holmes Custom
We have a successful recognition campaign that rewards employees who have taken initiative and shown commitment to our core values. Each month, employees can nominate one another for recognition as a Holmes Ninja. Once a month at our all-hands meeting, we randomly draw the names of three ninjas out of the approved ninja nominations and the three ninjas receive an award — examples of which include a half day paid time off, a restaurant gift card or a front row parking spot (which has the added benefit of being free). One major impact of the Holmes Ninja campaign is the continued commitment to improving our team philosophy.
---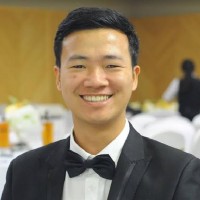 5. 'Innovation is saying no to 1,000 things.' — Steve Jobs
Tran Ngoc Tuan Anh, Founder & CEO, Meta Box
The more I do business, the more important that I find this quote from Steve Jobs: People think focus means saying yes to the thing you've got to focus on. But, that's not what it means at all. It means saying no to the hundred other good ideas that there are. You have to pick carefully. I'm as proud of the things we haven't done as the things I have done. Innovation is saying no to 1,000 things.
It talks about that one thing that's important for startups and small businesses: focus. It's very important for startups to survive in their first years. To do that, many of them choose to do many different things to keep the cash flowing in. But, in the long-term, you'll realize eventually that this is the wrong decision. Focus your efforts on one thing, and you'll reap the rewards you want for your startup business.
---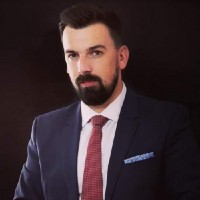 6. 'Think big — start small,'
Radu Balas. Founder, ICO Battle
Being ambitious is absolutely crucial. You and your team need an overall vision to keep coming back to day after day and feel like you are contributing and building something big, plus providing a service or product that is genuinely useful and beneficial for people. Break your vision down into manageable chunks and lay them out on your roadmap in your business plan. Set monthly and quarterly objectives and build in regular review dates to assess and revise your targets. If you are optimistic yet realistic, you will see your progress in no time. Just be cautious of accelerating too fast: achieving goals sooner than you have planned for may invite problems further down the line.
---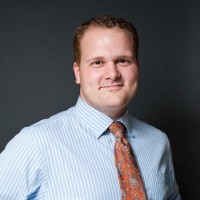 7. 'Timing is a great key to success.'
Taylor Toce, President & CEO, Velo IT Group
The late Andrew McKelvey, billionaire founder of Monster.com, was incredibly generous with his time during the few years I knew him. Andy was one of several key mentors I have had over my entrepreneurial journey, always taking time to answer my questions and return my phone calls and emails. Across many different conversations about sales, marketing, hiring, firing and more, one consistent message from Andy was that timing is a great key to success. Through the years, I have learned more about what this advice means. As an entrepreneur and business leader, it is my job to chart a course for our organization that places our ship in the right seas, at the right time, in order to take advantage of market conditions that amplify our collective strengths as an organization. These strengths will also have to change and improve over time to make sure our organizational strength is valuable in our marketplaces at any given time.
---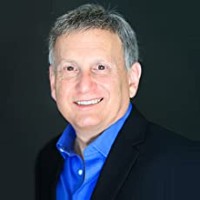 8. 'Sincerely help prospects first, and the money will follow.'
V. Michael Santoro, Co-founder, Vaetas
Our company provides this help without expectation. We accomplish it by providing valuable education and even referring them to a good resource if our business is not the best match to solve their problems. The trust and respect that it earns has been a major contribution to our success. We also ensure that this philosophy continues when prospects become our customers. It is gratifying to see people we help so appreciative. It makes us feel more like a community as opposed to just a company-customer relationship. It's the power of giving that drives our cultural foundation and, as a result, we attract a customer base that remains with us long-term.
---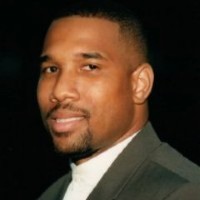 9. 'Acquiring things of much worth requires much work.'
Damon Nailer, Consultant, Kitril
This quote inspires me because I realize it is one thing to "count the cost" before pursuing any endeavor and it's a different thing to "pay the price" to achieve that same goal. Whether it's success, money, promotions and so on, I ask myself constantly, "How bad do you want it?" If my desire is strong enough, I am aware that whatever I desire to obtain will require an honest and consistent effort which enables me to prepare myself for the undertaking adequately.
---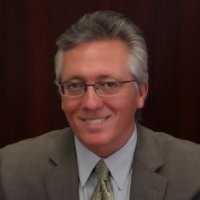 10. 'In times of great change, learners inherit the Earth while the learned find themselves beautifully equipped to deal with a world that no longer exists.' — Eric Hoffer
Jeffrey Deckman, Founder & President, Capability Accelerators
This speaks to my commitment to being a lifelong learner and adapter to changing conditions. This is especially critical in the fast-moving, unpredictable and rapidly changing, knowledge-age economy. It has served me extremely well as well as my clients who embrace the same philosophy.
---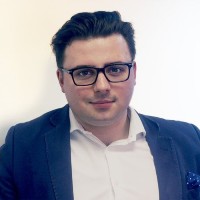 11. 'Opportunities multiply as they are seized.' — Sun Tzu
Xavier Parkhouse-Parker, Co-founder & COO, ZapHub
It's a simple and obvious truth, that benefits all areas of business and life. It is an inspiration to grab opportunities as they will always lead to more. This philosophy also helps us to focus on making use of the opportunities we have, for example, delivering a high-quality service or product to a customer will always lead to more opportunities to do the same. There is also a cautionary tale here: every chance you take leads to more and eventually you'll get overwhelmed. We keep this in our minds with everything we do. It helps us grow and ensures we always deliver top quality work.
---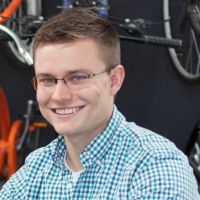 12. 'Fail often so you can succeed sooner.' — Tom Kelley
Ryne Higgins, Senior Manager of eCommerce, Peacock Alley
IDEO is one of the most creative design and consulting firms in the world, and its willingness to embrace failure as a stepping stone toward success is an inspiration for all companies looking to grow. Mistakes in business are often viewed negatively instead of as a learning opportunity, and Tom Kelley takes the concept of constructive failure one step further by insisting companies make mistakes frequently to accelerate innovation. Kelley's philosophy decreases the fear of failure and, therefore, allows companies to implement higher levels of risk and creativity when striving for growth. While it's important to be strategic about all business goals and to aim for success on the first attempt, utilizing mistakes better to inform future decisions will keep companies sustainable and flexible as consumer needs change over time.
---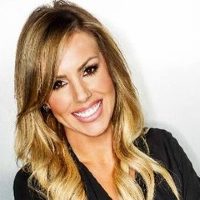 13.'Environment + energy = success'
Veronique James, Founder & CEO, The James Agency
Since day one, I have believed in this formula. The right office environment, the right people and the right clients are the key formulae for a successful business practice. The office environment is more than just the type of chairs and paint color on the walls, although those play a role. The environment also includes the tone, feel and energy your office exudes. The personalities within need to mesh with that vibe. Without the right people, the client mix will suffer. Staff and clients also need to have synergistic energy.
---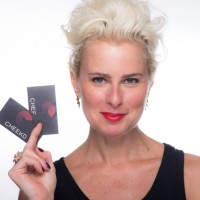 14. 'You just can't beat the person who never gives up.' — Babe Ruth
Lori Cheek, Founder & CEO, Cheekd.com
Determination is the absolute number one characteristic required for an entrepreneur to succeed. After building my dating business for more than eight years, I've got a laser-focused vision to succeed and will do almost anything to keep this business flourishing. When most people would have quit, I only hustled harder. I think my personal approach, passion and dedication mixed with my relentless conviction that failure is not an option has been the recipe that has led to my success. I could definitely be the poster child for the age-old phrase "what doesn't kill you can only make you stronger." But, no matter what, in the end, I'm going to have a magical story to tell.
---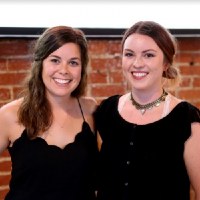 15. 'Listen and learn from other people.'
Olivia and Molly McShea, Co-founders, Livalit Travel
We believe strongly in listening to and learning from other people. It's how we came up with the idea for our business. When we were starting our business, whenever we would have a conversation with our dad, he would say that he had ideas or suggestions, but it's our job to figure out what we can apply to our business. For us, advice can fall under three different categories: useful, irrelevant or a catalyst for a new way of thinking. People will always offer new ideas and advice, even more so being business owners in our 20s, but it's important to continually stay open to it because, whether we want to accept it or not, we don't know everything.
---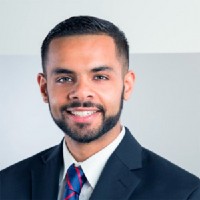 16. 'I shall either find a way or make one.' — Hannibal Barca
Jason Patel, Founder, Transizion
Hannibal was a skilled military commander, an inspiring figure and a daring leader who said this quote before leading an army of men and elephants over the Alps to fight Rome. It is considered one of the greatest military feats of all time. This quote is great for entrepreneur and business owners because it reminds us of our duty to never let setbacks, obstacles and failures deter us from our goals. Whether it's a competitor or a mountain range standing in our way, we need to fight, march forward and lead by example. Sometimes, the journey will be rough, and we'll think of turning back. Courage is keeping the faith and grinding toward success.
---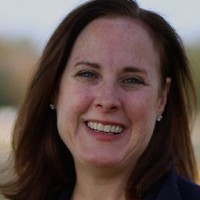 17. 'We deliver what we promise.'
Paige NeJame, Owner, CertaPro Painters of the South Shore and Boston Rockland
I fell upon this mantra when I realized that all issues in our small painting business could be traced back to when we did not deliver what we promised to either a client, our colleagues or even ourselves. I was not thrilled with the fact that this mantra is so boring, but I am happy with the fact that it is memorable. If you ask anyone in our company, "Why do we exist?", they will immediately respond, "To deliver what we promise." So, in lieu of a clever, ear-catching and jazzy philosophy, I'm happy to have something that can be remembered easily and repeated by my staff. Having this mantra allows me to remind everyone each time someone does something well with text or email that says, "Thanks for delivering what we promised."
---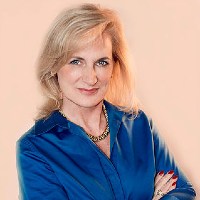 18. 'Skills help us do — values help us become.'
Nancy Cramer, Leadership Consultant, NancyCramer.com
Skills are required to do a job. This is the entry point. We can be the most skilled company in our category and market. However, to become what we want to be, we have to align our skills with what we value. For example, hard-won customers are valuable. We value the relationship we have created and want to protect that trust. With values such as trust, honesty and hard work, we can become more than just our skills alone. By having values, we build a reputation that precedes us into the marketplace. People subconsciously make buying decisions based on who they think they can trust. By focusing on values, leadership develops a brand that attracts quality clients and employees.
Also, values provide a measuring stick for all activities. When a potential action violates a core value, then deciding is streamlined, reputations are protected and time is saved.
---
19. 'Even if you are on the right track, you'll get run over if you just sit there.' — Will Rogers
Pete Baldine, President, Moran Family of Brands
I like it because it is comical to an extent while seriously pointing out the importance of taking action and not riding on your laurels.
---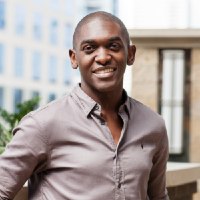 20. 'The dream is free — the hustle is sold separately.'
Harold Hardaway, Ph.D., Co-founder, Cardigan Communications Group
Things don't just happen. Lots of people have great ideas, brilliant even, but it's not always the smartest person or the best idea that succeeds. It's the people who are obsessed with seeing their vision become a reality, and they are willing to put in the work to bring it to life. For me, as a small business owner, this quote encourages me to push past tired, never accept good as good enough and to focus today on the things that will bring about my desired tomorrow. When I started my own business, I went from a team of 22 to a team of two (me and my business partner), so I do many things — invoicing, calendaring and so on — that I haven't done in a very long time — new things like business development and the less-than-desirable but necessary legal stuff. The hustle is what makes me grow, and it's worth it.
---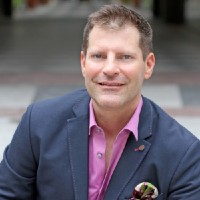 21. 'Your level of self-awareness is the number one predictor of your business success.'
Jason Treu, Executive Coach, Jason Treu Executive Coaching
Only 10 percent to 15 percent of leaders are self-aware, but 95 percent believe that they are. If you don't understand your blind spots, patterns, emotions and how those affect others, you'll make many mistakes, lose clients and have poor employee retention. Self-aware leaders deal with conflict much better and enter into difficult conversations on a regular basis. They let their ego cloud their decisions much less often. They seek to understand first by listening vs. trying to tell others why they are right. Self-aware leaders are vulnerable, and they share with others, which builds deep relationships much quicker.
---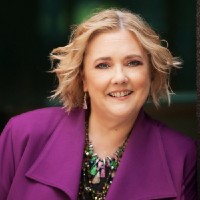 22. 'Never strive to be perfect, but strive to perfect.'
Michelle Bergquist, CEO & Co-founder, Connected Women of Influence
Perfection is unattainable. As a small business, if you strive for perfection, you'll never grow and flourish. A better philosophy is: We try things and then we perfect. If you expect perfection, team members will be afraid try things — they'll shut down. On the other hand, perfecting things draws ideas out of people. You lead people with the idea that perfection is not the goal. Encourage your team to embrace the imperfections, then look for ways to level up, raise the bar and be better. Ask, "What do we need to change, modify or improve?" Lead them by asking, "What hurts, what works and how can we make what works even better?" It's all about tweaking.
---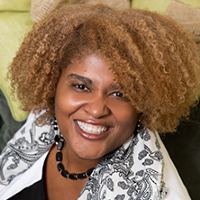 23. 'Our rewards will always be in exact proportion to our service. If you don't like your income, you must devise ways and means of increasing your service.' — Earl Nightingale
Dr. Froswa' Booker-Drew, Owner, Soulstice
This is one of my favorite quotes. Earl Nightingale is someone that although he's been gone for years has served as an inspiration for his thinking. Most leaders and business owners are so driven by making money that they don't focus on how they are providing a service that will make a difference. Focus on doing great work and providing service that is exceptional but, more importantly, make sure you are giving back. I've never been to a funeral where they discussed the amount of money a person made. They always discuss how a person made them feel. It is about relationships and making sure that we are building others as well in the process.
---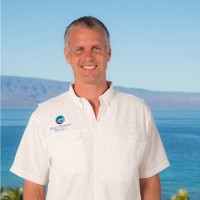 24. 'If you wait for the customer to tell you what to do, you're too late.' — Yvon Chouinard
Chris Geng, Founder & Principal, Maui Resort Rentals
When I first heard Patagonia founder Yvon Chouinard say this, it resonated with me, and it has been one of my guiding philosophies ever since. I founded this company by catering to a need that had not been met or even widely vocalized. By doing this, we were able to gain the first-mover advantage in a previously unserved market. This provided us with the revenue and capital to compete with bigger players in more competitive markets and successfully scale our business. Now, as we grow, we continue to turn to this philosophy when evaluating our service offering so that we can continue to be proud of what we do, keeping us motivated and competitive.
---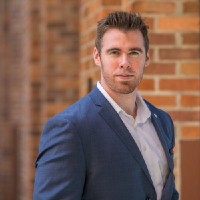 25. 'There is only one boss: the customer. And he can fire everybody in the company from the chairman on down, simply by spending his money somewhere else.' — Sam Walton
Jeff Butler, Workplace Expert & Author, JeffButler.com
This quote right here by Sam Walton is probably one of my most favorite ones. Young business owners lose track of who's in charge, and that is the customer. Because the customer, ultimately, is the one who's giving the company money, and this perceives the value of the company. Very often, you get many places, especially young startups, that have no idea of what a customer values, and they think of this as wonderful ideas that have no credibility or perceive value in the world. So, the more that you're facing your customer, interacting with them and understanding them, the more likely you're able to build significant instant value through them in this front. They're also in charge of the entire business because, without them, the business does not exist.
---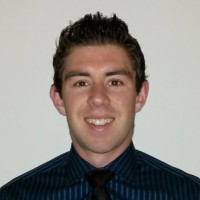 26. 'You will never write an extraordinary story until you realize you are the author.'
Kean Graham, CEO, MonetizeMore
This is an incredible quote because it enables me to enjoy my victories more and bounce back from my failures quickly. For victories, I know that even if there was a bit of perceived luck involved, it was my previous actions to lead to that event inevitably. For my failures, I am able to learn from them immediately because I take responsibility and reflect on how I could have prevented the negative situation so that it never happens again. From there, I change a good thing into a bad thing by approaching the negative situation from a new, clever angle.
For example, we were disapproved by Google several years ago and lost millions as a result. We responded by improving our screening processes, diversifying our revenue streams and partnering with a fraud suppression company to prevent this issue from happening again. As a result, we have rebuilt the company to be more sustainable and resilient than ever. It ended up being a blessing in disguise.
---
×
Subscribe To Get Unbeatable Marketing Insights, Tips, and Exclusive Deals
Join 150K+ small businesses receiving our weekly newsletters.
This email address is invalid.
×
Subscribe To Get Unbeatable Marketing Insights, Tips, and Exclusive Deals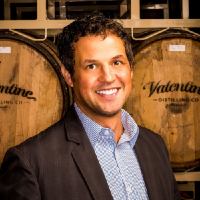 27. 'I am taking a stand against mass-produced spirits. I am here to prove that American ingenuity and quality American manufacturing is still alive.'
Rifino Valentine, Founder, Valentine Distilling Co.
I have a simple philosophy: everything that I do must be done with quality in mind above all else, the way it was meant to be done. I have a passion for quality. This passion makes quality the key ingredient in everything that I work on. I've always appreciated the American craftsman — working by hand and making one-of-a-kind items that stand the test of time. In distillation, this means selecting the best ingredients, distilling in small batches and taking care of every single step of the process. I take great pride in using Old World techniques, techniques that haven't changed in centuries. There are no computers controlling the stills — just my sense of taste and smell to determine the cuts.
---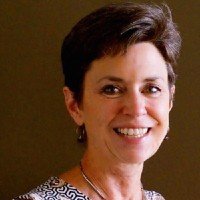 28. 'A stranger is a friend you haven't met yet.'
Meg Schmitz, Franchise Broker, MegSchmitz.com
In the business world, professionals should leverage their every contact, every connection to further their careers, whether employed or not. To not network is to miss out on the pulse — to miss the flow of opportunity and change. People you are connected to want to help, and you can put yourself in position to get their help through networking. The subtext of our lives is what draws people in. Hobbies, diversions and kids can be great ways to get to know someone, and he or she may very well know someone who can align you with a business opportunity down the line.
---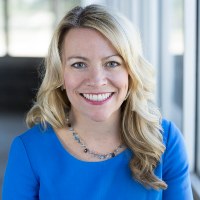 29. 'Everyone wins if people love their jobs.'
Kendra Prospero, CEO & Founder, Turning the Corner, LLC
Focus on your people. Are they happy, what do they need and how can I help them? First, start by hiring slow and firing fast. Hiring should be treated as a business process. Second, onboarding and training your new employee is essential for long-term success. It is also a way for you to be present around if your new employee is truly a fit. Third, you must have the difficult conversations. When you decide to be a leader, you have decided to be brave, strong and do the hard things. It's an art to have a difficult, dignified conversation that results in your desired outcome.
---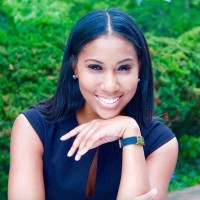 30. 'I am one with infinite missions. My workplace is the entire world.' — ITOCHU
Alexis Davis, Founder & CEO, Hoo-Kong.com
That is truly the philosophy of both my business H.K. Productions Inc. (Hoo-Kong.com) and myself. We believe in helping people help themselves. We're constantly innovating, creating new tools and providing new resources to help people discover, learn and grow. My work goes far beyond my business. My duty in life is to be a light of truth, hope, help and change wherever I go. I believe in giving the help I've had or giving the help I wish I had.
---
Over to You
Running a business is an everyday challenge to perform better continuously. But, with the right guiding principles in place, your business should be able to overcome anything that gets in its way successfully.
Want to share a business philosophy that you live by? Tell us in the comments!