Small business owners who need auto insurance want it at a competitive rate. However, the cheapest commercial auto insurance doesn't necessarily provide the best coverage, so we looked at costs as well as policy options, online features, claims processing, and customer reviews to arrive at the six best commercial auto providers for the money.
Top 6 Cheapest Commercial Auto Insurance Companies
| Insurer | Best For |
| --- | --- |
| | Business owners who want good discounts from a top-ranked auto insurance company |
| | Written guarantees on repairs from a network of pre-screened repair shops |
| | Small business owners with a fleet of vehicles who want to save money |
| | Gap coverage for business owners who lease new vehicles |
| | Contractors who depend on vehicles and need claims processes quickly |
| | Micro-businesses that rent, hire, or borrow vehicles for work purposes |
What Commercial Auto Insurance Is
Commercial auto insurance is an insurance policy that covers physical damage and liability concerns for commercial vehicles, including cars, trucks, and vans. Policies can pay for damage to the business-owned vehicle as well as the damage you and your drivers cause others.
A few examples of the vehicles that require commercial auto insurance include:
Box trucks
Food trucks
Service utility trucks
Vans
Pickup trucks
Businesses that rely on trucks, such as delivery services or contractors, can usually work with a commercial auto insurance provider. However, insurance for semi-trucks includes specialized coverage options for that industry's unique risks.
Is Getting the Cheapest Commercial Auto Insurance a Good Idea?
Most small business owners have tight budgets, so finding inexpensive insurance is usually a good idea. That said, you're only wasting money if your cheap auto insurance doesn't cover accidents when they occur. What you really want is the cheapest commercial auto insurance you can find that still covers your specific risks and pays when you have a claim.
Here are a few tips for getting the cheapest commercial auto insurance:
Look for discounts: Many insurers offer discounts to business owners who pay their entire premium at the start of their policies or who bundle commercial auto with other coverages; ask your agent about discounts while you shop
Maintain a good driving record: Insurers often increase premiums if a policyholder files multiple claims, so use safe driving practices and encourage your employees to do so as well
Hire wisely: If you need employees to regularly drive for work, make sure you look into their driving records before you hire; you can order a copy through your state's department of motor vehicles
Consider raising your deductible: A deductible is the amount you pay in a claim; increasing it usually reduces your annual premium


We selected Progressive Commercial Insurance as our top choice for cheap commercial auto insurance because it is one of the largest auto insurance carriers and has a long history of writing policies. This means Progressive Commercial both understands auto risks and has the financial backing to price its policies very competitively.
Progressive Commercial Auto Insurance Costs
The national average for Progressive Commercial business auto insurance is about $165 per month, or $1,980 annually. That's a bit higher than some carriers, but Progressive Commercial also covers a wide range of industry and vehicle types, and the increased risk accounts for the higher average.
Progressive Commercial also offers seven business car insurance discounts:
Commercial driver's license (CDL) discount: For-hire truckers who've had their CDL for two years or more are eligible for savings
Business experience discount: Business owners, including tow truck and commercial truck drivers, can save if they have at least three years business experience
Prior insurance savings: Policyholders with 12 consecutive months of business auto insurance coverage can earn a discount
Package discount: Purchasing business car insurance when you have either an in-force general liability or business owner's policy makes you eligible for additional savings
Paid-in-full discount: Business owners can get up to 15% off their premium if they pay the entire amount at policy inception
Pay by electronic fund transfer (EFT): Opting for paperless billing lets you save money by avoiding processing fees
Smart Haul Program: Truckers for hire are eligible for a minimum of 3% off their premiums if they use an electronic logging device
Progressive Commercial's customers can also take advantage of its PerkShare program to get discounts on vehicle history reports, rental cars, tires, and oil changes.
Progressive Commercial Financial Ratings
Progressive Commercial is a solid choice for small business owners to place their commercial vehicle insurance. It has strong financial stability with high ratings from three of the top credit-ratings agencies, including an A+ from A.M. Best. This indicates Progressive Commercial is more than capable of fulfilling its financial and insurance obligations.
NR=Not rated
Progressive Commercial Auto Insurance Policy Options
Small business owners can tailor their business auto insurance through a number of Progressive Commercial's specialty coverage options. These include:
Non-owned car: Coverage for employees who periodically drive their personal vehicles for business
Any auto: Extends liability coverage to cars purchased during the life of your commercial auto policy as well as any hired and non-owned autos
Executive coverage: Extends the coverage in a partnership's or corporation's commercial auto policy to vehicles its executives rent, borrow, test drive, or lease.
Progressive Commercial also offers insurance for semi-trucks, tow trucks, trailers, and food trucks.
Progressive Commercial Online Features
Progressive Commercial's online application is easy to understand, takes less than five minutes to complete, and returns a quote in less than a minute. However, you must call a toll-free number to complete your purchase. Once you have a policy, you can use a secure online portal to update your policy, make payments, and request servicing.
Progressive Commercial Auto Insurance Claims Process
Business owners must call Progressive Commercial to report claims, but after that, they can track their claims online. The company's claims department is always open, and claims representatives can help business owners with services like arranging a tow, scheduling repairs, and finding a rental car.
What Progressive Commercial Is Missing
Progressive Commercial mainly focuses on commercial vehicle insurance, outsourcing many other business policies to an online broker. As a result, business owners can get quotes for other coverage through the Progressive Commercial site, but the actual policy may come from a different carrier. That can be a drawback for business owners who want to deal with a single insurer for all of their needs.
What Users Think About Progressive Commercial
Progressive Commercial reviews are difficult to come by. Most of the reviews you find online are for its better known personal lines coverage, and those are a mixed bag, as users often note difficulty with claims. Positive reviews, however, routinely mention outstanding customer service.
Nationwide: Best Commercial Auto Insurance Company for Claims Service


Nationwide Insurance is our choice for the best commercial vehicle insurance company for business owners who are concerned about claims. Not only can business owners go online to file and track their claims, but they also can request roadside assistance that way too. Nationwide also pre-screens repair shops and provides written guarantees for repairs for as long as you own the vehicle.
Nationwide Commercial Auto Insurance Cost
Nationwide does not have specific pricing available on its website, however, it does have flexible payment options to help small businesses. Additionally, Nationwide agents offer yearly reviews to assess coverage and identify discounts like one offered for buying multiple policies through Nationwide.
Nationwide may also offer discounts for:
Anti-theft devices
Membership in certain organizations
Safe driving
Nationwide Commercial Insurance Financial Ratings
Nationwide is a financially stable choice for small business owners to place their commercial car insurance. A.M. Best rates Nationwide at A+, indicating the company has a superior ability to meet its insurance obligations.
| A.M. Best | Moody's | Standard & Poor's | Fitch |
| --- | --- | --- | --- |
| A+ | A1 | A+ | NR |
NR=Not rated
Nationwide Commercial Auto Insurance Policy Options
Nationwide offers standard commercial vehicle insurance that business owners can customize with a few coverages as endorsements. Endorsements usually cost extra and include options like roadside assistance, new vehicle replacement, auto loan or lease coverage, rental reimbursement, and expanded towing coverage.
Nationwide Online Features
Nationwide's online application is short and easy to complete. If you do get interrupted while filling it out, you can save what you've completed and return to it later. Once you have a policy, you can log in to file or check on claims, set up automatic payments, and enroll in paperless options. Nationwide also lets you pay bills and print identification cards without logging in.
Nationwide Commercial Auto Insurance Claims Process
Nationwide's On Your Side Auto Repair Network makes claim handling easy. The network includes only repair shops that are pre-qualified for excellent service. When you select a repair shop from the network, you receive a written guarantee for as long as you own or lease the car. Claim payments can be mailed to you or you can have them deposited directly into your bank account.
What Nationwide is Missing
Written guarantees for repairs is a real bonus for small business owners, but it would be nice if Nationwide offered a wider array of coverage options or discounts. Even with endorsements, its business auto insurance is fairly standard, and other companies on our list offer more discount opportunities.
What Users Think About Nationwide
If the 2019 J.D. Powers and Associates report is any indicator, Nationwide has put a lot of effort into improving its customer service. The company has been on the top of the list for the last two years after being near the bottom in 2017. Aside from that, online reviews for Nationwide Insurance are mostly limited to home and personal auto consumers.
The Hartford: Best Commercial Auto Insurer for Fleet Coverage


The Hartford is a national carrier with a small business insurance focus. As a financially strong insurance provider, The Hartford is able to offer a number of programs to small business owners, including its FleetAhead program that helps business owners with a fleet of commercial vehicles prevent loss and save money.
The Hartford Commercial Auto Insurance Costs
The Hartford is not the cheapest commercial auto insurance, but it does give discounts for paying in full, having anti-lock brakes or anti-theft devices, and insuring hybrid and natural gas vehicles. Where The Hartford really helps business owners save is in its FleetAhead program, which uses real-time data to analyze driver performance and make recommendations for improved safety. By helping business owners maintain a safe driving record, the FleetAhead program reduces their overall costs.
The Hartford Financial Ratings
The Hartford is rated at A or better by the four top credit-rating agencies, including an A+ (Superior) rating from A.M. Best. This shows their financial strength is strong to pay claims for its clients.

| A.M. Best | Moody's | Standard & Poor's | Fitch |
| --- | --- | --- | --- |
| A+ | A1 | A+ | A |
NR=Not rated
The Hartford Commercial Auto Insurance Policy Options
Because of The Hartford's strong financials, it is able to offer a few unique coverage options at no additional cost, including coverage for electronic devices (e.g., GPS, OnStar) and leased or loaned vehicles. For an additional fee, The Hartford can also cover lost income, rental cars, and towing.
The Hartford Online Features
Business owners can request a quote for commercial car insurance by filling out The Hartford's online application. Its application is a bit longer than other insurers, but that usually means quotes are more accurate. In addition to getting quotes, business owners can use The Hartford's online portal to manage policies, pay bills, file claims, and request certificates of insurance.
The Hartford Commercial Auto Insurance Claims Process
Policyholders can file and track current claims and check on payments all online, or they can call a representative 24/7 (Glass-only claims require a call). Additionally, The Hartford offers a network of over 2,000 vehicle repair shops business owners can use.
What The Hartford is Missing
The Hartford is an experienced commercial insurance carrier with a strong customer focus. However, the company provides very little premium information online. Having more premium information, or even estimates, would help customers anticipate costs and evaluate coverage.
What Users Think About The Hartford
Customer reviews for The Hartford show that many consumers are pleased with how quickly the company processes and settles claims. However, J.D. Power and Associates ranked The Hartford below average for customer satisfaction in its 2019 report.
Travelers: Best Commercial Auto Insurer for Gap Coverage


Travelers is a great selection for small business owners who lease new company vehicles and want to protect against depreciation if their cars are totaled in a covered accident. The company's optional auto lease gap coverage makes up the difference between what the car was purchased for and what it's worth at the time of the accident.
Travelers Commercial Auto Insurance Cost
Unfortunately, the only general information Travelers shares about its commercial auto insurance premiums is that business owners may be eligible for a discount if they get multiple business policies through Travelers. Business owners must apply with an agent to get a quote.
Travelers Insurance Financial Ratings
Travelers Insurance earns high marks from the top four credit agencies, meaning it is an exceptionally stable choice for small business owners looking for commercial vehicle insurance. A.M. Best, in particular, gives Travelers its highest rating A++.
| A.M. Best | Moody's | Standard & Poor's | Fitch |
| --- | --- | --- | --- |
| A++ | Aa2 | AA | AA- |
NR=Not rated
Travelers Commercial Auto Insurance Policy Options
Travelers provides standard commercial car insurance, offering the coverages most business owners need: liability, physical damage, collision, and comprehensive. For an additional premium, business owners can add auto lease gap, employee hired auto, and blanket additional, which extends your commercial auto coverage to any person or company you contract with.
Travelers Online Features
Travelers allows business owners to manage their policies online through MyTravelers for Business. The online tool gives policyholders access to all of their insurance information so they can report claims, pay bills, get certificates of insurance, and complete annual premium audits. The one thing they can't do online is apply for coverage.
Travelers Commercial Auto Insurance Claims Process
Not only can Travelers customers file claims and track their statuses online, they can also upload documents, find service providers, and message their assigned representatives. Settled claims can be paid via check or direct deposit to a bank or PayPal account.
What Travelers Insurance is Missing
While Travelers has impressive online features, not being able to get an online quote is a drawback. This is especially true considering how little cost information the company shares in the first place. Online quotes make it easier for business owners who don't always have the time to meet with an agent face to face to get auto insurance.
What Users Think About Travelers Insurance
J.D. Power and Associates ranks Travelers just below average in its 2019 small commercial insurance study. However, the company fares better in rankings for auto insurance carriers, often appearing in the average or above average level depending on the region. Online reviews for Travelers are mostly positive, often mentioning its easy claims service.
Liberty Mutual: Best Commercial Auto Insurance for Contractors


Liberty Mutual is a large international company that has developed commercial insurance products for over 100 years. In addition to providing quality coverage, the carrier has risk management resources to help small business owners keep costs under control and ensures speedy claims services through its Liberty Mutual Expedite app.
Liberty Mutual Commercial Auto Insurance Costs
Liberty Mutual does not make its commercial auto pricing available online. Moreover, business owners who want a quote have to contact an independent agent who represents the carrier and complete an application. Like most carriers, Liberty Mutual basis its commercial auto insurance premiums on a number of factors such as business location, industry, number and type of business-owned vehicles, and requested coverage limits.
Liberty Mutual Financial Ratings
Liberty Mutual earns excellent marks from the three of the top four credit-rating agencies. This indicates the company is financially stable and has a strong ability to meet its insurance responsibilities.
| A.M. Best | Moody's | Standard & Poor's | Fitch |
| --- | --- | --- | --- |
| A | A2 | A+ | NR |
NR=Not rated
Liberty Mutual Commercial Auto Insurance Policy Options
Liberty Mutual's commercial car coverage includes coverage for accidental airbag deployment, the loss of electronic equipment, and additional insureds when required by written contract or permit. Additionally, trailers up to 3,000 pounds also are covered.
Policy Options Liberty Mutual Online Features
Liberty Mutual offers few online features for its small business customers. You can pay your bill, view policies, and request services online, but you cannot get a quote or download a COI through the company's website.
Liberty Mutual Commercial Auto Insurance Claims Process
Commercial auto policy holders have access to Liberty Mutual Expedite for claims. This award-winning application lets drivers send photos of auto damage to a claim adjuster who can usually return an estimate within three hours. The result is faster claims processing so businesses that depend on vehicles, like carpenters, landscapers, HVAC business owners, and other contractors can get back to work quickly.
What Liberty Mutual is Missing
Liberty Mutual is a financially stable and experienced carrier for small businesses. However, it does not offer direct-to-customer sales, so you must work with an independent agent or broker to get its commercial auto insurance.
What Users Think About Liberty Mutual
Customer reviews for Liberty Mutual often mention how the company's SafetyNet site helps them save money on their premiums. Through SafetyNet, small business owners get access to thousands of safety talks and resources they can use to reduce claims.
Hiscox: Best Commercial Auto Insurer for Non-owned Autos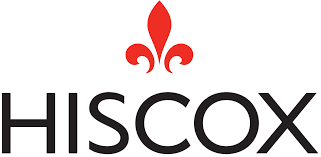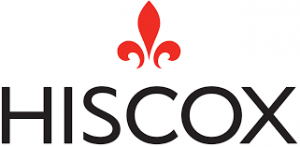 Hiscox is a great choice for small business owners who don't have business cars but who regularly borrow, hire, or lease vehicles. The company offers a non-owned auto liability endorsement that can be added to a small business owner's BOP and covers damage caused by you and your employees whether they are full- or part-time, permanent or temporary.
Hiscox Commercial Auto Insurance Cost
Hiscox does not list any premium information for non-owned auto liability on its website. However, its BOP starts at $500 per year, and a non-owned auto endorsement typically adds another $25 to $100 to that. Additionally, Hiscox offers a 5% discount for business owners who buy multiple policies and up to another 5% off for home-based businesses.
Hiscox Financial Ratings
Hiscox earns A or higher ratings from A.M. Best, Standard & Poor's, and Fitch Ratings, which is why it has a solid reputation for financial strength and managing its risk portfolio.
| A.M. Best | Moody's | Standard & Poor's | Fitch |
| --- | --- | --- | --- |
| A | NR | A+ | AA- |
NR=Not rated
Hiscox Commercial Auto Insurance Policy Options
Non-owned auto liability coverage is the only commercial auto coverage Hiscox has. However, the carrier has partnered with CoverHound to give business owners access to other options such as liability, collision, and comprehensive coverage. As a broker, CoverHound sends applicants' information to all available carriers, giving them a chance to compare offers.
Hiscox Online Features
Hiscox is one of the few carriers that has just about everything online that a business owner needs for handling insurance. Business owners can go to its website to submit applications, see quotes, and buy policies. Once they become policyholders, they can use Hiscox's robust online portal to request policy documents, get COIs, change information on their policies, and add authorized people.
Hiscox Commercial Auto Insurance Claims Process
Hiscox makes claim filing available online 24/7. Customers also can submit claims by phone or mail, or they can go to the agent who sold the policy to report claims. Hiscox is also upfront about how long claims can take, listing the approximate number of days for each step on its site. Claim settlements are only paid via bank-to-bank transfers for the sake of security.
What Hiscox is Missing
Hiscox designs insurance products specifically for microbusinesses, making it an ideal choice for businesses with 10 or fewer employees, and it makes coverage for borrowed, hired, and rented vehicles easy. However, Hiscox is not the right choice for businesses with company cars, trucks, or vans because it only offers business car insurance through a third party.
What Users Think About Hiscox
Hiscox reviews note that the carrier makes buying insurance easy to do. Customers also have positive experiences with the company's customer service representatives and claims processing.
How We Evaluated the Cheapest Commercial Auto Insurance Companies
While we looked for the cheapest commercial auto insurance available from national carriers, we wanted to balance that with the value each insurer brings to the table. That led us to evaluate each carrier on other characteristics small business owners are likely to find important, like online availability and customer reviews.
We used the following criteria to evaluate the cheapest commercial auto insurance companies:
Costs: Premiums were our first consideration, but we also looked for carriers with payment plans and discounts
Financial stability: Business auto insurance carriers with high marks from the top credit-rating agencies can meet their financial obligations, so owners can trust that their covered claims will be paid
Policy options: Each insurance carrier has different coverage options and endorsements as well as underwriting guidelines, all of which can help consumers tailor their commercial car insurance to their business operations
Online features: Online quoting options make it easier to get business car insurance quickly, but we also looked for carriers that allow policyholders to manage their coverage online
Claims process: Nobody wants to file a claim, but it is the reason you get insurance, so we looked for carriers that make the process easier
Customer reviews: We considered a number of sources for customer feedback, including J.D. Powers and Associates and the Better Business Bureau
Bottom Line
Even when they want the cheapest commercial auto insurance available, small business owners still need to find a quality provider that can cover their specific risks. Reviewing costs, policy options, online features, the claims process and customer reviews helped us to arrive at the top six that are excellent choices for small business owners.
Progressive Commercial is an excellent choice for small businesses looking for business car insurance. It offers quality coverage plus multiple opportunities for discounts for small business owners.