6 Best Ecommerce Insurance Companies 2023
Ecommerce businesses—be it an online retailer, an individual selling homemade items on Etsy or Amazon, or a larger brick-and-mortar operation with a warehouse—need insurance to protect their operations. We evaluated 20 insurance providers, focusing on financial stability, policies offered, customer satisfaction, and convenience, and found the six best ecommerce insurance companies:
Top Ecommerce Providers Compared
Quote Process

Policy Purchase Process

Accessibility

Instant Certificate of Insurance (COI)

Financial Rating

Online or over the phone

Over the phone

24/7 availability

✓

A+ (Superior)

Online or over the phone

Online

Monday to Friday, 8 a.m. to 5 p.m. Central time

✓

A- (Excellent)

Online or through an agent

Over the Phone

24/7 call center

✕

A+ (Superior)

Online or through the app

Online or through the app

Monday to Friday, 9 a.m. to 6 p.m. Eastern time

✓

A- to A (Excellent)

Online or over the phone

Online or over the phone

Monday to Friday, 7 a.m. to 10 p.m. ET

✓

A (Excellent)

Online or over the phone

Online

Monday to Friday, 8 a.m. to 8 p.m. ET

✓

A++ (Superior)
The Hartford: Best Overall for Ecommerce

Pros
24/7 availability
Experienced small business insurance provider
Cyber risk assistance
Cons
May have to call to finish the quote
May have to call to purchase a policy
No mobile app to manage your policy or claims
Standout Features
Custom coverage with endorsements and flexible limits
In-house claims are handled directly by The Hartford
Responsive customer service to policy questions
Online portal offers instant access to policy documents
Financial stability: With more than 200 years of experience, The Hartford has the financial strength you would expect from a successful insurance company. AM Best rated The Hartford an A+ (Superior).
The Hartford is the overall best provider of ecommerce business insurance because regardless of the size or style of your business, it has the full range of coverage you need and flexibility in limits to match your business size. You can customize your policy limits and deductibles, and it provides a host of add-on endorsements so that the coverage fits your specific needs.
It had the highest score in our evaluation due to its customer service, financial strength, convenience, and the policies it offers. Complaints are lower than the national average, and it offers the convenience of online policy management and 24/7 accessibility.
If you would prefer to compare quotes from different providers before purchasing, then check out Simply Business. It is an online broker that works with multiple top-rated carriers to bring you quotes to compare before purchasing a policy online.
A business owner's policy (BOP) containing general liability, $15,000 in protection for your property, and data breach insurance costs $687 annually with The Hartford.
The liability portion provides a limit of $1 million per occurrence and also protects against data breaches your business may face. The provider offers specialized cyber resources for online business through The Hartford Cyber Center.
---
The Hartford has excellent customer service, with 24/7 access to claims, customer service, and online policy management.
Customers and agents have a positive experience working with it. Complaints filed with the National Association of Insurance Commissioners (NAIC) are lower than the national average. And, in J.D. Power's independent agent satisfaction survey, The Hartford was voted the 3rd best provider to work with.
However, you will sometimes have to call to purchase the policy, but the process is quick and straightforward. You can typically get a quote online for most coverages and purchase the policy in just a few minutes.
---
Next Insurance: Best for Amazon Vendors

Pros
Ecommerce policy packages
Online policy purchase
24/7 access to your policy
Cons
Week-day only service center
Newer company that is still rolling out coverages across states
Standout Features
User-friendly app for your policy and claim needs
Available throughout the United States
Policy offered in line with Amazon requirements
Save up to 10% when you bundle two policies
Financial stability: Despite only being founded in 2016, Next Insurance has an AM Best rating of A- (Excellent). AM Best has determined Next Insurance's balance sheet is very strong.
For ecommerce businesses, Next Insurance offers three policy packages: Basic, Pro, and Pro Plus. Pro, its most popular offering, meets the requirements for Amazon seller insurance. In minutes, Next Insurance can generate multiple quotes, including ones that fit and can work on seller platforms, like Amazon or Etsy.
Because of its policies designed to work with Amazon requirements, its fast quote and policy purchase, and the wide range of coverages it offers, it is the best provider for Amazon vendors.
If you prefer a traditional carrier but one with 24/7 availability when you need it, check out Nationwide or The Hartford. Both, like Next Insurance, are traditional providers who can service the policy and resolve claims using their in-house teams. However, unlike Next Insurance, they maintain a 24/7 call center for claims and customer service.
You can save up to 10% on ecommerce policies with Next Insurance. We received a quote for a BOP costing $59.59 a month. This policy provides product liability coverage and $10,000 in coverage for equipment and property.
---
Next Insurance offers a great app that functions like a 24/7 service center when you need to speak with someone; however, the customer service team is available only on weekdays. You can make changes to your policy, pay your premium, request a COI, and file claims through the app.
The provider also offers insurance for more than 1,300 different professions and industries. If your business isn't strictly ecommerce but does work online, it is still a great choice because of its wide range of industries covered.
Customers are happy with their experience with this provider. Its complaints monitored by the NAIC are lower than the national average. On its website[1], there are over 5,000 user reviews with an average score of 4.5 out of 5 stars.
---
Nationwide: Best for Brick-and-Mortar Stores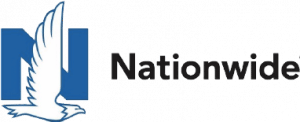 Pros
Higher property limits
Small business resources
24/7 availability
Cons
Usually have to call to finish the quote
Unclear process for obtaining a COI
Standout Features
Independent agents available to advise you on your policy
Lowest complaints of all companies reviewed
A large number of specialty coverage is available
Manage your policy documents online through the account portal
Financial stability: With nearly 100 years of experience, Nationwide has proven stability. AM Best rated Nationwide an A+ (Superior).
Nationwide is an established provider of small business insurance. It offers a BOP for retail businesses with multiple endorsements, like 10,000 for computer equipment or brands and labels covered, which lets you sell salvaged branded items. It also has the capacity for a larger building with coverage of up to 25,000 square feet and a total insurable value of $20 million.
It is the best provider for you if you run a brick-and-mortar business with a strong online presence or are an ecommerce retailer with a warehouse. However, if you manage your ecommerce business out of your house, then you should look at Hiscox. It has customized ecommerce policies for home-based businesses and is reliable when it comes to providing online quotes.
You can begin a quote online or by contacting either Nationwide or an independent agent in your area.
We received a quote for a BOP for $1,391 annually. The general liability limits were for $1 million per occurrence and $2 million aggregate, and $25,000 for business personal property with a $1,000 deductible. This BOP also contained coverage for a 2,500-square-foot free-standing building. You cannot purchase the policy online—to finish the process, you have to call to speak with an agent.
The retail BOP by Nationwide has several endorsements you can add to fit your ecommerce business. In addition to the ones mentioned above, another standout coverage is contingent transit coverage, which protects you when selling an item to someone but the goods are either damaged in the shipping process or the customer refuses to pay for the product. This coverage has a limit of $5,000.
---
Nationwide has the lowest complaints via the NAIC of any provider evaluated in this guide and was ranked third in J.D. Power's small commercial customer satisfaction survey.
When you sign up for a policy with Nationwide, you gain access to an online account portal where you can pay your bill, file a claim, and even track the progress of the claim. However, there is no app for managing your policy, and you cannot buy policies online and must speak to a representative to finish the process.
---
Thimble: Best for Etsy Sellers

Pros
COI is available within 60 seconds
Quick quotes online
Purchase policy through app
Cons
Weekday-only services
Claims are managed by the carrier and not Thimble
Reaching someone by phone is very difficult
Standout Features
App for managing your policy
Hourly coverage available for craft shows and fairs
Available in all 50 states
Customizable limits to increase as your business grows
Financial stability: Thimble offers policies underwritten by Markel Insurance and National Specialty Insurance Company (NSIC).
Thimble is a very convenient ecommerce insurance provider with custom policies. It started out by insuring drones, and during the COVID-19 pandemic, it expanded into the maker and craft space, specializing in insuring small businesses crafting handmade items like soap, jewelry, and apparel. This makes it a great option for ecommerce businesses that sell products on Etsy or other similar platforms or at craft shows and fairs.
The provider offers limits as low as $500,000 and as high as $2 million, and its goal is to grow with your business. If you are just starting out making and selling your goods online, then Thimble is the best ecommerce insurance provider for you.
One of the biggest challenges is reaching a person if you need to speak with anyone. While it doesn't have a 24/7 line, Next Insurance is the provider closest to Thimble on this list in terms of convenience and type of insurance. If it is important for you to reach someone, then consider Next Insurance.
A general liability policy with professional liability costs $67.11 a month. If you are just breaking into the space and trying to spread brand awareness by going to craft shows, Thimble offers policies by job, month, year, and even hourly coverage.
In terms of coverage, its crafter's insurance policy is for small businesses with a sales cap of $500,000. It also offers $5,000 in coverage for equipment.
---
Convenience is where Thimble shines, with online quoting, purchasing, and maintenance of your policy. Its app functions like a 24/7 call center, and there is no cap or added cost for requesting COIs. Both the app and its website are easy to navigate and user-friendly.
Customers are responding well to Thimble. On the independent review site Trustpilot[2], the provider has over 1,000 user reviews with an average score of 4.5 out of 5.
---
Hiscox: Best for Home-based Online Retailers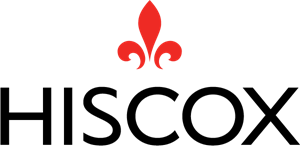 Pros
Online quote and policy purchase
Dedicated provider for small businesses
In-house claims
Cons
Complaints are higher than expected
No 24/7 call center
Does not offer an app for commercial policies
Standout Features
In-house claims services are there for you all the time
Independent agents available to advise you on your policy
Account portal provides online access to manage your policy
Responsive customer service to help with policy questions
Financial stability: AM Best rated Hiscox an A (Excellent).
Hiscox is a dedicated insurer of small businesses. With over 500,000 small businesses insured, it has developed policies targeted at home-based business owners. These policies come with a potential discount, limits more in line with your revenue and property, and a cyber liability insurance program that has numerous cybersecurity resources.
Unfortunately, Hiscox does not operate a 24/7 call center for customer service, and complaints monitored through NAIC are slightly high. The Hartford is a traditional carrier with a 24/7 call center and great customer service scores, making it a great alternative to Hiscox.
A general liability policy with a $2 million limit costs $77.10 monthly. If you want to add cyber security to the policy, it costs an additional $250 in total.
If you're a home-based web designer, Hiscox has a custom policy combining general liability, professional liability, and commercial property coverage.
Its property coverage has protection against business interruption due to malfunctioning computer operations and losses related to electronic data. It also has $2,500 in coverage for personal effects destroyed or damaged by theft.
---
Beginning with an underwriter working at Lloyd's of London in 1901, Hiscox has the history, experience, and global reputation for being a carrier you can count on for your ecommerce business.
Hiscox provides you with a convenient experience. It offers an online portal for managing your policy and requesting a COI. Its in-house claims team is available to help you if something goes wrong.
---
Simply Business: Best for Comparing Quotes and Purchasing a Policy Online

Pros
Quote and buy a policy online
Same day coverage
Instant COI
Cons
Not open 24/7
Commercial property quotes may be unavailable online
Have to notify specific carrier to start a claim
Standout Features
Online quotes quickly available
Dedicated agent available to help manage your policy
High reviews from customers about their experience
Multiple coverages available for your ecommerce business
Financial stability: Simply Business works with multiple top-rated carriers—and it is also owned by one. Travelers purchased Simply Business in 2015, and AM Best rated Travelers an A++ (Superior).
Simply Business is an online broker that specializes in finding insurance for ecommerce businesses. It works with multiple top-rated carriers to bring you quotes, allowing you to compare prices and coverage to choose which policy is best for you.
You can get a quote in 10 minutes or less and purchase the policy online without needing to call and speak with anyone about it. However, if you do wish to review it with a person, it has licensed agents available on weekdays.
Because Simply Business is a broker, it doesn't directly handle any claims. If you'd prefer to go with a carrier that has a similar level of convenience but handles claims in-house—so that you only have one point of contact during the process—then consider Hiscox.
After answering a few questions, we received a quote for cyber liability insurance for our ecommerce business. The quote was for $250 annually and came with an aggregate coverage of $250,000 and a deductible of $1,000.
The policy was through USG Insurance Services. It carried multiple coverages within that limit, but some did have a lower coverage amount. The quote came with $10,000 in extortion and $50,000 in forensic and legal expenses.
While you can purchase the policy entirely online, there is the option to call and speak with one of its agents about other options to insure your ecommerce business.
---
Simply Business is available in all 50 states. You can get a quote and purchase a policy entirely online. Usually, it will provide multiple quotes from different top-rated carriers, allowing you to compare for the best price. When you purchase a policy, you gain access to an account where you can manage it, file a claim, and get an instant COI.
Unfortunately, it is not open 24/7—and if you want to call, you will need to do so between 8 a.m. to 8 p.m., Monday through Friday.
Simply Business is well-reviewed by customers, scoring 4.8 out of 5 with over 800 reviews from users on Trustpilot[3].
---
How We Evaluated the Best Ecommerce Business Insurance Companies
To determine the best ecommerce insurance companies, we utilized a proprietary evaluation system developed in-house. We reviewed over 20 carriers and have presented the six with the highest scores. In our evaluation, we focused on the customer's needs, paying particular interest to convenience, financial ratings (AM Best), customer service, types of policies offered, and overall experience as a policyholder for a specific provider.
Frequently Asked Questions (FAQs)
Ecommerce insurance is insurance that covers small business owners who sell products online. While most of the policies are common, ecommerce businesses often require additional coverage, like cyber liability or data breach and products-completed operations coverage. These policies protect your assets and help control costs when something goes wrong.
---
Any small business owner selling products or services online should consider purchasing ecommerce insurance. Some ecommerce platforms, like Amazon, require vendors to buy such insurance. If you sell soap on Etsy or books on Amazon, or if you operate a clothing store that ships products to customers across the country, then review your policy to see if you need ecommerce insurance.
---
Premiums have a wide range and can vary from $500 to $10,000. When assessing risk for a business, insurers take many factors into account, such as industry, products sold, country of origin for the products, labeling, revenues, and claims history.
---
An ecommerce platform is software that businesses use to track and catalog products, purchases, and sales. If you are looking for one, check out our evaluation of the best ecommerce platforms.
---
Bottom Line
Business owners who work in online retail know that time is money. We've saved you time by evaluating over 20 carriers to find the best ecommerce insurance companies. The Hartford is our best overall provider. Get a quote today.
---
User review references:
1Next Insurance
2Trustpilot | Thimble
3Trustpilot | Simply Business