Small business owners want to work with reliable ecommerce insurance carriers that offer quality coverage at an affordable rate and can scale with their business. We compared more than 15 carriers on criteria, including costs, policy options, and online features to come up with the six best ecommerce insurance companies.
Top 6 Ecommerce Insurance Companies
| Insurance Provider | Best For |
| --- | --- |
| | (Best overall) Small business owners who want access to the best ecommerce insurance companies |
| | Sole proprietors or microbusinesses who are just getting started with an ecommerce business |
| | Ecommerce business owners who store both electronic and physical data |
| | Web-based businesses that want immediate quotes for cyber insurance |
| | Brick-and-mortar retailers who want to add ecommerce operations |
| | Web retailers who manufacture their products and need product liability coverage |
Are you interested in how we picked the best ecommerce insurance companies? See our criteria here.
What Is Ecommerce Insurance?
Ecommerce insurance is a group of policies that small business owners need when they sell products online. Most of the policies are common to all business owners, but ecommerce often requires additional coverage. For example, most ecommerce businesses need:
General liability insurance: Covers third-party lawsuits over bodily injury, property damage, and advertising injury. Policies usually include products-completed operations coverage, which is an essential protection for any retailer.
Commercial property insurance: Covers the cost to repair or replace damaged business-owned property, including buildings, fixtures, and inventory.
Business owner's policy (BOP): Bundles general liability and commercial property insurance with business interruption insurance to help pay for lost profits and ongoing expenses if a covered event causes you to pause operations.
Cyber liability and data breach insurance: Protects businesses from losses or damages resulting from cyberattacks and data breaches, which is another key policy for online businesses.
Intellectual property insurance: Covers legal costs if a company or competitor accuses you of intellectual property or copyright infringement.
Workers' compensation insurance: Pays for an employee's medical bills and lost wages after a work-related injury.
Who Needs Insurance for Online Business?
Any small business owner who sells products or services online typically needs ecommerce insurance to minimize their risks. Whether you're a one-person show or you own a larger company with a warehouse of inventory, insurance for an online business protects your assets by covering costs when things go wrong.
Ecommerce insurance may be particularly important for sole proprietorships. The law makes no distinction between a sole proprietor's business and personal assets, so an expensive lawsuit can drain the business owner's personal savings account. Additionally, home-based business owners should look into ecommerce insurance because their home insurance most likely excludes business activities and property.
How Much Does Insurance for an Online Business Cost?
Insurers consider many factors to determine an ecommerce business's premiums. These characteristics include the business' industry, products sold, revenues, and claims history. As a result, costs vary widely from insurer to insurer, but most businesses can expect to pay between $300 to $5,000 annually.
CoverWallet: Overall Best Ecommerce Insurance Company

CoverWallet takes the top spot on our list of best ecommerce insurance companies because of its ability to gather quotes from multiple carriers. As a broker, CoverWallet partners with standout insurers, including CNA and Chubb, to bring quality coverage for small ecommerce companies that want to compare offers and buy policies quickly. CoverWallet adds to this value with a list of online features that simplify policy management.
| CoverWallet Strengths | CoverWallet Weaknesses |
| --- | --- |
| One application returns multiple quotes for comparison | Customer service and claims processing varies by insurer |
| Multiple policy types available | Financial stability varies by insurer |
| Minimum premiums listed for most policies | Brokers fees may apply |
| Online access to certificates, claims support, price alerts, and policy notification | |
| Assistance via chat, email, and phone | |
Cost
Refreshingly, CoverWallet is one of the few online providers that offers pricing on its website—and it's easy to find. Costs vary depending on the type of ecommerce business and how much coverage is needed, but CoverWallet lists the starting premium for basic general liability coverage at $39 per month and a business owner's policy at $49 per month.
By customizing a policy with additional coverage, prices naturally increase. For example, cyber liability insurance for ecommerce businesses runs about $500 annually, and business interruption insurance costs about $800 per year with CoverWallet.
Coverage Options
Ecommerce businesses can purchase all the most common policies they need from CoverWallet to operate with protection, including general liability, business interruption, and cyber liability coverage. Several other policies, such as inland marine and professional liability, are also available.
Carriers
Some of CoverWallet partners include:
Berkshire/Hathaway Guard
Chubb
CNA
Liberty Mutual
Markel
Online Features
CoverWallet's "digital wallet" is an extensive insurance management tool that allows customers 24/7 access to several helpful services, including:
Certificates of insurance assistance
Policy expiration notifications
Price alerts
Peer risk and policy comparisons
Coverage recommendations
Claim support
If you already have business insurance policies from another carrier, CoverWallet allows you to use the digital wallet to manage them for only $99 per year. CoverWallet also offers a simple online advice tool that helps evaluate your ecommerce insurance needs.
Hiscox: Best for Microbusinesses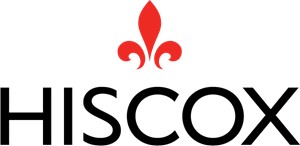 Hiscox excels in commercial insurance for sole proprietorships and microbusinesses, which is a good fit for ecommerce businesses that are run out of the home. The carrier also specializes in lower-risk companies, which helps to keep coverage costs more affordable. Ecommerce businesses can tailor a BOP with Hiscox to include electronic data loss insurance.
| Hiscox Strengths | Hiscox Weaknesses |
| --- | --- |
| Multiple policy types available | Some policies are outsourced to a broker |
| Multiple policy types available | Limited appetite for online-only businesses |
| Complimentary cyber security training and breach management resources | |
| Assistance via chat or phone | |
| | |
Costs
A general liability policy from Hiscox starts at $350 per year for many small business owners. Bundle it with property coverage and business interruption, and the minimum annual premium is $500. Additionally, Hiscox offers:
Monthly payment plans with no extra fees
A 14-day full money-back guarantee
Discounts of up to 5% for multiple policies or home-based businesses
For additional savings, Hiscox offers lower business insurance rates if your ecommerce business practices good risk management to lower your chance of filing a claim.
Coverage Options
Hiscox specializes in liability insurance, especially for microbusinesses and home-based businesses, with the flexibility to tailor products to cover exposures in numerous industries, such as:
General liability
Cyber liability
Workers' compensation
Professional liability
Carriers
Hiscox partners with online insurance broker CyberPolicy to offer:
Commercial auto insurance
Umbrella insurance
Online Features
Hiscox has an easy-to-use online application that returns quotes within minutes, which is a rarity among insurance carriers. Policyholders can also use its online portal to:
Request loss runs and policy documents
Update business information
Obtain certificates of insurance
Request waivers of subrogation
File claims
Through the years, Hiscox has developed many insurance products especially for small businesses, and it has an appetite for several industries.
Nationwide: Best for Stored Data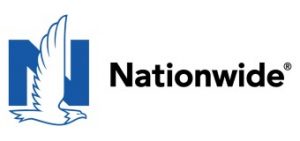 Nationwide, a well-known national carrier, specializes in both property and casualty insurance and offers a wide array of commercial insurance products for ecommerce businesses. The highlight of these is its cyber policy, which combines three key coverages: data recovery, identity theft, and cyber protection.
| Nationwide Strengths | Nationwide Weaknesses |
| --- | --- |
| Multiple policy types available | Cost information not available |
| Cyber insurance covers loss of digital data or hard copies | No online assistance |
| Online application and claim filing | |
| Top-ranked customer service | |
| A+ (Superior) rating from A.M. Best | |
Costs
Nationwide does not provide specific cost information for ecommerce insurance on its site. However, it does offer flexible payment options and lists factors that may impact your premium, including:
Details about your products or services
Annual sales and payroll
Claims history
While these factors are a starting point for potential costs, applying for ecommerce insurance is the only way to get a quote.
Coverage
Nationwide offers all the most common types of ecommerce insurance for small business owners to choose from, including:
General liability
Commercial property
Business owner's policy
Professional liability
Workers' compensation
Cyber liability
Nationwide's cyber liability insurance covers both online data breaches, such as a cybercrime or virus, plus those resulting from lost or stolen devices and files.
Online Features
Online features offered by Nationwide include:
Online application and quotes
Local agent lookup
Claim reporting
Bill payment
Despite its limited online features, Nationwide has been ranked number one in J.D. Power's Small Commercial Study for two consecutive years.
CyberPolicy: Best for Fast Cyber Insurance Quotes

Online insurance broker CyberPolicy is our pick for fast cyber insurance quotes. Cyber insurance is a complicated policy, but CyberPolicy has created a simple online application that returns quotes to compare in less than a minute. On top of that, the company offers basic ecommerce insurance policies plus tools to help business owners determine what they need.
| CyberPolicy Strengths | CyberPolicy Weaknesses |
| --- | --- |
| Multiple policy types available | Business policies other than cyber insurance tend not to return quotes |
| Policy recommendations and cyber risk assessment tools available online | Customer service and claims processing vary by insurer |
| Minimum premiums listed | Financial strength varies by insure |
| No brokers fees | |
Costs
CyberPolicy is a brokerage, so it doesn't sell its own insurance products. That said, it does list minimum monthly premiums on its site:
General liability: $20 per month
Cyber liability: $10 per month
Workers' compensation: $20 per month
BOP: $20 per month
Directors and officers: $10 per month
Professional liability: $20 per month
Additionally, CyberPolicy is one of the few online brokers that does not charge a brokers fee.
Coverage Options
The list above includes just about every policy a small ecommerce business needs, but CyberPolicy also works with carriers that provide other valuable coverages, such as umbrella liability, commercial property, employment practices, and inland marine.
Carriers
To bring cover small businesses, CyberPolicy partners with carriers like:
Acuity
AmTrust
Beazley
biBERK
Chubb
Liberty Mutual
Hiscox
Nationwide
The Hanover Group
Online Features
Its fast application is just one of the online features CyberPolicy offers. You can also use Insurance Guru to get policy recommendations and Cyber Checkup to identify where your business may be vulnerable to a cyberattack.
Despite its name, CyberPolicy offers a wide range of business policies, so it can cover plenty of other industries.
Layr: Best for Manufacturing Operations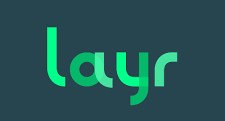 Layr is an online insurance brokerage that embraces technology to make it easier to buy commercial insurance. While it places a major focus on cyber liability protection, it's the right company for ecommerce business owners with manufacturing operations because it offers product liability for A-rated carriers.
| Layr Strengths | Layr Weaknesses |
| --- | --- |
| Multiple policy types available, including standalone product liability | Customer service and claims processing vary by insurer |
| Online application includes explanations | Financial strength varies by insurer |
| No application required for Xero, Square, and Stripe users | Financing fee charged on every policy |
| Access to A-rated or higher insurance carriers | Industry-specific information is difficult to find |
Layr Costs
Layr doesn't list coverage cost information online, but it does explain its two revenue streams. First, Layr receives a commission from insurance carriers for every policy purchased on its platform. Additionally, businesses pay a percentage-based finance fee of up to 20% of their policy's premium.
According to its website, Layr charges the fee to cover costs associated with maintaining the policies it sells, and this takes away any incentive an agent may have to upsell coverage. Layr also claims that its efficient platform saves carriers money, so they're willing to sell policies for less than they do for competing online brokers. As a result, Layr says its customers save up to 35% on insurance.
Layr Coverage
Layr offers all the most common policies ecommerce businesses need, but it partners with carriers that have some unique offerings. One of the most interesting is the standalone product liability policy. Most online retailers find sufficient product liability protection in their general liability insurance, but retailers who manufacture their products may want the broad coverage found in a standalone policy.
Drop shippers and retailers selling on third-party platforms like Amazon can also get quotes for chargeback insurance. This is a new coverage type and is offered by only a few A-rated carriers.
Carriers
Layr only works with carriers that are rated A or better, such as:
Chubb
AIG
CNA
Beazley
The Hanover Group
Travelers
Layr Online Features
Like most online insurance brokers, Layr lets business owners get quotes online, pay bills, manage policies, and obtain certificates of insurance. It also provides industry-specific policy recommendations, although much of that is difficult to find. In some ways, however, Layr goes above and beyond with its:
Online application: Not only is Layr's application easy to complete, but it has a sidebar that explains why questions are being asked and provides examples for tricky questions.
Policy transfers: Business owners can make Layr the broker for all of their policies online and in 30 seconds. Other online brokers charge for this service.
Vendor integrations: Business owners who use Square or Stripe can apply for cyber liability insurance starting at $480 per year without submitting an application. Xero users can get recommendations and quotes for several ecommerce insurance policies without an application.
Founded in 2016, Layr is a newer entry into the business insurance marketplace, so customer reviews are tough to come by.
The Hartford: Best for New Ecommerce Services

The Hartford is a large, well-known insurer that can customize policies for many industries, including retail. In particular, retailers who want to add ecommerce services should look at The Hartford's business owner's policy called Spectrum. It covers brick-and-mortar operations while offering optional coverage for cloud services interruptions and business income if a third party that you depend on is unable to provide services due to a covered loss.
| The Hartford Strengths | The Hartford Weaknesses |
| --- | --- |
| Multiple policy types available | No price information listed |
| Optional coverage for interruptions to cloud services and dependent properties | Longer application without online chat |
| Broad coverage for retailers | Not available in Alaska or Hawaii |
| A+ (Superior) rating from A.M. Best | |
Costs
Unfortunately, The Hartford doesn't provide any cost information on its website. Like many other carriers, it does list the factors that go into calculating your premium, such as:
Industry
Owned property
Type of assets
Number of employees
Claims history
Payroll
Coverage
The Hartford's business owner's policy is probably the most important coverage for small retailers looking to add ecommerce. In addition to getting general liability and commercial property insurance, you can add:
Cloud service interruption coverage: Replaces lost income if an interruption in your cloud service forces you to suspend operations
Business income for dependent properties: Covers lost income if a business you depend on, such as a manufacturer or supplier, is unable to provide services because of a covered loss
Another nice thing about working with a company that's been writing insurance for a long time is that you can usually stay with it as your business grows. The Hartford is no different, offering coverage to retailers with sales up to $15 million and with payrolls up to $6 million as well as broad workers' compensation coverage.
Online Features
Like other carriers, The Hartford lets you go online to:
Set up automatic online bill pay
Request certificates of insurance
View policy documents and statements
Report claims
With its deep pockets, The Hartford can provide quality coverage in lots of industries.
How We Evaluated Ecommerce Insurance Companies
We used the following criteria to evaluate ecommerce insurance companies:
Costs: Most insurance carriers don't list prices online, so we compared quotes as well as minimum premiums and potential discounts whenever they were available.
Coverage options: The best ecommerce insurance companies offer most of the policies a business owner might need. We also consider endorsements and coverage terms. For brokers, we also looked at what carriers they partnered with to get a sense of the options available.
Additional services: Insurance providers often set themselves apart by offering additional services, such as policy management tools and risk evaluations.
Financial stability: Financial stability is an essential factor when considering ecommerce insurers because it shows they can pay claims. Of the four major credit rating agencies, we focused on A.M. Best because it provides rates for the insurance industry.
Bottom Line
Ecommerce business owners are concerned with time and money as are most small business owners. While these are essential factors when it comes to shopping for ecommerce insurance, you also want to work with a company that covers your specific risks and offers expertise in your industry.