Looking for ways to motivate and reward your employees? Here are our top 25 employee recognition and appreciation ideas gathered from human resources (HR) professionals and small business owners. Many of these employee recognition ideas will put a smile on your employees' faces without putting a strain on your budget.
When employees are recognized for accomplishing specific goals, it can feel more rewarding and motivate them to take on more ambitious projects. A visual project management tool like monday.com makes it easy for managers to set clear and measurable goals and track progress at a glance. Teams can also customize their workflows with templates, custom tags, email integration, cloud storage, and more. Start a free trial today.
---
1. Upgrade Your Rewards Bulletin Board to an Applause Board
Tom Turner, Co-founder, CEO & Steward of Purpose, DSi
DSi has done something a bit different than a rewards bulletin board — a recognition system for employees called the Applause Board. This system recognizes employees who embody the core values of DSi.
When an employee sees a co-worker living out a value through a task, project, etc., the employee fills out an applause card and posts it for everyone to see.
In addition, this Applause Board also nominates that individual for DSi's Hall of Fame (which chooses one winner per core value every quarter!).
---
2. Use Appreciation Cards to Say Thanks
Samantha McCreery, Director, Precision Arts Challenge
My favorite low cost recognition idea we use are appreciation cards. Each team member gets 1-3 cards each week.
The cards are worth $2 and can be redeemed with me for gift cards to Starbucks, Amazon, and Target.
Here's the thing, you have to give your cards away. It promotes co-worker recognition and a giving culture within our organization.
---
3. Offer Secret, Surprise Bonuses
Darren Green, Founder and CEO, Wooden Blinds Direct
If an employee goes above and beyond the call of duty, we make sure to include a bonus in their pay packet, which we keep secret until the morning of payday.
We also give our employees rewards in the form of shopping vouchers, again, unexpectedly; we call them into the office and let them know just how much we really do appreciate their hard work, and then hand them an envelope of, usually, $50 worth of vouchers.
---
4. Let Them Hit the Jackpot with Lottery Tickets
Jason Markowicz, CEO, Fitness Premier Clubs
My favorite low-cost employee appreciation idea we have done are scratch off lotto cards.
They give our team a chance to win big and have fun.
We had a team member win $50 and the whole team went nuts.
---
5. Spin the Wheel for Prizes Earned with Bonus.ly Points
Tiffany Servatius, Human Resources Manager, Scott's Marketplace
Every month, each team member is given Bonus.ly points (an app designed for employee recognition) to reward their peers for all types of things – going above and beyond, coming up with creative ideas, supporting local companies, helping other departments, birthdays, anniversaries, and much more.
We wanted our recognition program to be 100 percent transparent, so the entire company gets to see what their peers are being recognized for. In addition, other team members can add on points if they too would like to recognize that peer for the same thing.
Once a team member achieves a certain point level via Bonusly, they qualify for a spin on our prize wheel for gift card prizes such as: Scott's Marketplace, local breweries, local coffee shops, local restaurants, and other local activities.
---

6. Provide Flexible Hours
Brad M. Shaw, President and CEO, Dallas Web Design Inc.
When you are working for a big company, it is not normal to get flexible working hours. Depending on the volume of work you have to do for the day, most companies would require their employees to come in on a fixed schedule.
In my case, I use this to my advantage. My company requires our employees to come in at fixed working hours, so we use flexible working schedules as a way to motivate them to become better.
Since this new reward came into play, I have seen an 80% increase in productivity from our employees compared to before. It means, that this reward does work.
Our own research showed that flex hours are a highly valued perk.
---
7. Celebrate Online with Virtual Parties
Emily Sidley, Senior Director of Publicity, Three Girls Media, Inc.
Because our entire team telecommutes, we find virtual parties are a great way to connect with each other and recognize employees for a job well done.
For example, management will send everyone coffee gift cards, and we'll meet on a video chat with coffee to chat with each other for a half hour. We've also had virtual pizza and craft parties, and we're holding our first virtual white elephant party in December for the holidays.
Virtual parties cost us about $250 each. At Three Girls, we really try to show our employees we appreciate them and their hard work. We've found recognizing them as individuals goes a long way in driving motivation. Our current team is the strongest it's ever been. They're taking care of our clients well, producing high quality work very efficiently.
---
8. Recognize Your Employees' Expertise with Training Responsibilities
Tammy Bjelland, Founder and President, Learning in Bloom
One of the ways I suggest small businesses recognize employees is by making their own employees the subject matter experts in designing their training.
For example, choose a top salesperson to create a sales script to use in onboarding a new hire. That practice fulfills two functions: recognizing the employee for their strengths and developing valuable assets to compile in a company-wide training program.
Recognizing employees as subject matter experts improves employee engagement in training efforts in addition to daily operations. This practice results in zero additional cost to the company apart from the time invested in developing the training assets.
---
9. Host Rewards-Driven Happy Hours
Nicole Marie Harris, CEO & Co-founder, One Last Frog
We invite the team for champagne and appetizers at a nice local restaurant for a quick happy hour.
The results I have seen are a boost in morale in the other employees — for example, after these recognition happy hours others want to have the spotlight so they will step up their game significantly and build healthy competition.
Each happy hour is quarterly and costs around $300; a small price to pay for the big results we get out of it, which are longevity with the company, less time spent on hiring and training, and a happier office culture and environment.
---

10. Help Pay for Employee's College Education
Amanda Ponzar | Chief Marketing Officer, Health Charities
One of the best and most expensive employee recognition ideas I personally received was education – my master's degree was paid for by my company, and another organization I worked for paid for my executive education as part of their high potential high performer employee program.
That is investing in me personally to do a better job where I am as well as in the future, and providing professional development is highly valued as employee recognition.
---
11. Build an Employee Retention Program with Milestone Rewards
Bret Bonnet, President, Quality Logo Products
I think our most unique perk is our employee retention program. Quality Logo Products rewards employees with a cash bonus of $1,000.00 once they reach and celebrate 3 years at the company.
It's the 5 year mark though when things start to get REALLY interesting. After 5 years all employees are rewarded with an additional 5 days of PTO and an all-expenses-paid vacation. We FORCE the employees to take the extra time off and go on vacation.
Since implementing the program, we've seen employee tenure/retention improve by significant measures (25%), and while costly, it's proven very effective. We plan to continue to offer this unique perk for many years to come.
---

12. Schedule Employee One-on-One Time With the Boss
Mike Smith, Founder, SalesCoaching1
The great misconception is it's always money. Sure that is a motivator but personal appreciation goes further and is better remembered.
Most bosses don't see themselves as they saw their favorite supervisors. But to their employees they are at the same level — so personal time with the boss is valued. [Set up] lunch/dinner with the boss. This one-on one time is always good.
---

13. Reward Top Performers with Commuter Benefits
Patricia Shook, HR Director, Factor
Financial incentives work with most employees for just about any issue.
For those who share rides you may want to consider offering a reserved parking spot near the entrance, or [paid] gas card towards purchase of gas each month.
Several business leaders suggested using a parking spot as recognition. Of course, any kind of transportation benefit can work. What's important is showing appreciation to the employee or the team by making their life easier in some way.
---
14. Create a Company "Mascot" to Do the Recognition For You
David Moncur, Principal, MONCUR
At Moncur, we have a biweekly employee award program where team members pass a little wooden statue we call Peggy to another member who has done outstanding work or showed incredible acumen.
Being a digital and creative agency, we take it to the next level by requiring each member to dress Peggy up in a style that reflects the awardee and encouraging them to post her "adventures" on a designated Instagram channel.
The results have been hilarious, impressive, and great for camaraderie—I've gotten lots of positive feedback from my employees around this experience.
---
15. Start a Peer Recognition Program Using TinyPulse
Ginger Geldreich Jones, Founder/CEO, Jones Therapy Services LLC
We ask staff monthly to nominate a colleague they believe has gone above and beyond and been an extraordinary example of one of our core values of "And then Some".
That list is read aloud at monthly staff meetings and the person who received the most "votes" is given a $10 gift card. So the people who are living out our core values in a way that make others take notice are given the public praise.
And the person who has done the most that month has a little something extra as a thank you from the company.
TINYpulse notes that peer recognition can motivate employees to go the extra mile.
---

16. Decal Their Name Badge
Kristin MacMillan, President, Imprint Plus
Adding employee recognition sayings or decals to name badges is a great way to make employees feel special.
At Imprint Plus we make affordable re-usable name badge systems that can be personalized on-site with a person's name, title and company logo.
You can easily add "employee of the month" or a stick on decal to it. Everyone gets to see it and it serves as a great inexpensive way to honor top staff members and encourage others.
---

17. Send a Company Wide Congratulatory Email
Tyler Butler, CEO, 11Eleven Consulting
Employees crave positive reinforcement. Share stories about the great work internally (or externally in the community) that your employees are doing through a regular company-wide email.
By showcasing what people are doing right you encourage the same type of behavior in others. You also empower a member of your staff to feel important and ultimately most people yearn for this feeling more than anything else you could do for them.
---

18. Customize A Specific Reward for Each Person
If you have a lot of personalities on your team, you can't necessarily motivate them all the same way. Some might want cash, while others would find a half day off means a lot.
Set a budget for each employee and give them the options to choose their award if they meet a certain goal or marker — i.e. a bonus check versus a gift card to a spa day. If the employees get to choose the prize, they should be even more motivated to get there!
---

19. Create a Certificate or Plaque
Kirk Herzog, Office Manager, Expert Plumbing & Rooter, Inc
A cheap thing that works is making a certificate (Employee of the Month) even with a $20.00 Lunch card, it's still affordable.
[Then], go to the 99 cent store and get a Acrylic Awards stand, and insert it (Top Sales, Best Technician, etc.).
---
20. Support their Cause With A Donation to their Favorite Charity
Justin Lavelle, Chief Communications Officer, BeenVerified
Make a Charity Donation in Their Name.
If you have a small group, ask each employee via email to name a charity near and dear to their heart, then make a donation in their name on Employee Appreciation Day.
---

21. Use a Website to Give Kudos
Candice Simons, President & CEO, Brooklyn Outdoor
Last year I incorporated Kudos into our company culture at Brooklyn Outdoor to reward and recognize hard work within the organization.
Team members send Kudos to one another to honor hard work. Points accumulate and can be used for gift cards to stores like Amazon and Whole Foods.
Employee recognition and awards applications, like YouEarnedIt & Kudos, are now all over the place. Many of them allow you to award points that employees can redeem for actual items or for cash. They usually allow peers to award points to each other, which can be a nice motivator among team members.
---

22. Host a Periodic Drawing with Big Prizes
Dave Berndt, Senior Client Advocate at G&A Partners
Companies may choose to spend a significant amount of money to recognize their employees. In part, they see this as an opportunity to return some of the company's earnings back to the employees who helped produce them.
For example, some companies have employees enter their name into a drawing when they hit certain targets. Then, once a quarter or every six months, they draw a name out of the bowl to see who will win the trip.
Ultimately, employers need to tap into what their employees think are good forms of recognition. They can ask new employees for examples of what prior employers have done that meant a lot to them. This will help an employer to start building lists of great things to appreciate their employees.
---

23. Make a Game Out of It
David Waring, Co-Founder, Fit Small Business
There are web-based software employee games, including Badgeville & WooBoard, and there are also just plain old homemade scorecards.
Make a game of rewards by incorporating a company Bingo game or tic-tac-toe where team members have to do certain things to get a mark, like get a 5-star customer review or make a sale.
---
24. Just Feed Them
Jason Vissers, Website Builder, Merchant Maverick
I worked the registers at a busy crafting retailer. One manager in particular always made sure the break room was stocked with donuts and other snacks. It was a small gesture but one we appreciated, and which boosted our morale.
Never pass up an opportunity to demonstrate that you care about those you depend on!
---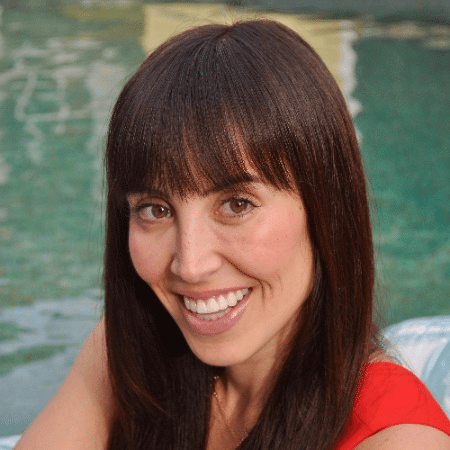 25. Go Overboard and Recognize the Whole Team with a Big Event
Brianna Rooney, Founder, Techees
Just this last Christmas, I took all of my employees on a "pretty woman" trip. All of which was a surprise. First, we went to the Beverly Hills Four Seasons for a massage and pool lounge time. Then, stayed at Mama's Shelter where we dined/hung out on the rooftop all night.
The next morning, took them to a very cool breakfast on another rooftop overlooking Hollywood. Then I had a Rolls Royce limo pick us up to start our very long day. The Rolls dropped us off at The Grove where I told them I was going to dress all of them from head to toe. Had a blast finding everyone an outfit. Then back in the Rolls and straight to a blow out bar so everyone could get their hair done.
Afterwards, we went to a fantastic dinner and had a party bus pick us up with everyone else's significant others. That party bus then took us to a Cirque Soleil show, Luz, which was mind blowing.
The night wasn't over, we then went to a secret night club and danced until it was time for our two long days to be over.
---
The Bottom Line
Recognizing employee performance can go a long way toward keeping employees engaged and improving retention. Need more ideas? Check out our articles on employee appreciation gift ideas, incentives and perks to offer.
What do you do to recognize your high achievers and great teams? We would love to hear more employee recognition ideas from you.