First National Bank of Omaha Business Checking Review 2023
First National Bank of Omaha (FNBO) offers some of the most competitive business checking accounts in the market. Its business checking account, Free Business Checking, comes with unlimited fee-free transactions while charging no monthly fee. It also offers a free Visa debit card and free access to online banking and account alerts.
The bank has analyzed checking, savings accounts, lending products, and credit cards. It provides a wide range of digital business solutions—including payment acceptance through Clover, cash management through Centime, payroll services through Paycor, and streamlined accounts payable (A/P) and accounts receivable (A/R) through PayMaker.
FNBO operates exclusively in Colorado, Illinois, Iowa, Kansas, Nebraska, South Dakota, Texas, and Wyoming. You are required to visit a branch to open an account.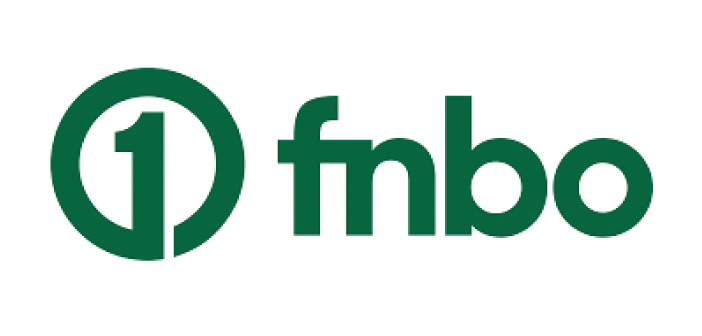 Pros
No monthly fee
Unlimited fee-free transactions
No returned item fees
Cons
Only operates in eight states
Application process requires branch visit
No interest-earning checking
Features
Free Visa business debit card
Online banking and bill pay
Mobile banking
Account alerts
Analyzed checking, savings accounts, money market accounts, certificates of deposits (CDs), lending products, and credit cards also available
Business services available, such as merchant services, cash management, A/P and A/R, payroll, and employee benefits
How First National Bank of Omaha Stacks Up With Its Competitors
Monthly Fee

Monthly Transaction Limit Before Fees

Minimum Opening Deposit

Geographic Availability

Free Business Checking

Silver Business Checking

125, then 50 cents per item

All states

U.S. Bank is available in all states via online banking. However, it currently only has brick-and-mortar branches in Arizona, Arkansas, California, Colorado, Idaho, Illinois, Indiana, Iowa, Kansas, Kentucky, Minnesota, Missouri, Montana, Nebraska, Nevada, New Mexico, North Carolina, North Dakota, Ohio, Oregon, South Carolina, South Dakota, Tennessee, Texas, Utah, Washington, Wisconsin, and Wyoming.

Business Complete Banking

Unlimited digital transactions;

20 teller or paper transactions; then 40 cents per item
When First National Bank of Omaha Is a Good Fit
You want to bank without a monthly fee: There is no monthly service fee for Free Business Checking.
You seek unlimited fee-free transactions: Unlike most traditional business checking accounts, FNBO's Free Business Checking does not have a monthly transaction limit.
You belong to an industry FNBO provides custom solutions for: FNBO's bankers have extensive experience providing banking services for agricultural businesses, commercial real estate, family-owned businesses, healthcare, and transportation. You can connect with a banker to create custom solutions, including lending products and business services, which accommodate your specific needs.
When To Choose an Alternative
You operate outside of FNBO's service area: FNBO only has branches in eight states. If nationwide access to in-person banking is a priority, consider Chase, which operates approximately 4,700 branches across all 48 mainland states. Our review of Chase business checking can help you select an account that suits you.
You seek to earn interest on checking deposits: The FNBO Free Business Checking Account does not earn interest. A good alternative would be Bluevine, which can pay 2.0% annual percentage yield (APY) on balances of $250,000 and less if you're able to meet its monthly activity requirements. Learn more about how to qualify for Bluevine's APY by reading our Bluevine business checking review.
You don't want to be locked into a single ATM network: FNBO charges $3 for cash withdrawals outside the FNBO ATM network. If you want the freedom of transacting at any ATM, choose Novo. The online-only banking solution refunds all ATM fees, including third-party operator fees, at the end of each month. For more information, read our review of Novo business checking.
If your small business meets one or more of these scenarios, check out our guide to the best small business checking accounts for additional recommendations.
First National Bank of Omaha Business Checking Overview
Required Opening Deposit

Required Balance Minimum

Monthly Fee

APY

Monthly Transaction Limit Before Fees

Unlimited

Automated Clearing House (ACH) Fees

Five free ACH transactions per month through PayMaker

Domestic Wire Transfer Fees

Internal: $2.50
Incoming: $15
Outgoing: $25
Online outgoing: $15
Setup fee for recurring outgoing: $10, then $15 per transaction

International Wire Transfer Fees

Incoming: $15
Outgoing United States dollars (USD) wires: $35
Outgoing non-USD wires: $25

ATM Fees

$0 for FNBO ATMs
$2 for inquiries and transfers at out-of-network ATMs
$3 for cash withdrawals at out-of-network ATMs
| | |
| --- | --- |
| | |
| Debit Card | |
| Physical Checks | Fee depends on type of checks ordered |
| Accounting Software Integrations | |
| Business Payment Integration | |
| Customer Service | Via phone (800-853-9586) or secure message |
| Invoicing Products | |
| Other Business Platforms | Centime (cash management) and Paycor (payroll services) |
| Other Products Available | Analyzed checking, savings accounts, money market accounts, CDs, lending products, credit cards |
First National Bank of Omaha Business Checking Requirements
The FNBO business account application process requires a branch visit. You might be asked to prepare relevant documents, such as your government ID and documentation related to your business structure. For a downloadable checklist of documents banks typically require, read our guide on how to open a business bank account.
First National Bank of Omaha Business Checking Features
Visa Business Debit Card
Your business checking account comes with a free Visa business debit card, which can be used for payments worldwide. It is protected under Visa's Zero Liability Policy.
Online Banking
To access FNBO's online banking services, you need to submit an enrollment form. FNBO will then create an account with your banking information, which can take about three business days. Once you're enrolled in online banking, you can view your account information through the FNBO website or mobile app.
Online banking lets you do the following:
View real-time statements, balances, and account activity
Transfer funds and manage payments
Deposit checks remotely
Locate branches and ATMs
The app received an average rating of 4.7 stars on both the App Store1 (based on more than 18,000 reviews) and Google Play2 (based on 8,000-plus reviews). However, many of the most recent reviews were negative.
While users said that the app supported most basic tasks, such as transferring money and viewing account activity, they also complained about occasional unreliability, particularly with the biometric login and mobile check deposit functions. Some also said that the app constantly freezes or shuts down randomly.
Account Alerts
You can opt to receive custom account alerts via email or text. These can notify you of the following:
Payment reminders
Transaction updates
Monthly statement availability
Balance amounts
Overdraft protection usage
Approaching credit limits
Changes in account information
Other First National Bank of Omaha Business Products
The FNBO Analyzed checking account uses custom pricing based on your business' needs, balance, and transaction activity. It provides access to FNBO's treasury management services.
---
The Business Savings account has a minimum opening deposit requirement of $100. There is no monthly service fee or minimum balance requirements, and you get unlimited monthly withdrawals.
The Business Money Market account also offers unlimited withdrawals with no monthly service fee or minimum balance requirements. However, the minimum opening deposit is $2,500. Unlike Business Savings, Business Money Market provides check-writing privileges.
Business CDs have a minimum opening deposit requirement of $500. The shortest available term length is 91 days while the longest is 12 months.
---
FNBO offers the following types of business lending products:
Small business loans
Small business lines of credit
SBA loans
Acquisition and growth financing business succession financing
Equipment and fleet financing
---
---
Merchant services: FNBO offers merchant services and payment acceptance solutions through Clover. Our Clover POS review provides details about the platform.
PayMaker: FNBO's payables and receivables solution, called PayMaker, streamlines the process of sending and receiving payments. You can choose between a free plan or a paid plan with accounting software integration.
Centime: This cloud-based cash management software helps you monitor and analyze cash flow, send and receive payments, and access working capital.
Payroll services: Through a platform called Paycor, FNBO provides payroll, human resources (HR), timekeeping, and reporting assistance. Read our review of Paycor to learn more about how the solution works.
Employee benefits: FNBO offers employee benefit programs, including financial wellness programs and banking benefits.
---
FNBO bankers have specialized knowledge and experience in the following types of businesses:
Agriculture
Commercial real estate (CRE)
Family-owned businesses
Healthcare
Transportation
They can offer lending solutions and business services that accommodate your business needs.
---
First National Bank of Omaha Business Checking Reviews From Users
Users who left a First National Bank of Omaha Business Checking review have mixed feedback. The bank has a rating of 3.7 stars on WalletHub3 (based on around 7,000 reviews) and 2.4 stars on Trustpilot4 (based on 20-plus reviews).
Common user sentiments include the following:
The processing speed for any type of transaction tends to be slow. These delays have allegedly caused users to miss automatic payments and incur overdraft or late payment fees.
Fraud detection is poor. Some said that their bank flagged regular transactions as fraud. Another customer said that FNBO failed to block fraudulent charges and refused to refund the stolen money.
Meanwhile, experiences with customer service vary. One customer said they found it difficult to reach the bank's staff through any of their available channels. However, users who left positive ratings said that they received polite, professional, and helpful customer service.
Bottom Line
Aside from FNBO's limited service area, FNBO's business checking accounts have very few drawbacks. With unlimited transactions with no monthly fee, banking stays affordable regardless of your monthly transaction volume. You also gain access to a wide range of business tools, including cash management software, merchant services, people management tools, and streamlined accounts payable and receivable.
---
User review references: