Paycor Review: Is It Right for Your Business?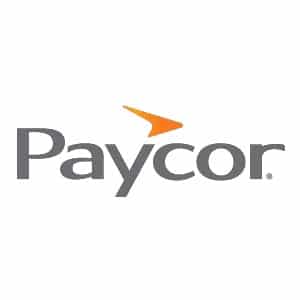 What We Recommend Paycor For
Paycor is one of our top picks for small business payroll software because it provides powerful online tools for companies that want a wide range of integrated payroll and HR solutions. Its starter Small Business plan comes with basic payroll and tax processing, while higher tiers include human capital management (HCM) solutions with more advanced HR features—like compliance support, recruiting and onboarding, training, benchmarking, reporting, and analytics. It even has customizable pay grids, enabling you to fully configure data fields for pay runs.
In short, Paycor is best for:
Businesses with complex payment processing needs: Paycor can support a wide variety of payment processing functions, such as managing garnishments, child support, 401(k), benefits, and tax deductions. It also provides a dedicated certified HR professional you can consult with if you have HR and payroll-related queries—provided you sign up for either its Complete or HCM plan.
Companies with 50+ employees: Past the 50-employee mark, companies have a bigger need for the HR and payroll support that it provides. Paycor, which is one of our best HR software, offers fully integrated HR tools and robust workflows that automate processes—from time tracking to performance management and ACA reporting for health benefits.
Businesses needing to upgrade from a manual payroll system as they increase hiring: Growing companies can save time and effort by using its HCM suite that comes with automated hiring, onboarding, and payroll tools. Data flows seamlessly between Paycor's solutions, helping eliminate manual entries and making it easy for you to capture the required information to pay employees.
When Paycor Would Not Be a Good Fit
Budget-conscious companies that have fewer than 40 employees and need advanced HR features: While Paycor's Small Business plans include advanced HR features, you have to get its higher tiers if you want new hire onboarding, e-signatures, HR experts, and 401(k) provider integration. You also have to shell out anywhere from $99–$199 plus $5–$12 per employee monthly, which can be pricey for small businesses. For reasonably-priced options, read our best payroll services guide.
Mom-and-pop businesses that only need basic payment processing: Paycor's Basic plan for small businesses may look like the perfect choice for those who only need payroll tools, but if have a very small team, getting its starter tier can be expensive and you'll get tools that your mom-and-pop business may not need (like company chat and a news feed). If you have simple pay runs, the online tools of free-to-use payroll software will suffice. Check out our best free payroll software guide to find suitable options.
Businesses with international employees: Paycor does not support global HR operations. If you have international employees or are planning to expand your business overseas, check out our top picks for international payroll services.
Looking for software with a greater focus on HR?
Read our guide to the best HRIS/HRMS software for small businesses to find a solution that's right for you.
Paycor Overview
PROS

CONS

Solid payroll processing tools
Pricey for mom-and-pop businesses (1–10 employees)
Recruiting and onboarding support
Setup fees required for higher tiers
Wide range of HR solutions (e.g., time tracking, scheduling, compensation planning, learning management, and engagement surveys)
Does not support international businesses; lacks global payroll and HR capabilities
Customizable pay grids that can handle simple to complex payroll
HR tools not included with Basic plan
Paycor Pricing
Since our Last Update: Additional information about Paycor's pricing details have been released, such as its per-employee and set up fees, including a fourth plan and its special promotion on offer. Paycor also adjusted the required number of employees covered by its Small Business packages (from 39 to 49 employees) and Mid Market tier (from a minimum of 40 to 50 employees).
Paycor's pricing scheme is based on the size of your company and the number of employees you have. It offers a Small Business plan (for up to 49 employees) and a Mid Market tier (for 50 and more than 1,000 employees). The latter is custom priced, while the former has four bundles (Basic, Essential, Complete, and HCM) with monthly fees that start at $99 plus $5 per employee.
Small Business Plans
| | Basic | Essential | Complete | HCM |
| --- | --- | --- | --- | --- |
| Monthly Pricing | $99 | $149 | $199 | $199 |
| Per-Employee Fees | $5 per month | $6 per month | $7 per month | $12 per month |
| One-Time Setup Fees | N/A | $59 | $99 | $199 |
| Payroll, Tax Filing, and Check Stuffing | ✓ | ✓ | ✓ | ✓ |
| Paycor Mobile Apps | ✓ | ✓ | ✓ | ✓ |
| New Hire Reporting and Onboarding | ✓ | ✓ | ✓ | ✓ |
| Company Chat and News Feed | ✓ | ✓ | ✓ | ✓ |
| PTO Requests and Approvals | N/A | ✓ | ✓ | ✓ |
| Compliance Checklists and Templates | N/A | ✓ | ✓ | ✓ |
| Wage Garnishment Services | N/A | N/A | ✓ | ✓ |
| Analytics, Compensation Insights, and Access to HR Pros | N/A | N/A | ✓ | ✓ |
| Automated Workflows and Document Management | N/A | N/A | N/A | ✓ |
| Performance Reviews and Employee Surveys | N/A | N/A | N/A | ✓ |
| Reporting | Standard | Custom | Custom | Custom |
| Phone, Chat, and Email Support | ✓ | ✓ | ✓ | ✓ |
Paycor also offers special promotions from time to time. As of this writing, new clients who sign up for its Small Business bundles can enjoy free payroll for one month and waived setup fees (for higher tiers).
Not sure which Paycor Small Business plan will fit your budget? Use our online calculator to compute the estimated monthly and annual fees.
Mid Market Tier
With its Mid Market plan, you have to contact Paycor to request a quote. Although you can also fill out its online sign-up form and a Paycor representative will get in touch with you to discuss pricing and your business' HR needs.
Similar to its Small Business packages, Paycor also offers special promotions for its Mid Market plan. As of this writing, subscribing to this tier will grant you free access to Paycor's HCM core products (such as payroll, HR, reporting tools, and more) for up to three months.
Paycor Features
Paycor offers a comprehensive suite of HR and payroll solutions designed to streamline employee management processes. Let's take a look at some of its essential features to help you determine whether or not it fits your business.
HR Tools
Companies can better manage their employees using Paycor's HCM software which includes a wide range of tools such as new hire onboarding, analytics, and mobile apps. Its HR solutions can help you create staff profiles and org charts, manage benefits, automate open benefits enrollment periods, promote employee engagement, and ensure compliance.
Since our Last Update:
Paycor enhanced its HR analytics tool, adding a predictive resignation feature to help you forecast employee turnover. It provides data that show at-risk employees, expected resignations across business locations, the factors driving the predicted staff resignations, and the probability of it happening in the next 12 months.
---
Payroll Processing
Payroll processing and tax support are part of the primary functions that Paycor provides. These tools help HR and accounting teams accurately process payroll. It can handle workers' compensation, benefits and garnishment deductions, W-2 and 1099 reporting, and payroll tax processing—from calculations to filings. With its multiple payment options, you can pay employees through direct deposits, pay cards, and paper checks. Paycor even offers check stuffing services.
What's also great about Paycor Payroll is its fully customizable pay stubs and pay grid. However, while its pay processing tools are robust, it doesn't offer global payment services like other payroll providers do (e.g., ADP and Rippling).
---
Time Tracking
Companies that pay by the hour or need to track actual work hours of salaried employees tend to find Paycor's time tracking solution useful. To help limit buddy punching and prevent time theft, Paycor offers employee time clocks that support PIN, biometric fingerprint, and proximity badge clock-ins/outs. Geolocation tracking is also available through its mobile apps. Other features include monitoring PTO requests, tracking overtime hours, and managing compliance restrictions.
---
Employee Scheduling
Paycor Scheduling is designed to automate and simplify the entire process of managing employee work shifts. It lets you easily create, edit, and share work schedules while allowing employees to manage their availability, swap shifts, and receive schedule updates.
Monitoring schedules by jobs or shifts is also possible. You can even place budget caps to control labor costs and add scheduling rules to establish minimum rest times.
---
Recruiting and Onboarding
Companies that are actively hiring and striving to market their company as a great place to work will appreciate Paycor's recruiting and onboarding tools, which help streamline recruiting processes and ensure new hires are onboarded through an organized system.
Its recruiting tools include applicant tracking, job posting, candidate texting, remote hiring tools, resume searching and parsing, and automated offer letters with e-signatures. It even lets you brand career pages, run employee referral award programs, and track important metrics like lead sources and time-to-hire days.
Meanwhile, its onboarding tools help make a good impression on new hires and automate the onboarding process. It also helps HR teams gather compliance documentation such as hiring documents and tax information. Most onboarding procedures can even be automated and are accessible from anywhere and any device—provided an internet connection is available.
---
Talent Development
Paycor's talent development tools are designed to help you keep employees engaged and progressing in their careers. It automates the entire performance management process—from work goals alignment, setting one-on-one sessions, and collecting team insights.
Also included in this module are pre-built templates and trackable action items to help managers and employees develop performance and improvement plans. It even monitors company-level and department goals.
---
Compensation Planning
For attracting and retaining quality employees, Paycor's compensation planning module is a good tool to streamline, automate, and execute pay and rewards programs. It allows you to run "what-if" scenarios to test the expected impact of compensation, bonus, merit increases, and benefit changes. The data also helps the company ensure pay equity and market competitiveness.
---
Third-Party Software Integrations
Paycor and its partner systems provide a wide range of compatible solutions such as background checks, international payroll services, expense management software, and payment tools. Some of its integration partners include:
Background screening: GoodHire, Assurehire, EBI, ESR, and Sterling
Benefits: WageWorks, Paytient, and RestoreResilience
Expense management: Center and Certify
Global payroll: Globalization Partners and CloudPay
Job boards: Indeed, LinkedIn, and ZipRecruiter
Pay solutions: Netspend, Instant Pay, and Rabid Disbursements
POS: Altametrics and Hubworks
Rewards: Ignite
Retirement: Alliance Pension, American Funds Premier Group, America's Best, Ameritas, Ascensus, Blue Star, Truist, Fidelity, and more
Time management: On Shift, ZUUS, and Deputy
Workers' compensation: AmTrust, Guard, and Travelers
---
Reporting Tools
Numerous HR reports with customization options are available. Paycor even offers easy-to-run detailed reports for tracking employee turnover, pay equity, and benefits enrollment.
---
Paycor Ease of Use
Online and mobile access for admins and employees
Simple to use with minimal training
Easy to upgrade as small companies grow
Phone and email support for all plans
Helpful online articles, guides, and videos
Most users find Paycor simple to use, even with minimal training, and we found the interface easy to navigate and well-organized. Automation features save admins and employees time, while templates and workflows help streamline routine processes such as onboarding, payroll processing, and benefits enrollment. Branding features allow you to easily customize the software.
What Users Think About Paycor
| Users Like | Users Don't Like |
| --- | --- |
| Efficient applicant tracking, onboarding, and payroll tools | Inconsistent customer support quality; long wait times and slow-to-respond customer reps |
| Easy to use | Challenging to create custom reports |
| Feature-rich platform | Occasional system glitches |
Users who left Paycor reviews online said that the software is generally easy to use. They like the ease of tracking applicants, onboarding new hires, and processing payroll. Employees appreciate that they can sign into their shifts using their mobile phones and track their PTO, benefits data, attendance, and employee information.
However, there are mixed reviews about its customer support. While a handful of users raved about Paycor's good customer service, several reviewers expressed frustrations about the long wait and response times. A few others also complained about having experienced software lags and glitches from time to time.
At the time of publication, Paycor earned the following scores on popular user review sites:
Top Paycor Alternatives
Best for: Businesses needing HR and IT tools with robust integrations

Best for: Small businesses looking for full-service payroll

Best for: Solopreneurs and startups planning to grow significantly

Base monthly fee from: N/A

Base monthly fee from: $39 plus $6 per employee

Base monthly fee from: $0 to $10 per employee

Per-employee monthly fee from: $18

(for its core workforce management solution and payroll add-on)

Per-employee monthly fee from: $6

Per-employee monthly fee from: $5
If you're not sure Paycor is right for you, see how it compares with our top HR software for small businesses. And if you need help choosing, follow our step-by-step guide on selecting the right payroll solution.
Bottom Line
Paycor provides easy-to-use payroll features that grow with companies as they hire and employ a larger workforce. It provides the features HR admins and managers require to recruit and onboard new employees systemically while also training and managing current employees. And, to help retain employees and improve productivity, it offers compensation planning, engagement, and performance management tools. The only services you may find missing are PEO and global payment.
If you want to learn more about Paycor's features, then sign up for a free demo.