Garage Liability Insurance: Cost, Coverage & Providers
Auto repair shops, dealerships, tow truck drivers, and service stations need garage liability insurance. This policy carries similar coverage to general liability—with provisions for third-party bodily injury and property damage from garage operations and vehicles in the business' care, custody, or control. The annual garage insurance cost typically ranges from $1,150 to $2,300.
Providers like Next insurance make it easy to get garage liability insurance for your auto repair shop. In just minutes, it can generate tailored policy package quotes, giving you the freedom to determine which is best for your business. After purchasing the policy online, you can get a certificate of insurance (COI) in minutes.
Garage Insurance Costs
Garage liability insurance costs usually fall anywhere from $1,150 to $2,300 annually. It normally costs more than general liability, but that's because auto service and repair shops are inherently riskier than, say, a clothing store. Garage owners may also need other lines of business insurance like commercial auto, property, and workers' compensation.
| Coverage | Estimated Annual Premium | Coverage Amount | Typical Deductible |
| --- | --- | --- | --- |
| Garage Liability | $1,150 to $2,300 | $1 million | $1,000 |
| Garagekeepers | $920 to $2,875 | $75,000 | $500 |
| Commercial Auto | $1,200 to $10,000 | $500,000 | $500 |
| Commercial Property | $920 to $2,300 | $100,000 | $500 |
A number of factors are considered when a provider calculates a premium, such as
Location
Specific operations
Business revenue
Number of employees
During the application and quote process, the provider will ask more specific questions which will not only impact rates but also eligibility for discounts. Be prepared to answer if your shop is certified or if you do spray painting, what type of paint is used, and more.
A business owner's policy (BOP) is one option to save. If the provider offers it, this is a policy where the garage liability and garagekeepers can be added to the property insurance to create a single policy for first- and third-party coverages. Providers will usually offer this package at a rate lower than if every policy was purchased separately.
How Garage Liability Insurance Works
Similar to general liability insurance, garage liability offers coverage for injuries and property damage to third parties that are caused by your business operations. Personal and advertising injury, a standard in general liability, are usually available for garage liability via an endorsement.
One way garage liability is different is the liability is extended to include other people's property. For example, if a mechanic is test-driving a customer's car and hits another vehicle, garage liability pays for the damage to that other vehicle. Unfortunately, the customer's car isn't covered. For that, you need garagekeepers coverage.
As a third-party liability policy, garage insurance covers allegations of negligence by your business that resulted in some form of harm. This can take the form of:
Bodily injury: A customer's medical bills after they trip and sprain their ankle in the waiting room
Property damage: A customer's bill for camera equipment in their trunk damaged when the car was lowered off the lift
In rare instances, providers will offer an endorsement for faulty workmanship.
---
Perhaps the most important exclusion in garage liability insurance is the one for damage to vehicles under the care, custody, or control of the business. If a customer claims their vehicle was damaged or stolen while it was kept at your business, this exclusion prevents the policy from covering the loss.
However, there is an optional coverage, or provision, called garagekeepers insurance. This covers autos in the business' care, custody, or control by paying for the associated costs when the vehicle is damaged, lost, or stolen.
Like other vehicle theft claims, the coverage is for the vehicle, not its contents. Garagekeepers insurance covers damage caused by:
Fire
Vandalism
Extreme weather
Collision
Theft
Other common garage insurance exclusions are:
Injuries to employees
Damage or injury caused by pollution
Product recall costs
Professional or organized racing or demolition activities
---
Who Needs Garage Liability Insurance
Any business in the automotive space that works directly with customer vehicles should consider garage liability insurance. Small businesses that usually need garage insurance include:
Auto body shops
Auto repair shops
Service stations
Auto glass installers
Emission testing centers
Detailers
Tow truck operators
Parking garages
Car dealerships
Some industries require coverage to get licensure or certification. But even if it isn't mandated, garage liability insurance is a wise investment for the financial health of your business.
Best Garage Liability Insurance Providers
Next Insurance: Best for Auto Body Shops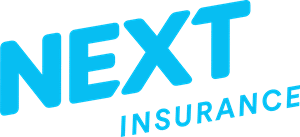 Insurtech Next Insurance offers garage liability insurance for auto repair and body shops. It also provides coverage for oil change stations and car washes, but it won't insure businesses with revenue above $5 million.
While it's great for most types of auto-related businesses, one reason it's great for body shops is it offers coverage for faulty work. Most providers exclude this type of coverage and don't give an option for covering faulty work at a body or auto service shop. During our quote process, faulty workmanship coverage cost an extra $42 monthly.
Its quote system is designed to provide you with multiple options quickly: it doesn't require loss runs and has instant underwriting to return a quote quickly. It has three levels of coverage: Basic, Premier, and Deluxe. Garagekeepers are automatically included in the premier and deluxe packages.
We received three quotes for a body shop.
The Basic plan costs $83.42 monthly and includes $1 million in total coverage for general liability and $50,000 per premise for garagekeepers. The collision coverage had a $500 and comprehensive had a $2,500 deductible. It also had $75,000 for hired auto liability coverage.
The Premier plan costs $159.59 monthly with $2 million liability and $100,000 per premise in garagekeepers liability. The other coverages and deductibles were the same as above. Additionally, it carried $300,000 in professional liability related to the sale of vehicles and $30,000 for commercial property with a $500 deductible.
The Deluxe coverage costs $192.59 monthly and includes the same coverages as the above, but the general liability limit increased to $2 million. It also had professional liability included with $30,000 in coverage and property coverage for the building and equipment. The property had a $500 deductible for covered losses except for wind and hail which carried a 5% deductible.
If your business is certified through AE, I-Car or AAA approved, it can save up to 19%.
---
While relatively new, Next Insurance has lower-than-expected complaints filed with the National Association of Insurance Commissioners (NAIC). There are currently over 4,500 reviews with a 4.5 out of 5 rating.
Next is only available from 8 a.m. to 5 p.m., Monday through Friday. However, Next has an app for iOS and Android that lets you manage your policy, create and instantly share COIs, pay your bill, and file and track a claim.
---
Although Next is still a new and grossing company, it has a solid financial rating. Insurance rating company AM Best has given it a rating of A- (Excellent).
---
CoverWallet: Best for Multiple Quotes for Several Coverages


Online insurance brokerage CoverWallet excels at being able to provide quotes for multiple lines of insurance from different top-rated carriers. When bringing you the quote, it will often return several results, allowing you to compare prices and carriers. Beyond garage liability and garagekeepers insurance, it can provide your auto shop with all of the coverage you may need: business auto, commercial property, and workers' compensation.
We received two quotes for general liability online. For the specific garage liability coverage, CoverWallet requested we contact one of its agents.
Both general liability policies were written by Liberty Mutual and carried $1 million per occurrence and $2 million aggregate limits. One excluded inland marine coverage and cost $2,528.71 annually while the other had inland marine and cost $2,833.09 annually.
---
While the policy you purchase is from another carrier, CoverWallet gives you the ability to still manage your policy online through its account, the Wallet. Here, you can add or change coverage, file a claim, and create an instant COI.
CoverWallet is open Monday through Saturday. Its hours are 8 a.m. to 8 p.m. on weekdays and 9:30 a.m. to 1:30 p.m. on Saturdays.
It offers insurance in all 50 states. Its customers are happy with their experience, reflected in its 4.7 out of 5 rating from nearly 800 reviews on third-party review site eKomi.
---
CoverWallet is owned by Aon, which has a rating of A (Excellent). CoverWallet works with top-rated carriers like Liberty Mutual, which has an A (Excellent) rating, and CNA, which also has an A (Excellent) rating.
---
The Hartford: Best for Mechanics

Small business insurer The Hartford is a great option for mechanics because it has inland marine insurance for tools, garage liability for businesses, and any additional coverage a business may need—like commercial property, workers' compensation, and professional liability. Its strength is in its ability to provide high limits, appropriate coverages, and responsive claim services.
For garage liability, you'll need to call The Hartford for a quote. You can begin the process online, but we were unable to finish it over multiple days of research.
The Hartford has the coverage mechanics and any type of body shop need to secure their business. If your business has employees, you can purchase workers' comp. If you own the building or have equipment you need to insure, it offers commercial property. Mechanics can insure their tools with inland marine and, of course, the provider has general liability, garage liability, and professional liability coverages available.
---
The Hartford is one of the oldest insurers in the country, but its user experience is groundbreaking. You can get a quote and purchase a policy online. Through your account portal, you can manage your policy, file a claim and, if you need proof of insurance, download a COI.
Customers are happy with its convenience and their experience using it. It has lower-than-average complaints with the NAIC. Users also can review their claim experience on its website, which has more than 950 user reviews for general liability claim experiences. Of those, the average score is 4.8 out of 5.
---
The Hartford has more than 1 million small business customers. It has the financial strength you want to handle claims with a rating of A+ (Excellent).
---
Progressive Commercial: Best for Tow & Impound Lots


Progressive Commercial is an insurance company that specializes in auto insurance for businesses. It will insure all types of vehicles, including tow trucks, and has developed specialized coverage. It offers garagekeepers liability for tow truck operations and on-hook towing insurance. If you operate a tow lot or have a fleet of tow trucks, Progressive is a provider that can insure your vehicle and provide garage liability and garagekeepers coverage.
We received a quote for a BOP for an auto shop that cost $1,105 annually. The policy carried general liability limits of $1 million per occurrence and $2 million aggregate. It also had $50,000 in commercial property insurance. No other information was available, and you have to call to finish the quote and purchase the policy.
The quote we received was through Progressive's Business Advantage Program, where Progressive acts as an agent with other carriers to help find coverage. The quoted policy was through Nationwide.
One advantage is if you have commercial auto through Progressive, then you are eligible for a discount on general liability or a BOP. This applies even if you end up purchasing that coverage through the Progressive Advantage Business program with another carrier.
---
Progressive is available in all 50 states for commercial auto insurance. If it can't provide the specific coverage you need, it will still work to help find the coverage for you from another carrier.
Customer reviews online are mixed but do trend toward the negative. It has slightly higher than average complaints through the NAIC.
It is open 24/7 for claims, and you can manage your account online.
---
Progressive has a solid financial rating. AM Best rates it as A+ (Superior).
---
Nationwide: Best for Service Stations


Nationwide offers garage liability and garagekeepers insurance for service repair and service stations. Depending on your class code when quoting, garage liability is automatically included with the general liability insurance coverage.
The provider also has several endorsements and coverage enhancements that make it ideal for service stations. These are expanded coverage for lost keys and tumblers, cost to repair and replace a lost tumbler or even lock in a door, transit pollutant clean-up, and coverage for tools owned by employees.
We received a quote for a BOP with garage liability that cost $1,317 annually. The general liability coverage had limits of $1 million per occurrence and $2 million aggregate. It carried a $50,000 garagekeepers liability with a $1 thousand deductible per vehicle and $50,000 in commercial property insurance.
You could call to discuss the coverage in more detail and customize it or purchase it online.
---
Nationwide is available in all 50 states and offers multiple options to manage your account: online or through an agent. It also maintains a 24/7 call center for claim services.
It has loss control services for garage and auto shops that consist of expert advice from professional engineers, risk management specialists, and automotive fleet specialists. There are over 400 training videos in English and Spanish, and Nationwide even hosts safety and risk management webinars. All of these services are available for policyholders.
---
Nationwide has been in the insurance business since 1926 and is in a good financial position. It has a rating of A+ (Superior).
---
Frequently Asked Questions (FAQs)
Is a mechanic liable for damages from repairs?
Mechanics are liable for damage resulting from incorrectly done repairs. Auto services companies are expected to perform duties professionally so that autos are functional and safe. If faulty workmanship results in property damage or injury, garage liability insurance likely covers repair costs and medical bills. However, it doesn't cover the work itself.
Mechanics are liable for damage resulting from incorrectly done repairs. Auto service companies are expected to perform duties professionally so that autos are functional and safe. If faulty workmanship results in property damage or injury, garage liability insurance likely covers repair costs and medical bills. However, it doesn't cover the work itself.
---
A car in the care, custody, and control of an auto shop is the responsibility of the auto shop. Garages can get a garage liability policy with garagekeepers coverage to pay for claims over accidental damage to cars in their care.
---
Auto dealers typically need the same insurance that other businesses need like commercial property, general liability, and workers' comp. However, most will also have garage liability and garagekeepers insurance. Dealers with open lots may also need coverage for wind and hail damage.
---
Bottom Line
Businesses in the automotive industry need to consider garage liability insurance because it protects the business if someone claims their operations caused injury or property damage. Many business owners need the additional coverage of garagekeepers to handle damage to customer vehicles left in their care.
Next Insurance makes it easy to customize the level of coverage to fit the size of your business. A quote is available within minutes, online, for same-day coverage. Visit Next Insurance today to find the right insurance for your business.