HireRight Review: Is It the Right Background Check Service for Your Business?
This article is part of a larger series on Hiring.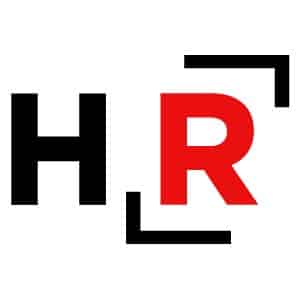 What We Recommend HireRight For
With a 4.66 out of 5, HireRight earned a spot in our guide to the best background check companies because it's easy to use, Fair Credit Reporting Act (FCRA)-compliant, and has robust background screening tools. It has more than 150 screening solutions available to clients in over 200 countries. Hiring teams in many industries can easily find a background check solution tailored to their needs.
More specifically, HireRight is best for:
HR teams needing integrations to payroll and HR platforms: HireRight has partnered with top HR and payroll companies, so it's easy to manage data and make the hiring process smooth.
Businesses in the transportation industry: HireRight offers a wide range of transportation-related screening solutions—such as drug and health services, motor vehicle records, physical exams, and alcohol testing. It also has solutions for different transportation segments—including trucking, mass transit, aviation, rail, and pipeline.
Finance-related businesses: HireRight helps financial institutions make good hiring decisions using its screening solutions for this specific industry. Apart from basic pre-employment screening services, it can perform credit history checks and global screening.
Businesses in the healthcare industry: HireRight offers several healthcare screening packages including ones for physicians, nurses, home health aides, medical assistants, and EMTs/paramedics. Its screening solutions include SSN traces, criminal background checks, education verifications, professional qualifications, and drug tests.
When HireRight Would Not Be a Good Fit
Individuals needing background checks: HireRight is a business-to-business provider and does not serve individuals. For personal background checks, you can try GoodHire.
HireRight Overview
PROS

CONS

Global reach; employment screening services cover more than 200 countries and territories
Customer support isn't always helpful
Robust ATS integration options
Release of results are sometimes delayed
Easy to use
HireRight Pricing
HireRight's pricing scheme is based on the number of background checks you'll need in a year. For companies requiring fewer than 100, there are three plans under HireRight Express (offered through BackGroundchecks.com), which cost anywhere from $29.95 to $64.95 per check. If you need more than 100, then you'll have to request a quote.
| | Basic | Better | Premium |
| --- | --- | --- | --- |
| Pricing Per Report | $29.95 | $49.95 | $64.95 |
| Criminal database search | ✓ | ✓ | ✓ |
| Non-Hit and Alias Links | ✓ | ✓ | ✓ |
| County criminal search | N/A | 1 county | Unlimited counties (up to 7 years) |
| Turnaround time | N/A | 1-3 days | 1-3 days |
HireRight Key Features
HireRight has a suite of employment screening services and background check solutions designed to help you efficiently verify candidate information and work credentials, which should be part of hiring employees. Let's take a look at some of the platform's essential features.
Background Check Services
Businesses usually include background screening as part of their applicant screening process. With HireRight, you gain access to more than 50 background check services that cover 200+ countries and territories. Here are some of its services:
Criminal background checks: These include searching through federal, county, and state criminal databases. HireRight can also conduct sex offender registry searches and fingerprint-based criminal history checks, which is ideal for regulated job roles (such as education and financial services jobs).
Drug and health testing: HireRight partners with Substance Abuse and Mental Health Services Administration (SAMHSA)-certified laboratories and device manufacturers to offer a comprehensive selection of drug and health tests.

Alcohol screening devices and evidentiary breath alcohol testing
Laboratory-based oral fluid, urine, and hair drug testing
Physical exams and wellness services that follow client-specific and Department of Transportation (DOT) exam protocols
Point-of-collection (instant) drug testing devices
Pre-employment medical assessment and questionnaires

Education and employment verifications: You can check a candidate's education history, such as the school's name and degree earned. For employment verifications, HireRight will validate the candidate's current and previous employment details, from job titles and salary information to dates of employment.
Identity checks: You can verify whether or not the government-issued identification number provided by the candidate is valid. Moreover, HireRight can confirm candidate identity by validating the information indicated on the applicant's passport.
Professional license checks: Apart from checking the validity of a candidate's professional licenses (such as driver's and medical-related licenses), HireRight will search for any derogatory records and disciplinary actions.
Professional reference checks: If you want to gain insight into a candidate's character and work ethic, then you may want to consider getting this service. After a candidate has identified a person as a professional reference, HireRight will ask several standardized questions and document the responses. For reference, some of the questions include asking about the candidate's strongest attributes, professional motivations, and interpersonal skills.
---
E-Verify & Electronic Form I-9 Solution
This solution, which complies with US Citizenship and Immigration Services (USCIS) requirements, is designed to help you streamline employment eligibility verification processes for new hires. It lets you create, download, store, print, and electronically sign digital Form 1-9s. This tool also includes duplicate document detection, form annotations and notes, customizable email alerts, and an audit trail that can indicate when a form has been modified and by whom.
---
Dashboard & Analytics
To help you understand how your employee screening programs are performing, HireRight offers a self-service dashboard with background check-related analytics and key performance indicators (KPIs). The dashboard comes with configurable data filters and downloadable charts that you share with colleagues via email.
---
Integrations
With HireRight, you gain access to a wide selection of pre-integrated ATS and HR platforms. Some of its partner systems include the following:
ADP
Avature
Ceridian
ClearCompany
Cornerstone
Greenhouse
HRsmart
iCIMS
Jobvite
SAP
SmartRecruiters
SilkRoad
Workday
Zoho Recruit
---
HireRight Ease of Use
Candidate assistance
Customer portal
Resource Library
Phone, live chat, and email support
List of offices in different locations
HireRight makes it easy for both clients and candidates to access their separate portals. It provides a resource library for candidates and clients to learn more about background screening. Should users have immediate concerns, they can contact HireRight via phone or email. Users also love its live chat function, which helps them when they need immediate assistance and eradicates their need to make a call. HireRight also lists its office locations all over the world.
What Users Think About HireRight
PROS

CONS

Organized and easy-to-read reports
Occasional delays with live chat feature
User-friendly platform
Some criminal background checks can take longer than usual
Dedicated customer support
Many users love HireRight's user-friendly platform, which helps them quickly navigate the features. Some also commented that the reports look neat and organized, and others like the dedicated customer support. However, reviewers noted that there are some delays with the live chat response. Others also called out the slow turnaround times of some criminal background checks.
At the time of writing, HireRight received the following scores on popular review websites:
Top HireRight Alternatives
| | | |
| --- | --- | --- |
| Best for: Businesses needing criminal record checks | Best for: Healthcare and nonprofit firms | Best for: Businesses needing financial and credit history for applicants |
| Per-report fees from: $29.95 | Per-report fees from: $27.95 | Per-report fees from: $25 |
Bottom Line
HireRight is a background screening service for companies of all sizes. It helps businesses manage pre-employment screening, identity verification, drug testing, and education verification. Hiring professionals using top HR and payroll software will love HireRight's capability of seamless integration.