Background check companies give you the assurance that the people you're hiring don't have red flags in their past that could affect you or your business. For this buyer's guide, we looked at the most popular options and rising stars and decided to review GoodHire, HireRight Express, and AccurateNow. These companies covered the range for small businesses in terms of price and the types of background checks offered. Read on for our comparison and review of these three options, as well as our top recommendations.
Best Background Check Service for Small Businesses: GoodHire
We recommend GoodHire because it has the best price for the number of background check services included. They provide additional screening services, such as drug testing, which are suitable for businesses in childcare, finance, and other niche industries. GoodHire also integrates with 15 other human resources systems to make recruiting easy. I personally use and recommend GoodHire to clients in my consulting business.
Background Check Companies Comparison Table:
GoodHire vs HireRight Express vs AccurateNow
Best Background Check Service for Small Businesses: GoodHire

We recommend GoodHire as our top choice for small business for the following reasons:
Best value for the price of the services
Unique extra services that make it a one-stop shop, even for industries like childcare with special background check requirements
Many HR systems integrations
GoodHire is the best value because it includes almost the exact same checks as HireRight Express for cheaper prices on all three levels of background checks. GoodHire's premium check also includes a full education and employment verification check, versus HireRight Express, which does not include it, and AccurateNow, which only includes 1 of each (i.e. the last employer). I personally use their Standard level check with my clients since its very comprehensive for only $54.99.
GoodHire is also the most comprehensive service, and it is appropriate for sensitive industries which have extra requirements in background screening, like childcare and finance. For businesses in such industries, GoodHire offers extra services like fingerprinting, 4-10 panel drug testing options (panel = kind of drug), and international criminal checks. All of these services are unique to GoodHire and not offered by the other background check companies we looked at, AccurateNow or HireRight Express.
GoodHire also integrates with several HR systems, including recruitment software and applicant tracking systems, as well as one of our top PEO choices. They are also willing to work with your technical team if you have different software from their 15 integration options that you'd like to link with GoodHire.
The main downside to GoodHire is that it does take slightly longer to get back the results than AccurateNow and HireRight Express, especially if you get the Premium level check, which can take up to 10 business days.
Best Background Check Service for Turnaround Time: HireRight Express

We recommend HireRight Express if getting the background check back as fast as possible is important for your small business. HireRight Express background check reports come back within 48 hours or less, which is the fastest of the 3 background check companies and good if you need people to be approved quickly. However, with the speed of HireRight Express comes a higher price tag than both GoodHire and AccurateNow.
Another perk of HireRight Express is their Healthcare Sanctions Check add-on product for only $14.95. This is useful if you have a business in the healthcare industry like a doctor's office or a chiropractic practice. This feature is also unique to HireRight Express; the other two systems do not have it.
On the downside, HireRight Express doesn't integrate with any other HR systems. This makes it harder, for example, to easily import background check results into your recruiting software or other HR software. HireRight Express also does not offer the range of background check services that GoodHire does (i.e. no drug testing unless you purchase their enterprise level, which is their product for large companies).
Best Background Check Service for Customized Reports: AccurateNow

AccurateNow is our recommendation for customized screening options because it has 5 popular add-on checks for only $9.95 each. These include:
DMV Motor Vehicle Records
Professional License Verification
Employment Verification
Education Verification
Federal Criminal Search
These 5 add-on services are a great value for small businesses like hair salons, accounting firms, restaurants, or other companies that will always need a professional license verification before making an employment offer. They can be added onto one of the checks, or you can purchase them standalone.
If budget is your main concern, then we would also recommend AccurateNow for the basic screen, which has the cheapest price of the 3 providers.
One downside of AccurateNow is that it lacks the number of options that GoodHire and HireRight Express have. It also lacks specialized products, like having a healthcare specific check like HireRight Express. Finally, it also doesn't integrate with many other HR systems that a small business owner would have.
How Do Background Checks Work?
If you are reading our buyer's guide on background check companies, you likely already know that you want to do background checks on your current team or maybe a new hire. You need to follow certain steps in order to do a background check that meets legal requirements, and there are also a few things you should know about setting up a background check account.
Getting Permission
In order to run a background check on an employee or a new hire, you need to get their explicit, written permission. There is no way around this–if you want to check a current employee, you cannot do it without their permission. All 3 of our systems will ask you if you understand this concept when you create an account.
GoodHire actually sends a note to the person for their permission and to get their information from them, which is a huge plus. AccurateNow has two permission levels. If you do their Applicant Direct product, they send the permissions on your behalf; if you do the Standard order, you will need to get the candidate's permission yourself and then forward them the documents in order for them to perform the background check. HireRight Express requires you to get the information and does not send permission on your behalf; you'll need to get that permission on a signed form on your own and check a waiver box that you already asked for permission. You can see a background check form template asking for permission here.
Account Setup Process
In order to set up an account at a background check company, surprise! They pretty much do a short background check on you and your business before allowing your company to set up an account. You will need to have basic business information (i.e. name, phone number, email address) as well as a physical address for your company (even if you work from home, you should have your business registered with an address). Some companies ask for your business' Employer Identification Number or Tax ID.
Once this information is provided to the background check companies, you should be able set up an account with all 3 services in under 1 business day. This is normally the time it takes for the company to verify all your business information and authorize you to order background checks.
Report Process & Format
In general, the process for getting a report back from all 3 companies follows the same pattern:
You are alerted via email when the candidate has given permission and completed their form for the information needed.
You are alerted via email when the report is complete.
You can then log in and see the report and the status (e.g. clear for no alerts, red flags if there is an alert) by candidate as you can see in the screenshot below. There are also options for how to download and print the report.
Below are screenshots of reports from GoodHire and AccurateNow (we were unable to get a sample report from HireRight Express).
In-Depth Review: GoodHire vs AccurateNow vs HireRight Express
Pricing
Though pricing is usually one of the most important, if not the most important aspect in many of our buyers' guides here at Fit Small Business, for background checks we viewed it as something less important than the quality of the check being done. That being said, even the premium options at our 3 background check companies will come in at under $100 per person (unless you add a bunch of extra add-ons).
Quick Background Check Price Comparison Table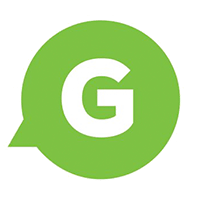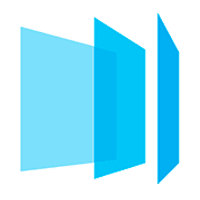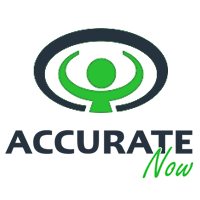 ---
Background Check Features Included
There are 8 standard checks that are included across the board at our 3 companies. Below, we compare what is included at each company.
Standard Background Check Features Comparison Table
Add-On Features Available
GoodHire, our recommended service, by far and away has the most add-on services available. Most are $14.99, although the drug testing add-ons cost more. However, HireRight Express has a great product for healthcare providers for only $14.95 for a Healthcare Sanctions check, as well as a few other add-on services. AccurateNow has the most affordable add-ons–each are only $9.95.
Add-On Check Features Comparison Table
*Omits marijuana and is geared toward states where marijuana is legal.
**Includes salary history.
---
Average Report Turnaround Time
The time it takes to execute a background check varies greatly between our 3 systems and aligns with how extensive the check you want is. For the most basic checks, 24 hours or less is normal. At the other range, for a premium check with a drug testing add-on, you may need to wait up to 10 business days.
GoodHire
and
AccurateNow
both have noted that county courts take the longest to get a response from and to complete their reports for you. I personally saw this when it took a Texas county 5 more business days than the rest of the entire report to get back to me.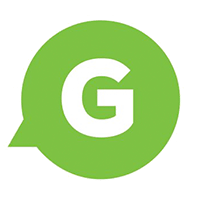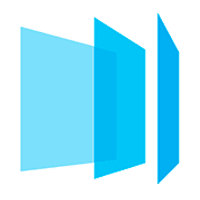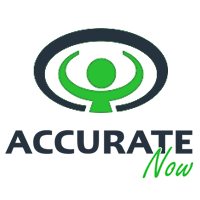 ---
Appropriate for Sensitive Industries
If you have a small business in finance, accounting, healthcare or pharmaceuticals, in-home services (like massage therapy), or childcare, you will need to run background checks on your employees in order to be compliant with industry specific laws. Your industry may also require special checks like drug testing.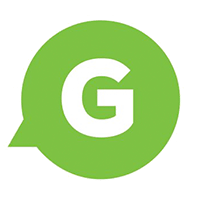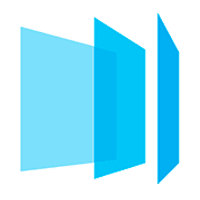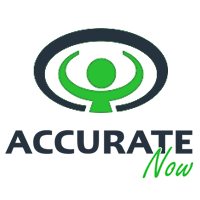 ---
Integrations
If you are looking at background check companies for your small business, you may be hiring like crazy or looking to streamline a number of processes like recruiting. It is useful if, right away, your background check system can seamlessly integrate with your recruiting, hiring, or onboarding system so that all of your records are in the same place. If your background check system integrates with, for example, your applicant tracking system, it will automatically import results into a candidate's profile.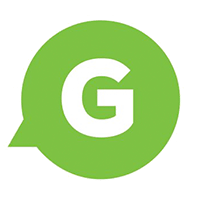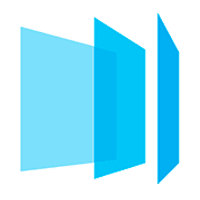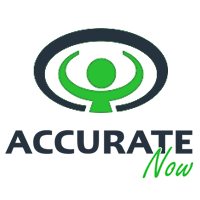 ---
Certified/Compliance
The two main bodies you want your background check system to be certified by are FCRA (Fair Credit Reporting Act) and the National Association of Professional Background Screeners. We chose our 3 systems because all 3 are certified by both associations and have good reputations.
A big difference between the 3 systems we chose here and the instant websites that say they can do 'background checks in 30 seconds' are that the latter are not certified and are not reliable. Those websites are simply scanning the web and website databases for the person's name you are looking for. They are not our recommended best practice for running a background check on an employee or new hire.
---
Customer Support
Customer support is important for every system a small business owner purchases, but for background checks, it's especially important. You need to be able to get a hold of someone if there is a problem, you have a question, or you need more information, especially if your decision is going to involve hiring or firing someone based on the background check.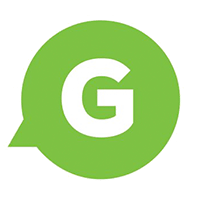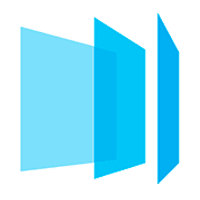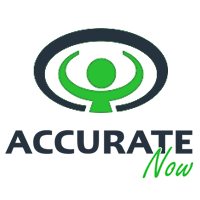 ---
Top Background Check Software
The Bottom Line
Background check companies can help ease your mind as a small business owner, and they can also ease the minds of your clients and team members. It can be a valuable part of your hiring process and can save you headaches from hiring someone who might cause your business problems down the line.