Home inspector training varies by state but generally includes online courses and field training for inspecting structures, mechanicals, and other parts of residential properties. We compared dozens of home inspection training programs and identified the six best options—including the best overall—based on factors like price, course availability and format, customer support, and student reviews.
Top 6 Home Inspector Training Providers 2019
| Home Inspector Training | Best For |
| --- | --- |
| | (Best Overall) Inspectors who want top-notch training with lifetime support |
| | Learners who prefer instructor-led courses, both in person and online |
| | Budget-strapped students who need a low-cost training option |
| | Licensed home inspectors who need to meet continuing education requirements |
| | Aspiring home inspectors who prefer self-directed study |
| | Home inspectors who want an all-in-one platform for inspection training and professional resources |
How We Evaluated Home Inspector Training
Requirements for becoming a home inspector vary from state to state, with some accepting online coursework and others requiring in-person training. Some states, like Georgia, don't have any licensing requirements. For that reason, we evaluated dozens of home inspection training courses based on price, course format, customer service, and where they are available.
To evaluate the best real home inspector training, we considered:
Pricing: Licensing course requirements vary widely between states, so we reviewed the cost of every course offered by each provider to evaluate its cost effectiveness. We considered a range of price points and included providers that offer robust tools for the cost.
Geographic availability: Home inspection licensing requirements vary by state and some states don't require a license. We considered courses that are the most widely available.
Course availability and format: In general, home inspection training courses include online prelicensing courses, in-person training, field training, or continuing education credits.
Ease of use: We evaluated each online school to determine which platforms are easy to navigate and provide a user-friendly experience to students.
Customer support: Most online home inspection schools can be contacted via phone, email, or live chat. We included home inspection training platforms with the most support options and contacted each to evaluate responsiveness.
Based on the criteria above, we recommend American Home Inspectors Training as the best overall option for home inspection training. Not only is the platform available in the greatest number of states, it offers a range of course types and lifetime support to its students.
Best Overall Home Inspector Training: AHIT

American Home Inspectors Training (AHIT) offers home inspection training online and in-person in most states. AHIT stands out because of its lifetime support, which gives students access to instructors and prelicensing course materials after they're licensed. AHIT is more expensive than other options we considered, but its extensive features make it our top pick.
AHIT Pricing
AHIT course pricing isn't readily available online and varies by state. We contacted AHIT and learned that their prelicensing Online Certification Course costs $895 in every state except Texas, where it costs $1,895. Students can also take the additional Master Classroom Course: five-day training in Florida costs $95, and three-day training in California is $600.
AHIT Features
American Home Inspectors Training offers both online and in-person home inspection training courses in almost every state. Course availability and price differ based on state requirements, but AHIT offers interactive online learning and exceptional customer service. Choose AHIT if you want the flexibility of taking online or in-person classes that meet your state's licensing requirements.
Course Availability
AHIT's online prelicensing and continuing education courses are available in every state except Nevada and New Jersey. The platform also offers in-person training courses in most states—especially those with advanced in-person prelicensing requirements like Texas. Learn more about AHIT's course availability in your state through their online chat feature or by downloading their training and career catalog.
Course Format
To meet the varying state prelicensing education requirements, American Home Inspectors Training offers a variety of course formats. Their online Master Classroom Course includes instructor-led online courses, a training textbook, and interactive quizzes. AHIT also offers classroom-based learning and weekend field training for states that require in-person, interactive training courses.
Additional Features
In addition to online and in-person training, AHIT offers students lifetime support, which means that licensed inspectors are available to answer questions seven days a week. Lifetime support follows you through your career, whether you're going through the course or are already certified and performing one of your first inspections.
Customer Support
AHIT customer support can be reached via email and by phone during normal business hours. The platform also offers customers an online chat feature. We contacted AHIT's chat team to learn more about pricing and received a response within minutes of submitting the request. Their team was extremely forthcoming with pricing information, state-by-state offerings, and how they help students prepare for a career in home inspection.
What AHIT Is Missing
In general, AHIT offers the most comprehensive home inspection training courses and tools of the platforms we considered. However, unlike Inspection Certification Associates (ICA) and Professional Home Inspection Institute (PHII), AHIT does not provide students free access to home inspection reporting software or other inspection tools. Even so, the course is still our top pick for online and in-person home inspection training courses.
What Users Think About AHIT
In general, AHIT students find that the platform provides users the courses they need to meet state licensing requirements and that the online and field instructors are extremely knowledgeable. Some users, however, have reported that it can be difficult to get in touch with their customer service team.

Inspection Certification Associates (ICA) is an inspection training provider that offers students online and in-person courses. However, ICA students benefit most from the platform's live, instructor-led video lessons, which stand out from other common course materials like slideshows and textbooks. Check out ICA if you benefit from more engaging training materials rather than printed content.
ICA Pricing
ICA costs $695 for the online course regardless of your state. In-person courses are available in some states and cost between $1,195 and $1,695, depending on your location. Additional specialty training for Commercial Property Inspection, Mold Inspection, and Wood-Destroying Organisms Inspection are included as part of the online course and in-person training.
ICA Features
ICA offers home inspection students online courses that are instructor-led so you will cover all of the necessary subjects without a ton of boring slideshows. The platform's online courses are also among the more affordable options we considered, and their in-person courses, though more limited than AHIT's, are a good option for students in certain states.
Course Availability
Like AHIT, ICA offers home inspector training courses in all states except Nevada and New Jersey. Online courses are instructor-led and meet the home inspector training requirements for states that don't require in-person training. Classroom courses are also offered at locations in a number of states, including California, Florida, Illinois, Georgia, and Virginia.
Course Format
As with AHIT, Inspection Certification Associates (ICA) offers online programs, classroom-based courses, and field training. ICA's instructor-led courses stand out from platforms that are solely web-based and make them a great option for students who want a live, recorded, or interactive course. Progress is tracked using a series of quizzes and exams, and students can interact with instructors via email to answer questions about the course content.
Students also receive access to e-books and other training materials in ICA's online library, which can be downloaded for 24/7 access. Course materials and other resources continue to be available for an unlimited period of time even after you've completed your home inspector training and received your certification.
Additional Features
Beyond standard home inspection training, ICA offers students a variety of resources to provide additional professional training and resources. For example, ICA students get access to the school's Radon and Mold Detection Training and Certification courses as well as eight hours of specific home inspection marketing techniques. Like Professional home Inspection Institute (PHII), ICA also provides students Report Form Pro 2 for creating professional home inspection reports.
Customer Support
ICA students and those interested in taking an ICA course can contact customer support via phone and email. In addition, graduates of ICA's home inspector training course get free lifetime access to online refresher training classes and ICA's online library of home inspection reference materials.
What ICA Is Missing
ICA's in-person courses are more limited than those offered by AHIT. Instead of being offered in multiple cities in most states, their in-person courses are offered in a limited number of states and on fewer dates. Still, ICA's instruction videos are a great way to meet licensing requirements in many states without leaving your home or office.
What Users Think About ICA
Generally, ICA students find that the platform prepares them for state home inspection licensure. Graduates of the ICA training program have also had great experience with the program's customer support team. Specifically, they report that ICA's instructors are extremely responsive and offer helpful responses to course-related questions and professional inquiries.
Best Cost-effective Home Inspector Training School: PHII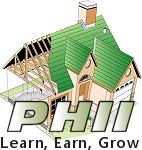 Professional Home Inspection Institute (PHII) is an online and in-person home inspection training company based in South Dakota. In-person courses are only available in South Dakota, but PHII is the most cost-effective training school we considered, starting at just $595. This makes it best for those who want to become an inspector but are on a budget.
PHII Pricing
PHII's online licensing course costs $595, including prelicensing coursework, report software, a business website, NAAHI membership, and a money back guarantee. Licensed home inspectors can take the 32-hour Advanced Home Inspection Course separately for $395. Additional courses are also available for between $199 and $299, depending on the type of course and number of credit hours.
PHII Features
PHII offers the best value of the course platforms we considered because of its low price and extensive offerings. The school not only provides students with online training courses, but students get a variety of valuable tools as part of their course registration. Choose PHII if you're on a budget but want comprehensive tools to help you prepare for and begin your career as a home inspector.
Course Availability
PHII's home inspector training courses are available in more than 30 states. Students in some states can meet licensing requirements by taking PHII's online course, while others must travel to PHII's South Dakota headquarters to take a classroom-based course. In addition to prelicensing training, PHII also offers add-on courses like Simple Home Construction, Wind Mitigation, and Defect Recognition.
Course Format
Like other options we evaluated, PHII offers self-paced online courses with pre- and post-tests to measure progress, flash cards, audio instruction, and video. One- to two-day field labs are available for students who want to supplement online training, and PHII offers six-to 12-day classroom training that fulfills requirements for states that don't accept online courses. In-person classes are only taught in South Dakota but meet requirements for several states.
Additional Features
In addition to offering training courses, PHII gives students inspection report creation software, the Advanced Home Inspector Course, an InspectHost business website, and a one-year North American Association of Home Inspectors (NAAHI) membership. Home inspectors can also purchase individual continuing education courses like Defect Recognition, Manufactured Home Inspection, and Pool and Spa Inspection.
Customer Support
PHII's customer support team is available by phone and online contact form. Those interested in enrolling in one of PHII's courses can learn more about them by visiting the website's frequently asked questions (FAQs) page, which provides general information about licensing requirements and PHII's features. In addition, the website features a page comparing PHII to other home inspection training tools. However, the comparison page does not make it clear which platforms are being compared.
What PHII Is Missing
Unlike AHIT and ICA, which offer in-person training in several states, PHII only offers in-person training and field courses in South Dakota. However, their South Dakota courses do cover licensing material for other states, so it remains an option if you are willing to travel to meet home inspection training requirements. PHII also doesn't include mold and radon material in their online licensing course like ICA, but courses on these topics are available at an additional cost.
What Users Think About PHII
There are no reviews of PHII readily available online. However, PHII's website asserts that they are an accredited member of the Better Business Bureau. The school is also an approved training provider for many professional organizations and state licensing boards. Finally, PHII offers a 30-day satisfaction money back guarantee—something not offered by other schools we evaluated.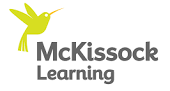 McKissock Learning is an online education platform that offers home inspectors continuing education. McKissock doesn't offer prelicensing training, but it has extensive experience in the professional education industry and offers a range of inspection courses. Try McKissock if you need to meet continuing education requirements or just want to advance your career with professional development courses.
McKissock Pricing
License renewal course packages vary by state. For example, in Illinois, a 12-hour renewal package costs $119.97, and a 32-hour package in Texas costs $247. Individual courses generally cost $19.97 for two hours, $35.97 for three hours, and $59.97 for six hours.
McKissock Features
Home inspection training offered by McKissock is limited to continuing education courses. However, the platform offers a wide range of both individual courses and license renewal packages that make it easy and affordable to meet your state's license requirements. Choose McKissock whether you need to complete all of your state's continuing education requirements or just want to develop your professional knowledge with individual courses.
Course Availability
McKissock offers continuing education courses approved by the American Society of Home Inspectors, the International Association of Certified Home Inspectors, and the California Real Estate Inspection Association. Courses are available in 18 states, including Alaska, Florida, and Virginia.
Course Format
McKissock's continuing education courses are offered via email and online. Classes are available as packages that meet state-specific continuing education requirements or as individual courses that can be combined to complete your remaining continuing education credits. All of the courses contain interactive questions that periodically appear on-screen to ensure students are actively participating during the entire duration of the course.
Additional Features
McKissock also offers continuing education courses that are specific to the American Society of Home Inspectors, the International Association of Certified Home Inspectors, and the California Real Estate Inspection Association; these include classes like Fireplace Inspections and Inspecting Water Heaters. This enables students to search for courses based on the regulating agency, number of credits, and course format.
Customer Support
Home inspectors taking continuing education courses through McKissock can contact customer support via phone, email, and an online submission form. Students can also take advantage of the website's online resources, including a frequently asked questions (FAQs) section and a blog that offers career resources and how-to guides.
What McKissock Is Missing
McKissock does not offer prelicensing training like the other options we evaluated. Instead, McKissock is a general professional education provider that offers some online continuing education courses for home inspectors. The overall inspector training may seem limited, but McKissock's a la carte continuing education offerings give inspectors the freedom to frame their own professional development.
What Users Think About McKissock
Students find that McKissock's home inspection courses are challenging, cost-efficient, and time-saving. Furthermore, users report that they appreciate the layout, pace, and subject matter of the courses. However, some McKissock users find that the courses cover too much information and that the quizzes are too difficult to pass.
Best Home Inspector Training for Self-directed Study: Kaplan


Kaplan is an industry-leading online education provider. The platform is not home inspection-specific but it does offer a textbook-based, self-study home inspection course for 25 states. Try Kaplan if your state doesn't require in-person training and you prefer self-directed study using a textbook rather than video.
Kaplan Pricing
Kaplan offers its Principles of Home Inspection online course for $799. The course textbook is available for home study and costs $179. Kaplan also offers the Horizon Report Writing System software starting at $300; MATRIX Home Inspection Report Forms are available for $13.25 to $17.95 per set or $0.75 each.
Kaplan Features
In contrast to other home inspection training options we considered, Kaplan offers only one online training course and a textbook for self-directed study—an option not offered by other schools on our list. Kaplan's home inspection course is only available in 25 states, but it is a great option if you don't have to take a complete online course and prefer to spend less than $200 on a textbook for self-directed study.
Course Availability
Kaplan's home inspection training program is limited to a course entitled Principles of Home Inspection: Systems & Standards, which includes the information necessary to start a career in home appraisal. However, the platform's inspection courses are only available in 25 states—half the availability of schools like AHIT.
Course Format
Kaplan offers an online course and the option of home study with a text book. Online course materials include almost 100 video segments offering classroom-based onsite inspection and reporting software instruction; interactive activities; quizzes; and detailed, full-color technical illustrations of visual inspections.
Additional Features
In addition to standard online course materials, Kaplan provides students access to the Kaplan Interactive Study Group. This group covers national content and is held online every Tuesday night. Students have the opportunity to ask questions, discuss issues, and watch lectures on important real estate and course concepts. The online course also includes a trial subscription to Horizon home inspection software.
Customer Support
Current students can contact the Student Support Team by email or by phone during normal business hours. The Technical Support Team has a dedicated phone line and can also be reached during normal business hours. In addition, technical support resources are available via email. Finally, prospective students who have questions about the course curriculum can contact Kaplan via email and will receive a response within 24 hours.
What Kaplan Is Missing
Kaplan offers a basic online training course and the opportunity for students to train at home for a career as an inspector with just a textbook. However, the platform is missing comprehensive, online, and in-person training courses that meet state prelicensing requirements. What's more, the course is only available in 25 states.
What Users Think About Kaplan
Kaplan offers numerous real estate education courses, so it is difficult to isolate user reviews that are specific to the home inspection training. In general, Kaplan students find that courses offer a large volume of information and prepare them for requisite licensing exams. Users who gave the platform negative reviews found it to be confusing and difficult to follow.
Best for Post-licensing Tools: ATI Training


ATI Training is an inspector training school that offers online and live, in-person home inspection training, continuing education courses, and professional resources like insurance, website hosting, and marketing tools. These features make ATI an all-in-one solution for aspiring inspectors and licensed home inspectors who are building their business.
ATI Training Pricing
ATI Training offers prelicensing training courses online for $695. Live, in-person courses are priced on a state-by-state basis, but the cost of these courses is not published on ATI's website. The platform also offers continuing education courses that range in price from $99 to $249, depending on the course.
ATI Training Features
Home inspection training resources offered by ATI Training include prelicensing courses, continuing education, and professional development tools. Unlike other options we considered, ATI provides all of the resources home inspectors need, from training courses to inspection toolkits and marketing materials.
Course Availability
As with other inspection course providers, ATI offers prelicensing training as well as continuing education courses. However, the online course format is not valid for prelicensing training requirements in several states, including Arizona, Delaware, Kentucky, and New York. Live courses are only available in limited cities.
Course Format
ATI's courses are available both online and in-person. Online training is available in all but 13 states and is available on-demand. Live, in-person prelicensing training is available on a set schedule in several states like Texas, Wisconsin, and California.
Additional Features
In addition to online and live inspector training courses, ATI offers a variety of professional insurances, including liability, errors and omissions, health, and dental insurance. ATI also offers a website design service, business cards, brochures, and other marketing tools. What's more, inspectors can purchase home inspection toolkits and software to assist in day-to-day operations of their inspection business.
Customer Support
ATI's customer support team can be reached via phone, online submission form, or live chat. We used the platform's live chat feature to request pricing information and course details, but were told we would receive a response via email.
What ATI Training Is Missing
ATI Training is missing the more widespread availability of other inspection schools like AHIT and ICA. However, what ATI lacks in geographic availability, it makes up for in professional resources like professional insurance and marketing tools. Training options are more limited than other providers but inspection professionals can still use the website as a resource for their home inspection business.
What Users Think About ATI Training
We found only 5-star reviews for ATI Training. ATI students generally report that the instructors are highly qualified and that the course materials are both informative and interesting. Users also find that the user dashboard is easy to use and that the course format is easy to follow.
State-specific Home Inspection Training & Requirements
Home inspector training and licensing requirements vary among states, with some requiring in-person training and others having no formal licensing requirements. If you live in a state that requires in-person training or prefer to take a live, local course, check with your state's licensing board to choose an approved course provider. To help you choose home inspection training, we evaluated local licensing requirements and course options in states with varying requirements.
Here is the licensing information for four sample states:
Texas
To become a licensed Professional Home Inspector in Texas, applicants must take a minimum of 128 hours of prelicensing courses plus meet apprenticeship or additional education requirements. Complete licensing requirements are available on the Texas Real Estate Commission website.
Texas requires a certain number of in-person training hours, so many nationally available inspector training schools are not accredited in the state. If you want to take Texas-specific home inspection courses, check out Builder's Academy. They offer the required Professional Inspector I course for $2,495, as well as numerous other training courses and continuing education classes specifically designed for Texas-based inspectors.
Nevada
To become a licensed Inspector of Structures in Nevada, you must complete a Nevada Real Estate Division-approved course of at least 40 hours and pass a Division-approved state exam. License applicants must also perform 25 supervised home inspections or complete a secondary course and demonstrate knowledge of how to produce a home inspection report according to the state's Standards of Practice.
If you live in Nevada, check out Key Realty School, located in Las Vegas. Key Realty School offers both of the required prelicensing courses in Las Vegas and Reno: the 60-hour Structural Inspection 101 and the 60-hour Structural Inspection 102. Each course costs $630. The school also offers a 20-hour continuing education course for $295.
California
California is one of the states that does not require home inspectors to be licensed to legally conduct property inspections. However, it is helpful to take a training course and obtain an inspector certification so you can demonstrate to clients that you are a competent and professional inspector. What's more, some training courses are certified by the California Real Estate Inspection Association (CREIA), an organization for professional home inspectors.
To become a Certified CREIA Inspector, take a course from an online provider or attend in-person classes and field training courses. Michael Casey & Associates offers a live, six-day class for $1,795 and a web-based, 100-hour course for $899. Students who wish to take both courses get a $200 discount on the live course after registering for the online program.
Florida
Aspiring home inspectors in Florida must complete a course of study approved by the Florida Department of Business and Professional Regulation of not less than 120 hours. Applicants must also complete the 4-Point Inspection & Wind Mitigation Training and pass a state-approved examination for home inspection licensure.
If you live in Florida and prefer to take in-person training courses, there is a large selection of local courses that meet prelicensing requirements. We recommend the Institute of Florida Real Estate Careers, which offers a four-week, 120-hour course in Orlando for $1,749.
Bottom Line
Home inspection licensure requirements vary by state, but most states require you to complete prelicensing training, pass an exam, and register for fieldwork. For the best inspector training, consider courses that are cost-effective, available in a large number of states, and offer flexible course formats for on-demand learning.
Our overall top pick for home inspector training courses is American Home Inspectors Training. Not only do they offer prelicensing courses in all but two states, they serve current and former students with lifetime customer support. Click here to take a video tour of AHIT and find out if it's the inspector training platform for you.