A real estate agent is someone legally licensed to represent buyers and sellers in property transactions. To secure a real estate license, an aspiring agent must review state requirements, complete their prelicensure classes, pass the exam, find a sponsoring broker, and submit an application to the state real estate board.
Getting a license to become a real estate agent means hours of studying to pass your state exam. Real Estate Express makes that study easier with practice exams, a proprietary study curriculum called Exam Prep Master, and personal coaching from state-specific instructors.
Along with the Real Estate Express Pass or Don't Pay guarantee, for a limited time, Real Estate Express is offering 50% off pre-licensing and Exam Prep products for CA, FL, and TX until June 15, 2020. Just use promo code NYNC50 at checkout. Click here to start today.
Here are the six steps to becoming a real estate agent.
1. Review Real Estate Requirements for Your State
Before enrolling in classes or registering for the licensing exam, review your state's requirement for licensure. To do so, navigate to your state's real estate commission website and research your state's minimum licensing requirements. Most states require applicants to be a minimum age, hold United States citizenship, complete coursework, and pass a licensing exam.
These are the basic general requirements for becoming a real estate agent:
Age: You must be 18 years old to be a real estate agent, though some states require you to be 21
Citizenship: Most states require proof of U.S. citizenship in the form of a birth certificate, social security card, driver's license, or U.S.-issued identification card
Background checks & fingerprints: Some states require background checks and fingerprint submission to process your real estate license application; visit your real estate commission website to find out if your state requires this extra documentation
Coursework: All states required pre-licensing coursework; go to your state real estate commission website to find out how many you need to complete and if you can take requisite classes online
Licensing exam: All states require an agent to take and pass a licensing exam before they can legally work as a real estate agent; exams are typically comprised of more than 100 multiple-choice questions
If you are an existing agent and want to receive licensure in another state, research possible reciprocity agreements. Reciprocity laws allow licensed agents of one state to practice real estate in another state without having to meet any additional licensing requirements.
2. Complete Real Estate Pre-licensing Coursework
Once you have determined the basic licensing requirements in your state, go to your state's real estate commission website and find out what pre-licensing courses are required and if you can take them online. Next, consider real estate schools' offerings and costs. Finally, sign up for the realty school of your choice and finish all of the required classes before registering for your licensing exam.
While not every state allows you to complete your pre-licensing coursework online, many do, making it a great option for those who like the convenience of web-based learning and flexibility of self-paced instruction. Luckily, when it comes to online learning, there are also plenty of providers to choose from. If you'd like help identifying quality providers, consider taking our quiz to find out which school might be best for you.
Which Real Estate School is Right For You?
Review Course Requirements
Every state requires pre-licensing classes before you are allowed to register for the exam; you have to provide proof of successful completion of these classes when applying for your real estate license. Coursework varies by state but generally includes classes on financial responsibility, ethical agent behavior, and legal estate laws, among other topics. Real estate licensing classes will address both federal regulations and state-specific real estate laws.
Learn about the pre-licensing course requirements by clicking on your state below:
Complete Pre-licensing Coursework
Eight states — Arizona, Connecticut, Delaware, Idaho, New Jersey, North Carolina, Rhode Island, and South Carolina — as well as Washington D.C. do not accept credit for online pre-licensing coursework. If classroom instruction is your only option, then review your state's real estate commission's website to find accredited schools. Otherwise, consider the more convenient online options below and complete coursework on your own schedule.
Here are four online real estate schools specializing in pre-licensing coursework:
Real Estate Express: Real Estate Express is an online school with accredited pre-license courses, exam prep classes, and a "Pass or Don't Pay" promise; real Estate Express pre-licensing costs between $400 to $700 depending on your state
Kaplan: Kaplan gives aspiring agents the ability to choose between live classroom classes and online courses to meet their real estate exam preparation needs; Kaplan pre-licensing costs between $400-$600 depending on state requirements
OnCourse Learning: OnCourse Learning offers standard prelicensure coursework in addition to other real estate certification options like home appraisal and inspection for $350 to $600
Learn more about the best online real estate schools and how each school measures up against the others. When you find an online real estate school that fits your needs, enroll through their website and complete the required coursework and course exams. Each one will provide proof of coursework completion you can submit with your license application.
3. Register for & Pass Your State Real Estate Licensing Exam
Register for your real estate exam by visiting your state's real estate commission website and following the prompts to schedule an exam. You will be required to provide proof of coursework to pick a time, day, and location for your real estate test. Once the licensing exam is scheduled, study independently — with flashcards and practice tests — or in a group with other test-takers by signing up for an exam prep class.
Register for the Licensing Exam
Your online real estate school will send you a confirmation message through email when you have completed all coursework successfully. When you receive this email, go back to the real estate commission website for your state and register for the licensing exam by filling out the required form. As part of this form, you will have to choose a testing location — most states offer multiple testing centers — and a day and time that works with your schedule.
After completing the form and paying the required fee, which ranges from $50 to $100, you will receive a confirmation. Keep this handy and make a note of everything you are required to bring with you to the testing location on the day of the exam.
Next, begin studying for the exam, either independently or with a group, and take practice exams to ensure you have mastered test material.
Review Exam Content & Take Practice Tests
Most licensing exams include 100 to 120 multiple choice questions covering real estate law, finance, agency, and terms. Timing varies by state, but most states allot four to five hours for exam completion. To help you practice, consider taking real estate practice exams that are designed to mimic the layout, questions, and time restrictions of the actual licensing exam.
For potential agents who need help studying, talk to other agents or try to find a local study group. You can also download real estate flashcards to help you. Once you feel confident about your mastery of licensing topics, you're ready to take the exam.
Take & Pass the Real Estate Exam
Do not spend the night before the exam cramming for your test. Get some rest so your mind will be clear and focused the next day. Be sure to eat a good meal before the test and drink plenty of water.
On the day of the test, stay calm. Remember that you have the opportunity to retake the exam if you do not pass. However, you will likely perform well; remember to answer the questions you know first, then tackle the questions that are more difficult. If you do not know the answer to a question, then eliminate the answers you know are wrong and make an educated guess based on the answers that remain.
If you pass the exam, then you will be notified immediately but will not receive a score. This will be followed up by both email and mail notifications. If you fail your exam, then you can take it again after waiting 24 hours. To retake your exam, go back to the real estate commission website and reschedule your test.
Take the Exam Again as Needed
Keller-Williams estimates that only 44% of agents pass their real estate exam on the first try. If you need to retake the exam, then wait the requisite 24 hours and complete the registration process on the real estate commission website again. However, consider giving yourself extra time to take an exam prep class such as the one offered by Real Estate Express.
4. Find & Join a Sponsoring Broker
Once you pass your exam, you must find a brokerage willing to sponsor you before the state grants you a license. A sponsoring broker promises to give you mentoring, training, and work experience. Find brokers in your area and schedule interviews with them to talk about sponsorship. Then, make a list of the questions you want to ask the broker during the interview. Finally, select a sponsoring broker that best answers your questions.
Examine & Select Possible Sponsoring Brokerages
Brokers come in two types — boutique and franchise. Boutique brokers can focus on agent growth because these brokerages are smaller, but franchises have more advertising dollars and commission split choices. Set up interviews with both types of brokerages so you can examine the options of each prior to making a selection; it's recommended that you schedule three interviews with franchises and two interviews with boutique brokerages.
These are the types of brokerages and the advantages of each:
Boutique brokerages: Small, local brokerages offer more individualized focus on agent growth and mentorship because there are only a few agents in the company
Franchise brokerages: Large, national franchises like Keller Williams and RE/MAX own more of the real estate market share, have greater brand recognition, and boast more marketing money to spend on agent advertising
Broker sponsors are not difficult to find because you get paid on commission only — not salary — so take your time and make sure to find the ones that meet your unique needs. It can be difficult to move after associating your license with a broker, so try to get it right because the first year is the hardest for a new agent. Learn more about how to choose a real estate company to work for.
Conduct Broker Interviews
Before you conduct your interviews, create a list of the questions or topics — like desk fees, training, and commissions — you want to address with each broker. Take the time to practice your questions in advance and make notes during the interview about important topics to be sure you get the information right.
These are the topics you should cover with brokers during the interview:
Desk fees: Desk fees are paid by the agent to the broker for leads, rent, and office supplies; during the interview, ask the broker about desk fees you will be required to pay and make sure you understand what is included in the fee
Training: Training might cover anything from marketing to contract negotiation; find out what the broker does to train new agents during their first year of employment and make sure that aligns with your needs
Commission splits: Some brokers offer low commissions with no desk fees; other brokers have higher desk fees and offer higher commission splits; ask the broker about the commission splits and find out if this changes with longer employment or increased sales
Customer relationship management: Many brokers include a CRM — like Insightly — as part of desk fees; if you find out that the broker does not include a CRM, then you might incur an additional cost for contact management tools or software
Lead generation: Most brokers use a lead generation solution like BoldLeads to help them increase sales; find out how your broker plans to generate leads for agents, how leads are distributed among agents, and if you have to generate any of your own leads
Errors and omissions (E&O) insurance: E&O insurance covers the agent and broker in case there are any problems with the contract for the sale of a property; ask your broker about their E & O insurance and make sure you are covered under their plan
After you have conducted your interviews, consider the pros and cons of each brokerage. Keep in mind that the right fit for you does not only depend on salary or commissions; benefits like training, team support, mentorship, and lead generation are critical to your long-term success as an agent. After you find the right broker for your needs, it's time to request a sponsorship.
Request a Broker Sponsorship
After choosing your top choice for a sponsoring brokerage, reach out and ask if they will sponsor you as their new agent. It is possible the broker will not have the room or an open position, so do not take rejection personally. If you are rejected, then reach out to your next choice until you find a position.
Upon getting the good news that you have a sponsor, your broker will have paperwork for you to fill out. Plan a time to get together with the broker and complete the preliminary paperwork that will verify your sponsorship for your real estate license application.
5. Submit Real Estate License Application
When you have completed your courses, passed the exam, and found a sponsoring broker, you are ready to submit your license application. Go back to your state's real estate commission website, fill out an application for a real estate license, and pay the application fees — $300 to $400, depending on your state. You will also be prompted to input information about your coursework and your sponsoring broker.
Some states require a criminal background check and fingerprints to complete your application. If this is the case, you will need to pay $125 for your background check and submit your fingerprints for review. Your state's real estate commission website will have information about how and where to complete your background check.
After submitting a completed application, you will have to wait up to six weeks to be notified of application approval. Some states send a preliminary notification of license approval by email so you can quickly notify your sponsoring broker, but most will only provide official notification by mail.
6. Start Marketing & Networking
After securing your license, it's important to focus on setting up your marketing and ramping up networking efforts to build your brand, secure leads, and begin closing sales. Start by joining the NAR, picking your farm area, and creating your website.
Join the NAR
While you do not have to join NAR, it is the largest professional real estate association in the country and provides a multitude of networking opportunities and continuing education classes. The NAR also gives you the designation of real estate agent, which many clients perceive as both trustworthy and a mark of expertise.
If you want to join, visit the NAR website to fill out an application and pay the $150 yearly fee. This fee covers admission to local and national networking events, continuing education classes to improve your sales and marketing efforts, and the real estate agent designation.
Choose on a Farm Area
Your farm area, most often defined by ZIP code, is the area where you will focus your sales efforts. To pick your farm area, decide the location and type of properties you want to focus on. It is best to pick an area you know well because you will need to answer questions from potential buyers about the area's history, community, culture, schools, and more. For more guidance, read our article on how to dominate your farm area.
Design Your Website
Your website is your primary marketing tool — the place that represents you, your brand, and your services to potential clients. Your broker will have a website, and you will be added to it as an agent, but you need to have your own website that shows off your efforts and successes. Create your website by picking out a domain name that represents you, find a reliable hosting company, pick a theme you like, and add professional details and listing information.
Make sure you set up the following elements for your real estate website:
Domain name: Pick a website domain or URL from a company like GoDaddy that will represent you over your whole career; while "www.bestseattlerealestate.com" might seem like a good domain name, you'll have to start the whole process again if you ever move away from the Seattle area
Hosting: Most agents choose between two kinds of sites: a standard website and one that connects to the multiple listing service (MLS) for displaying property listings automatically; for a standard site, consider getting hosting with Bluehost and installing an industry-leading platform like WordPress to build your site; for MLS integration, we recommend Real Geeks — a site builder and CRM in one
Themes: Select a theme that is attractive with effective lead capture forms; companies like Placester offer a selection of great internet data exchange (IDX) website themes with a generous discount for NAR members; if you go with a content management systems like WordPress, you might have to buy a theme
Content: Add your images, logos, and text to your theme using the site's built-in editor; for standard websites, you may need to an IDX connection to access MLS listings; for WordPress sites, this can be done easily with a plugin
Tools & Resources for a New Real Estate Agent
Fortunately for new agents, there are a wealth of tools that can be used to save time and money. Start by asking your new co-workers what tools they use for lead generation, which CRM they prefer, and what marketing platforms they favor. Make a list of the answers and investigate which tools offer trials or free plans so you can test out the features. Also, consider the following free and paid options.
Here are some tools and resources you can use to get started as a real estate agent:
These tools and resources will help you maximize your time and keep costs low. By hiring professionals to take over time-consuming marketing tasks, installing a strong CRM to track leads, and leveraging a lead generation program, you can save time and money in your realty efforts.
Characteristics of a Successful Real Estate Agent
Learning how to become a real estate agent only takes care of the education and legal sides of representing buyers/seller in property transactions. Successful agents also have to hone their skills to ensure they're efficient, approachable, organized, and engaged. Look past the education and professional side of being a real estate agent to consider if you have the right skill set to be successful in the real estate industry.
Here are the standout characteristics of a successful real estate agent:
Sales skills: Sales skills — that is, the ability to make a compelling argument for a purchase — are the backbone of any real estate career
Marketing & sales knowledge: You should at least understand the basic concepts of real estate advertising, marketing, copywriting, and public relations to thrive in real estate
Expert in time management: Real estate agents need great time management skills to juggle their hectic schedules
Extrovert & outgoing: Analyze your social and listening skills; if you regularly pick up on small details and people confide in you, then you might be a good real estate agent
Enjoy learning: Many states require several hours of post-licensing education as a requirement for maintaining, and renewing your real estate license.
A successful real estate career is about more than education. Qualities like approachability and trustworthiness are critical to building relationships with prospective buyers and sellers. If you are weak in these areas, reach out to other agents who have these qualities and ask to shadow them for a few days. Also, never hesitate to ask fellow agents and brokers for advice on how to successfully manage agent-client relationships.
7 Pro Tips for New Real Estate Agents
Being a new real estate agent is difficult; you have to juggle lead generation, marketing, and sales while also mastering time management, organization, and relationship-building. The advice you receive as a new real estate agent can make you more successful over time and help you develop good work habits. To help, we asked top real estate agents for tips they would give new agents.
Here are the top seven tips for new real estate agents.
---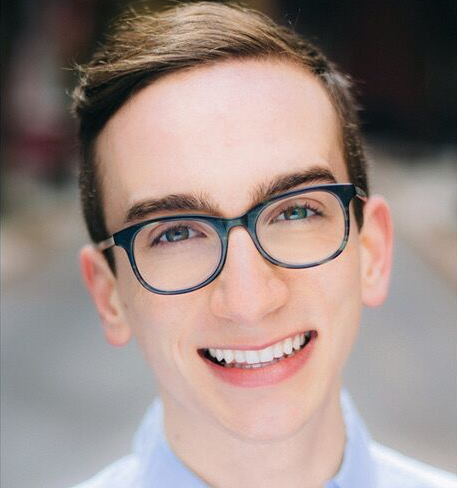 ---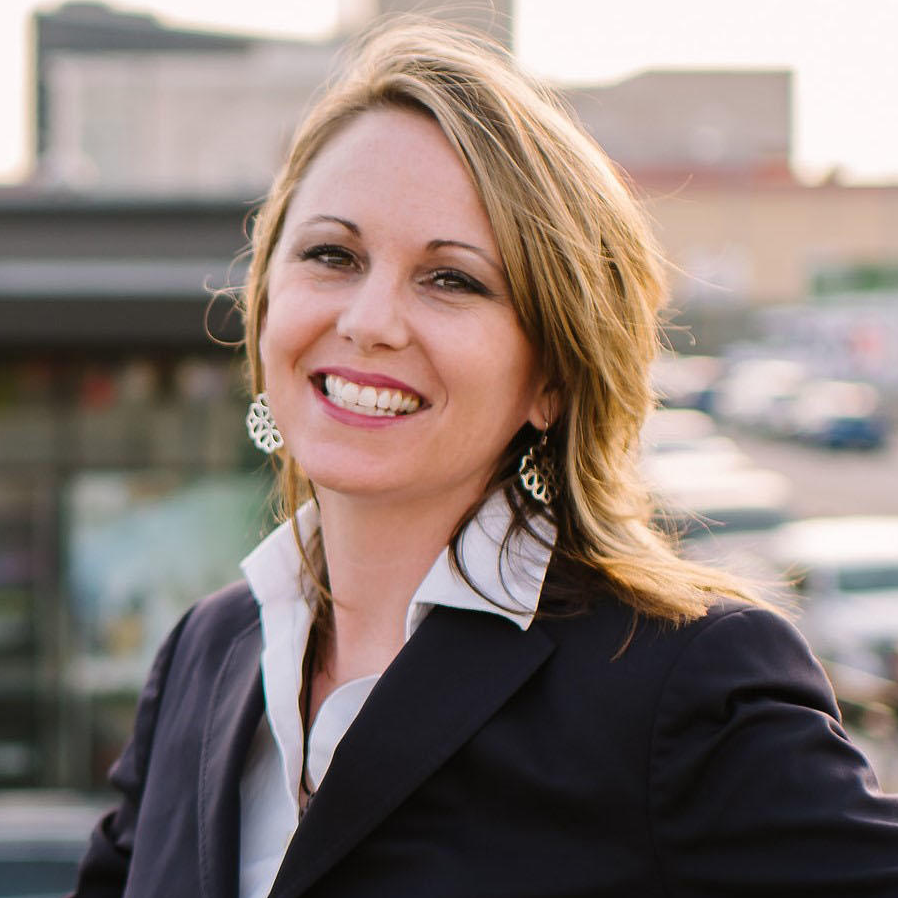 ---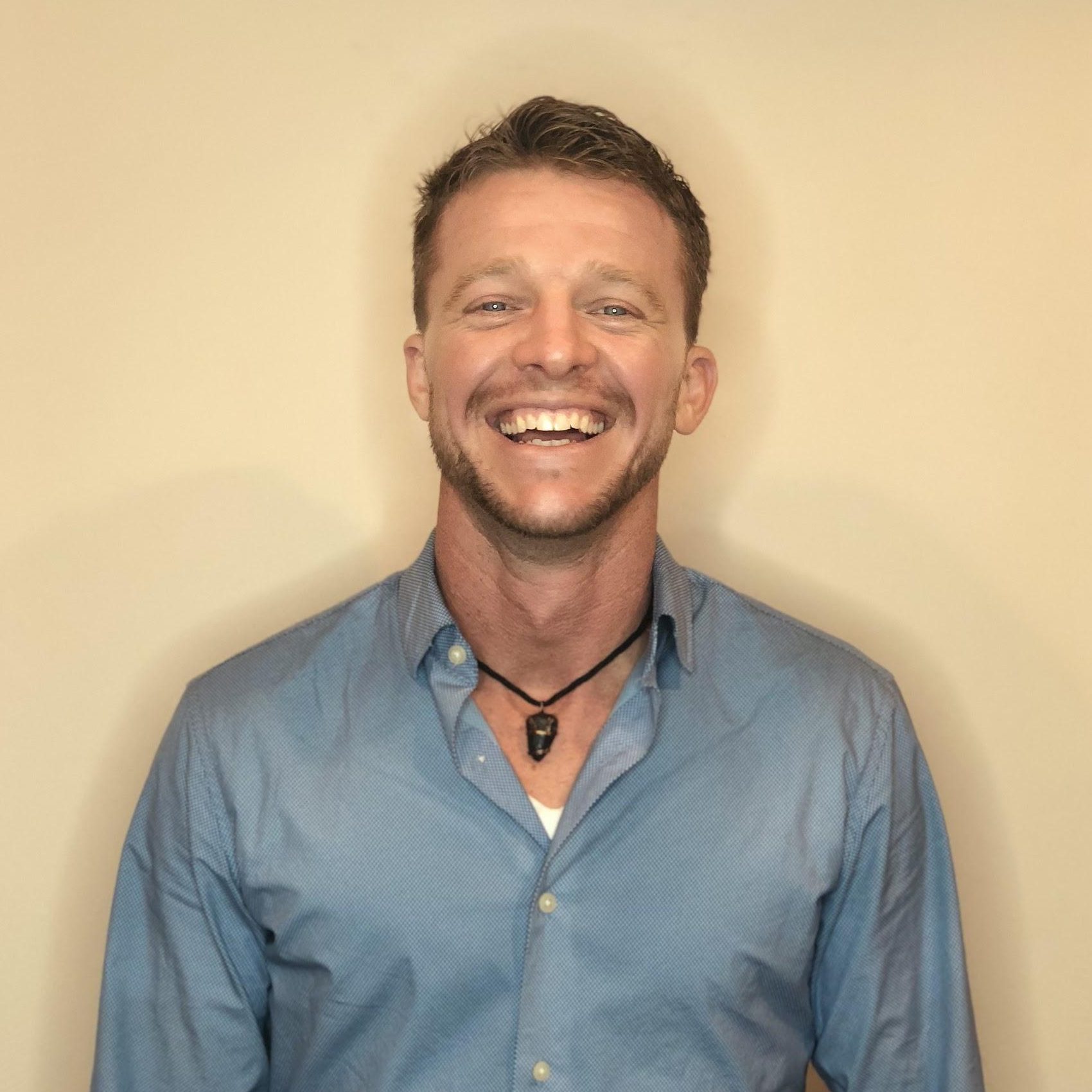 ---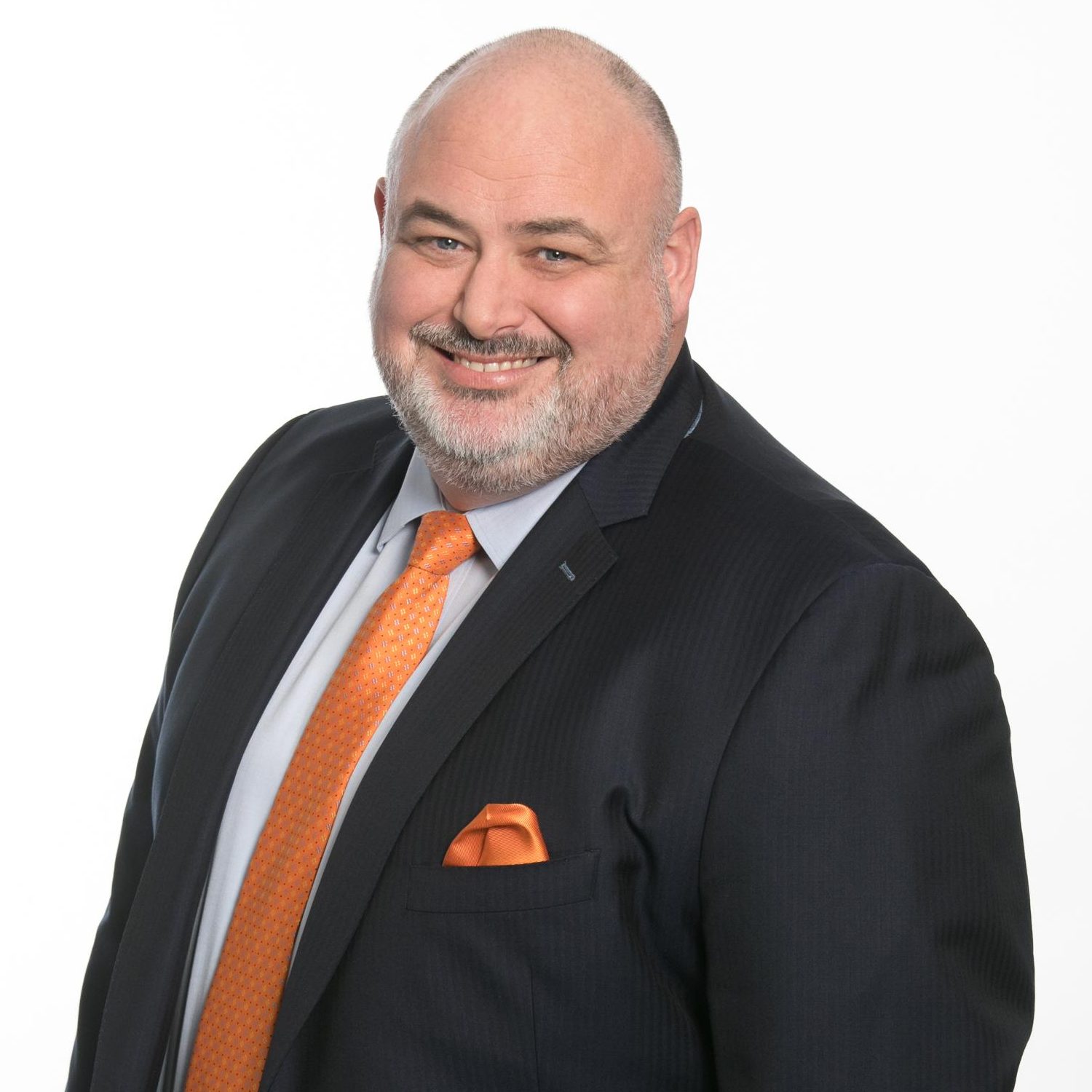 ---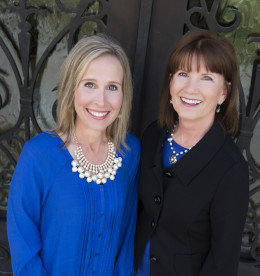 ---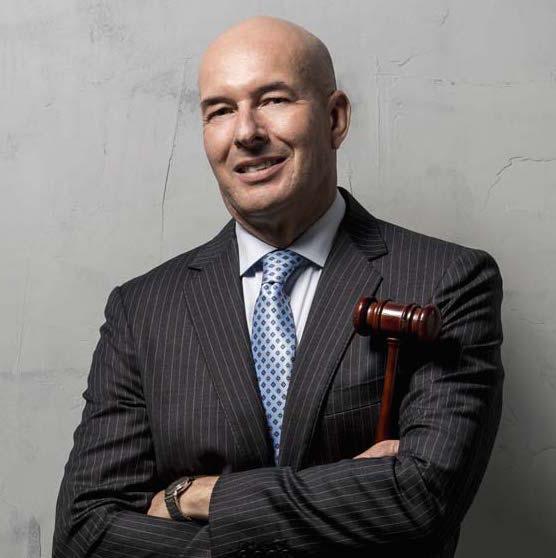 ---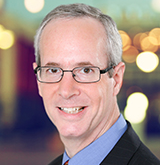 ---
How to Become a Real Estate Agent Frequently Asked Questions (FAQs)
How much does real estate school cost?
Real estate school can cost between $400 and $1,000, depending on your state. Some states — like Texas — require 180 hours of coursework that costs $519 to $999, depending on your package. Other states — Florida, for instance — require only 63 hours and cost $99 to $435 depending on study aids.
Can I take real estate classes online?
It depends on the requirements of your state. Many states allow agents to take their real estate prep classes online through a certified school like Real Estate Express. To find out if your state allows you to take classes online, click here and select your state from the drop-down menu.
What does it cost to submit a real estate license application?
The real estate license application fee is between $300 to $400 and should be submitted directly to your state real estate commission. For states that require fingerprints and a background check to approve a real estate license, you can add approximately $125.
How much do real estate agents make?
A full-time real estate agent earns between $40,000 to $75,000 a year, depending on experience and location. These estimates also depend on the health of the housing market, how much time an agent invests in his or her business, and the average sale price of homes in their area. Learn more about real estate agent salaries.
Is there a difference between pre-licensing and exam prep courses?
Pre-licensing coursework is required by your state to schedule your licensure exam. Exam prep classes are additional study classes — not required by the state — that help you master exam materials.
Bottom Line ― How to Become a Real Estate Agent
Learning how to become a real estate agent starts with the research of your state's requirements for licensure. In all states, aspiring agents need to complete pre-licensing education, get a passing score on the licensing exam, find a sponsoring broker, and submit a license application. Once a licensed agent, they should market themselves and network to start closing sales within six months after licensure.
Real estate licensing education can be time-consuming and difficult to navigate without help. Fortunately, Real Estate Express offers a comprehensive approach to exam prep for agents that includes state-required coursework as well as one-on-one coaching to help students master difficult subjects. Learn more about Real Estate Express's Pass or Don't Pay guarantee and their 20% discount on real estate exam prep classes.