5 Steps on How to Become a Real Estate Agent & Begin a Successful Career
While you'll need a license to be a real estate agent and conduct transactions, becoming one and starting a successful business entails many aspects, like learning how to generate leads, create business plans, and manage marketing efforts. To stay on top of your game, you need to continue gaining knowledge about the housing market and industry trends. Read along as we tell you the steps of how to become a real estate agent as well as provide tips and helpful articles that will assist you as you start and build your real estate career.
1. Consider What It Means to be a Real Estate Agent
Before you embark on a career as a real estate agent, you need to consider whether it will be the best career choice for you. Real estate requires you to adapt to flexible work hours, have top-notch organizational and communication skills, and be interested in the housing market's statistics and trends.
Take our quiz to see if being a real estate agent is the best choice for you:
Is being a real estate agent the right career for you?
When considering a real estate career, think about how much money you will earn and how much you will invest back into your business. You will spend money to get your license, create and distribute marketing materials, and generate leads, so it's best to have a cushion of cash when you start your career. In addition, you'll need to put money aside to invest back into your business.
As far as the money you'll earn, a real estate agent's salary is not necessarily consistent, especially when you first enter the industry. Since your salary is based 100% on commission at the majority of brokerage firms, you may have months where you earn more money than others. You will also be responsible for your own health insurance and taxes.
Did you know? All Realtors are real estate agents, but not all real estate agents are Realtors. To become a Realtor, you must be a member of the National Association of Realtors (NAR).
2. Go Through the Licensing Process
The next step on how to become a real estate agent is getting your license. You must possess a real estate license to legally provide real estate services to buyers and sellers. Every state differs in their requirements to be a real estate agent, including the number of prelicensing hours, legal qualifications, exam structure, and application process.
Here are the basic steps and links to articles that can tell you more about the licensing process:
Review the Legal Requirements for Your State
The legal qualifications to be a real estate agent differ from state to state, but all states have an age requirement. Some states also include an education requirement, the majority of which mandate agents to have at least a high school diploma or GED (General Educational Development Test). To fully qualify, all agents must disclose any criminal offenses and have their background reviewed by the Real Estate Commission.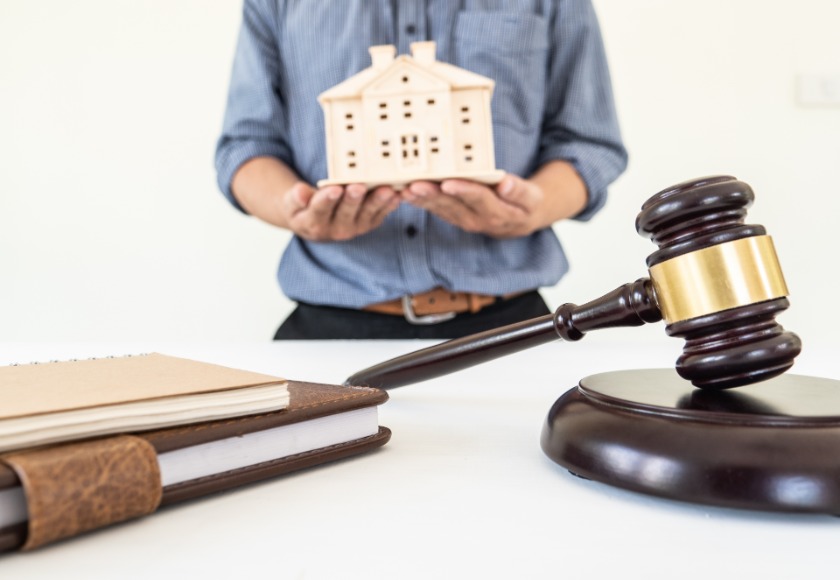 ---
Complete Real Estate Prelicensing Coursework
Once you've met the legal requirements for your state, you can start your prelicensing education. The hours you're required to complete vary by state and can range from 40 hours to 168 hours. Choose to take your classes in-person or at an accredited online real estate school. Your decision on which school to attend depends on your preferences in learning format and whether you learn best in a traditional classroom environment or prefer a technology-based approach.
If you'd like to learn in a classroom environment, visit "How to Get a Real Estate License in Every State" and choose your state to see local in-person and online options. Review the tools that each school has, like vocabulary worksheets, e-books or textbooks, flashcards, and retention exercises, to decide which works best for you.
If you're looking for online options, take a look through our article "5 Best Accredited Real Estate Schools for Online Learners" to review some of the best schools in the country, like Colibri Real Estate, The CE Shop, and Kaplan.
---
Pass Your Real Estate Licensing Exam
After you've completed your prelicensing coursework, you're ready to tackle your real estate exam. The exam will test you on the national and state-specific knowledge you've gained during your education. Every state differs in the number of questions, passing exam score, and amount of time to complete the exam. However, the exam structure is in multiple-choice format and is administered on the computer in most states.
If you really want to test your skills and knowledge, take our free practice exam and review sample questions to make sure you feel confident on exam day.
---
Find a Sponsoring Brokerage
In order to have an active real estate license, you must be sponsored by a brokerage. Your license will "hang" under the brokerage firm's license and allow you to practice real estate legally. There are many aspects to consider when you're deciding on a brokerage:
Size
Location
Specialization (e.g., residential or commercial)
Training program/mentorship
Reputation
Lead generation
Marketing
---
Submit Your Real Estate Application
After you've met all of the real estate agent qualifications, you are prepared to submit your license application. Most states have moved their application system online, although a few still allow you to submit your paper application through the mail.
Applicants must submit their application along with their education completion certificate, passing exam score, fee, and additional documentations, depending on the state. This will allow you to register as a real estate agent in your state and perform real estate agent duties.
---
For specific directions on how to get a real estate license in your state, visit our article "How to Get a Real Estate License in Every State," pick your state on the map, and read the step-by-step directions to begin your real estate journey.
For extra guidance on passing your real estate exam, download our Exam Prep e-book. We include a pre-assessment to test your knowledge as well as helpful information about what's included in the exam, the length and structure of the exam, study tips, and sample questions from PrepAgent.
3. Organize & Set Up Real Estate Business Tools
While you can add "licensed real estate agent" to your resume after earning your license, you must do much more to be considered a successful real estate agent. Daily activities include communicating with clients, conducting transactions, generating leads, organizing your schedule, planning for your business, and creating marketing materials. Your real estate broker should help you set up tools and systems, but there are also many resources available to assist you with becoming a real estate professional and furthering your career.
Business Plans
Creating business plans is part of being a small business owner. As independent contractors, real estate agents own their business and are their own bosses. To succeed, you must have a business plan to set the foundational goals, create income goals, organize finances, and strategize to build your real estate business. In addition, your business plan should include the following:
Mission statement
SWOT analysis to analyze the strengths, weaknesses, opportunities, and threats
Specific and measurable goals
Marketing strategies
Lead generation strategies
Income goal
Time to revisit your plan
If you have not started thinking about any plans, it's time to get moving. Visit our articles and download the free templates to begin strategizing plans to create a successful real estate business:
Lead Generation
Generating leads is a quintessential step to become a real estate agent and build a profitable business. Agents can purchase leads, or they can be generated organically through friends and family, also known as your sphere of influence (SOI), social media, or word of mouth. It's important to devise a plan for how you will consistently gather new leads and nurture past clients to keep them coming back and referring you to their SOI.
Read our article "Top 15 Ways to Generate Real Estate Leads" for tips on generating paid and organic leads. You can also work with lead generation companies like Placester and Zillow Premier Agent to supplement your generation efforts. These companies enable agents and brokers to build real estate websites, post listings, optimize social media posts, establish email automation, and advertise.
BoldLeads], in particular, is an excellent option for agents who wish to purchase exclusive buyer and seller leads. Choose your target farm area by ZIP code to start getting leads. Then, engage your leads using websites and landing pages, automated email campaigns, pay-per-click advertising on Google and Facebook, and nurture funnels. The BoldLeads customer relationship manager (CRM) also assists with organizing and prioritizing which leads are most likely to convert.
Client Management
Another important tool to have when you're learning how to become a real estate agent is a client management system. When you're first starting out as a real estate agent, you may feel like a spreadsheet will suffice to organize your contacts and follow-ups. But as you continue to gain leads, have current clients, and nurture past clients, a spreadsheet will be more difficult to manage and may cause clients to fall through the cracks.
Luckily, there are tools available, known as client relationship management (CRM) software, to efficiently manage all of your clients in one place. The main function of CRMs is to organize your client contacts and help you maintain consistent communication with them via email, text, and phone calls. Similar to lead generation tools, there are options for free CRMs, like HubSpot and Freshsales, and paid versions, all of which have different features that can benefit client management.
Paid CRMs, like Pipedrive, Copper, and LionDesk, typically have more features than free providers. In addition to client management, most CRMs also include a sales pipeline that tracks lead progress, third-party integrations with listing websites like Zillow and Realtor.com, and built-in document and database management. Hence, a CRM is an essential tool for becoming a real estate professional.
One of the best real estate CRMs is LionDesk because of its all-in-one CRM, lead generation, and transaction management system. Along with the ability to organize your contacts, build multichannel automated campaigns, and task reminders, it also provides Facebook ad management, a power dialer to reach clients faster, and over 100 third-party integrations. A tool like LionDesk is beneficial for any agent who wants to efficiently manage their time with minimal effort. Try LionDesk for free for 30 days.
Marketing
After you've developed your real estate business and marketing plans, you need to follow through by creating marketing materials. Marketing materials establish your brand and help you target an intended audience to generate leads. Real estate branding items like a logo, headshot, and slogan should be among the first things you create and distribute as you become a real estate agent.
Additional marketing efforts can include printed materials like business cards or direct mail or an online presence using a website or social media. It is best to do a combination of print and online marketing to give your real estate business as much exposure as possible.
Here are some of the most fruitful marketing materials for real estate agents:
Convert leads into clients (Source: Market Leader)
If you are not particularly savvy in design, outsource your marketing to a real estate marketing company like Market Leader. Along with a comprehensive CRM, Market Leader has automated tools for agents to create materials like single-listing websites, social media posts for LinkedIn and Facebook, and text and email campaigns. In addition, its marketing suite allows you to review templates and customize them to fit your needs.
4. Get to Know Your Market
Part of the process of becoming a real estate agent is learning about the real estate market. Good agents provide clients with general information regarding the national housing market. However, successful agents have expertise in both the national market and their target market area, so they can provide clients with insightful information to guide them in their transactions.
To learn about the housing market, read real estate publications regularly and compare current statistics to trends from the past. This will provide you with a better understanding of how real estate trends change over time and give you the ability to predict the housing market in the future.
Take a look through our article "20 Most Crucial Real Estate Statistics for 2022" to start learning about the market.
5. Embark on a Successful Real Estate Career, but Keep Learning
Once you have planned and compiled all the systems you need to be successful, implement these tools to embark on a successful real estate career. The key is to be consistent and continually improve on these tools by adding new methods of lead generation and marketing. Revisit your plans and tactics to determine the return on investment and lead conversion rates to change or add to the current strategies you are using.
If you're ready for more ideas now, read these articles that are filled with tips and tricks to help you succeed in the real estate industry:
Bottom Line
Getting your real estate license is only one step toward becoming a real estate agent. While you do need a license to complete transactions, lead generation, marketing, business plans, and market knowledge are essential components of truly becoming a real estate professional. Include the above tips in your strategy to not only become a real estate agent, but, more so, a successful agent.