American Home Inspectors Training (AHIT) Review: Is It Right for Your Real Estate Education?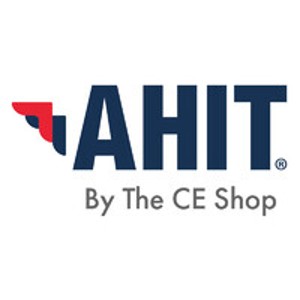 What We Recommend AHIT For
AHIT offers schedule flexibility to its students through online and in-person learning formats. It also provides extensive student resources like the necessary National Home Inspector Exam prep books, training to properly market your business and services, instructor support, and a home inspector reference guide.
Who AHIT Is Good For
Students who prefer in-classroom or field training: The in-person or field training at AHIT can be taken in 70 locations throughout the country. It allows students to get firsthand experience and knowledge. It also gives aspiring home inspectors the opportunity to look into actual homes, helping them fully understand the concepts and supplement the lessons they will learn in class. AHIT was named one of the best home inspector training schools.
Students seeking extensive instructor support: AHIT provides extensive instructor support. Whether you're taking in-person or live classes or online self-paced courses, if you need help understanding the material or have questions about the career path you're taking, highly experienced instructors are available to you for advice.
Aspiring home inspector looking for additional learning resources: AHIT offers course extras, like hard copy textbooks, home inspection reference guides, home inspection report samples, and professional home inspection course workbooks. In addition, AHIT provides basic tools like a telescopic round inspector's mirror, a two-prong tester, a line voltage tester, and a ground-fault circuit interrupter (GFCI) receptacle tester to help its students successfully become home inspectors.
AHIT Is Not a Good Fit For
Aspiring home inspector needing lifetime course access: Once you begin your coursework, you will have access to your materials for up to a year only. If you are looking to obtain lifetime course access, consider Inspection Certification Associates (ICA) for its lifetime access to an extensive library of e-books and additional resources.
Students looking for budget-friendly prelicensing courses: AHIT's pricing for its prelicensing courses is not ideal for students on a tight budget. With its cost of around $600, some students may be hesitant to enroll in the course. Check out InterNACHI for its affordable prelicensing courses.
Students seeking a refund guarantee: AHIT's refunds are only granted within 30 days of purchase, prior to course expiration, the course is not more than 50% completed, and the live class hasn't started, minus $150 cost of materials and books. Try Professional Home Inspection Institute (PHII) for its 30-day money-back guarantee.
AHIT Overview
PROS

CONS

Flexible online training available in 48 states
No job assistance after course completion
Unlimited instructor support
Access to the course after 30 days from initial expiration requires re-enrollment
In-classroom courses, field training, and business booster training
Course access is limited to 12 months only
GoPro video footage of real inspections
Refunds must be requested within 30 days, before course expiration, live classes can't be started, and can't complete more than 50% of course
Accredited by the American Society of Home Inspectors (ASHI) and the International Association of Certified Home Inspectors (InterNACHI)
AHIT Pricing
AHIT offers prelicensing, continuing education, professional development, commercial building inspection, and exam prep courses starting at $9. All courses include online self-paced and on-demand learning on all devices, and a downloadable e-book to help you along the way.
In addition, real-life inspection scenarios, narration, and interactivity are provided in all courses to help increase student comprehension. The deluxe and premium plans, on the other hand, include unlimited practice exams that provide hints and feedback⁠—helping you feel confident before taking your exam.
Plans

Prelicensing

Continuing Education

Professional Development

Commercial Building Inspection

Exam Prep

Who Plan Is Best For

Students who want to earn their initial license through online, self-paced learning

Experienced home inspectors who need to renew their license

Students who want to expand their knowledge and skills

Students seeking online, video-based commercial building inspection training

Aspiring home inspectors who need extra assistance to pass the licensing exam

Price Range

($/Course)

$695

$22 to $595

$9 to $995

$75 to $999

$99 to $349

Practice Tests

✓

N/A

N/A

N/A

✓

Online Self-paced

✓

✓

✓

✓

✓

Exam Prep

✓

N/A

N/A

N/A

✓

Business Booster Training

✓

N/A

N/A

N/A

N/A

Unlimited Instructor, Customer & Technical Support

✓

✓

✓

✓

✓

E-book

✓

✓

✓

✓

✓

Free Webinar

✓

N/A

N/A

N/A

N/A

National & State-specific Topics

✓

N/A

N/A

N/A

✓
Types of Education Available
AHIT provides aspiring and experienced home inspectors with a variety of home inspection course offerings at all stages of their careers. AHIT is the home inspector's one-stop shop for beginners and those who are growing their team and keeping their licenses active.
Prelicensing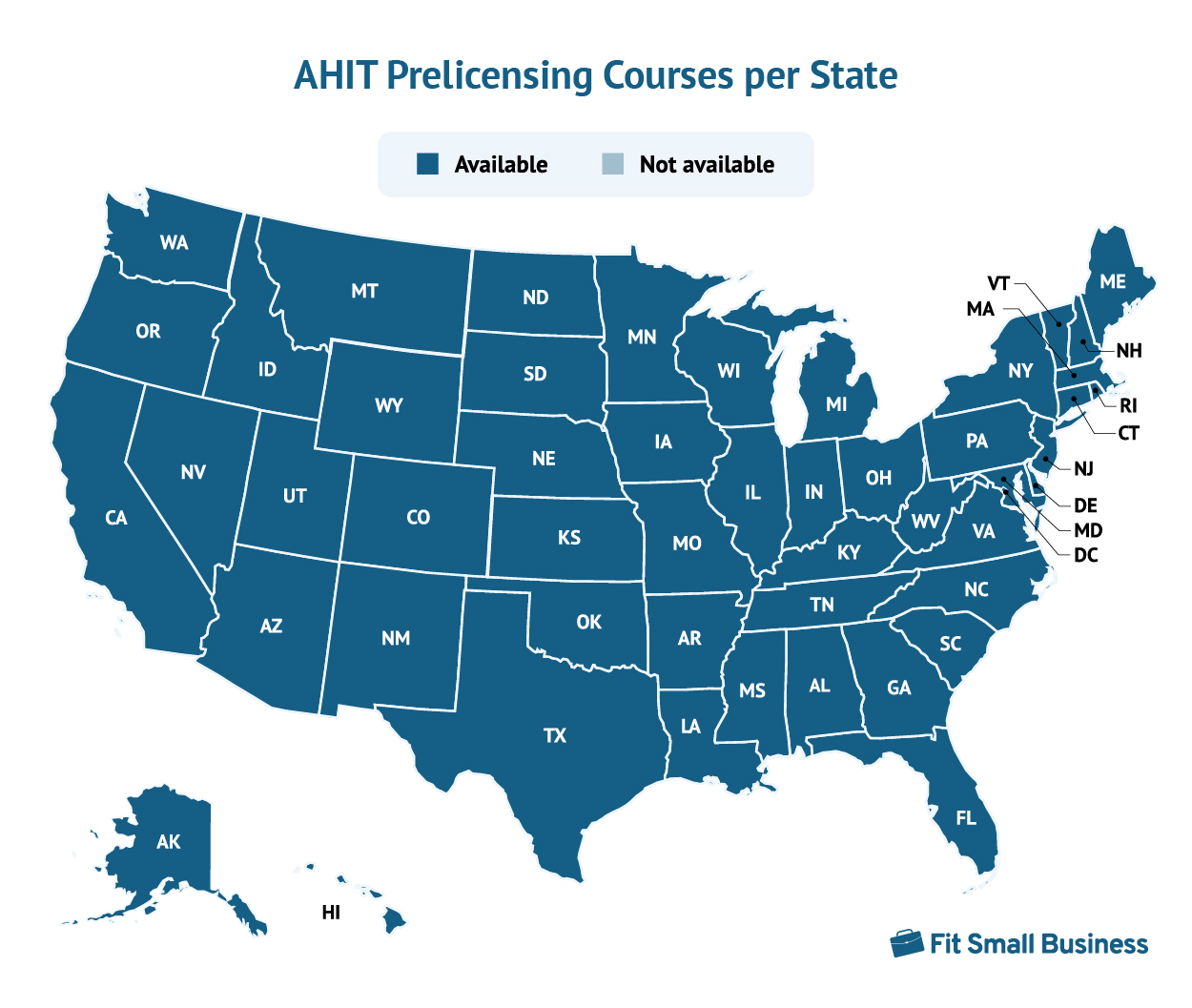 AHIT offers prelicensing courses to those seeking their home inspector license for the first time. Its prelicensing courses can be purchased online, and self-paced classes are accessible via any device⁠—accommodating each student's unique schedule and needs. The entire home inspection process is discussed in detail using instructor videos and GoPro footage of actual inspections. It includes e-books, a 12-month course subscription, and Home Inspector Pro software.
Furthermore, live and in-person learning formats are available for students who want firsthand experience and training in home systems, such as electrical, HVAC (heating, ventilation, and air conditioning), and plumbing. Industry experts will walk you through the steps of conducting professional home inspections and producing exceptional reports that stand out.
In addition, AHIT offers 15 bonus classes that include 16 hours of business marketing, 12 hours of advanced technical skills, and 14 hours of add-on inspection services.
If you're looking for additional education, such as continuing education, exam prep, commercial building inspector training, or professional development, AHIT can be an option for you in launching a
successful career
. Page through the tabs below to see if AHIT offers the required education in your state.
AHIT Features
AHIT's home inspection licensing course provides an exceptionally valuable education in online, self-paced, in-classroom, and live learning formats. E-textbooks, GoPro videos, and supplementary tutorials, such as online exercises, practice questions and exams, and real-life scenarios are also provided.
There is unlimited phone and email support from professional home instructors if you have a question or a difficulty with a lesson. Furthermore, AHIT provides a marketing and operational guide to assist you in establishing and developing your home inspection business.
The following features contribute to an engaging and insightful learning experience:
General Features
Unlimited instructor support
Student resources
Exam prep
Business booster training
In-person and live courses
GoPro videos of real home inspections
Free webinar
AHIT provides its students unlimited access to instructors and industry experts to help with their academic concerns and questions. Exam prep, free webinars, and supplemental tutorials, like online exercises, practice questions, and exams, are accessible for students, allowing them to better understand and retain the lessons.
In addition, AHIT offers business booster training to aspiring home inspectors. In-person and live courses are also available for those students who want a firsthand experience of real home inspections. For students enrolled in online classes, GoPro videos are provided by AHIT to supplement their text-based resources.
Instructor Assistance
Instructors with decades of experience and certificate holders
Unlimited instructor support
Real-life inspection scenarios and expert perspectives
AHIT instructors are industry experts with extensive knowledge and experience. Many of them own home inspection businesses and hold certificates in multiple states and countries. These experts wrote and designed the school's curriculum to provide updated information about industry trends in various niches.
Throughout the program, students have access to unlimited toll-free phone and email support from industry experts. Students can ask them about course material, licensing exam preparation, in-field inspections, and business-related issues. Experienced instructors incorporate real-life inspection scenarios and expert perspectives into the lessons, allowing students to gain a thorough understanding and insight into the home inspection industry.
---
Supplemental Tutorials
Online exercises, practice questions, and exams
Multiple choice final exam
Easy to navigate
AHIT's supplemental tutorials, like online exercises, practice questions, and exams, strengthen the important concepts of the course. Real-life inspection scenarios, narration, and interactivity enhance the presentations to increase student comprehension. They're rounded out by practice questions that boost learning objectives.
AHIT's practice questions help with knowledge retention and are located throughout each chapter. The multiple-choice final exam has easy-to-use navigation and a help screen to call on if needed.
---
Exam Prep
800-question test bank
Built-in tech
Unlimited practice exams
Practice and exam mode
AHIT's online exam prep helps students prepare for their Home Inspector exam through 800-question test banks, built-in tech, and unlimited practice exams that give you hints and feedback. You can also use the practice mode to quickly learn concepts and the exam mode with a time limit to test your knowledge with questions similar to those found on the real exam.
---
Business Booster Training
Starting home inspection business guide
Marketing and operating guide
Marketing materials
AHIT offers guidance on how to start your own home inspection business and create marketing materials. In addition, students will receive a copy of the marketing and operating a profitable home inspection business guide. It includes your sales and marketing strategy, inspection strategy, office layout, and risk management, serving as a guide for a successful home inspection business.
---
In-person Classes
In-person and live courses
Led by industry experts and leaders
Real-world field training
AHIT Live Home Inspection Class & Field Inspection
In-person and live courses are offered across the country, depending on the state you live in and the season. It is led by instructors and industry leaders with real experience in the home inspection industry. They will guide students through real-life scenarios and how-to's from the best in the business. AHIT also offers the option to participate in real-world field training inside homes, learning about electrical, HVAC, plumbing, and similar common issues and features related to a home's functionality.
---
GoPro Video of Real Inspections
Videos of actual home inspections
First-person account
Supplementary material for text-based resources
When you're not out on the town doing real inspections, AHIT provides a GoPro video of actual inspections. The school includes GoPro and first-person account GoPro experiences. These videos are used to supplement written coursework and provide visuals for what you've been learning about via text, making learning more practical and increasing student engagement.
---
Ease of Use
Enrolling in and completing an AHIT course is simple and convenient. When enrolling in a course, all you have to do is select a program in your state, a package, and then proceed to checkout and pay using your preferred payment method.
AHIT's website is also user-friendly, and the course materials are well organized, allowing students to easily navigate their course. Your course materials can be easily accessed once you log in to your account dashboard. For improved understanding of the lessons, the platform instantly grades your practice exams with thorough answer explanations.
AHIT Alternatives
If you would like to compare AHIT reviews to other home inspector training schools, here are a few alternatives that provide high-quality home inspection education nationwide:
Best For: Learners who prefer instructor-led courses

Best For: Its extensive library of professional and business development resources

Best For: Students seeking self-directed study

Starting Price of Prelicensing: $695

Starting Price of Prelicensing: $49 monthly or $499 annually

Starting Price of Prelicensing: $799

Key Features:

Online, in-classroom, and livestream online course formats
14 bonus courses
Lifetime access to an extensive library of e-books and additional resources

Key Features:

Most affordable monthly cost
Free online exam and state exam prep course
Approved courses in every state

Key Features:

Courses available via physical textbook (home study), online, or on-demand video courses
Online courses include videos and interactive activities
Free trial of home inspection software
Not what you're looking for? Head to the best accredited real estate schools for online learners to find options that cater to your requirements.
What Users Say in AHIT Reviews
Based on American Home Inspectors Training online reviews, students praised the instructors for their engaging classes and teaching styles. Students also commended the availability of a hybrid training program, providing students with schedule flexibility and a balance between online and in-person classes.
The only complaint students had about the program was the cost. If you need more affordable home inspector training courses, consider the International Association of Certified Home Inspectors (InterNACHI), which offers prelicensing courses for around $200 less than most other home inspector training providers.
Bottom Line
AHIT makes it easy to obtain your home inspector license in your state. American Home Inspectors Training online reviews show that the school's hybrid training enables students to mix self-paced and in-person learning, keeps students engaged, and allows for the opportunity to have live interaction with instructors. The add-ons give students control over their learning needs. Additionally, the supplemental tutorials and GoPro videos of real inspections boost the confidence of each student in passing the final state exam.