The best investment property loans in most cases are conforming mortgages. These loans will generally give you the best rates and longest terms making them very affordable on a monthly basis.
You can get conforming mortgages from large national banks, online mortgage providers, and lenders that only work with real estate investors. In this article, we'll discuss the rates and requirements for each of these providers as well as when you might need an alternative to fund your rental property purchase.
If you're looking for a permanent mortgage, check out LendingOne. They offer 30 year fixed rate loans at up to 80% LTV. Best of all they can get you funded  in as little as 10 business days allowing you to compete with all cash buyers.
 Conforming Mortgages for Investment Properties
When we talk about investment properties, we're talking about residential properties with 4 units or less that you plan to rent out. For these investment properties, a conforming mortgage is likely going to be your best option, especially if you're a prime borrower.
Conforming mortgages generally have fixed rates and the longest terms of all investment property loans. You have lots of options when looking for a conforming mortgage. They are typically offered through both large national banks and online lenders. But there are some limitations to conforming mortgages.
A conforming mortgage typically won't work for fixer uppers. If you need to do some serious renovations on your property before you can rent it and qualify for permanent financing, you may need a rehab loan. This is particularly common if you're buying a foreclosure.  Conforming mortgages might not be a great fit if your competing with buyers that are making all-cash offers, like at a real estate auction. Conforming mortgages are also not a good fit for multifamily properties (residential properties with 4+ units) or for investors looking to buy and rent commercial real estate. And those looking to buy, renovate, and sell a property quickly would do better with a fix and flip loan instead.
Most lenders will also not want to lend to you once you have 4 active mortgages (regardless of the type of properties) because the loan requirements under Fannie Mae increases dramatically (such as requiring a 720+ credit score). The most mortgages anyone can have under Fannie Mae rules is 10, but many lenders stop lending to you when you hit 4. If you own a large portfolio of rental properties with liens on them, then a blanket mortgage might be a better financing option.
Where to Get a Conforming Mortgage for Investment Properties
There are three types of lenders that real estate investors can get a conforming mortgage from:
National Banks
Online Mortgage Lenders
Lenders for Investment Businesses
Let's take a closer look at each of them in the table below:
Conforming Mortgage Providers for Investment Properties
National Bank
Online Mortgage Lender
Lender for Investment Businesses
Loan to Value (LTV)
75% - 85%
75% - 85%
Maximum of 80%
Down Payment
20%+
20%+
20%+
Credit Score
(Check Your Score for Free)


630+
620+
620+
DTI Required
35% - 45%
50%
N/A
DSCR Required
1.2+
1.3+
No DSCR Restrictions
Cash Reserve Requirements
6-12 Months per property
6 Months per property
6 Months per property
Interest Rates
3% - 4.5%
3.25% - 4.5%
5.99%+
Loan Points
.5 - 1.5
1-2;
varies by borrower qualifications
1-2;
Varies by borrower qualifications
Closing Costs
Varies by borrower qualifications
Varies by borrower qualifications
Minimum of $2500
Repayment Term
15 or 30 Years
8 - 30 Years
3-30 Years
Time to Funding
30+ Days
3-4 Weeks
3-4 Weeks
Loan Amounts
$50,000 - $424,100
$25,000 - $424,100
$75,000+
Prepayment Penalties
Varies by lender; as high as 5% within 1 year
Depends on Borrower Qualifications
80% of 6 months interest within first 3 years
Lenders
National Banks
Quicken Loans
LendingOne
Conforming Mortgage Providers in Detail
As mentioned above, there are 3 providers of conforming mortgages for investment properties where you can get a loan to buy or refinance your rental property. We are going to discuss each option in detail and when they may be right for you.
Traditional Mortgage Providers
Online Mortgage Providers
Lender for Investment Businesses
1. Traditional Mortgage Providers & Investment Property Loans
Traditional mortgages providers (national and regional banks and credit unions) are usually well known brands. They typically offer many other services in addition to rental mortgages and have many brick and mortar locations. Examples of these lenders are Bank of America, US Bank, Chase, and Wells Fargo.
Who Traditional Mortgage Providers Are Right For
Traditional mortgage providers are typically right for prime borrowers who have funds available for the necessary down payment of 20%+. The accessibility, affordability, and reputation of national banks are generally what attracts borrowers to this option. This option may be right for you if:
You're borrowing as an individual and not as a business entity
You want a lender who's familiar with the local real estate market
You want a lender who better understands the current rental market in your area
You want a lender who's familiar with you personally
2. Investment Property Loans from Online Mortgage Providers
Getting an investment property loan from an online mortgage provider can be more convenient than getting one from a traditional mortgage provider. With an online lender, you don't have to physically go to a bank to get a loan because the entire process happens online or on your mobile device.
With an online mortgage provider, like Quicken Loans, you can use the same lender regardless of where your next investment opportunity lies, rather than having to find a new local banker in each location. Plus, there is little difference in the rates and fees charged by an online lender than a traditional mortgage provider.
Who Online Mortgage Providers Are Right For
This option is also for prime borrowers who have the requisite funds available for the 20% downpayment. These lenders are a little more flexible on DTI requirements and might be a good option for you if:
You're borrowing as an individual and not as a business entity
You want a mortgage provider that can work with you no matter where your next investment property happens to be
You're looking for a more streamlined application process
You don't want to be forced to go into a bank during "normal work hours"
3. Conforming Mortgages from Investor-Only Lenders
Investor-only lenders focus exclusively on lending to businesses that are investing in residential properties. Since these lenders deal exclusively with businesses that invest in real estate, it may make your application process easier and improve your chances of approval. Lima One Capital is a well known lender in this space that offers both fix-and-flip loans as well as conventional 30 year mortgages for rental properties.
Who Investor-Only Lenders Are Right For
An investor-only lender may be right for you if you are a prime borrower with a significant down payment (25%+). These providers might be right for you if:
You're investing in rental properties through a legal entity (like an LLC)
You plan to invest in more than just rentals (like fix & flips or multifamilies)
Your portfolio has grown beyond 4 mortgaged properties
Investment Property Loan Rates & Costs
When you're borrowing in your personal name, conforming mortgage rates and costs will be pretty similar from lender to lender. Where things will start to vary is when you're borrowing as a business entity. In those situations you can expect higher rates and costs because the risk is greater for the lender in those situations. Here is what you can generally expect when getting a conforming mortgage for your investment property:
Most conforming mortgage rates under your personal name will be competitive with the current mortgage market. Currently you can expect rates between 3% and 4.5%.
Conforming mortgage rates under your business entity generally range between 6.5% – 12%.
Conforming mortgages typically all have fixed interest rates and are fully amortized.
Loan points, origination fees, or closing costs can typically add 1% – 2% of your loan amount across all conforming mortgages, regardless of your lender choice.
Conforming mortgages typically will come with a prepayment penalty for the first 5 years of your loan term. Most lenders will charge you a 5% fee if you pay off the loan in the first year, and then a 4% fee in year 2. The fee decreases by 1 percentage point each year after that. After 5 years, there would be no more prepayment penalty.
Investment Property Loan Requirements
Many conforming mortgage providers have to abide by Fannie Mae rules and regulations. Fannie Mae requires strict standardization which is why there isn't too much variation between conforming mortgage providers' rates and requirements.
Basic Loan Requirements
The basic requirements for each of the conforming mortgage providers discussed in this article are similar. They vary slightly, but all fall within similar ranges. If you need to obtain an investment property loan you can expect to need to meet these requirements:
Credit Score: 620+

(680+ required for investor-only lenders)
You can check your credit score for free here.

Down Payment: 20% – 25%
Debt to Income Ratio (DTI): 35% – 50%

Calculated by taking your total monthly debt divided by your gross income. Experienced property managers can use rental income to count towards their total. Debt includes all of your personal debt – mortgages, car payments, student loan payments, etc.

Debt Service Coverage Ratio (DSCR): 1.2+

Debt service coverage ratio measures your ability to repay debt by dividing your net income by your total debt payments (monthly or annually).

Cash Reserves: 6+ months per property

Your cash reserves are savings you set aside to cover the total regular monthly expenses for your investment property. Lenders may require 6 – 12 months of cash reserves.
General Documentation Requirements
Like the basic loan requirements, the documentation needed for an application will be similar regardless of what conforming mortgage provider you choose to work with. Here is a list of documentation you can expect to provide to your lender:
2 Years of Personal Tax Returns
Proof of Rental Income (Rent Rolls)
Copies of Leases
Contract to Purchase Property
Property Appraisal (can be completed after you're pre-approved for the loan)
Additional documentation will depend on your lender and your individual credit profile.
Investment Property Loan Application Process
The application process for obtaining an investment property loan is very similar regardless of the type of lender you're using. You can typically work with a loan officer to get pre-approved within 20 or 30 minutes. This pre-approval is good for anywhere between 30 – 90 days, depending on your lender (for example, Quicken Loans is 90 days). If you do not purchase a property in that time frame, then your lender may have to re-check your credit and approve you again.
Once you've found an investment property you want to buy and you're ready to move forward, you can submit all required documentation to get final approval. Once approved, you will move into the closing process. During closing you will typically have to wait on a property appraisal and submit any additional documentation that your loan provider may require. You can also expect to spend some time answering questions about all of the documentation you have submitted to this point. Regardless of your lender, your loan should close in about 30 days.
Differences Between Rental Property Loans & Individual Home Loans
Conforming home mortgages for individuals looking to live in the property they are purchasing are very similar to rental property mortgages. The major differences are mostly about cost.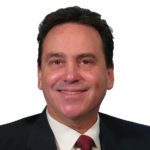 According to Casey Fleming, Mortgage Advisor and author of The Loan Guide, "The main differences between residential investment property loans and getting your own home mortgage are:
Expense – You'll pay a little more for the added risk investment properties represent to the lender
Down payment – Investment properties generally require at least 25% down, whereas you can buy your own home with as little as 3% down.
Income qualifications – If you are an experienced landlord (i.e. you have filed schedule Es with your tax returns) then you can count the proposed net rental income towards your gross income that counts towards your loan approval. If you are NOT an experienced landlord, you would have to ignore the income and still count the expenses from the new investment.
Credit score – Your credit score will have to be higher than it would be for the same loan on your personal residence.
Liquid assets – You'll need to have more liquid assets in reserves to carry you in case you experience difficult months. Lenders like about 6 months for each property.
Preparing for financing a rental property is no different than it is for your personal residence, except you may need to improve your credit score and build more savings to get approved."
Bottom Line
You have a number of options for investment property loans, but your best option in most cases is going to be a conforming mortgage. These loans typically give you the lowest interest rates and longest terms, which can maximize your monthly rental property cash flow.
Most conforming mortgages will have similar rates and requirements if you're borrowing as an individual. If you're primarily investing in one geographic area, national brick and mortar lenders are going to have a little more personal touch. If you are investing in multiple areas or would like the flexibility of doing everything online instead of at a branch, then an online mortgage provider like LendingOne is a good choice.
Visit LendingOne and pre-qualify for a permanent mortgage in minutes.  They offer fixed rate rental loans from $75K – $2MM with no personal income verification.