What is a Nonprofit Organization?
A nonprofit organization serves public or mutual benefits and interests. Being a nonprofit does not mean that the organization does not generate profit, but simply that it doesn't generate revenue for the purpose of harvesting income. They typically serve a scientific, religious, educational, or charitable purpose and, with recognition by the IRS, are tax-exempt.
Nonprofits can take the form of anything from soup kitchens, local churches, homeless shelters, to labor unions, museums, universities, and hospitals.
There are 5 characteristics common to nonprofits, regardless of the size or form they take.
Private organizations separate from the government
Organized
Voluntary
Self-governing
Do not distribute profit to anything else other than the advancement of the organization.
What do nonprofits do?
Nonprofit organizations allow people to come together and join resources in order to achieve goals that benefit the purpose for the organization's being. In so doing, the revenue generated by the nonprofit organization is used for the betterment of the mission they seek to complete.
Nonprofit organizations are typically organized in order to respond to social problems faced within communities, as well as focus on other needs that must be attended to. This is then acted upon through the implementation of programs under the organization, run by people who volunteer for the cause.
In volunteering for the cause, many objectives for the success of the cause are put into place.
There are several characteristics of objectives that nonprofits seek to attain when working for their mission, in order to improve the chance of success. One such characteristic is measurability.
It is far easier for nonprofits to determine whether or not they have reached a goal when objectives are measurable. For example, "helping 300 homeless people find stable and affordable housing within the next year" would be a measurable objective, wherein success is determined by the number of people helped within a set period of time.
The beneficiaries of the nonprofit's actions should also be included in the objectives. In the above example, it is clear that the beneficiaries would be homeless people, therefore it is apparent that they will be the ones reaping the benefits of the efforts put forth by the nonprofit.
What are the functions of a nonprofit?
The function of a nonprofit depends on the goal of the organization. Nonprofits generally function to generate revenue and/or awareness in the interest of a certain purpose or mission.
Here are three possible functions of a nonprofit:
Charity or Social Welfare
Charity and social welfare serve to provide aid and relief to those without access to such necessities. It is notable that since these organizations are tax-exempt due to the assistance they provide, they actually save money for the government. An example is a women's shelters where women and children can seek refuge from abusive situations, with the organization providing direct relief and shelter for those in need.
Religious Functions
Religious functions are often directed to sharing a certain belief and working to do good in the name of said belief. There are religious organizations which provide charitable services to their communities, either through the existing organization or by establishing a new, separate nonprofit organization to meet the needs of the people.
Trade, Research, and Education
Trade organizations seek to further benefit the goals of a specific group of professionals, creating associations which include, but are not limited to teachers, nurses, and engineers. These groups function to give training to group members, as well as present an opportunity for networking.
Research and education nonprofits seek to improve the conditions of the people around them through advancements in research and education. However, not all research organizations are nonprofit, as some are sponsored by different companies. Educational organizations may recruit new teachers to educate students in places that need them most, like in rural school districts.
4 Ways Nonprofits Are Different From For-Profits
1. Nonprofits Use All Revenue and Resources to Further Advance the Organization
Nonprofits and for-profits are both capable of establishing a mission and working for the benefit of that mission. However, for-profits still intend to make excess revenue to use as income for the founders and members. nonprofits will use all revenue and resources to further advance the organization towards attaining goals.
2. Nonprofits Benefit Social Welfare
A nonprofit organization is formed for the sole purpose of benefitting societal welfare in a tangible manner, seeking to answer a humanitarian or environmental need. A for-profit organization typically seeks to create income for founders and the employees who work under them.
3. Nonprofits Rely on Donations and Grants
For-profit companies rely on sales revenues in order to sustain themselves. These companies seek earned income. Nonprofit organizations, on the other hand, rely on donations and grants from people who support the cause, as well as other organizations or government entities. The difference in how they receive funding has plenty to do with how it is spent.
Since nonprofits receive their money from donors, they are expected to use it in a way that promotes the organization's mission to aid its beneficiaries. For-profit organizations earn their income, so that gives them more room to spend their money how they want.
4. Nonprofits Are Tax Exempt
Another major difference lies in taxation. For-profit organizations are taxed in a number of ways, while nonprofits can register for tax exemption.
What are some examples of notable nonprofits?
To demonstrate the variety of nonprofits that exists, here is a list of 3 notable nonprofit organizations.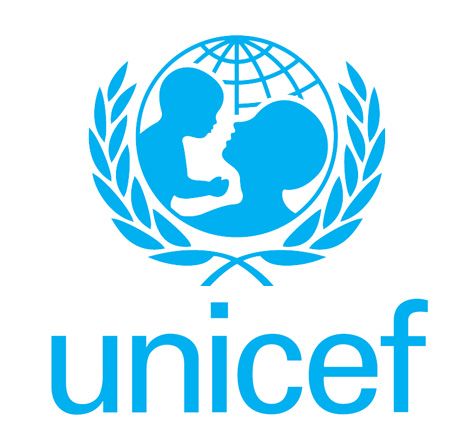 UNICEF
The United Nations Children's Fund (UNICEF) is a UN program that provides humanitarian and developmental aid to children and mothers in developing countries. It relies on contributions from governments and private donors, and has staff in over 190 countries and territories.
UNICEF works to improve the policies and services that protect all children, decrease child mortality, promote quality education, fight for the equal rights of women and girls, and provide critical medical aid to the world's most needy children. Its programs have increased life expectancy globally and eradicated diseases like polio from several countries.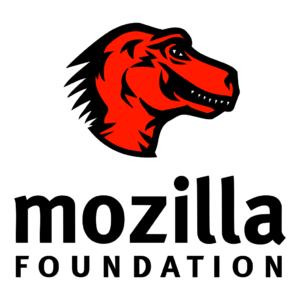 Mozilla Foundation
The Mozilla Foundation is a nonprofit organization that promotes openness, innovation, and participation on the Internet. It exists to support and collectively lead the open source Mozilla project, which involves the Firefox web browser. Its mission is to ensure that the Internet is a global public resource that is open and accessible to all.
Mozilla is powered by a global community of thousands of volunteers, allies, and partners. These people participate by contributing code to Firefox, teaching digital literacy, translating Mozilla software, organizing advocacy campaigns, and maintaining the world's most referenced web developer site.
Mozilla works to fight for policies that respect Internet privacy, promote open standards for innovation, and create technology that serves everyone regardless of race, income, nationality, or gender. Mozilla also aims to develop web literacy globally, by supporting both teachers and students in integrating web literacy skills in the classroom.

Museum of Modern Art
The Museum of Modern Art (MoMA) is an art museum in New York City. A private, nonprofit organization, MoMA does not depend on government funding. It is one of the largest museums of modern art in the world.
The MoMA Library includes around 300,000 books and exhibition catalogs, over 1,000 periodical titles, and over 40,000 files about individual artists and groups. The archives holds primary source material related to the history of modern and contemporary art.
The collection houses works from important artists like Francis Bacon, Paul Cezanne, Salvador Dali, Claude Monet, Pablo Picasso, Vincent Van Gogh, and Andy Warhol.
Frequently Asked Questions
What is the difference between a non-profit and charity?
In the simplest terms – not all nonprofits are charities, but all charities are nonprofits.
A nonprofit that specifically works to give aid to or work for the benefit of the public is called a charity. This includes churches, hospitals, organizations for education, and the like.
How do you start a nonprofit organization?
Starting a nonprofit takes a bit of homework and a lot of hard work. You can read more about that here.
Is there a difference between a nonprofit and a not for profit?
There is no concrete difference between the terms nonprofit and not for profit, as they can be used interchangeably. The term nonprofit is used more in publications than not for profit is, but the latter has been recently gaining more traction as it more accurately describes how the organization works.
What is the difference between a nonprofit and a non-governmental organization?
Non-governmental organizations are a type of nonprofit. While the funds of an NGO can come mostly from the government, it remains a non-governmental entity which has no need for a government council.