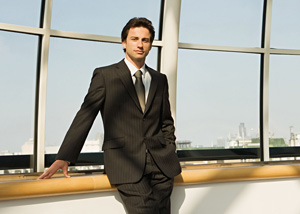 Most states require you to have a Registered Agent (also called Statutory Agent, and Agent for Service of Process) in order to file the Articles of Formation for your company.
It is perfectly legal for you or another member of the management team to serve as your company's Registered Agent, but in most cases, it is not actually the best choice for you or your business.
Before we dive into the details on this topic, we also suggest you check out LegalZoom, an online legal service that can help you access quality legal forms. Visit LegalZoom to learn more.
What is a Registered Agent?
The Registered Agent (RA) is the official contact person on record for your company. It is a business or individual who is in the same state where the business was formed and to whom the State can send correspondence, forms, documentation and tax information during normal business hours.
The Registered Agent also receives the Service of Process for a summons or lawsuit involving your company. It is the job of the Registered Agent to always be available to receive important documents then make sure you get them in a timely manner.
How to Know if you Need a Registered Agent
All LLCs and corporations should have at least one Registered Agent, whether or not your state requires you to have one on record.
An RA reduces the likelihood that you will miss important filing deadlines that can cause your company to incur penalties, or even permit the state to dissolve your Articles of Formation altogether. You don't have to worry about not being available to sign for important documents if you decide to go on vacation.
A Registered Agent also facilitates legal service of process to keep you from being served a summons in-house during business hours, quite possibly in front of clients and employees.
Where to Find a Registered Agent
There are a few easy ways to find a Registered Agent for your newly-formed business.
Secretary of State

The Corporations Division of some state websites actually provide a directory of registered agents. You can find this information by going to the Secretary of State website and using the search box to conduct a site-wide search of the words "Registered Agent."
Ask someone you know
Check with your attorney or CPA to find out if they offer Registered Agent services. If they do not provide this service for their clients, there is a good chance they know someone who does and will recommend a credible, trustworthy Registered Agent.
Conduct an Internet search
Google the keywords "[your state] Registered Agent" and review the websites and credentials of at least 10 Registered Agents in the general location of your business.
After reviewing their sites, Google their names to see if you can find any reviews of their businesses. If they are listed in business directories like Yelp, Merchant Circle or Angie's List, you may be able to find feedback about their quality of service. This is especially helpful if you are looking for a Registered Agent in another state.
Use a third party incorporation service
All-in-one services like LegalZoom will file your Articles of Formation and serve as the Registered Agent in the state where your business is incorporated for a reasonable annual fee.
See our review of online Legal services and why we recommend LegalZoom here.
What to Look for when Choosing a Registered Agent
The actual qualifications to be a Registered Agent are minimal. There is no test. No certification program. No special licensing to obtain. Make sure the individual or business you choose provides the following:
All-inclusive pricing

Registered Agent services generally range in cost from $49 to $175.
The scope of services don't vary much, but the quality of service can vary quite a bit. Make sure the price you pay includes the basic services you need – having someone available during business hours to receive mail and service of process, first class mail forwarding, use of a physical address in the state where your business was formed.
You don't want to end up paying additional fees for every piece of mail you get that needs to be forwarded or for every fax the RA has to send on your behalf. Some of the RAs that seem inexpensive in the beginning assess additional charges and their services can get pricey pretty quickly.
Prompt forwarding services

Ask prospective RAs how often mail is forwarded. Ideally, you want an RA who sends client mail out at least once a day. Weekly mail forwarding may delay your ability to respond to important notices in a timely manner and put you at risk for fines and penalties with the state.
Online account access

Today, Registered Agents provide their clients with online access to fillable state forms, digital copies of your Articles of Formation, as well as virtual calendars and filing due dates. These kinds of amenities can provide you one-click access to everything you need to stay informed about the status of your business.
Expedited services

If you need documents filed quickly, you want an RA who can get the job done.
Multiple methods of contacting you

Forwarding mail is one thing. In the event you need to talk to someone right away, make sure you have a Registered Agent who can be reached in person by phone and who quickly responds to emails.
Again, while it is usually permissible for you or a member of your team to serve as Registered Agent for your business, you are probably much better off relieving yourself of this duty and hiring a third party to provide this service for you.
Don't forget to check out LegalZoom for your online legal service needs.