SBA Form 912: How To Fill Out a Statement of Personal History
The Small Business Administration (SBA) Statement of Personal History form, otherwise known as SBA Form 912, is used to determine a borrower's trustworthiness and evaluate whether the applicant or their business partners have any criminal history. The information gathered by SBA Form 912 helps determine if a borrower is of good character. Completing the form accurately and in detail will help prevent delays or loan denials.
Download SBA Form 912 Statement of Personal History
Who Completes SBA Form 912
One of the eligibility requirements to qualify for an SBA loan is that you and your business partners meet the SBA's definition of "good character." This definition is based on the SBA's assessment of your integrity, behavior, and past criminal records. Form 912 dives into the criminal history portion of this assessment, and it must be filled out by all principals of the business, including:
Business owners: Every owner with 20% or more equity
Officers and directors: Any company officers, directors, managing limited liability company (LLC) members, trustors, or any person hired by the applicant to manage day-to-day operations of the business
Loan guarantors: Any guarantor of the SBA loan you're applying for
Form 912 needs to be filled out no matter which type of SBA loan you apply for. To learn more about the entire SBA loan application process, read our full step-by-step guide on how to apply for an SBA loan.
How To Complete SBA Form 912
SBA Form 912 requires basic personal information, obtained in questions 1 through 6, with the most significant portion of the form requiring answers to three subsequent questions related to the applicant's criminal history:
Additional questions to answer on SBA Form 912:
(Question 7) Legal grievances outstanding: Are you presently subject to an indictment, criminal information, arraignment, or other means by which criminal charges are brought in any jurisdiction?
(Question 8) History of criminal charges: Have you been arrested in the past six months for any criminal offense?
(Question 9) Previous probation or judgment: For any criminal offense—other than a minor vehicle violation—have you ever: 1) been convicted, 2) pleaded guilty, 3) pleaded nolo contendere (no contest), 4) been placed on pretrial diversion, or 5) been placed on any form of parole or probation (including probation before judgment)?
Be honest with your responses: SBA Form 912 indicates that a criminal record will not necessarily disqualify you from getting an SBA loan, but an untruthful answer will cause your loan application to be denied and subject you to other penalties. The information you provide may be verified with a background check.
You must answer these questions truthfully, even if your record was sealed, expunged, or is otherwise unavailable. When you sign this form, you're agreeing that all information is correct to the best of your knowledge and agree to face potential criminal charges if you're lying or purposefully withholding information.
If your answer to these three questions is "no," check off the appropriate boxes and make sure to fill out all the required personal identification information. However, if you have to answer "yes" to any of these questions, there may be additional work ahead for you. The rest of this article will address a "yes" response to any of these questions.
SBA Form 912 Question 7
Question 7 asks, "Are you presently subject to an indictment, criminal information, arraignment, or other means by which criminal charges are brought in any jurisdiction?" If you or any other principal answers "yes," unfortunately, you are ineligible for an SBA loan. The SBA will not guarantee loans to businesses whose principals are currently indicted, incarcerated, on probation or parole, or defendants in a criminal proceeding.
Due to the chance that the owner or a principal of a business may go to prison, it may become exceedingly difficult for the business to be run effectively and also pay back the loan. The business must wait until all parties are no longer subject to any legal proceedings or are no longer under parole or on probation before you can attempt to apply again.
SBA Form 912 Questions 8 and 9
Questions 8 and 9 of SBA Form 912 address your criminal record. Unlike a "yes" answer in question 7, an affirmative answer to questions 8 or 9 does not disqualify you automatically from SBA eligibility. It can, however, slow down your loan application approval.
The information that needs to be disclosed depends on the severity of the conviction and when it occurred.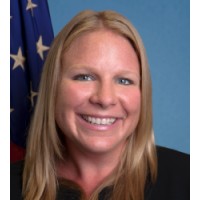 "If the conviction was a felony conviction it must be disclosed. Any convictions within six months of the date of application must be disclosed. Convictions older than six months with the exception of felonies do not require disclosure."
—Lola Kress, Regional Communications Director, SBA.
How the SBA Handles Past Convictions
All loan applications with affirmative answers to questions 8 or 9 are evaluated on an individual basis with the nature, frequency, and timing of the offenses taken into consideration. You must provide a written explanation of any offense that triggers an affirmative response. Each written statement should include:
The date of the offense
The specific jurisdiction where the offense took place
The specific charges you faced and whether it was a misdemeanor or felony
Any unpaid fines
The name under which you were charged
If applicable, a letter from your parole or probation board detailing that the conditions of your parole or probation have been met
Once you have written your statement, sign it, date it, and attach it to SBA Form 912 along with the statement from your parole or probation board. You must also include any official court documents that validate your offense and show when it was adjudicated and resolved.
As an example, here are various scenarios and how the SBA may look at them:
One misdemeanor that was not prosecuted: In this case, it is possible for your lender to clear the misdemeanor without consulting the SBA. Your lender may not require fingerprints or a background check. Also, you only have to report the misdemeanor if any portion of the proceedings occurred within the last six months.
Multiple misdemeanors that occurred several years before your loan application: As these occurred over six months before, you are not required to disclose information to the SBA. However, your lender may have different requirements. Make sure you understand what their rules are before you submit documentation to them.
Any felony: You will be required to pass a background check and provide fingerprints. Your application must be cleared by either the Office of the Inspector General or the Office of Security Operations.
Bottom Line
SBA Form 912 requires honesty and accuracy to ensure the SBA will guarantee your loan application. If you answer "yes" to questions 8 or 9, it is difficult to predict how this will impact your loan application, but it is still worth it to pursue an SBA loan. Anyone who answers "yes" to questions 8 and 9 must provide supporting documentation, or their loan will be delayed or denied.