13 Best Tenant Appreciation Gift Ideas
Tenant appreciation gifts are not only limited to material things, like gift cards, potted plants, and sweet treats. You can also give rent discounts or property maintenance services to express your gratitude, desire to keep tenants happy, and interest in maintaining a good relationship with them. Your tenants will feel valued if you surprise them with gifts during holidays, their birthday, move-in day, and lease contract renewal. As a result, unexpected vacancies and high turnover rates can be avoided—impacting your business positively.
Sponsored: Banking Built for Landlords
Being a landlord isn't easy. Whether you own 1 unit, 1 building, or are looking to scale your business to the next level, Baselane can help. Baselane is a new banking platform built specifically for independent landlords. It offers FREE banking, FREE rent collection, and FREE bookkeeping and reporting tools all from 1 simple to use platform.
Right now, Baselane is offering 5% cash back on all home improvement spend and 4.25% interest on all deposits.
Opening an account is a quick 2-minute process, so get started with Baselane today
Here is a list of the 13 simple yet meaningful tenant appreciation gift ideas that landlords can choose from:
1. Gift Cards
Price: Varies; starts at $25 at Visa
A gift card enables tenants to buy any item they like from a particular store. It applies to any occasion—allowing tenants to buy something they truly need or want. Instead of getting a gift card for a specific store, we recommend purchasing gift cards that your tenants can use anywhere, like Visa and Mastercard gift cards. These gift cards are redeemable wherever Visa and Mastercard are accepted, which means tenants can use them in the mall, diners, or grocery shops.
2. Potted Plants
Price: Starts at $35.99 on fromyouflowers
Giving a potted plant as a tenant gift idea will add greenery to the property and create a more environmentally friendly ambiance. This is a highly recommended option, especially for tenants with green thumbs. Potted plants are not only attractive decorative items, but they are also beneficial to your tenants' health.
When gifting plants, always consider factors like tenants' allergies, their ability to take care of the plant, and the size and style of the property. You can choose between indoor and outdoor plants. Bonsai plants, ZZ plants, snake plants, cast-iron plants, and succulents are all excellent choices since they are effortless to take care of, grow well indoors, and have a high tolerance for low-light environments. You may also consider the money tree, which feng shui experts believe attracts fortune, prosperity, and wealth.
3. Rent Discount
Price: Varies
A rent discount is another brilliant tenant appreciation gift, especially for tenants who are struggling financially. Offer rent discounts to deserving tenants—those who showcase responsible renter habits, such as consistently paying on time. These discounts can be a worthwhile investment, particularly if these rent discounts coincide with a lease renewal. In addition, rent discounts help your property stand out from the competition and save you from the high costs of long-term vacancies.
Send a card, letter, or email notifying the tenant of the discount and wishing them "Happy Holidays" or "Happy Birthday" (depending on the occasion). Also, tell them to use the money to make their celebration bountiful or buy some great food.
Here is a sample holiday rent discount letter you can use:
Hi (Tenant's name)!
I hope you are doing well. As a token of our appreciation and the spirit of the holiday season, we are offering you a $100 rent discount in December. We recognize this is a giving season and would like to extend this simple present to you as a tenant appreciation and holiday gift. Please use it in good health to buy yourself or a loved one something amazing.
Thank you, and we genuinely appreciate your continued presence here. We want to wish you a happy and healthy holiday season, and we wish you the best in the New Year!
From our family to yours,
(Property owner's name)
Along with rent discounts, it's important for landlords to regularly track their tenant's rent payments to manage their finances efficiently. An online rent payment service like Buildium will allow you to track rent payments accurately. Buildium provides tenants with various rent payment options, including cash payments, bank transfers, and credit card payments. In addition, Buildium accepts payments from its partner, PayNearMe, to provide renters with retail cash payments that are then transferred to landlord accounts.
4. Tenant Party
Price: Varies
Throwing a tenant appreciation party creates a festive atmosphere in your community, keeps tenants happy, and strengthens your relationship with your tenants and their relationships with one another. The best time to throw a party is on a weekend night from 6 p.m. to 8 p.m. BBQ and summer luncheons, holiday parties, cocktail parties, and ice cream socials are common tenant appreciation events.
TenantCloud, a property management software, offers a built-in communication tool for landlords and tenants, which you can also use to send invites for your tenant party. Its TC Messenger allows landlords and tenants to communicate without email or text messaging. Landlords can organize their conversations with tenants inside the TenantCloud system. Aside from this, the platform provides a free marketing website, streamlined maintenance requests management, online rent collection, and automatic listing syndication.
5. Sweet Treats
Price: Starts at $23 on Sugarwish
A tasty sweet treat is something that tenants will enjoy. Sending your tenant a box of Sugarwish cookies is an ideal tenant appreciation gift that would warm your tenants' hearts.
Delivering treats to your tenants, such as chocolate, homemade cookies, or brownies, will make them feel welcomed and appreciated. It's a nice touch to include a note expressing your gratitude and sincerity for having them in the neighborhood. However, before sending any food or beverage gifts, ask your tenants if they have any food allergies (e.g., nut, milk, and chocolate allergies).
6. Gifts That Warm the Home
Price: Varies; Starts at $8 on Amazon
Door mats, coffee or tea mug, and cozy blankets are some examples of lovely appreciation gifts for your tenants. Scented candles, for example, liven up a space and provide a cozy and relaxing touch, making you feel right at home. You can find many housewarming and welcome gifts for under $20. These small appreciation gifts or move-in gifts for tenants prove that you will continue serving their needs and help make their life pleasant on your property.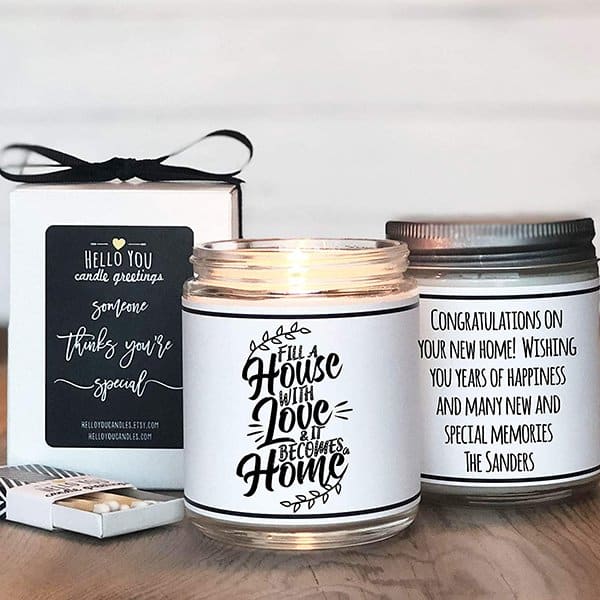 ---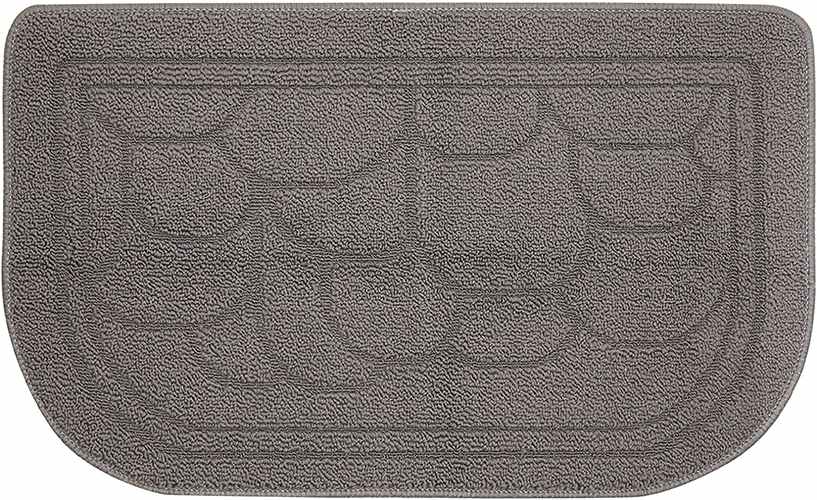 ---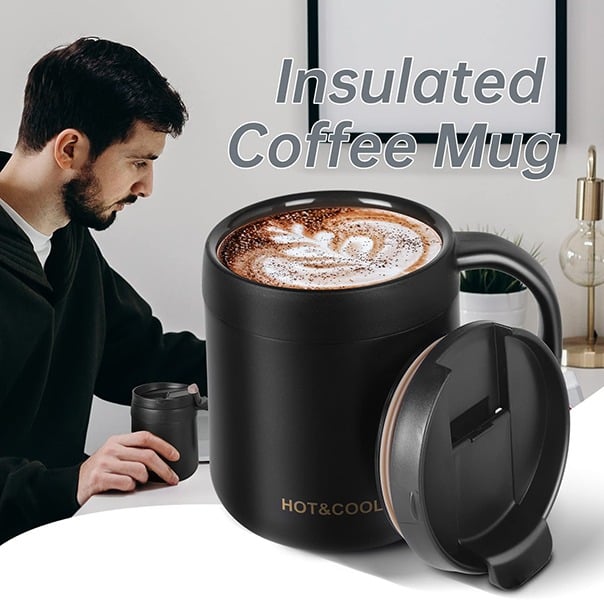 ---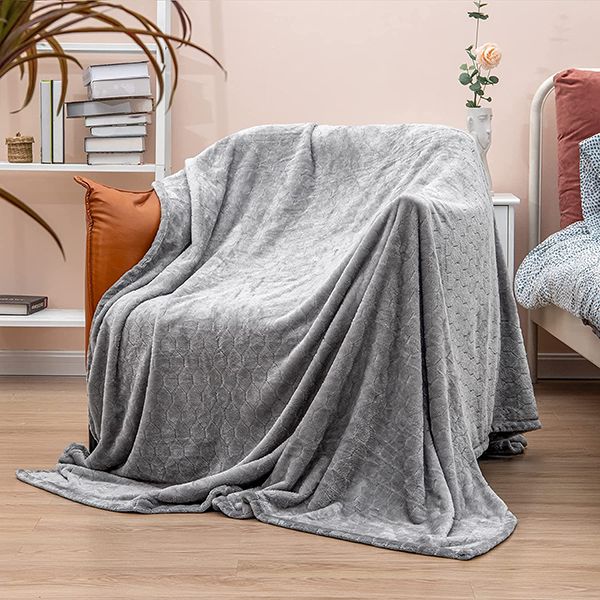 ---
7. Cleaning Supplies & Bathroom Essentials
Price: Varies
You can't go wrong with cleaning supplies and bathroom essentials as a tenant appreciation gift because everyone, regardless of taste, needs to clean their place. Cleaning and bathroom essentials as tenant gifts will save your tenants from having to go to the store and help maintain your property's cleanliness. You can send them all-purpose cleaners, hand soaps, sanitizers, or bathroom cleaners.
Giving tenants cleaning supplies as a gift shows that you have a vested interest in the condition of the property. As an added benefit, it encourages tenants to keep the property in good condition, shortening vacancy cycles and improving tenant retention.
8. Customized Stationery Set or Calendar
Price: Varies, but starts at $5 on VistaPrint
Stationery sets and customized calendars are practical and eye-catching tenant appreciation gifts. It is something that your tenants can use daily, so they will remember the time and effort you put into it. If you want expertly crafted customized items, use VistaPrint to customize your stationery or calendar.
Choose an item to customize, like a notebook, stationery, or banners, then decide if you want to design a set with the property name, emphasize the rent date to encourage timely payment, or include photos. You can also include local holidays and events your tenants may enjoy attending and participating in, like Thanksgiving parties. VistaPrint will have your customized stationery set or calendar printed and sent to you within six to 14 business days.
(Use Promo Code FSB15 for $15 off)
9. Gift Basket
Price: Starts at $24.99 on Harry & David
You may think gift baskets are outdated, but they are still one of the most classic holiday, birthday, or tenant appreciation gifts. They are not only aesthetically pleasing, but also offer a diverse range of items that people enjoy. And apart from being customizable, gift baskets are an affordable choice that you can fit into your budget.
You can include chocolates, jam jars, homemade pastries, nuts, wine, or fruits. Tailor each gift basket based on your tenant's likes. Tenants will surely be thrilled to receive a basket of valuable things or delicious foods and appreciate your ability to select items just for them.
10. Install Smart Devices
Price: Varies; starts at $14.49 on Amazon
Show appreciation when you renew your tenants' leases by offering a minor upgrade to their unit. Enhance current features of the property with smart devices, such as thermostats and doorbell cameras, to strengthen home security.
Depending on the type and features of the smart device, costs range from $15 to $300. These improvements are essential for encouraging long-term tenants to stay longer and increasing the value and marketability of your property. Furthermore, landlords can use smart devices to track maintenance issues, guarantee convenience and accessibility, and attract the newest and most tech-savvy generation of renters.
11. Prioritize Maintenance & Regular Upkeep
Price: Varies
Your rental properties must be maintained regularly to keep them in good condition. Although maintenance is a mandatory element for landlords, as a gift, landlords can expand the typical maintenance to make larger improvements to the building for their tenants.
If you have extra money to spend, upgrade the interior and exterior of your property to show your appreciation for your tenants. Replace the front door, repaint the walls, upgrade the appliances, or refinish the floors. These well-planned repairs and maintenance raise the value of your rental property, show your tenants you care about the building, and boost your rental rates.
Utilizing property management software like Avail is also an excellent way to keep track of your regular maintenance and avoid tenant scams. Its platform simplifies communication between landlords and tenants by allowing landlords to schedule tours with prospective tenants, ask tenant screening questions, and manage maintenance issues from current clients.
12. Handwritten Letters
Price: Free
Unlike a text or email, handwritten letters offer physical and emotional value that doesn't go unnoticed by the receiver. Handwritten notes are one of the best tenant appreciation gifts to express your sincerity and gratefulness without spending any money.
One way to keep good tenants is to send them handwritten appreciation letters if they pay rent on time, keep the property clean, or report repair maintenance issues that need to be addressed. Simply thanking them for taking care of your property will make them feel appreciated, reinforce good habits, and possibly encourage them to stay longer.
13. Customizable Gifts
Price: Starts at $30 on Evabot
Giving gifts can be challenging because each tenant has unique preferences. Artificial intelligence (AI)-enhanced tools like Evabot help eliminate the guesswork and make decision-making easier. It offers a variety of gifts, ranging from a Polaroid Go instant camera to an air purifier.
Sign up with Evabot and enter your tenants' information and the amount you want to spend, ranging from $30 to $1,000. In response, the bot will contact your tenants to learn their preferences for any gifts they might like to receive on your behalf. Evabot will send your tenants a personalized gift, handwritten note, and packaging with your branding after gathering information. Evabot is also great for picking out birthday, pop-by, and holiday gifts.
Bottom Line
A little tenant gift of appreciation from you to your tenants—even something inexpensive—will not only persuade them to stay longer but enhance your landlord standing, which in turn will raise your real estate investment's value. Send move-in, contract renewal, birthday, or holiday gifts to tenants to maintain a good relationship and make them feel valued.